The Tudor Watch That Took a Bullet in Vietnam
Now this is an amazing story. "I had told the story of the watch to other people—family members, other veterans—many times over the years. 50 years," says Barry Jones.
Jones served as a 1st Lieutenant in the Marine Corps during the Vietnam War. During a firefight in Vietnam, Jones was shot in the leg, side, and on the wrist, where he was wearing a Tudor watch.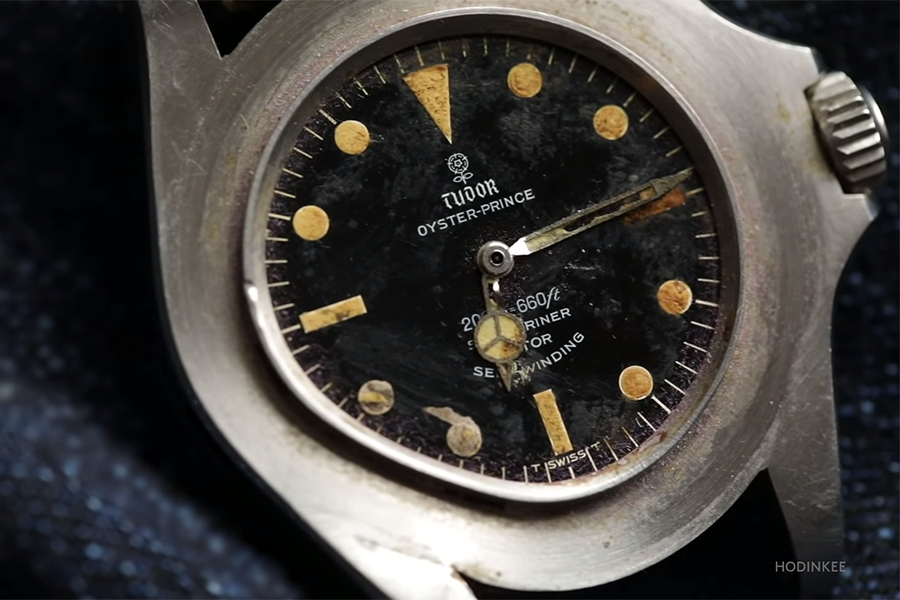 "I was assigned to the Navy underwater swimmer school in late 1967, and I needed a good diving watch. And I knew about Rolexes. I didn't have a good diving watch at the time and went searching for one and I found a good Tudor in a jewelry store in Key West, Florida. I think it was in the neighborhood of $150, which was a third of my monthly salary at the time," recalls Jones.
During a mission moving toward Danang to attack a position that had been taken by a North Vietnamese sapper unit, Jones attempted to take out a machine gun nest. "I unholstered my 45 and got a couple of hand grenades handy and started moving on that machine gun. I got real close and I fell down—or at least I thought I fell down, and that was when I had been shot," recounts Jones. That's when 3rd Hospital Corpsman, USN, Lorrie McLaughlin came in.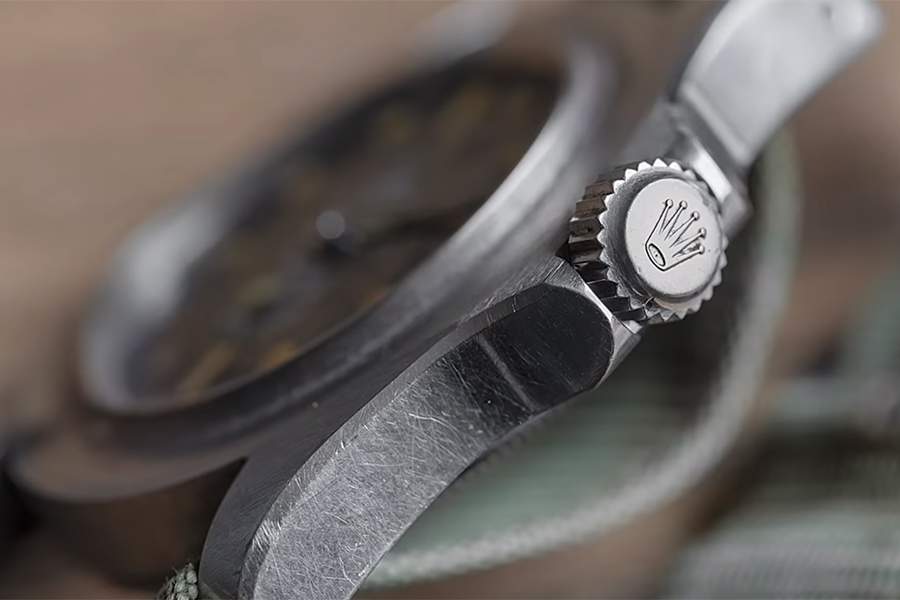 The watch had been hit in the lug and bent it. McLaughlin asked Jones what he wanted to do with the watch, and Jones told him to keep it. After coming home, both men set up their new lives. McLaughlin kept the watch in a small box with other mementos from Vietnam for 50 years. When the anniversary of their return home came up, McLaughlin sought out his brothers in arms.
He was able to connect with Jones through a friend. "When Carl called, he said, 'I got this call. Does the name Lorrie McLaughlin mean anything?' I said, 'Of course, the watch.'" The watch was returned to Jones 50 years to the date that McLaughlin had taken the watch off of Jones' wrist in that steamy jungle.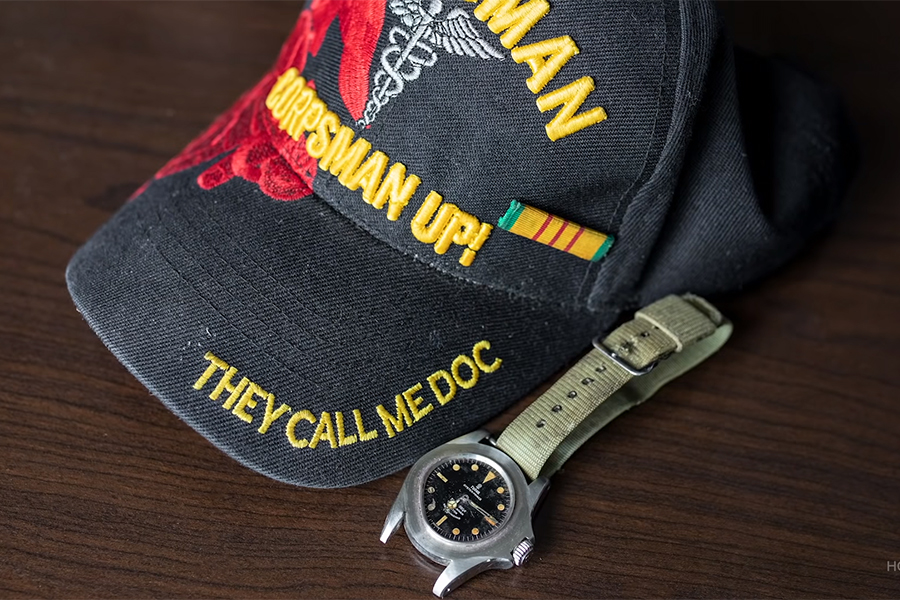 "The watch has taken on a much larger meaning than just a watch," says Jones. "It's a symbol to me. It's a symbol of my connection to Lorrie and to our fellow marines."