American watchmaker Bulova was founded all the way back in 1875 and they've been tirelessly innovating ever since. Their previous achievements include revolutionary production methods and the development of the first fully electronic watch with proprietary tuning-fork technology, to name just a few. They also changed the face of modern marketing with some of America's very first radio and TV commercials, which isn't to mention their advancements in the world of sports with the creation of the Phototimer, or their impact upon transportation through respective collaborations with aviator Charles Lindbergh and NASA. During the first moonwalk, a Bulova timer was even placed in the sea of tranquility.
This legacy of excellence continues to this very day. Operating by the same core values of craftsmanship, innovation, and technology that once guided its founder, Bulova still breaks boundaries with the absolute best of them. For the watch-lover in your life, we can think of no better gift than a signature timepiece from these living legends. Collections like the Marine Star generate an exquisite interplay between luxurious detail and sporty design whilst the radical CURV line carries forth a tradition of fearless innovation. Sealing the deal are some downright approachable price points, giving you plenty of bang for your hard-earned buck.
We present the following Bulova-themed gift guide, which is guaranteed to have a thing or two for your favourite collector.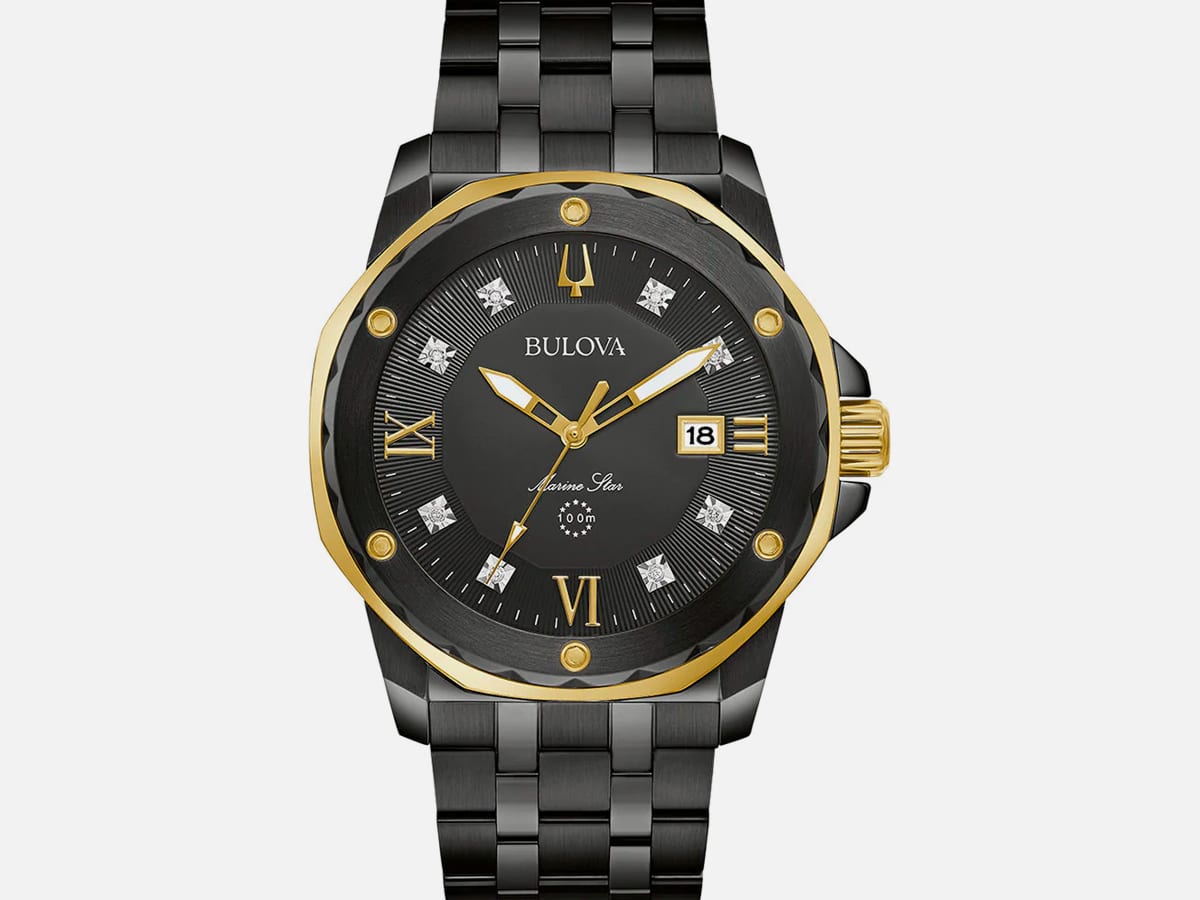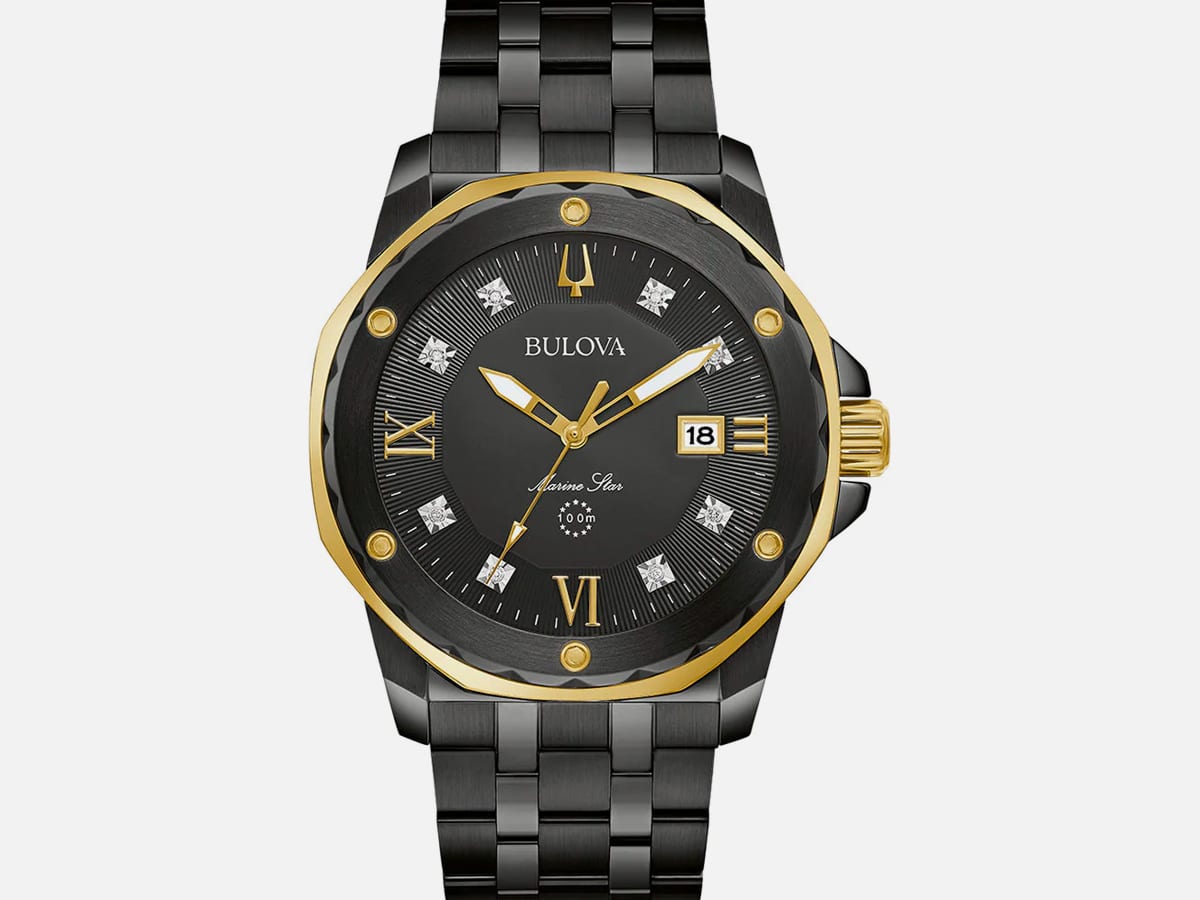 Marine Star Collection
Bulova's spectacular Marine Star collection takes direct inspiration from the sea and offers an unmistakable blend of unique detail and innovative material. Equal parts sporty and luxurious, these eye-popping stunners punch well above their respective price points. Here's our most beloved model of the series:
98D176 Marine Star Diamond
Eight individually hand-set diamonds, gold-tone accents, a compact date window, and luminous hands adorn the black sunray dial of this masterful piece of wristwear. It's water-resistant to 100 meters but no less effective on land, turning heads across a host of terrains.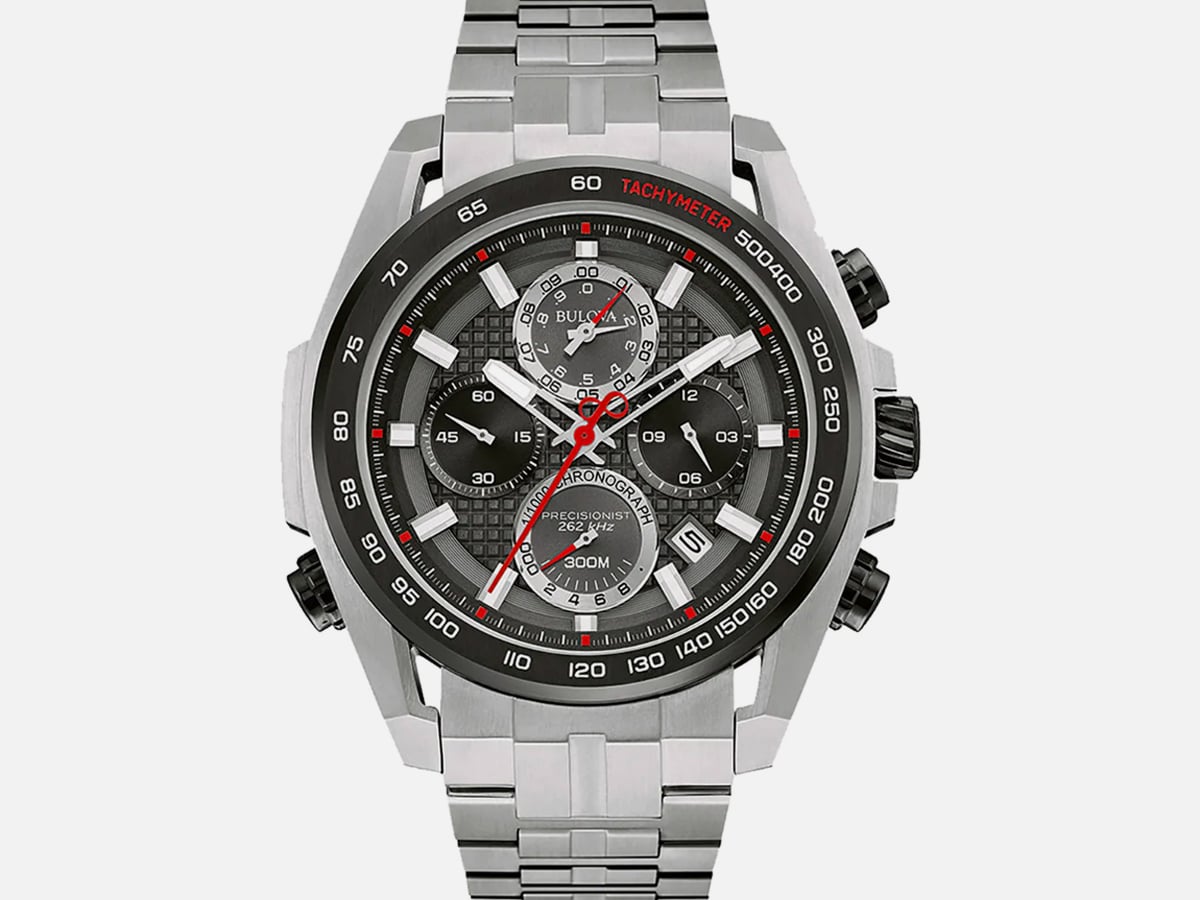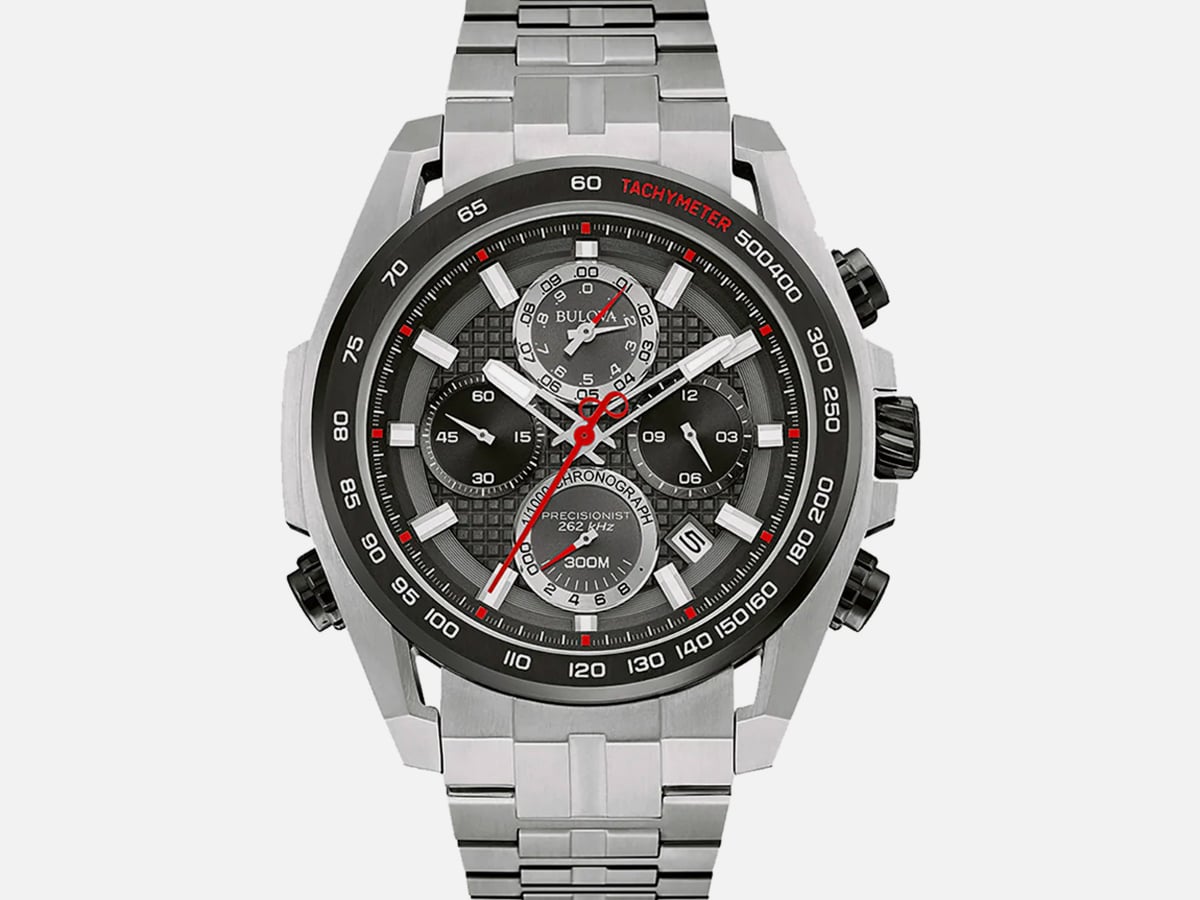 Precisionist
As the very name would suggest, Bulova's Precisionist range delivers virtually unprecedented timekeeping accuracy under all kinds of conditions. The world's most advanced chronograph with a continuously sweeping second hand, this watch takes technology and design to brilliant extremes. When shopping for your favourite adventurer, look no further than the following powerhouse:
98B270 Precisionist Chronograph
This ever-ready sports watch runs on Bulova's own Precisionist movement with a 262 kHz vibrational frequency, which is eight times greater than the average counterpart. Behold its function-packed display, continuous-sweep second-hand, and impeccable timing to 1/1000th of a second.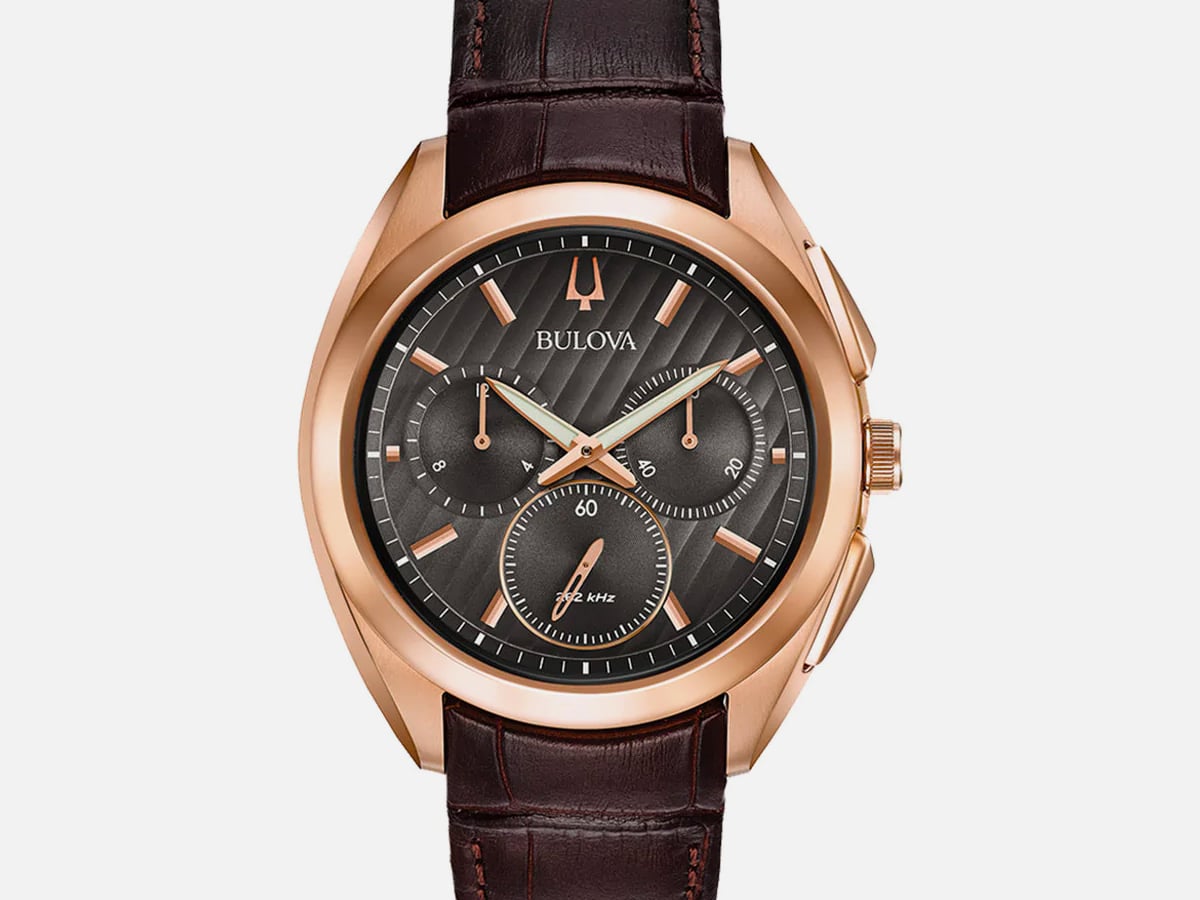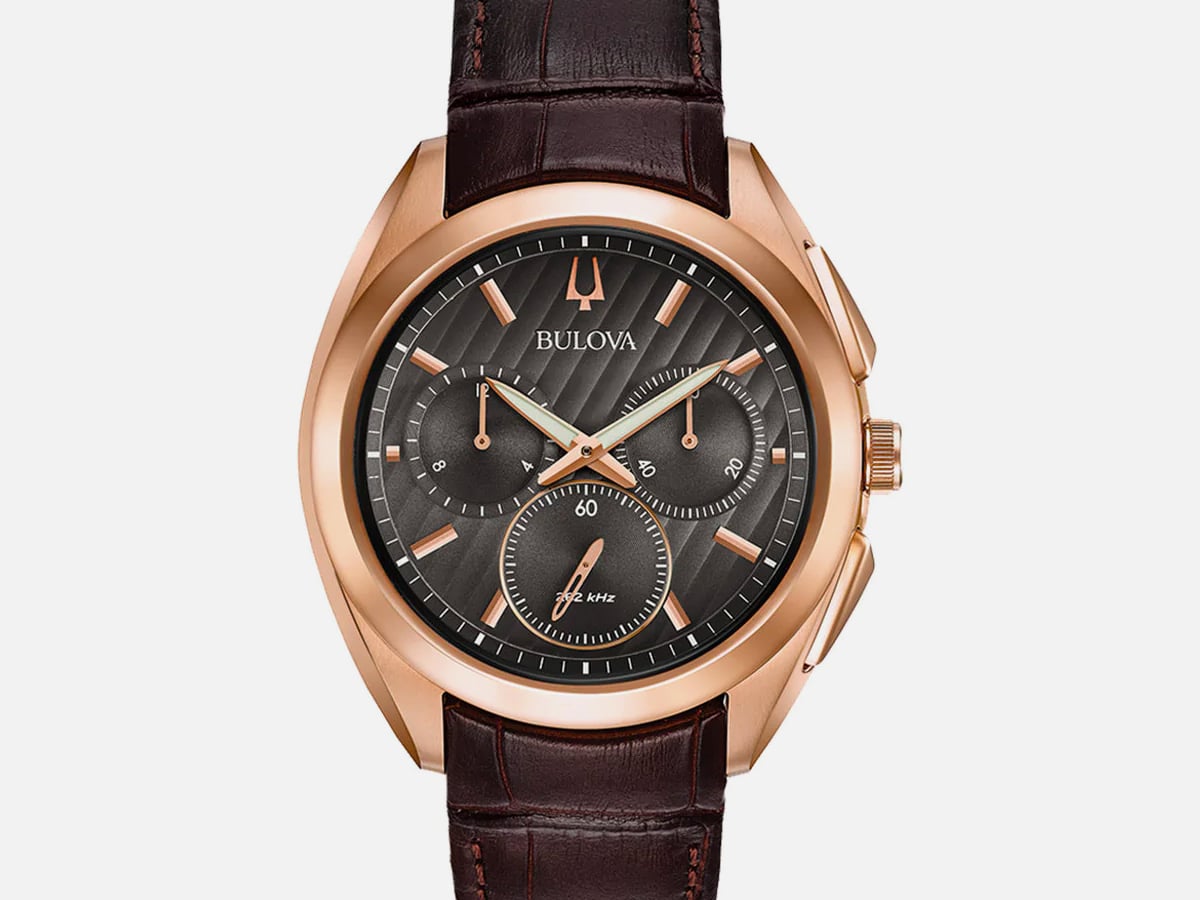 CURV
Bulova keeps the innovations coming with their landmark CURV collection and its world-first curved chronograph movement. Similarly groundbreaking is the ultra-slim case, which is designed to hug the unique contours of your wrist so as to enhance the ergonomic experience. Bring in the stylish design language and you're looking at a master of performance, wearability, and aesthetics alike. Check out the following model:
97A124 CURV Chronograph
With its seamless fusion of craftsmanship and creativity, this CURV Chronograph represents everything Bulova has stood for since the brand's very founding. Hovering beneath the slim case and sophisticated display is the world's first curved chronograph movement, which comes powered by exclusive high-performance quartz technology. Precision, meet perfection.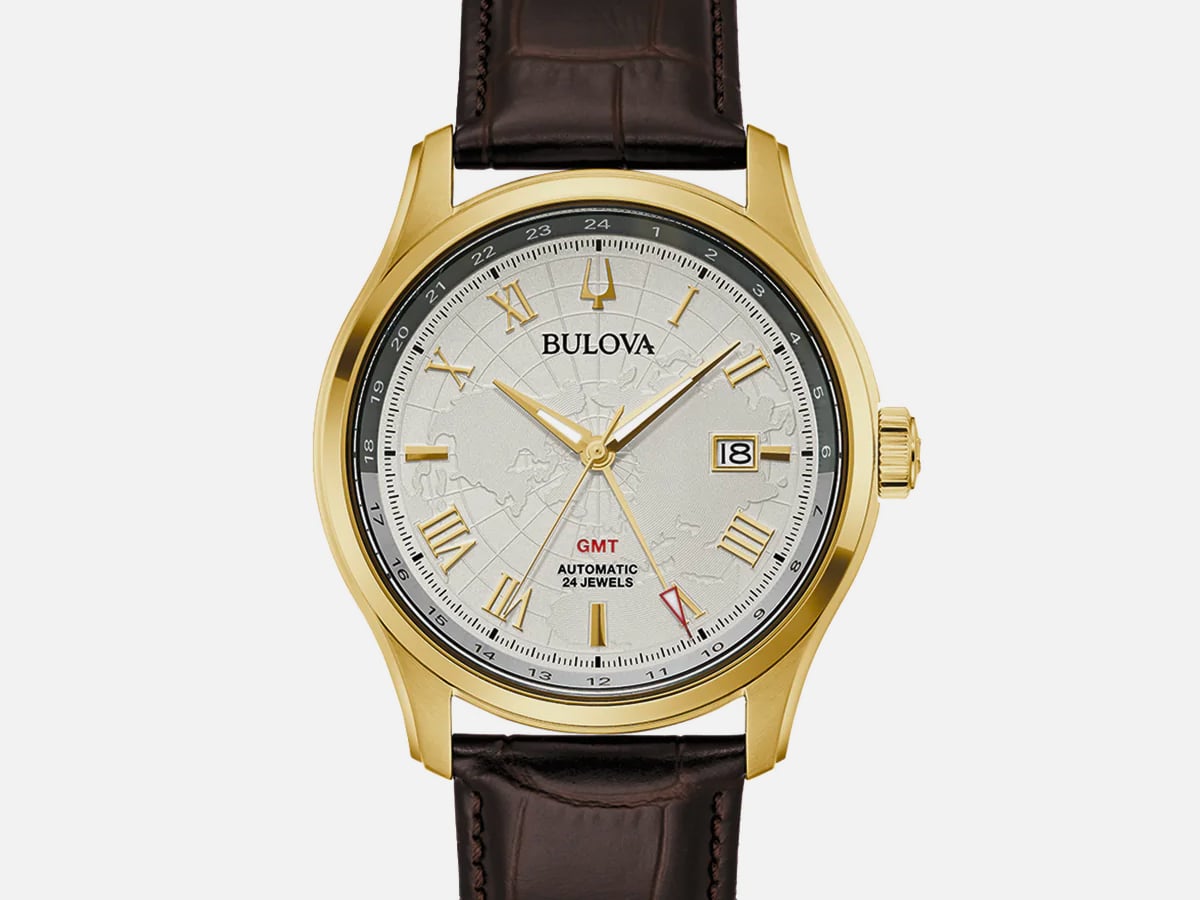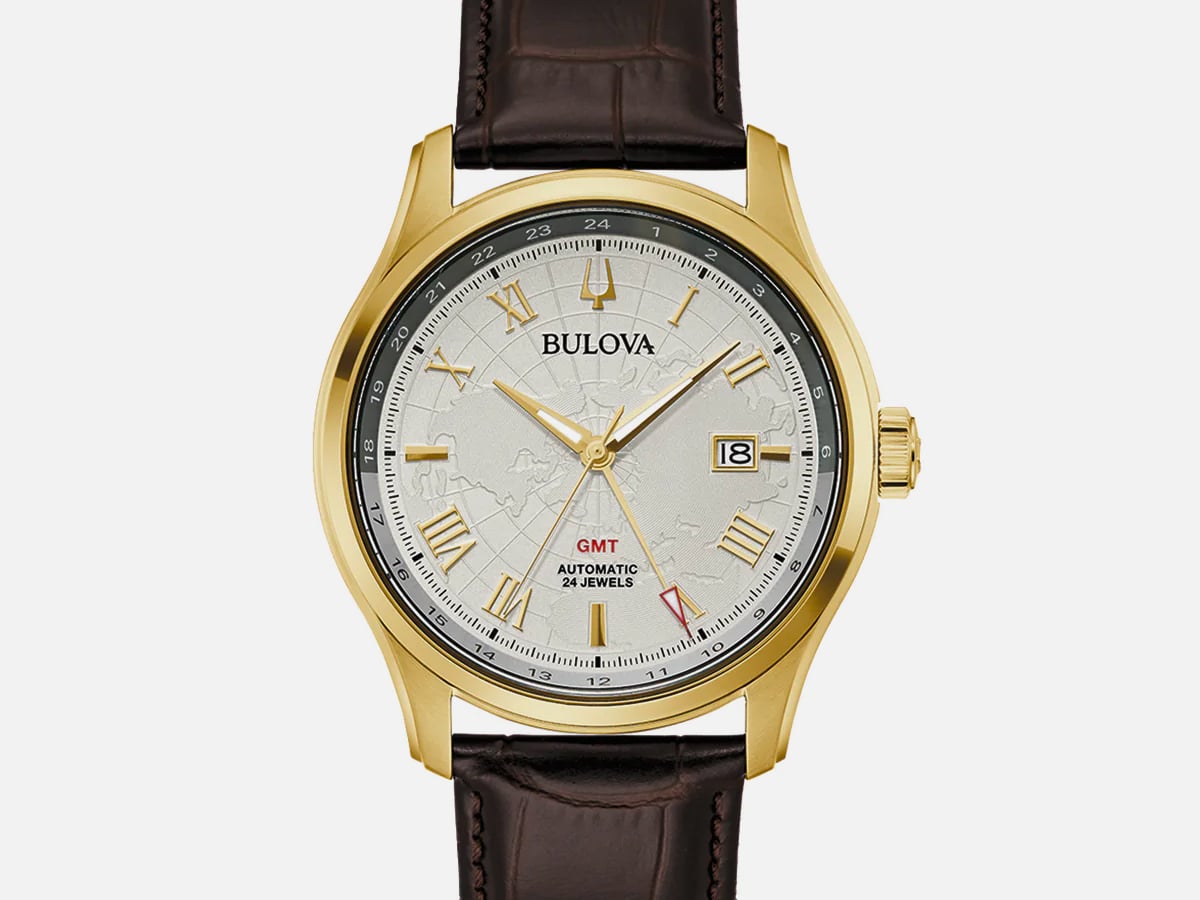 The Archive Series
Bulova updates its distinguished past with the Archive Series collection, a vivid reimagination of the brand's numerous historical accomplishments. This line offers no shortage of epic performance and visual distinction, as evidenced by the following masterpiece:
Bulova Men's Classic Wilton Watch 97B210
This elegant GMT watch brings the past into the present with absolute panache and runs on a brand-new automatic movement. Four hands and a bi-coloured dial ring straddle two time zones at once whilst a world map display with grooved textures drives home the built-in travel theme. Combine that with the gold-tone case of stainless steel and alligator leather strap and you're looking at the ultimate balance between multiple temperaments. Buckle up.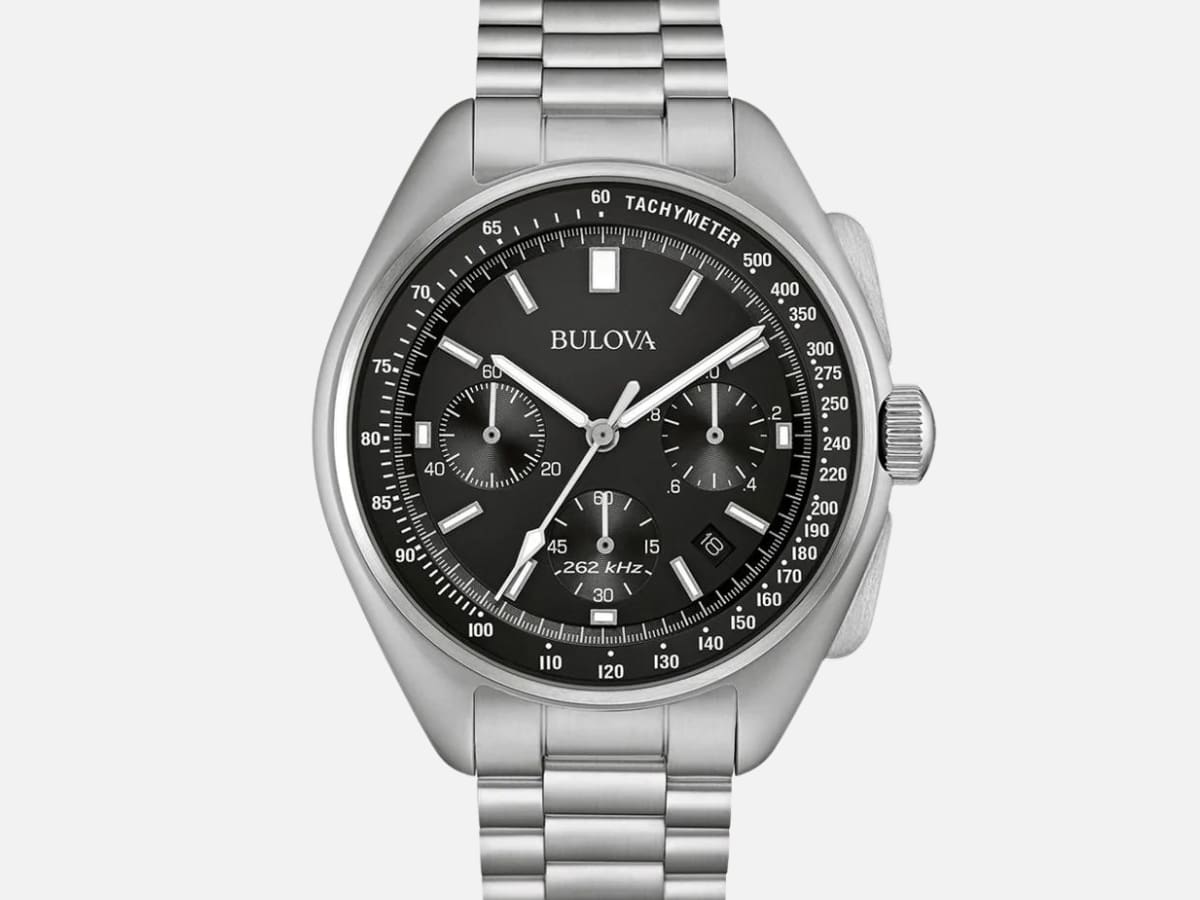 The Lunar Pilot
On August 2, 1971, Bulova made history by landing on the moon, thanks to a chronograph customised for lunar conditions by Bulova engineers that were worn by astronauts manning the Apollo 15 mission. Now the brand has reissued the Lunar Pilot collection inspired by that original space-bound timepiece, and here's our pick of this very prestigious bunch:
96B258 Special Edition Lunar Pilot
Bulova's Special Edition Lunar Pilot recreates the original timepiece worn during that historic Apollo 15 mission, while simultaneously upgrading it for the 21st century. The watch features an exclusive high-performance quartz movement with a frequency of 262 kHz, continuing the brand's history of precision timing by delivering the kind of accuracy necessitated by journeys into the heavens and beyond. The watch delivers in the style department too, thanks to its black dial and silver-tone-finished stainless steel screw-back case. The addition of interchangeable black leather and nylon straps with a three-piece buckle closure completes this elegant yet adventurous package.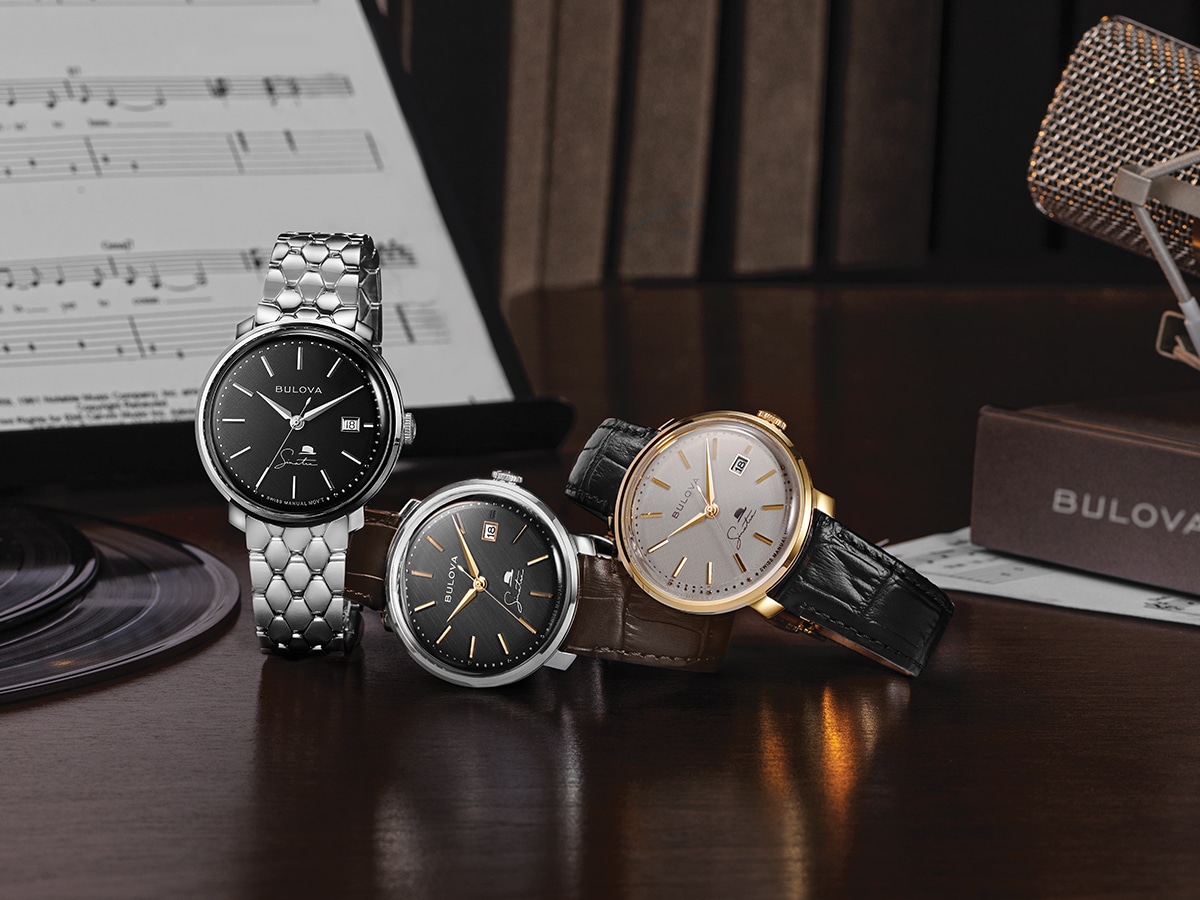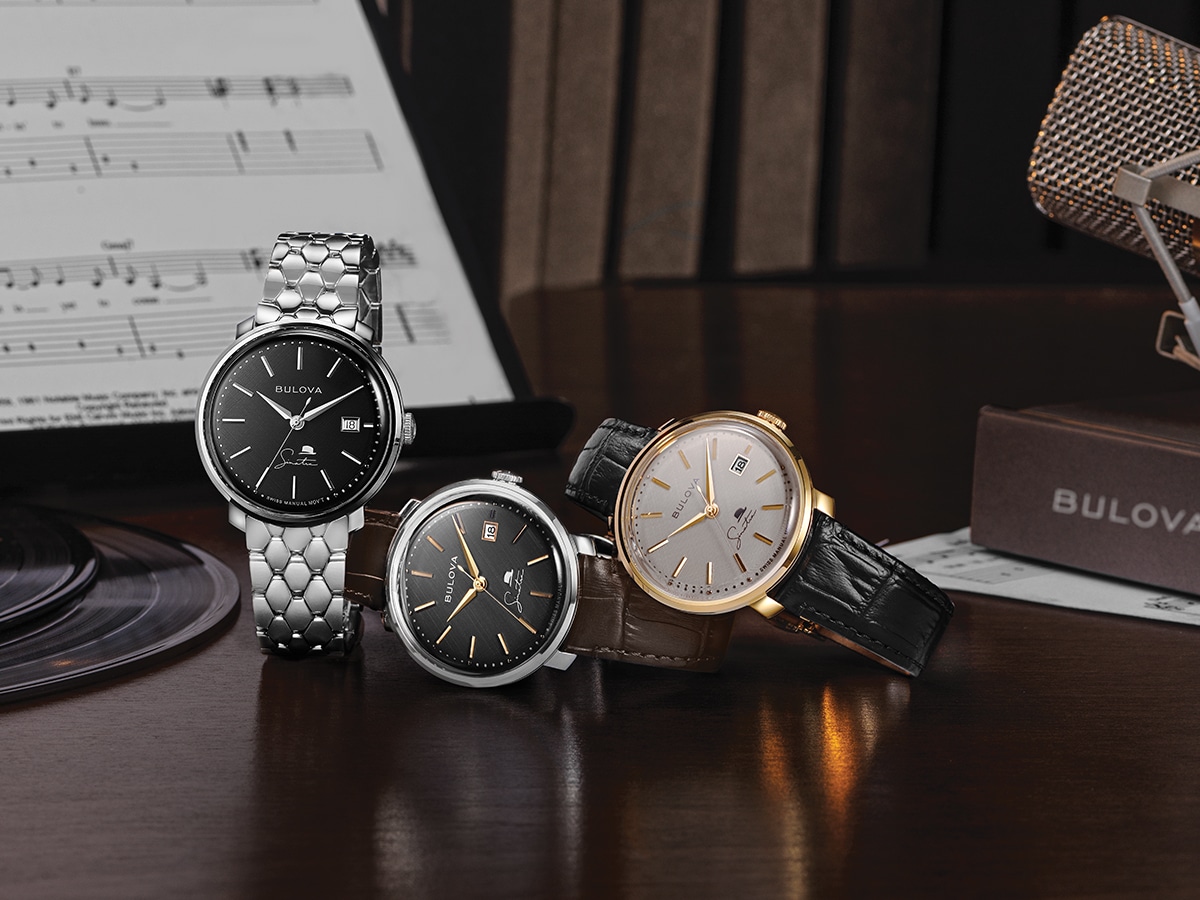 The collections listed above are but a sample of the incredible timekeeping pedigree Bulova has on offer. Take a trip through the brand's inventory and you'll discover an endless number of killer timepieces, including licensed collaborations with recognisable names and entities such as Marc Anthony, Frank Sinatra, Frank Lloyd Wright, Latin Grammy Awards, and the Apollo Theater. That's in addition to their best-selling collections and other limited edition offerings. 'Tis the season to give a gift that's over 120 years in the making and as bold now as ever before.