The Wind Up – Watch News #43
With winter in full swing, you'd be forgiven in thinking that we've gone into hibernation. But we haven't, and the only thing fueling us in these cold-ass months is coffee and the latest and greatest from Switzerland (and its horological counterparts). In this instalment of our regular series, The Wind Up, we take a look at some very cool pieces from the likes of Ulysse Nardin, Richard Mille and Louis Vuitton. Yep, you heard right, the fashion powerhouse LV. So as always guys, sit back, relax and enjoy!
You'll also like:
The Wind Up – Watch News #42

Ulysse Nardin Executive Skeleton Tourbillon
Substantial. Obtrusive. Aggressive. These three characteristics basically sum up the Executive Skeleton Tourbillon, and I probably could leave it there and move on to the next piece. But I won't, and I'll tell you why. I absolutely love this piece. Everything about it screams presence, boldness and a need for attention. From the enormous Roman numerals to the rectangular bridge and the impeccable tourbillon carriage, the Executive Skeleton Tourbillon is about as subtle as a guy wearing a toupée. But in a good way. This watch combines the sporty look of a titanium-cross-ceramic based piece, but with the complexities we've come to expect from Ulysse Nardin. One of the more impressive features of the Executive Skeleton Tourbillon is its power reserve: at 7-days you've got one of the longest lasting tourbillons on the market. Dress her up or down, this thing is meant to be worn. Fantastic as always from Ulysse Nardin.
 
Ulysse Nardin Marine 1846
It seems to be a bit of a trend now on The Wind Up. We tend to feature Ulysse Nardin at least once (sometimes twice) in our articles, but how can we not when they're producing such quality pieces. The next UN we've opted to feature is the Marine 1846, a really very superb timepiece that is like the polar opposite of the Executive Skeleton Tourbillon. The Marine 1846 is sleek, it's subtle and doesn't draw attention, and its reserved nature is but one of the many reasons why I wanted to feature it. The Grand Feu enamel dial is breathtaking, the blued steel hands contrast wonderfully against the milky white of that enameled dial, and the Roman hour numerals are nice and slim. The fluted bezel and exposed lugs round off a really very special timepiece, and I especially like that fact that it boasts a whopping 60-hours worth of power reserve. Useable, wearable and reliable. The Marine 1846 packs more watch than you think.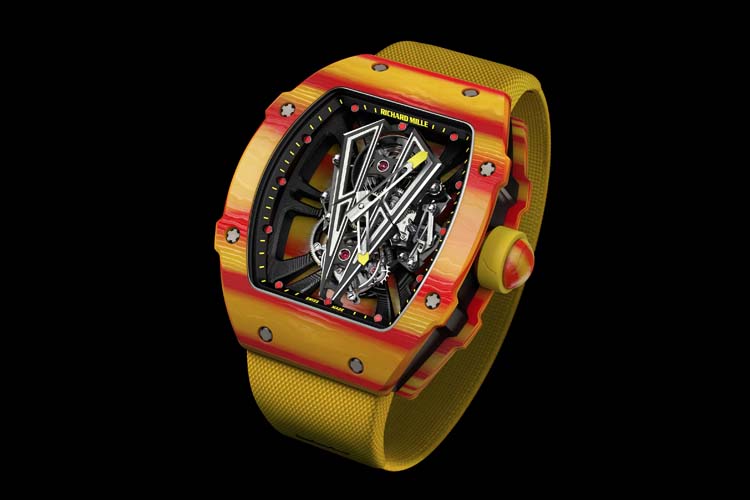 Richard Mille RM 27-03 Rafael Nadal
Richard Mille are all about making those waves. From their inception they have gifted us timepieces that are out of this world. From exotic materials, to watches that are as light as feather, Richard Mille have consistently produced watches that far surpass anything we've ever seen (kind of like their price-tags..). The RM 27-03 Rafael Nadal is their latest creation, and while its release hasn't been as well received by the watch community, I think it's safe to say that we here at Man of Many are big fans. Created to invoke emotion, the RM 27-03 is a thoughtfully made watch, with each component being crafted with a singular mindset: perfection. I can't really get into the nitty-gritty about this piece, it'll take far too long to explain every detail; but just know that an enormous amount of time and effort went into creating this masterpiece. And you don't even want to know how much this thing costs. Trust me.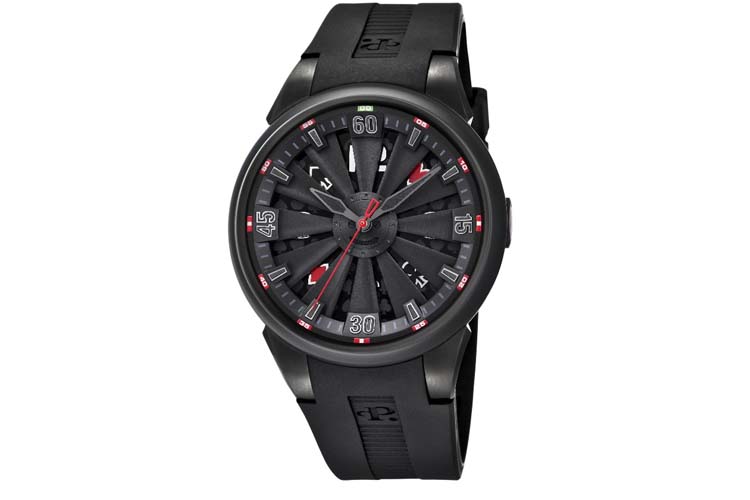 Perrelet Turbine Macau
I must admit, it's taken me a bit of time to come to terms with what Perrelet are all about. I had my doubts, and I definitely didn't take too kindly to their previous pieces, but upon reflection I decided that I jumped to a negative conclusion far too abruptly, and therefore have decided to see them in a more positive light. This positivity comes about in the form of the Turbine Macau, a 44mm PVD-treated steel piece that is both a visual spectacle and an outlandish design. The dial consists of three parts, all of which act independently of each other to create a display that is both highly intriguing and very beautiful. Albeit a polarising watch, the Turbine Macau certainly isn't for everyone. Its design cues are very against-the-grain, and while its purpose is to entertain, you can't ignore the ingenuity behind its creation. Different, but definitely a winner.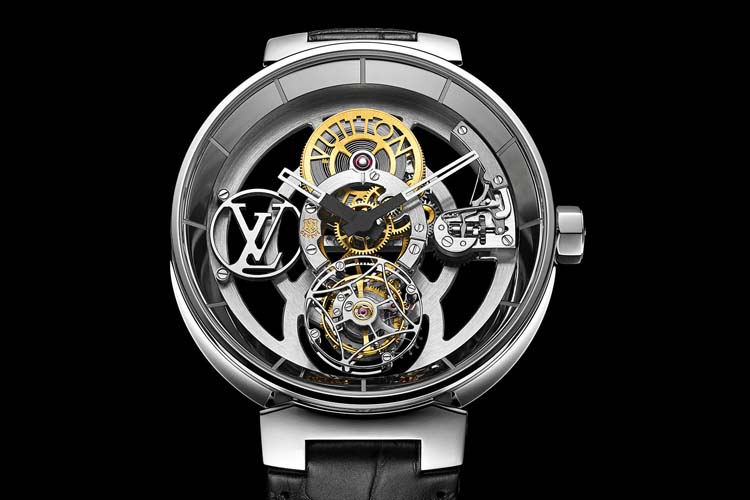 Louis Vuitton Tambour Moon Flying Tourbillon 'Poinçon De Genève'
With a name that long, you know you're in for a treat, and Louis Vuitton certainly have not disappointed with the Tambour Moon Flying Tourbillon 'Poinçon De Genève'. This is the sort of piece you either love or hate at first sight. Personally, I love it. Its avant-garde design speaks volumes in terms of quality and finishing, and it keeps an otherwise highly conservative movement relevant to the calls of a modern market. The Tambour Moon Flying Tourbillon 'Poinçon De Genève' is a prime example of why haute horlogerie doesn't just have to come out of the typical watchmaking manufacturers. It can, in fact, reside in one of fashion's most iconic houses, and the Tambour Moon Flying Tourbillon 'Poinçon De Genève' is indeed a fabulous timepiece. Aside from the fact that there is a flying tourbillon inside a timepiece from LV, quality and impressiveness is also guaranteed by way of the highly prestigious Geneva Seal. Yep, serious serious watchmaking. With pricing on request, you can be damn sure that this isn't going to be at all affordable for us commoners, but for the high-end collectors wanting to diversify, I say take the plunge!
If you enjoyed The Wind Up and would like to continue reading about watches, you can head on over to my blog, Haulogerie, where I delve a bit deeper into the wonderful world of watches.
Have you subscribed to Man of Many? You can also follow us on Facebook, Twitter, Instagram, and YouTube.
---
You'll also like:
The Wind Up – Watch News #42
The Wind Up – Watch News #41
The Wind Up – Watch News #40
---