No longer the stuff of pure speculation, crypto is rapidly becoming the currency of the future. And while "bitcoin" is the first word out of everyone's mouth, there are in fact over a thousand types of cryptocurrencies circulating. Naturally, Aussies want in on the action, prompting many of us to seek out the best cryptocurrency and bitcoin exchanges in Australia. What's an exchange you might ask? It's quite simply a place to buy, trade and sell cryptocurrency. Most are user-friendly and secure, meaning you don't need a business degree to navigate them or put your trust in their hands. That said, you definitely want to read up about potential hacks and bitcoin wallets, which we dive into briefly below. Read on for a list of the best cryptocurrency and bitcoin exchanges in Australia.
---
You'll also like:
---
Before We Begin
We know, we know–you'd love nothing more than to hurry up and buy something already. However, before taking the plunge there are a few things to consider. For starters, you should be aware that while virtually every exchange sells or trades bitcoin, many offer just a small range of additional cryptocurrencies. Furthermore, you should expect minor fees on most transactions, as well as daily limits on how much you can buy and sell. Last but certainly not least, you should be aware that exchanges are not 100% secure from hackers and thieves. For that reason alone, you'll want to set up a wallet, i.e. a designated account with its own address that takes your money off the exchange, making that money less susceptible to theft. Many exchanges come with their own built-in wallets.
The Best Cryptocurrency and Bitcoin Exchanges in Australia
Now that you're aware of the basics, here's a list of the best crypto and bitcoin exchanges in Australia. Before signing up for any of them, don't forget to look into things like accepted payment methods, ID verification procedures, and whether they offer their own wallets. Of course, we'll try to include those details as well. Here we go: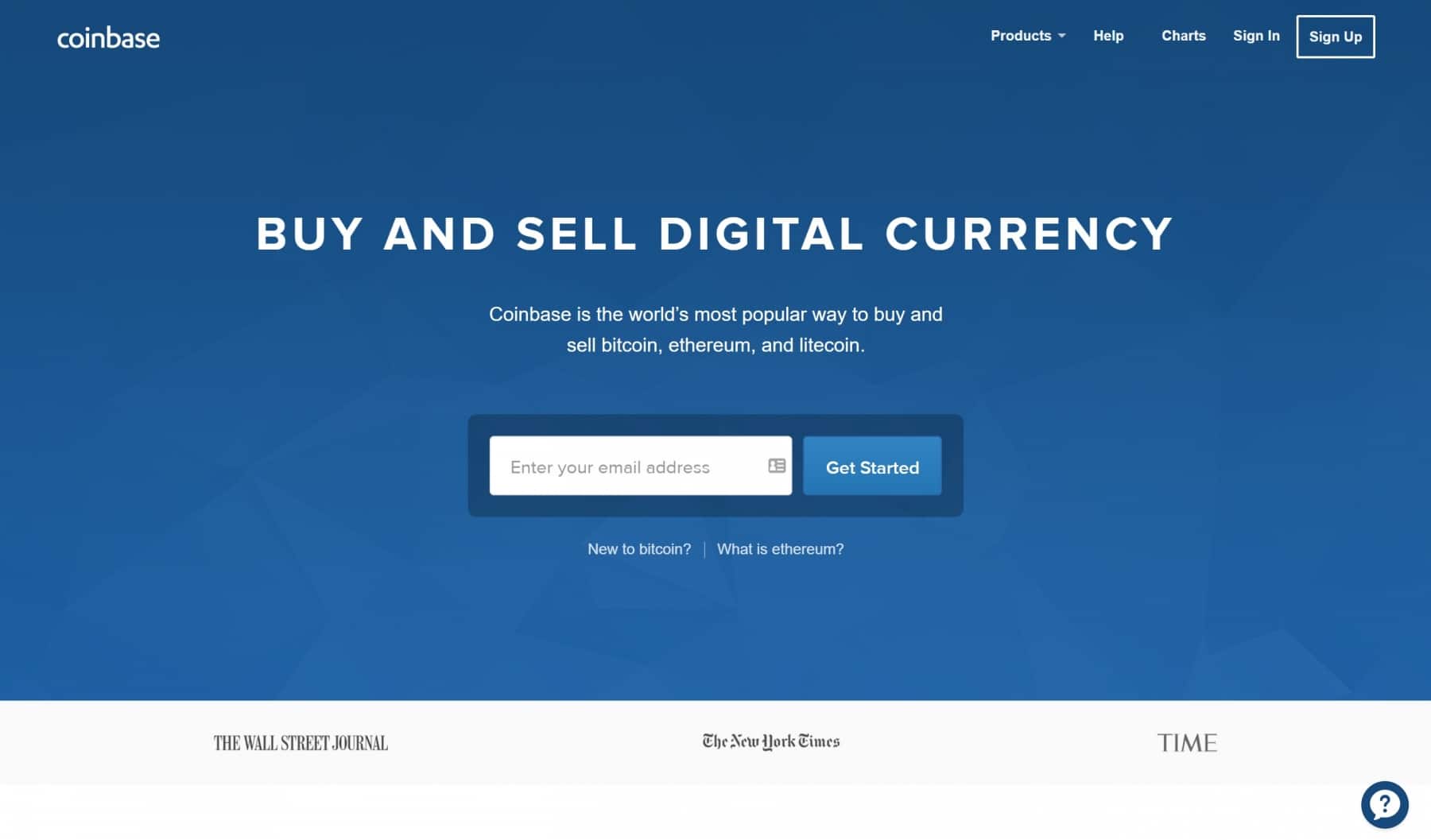 Coinbase
Exchanges: Bitcoin, Bitcoin Cash, Litecoin, Ether
A hugely popular destination for speculators worldwide, Coinbase keeps things beautifully accessible. The site allows you to make purchases using your credit card, provides legible tracking of both your account information and the market itself, and includes its own built-in wallet. Buying and selling bitcoin doesn't get much simpler than this, though there are some notable fees behind all that convenience.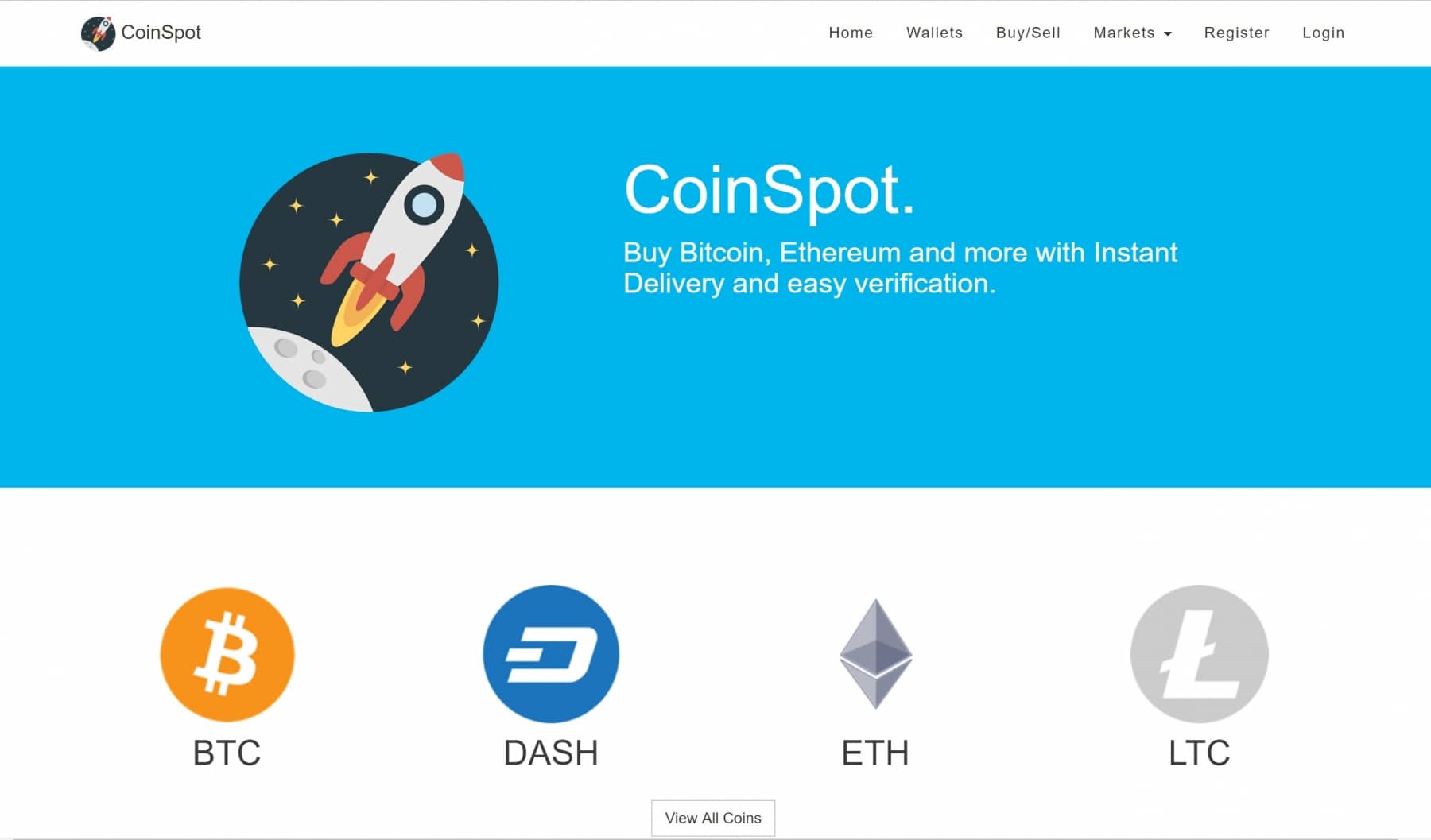 CoinSpot
Exchanges: Bitcoin, Bitcoin Cash, Bitcoin Gold, Ether, NEM, Dash, Litecoin, Ripple, Monero, IOTA, Golem, etc…
In addition to bitcoin, CoinSpot delivers access to over 60 cryptocurrencies. That, plus a user-friendly layout, makes it very desirable among investors and traders. Expect a slightly more laborious verification process than you might find on other sites, and a 1% fee on transactions. Also, CoinSpot accepts AUD and allows you pay using BPAY among other methods.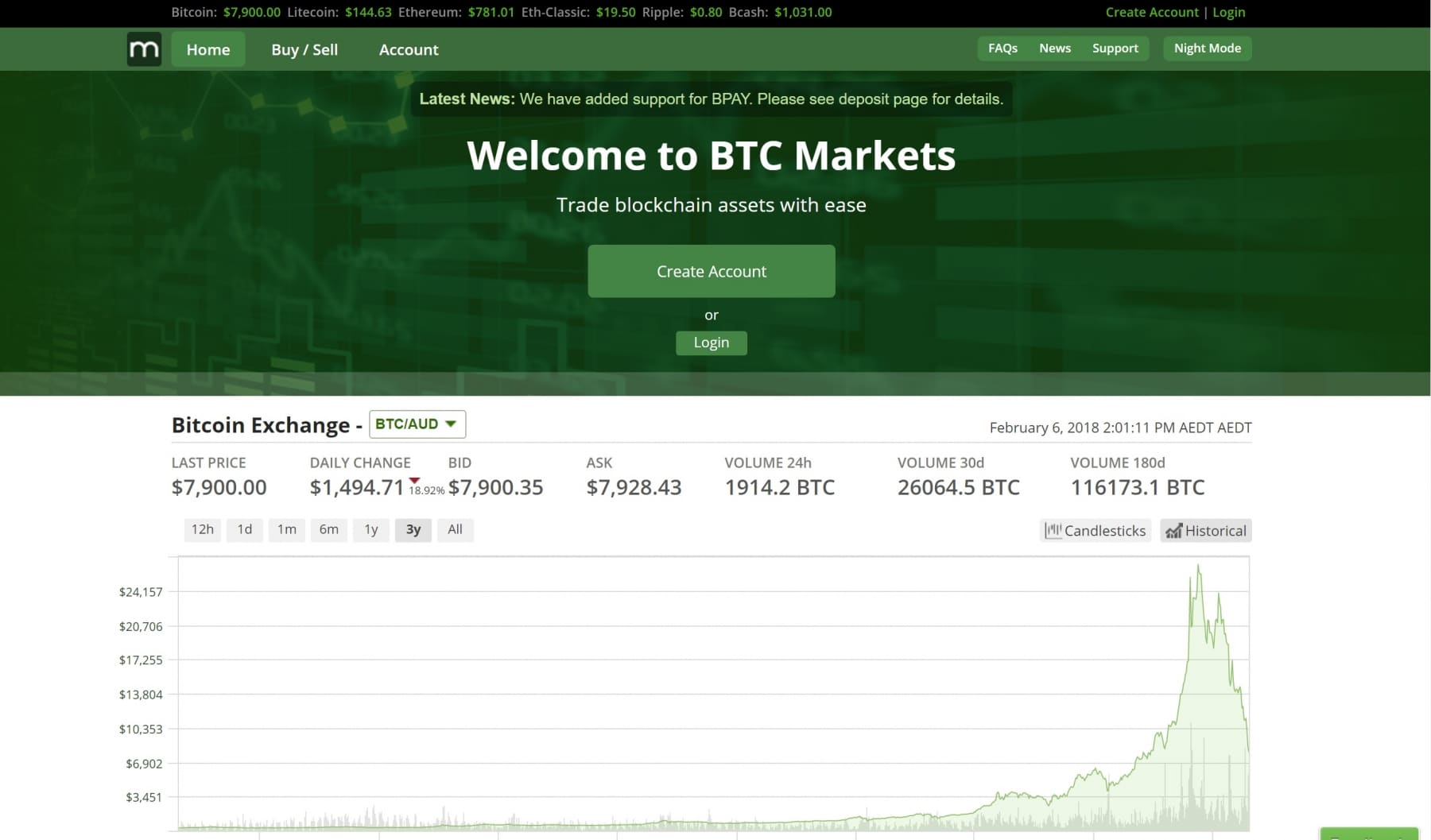 BTC Markets
Exchanges: Bitcoin, Bitcoin Cash, Litecoin, Ether, Ethereum Classic and Ripple
BTC Markets keeps things simple and straightforward, making it a terrific exchange for those who just want to buy some bitcoin and be done with it. Massively popular in Australia, the exchange accepts AUD and allows you to pay through BPAY and POLi as well as other methods.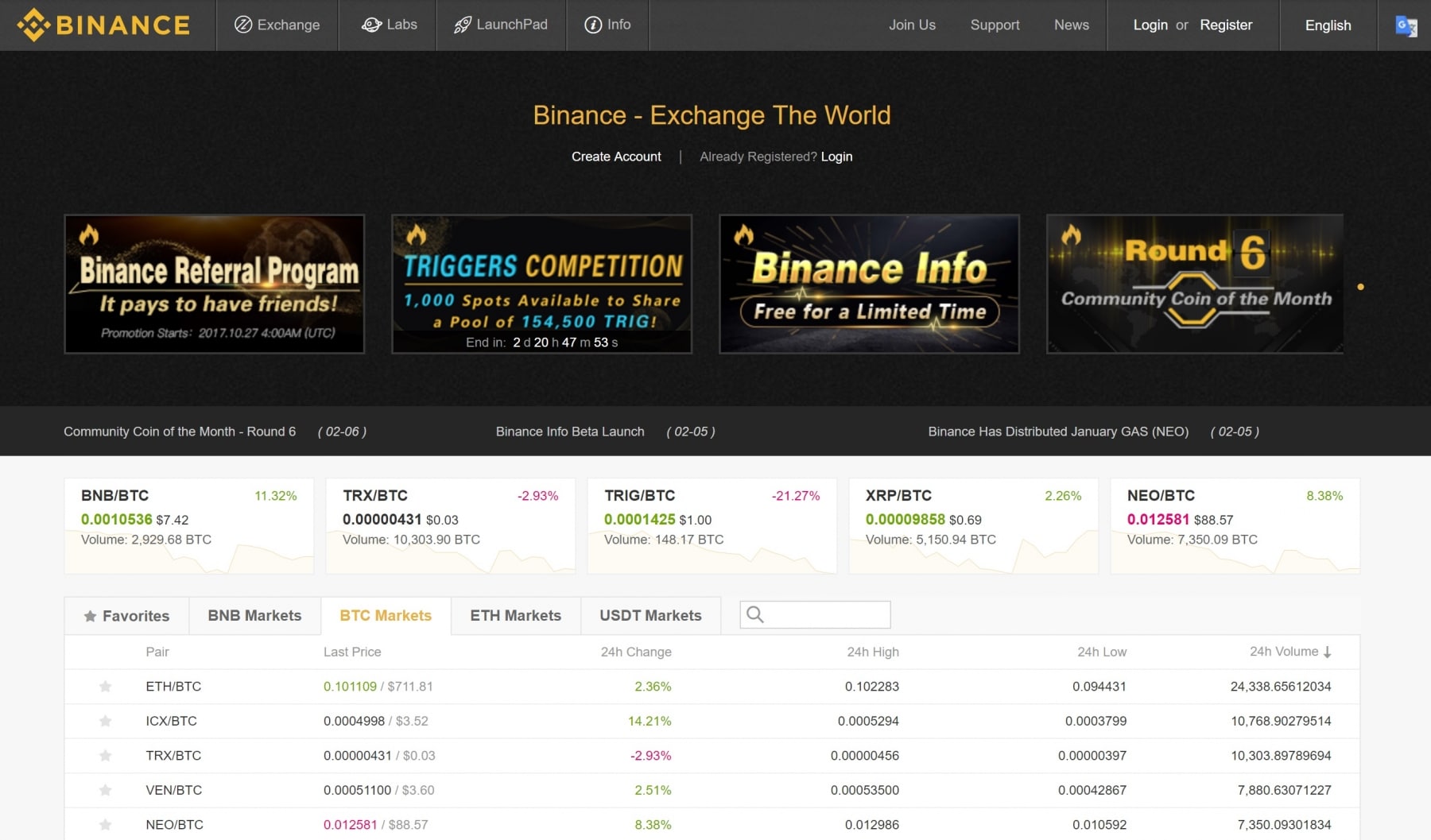 Binance
Exchanges: Bitcoin, Bitcoin Cash, Bitcoin Gold, Ether, NEM, Dash, Litecoin, Ripple, Monero, IOTA, etc…
Home to a substantial range of cryptocurrencies, Binance has become one of the most popular exchanges on the planet (with over 6 million users) in almost no time at all. While you can't exchange fiat currencies here, you are able to invest in and trade a slew of altcoins, and even purchase the site's own Binance Coin. If you're the type of person who thinks that some exchanges might vanish over time, then stick with Binance because it's not going anywhere.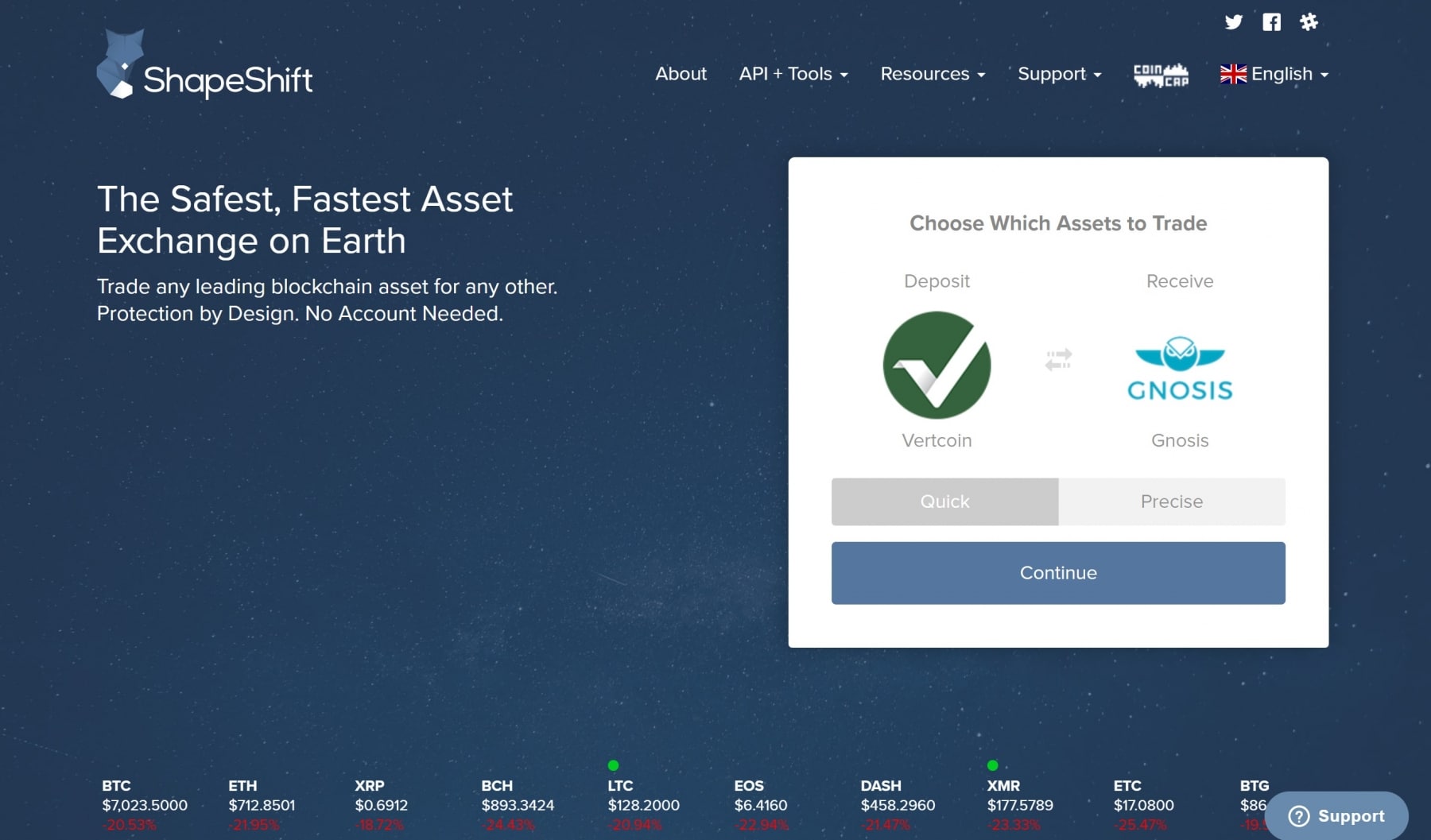 ShapeShift
Exchanges: Bitcoin, Bitcoin Cash, Dash, Ether, Golem, Litecoin, Monero and Ripple, etc…
Most exchanges will allow you to use your credit card or bank account to pay for crypto, but not ShapeShift. The exchange requires you to buy and sell bitcoin and a range of altcoins using the crypto you already own. It might sound odd at first, until you realise that along with that protocol comes a genuine lack of hassle, reduced fees and an extra tier of privacy. That is, you don't need to undergo an ID process to trade–you basically just need a wallet address. Most people use it to exchange bitcoin for ether.
Bitfinex
Exchanges: Bitcoin, Bitcoin Cash, Dash, Ether, Golem, Litecoin, Monero, Iota, Ripple, etc…
As a popular resource for all the crypto pros out there, Bitfinex takes a comprehensive approach toward finance. In other words, if you don't have some sort of business degree or the willingness to decipher complex readouts, you're better off sticking with one of the simpler exchanges. And if the name Bitfinex sounds familiar, you might remember it as the exchange that was hacked last year, causing $72 million worth of bitcoin to disappear.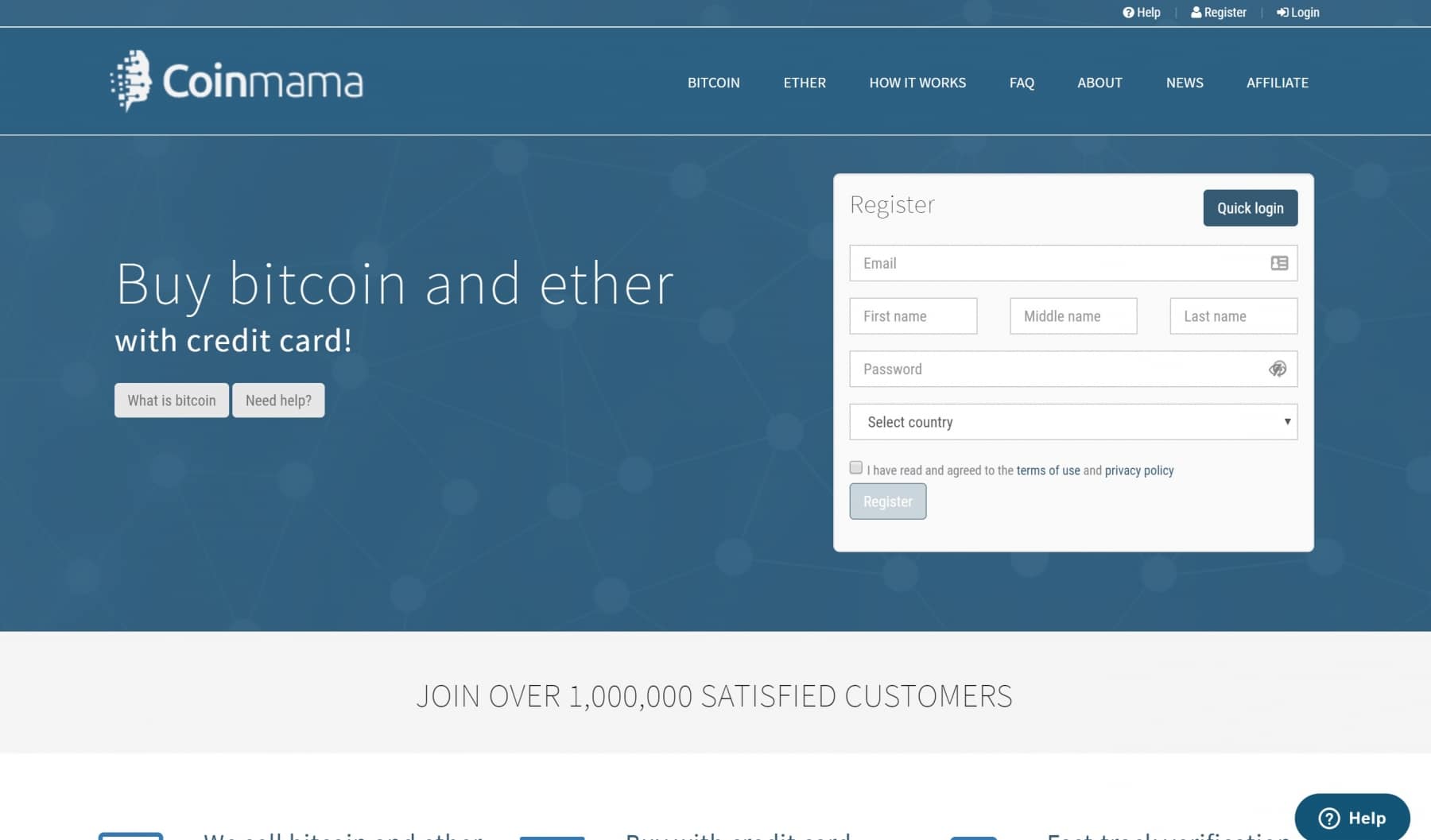 CoinMama
Exchanges: Bitcoin, Ether
CoinMama offers what might be called a niche service. Specifically, it allows you to purchase small amounts of bitcoin and ether using a credit or debit card, and doesn't require ID verification. The fees are somewhat higher than other exchanges, and the security somewhat lower. Feel free to use the exchange, but definitely move that crypto into a wallet right away to avoid theft.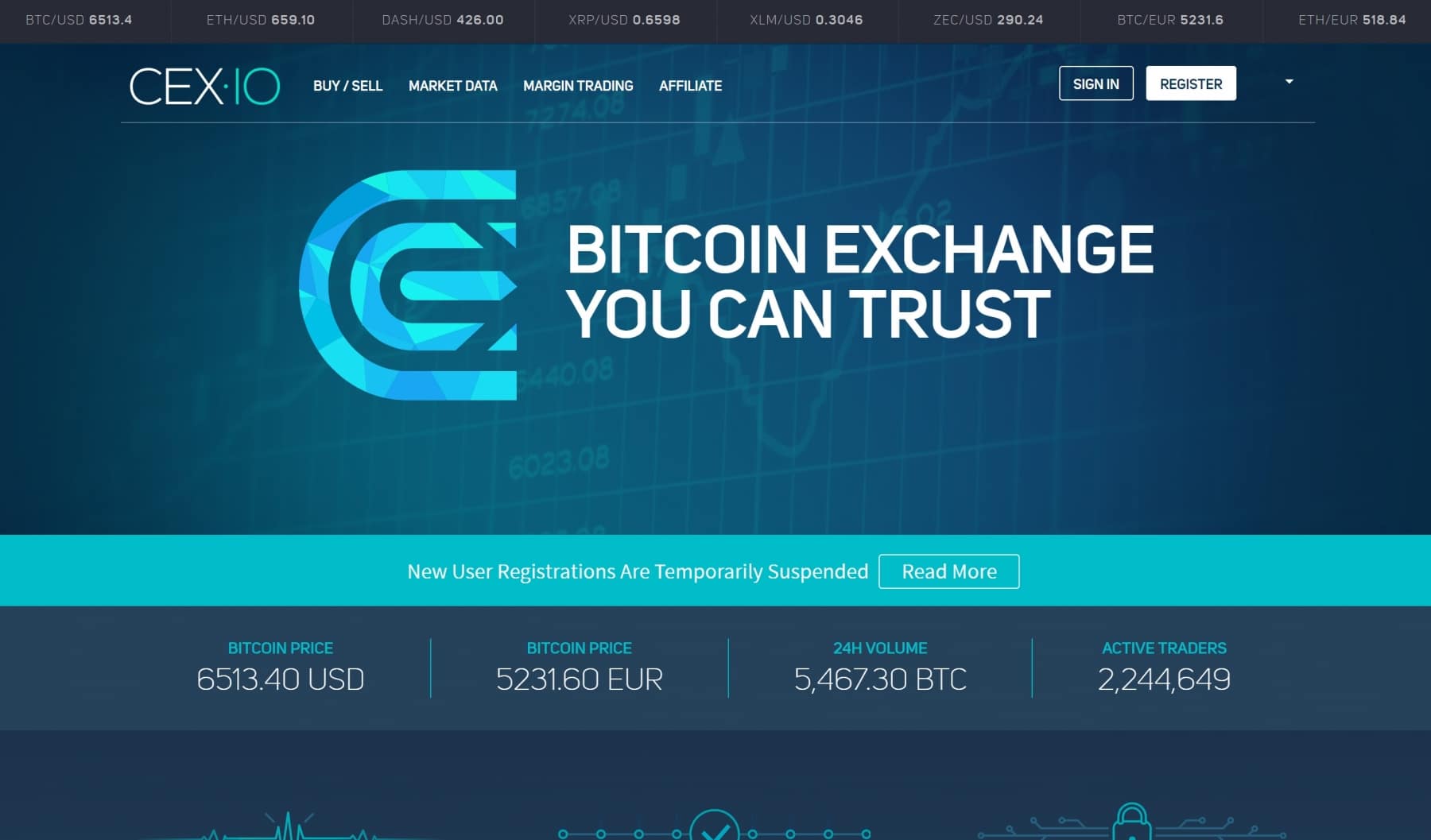 CEX.IO
Exchanges: Bitcoin, Bitcoin Cash, Ether
CEX.IO is a bittersweet platform for Aussies in that it allows you to exchange fiat currencies, but doesn't allow you to exchange in AUD. The result is slightly higher fees than other exchanges.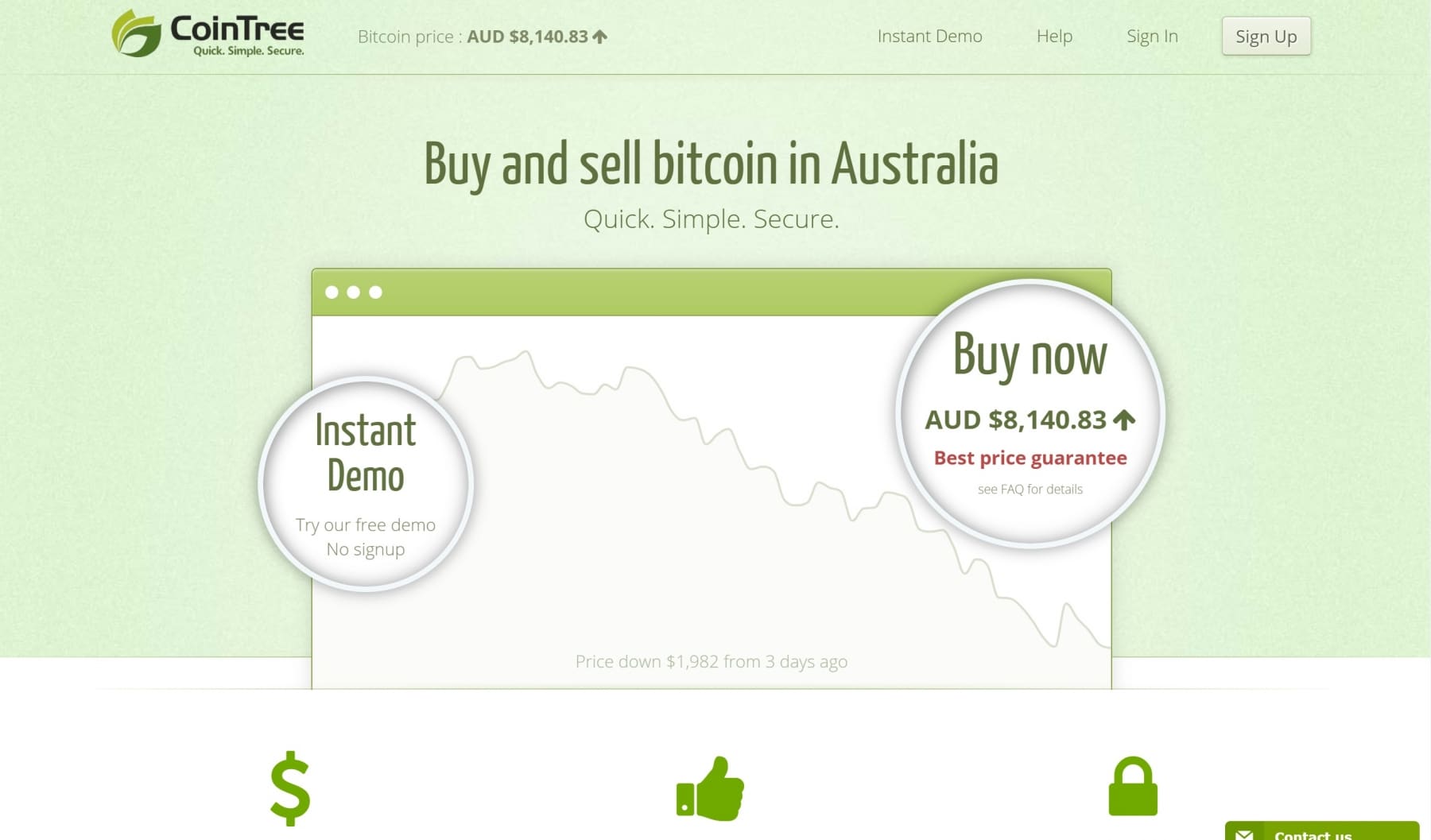 CoinTree
Exchanges: Bitcoin, Bitcoin Cash, Dash, Ether, Golem, Litecoin, Monero and Ripple, etc…
At last, an exchange built just for Aussies! Accordingly, CoinTree is a resource that swaths of Australians swear by. Worth noting is that the only crypto you can buy directly through the site is bitcoin, and there will be a 3% fee attached to every purchase. However, the exchange does allow you to trade bitcoin for a number of altcoins at no extra cost. Because CoinTree relies on ShapeShift to handle its trades, they don't currently offer built-in wallets for anything but bitcoin.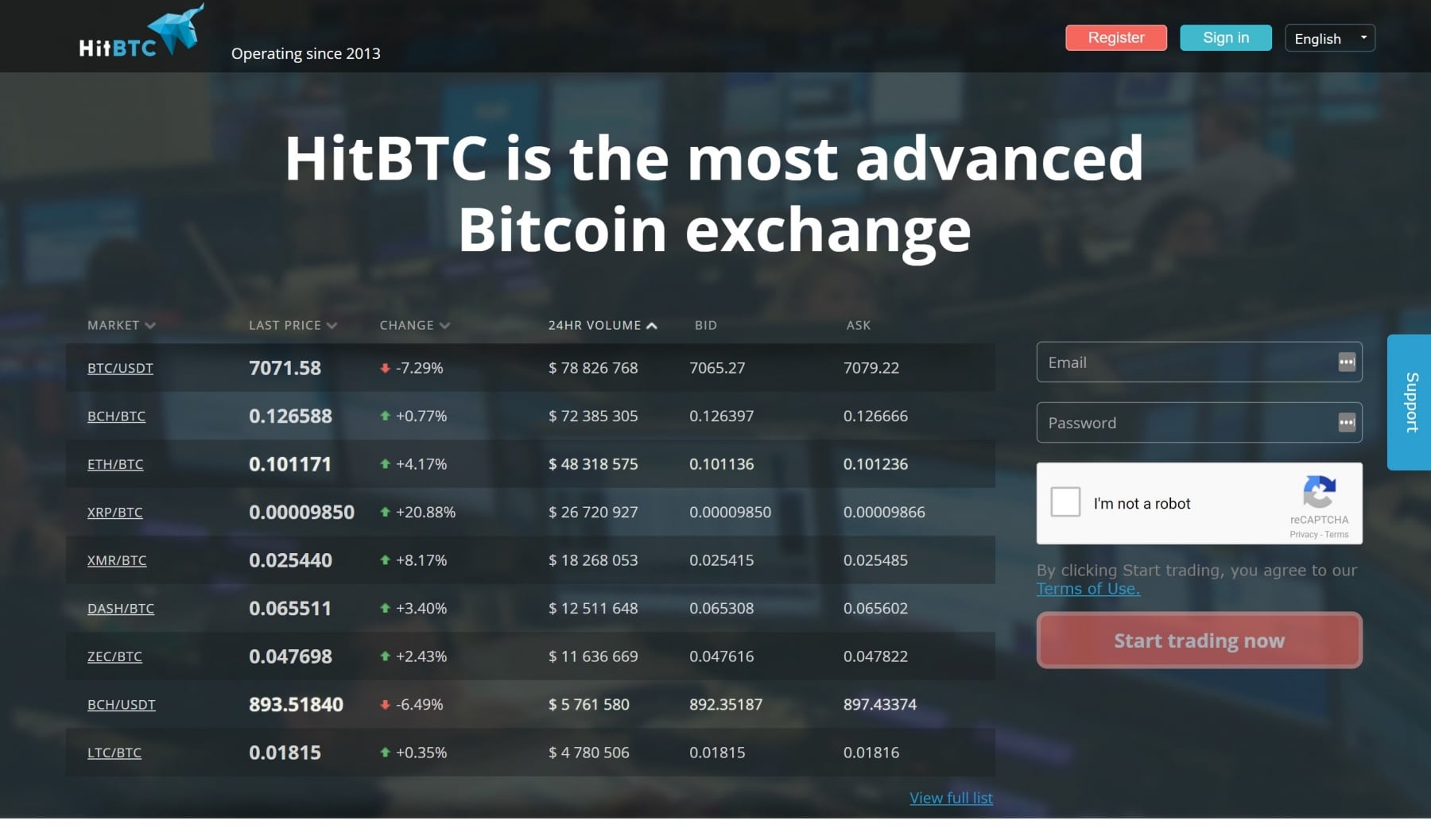 HitBTC
Exchanges: Bitcoin, Bitcoin Cash, Dash, Ether, Ethereum Classic, IOTA, Litecoin, Monero, etc…
Touting itself as the "most advanced bitcoin exchange", HitBTC has been in the game since 2013. Of course, all that advanced technology didn't prevent them from getting hacked in 2015, but thankfully no customers were affected. Plus, the hack only prompted them to increase their security measures, meaning HitBTC is probably safer now than most of the other exchanges. To join the site is to gain access to low trading fees and a truly broad range of cryptocurrencies.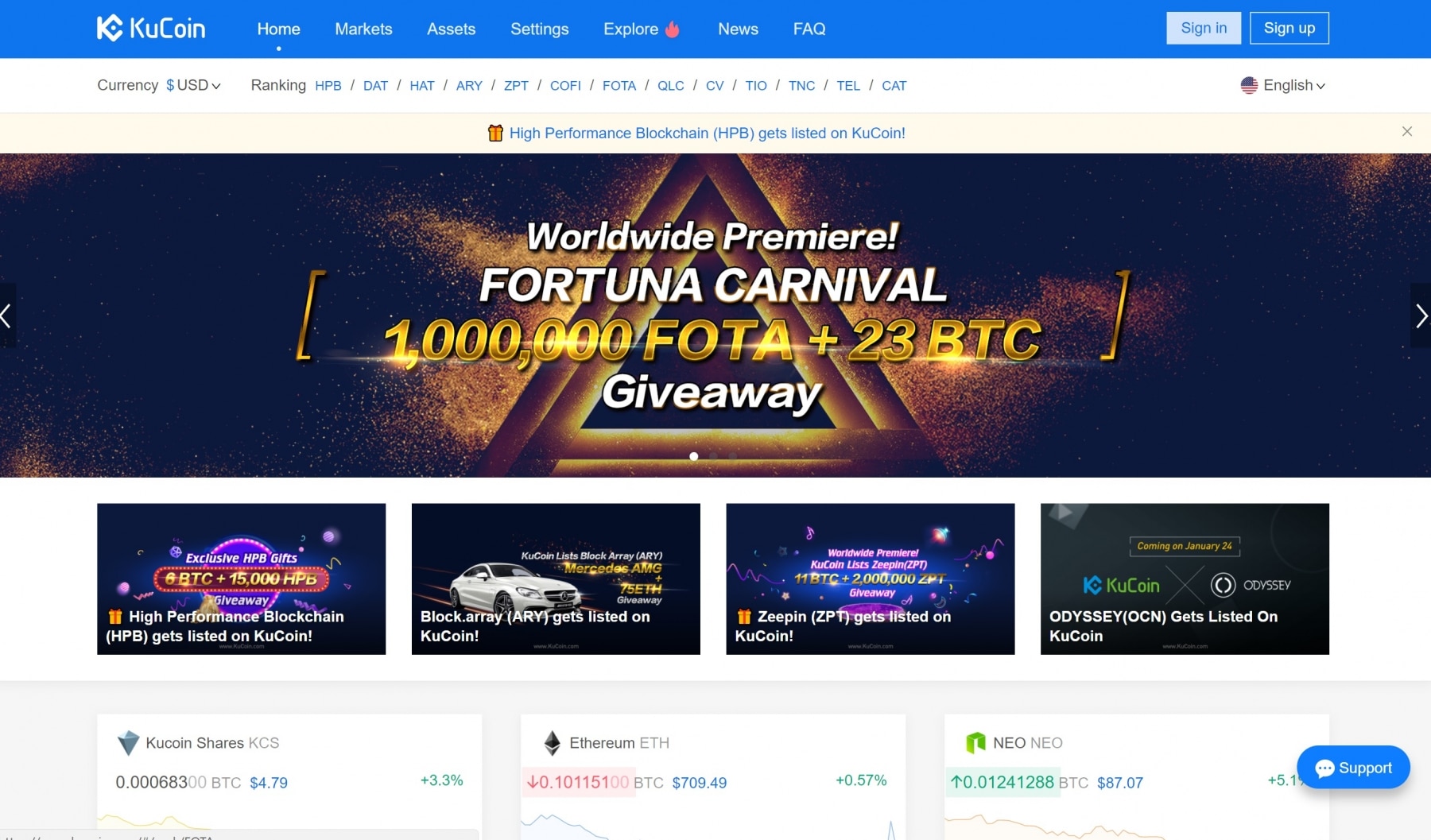 KuCoin
Exchanges: Bitcoin, Ethereum, Litecoin, Monero, ZCash, DigitalNote, Ardor, KCS
Straight out of Asia comes KuCoin, a relatively new exchange that's gaining a ton of momentum. In addition to low fees and access to crypto, the site also offers shares to its own company (KCS or KuCoin Shares), meaning their success can be your success. How's that for incentive?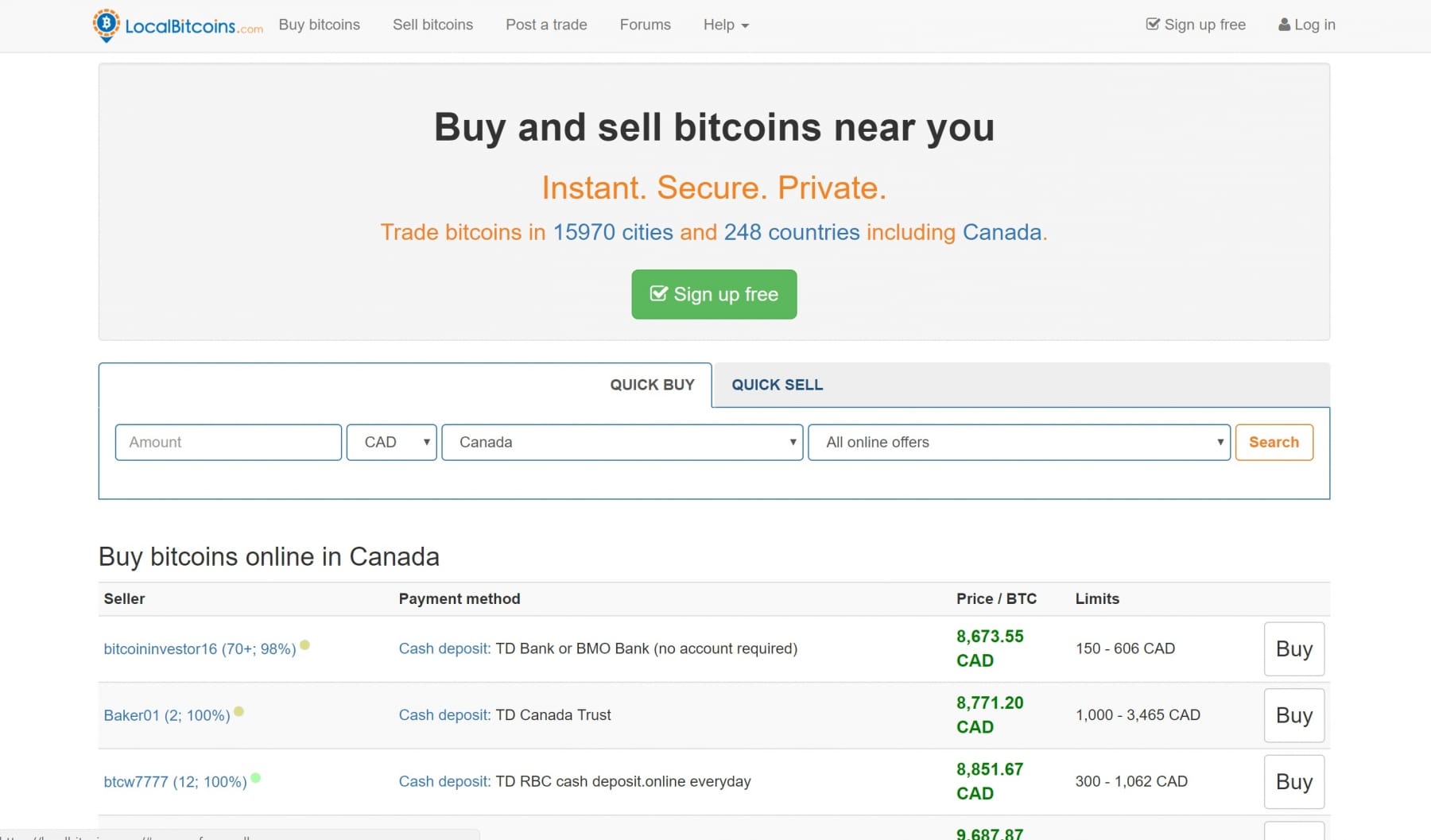 LocalBitcoins
Exchanges: Bitcoin
For those who want to stick with bitcoin and trade it as it was meant to be traded, look no further than LocalBitcoins. It's a true peer-to-peer exchange allowing you to buy and sell bitcoin directly to other users. The network is broad, the fees low and the trades fast. The site also includes its own built-in wallet and accepts a slew of payment methods for direct bitcoin purchases.
Disclaimer: The advice provided on this website is general advice only. It has been prepared without taking into account your objectives, financial situation or needs. Before acting on this advice you should consider the appropriateness of the advice, having regard to your own objectives, financial situation andneeds. If any products are detailed on this website, you should obtain a Product Disclosure Statement relating to the products and consider its contents before making any decisions. Where quoted, past performance is not indicative of future performance. The user must accept sole responsibility associated with the use of the material on this site, irrespective of the purpose for which such use or results are applied. The information on this website is no substitute for financial advice.
---
You'll also like:
---
Have you subscribed to Man of Many? You can also follow us on Facebook, Twitter, Instagram, and YouTube.