12 Best MMA Gyms in Melbourne
When it comes to MMA, Melbourne has plenty of gyms to offer. Check out the best MMA gyms in Melbourne to become the fittest, strongest and sharpest you. MMA training in Melbourne is popular amongst novices and professionals alike as it pushes your body and mind to the limits.
Mixed martial arts is a grappling technique that has evolved over centuries. Martial arts gyms in Melbourne use a range of technical training, endurance tests and strength exercises to ensure every student reaches their fitness or fighting goals. With a range of instructors teaching Muay Thai, Brazilian Jiu Jitsu, functional training or even yoga, there's a class for everyone who wants to start or improve their skills in MMA in Melbourne.
From the top UFC Gym in Melbourne CBD to the internationally renowned best gyms in Australia, here are the 12 best Martial arts gyms in Melbourne you should get your ass to asap.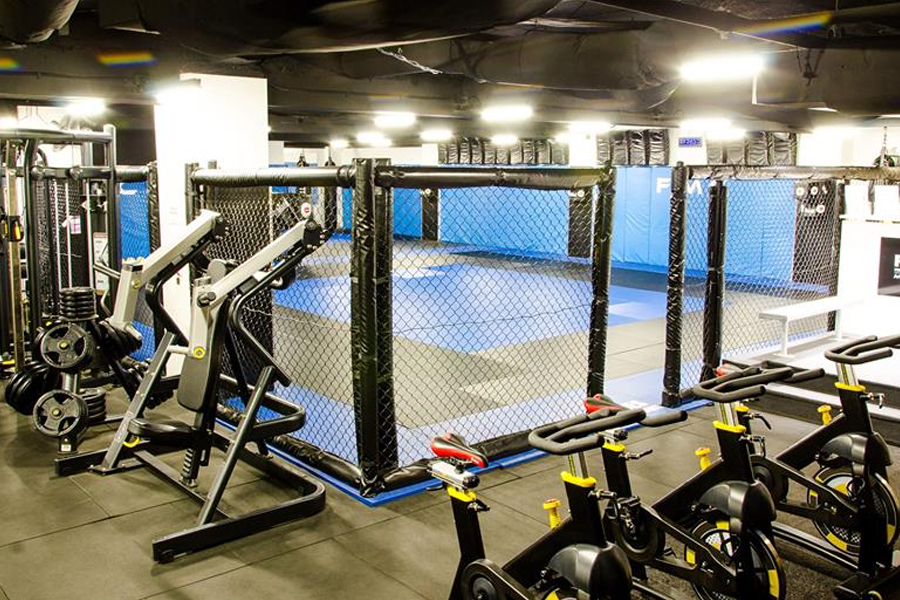 1. Fitness and Martial Arts Centre Melbourne
For the best MMA Gyms in Melbourne, you can't look past Fitness and Martial Arts Center. It's 24/7 gym is complemented by a full suite of classes from Krav Maga to martial circuit training and topped off with down-to-earth trainers who seriously know their stuff. There's a full range of memberships to suit every budget and style of training, so try your 7-day trial to see which one suits you.
Address: 446 Collins Street, Melbourne VIC 3000
Phone: (03) 9015 9502
Membership Cost: 7 day trial for $19.90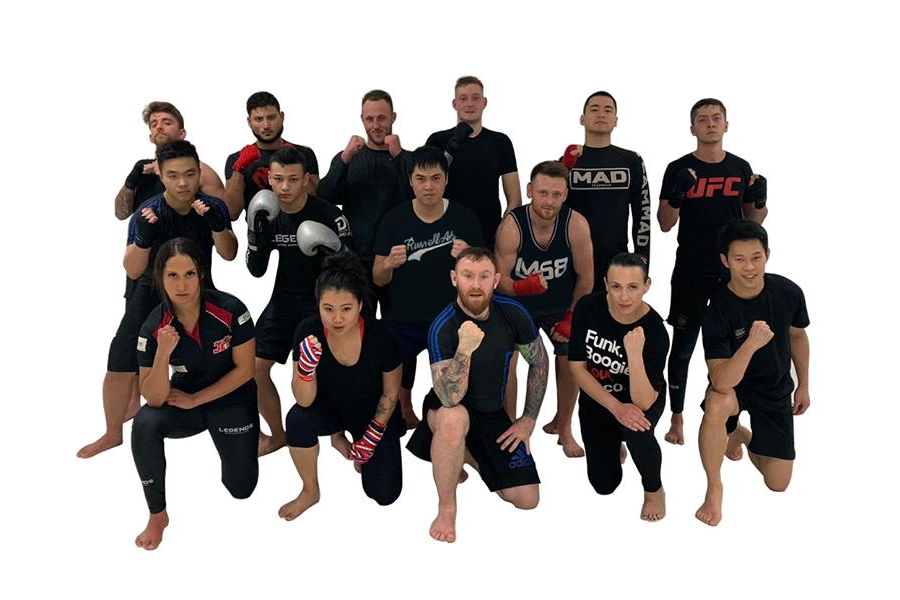 2. Legends MMA
Ever walked past a UFC Gym in Melbourne CBD and been transfixed by the elegant yet fierce tussle of limbs and wits? Once you see the coaches and members of Legends MMA, you won't be able to stop yourself from taking part. Learn how to perfect the double leg takedown or to pre-empt your opponent's overhand punch with ease thanks to the legend coaches.
---
Featured Video from Man of Many
---
Address: Level 1, 362 Little Collins Street, Melbourne VIC 3000
Membership Cost: 7 day pass for $19, $65/week Lightweight Membership, $59 per week Middle Weight Membership, $2,600 prepaid Heavyweight Membership, $300 prepaid 10 Class Pack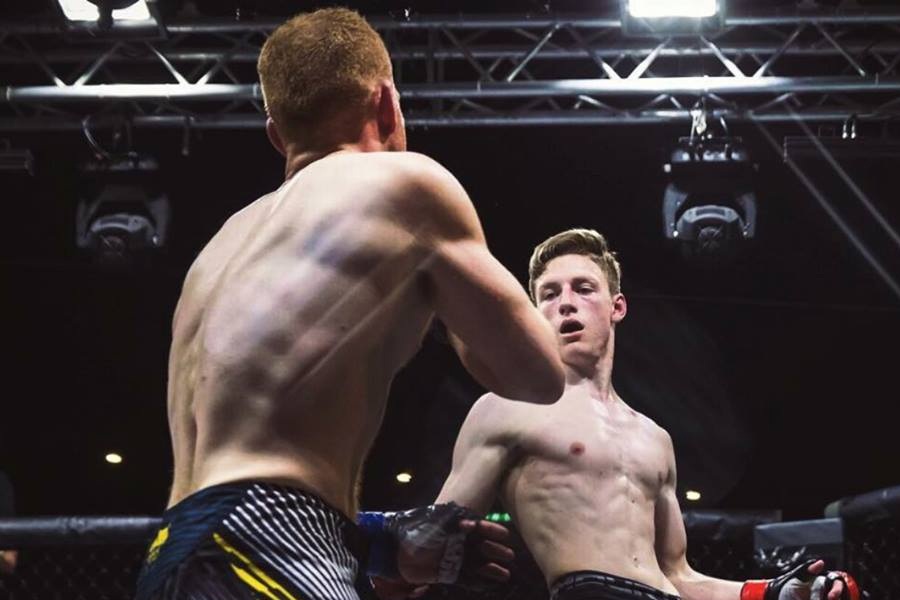 3. Extreme Mixed Martial Arts
Extreme MMA aims to improve the lives of their clients through martial arts training. Regardless of your skill level or your aspirations, their world-class coaches will train you to become the fittest, sharpest and most motivated version of yourself. Their huge space caters for everyone in the community and their top-notch equipment will help you learn new skills in a safe and friendly atmosphere.
Address: Ground Floor, 660 Warrigal Road, Malvern East VIC 3145
Phone: (03) 9568 4999
Membership Cost: 30 day free trial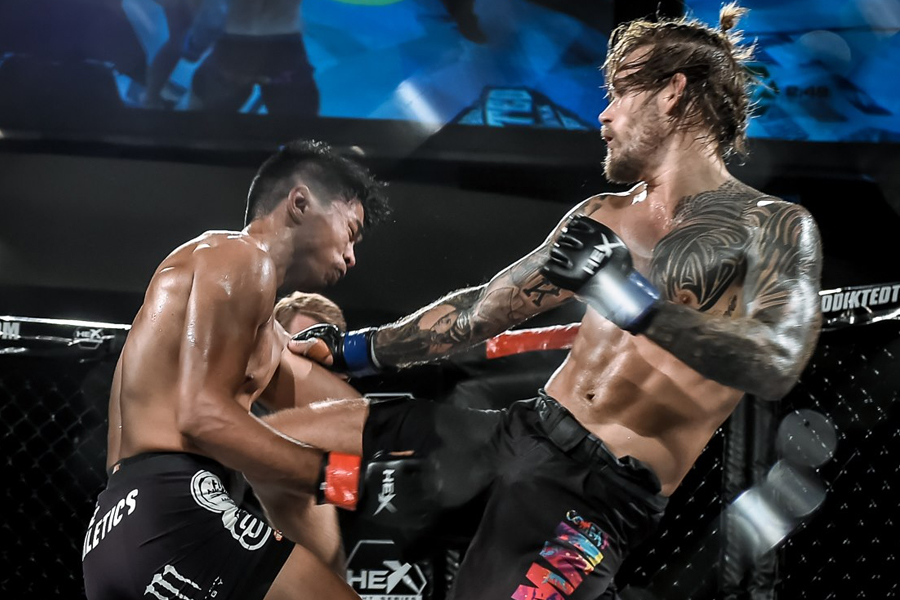 4. Absolute MMA
Whether you want to train MMA at a UFC gym in Melbourne CBD, Collingwood, St Kilda or even China or Thailand, Absolute MMA has you covered. From personal training sessions to group fitness and weights programs, the world-class trainers will ensure you receive the best combination of training to get you fighting fit. If competitions aren't your goal, try their self defence program, HIIT and conditioning or even their yoga for combat sports classes.
Locations:
The Basement, 136 Exhibition Street, Melbourne VIC 3000
134 Cromwell Street, Collingwood VIC 3066
Rear Level 2, 30 Inkerman St, St Kilda VIC 3182
Phone: (03) 9663-9122
Membership Cost: offers a free trial class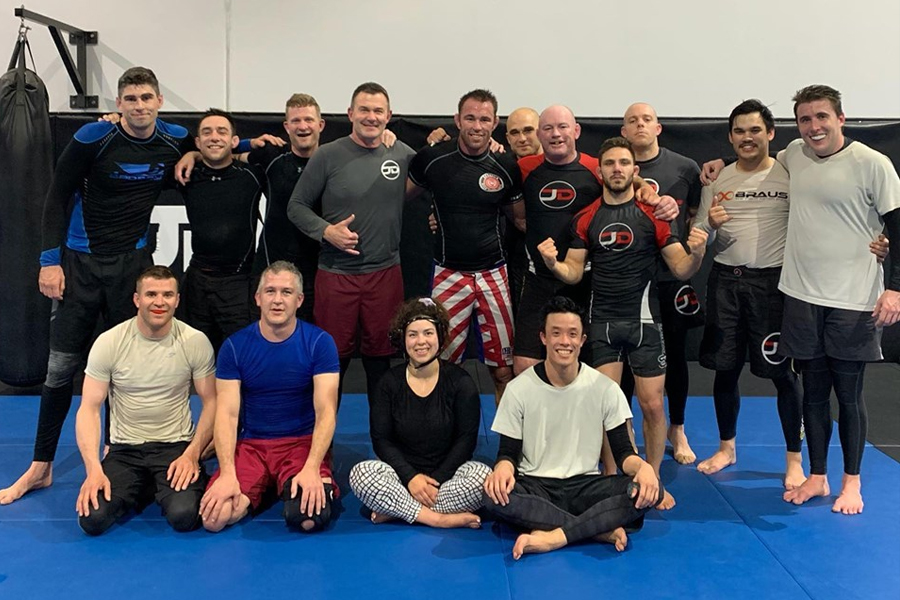 5. John Donehue Jiu Jitsu and MMA
Not only one of the best MMA Gyms in Australia, John Donehue Jiu Jitsu and MMA are proud to be Melbourne's friendliest fight gym. Don't let that fool you though – head coach John Donehue is a fierce fighter and trainer and has helped produce UFC Heavyweight Champion, Randy 'The Natural' Couture. UFC Hall of Famer, Frank Trigg, called him 'one of the best in the world…a legend in his own time.' John Donehue teaches some of the fiercest MMA Melbourne has to offer.
Address: 6/278 Ferntree Gully Road, Notting Hill VIC 3168
Phone: (03) 9544 5820
Membership Cost: offers a free trial class

6. Skamma
Skamma Gym uses martial arts techniques to help you become a fitter, leaner you. Combing ancient techniques with the latest scientific advancements, their knowledgable coaches know how to get you building muscle and endurance and burning fat. This martial arts gym Melbourne is one of the only in Narre Warren with a full selection of MMA classes taught by experienced gyms.
Address: 9 Vesper Drive, Narre Warren VIC 3805
Phone: +61 410 156 200
Hours: Mon & Wed 5pm-9pm, Tue & Thu 4:30pm-9pm, Fri 5pm-8pm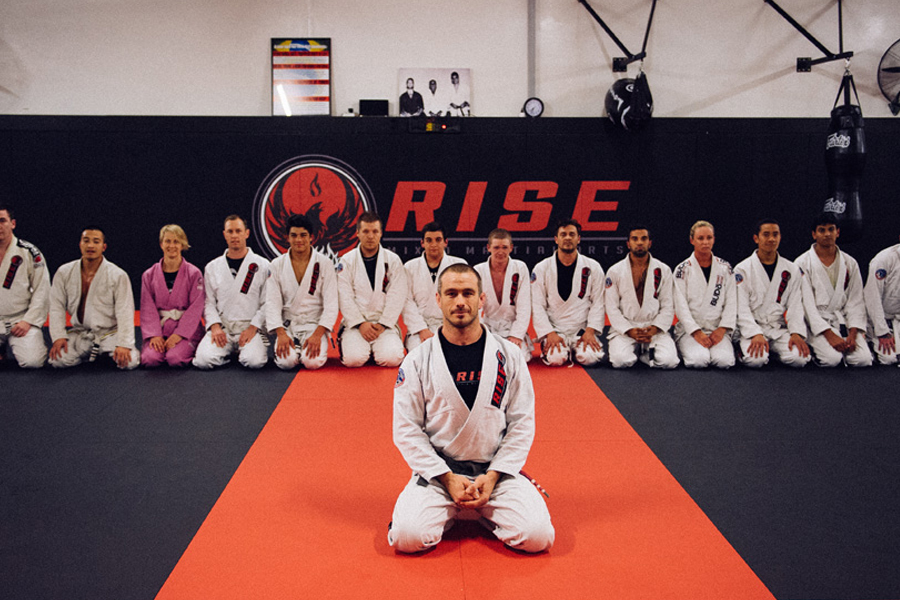 7. Rise MMA
What you learn at Rise MMA goes far beyond the fighting mats. They teach honesty, integrity, and the pursuit of self-improvement in every aspect of your life. This MMA gym helps everyone that comes through the doors find a path to a better life through martial arts. Don't worry you'll also learn how to expertly grapple, jab and block. Rise MMA teaches some of the most authentic MMA Melbourne has to offer.
Address: 6 Blackwood Drive, Altona North VIC 3025
Phone: (03) 9369 2662
Hours: Mon-Thu 4pm-9:30pm, Fri 5:30pm-7:30pm, Sat 8am-12pm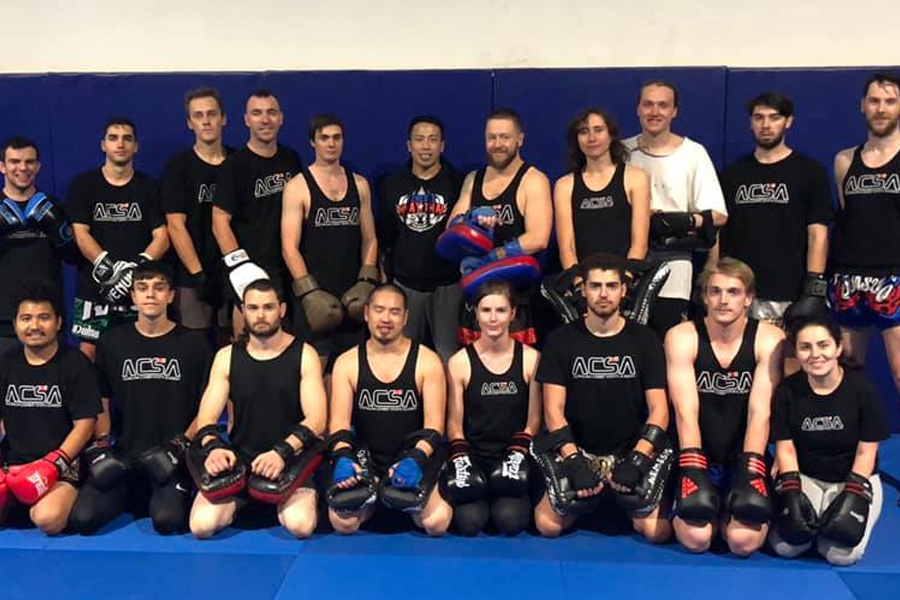 8. Australian Combat Sports Academy
One of the premier Martial arts gym in Melbourne, Australian Combat Sports Academy offers MMA, BJJ, Muay Thai, boxing, Krav Maga and teens and kids classes. Whether you want to lose the beer belly, learn the fundamentals of technique from professionals or combat your opponents, the friendly coaches at ACSA will make sure you get there.
Address: 325A Darebin Road, Thornbury VIC 3021
Phone: +61 1300 409 950
Membership Cost: 7 day trial for $47, Beginner Membership $43.50 per week, Intermediate Membership $48 per week, 12 Months $1,697 upfront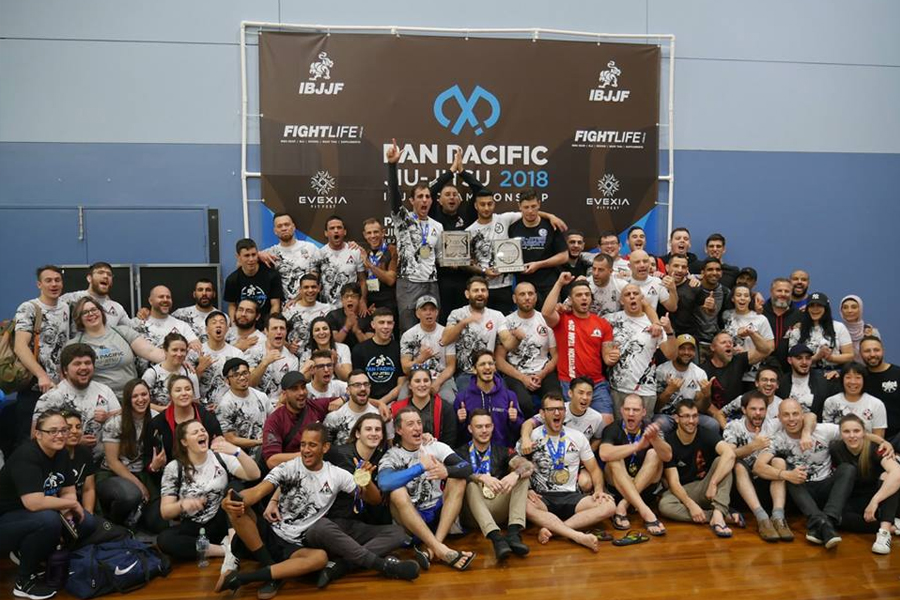 9. Renegade
For just $50 a week, you could learn the basics of BJJ, cross train in Thai boxing and build your confidence in MMA sparring. Renegade MMA has over 30 supervised classes cross 7 days and 6 black belt instructors. Complement this with 180 square meters of Olympic-quality mat-space and you've got one of the best MMA gyms in Melbourne that pumps out the very best athletes and casual competitors. Renegade teaches some of the most effective MMA Melbourne has to offer.
Address: 3/60 Stubbs Street, Kensington VIC 3031
Phone: (03) 9372 1011
Membership Cost: offers a first free class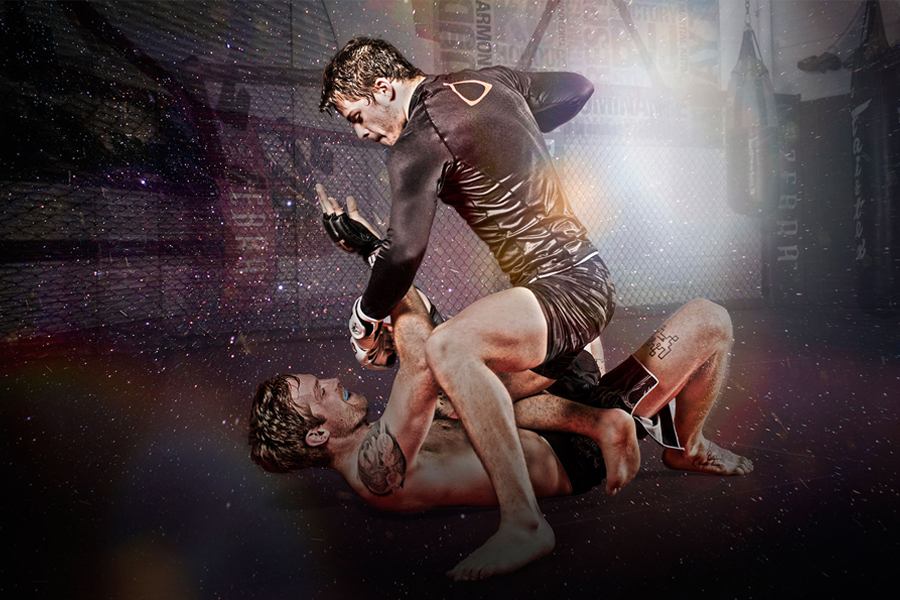 10. Dominance
With three locations in Richmond, Thomastown and Bentleigh, you've got no excuse to miss out on your MMA training Melbourne. Dominance Mixed Martial Arts guides people towards four key principles – positivity, integrity, unity and purpose. While reaching these, you will also learn self defence skills, meet new people and become fit and strong. Dominance might be the best MMA gym Melbourne has to offer.
Address: 555 Victoria Street, Abbotsford VIC 3067
Phone: (03) 9429 5978
Membership Cost: Unlimited Membership $59 per week, Muay Thai or BJJ Membership $49 per week, Kids & Teens Membership $39 per week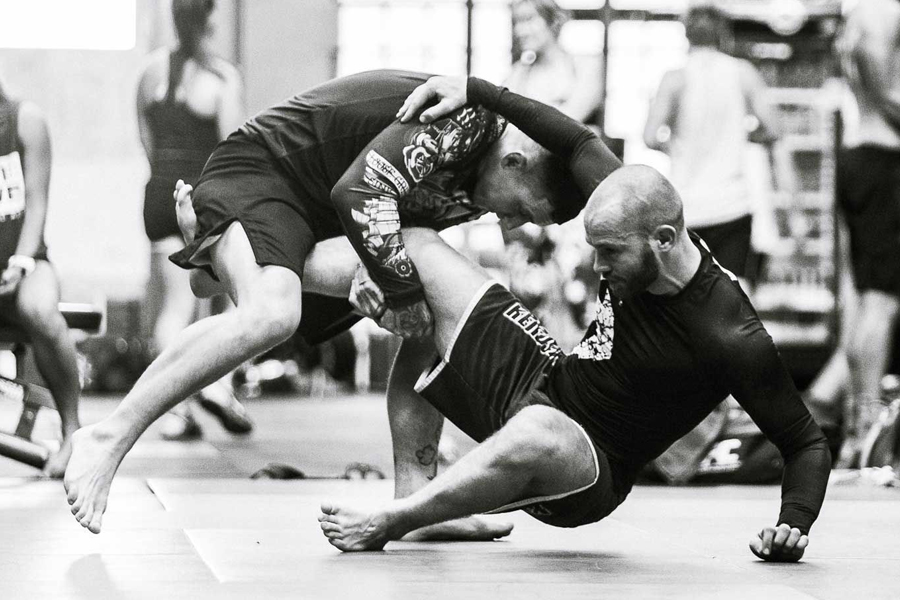 11. Elev8MMA
At Elev8 MMA, fitness is more than a hobby, it's a lifestyle. They offer a whole range of membership deals – and the more you go, the more you save. This martial arts gym Melbourne offers classes for all skill levels for kids, women and men in boxing, BJJ, muay thai, wrestling and even yoga. There's a specialist trainer for each of these disciplines so you'll know you'll be getting the very best advice and teaching methods.
Address: 25 Kolora Road, Heidelberg West VIC 3081
Phone: 03 9455 1530, 0433 217 381
Membership Cost: free trial class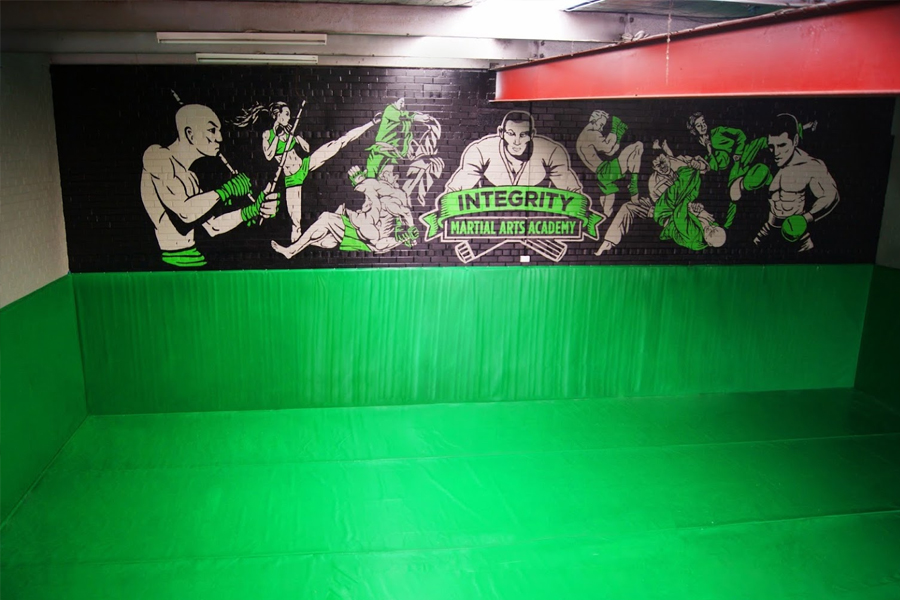 12. Integrity
More than just a gym, Integrity Martial Arts Academy teaches all the MMA classes you could want, as well as general awesomeness. Whether your goals are to submit someone twice your size, become a UFC Hall of Famer or burn the maximum number of calories in your lunch break, this academy for MMA will ensure you reach your goals. Integrity might be one of the best MMA gyms Melbourne has to offer.
Address: 2/30 Bridge Street, Eltham VIC 3095
Phone: (03) 9431 1167
Membership Cost: offers a free trial pass, Unlimmited – $42 per week, Base 6 – $24 per week

---
Featured Video from Man of Many