Bruiser Conversions Honcho Sidestep Prowls the Wastelands with Confidence
With a name like Bruiser, you know the cars they make are going to be monsters, and the new Bruiser Conversions Honcho Sidestep definitely lives up to the name. Bruiser Conversions start out with the Jeep Wrangler platform and then take everything to the next level.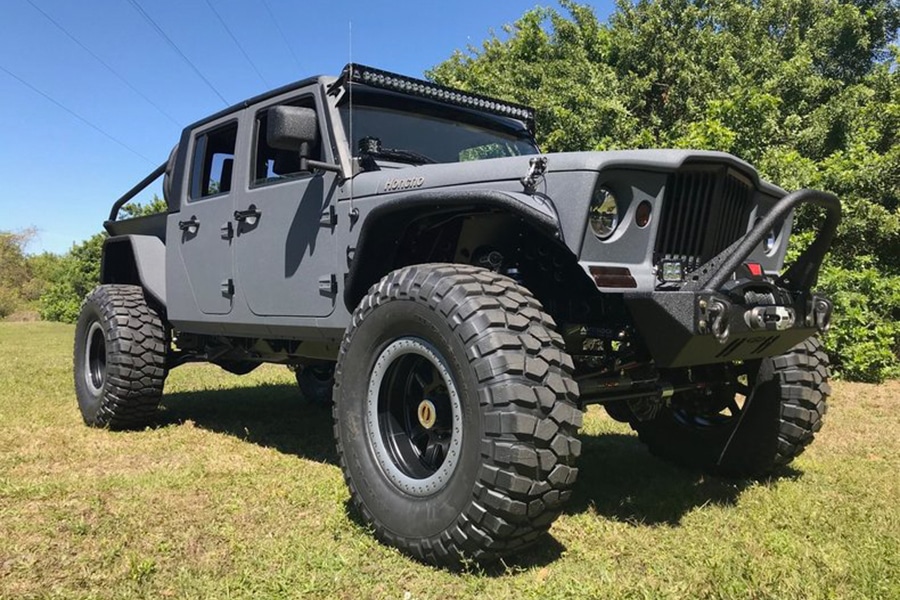 The Honcho takes over where the JK Crew left off. When you provide Bruiser with a four door JKU Wrangler, you'll get a removable hard top, and extension of the JKU frame (bumping it out to 139 inches on the wheel base), fuel and electrical system extension, your choice of a fleet side or step side bed, and color matched pain. The front clip for the Honcho is a Chris Durham Motorsports Gladiator. The custom truck bed features an integrated roll bar with a removable hard top that uses factory freedom panels. The rear seats fold down and feature interior storage behind them.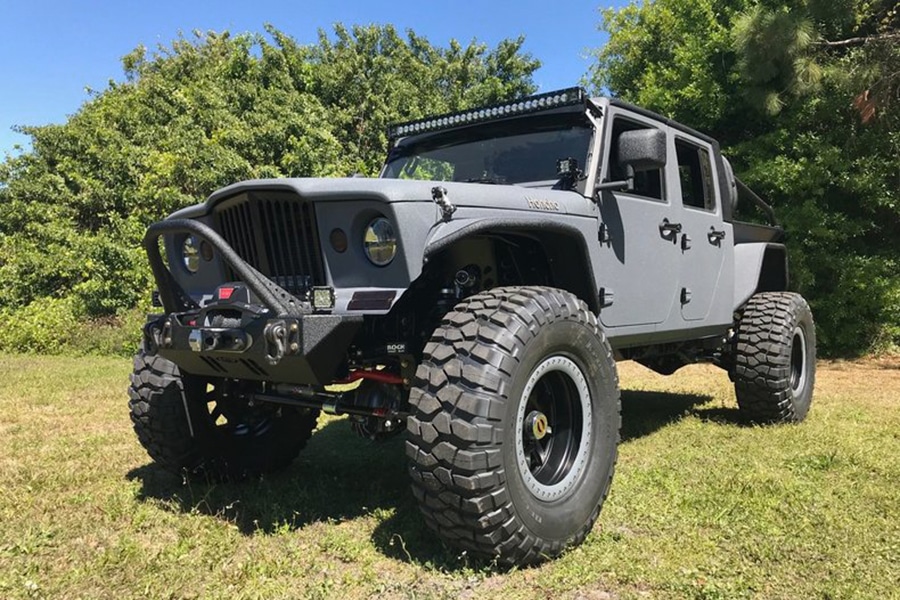 But it's what's under the hood that probably has you most curious. Be prepared to have your curiosity satisfied. The Honcho features your choice of a GM Performance LS3 or a Cummins R2.8 Turbo diesel.
If you're not sufficiently tempted, then know that the Bruiser team offers a long list of additional options (at an added cost for each).
Have you subscribed to Man of Many? You can also follow us on Facebook, Twitter, Instagram, and YouTube.