How to Play Two-Up: Australia's Iconic Anzac Day Tradition
The time has come again for Australians and New Zealanders to bond together to commemorate the heroics of those who came before us. April 25 marks Anzac Day, a culturally significant date that brings the country to a standstill. On this day, we thank the brave men and women who paid the ultimate sacrifice for our freedoms.
Two-up is a traditional Australian game, most notably played in pubs and clubs on Anzac Day each year. In fact, two-up is illegal on all other days of the year as it relates to unregulated gambling. The game features two pennies, a kip and a designated 'spinner', with gamblers betting on the end result.
RELATED: These are the best places to play two-up in Sydney, check them out.
How to Play Two-Up
Two-up is one of the easiest gambling contests you can take part in, hence why it was so popular in the trenches. All you need to play two-up is;
A kip (paddle)
Two pennies
Once you've got the essentials down, it's time to get playing, but be quick, you've only got one day to legally do it. Here is how you play two-up.
All players stand in a circle known as the 'ring'.
They will bet on whether the coins will fall on both heads, both tails or one head and one tail. This is known as odds.
Using a specially designed paddle, known as a kip, a designated 'spinner' tosses two (or three) coins into the air.
Two heads mean the spinner wins, and two tails mean the spinner loses their bet and the right to spin. The odds mean the spinner throws again.
The rules stipulate both coins must fly three metres into the air, not touch the roof and must fall within the ring.
The other members around the ring place side bets against each other on whether the spinner will win or lose and the results of the next throw.
Now you know how to play the ANZAC day tradition, let's check out some more of the history behind it.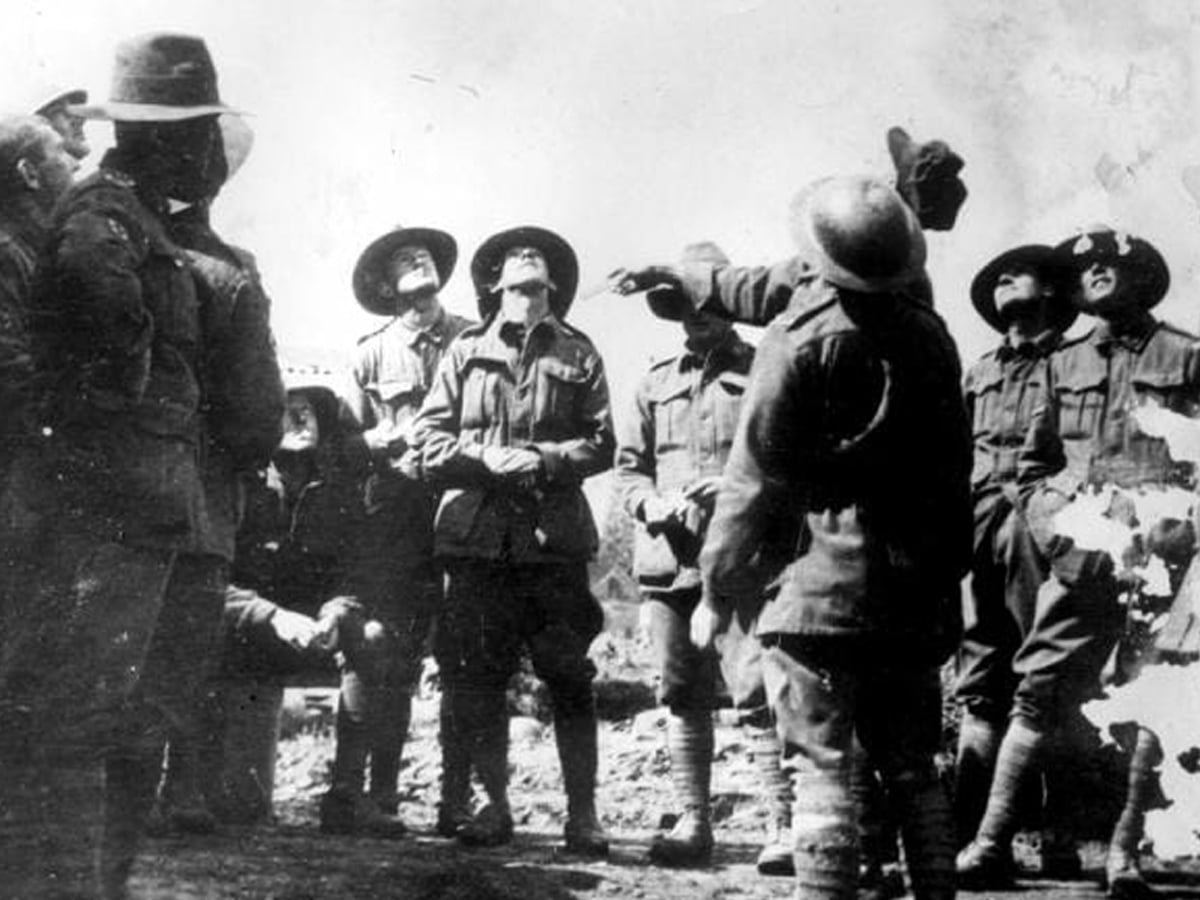 The History of Two-Up
The origins of two-up evolved from pitch and toss, a gambling game that involved tossing a solitary coin in the air and betting on the outcome. From here, a second coin was added and the iconic game was born.
Two-up first became popular in 18th-century England, particularly among poor English and Irish citizens. When the gold rush hit Australia in the 1800s, settlers from all parts of the globe arrived, hoping to make their fortune in the fields. They brought with them fashion, culture, food and unsurprisingly, two-up. By the 1850s, the game was a popular pastime on the goldfields of Kalgoorlie and Broken Hill.
---
Featured Video from Man of Many
---
Two-up continued its run of success throughout the early 1900s as well. In World War I, Australian soldiers played the game in trenches and on troopships, thus leading to a strong association with Anzac Day.
Why You're Only Allowed To Play Two-Up on Anzac Day
Two-up, while an Anzac Day tradition is illegal on all other dates. This is because the game is a form of unregulated gambling, which is an act that must adhere to the government's strict regulations and standards. The game has been illegal for quite some time. In fact, in the 1800s, a designated watchdog, known as a 'cockatoo' was implemented for most games, ensuring that players were protected from the long arm of the law.
Despite the strict laws against unregulated gambling, the New South Wales government sought to give two-up the cultural recognition it deserved. In 1989, the government passed the Gaming and Betting Amendment Act, which declared that playing two-up on Anzac Day was not illegal in the state. Additionally, two-up games can legally be conducted in NSW on Victory in the Pacific Day (August 15) and Remembrance Day but only after 12pm. Victoria followed suit in 1991.
The law requires that the game must be played on a not-for-profit basis. If the game is held at a club, there should be no entry fee and all proceeds must be donated to charity. The only place in Australia where two-up is legal year-round is Broken Hill, which has secured a special licence from the NSW government.
Best Two-Up Paddles
In order to get the game going the way it was meant to be played, you are going to need a two-up paddle, also known as a kip. These aren't exactly easy to find in stores, based on how irregularly the game is legally played, but no true Anzac Day tribute is complete without one.
Here is a list of the best two-up paddles for Anzac Day.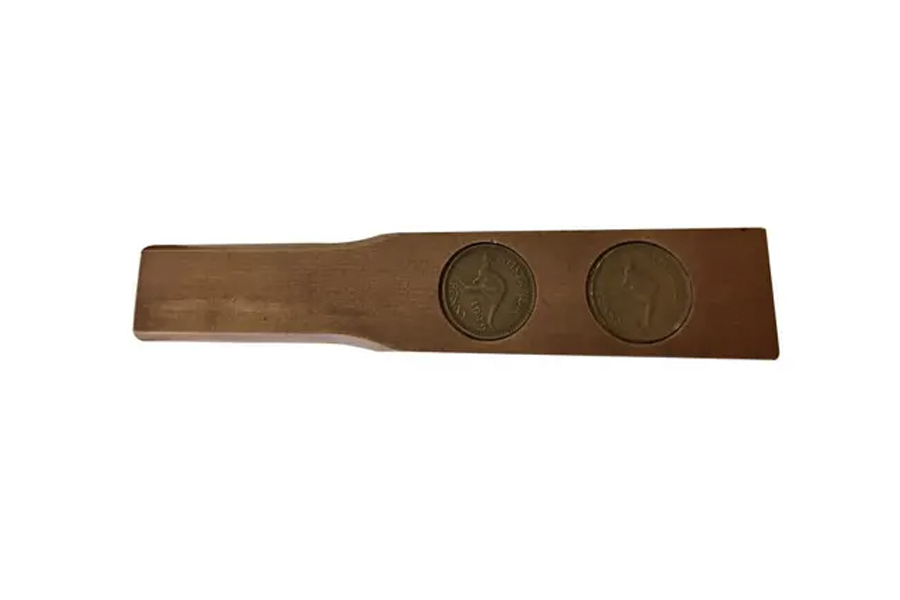 1. Kogan Anzac Day Two-Up Paddle
Price: $20

Dutch Football Fan Goes Viral After Carrying 48 Beers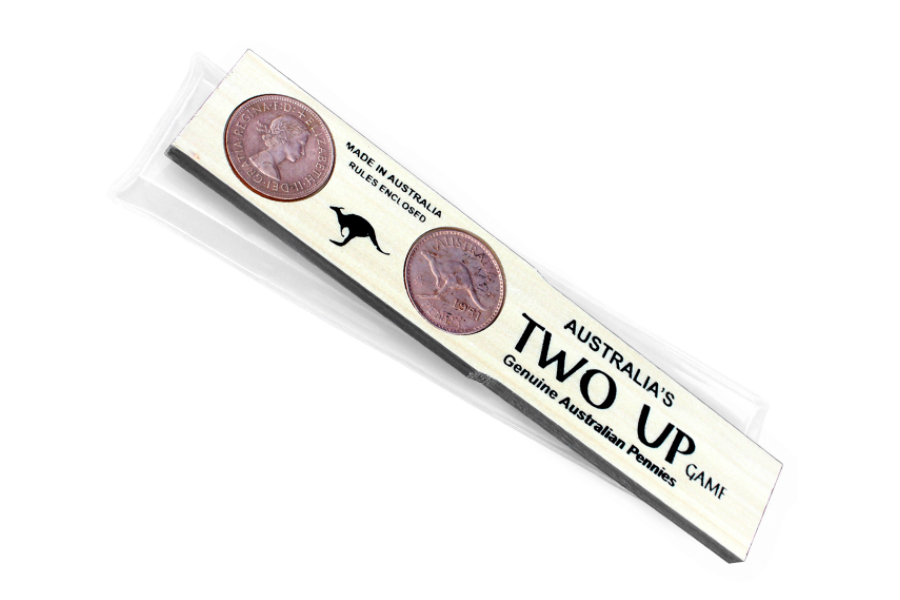 2. Catch Two-Up Set Australia Copper
Price: $19.95

3. Australian Mint Two-Up Set
Price: $12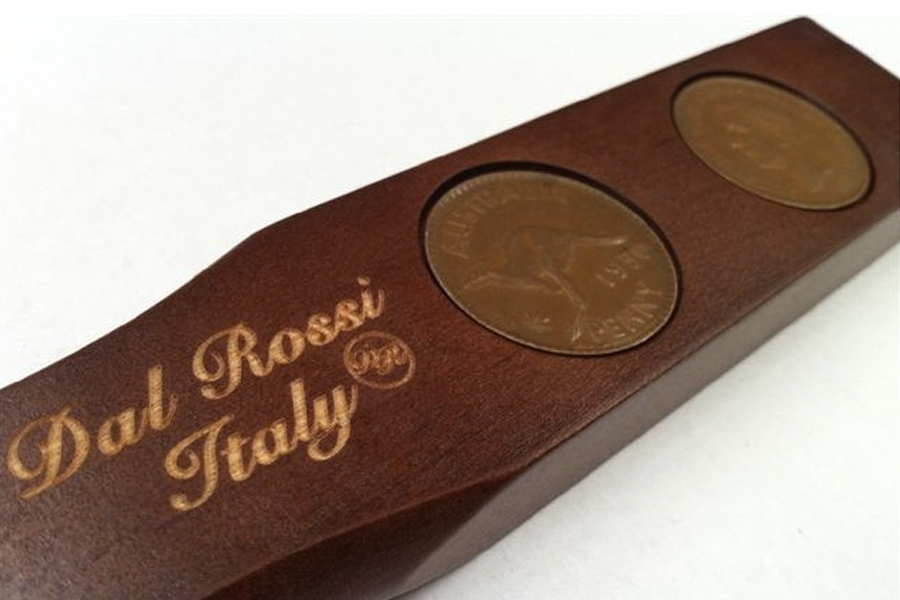 4. Two Up Game By Dal Rossi Italy
Price: $19.95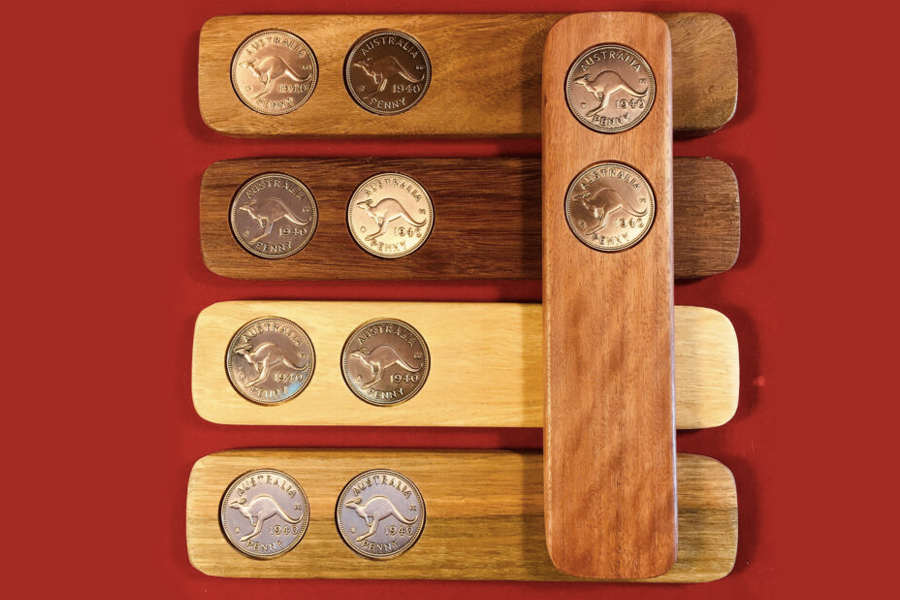 5. Anzac Day Two-Up Set with Birth Date Pennies
Price: $12
Still have questions? We've got you covered.
Two-Up FAQs
Why is two-up illegal?
Two-up is illegal because it is an unregulated form of gambling. There is an exception made for Anzac Day.
Where can you play two-up?
Legal two-up was once available as a table game at the Hobart casino, but is now only offered at Crown Perth and Crown Melbourne.
How many coins are used in two-ip?
Generally, the spinner uses two coins for a traditional game of two-up, however, it has been known to be played with three.
You'll also like:
Best Australian Chocolate Brands
Spots For The Best Yum Cha in Sydney
Best Steak Restaurants in Sydney
---
Featured Video from Man of Many