Tequila Sunrise: Recipe, Ingredients, History
Cinco de Mayo is nearly upon us and you probably have margaritas on the mind, but what about a similarly simple—but no less rewarding—cocktail alternative? It goes by the name of Tequila Sunrise and uses the same base spirit along with orange juice and grenadine. Like the margarita, this classic cocktail can send you down the wrong path if you use cheap ingredients and don't master the recipe, resulting in the kind of hangover that will make you swear off hard liquor for good. But make one to perfection and drink it in moderation and you'll find that the Tequila Sunrise can be quite refreshing and delicious in its own right.
Are you ready to give this cocktail a fair shot? As you'll soon discover, learning how to make a Tequila Sunrise is essentially effortless. That said, minor variables can go a long way and so too can the quality of ingredients. Here's everything you need to know about the iconic Tequila Sunrise, including its history, ingredients, and recipe. And by the way: Happy Cinco de Mayo!
You'll also like:
How to Make the Perfect Margarita Cocktail
The Perfect Old Fashioned for International Whisky Day
17 Best Tequilas for a Fun-Filled Fiesta
What is a Tequila Sunrise?
Consisting of tequila, orange juice, and grenadine, the Tequila Sunrise is best served unmixed so as to create a sunrise effect. Orange colour dominates whilst the grenadine lends the drink a bottom red layer. Garnishes like cherry or orange slice dial up the visual detail but make no mistake, this tasty beverage is as simple as it sounds. On the other hand, there's always room for variation and—perhaps not coincidentally—error.
An ideal summer sipper, the Tequila Sunrise has something of a vague history (as per Liquor.com). Amongst older folks, the very words conjure either a popular Eagles song or a late 1980s crime drama starring Mel Gibson and Michelle Pfeiffer or both of these cultural relics at once. Maybe that's why a number of people think the cocktail itself dates back to the 1970s and 1980s. Others trace its origins to post-revolution Mexico and the Hotel Agua Caliente, in particular, which drew lots of American tourism during Prohibition.
In 1939, famous culinary writer Charles Baker offered a Tequila Sunrise-like recipe for a cocktail called the Armillita Chico. Named after the Mexican bullfighter for whom it was created, the drink featured tequila, lime juice, orange flower water, and two dashes of grenadine for colour. Jump ahead to the 1947 book "The Roving Bartender" and author Bill Kelly mentions the Tequila Sunrise by name, describing it as a local Tijuana favourite.
Bill Kelly might have gotten the name right, but his Tequila Sunrise recipe wasn't an exact match to the one you'd find today. Specifically, it called for sugar, lemon juice, tequila, and seltzer. As if that wasn't enough, he directed one to "stir and pour a 1/2 ounce of crème de cassis over all, allowing its own weight to carry it down."
---
Featured Video from Man of Many
---
Predecessors notwithstanding, the Tequila Sunrise as we know it today was reportedly "invented" in the early 1970s by bartenders Bobby Lozoff and Billy Rice at the Trident in Sausalito, California. Rock star Mick Jagger tried one in 1972 and The Rolling Stones soon began ordering it at bars across America, hence their unofficially dubbed "cocaine and Tequila Sunrise tour." By the very next year, Jose Cuervo was including a Tequila Sunrise recipe on the back of their bottles and the Eagles were singing about another "tequila sunrise" in a song of the same name.
Between its appearances in pop culture, signature aesthetic, and refreshing taste, the Tequila Sunrise remains familiar though not necessarily popular amongst modern drinkers. Whilst the cocktail is not exactly a stalwart, any self-respecting bartender should know how to make one. But are they making it correctly? Let's find out.
Main alcohol: Blanco tequila
Served: On ice
Standard garnish: Orange slice and cherry
Drinkware: Highball glass
How to Make a Tequila Sunrise
Walk into three different bars, order the same exact cocktail, and you may very well end up with three different experiences. The Tequila Sunrise is no exception to this rule, even if it employs a simple recipe. Some bartenders might add a splash of seltzer water. Others will eschew a garnish or maybe mix everything together before serving, thereby compromising the layered effect. You get the idea.
To avoid headaches and hangovers, stick with a silver (i.e. Blanco) tequila of decent or high quality. Along similar lines, try to use fresh-squeezed orange juice or something close to it. And as always: drink in moderation, even on Cinco de Mayo. For our Tequila Sunrise recipe, we've turned to the best of the best, sourcing the official process via the International Bartenders Association. Here's how to make a Tequila Sunrise:
Tequila Sunrise Ingredients
45ml silver tequila
90 ml fresh orange juice
15 ml Grenadine Syrup
orange slice and cherry garnish
Tequila Sunrise Recipe
Pour the tequila and orange juice over ice into a highball glass. Carefully add the grenadine so that it drizzles down the side of the glass and settles on the bottom, creating a layered "sunrise" effect. Garnish with an orange slice and maraschino cherry and serve unmixed, allowing the customer or guest to mix it for themselves. Sip and enjoy.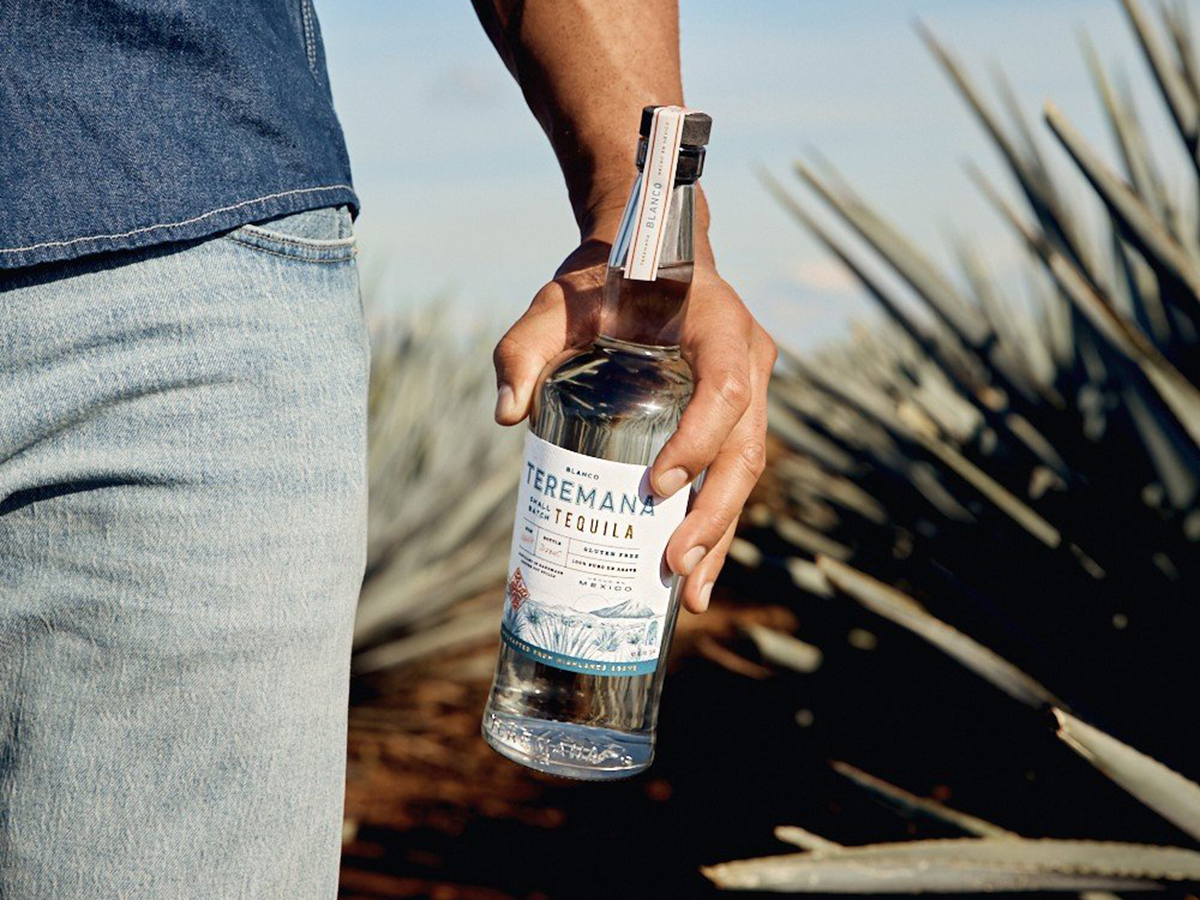 What's the Best Tequila to Use for a Tequila Sunrise?
A Tequila Sunrise calls for silver tequila and you should make it one of a certain calibre, but that doesn't mean it's time to whip out the bottle of Clase Azul Plata. What's important is that you avoid well spirits or anything too cheap so as to maximise the quality of your cocktail and minimise your impending hangover. You can find plenty of great examples on our recent list of the 17 Best Tequilas for a Fun-Filled Fiesta, which was put together with this very sort of thing in mind.
Here's to drinking a classic Tequila Sunrise on Cinco de Mayo. And if your bartender isn't doing it right, now you can make one for yourself. Cheers to that!
You'll also like:
How to Make the Perfect Margarita Cocktail
The Perfect Old Fashioned for International Whisky Day
17 Best Tequilas for a Fun-Filled Fiesta
General FAQ
What goes into a tequila sunrise?
A standard tequila sunrise consists of silver tequila, orange juice, and grenadine, and should be served unmixed so as to create a layered effect.
Where did the tequila sunrise originate?
The tequila sunrise has a long history but its current variation dates back to the early 1970s, when bartenders Bobby Lozoff and Billy Rice created it for the Trident bar in Sausalito, California.
---
Featured Video from Man of Many