Adelaide is Australia's hottest location for whiskey lovers right now! Not only is the city of churches one of our most underrated capitals, it boasts an enviable density of nightspots just waiting to be discovered, each offering a unique setting within which to savour your favourite whiskey. Particularly if that whiskey happens to be Buffalo Trace, because the masters of Kentucky straight bourbon have something special underway, and it all starts with Buffalo Trace's storied history of experimental recipes and barrel treatments.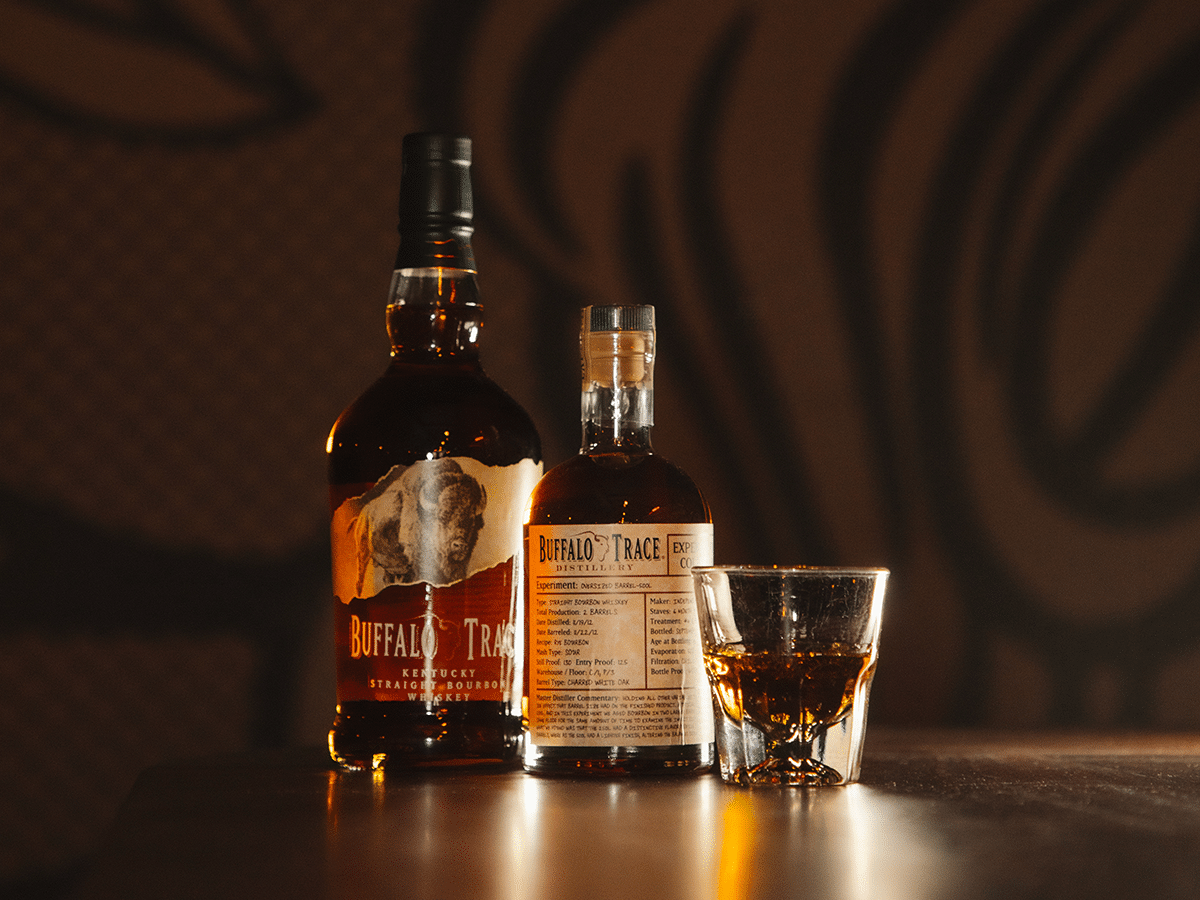 So, what's the story? Well, Buffalo Trace has long conducted experiments in whiskey, but none of these rarities have ever made their way to Australia. Until now. However, they can't be picked up from your local retailer, nor can they be sold at every bar across the nation.
Only those who've already purchased a Buffalo Trace Experimental Collection Passport (sorry, folks, they're already sold out) can access four of these experimental whiskeys, each served at one of four special venues located in the heart of Adelaide and outlined below. Alongside every one of these rare whiskeys, passport holders can also enjoy a serving of one of Buffalo Trace's core quartet of expressions, perfectly paired with their experimental whiskey. Plus, one Buffalo Trace Old Fashioned, which can be redeemed at any of the four bars.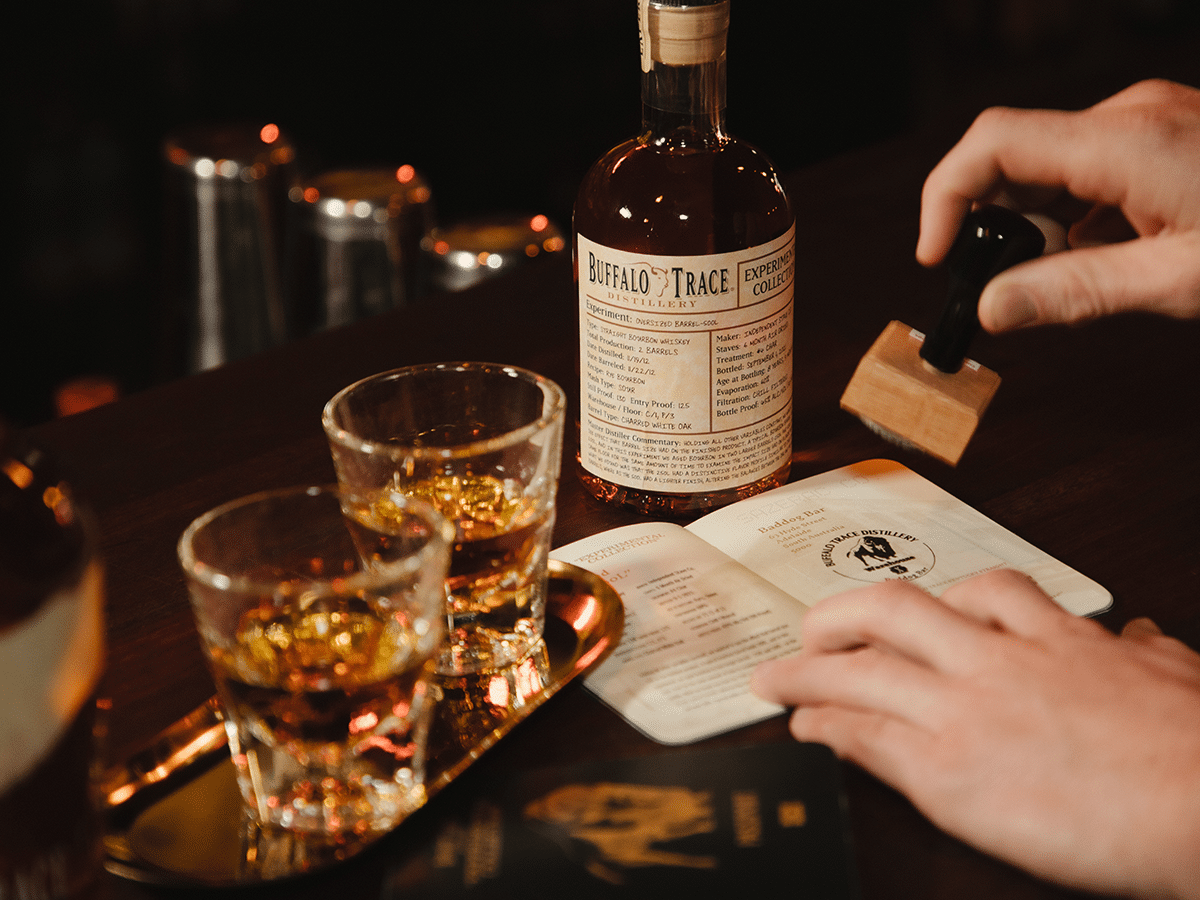 In addition to granting access to these uber-rare whiskeys, each passport features a guide to the participating venues, information about each experimental release, detailed tasting notes and expertly curated pairing recommendations for Buffalo Trace's flagship whiskeys: Buffalo Trace Bourbon, Eagle Rare 10-Year-Old Bourbon, Sazerac 6 Year Old Rye, and Weller Special Reserve Wheated Bourbon.
Only 100 Buffalo Trace Experimental Collection Passports were made and as we mentioned, they're already long gone. Those who were lucky enough to secure one can now simply present their passport at each of the four Adelaide venues and the bar staff will use the venue's custom ink stamp to mark it before serving up the delicious one-of-a-kind whiskey.
So, let's take a closer look at these four venues and discover precisely which limited-release whiskey each will be offering for those with the good fortune to nab themselves a passport.
La Louisiane
Limited Release Whiskey: "Organic Six Grain Whiskey"
This restaurant and bar is a recent addition to the Adelaide scene and a welcome one it is too, serving up spades of atmosphere via a heady blend of French cuisine, live jazz, and world-class beverages. Located on Adelaide's King William Street, visitors step down into a low-lit basement with walls adorned by charming murals that look like they've been lifted directly from Cézanne's sketchbook. At the bar, guests discover a menu based on French classical brasserie dishes such as beef tartare, pâté en croûte, snails, steak frites, and creme brûlée, while bourbon (and other beverages) also await exploration.
For a limited time, Buffalo Trace's experimental "Organic Six Grain Whiskey" has been added to La Louisiane's offering for passport holders only. Crafted using a distinct mash bill of six organic-certified grains (corn, buckwheat, brown rice, sorghum, wheat, and rice), it was aged in eight new charred white oak barrels, rested in Buffalo Trace's Warehouse H for seven years and one month, before it was finally chill-filtered and bottled at 90 proof.
To complete the La Louisiane x Buffalo Trace experience, the "Organic Six Grain Whiskey" is being paired with W.L. Weller Special Reserve Kentucky Straight Bourbon, which boasts a sweet nose of caramel; notes of honey, butterscotch, and a soft woodiness on the palate; and a smooth finish with a sweet honeysuckle flair.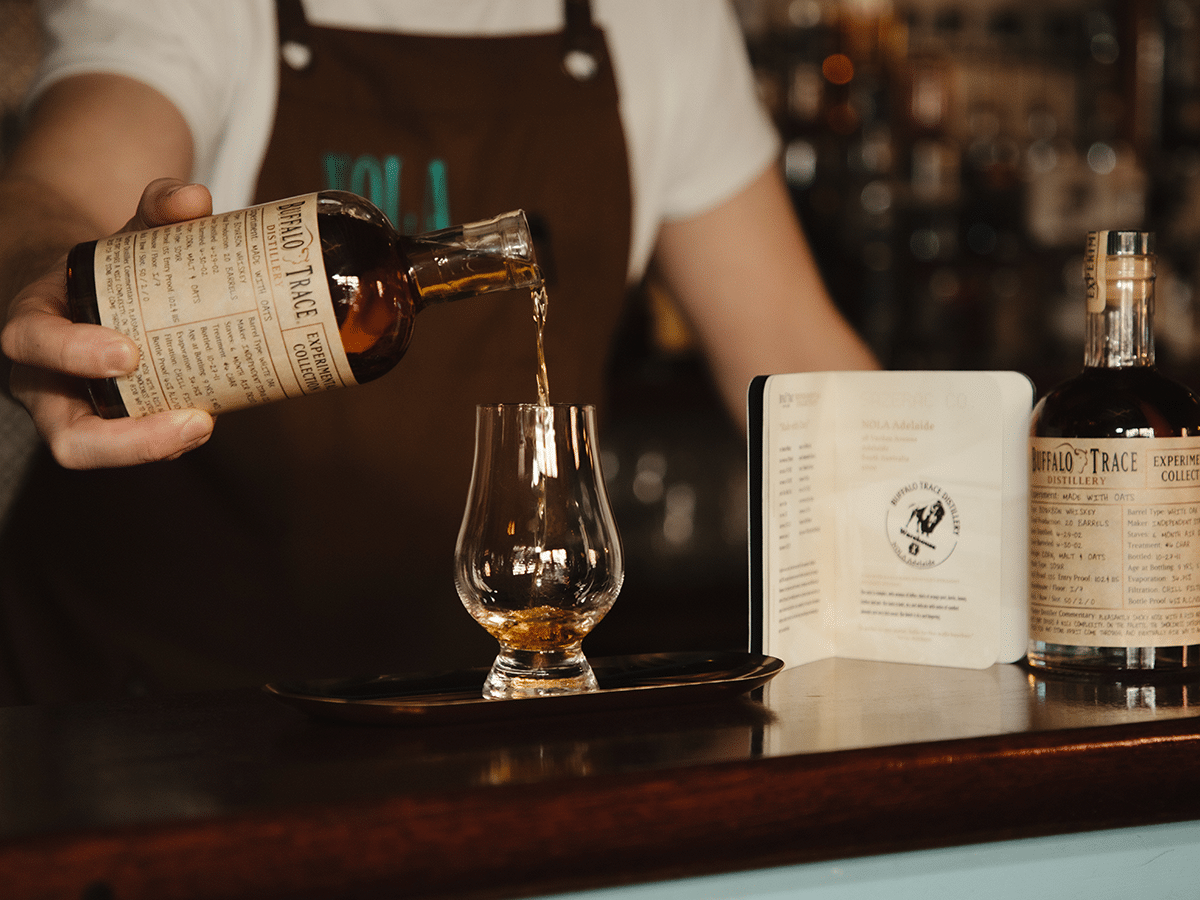 NOLA Adelaide
Limited Release Whiskey: "Made with Oats"
This New Orleans-inspired bar and eatery pairs its impressive whiskey offering with a range of irresistible creole and cajun soul cuisine that'll make you want to find a comfortable corner and spend the night. Famed for its iconic turquoise arches, this warm and inviting destination has become a staple for those in the know, while its admirable dedication to minimising its environmental impact and supporting locals by sourcing from independent and small producers have helped to make it a beloved Adelaide institution.
Joining NOLA's broad offering of over 200 whiskeys (and whiskies) for a limited time is Buffalo Trace's "Made with Oats", a delicious bourbon made using corn, malt, and oats. Distilled in April 2002, it was aged in 20 new charred white oak barrels and then rested in Warehouse I for nine years and five months. Finally, "Made with Oats" was chill-filtered and bottled at 90 proof, resulting in a bourbon with a smoky nose, dried fig and stone fruit on the palate, giving way to an earthy finish.
Passport holders will find "Made with Oats" paired with Eagle Rare Kentucky Straight Bourbon Whiskey, serving up a complex nose with aromas of toffee, orange peel, herbs, honey, leather, and oak; a bold, dry, and delicate palate, with notes of candied almonds and rich cocoa; followed by a dry and lingering finish.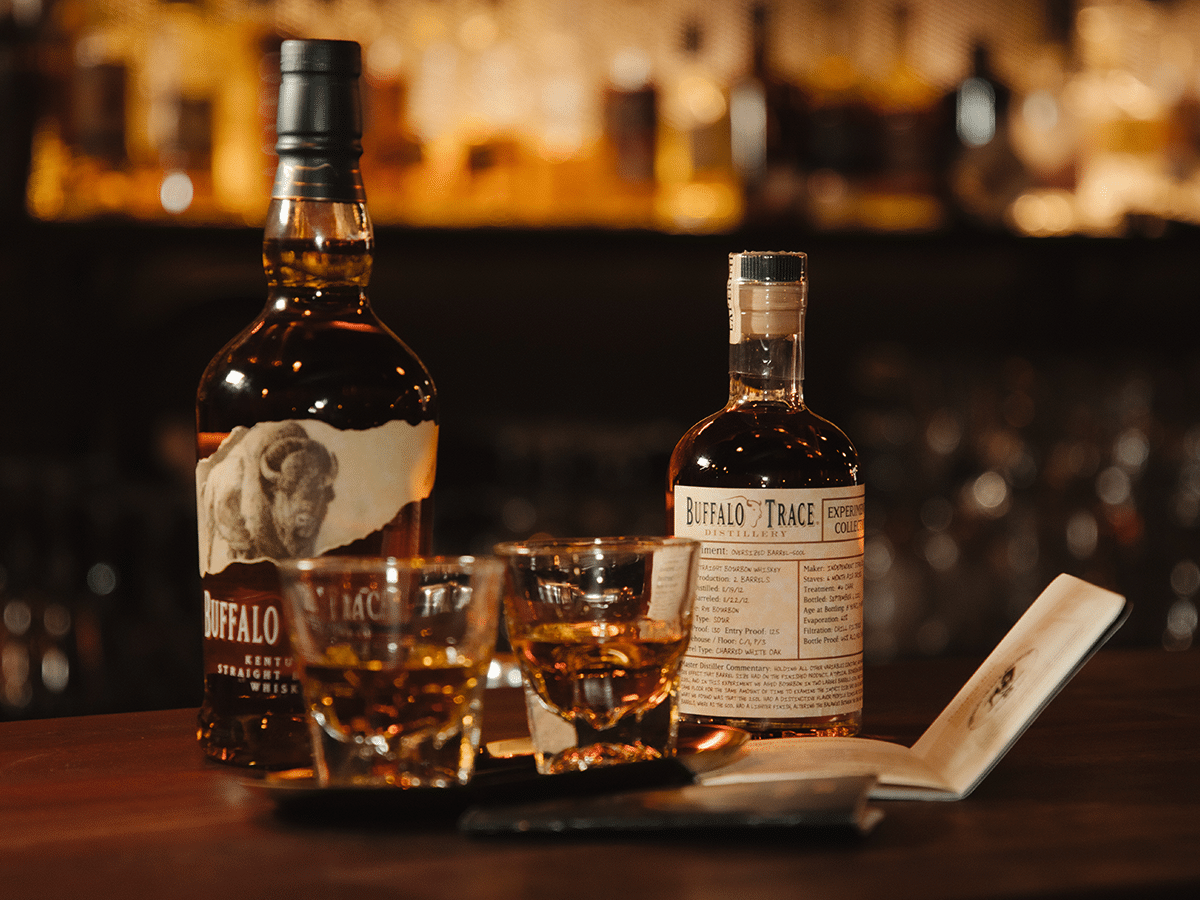 Baddog Bar
Limited Release Whiskey: "Oversized Barrel-500L"
Entering this cavernous space feels like you're teleporting back to 1930s Mississippi in order to hear the legendary bluesman Robert Johnson do his thing. With walls lined by vintage guitars, an upright piano, and a number of comfortable booths running down its left side, Baddog Bar is the perfect place to settle in for an evening of good bourbon and live music. It's important to note that this is a bar that only serves top-notch booze. For a bottle to make it onto Baddog's shelves, it has to be one that owner Zac Markov enjoys himself, so that he can talk about it honestly and enthusiastically. Please note: the "no cocktails" neon sign hanging above the bar isn't so much a rule as it is a gentle warning – Zac and co will make you a cocktail, but only if you ask for the right kind.
Those packing a passport will find Baddog Bar serving up "Oversized Barrel-500L", which is the result of Buffalo Trace's testing of the impact barrel size has on its final product. While a typical bourbon barrel only holds 200L, for this experimental expression two larger barrel sizes—250L and 500L—were used, while all other factors remained constant. Whiskey contained within the 250L barrels had a flavour profile similar to Buffalo Trace's control barrels, but the contents of the 500L charred white oak barrels proved more tannic, oaky, and dry.
Baddog Bar's servings of "Oversized Barrel-500L" are being paired with the flagship Buffalo Trace Kentucky Straight Bourbon Whiskey. This landmark bourbon has a complex aroma of vanilla, mint, and molasses; notes on the palate of brown sugar and spice, giving way to oak, toffee, dark fruit, and anise; with a long, smooth, and deep finish.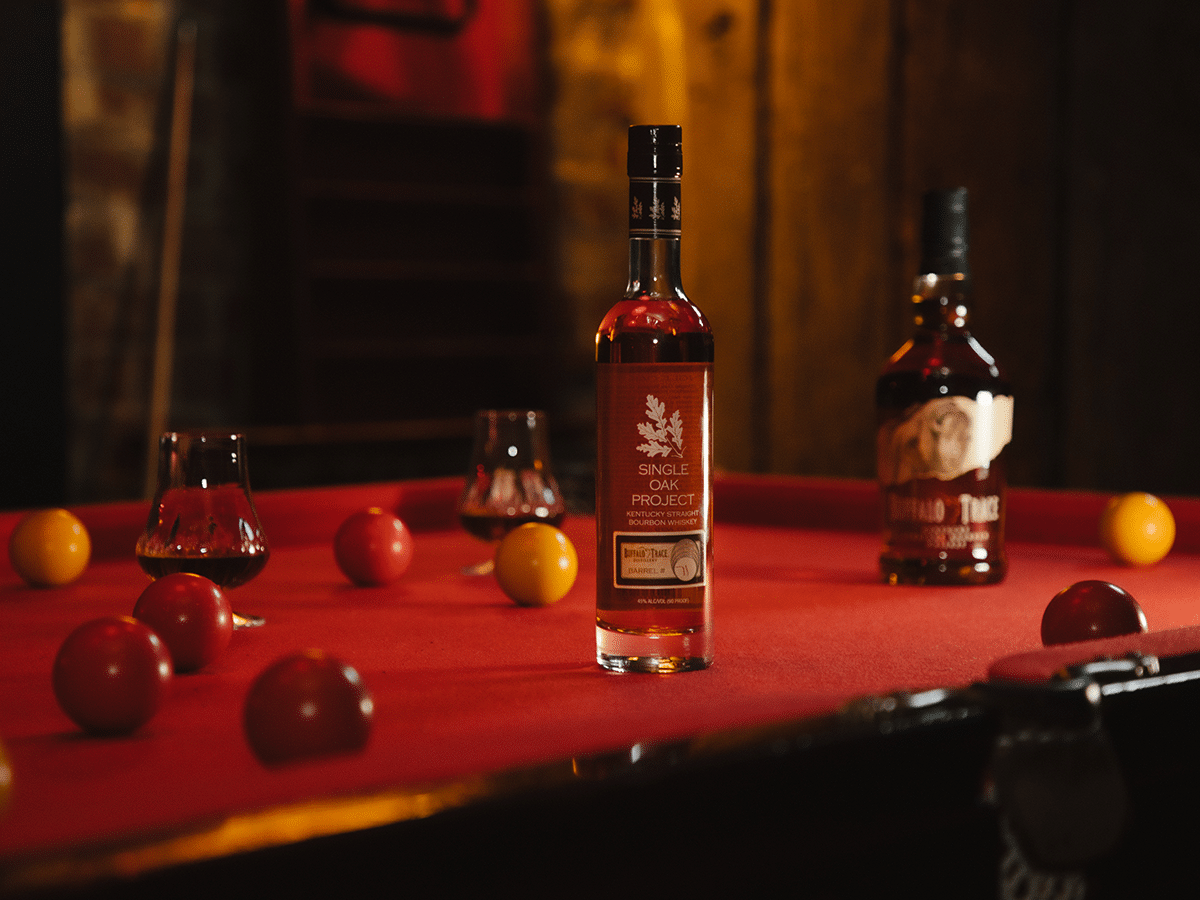 Memphis Slim's House of Blues
Limited Release Whiskey: "Single Oak Project"
This underground shrine to neon, bourbon, and blues-inspired rock 'n' roll is everything you could want from an American-styled live music venue. From the Jimi Hendrix and Led Zeppelin posters covering the walls to the underside of the bar signed by the musicians who've graced its corner stage, you can feel Memphis Slim's House of Blues spirit of laid-back rebellion the moment you step through the entrance.
Memphis Slim's House of Blues is serving "Single Oak Project", which Buffalo Trace describes as "the most extensive bourbon experiment ever undertaken." Starting with 96 individually selected oak trees, differing by growth rings per inch and growing location, Buffalo Trace cut each into two parts—top and bottom—resulting in 192 unique tree sections. A single barrel was constructed from each, with the stave seasoning varied five times prior to construction. These 192 barrels were then charred differently, and from there, filled with whiskeys with a range of entry proofs and aged in a variety of warehouse styles. The result has allowed whiskey connoisseurs to directly compare the impact of seven critical variables across the 192 bottles for a total of 1,396 taste combinations. Extensive indeed. As none of the 192 bottles are alike, we envy any and all passport holders dropping by the House of Blues to try one for themselves.
To top things off, servings of the "Single Oak Project" will be paired a Sazerac Straight Rye Whiskey, which contains aromas of clove, vanilla, anise, and pepper; followed by notes of candied spices and citrus; before a big, smooth finish with delicious hints of liquorice.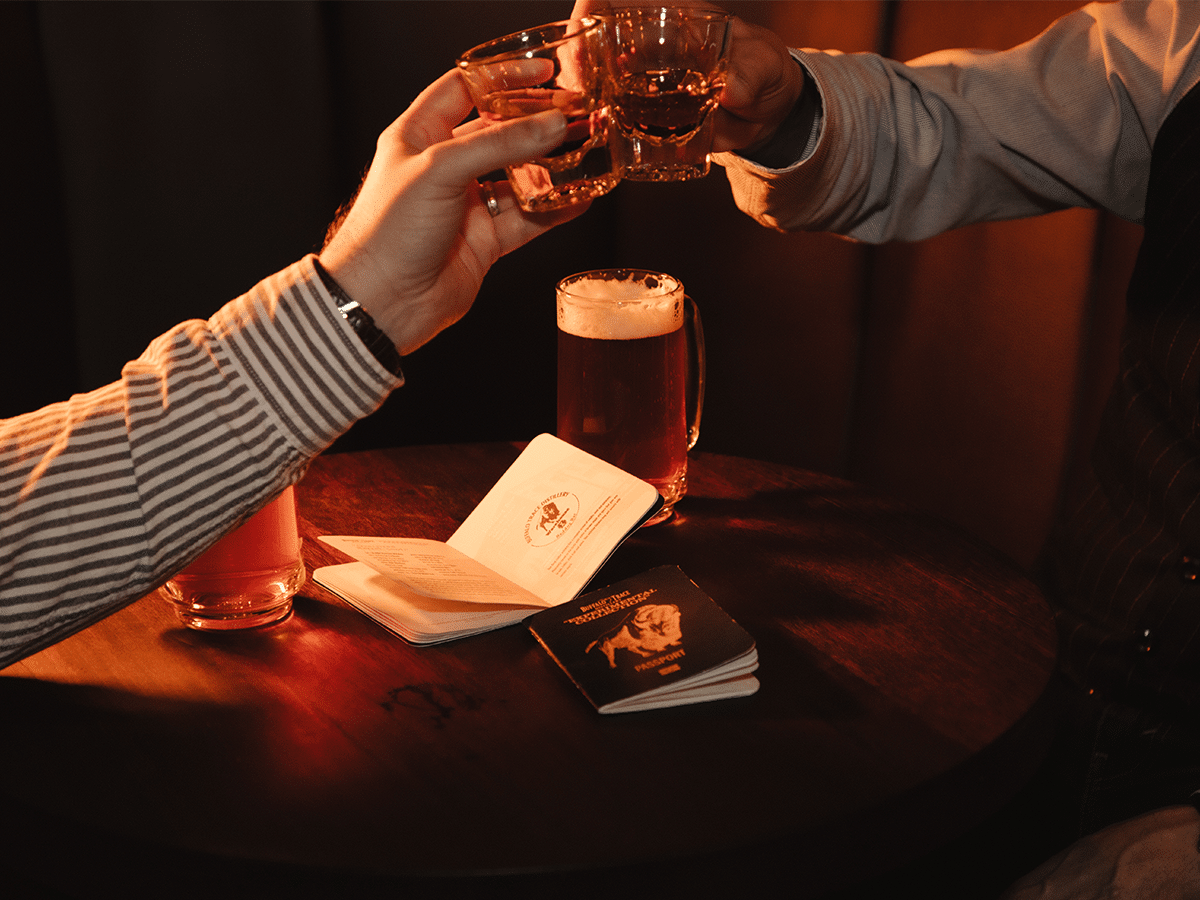 Embrace the Buffalo
While this outstanding selection of rare whiskeys is only available to a very select few, there's still plenty of Buffalo Trace for the rest of us. Visit the link below to explore the full breadth of Kentucky's premier straight bourbon whiskey distillery's range, and follow Buffalo Trace Australia on Instagram to hear more.
WIN! A Trip To Adelaide With Buffalo Trace To Try Their Experimental Range Valued At $