Sullivans Cove to Release a 21 Year Old Single Malt Whisky
Tasmania's award-winning Sullivans Cove Distillery is turning 25. To celebrate, it's releasing a single malt whisky aged at 21 years old originally thought to be non-existent.
Between 1994 and 1999, the founders of Sullivans Cove produced a total of 162 casks of whisky. All of these casks were thought to be bottled and sold years ago. Late last year, a phone call led them to a warehouse in Hobart, where they discovered four casks of Sullivans Cove's earliest single malt.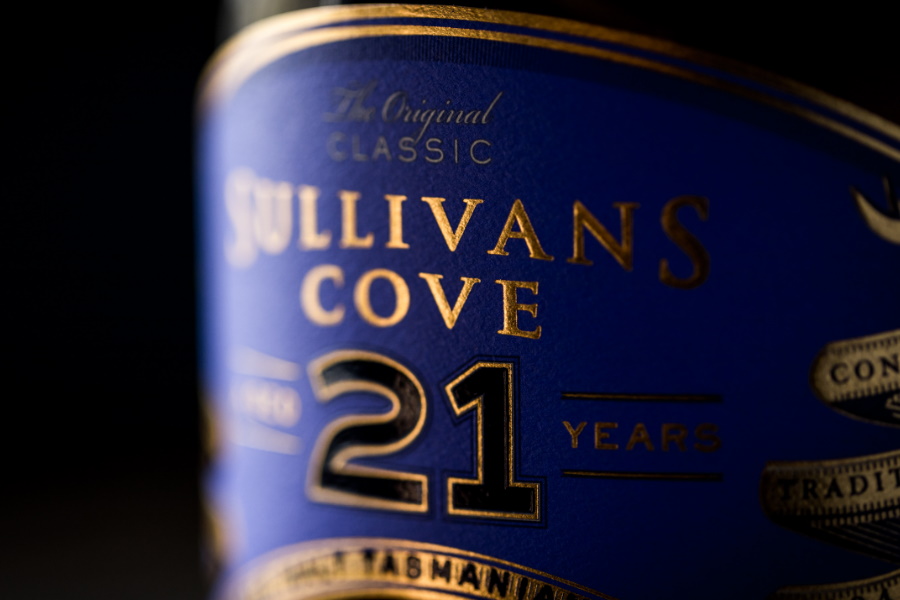 A Lucky Discovery
As you could imagine, the team was thrilled and were even happier when they tasted the whisky and discovered its incredible richness, texture and depth of character. So Sullivan's Cove repurchased the casks from their current owners, and are now making them available as Sullivans Cove 25th Anniversary Special Edition.
Sullivans Cove 25th Anniversary Special Edition is aged for over 21 years in 200-litre American Oak ex-bourbon casks. Considering the advanced age and resulting low volume of these casks, the small amount of remaining whisky was married together to create this special release, yielding a total of only 500 bottles at 49.6% abv.
Australian Whisky History
This incredibly rare whisky is presented in a crystal decanter by Glencairn, and the label design reflects the packaging of Sullivans Cove's first release of Tasmanian single malt from the late 1990s.
"As one of the longest-running craft single malt whisky distilleries in Australia, we're very excited to be able to release a whisky of this age as part of our 25th-anniversary celebrations," said Adam Sable, Managing Director at Sullivan's Cove.
"Previously, we've released whiskies up to 18 years of age, but we didn't think there was anything left from the whiskies distilled before 1999. When we found these casks, we were thrilled that they still had quality whisky inside. In the Australian climate, it's very difficult to age whisky for this long without it all evaporating, so it's an extraordinary thing to be able to offer."
Sullivans Cove 25th Anniversary Special Edition will be released later this month priced at around $1,800 a bottle, and will only be available for sale to members of the Sullivans Cove mailing list and visitors to the distillery's Cellar Door in Tasmania.
---
Featured Video from Man of Many
---

Tasting Notes
Nose: Sweet vanilla musk fills the nose and draws you in – Maltesers, cinnamon, anise, dried apple, roasting pineapple, musk and strong mixed berry jam notes with a balancing whiff of ethereal perfume.
Palate: Intensely creamy and incredibly textural. Aloha! Shouts the tropical fruit salad of pineapple, passionfruit and honeydew melon, served up with Chantilly cream, mixed berry jam, sweet pastry, vanilla custard, toffee and caramel fudge, all backed up by a deliciously warm barley grain note.
Finish: "Long" doesn't seem to do this justice. The warm grains are followed by all the sweet sugary things – Caramel, chocolate brownie, malt extract, custard, jam. And low and behold, in even these oldest of Sullivans' whiskies, there is that quintessential fresh orange note, and it's everywhere at the never-ending story of this whisky's finish.
---
Featured Video from Man of Many