Spanning key regions and distilleries, American single malt whiskey represents a rapidly growing and promising trend. Just a reminder: "single malt" pertains to whiskey that's made in a single distillery using water, yeast, and malted grain (traditionally barley). Comparisons to similar output from Scotland, Japan, Ireland, or Tasmania may seem inevitable, but that just means you haven't tried America's version yet, as the best of these stunning expressions exist in a class all their own.
Amongst the leading single malt distilleries in America, Oregon-based Westward Whiskey has emerged as an absolute juggernaut. Taking zero shortcuts in their pursuit of perfection, they cultivate a flavour profile that's quite unlike anything we've ever tried. It's all the result of a unique production process, whereby the distillery brews their mash like a pale ale, distils it like a single malt, and ages it like a bourbon. One sip and you'll quickly realise why this remains the highest-rated single malt in America. Rarely does a relatively new whiskey deliver such identifiable character as it does here.
In the heart of Portland, Westward Whiskey plies their craft. Step 1 is brewing an artisanal American Ale from scratch using locally malted barley, ale yeast, and slow, low-temperature fermentation. Step 2 is distillation in custom low-reflux pot stills that were specifically designed with the goal of transforming fresh Ale into robust whiskey. Step 3 is maturation in new and lightly charred American Oak barrels, which were selected to enhance and accentuate the spirit's natural characteristics. Step 4 involves blending the barrels in small batches to create a signature flavour profile.
Again, it's hard to overstate just how far this acclaimed distillery has come in relatively little time. Thanks to their careful production process, they've churned out a spirit of immediate and delicious distinction. Big notes of malt are counter-balanced by soft vanilla and silky texture whilst the beer-based origins lend an extra layer of rich flavour. Everything comes together on the finish, which delivers bold stout-like notes of coffee and chocolate and lingers on the palate in the best of ways. And that's just their flagship statement.
Currently, Westward Whiskey has three key offerings: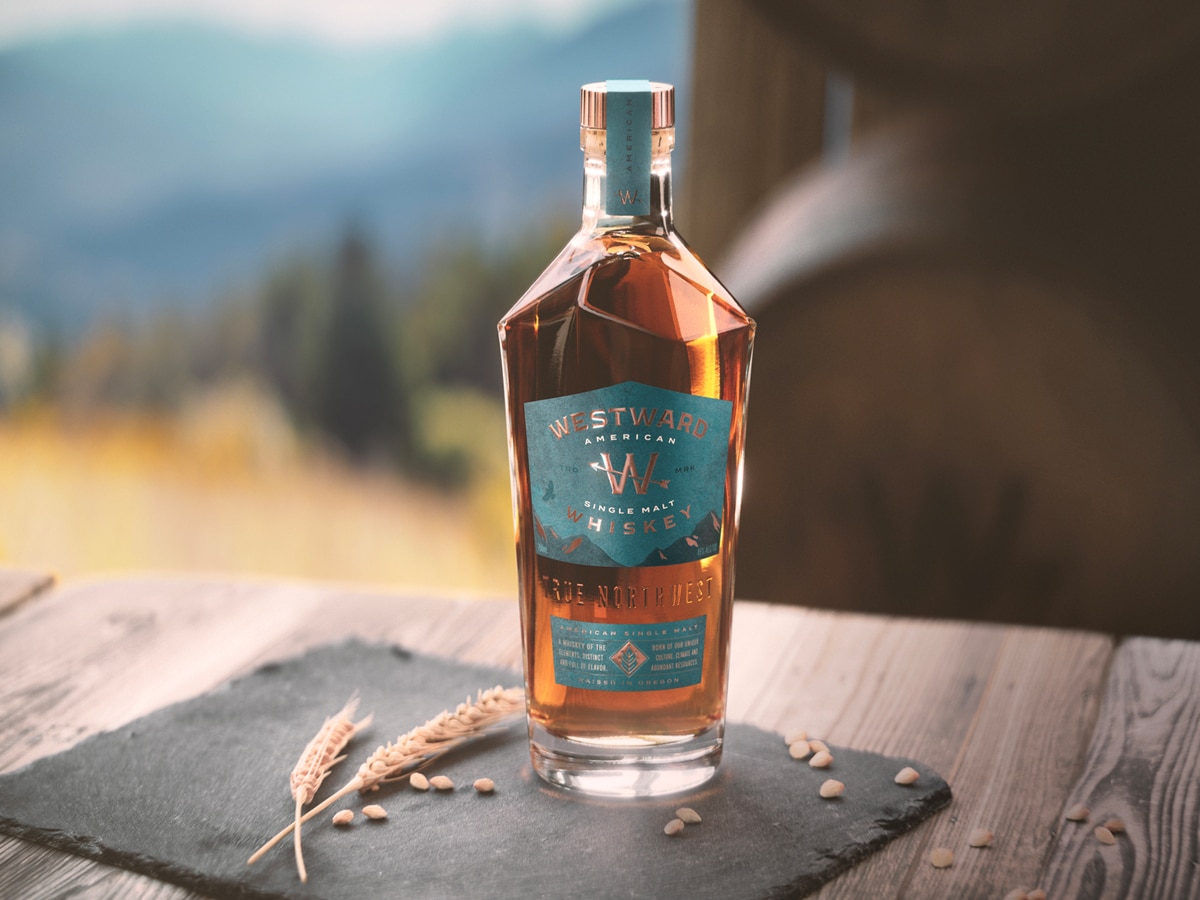 American Single Malt
The distillery's flagship expression stays truest to their initial vision, with a flavour profile that's equal parts creamy and bold. Robust blasts of malted barley carry through from the nose to the mid-palate, but never to the point of oversaturation. The finish of chocolate and coffee is so instantly recognisable that you'd have no trouble picking this whiskey out during a blind taste test. Also present are notes of fruit, vanilla, tobacco, leather, and spice.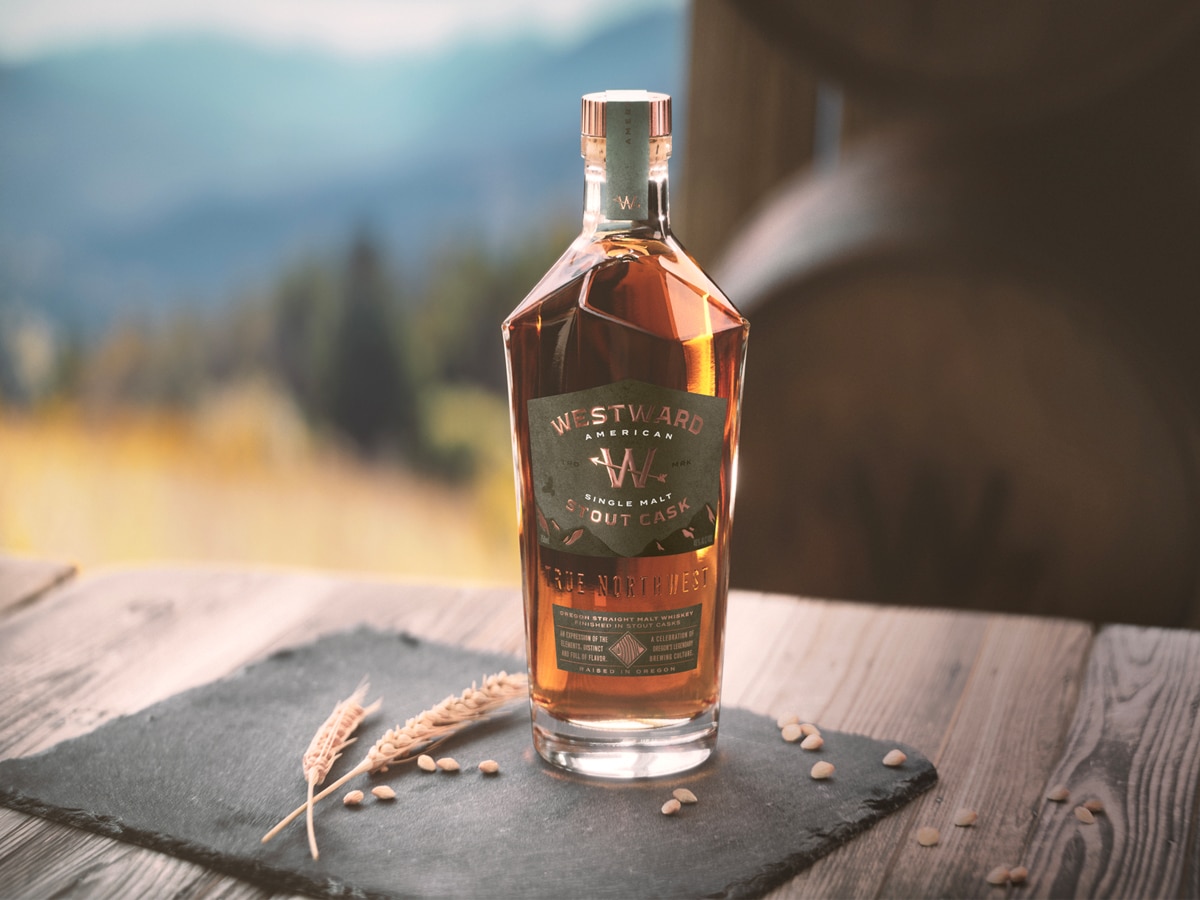 American Single Malt Stout Cask
We already detected a stout-like essence from Westward's flagship single malt, so just imagine what an extra year inside stout beer casks brings to the table. Inspired by both the distillers' beer-making background and Portland's thriving craft beer culture, this single malt expression goes big in every possible direction. Notes of toasted pecan, roasted grain, stone fruit, and milk chocolate trail out on a bold and dry finish.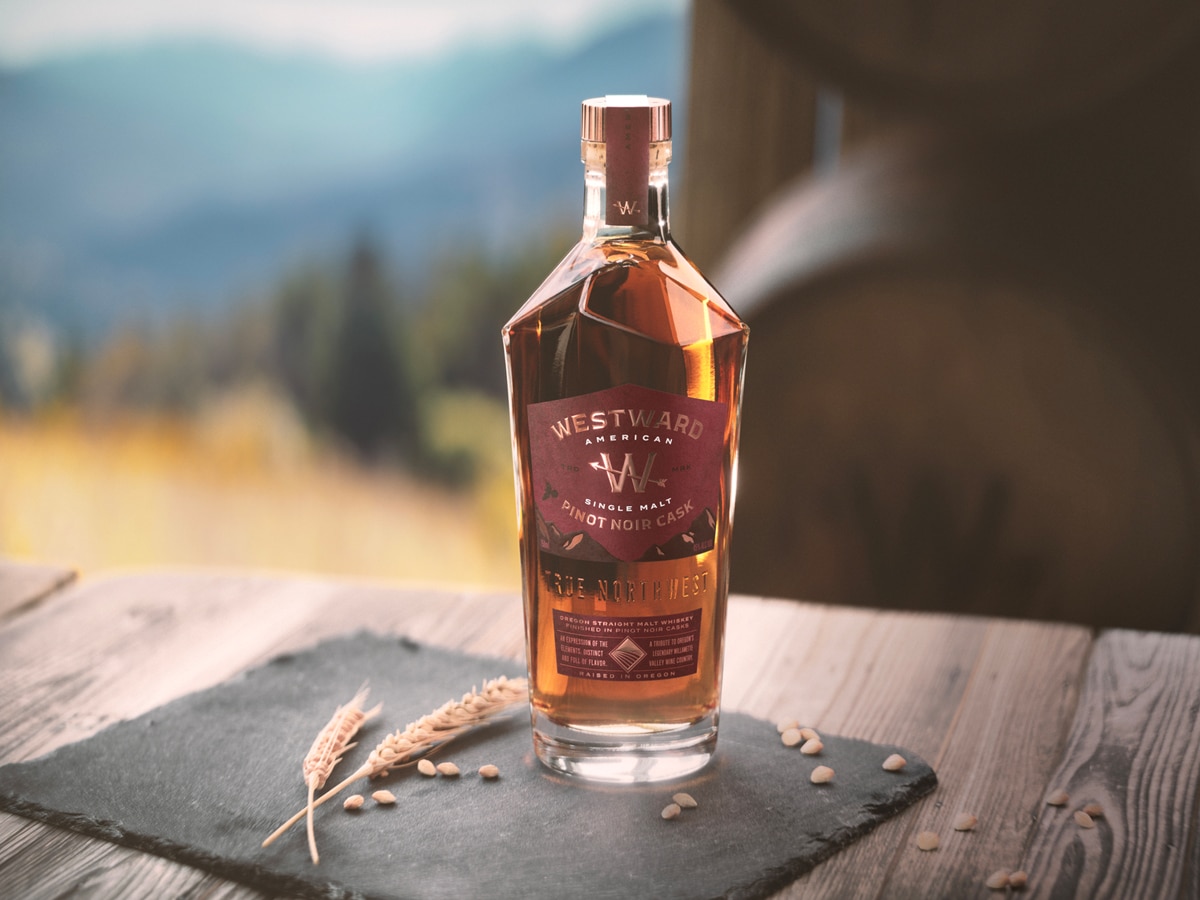 American Single Malt Pinot Noir Cask
Paying homage to Oregon's premier grape varietal, this American Single Malt is matured in pinot noir casks, the result of an exchange with local wineries. Packed full of dense and wondrous flavours like fig, chocolate, truffles, and berries, the whiskey reveals different layers with every sip.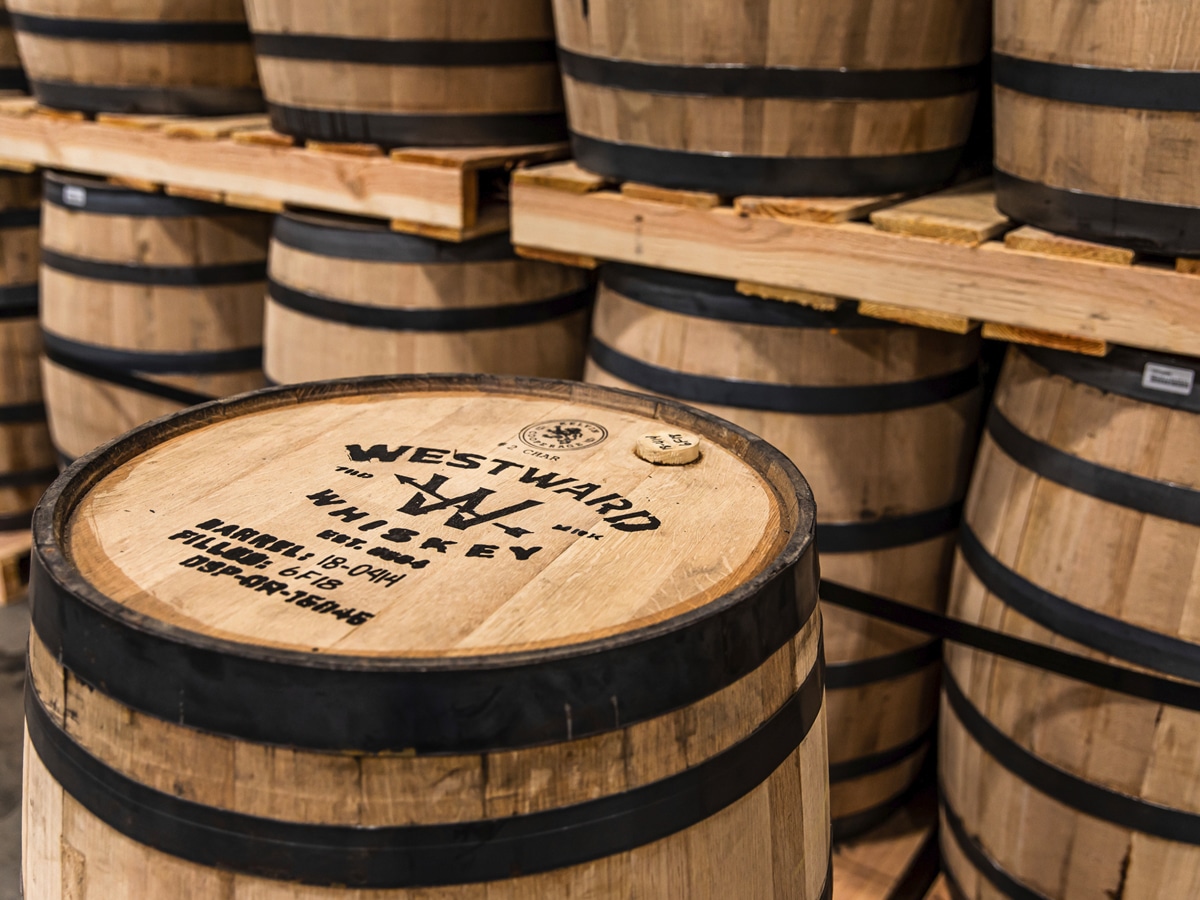 A Thriving Tradition
Westward kicked off in 2004 when former beer brewer and winemaker Christian Krogstad set his sights on American single malts. Culling direct inspiration from the Pacific Northwest—which hosts a diverse climate and abundance of natural resources—he took on the role of Master Distiller. At the time, there were approximately three dozen craft distilleries in the USA.
America's whiskey scene has changed in the years since, with over 2,200 independent producers to show for it. But Westward Whiskey stays true to their original template as they continue to draw from the local culture and climate alike. Krogstad and Thomas Mooney—who joined the team as co-founder and CEO in 2011—mature each expression to perfection in Oregon, where hot, dry summers and cool, wet winters make for world-class whiskey.
From humble beginnings to their impressive footprint today, Westward creates a truly unmistakable single malt. The whiskey's mashbill of 100% malted barley is quintessentially Oregonian whilst the single malt status makes it part of both a local tradition and a national niche. Yet this is definitely no niche product, which helps explain the ongoing awards and growing international reach.
Speaking of international reach, this glorious whiskey is now available in Australia through Dan Murphy's. Pick up a bottle to see what all the fuss is about and to stay ahead of the curve. Try it neat, on the rocks, or in an old-fashioned, and prepare yourself for a flavour experience like no other. Welcome to the pinnacle of America's growing single malt movement.