G.H. Mumm is Hosting the World's Largest Virtual Champagne Tasting
Chances are you've spent a fair chunk of your isolation time drinking wine while video chatting your mates, but now there is an official reason to get in on the action. Perennial award-winner G.H. Mumm Champagne has partnered with Atout France, the official tourism bureau for France to create a one-off event, the likes of which have never been seen before. We're talking you and 10,000 of your closest socially-distanced friends engaging in a new virtual champagne tasting.
You'll also like:
Mumm Changes the Face of Champagne for Today's Revellers
Mumm and Usain Bolt Make For a Winning Team
RSRV Label Features Four of Pernod's Most Exclusive Champagnes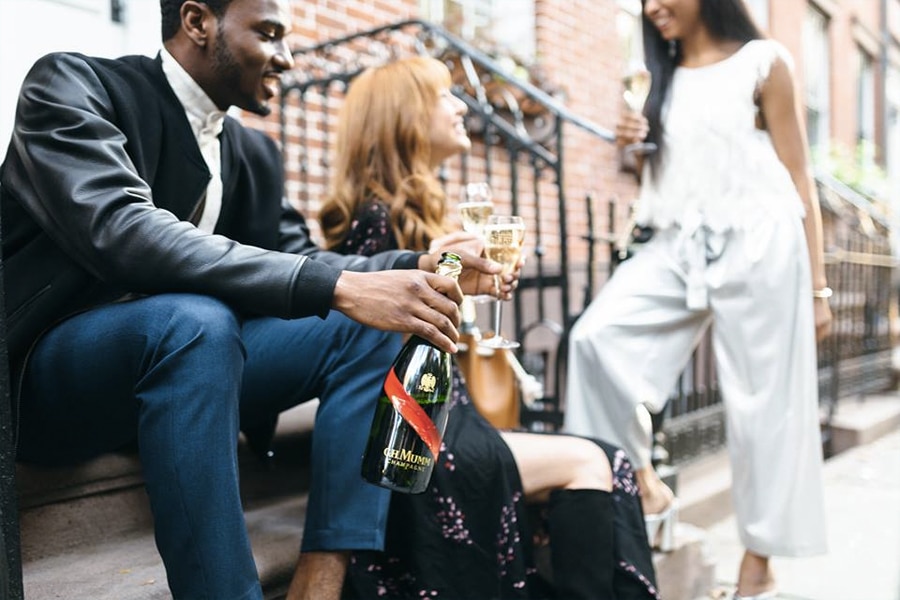 Set to take place across Australia on 10 September from 7pm to 8pm (AEST), the event promises to be the world's largest champagne tasting ever, thanks to the overwhelming public response. In the two weeks leading up to the launch, over 10,000 people registered their interest in attending the event.
"Champagne traditionally has been enjoyed when bringing people together and I'm excited to be sharing the joys of champagne and G.H. Mumm with this virtual event," G.H. Mumm Australian brand ambassador Emmanuel de Madre said. The champagne expert will be on-hand through the virtual presentation to guide participants through the tasting, alongside online experience company, Drinks With Dave.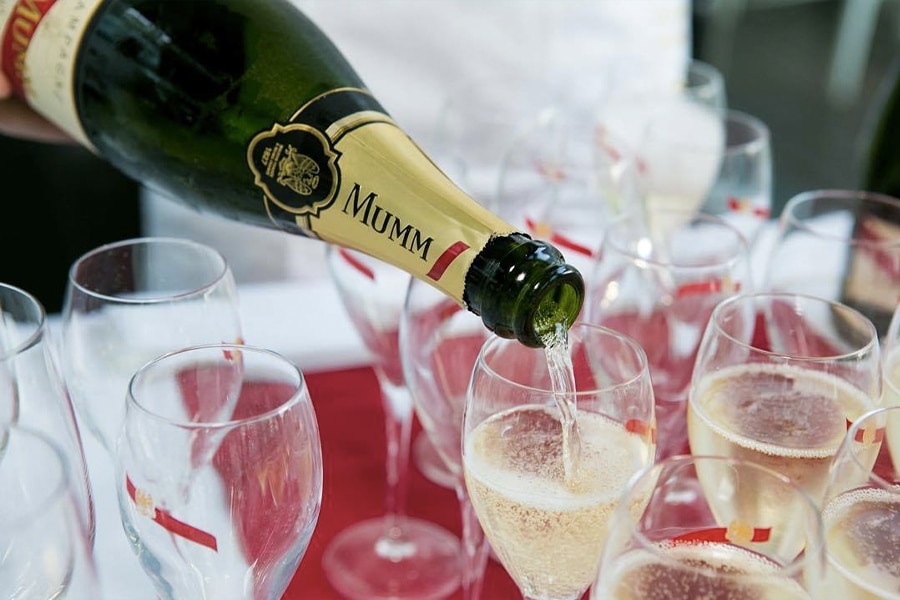 In the live and interactive virtual champagne tasting, participants will receive two bottles of G.H. Mumm's finest champagne, starting with the iconic Cordon Rouge NV. The Cordon Rouge champagne is named after its famous red cordon: the red ribbon of the Legion d'Honneur, France's highest civilian honour, which has adorned each bottle since 1876. The second bottle evert-goers will taste is the exceptional 2012 Vintage of Maison Mumm, a surprising drop that exudes roundness powered by peach & yellow pear. This is just the 60th since the creation of the House almost 200 years ago.
Tickets for the G.H. Mumm Champagne virtual tasting are priced at $149 p.p. which also includes access to the in-depth Drinks With Dave online champagne course. Additionally, event-goers will score the chance to win a range of prizes including a 3L Jeroboam bottle of G.H. Mumm Cordon Rouge NV champagne. Registration for the G.H. Mumm Champagne event is open until 28 August with tickets available for purchase via the link below. Celebrate the entrance of Spring in style.
You'll also like:
Mumm Changes the Face of Champagne for Today's Revellers
Mumm and Usain Bolt Make For a Winning Team
RSRV Label Features Four of Pernod's Most Exclusive Champagnes