Feel-Good Friday: July 23 – Puppies, Pizzas and Diamond Encrusted Koalas
I had a dream the other night. I was at Parliament House and I was being chased by Scomo in budgie smugglers brandishing a ping-pong racket. He kept repeating something that sounded eerily like "get the AZ… get the AZ". Not that I usually listen to Scomo, particularly when he's wearing nothing but Cronulla Sharks themed underwear, but this did seem like quite poignant advice.
Anyway, that very next day I booked in for the Astra Zeneca. Yes, I know. How rogue of me. I should be awarded the Victoria Cross for bravery.
Well, It's been six days now and I am yet to spontaneously combust or to grow a second head. If I'm honest, I'm a little disappointed. No mutations, no superpowers. Not even one of the cools ones. But I guess, I can walk around now looking all superior and drawing "M" for murder on the back of the f*ckwits who are still holding out on getting it.
On a different note, here's some good news for your Friday.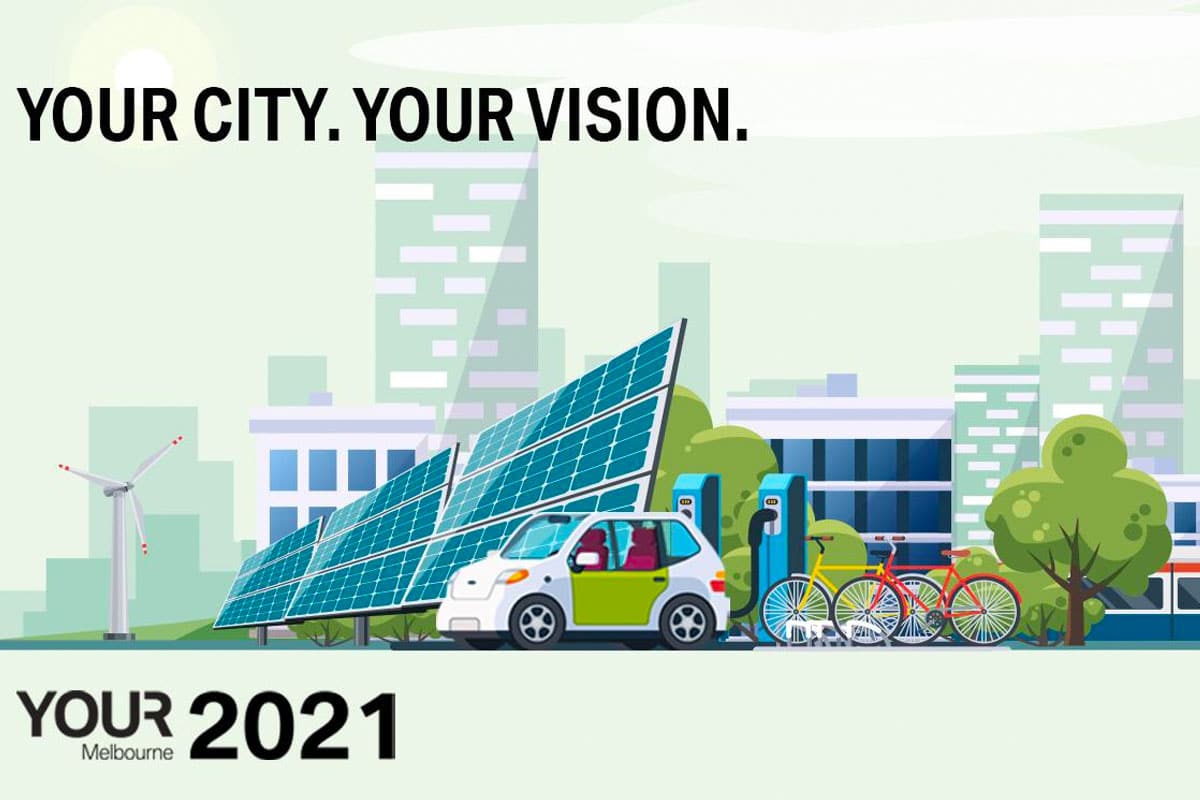 RMIT and BMW Envision Melbourne in 2030
For the second time running, BMW has teamed up with RMIT in Melbourne for the YourMelbourne competition. Designed to challenge students to conceptualise their vision for the city of Melbourne in the year 2030, the goal is for university students to envision pathways to a more sustainable future for their city.
The competition first ran in 2019 with terrific success. The second edition of the comp is now open to students from the partner university, RMIT, led by the School of Economics, Finance and Marketing at the RMIT University College of Business and Law.
entrants will be assessed for their ideas that align their project with the 17 United Nations Sustainable Development Goals, as part of the United Nations 2030 Agenda for Sustainable Development. With a particular focus on five pillars: Public Mobility, Private
Mobility, Urban Planning, Connectivity and Sustainability.
The individuals or groups that win will receive more than $10,000 in cash prizes and BMW electrified vehicle loans.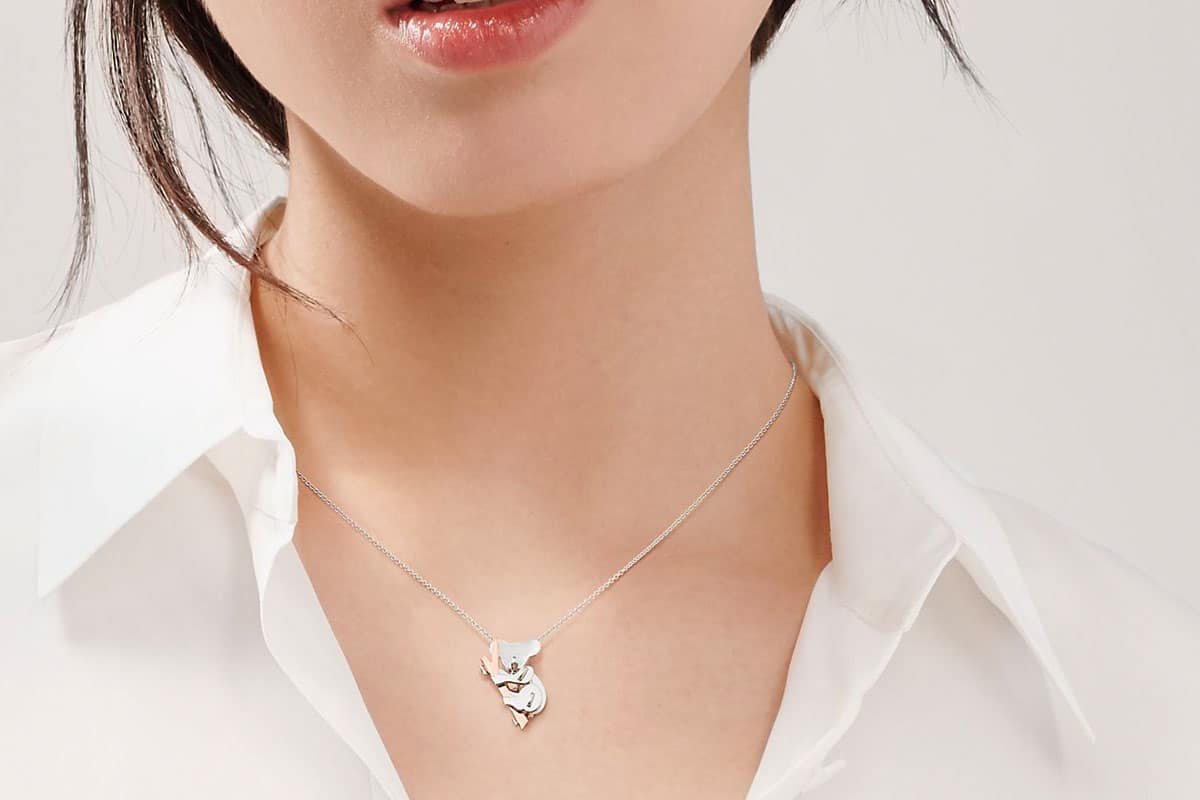 Tiffany & Co. Adds Koala's To Their "Save the Wild" Collection
Koalas are among Australia's most beloved wildlife species. Sadly, koala populations have plummeted with the 80% reduction of their natural habitat resulting from settlement expansions across the continent, the deforestation of their environment and climate disasters such as the bushfires.
In an effort to raise awareness and funds for our furry little friend, Tiffany & Co. has added Koala designs to their Save the Wild Collection. With all proceeds from the new Australia-exclusive koala-inspired designs benefitting koala conservation efforts of the
Wildlife Conservation Network.
Starting this month, you can find a sterling silver Koala charm and a silver diamond-encrusted Koala brooch available in-store and online at Tiffany & Co. The koala charm and brooch designs range from $925 to $24,800 with all proceeds going to the Wildlife Conservation Network.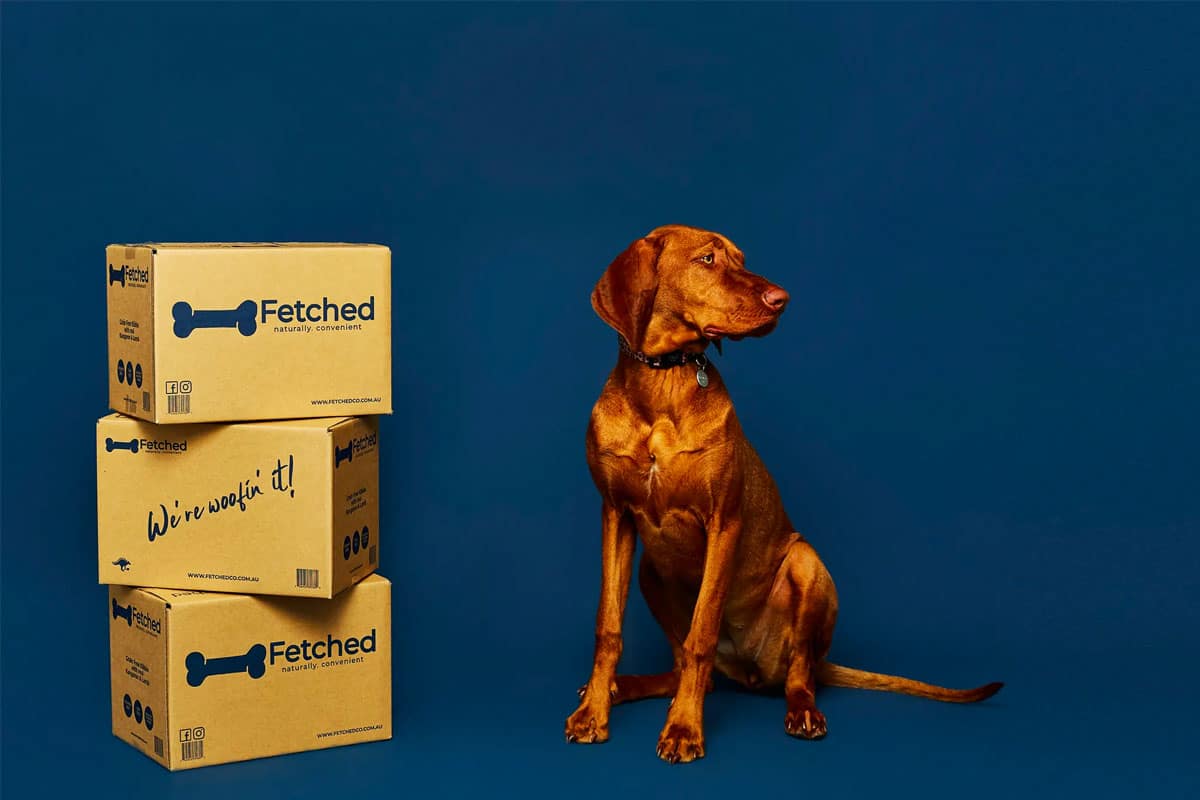 Fetched Deliver Pre-Pawtioned Dog Food Right to Your Door
Meal delivery services are all over the place. But now, your dogs can get their dinner delivered straight to the door too. Introducing Fetched, a pre-portioned premium dog food delivery service that was founded by two brothers out in Orange NSW.
It's hard to tell whether what grub you're feeding your put is good or bad. The wellbeing of dogs not only due to over and underfeeding but the declining quality of mass-produced dog food. Fetched was established to bring high quality, healthy dog food to the nations dog owners without all the hassle.
With ingredients sourced by Aussie farmers and customised dog profiles to ensure you're getting the right amount everytime, Fetched ticks all the boxes. Created by vet nutritionists using human-grade ingredients free from grain, artificial additives, it's packed with superfoods. The kibble had been developed with beet pulp & chicory root for digestion, Omega 3 & Omega 6 for skin and coat, natural antioxidants for a healthy immune system and is infused with meat for strong active muscles.
All the good stuff to keep your dogs happy.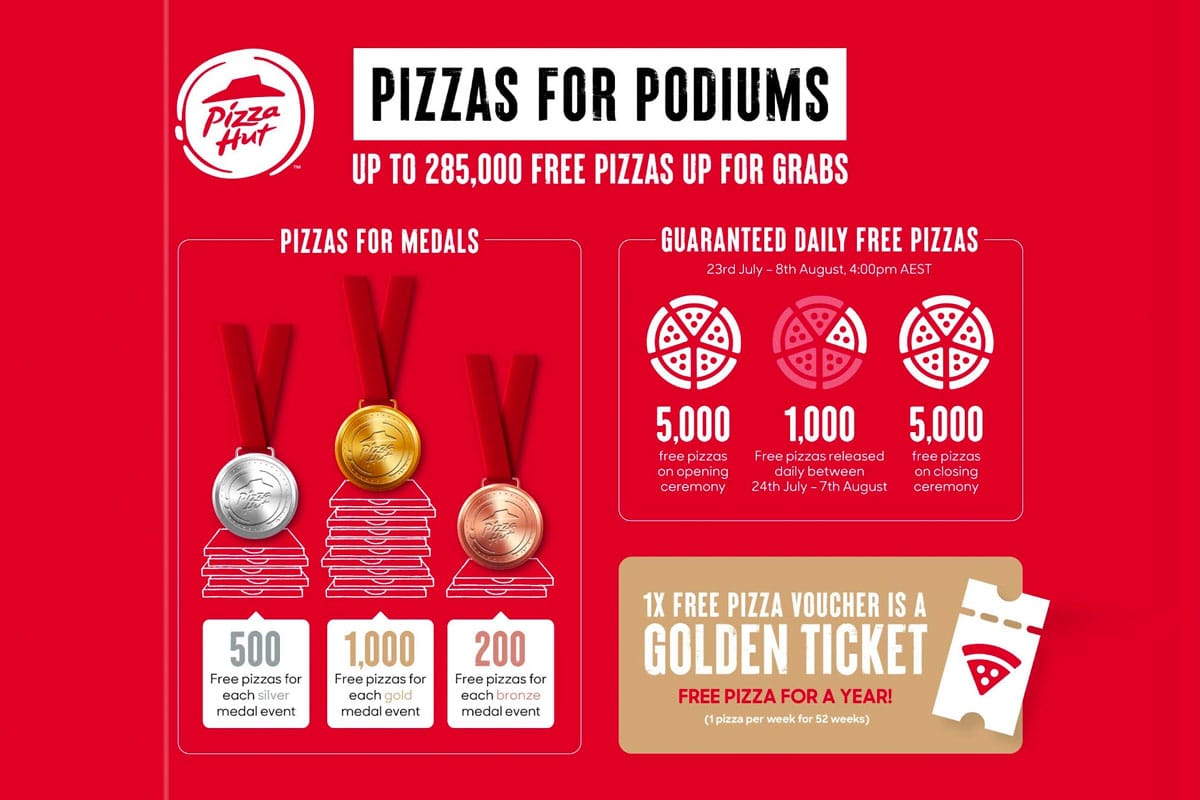 Pizza Hut announces "Pizzas for Podiums"
With the opening ceremony of the Olympics kicking off tonight in Tokyo, Pizza Hut hatched a plan to celebrate the our green and gold athletes throughout the games. This afternoon at 4PM Pizza Hut will release five thousand free pizzas for the opening ceremony. And then, from the 24th July – 7th August 2021, an additional one thousand free pizzas will be given away on a daily basis at 4:00 pm! What's more, there will be another giveaway of five thousand free pizzas at 4:00 pm on 8th August to mark the closing ceremony. You bloody ripper.
If that wasn't enough, Pizza Hut will also be giving away bonus pizzas at 4:00 pm AEST based on the number of medals awarded to our Aussie athletes the day prior – one thousand for every gold, five hundred for every silver and two hundred for every bronze medal won.
Ok, so, how do I get my hands on these pizzas? Well, all you've got to do is head over to the pizzas for podiums website between the times and register for a voucher. It's first in best dressed so embrace your athletic prowess and get in quick!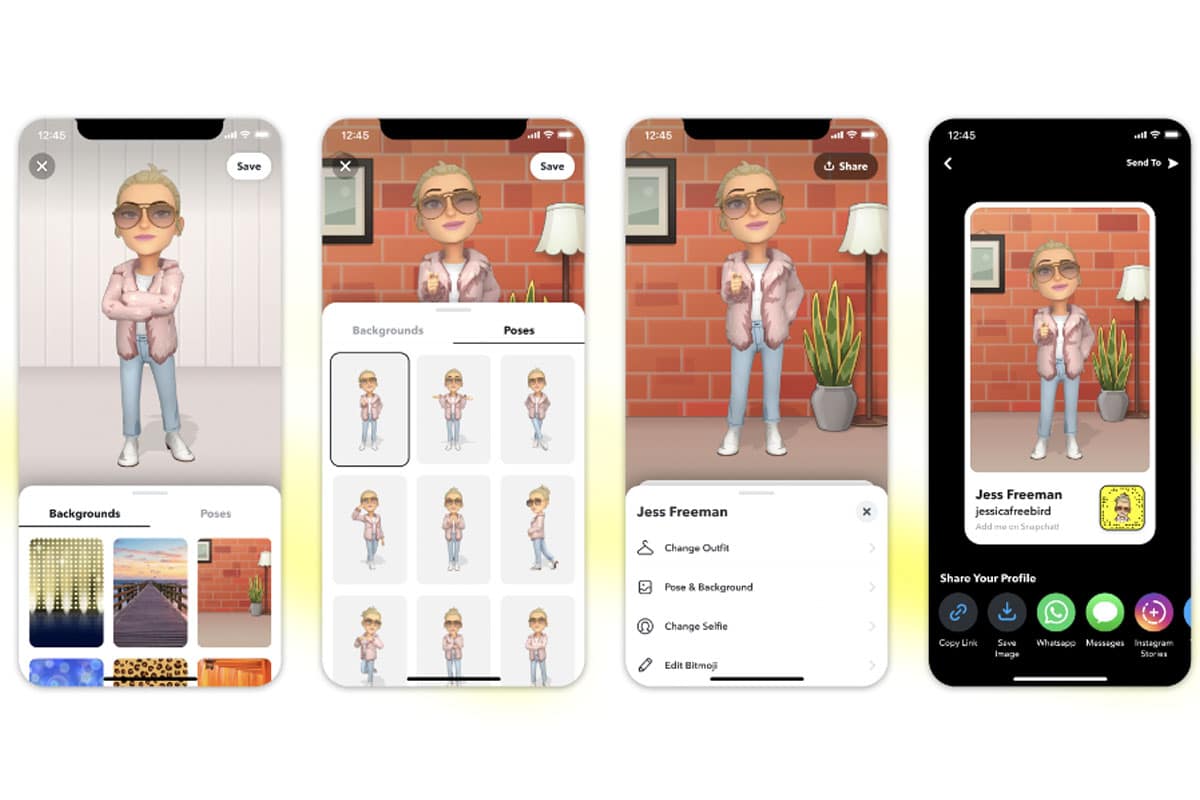 Snapchat is Launching a 3D Bitmoji!
Rolling out today, Snapchat is changing our profile with the release of all-new 3D Bitmoji's. Snapchatters will be able to see a three-dimensional version of themselves on their Snapchat Profile and Friendship Profile – offering an entirely new way to express themselves and their personalities on Snapchat.
Get creative with 1,200 combinations of body poses, facial expressions, gestures, and backgrounds to further personalise your digital presence. From peace signs and prayer hands to scenic beaches and trendy animal print backgrounds — Snapchatters can spice up their profiles to a whole other level.