Feel-Good Friday: March 19 – Shock, Stock and Of Course, The Rock
We've got a MASSIVE one this week everyone. So sit back and relax with your favourite beverage as we explore some of the weeks greatest accomplishments that pay it forward, back, up and down. Everything from goodwill to recycling and food, food, and more food. Let's get the Feel-Good Friday started!
You'll also like:
Feel-Good Friday: March 12 – Bombshells, Alarm Bells and Craft Beer Hotels
Feel-Good Friday: March 5 – Foods, Dudes and Nudes
Feel-Good Friday: February 26 – Spill the Tea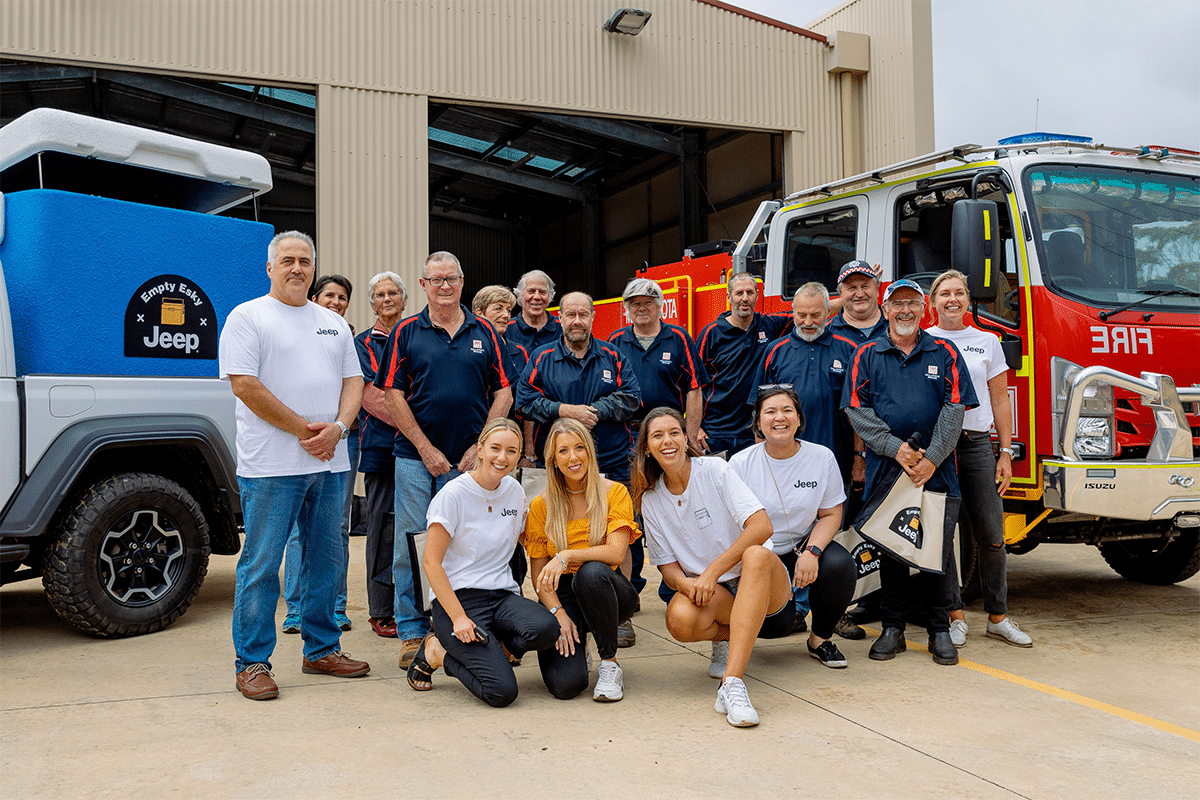 Jeep Empty Esky Tour for Bushfire Affected Communities
More than 200 volunteer firefighters are about to get a big thank-you from Jeep and not-for-profit Empty Esky, as a larger-than-life esky makes its way through fire-affected towns along the east coast of Australia.
Kicking off on Monday 15 March, The Big Esky will be filled with produce purchased from local communities to be gifted to volunteer fire services to show appreciation for their tireless efforts during the devastating 2019 and 2020 bushfires. Empty Esky, founded after the 2019 bushfires by Eleanor Baillieu and Erin Boutros, is a national tourism movement encouraging Australians to get behind fire-affected communities by 'filling an empty esky' with local produce and goods from small businesses.
"With the COVID-19 environment finally stabilising, we're thrilled that borders are open and tourism is back up and running, and Australian's can head on and Empty Esky adventure," said Eleanor Baillieu, Empty Esky co-founder.
Empty Esky, together with Jeep, is hoping the big esky tour will shine a spotlight on communities impacted by the bushfires, encouraging Australians to travel with purpose this Easter break and boost tourism in struggling regional towns.
Update: Due to the severe weather moving in the northeast, the giant esky has been rerouted to go inland, stopping at Bright, part of the Victorian High Country, which was hit hard by the fires and saw more than 30,000 people evacuate from the area.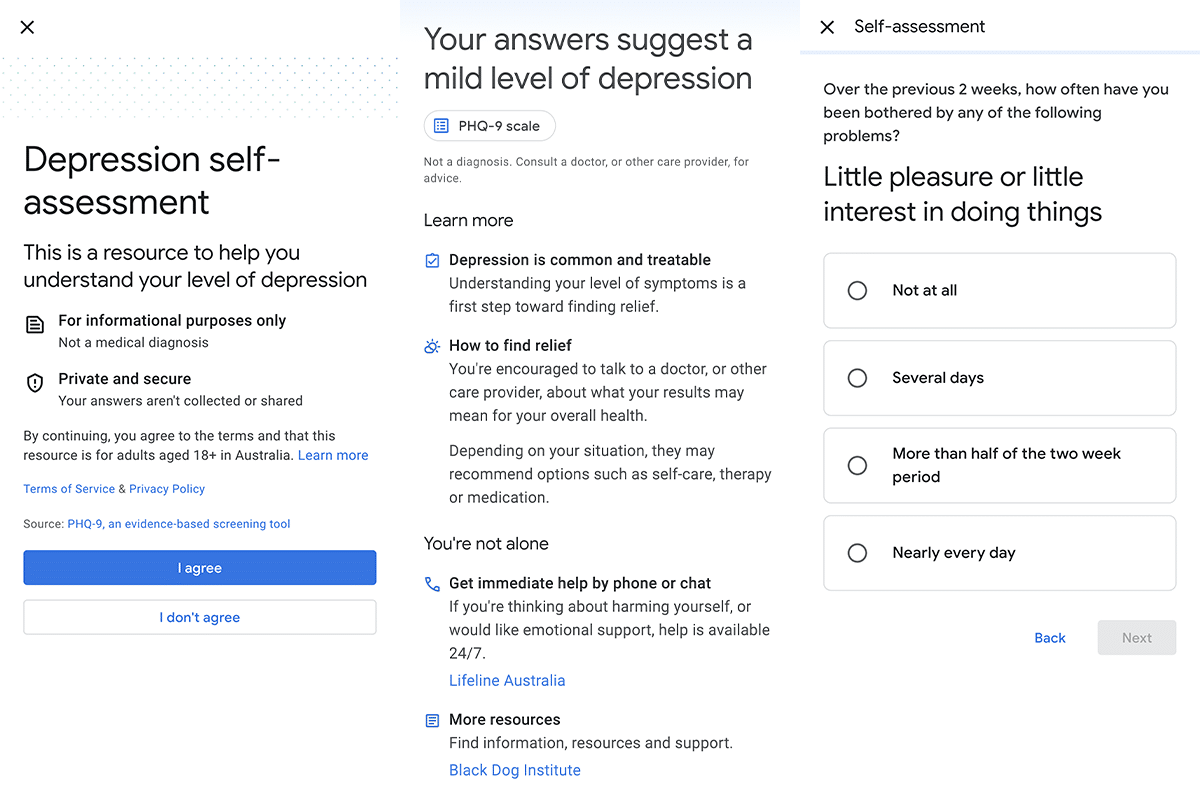 Google Search Launches a Mental Health Tool in Australia
Google Australia has launched a new self-assessment tool in Search where people can see their risk for depression as well as connect with evidence-based resources, crisis hotlines, and additional support from teams at Black Dog Institute and Lifeline.
Early intervention and access to mental health support services are now more important than ever, following a difficult 14 months for Australians with bushfires, drought and COVID-19. Search interest for "What is depression?" reached its highest peak in more than a decade in March 2020 in Australia, so there is a great opportunity to direct people to the support they need – right at the moment they are looking for information.
Anyone in Australia searching for depression can not only view trusted information on the condition but also opt to take a 9-question self-assessment that is based on a clinically-validated questionnaire called PHQ-9 (Patient Health Questionnaire-9). This questionnaire is used by healthcare providers to evaluate someone's level of depression and identify resources that would be most suitable for their needs. Australia is the first country outside of the US to launch this depression screener on Search.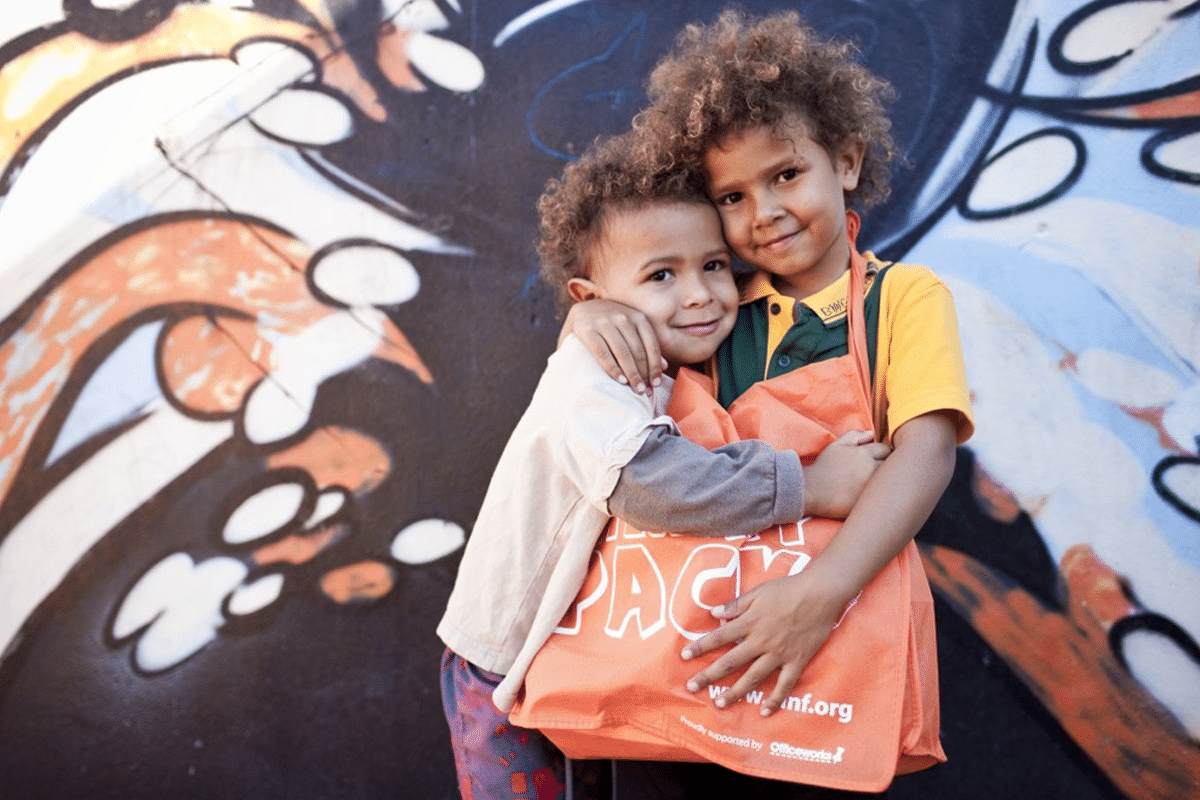 ALNF Partner with World Vision on Connecting Country
First Nations households are suffering a yawning "Digital Divide" with the rest of Australia. A new report released on Closing the Gap Day showing one in four First Nations households has no internet access, limiting learning opportunities for Indigenous students. COVID-19 widened this gap over the last year, with school closures meaning that many First Nations students could not access the learning materials, teaching and support that their class peers could access online.
In a new report, World Vision and the ALNF call on the Federal Government and the private sector to lead efforts to close the Digital Divide with five key actions:
Develop a federal First Nations Digital Inclusion Strategy, in consultation with First Nations communities and Aboriginal education consultative groups, to ensure all First Nations students have access to the digital tools and resources they need.
Prioritise First Nations communities in the rollout of the Mobile Black Spot Program to improve mobile phone coverage in remote Australia.
Consider including a dedicated target on Closing the Digital Divide in the Closing the Gap agreement.
Explore public-private partnerships and encourage telcos and equipment providers to play their part to close the Digital Divide by increasing affordability and access to going online for First Nations students.
Fund research into the impact of the Digital Divide on the education of First Nations students to inform further policy solutions and resourcing decisions.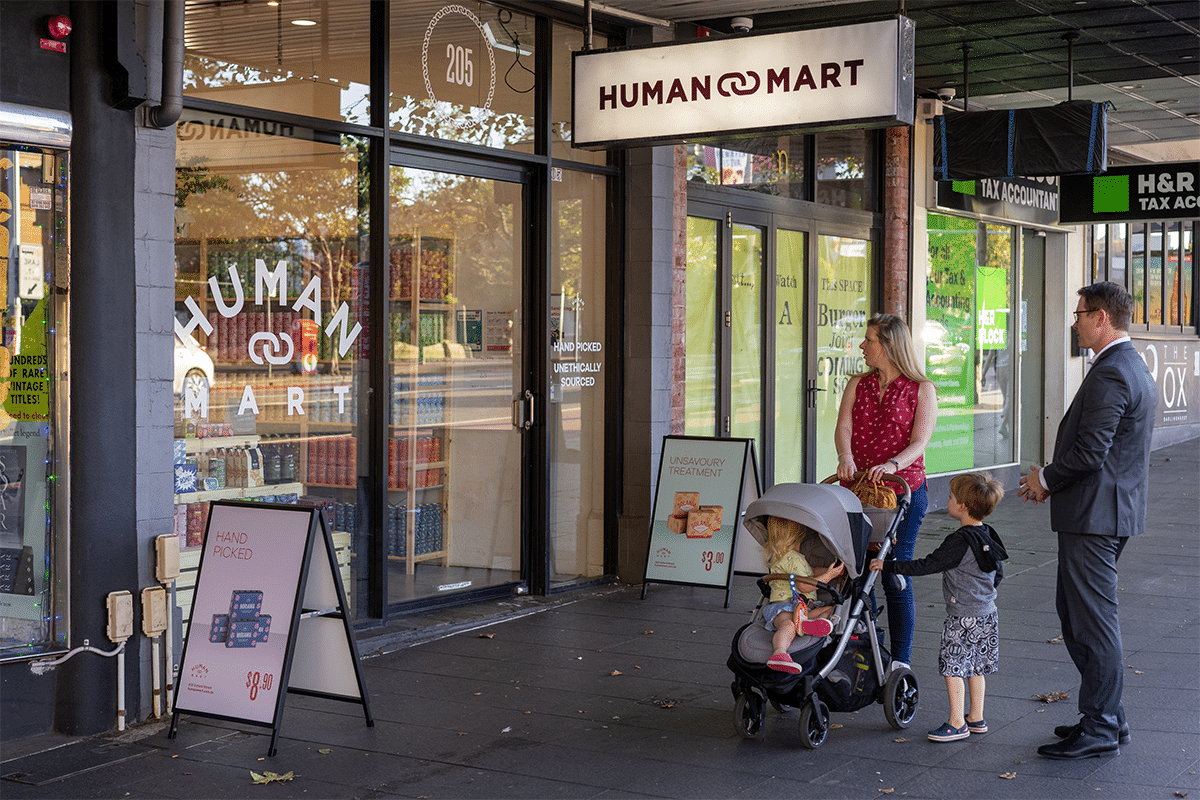 Anti-Slavery Australia Opens Supermarket Selling Humans
It's 2021 and slavery still exists right here in Australia. This week, Anti-Slavery Australia opens the world's first Human Mart in the heart of Sydney, to coincide with International Day of Remembrance of the Victims of Slavery and the Transatlantic Slave Trade (March 25th).
In order to magnify the way victims of slavery are heartlessly bought and sold, Anti-Slavery Australia has created a supermarket that displays products that represent real-life survivors of these unspeakable crimes. The activation aims to shed light on the scarily straightforward, and transactional process that is human trafficking and slavery, with the showcase of over 70 physical items carrying the name and story of individuals who have been subjected to slavery in their lifetime. Opening for a limited time only (Tuesday, March 16 through to Thursday, March 25) at 205 Oxford Street, Darlinghurst.
Samoa Tourism Encourages the Rock to Visit
Samoa Tourism Authority (STA) is reminding Instagram's most-followed actor and proud Samoan American, Dwayne 'The Rock' Johnson, of all the reasons his beautiful homeland should be top of his (and everyone's) travel agenda with a cheeky social video.
The 1-min video has already notched up more than 120,000 views across Samoa Tourism's social channels, with thousands of fans resharing the video and tagging The Rock, along with his stuntman cousin and even his mum. In anticipation of a Pacific Travel Bubble and the reopening of international borders, the video showcases Samoa's most iconic locations as locals tour the beautiful island nation with The Rock's new Teramana Tequila in hand.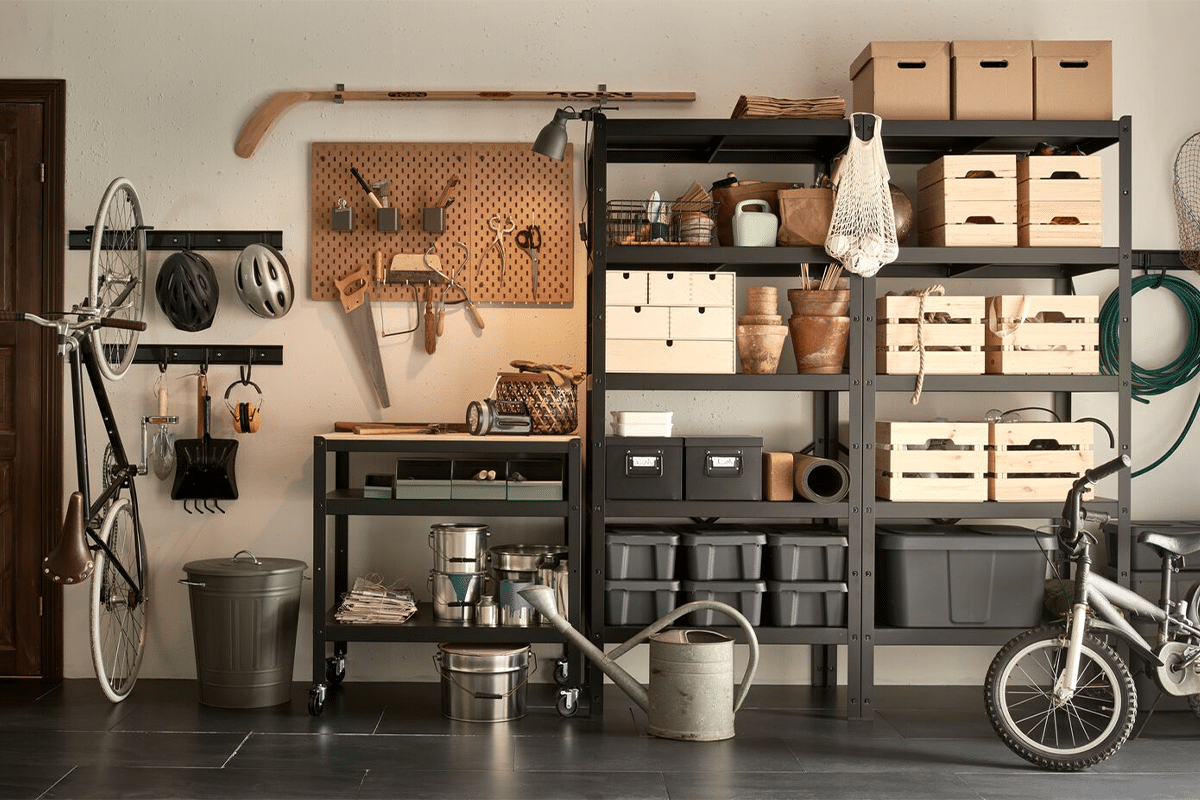 IKEA Australia Releases Declutter Podcast
IKEA Australia has revealed the micro-tidy as the secret to organising every space in the home. The art of the micro-tidy promises to help Aussies can overcome their tidy procrastination with a time-sensitive approach to reorganising some of the most disorganised areas of the home.
Each space is broken up into four micro-tidy tasks, with each task taking no more than 15 minutes to complete. By the end, Aussies will have that Instagram-worthy reveal. To overcome the nervousness felt by many, the self-help series will showcase how Aussies can create those before-and-after transformations in a fraction of the time as they put the micro-tidy concept to the test.
"The art of the micro-tidy helps make organising more manageable and less daunting, and we're happy to have identified this concept so all Aussies can overcome their tidy procrastination", said Amy Hare, Interior Designer for IKEA Australia.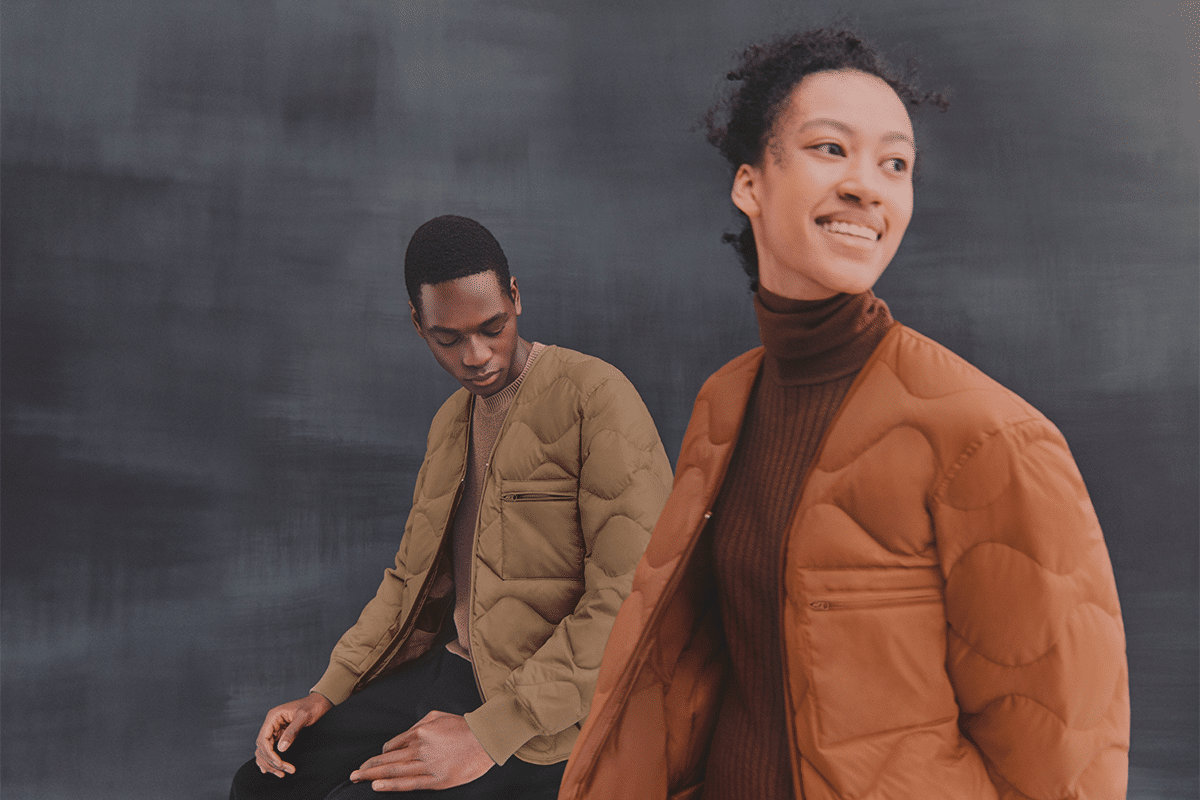 UNIQLO Recycled Down Jacket
UNIQLO is excited to announce the launch of RE.UNIQLO, an initiative that collects UNIQLO clothing that is no longer needed by customers and gives them new life and new value. This effort is a new step toward benefiting the environment and communities by keeping valuable resources out of landfills.
In Australia, customers handing in used UNIQLO Down merchandise to store cashiers will receive a physical AUD$10 off voucher, which can be used for any UNIQLO Down items from the main range and not on special offer. These vouchers are redeemable until the end of June this year.
The Down Recycling Project is the first item under the RE.UNIQLO banner to recycle collected UNIQLO clothes into new UNIQLO items. All of the down and feather from the new products come from the 620,000 down jackets collected from customers, which are given new life as high-quality wardrobe items that are both comfortable and kind to the environment.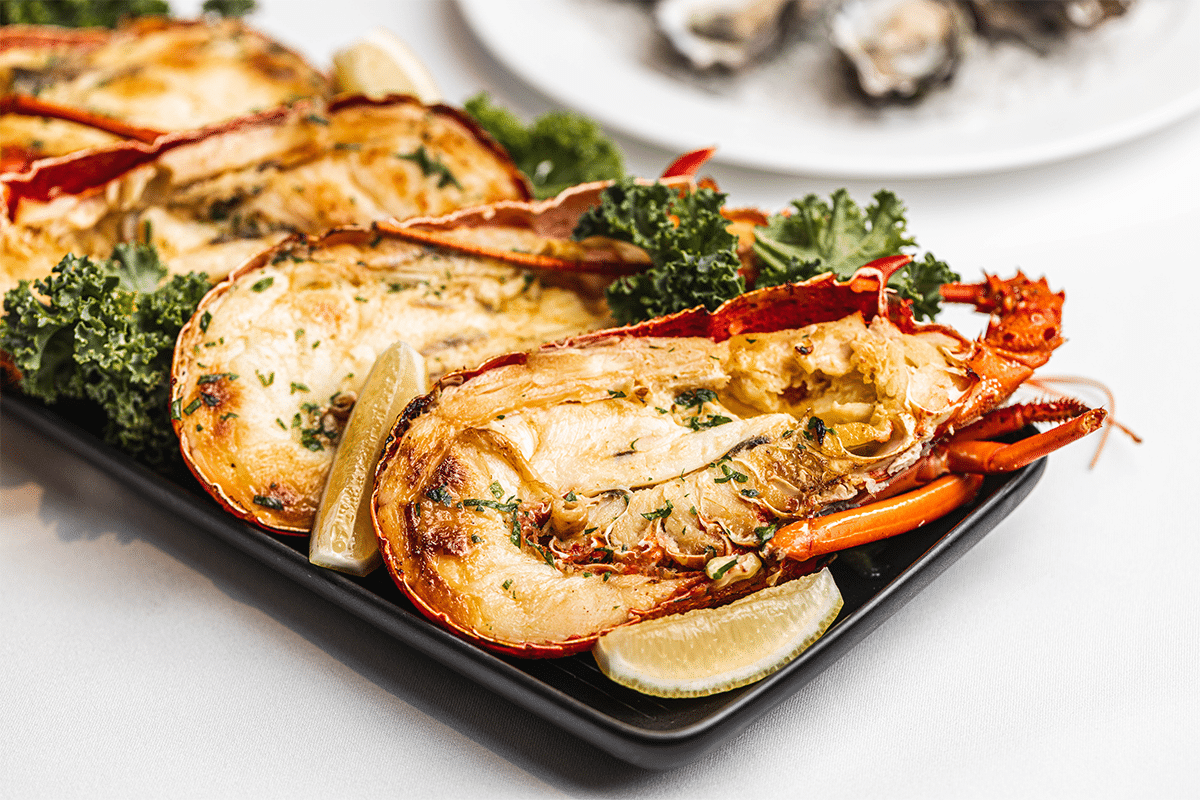 Celebrate Easter and Indulge in Seafood at the Langham
Hop along and experience Easter weekend at one of Sydney's finest establishments. Complete with Lunch, Dinner or Easter Afternoon Tea. Executive Chef Stephen Lech showcases an Easter feast, laden with fresh Sydney Rock oysters, lobster and Tiger prawns, gourmet desserts and more. A selection of rotisserie chicken, oven-roasted Harvey Bay scallops, Ora King Salmon and Risotto Milanese will also be available.
Easter Feast
When: Friday 2nd April – Sunday 4th April
Lunch
Time: 12pm – 2pm
Adults: $168 per person includes beverage package
Children: $59 per child (4-12 years, under 4 dine complimentarily)
Dinner
Time: 5.30pm – 10pm
Adults: $168 per person includes beverage package
Children: $59 per child (4-12 years, under 4 dine complimentarily)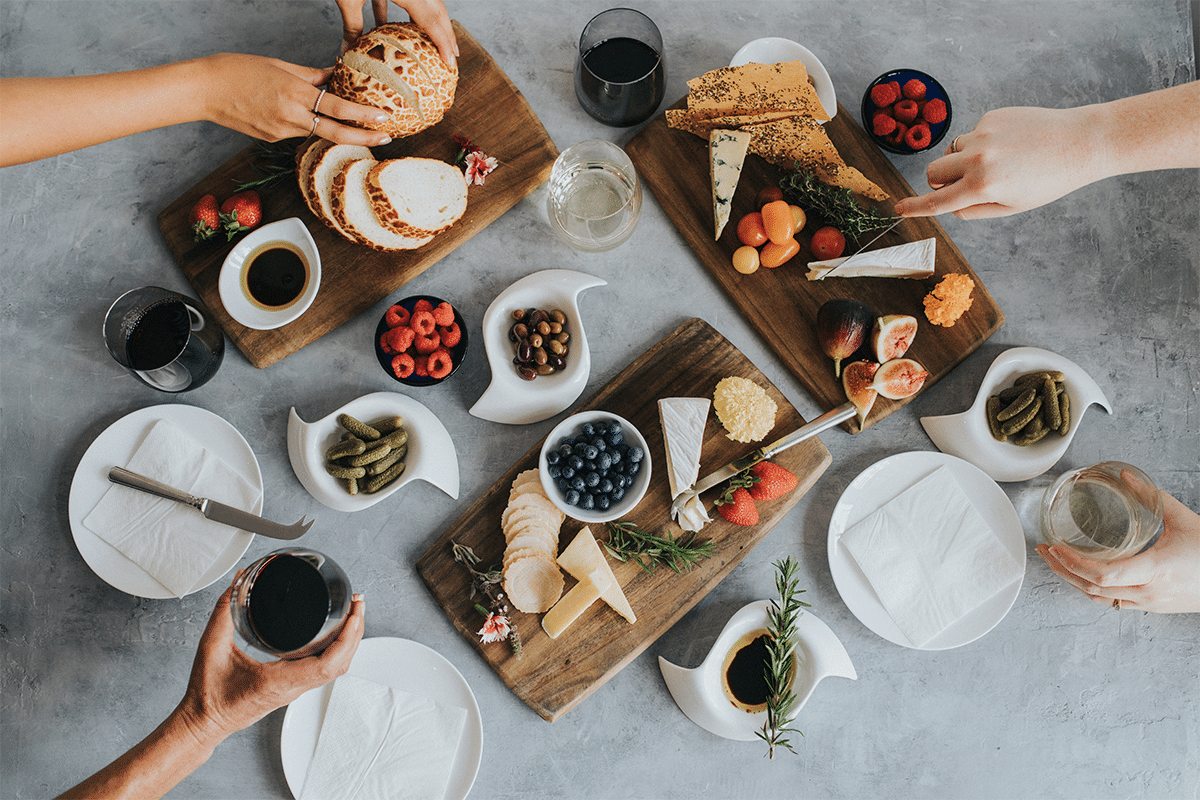 The Star and Treasury Launch 40 Days of Flavour
As the season changes, The Star Entertainment Group is spicing up South-East Queensland with 40 Days of Flavour, an autumn explosion of food, drink and entertainment from 22 March – 30 April. Inspiring locals and visitors alike to enjoy the best of the Sunshine State, 40 Days of Flavour will bring together cultural tastemakers, expert chefs and music talent in an exciting celebration of the season's flavours.
For 40 days and nights, The Star Gold Coast and Treasury Brisbane will deliver up a diverse program of dining experiences, created by some of Australia's brightest chefs, using the finest produce available. Guests can experience a Japanese flavour-fusion at Kiyomi, as visionary mastermind Chase Kojima; a four-course feast by Nineteen at The Star's Uday Huja, set against the glittering Gold Coast skyline; Tom Mumford's mouth-watering degustation at a world-class steakhouse, Black Hide by Gambaro; and a progressive dinner of signature dishes from The Star Gold Coast's dazzling dining portfolio.
The Star Gold Coast & Treasury Brisbane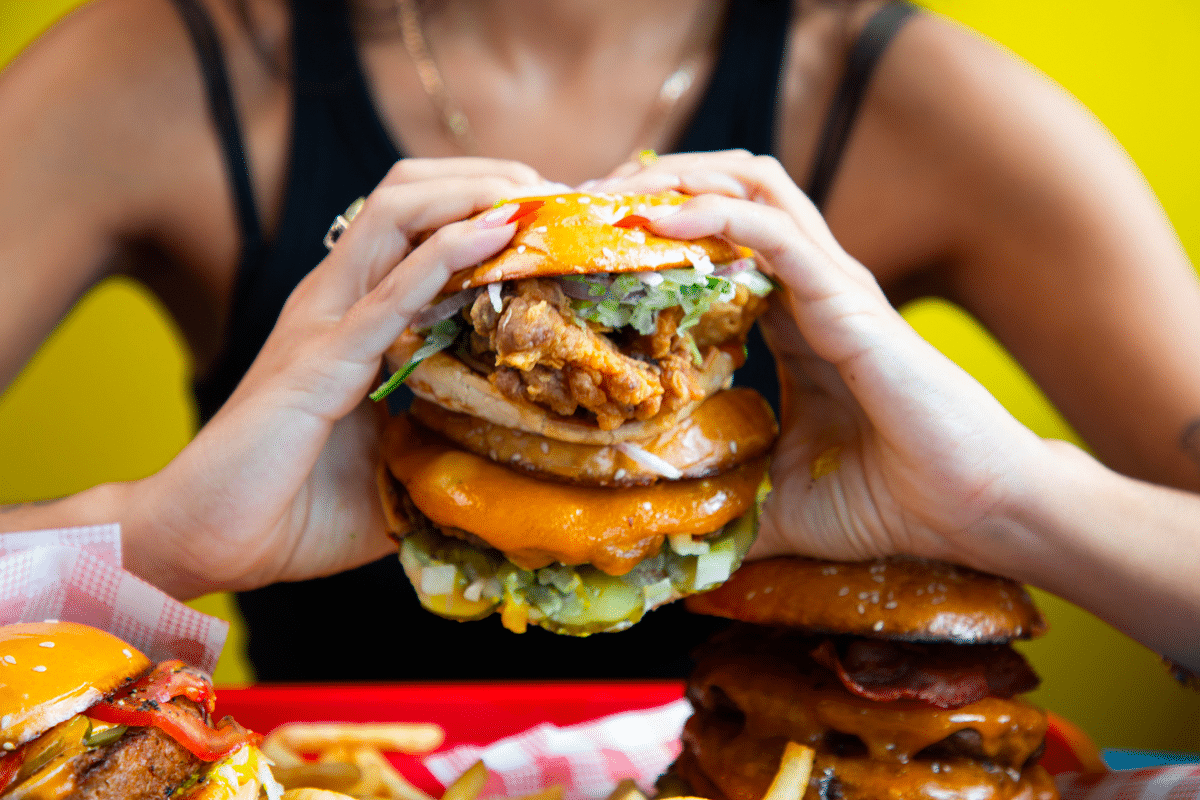 Celebrity Chef & Eggslut Founder Launches "Iconic Burger"
The Burger Collective, Australia's number one app for sourcing the best burgers in your city, have now created their very own burger delivery app, called TBC Delivery.
To celebrate this mouth-watering new venture, The Burger Collective has collaborated with celebrity chef and Eggslut founder, Alvin Cailan, via a pop-up burger shop in Potts Point called Iconic Burger. The pop-up opened on the 17th of March and will only be open for 3 weeks, so make sure you get it before it's gone. All burgers will be available for takeaway or delivery via the app.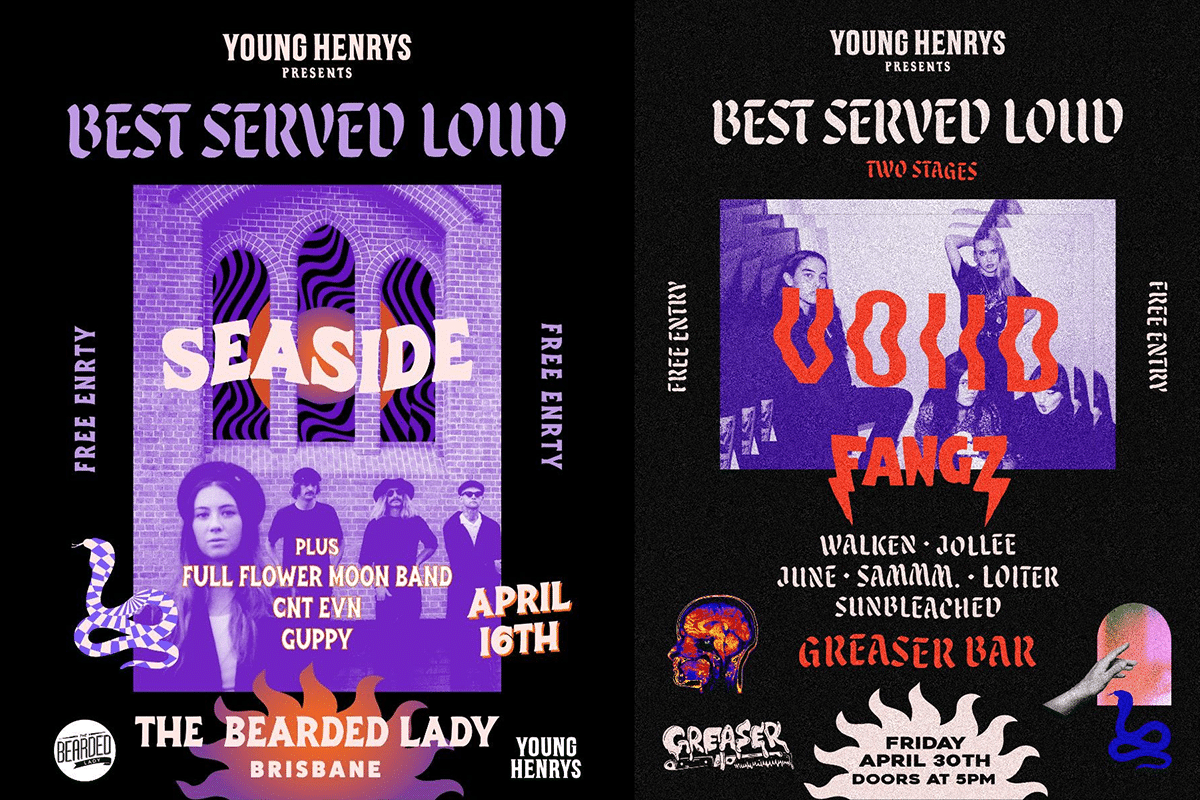 Young Henrys Announces the Return of Live Music Series
Young Henrys will be announcing the latest instalment of its live music series Best Served Loud. Heading to the sunshine state's capital, Brisbane, Best Served Loud will kick off Friday, April 16 at The Bearded Lady, before heading to Greaser Bar on Friday, April 30.
Best Served Loud live music series will call on some of the country's most exciting acts for two nights of rapturous live music including Seaside, VOIID, FANGZ, Full Flower Moon Band and more.
You'll also like:
Feel-Good Friday: March 12 – Bombshells, Alarm Bells and Craft Beer Hotels
Feel-Good Friday: March 5 – Foods, Dudes and Nudes
Feel-Good Friday: February 26 – Spill the Tea