Feel-Good Friday: October 29 – Fried Chicken, Food Trucks and Free Menulog for a Year
Picture this… It's five-thirty on a Friday and your phone pings. It's the fellas in the group chat – Jono sent: s'doing? To the Brahz. You've just cracked a white claw at the desk. There's a table for twelve booked at the local and tomorrow's tee-off isn't til eleven. We're giving it a nudge tonight… Life's good.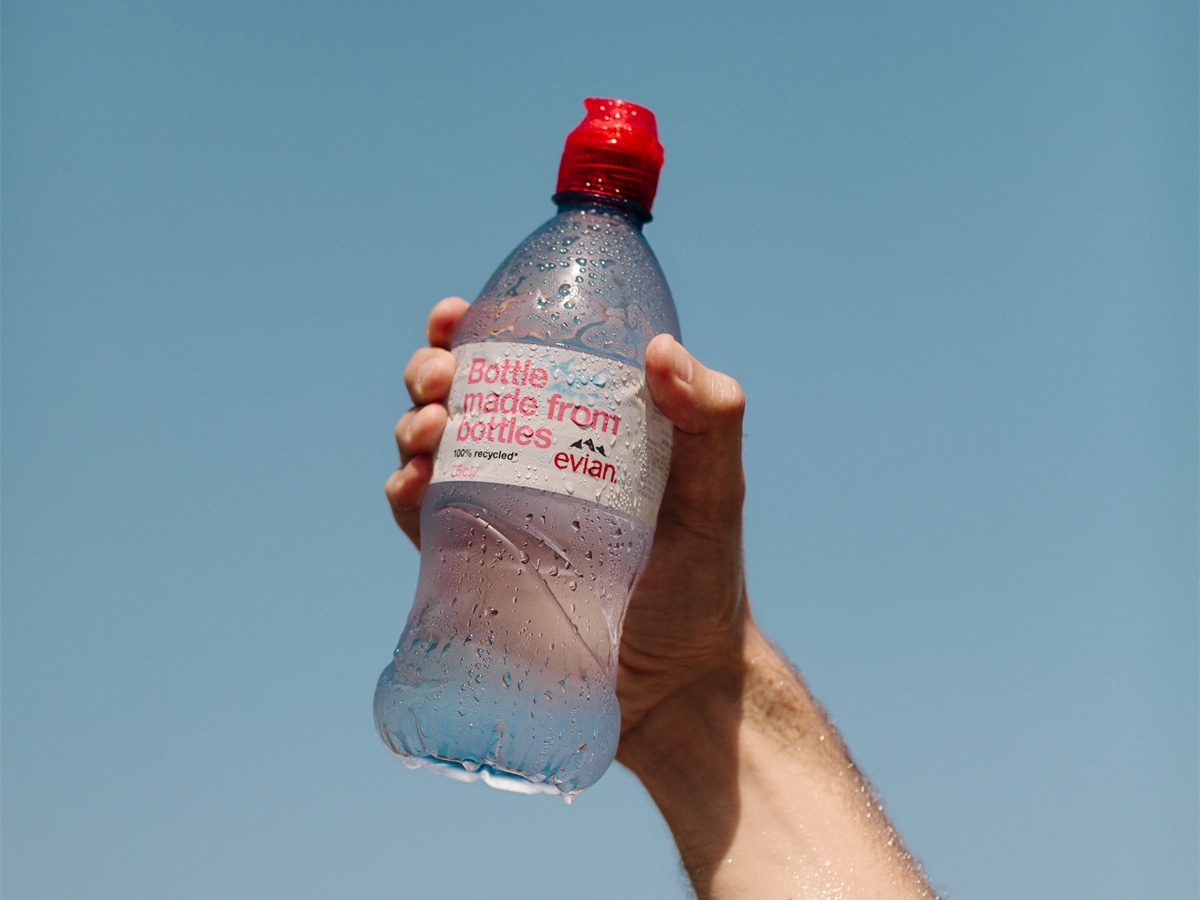 Evian is Now Making Bottles Made From Bottles
With the goal of becoming circular by 2025, Evian has reached a key milestone in its sustainability journey by introducing a range of bottles made from bottles.
From reefs to rainforests, Australia is home to some of the most exquisite natural biomes in the world. So, with climate change and our nation's carbon footprint in the spotlight, it's great to see Aussie companies doing their bit to push Australia in the right direction.
Available now, every bottle of Evian you buy will be made entirely from recycled PET. This allows them to reduce carbon emissions in the production process by as much as 50% compared with bottles made from all virgin plastic.
"We are really proud to have innovated our range and produce a bottle that is made from bottles. Increasing demand for rPET promotes better recycling systems to keep plastic out of nature and in the economy", Shweta Harit, Global Brand Vice President for Evian, said. "We encourage everyone to accelerate the usage of these collection points and ensure that all bottles can become new bottles, keeping the use of virgin plastic to an absolute minimum."
Help Menulog Crown the Best Aussie Takeaway Restaurant and Win a Years Free Takeaway
Aptly named the Menulogies, Menulog is on the hunt for the best Australian takeaway joints and they need your help.
First up, they need an Armchair Academy – the best (takeaway) food critic from every state to help find Australia's top restaurants. It's a tough job, but someone's gotta do it. If you're up to the gig, submit your application – a written, movie critic-style review of their favourite dish from their favourite Menulog restaurant on the Menulogies site – The most charismatic, moving and entertaining reviews across the country will be selected, with one winner per state receiving one year of free Menulog! Every restaurant chosen by the Armchair Academy will also receive the Armchair Academy Choice Menulogies Award, to display in their pool room.
On top of that, you can vote in the Menulog People's Choice Award for their state or territory – definitively crowning them the most popular takeaway of 2021. Better yet, everyone who cast's their vote will also go into the running to win a host of $50 Menulog vouchers. Not bad, hey?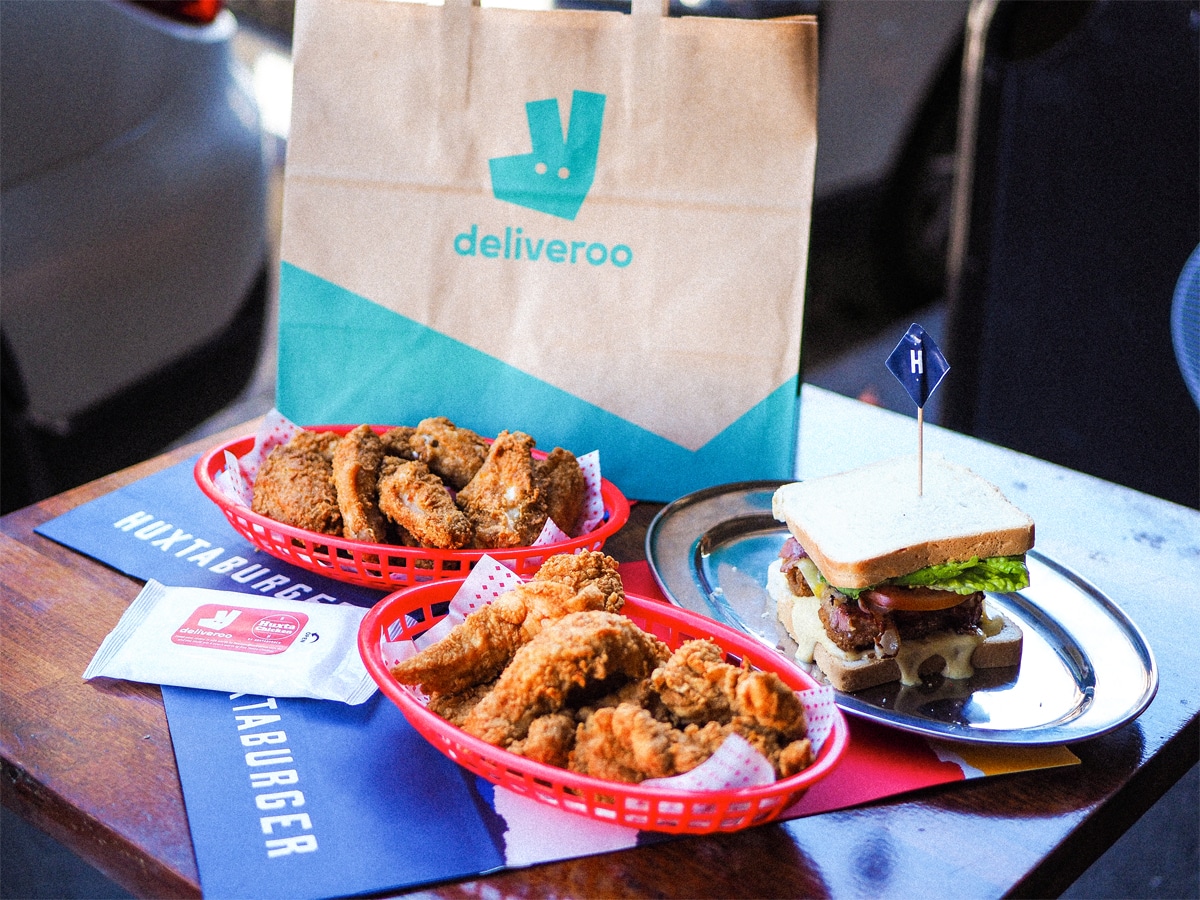 One in Three Chance to Win Free Chicken For a Year Thanks to Huxtaburger and Deliveroo
Anyone down for some chicken wingdings?
The team over at Huxtaburger has been slinging some crazy good food for a while now but, just this week, they've launched their new Fried Chicken Brand Huxta Chicken. Exclusively available on Deliveroo, they're celebrating the launch by doing the lord's work and giving away thousands of pieces of fried chicken to Aussie's across the country. If that wasn't good enough, fried chicken connoisseurs who leave a review on the app will have the chance to bag a year's supply of the mouth-watering, crispy goodness as well as a year's free delivery on Deliveroo.
All you've got to do to get involved is order yourself some Huxta Chicken on Deliveroo. Then, once you've devoured your treatos, send a review (25 words of less please) to [email protected] and wait patiently for it to be judged on its creativity, emotiveness and accuracy. The winner in each state – drum roll please – will be awarded A YEAR'S SUPPLY OF HUXTA CHICKEN!!!!
If that wasn't enough, the first 100 orders from Huxta Chicken site will also snag a free portion of its signature chicken wings with two dipping sauces (Alabama White sauce, Smokey BBQ, Hot Buffalo or Blue Cheese)**. Best be on your toes clucky chicken fans, it's first in, best dressed.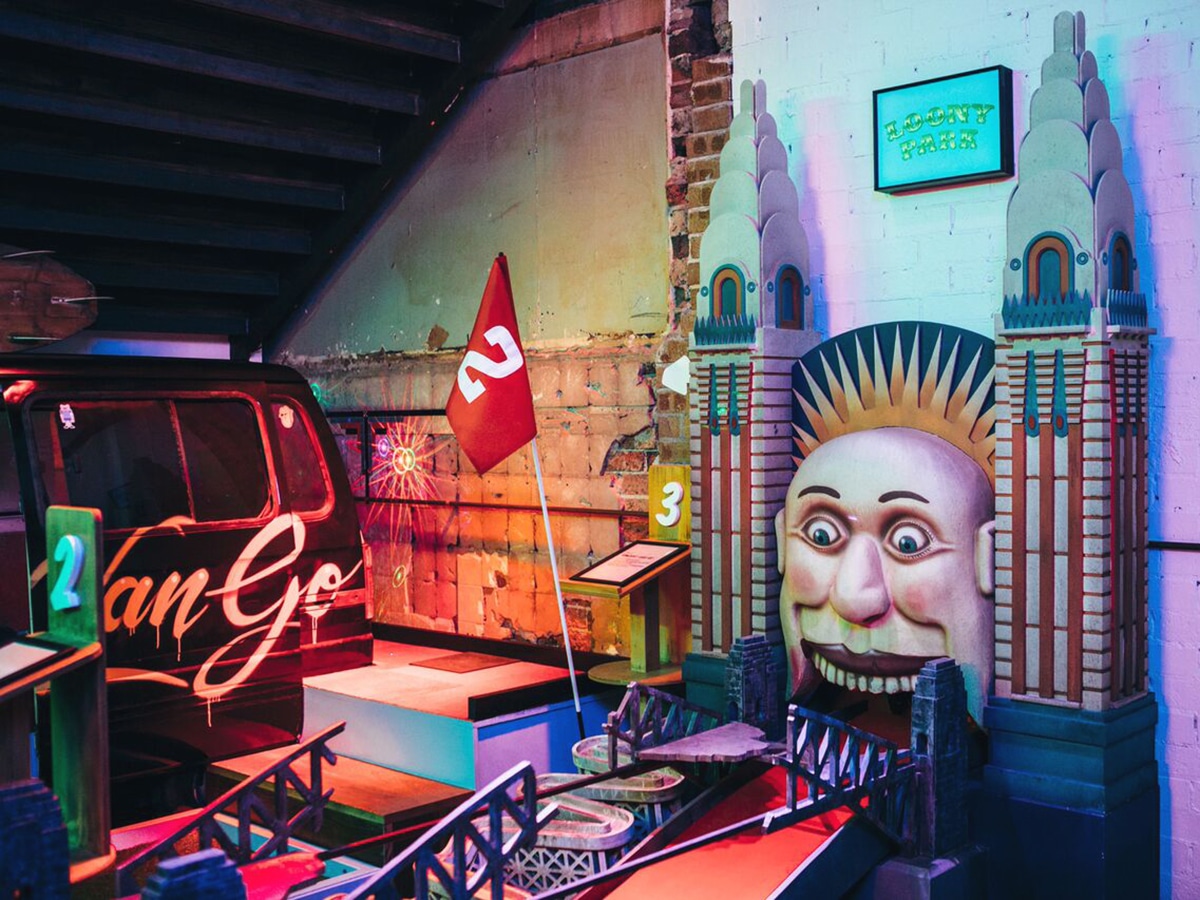 Holey Moley, Strike Bowling and the Arcades for Just $10 All in Support of Headspace
Funlab is back making waves with their fifth inaugural 'Day of Fun', this year throwing their support around Headspace. You'll know Funlab as the masterminds behind Holey Moley and Strike Bowling, but the 'Day of Fun' raises much-needed funds throughout some of Australia's favourite entertainment venues alongside headspace to assist young people through tough times and help them get back on track.
'Day of Fun' is back in 2021 on Tuesday the 9th of November!
All proceeds from Funlab's venues across Australia on the day will go directly to headspace National and participating local headspace centres, which provide early intervention mental health services to 12-25-year-olds across the country. This year, they're aiming for a whopping $200,000 through the Day of Fun activities in 2021.
At all of its venues nationwide, Funlab will reduce all activity pricing to AUD $10 per activity for the duration of Day of Fun. Bookings are essential via venue websites and whether pummeling pins at Strike; owning arcades at Archie Brothers; sinking putts at Holey Moley; or trawling for treasure at B.Lucky, Funlab has a Day of Fun activity that is sure to excite and delight after a challenging year.
So do your part and head down to your local Funlab venue on the 9th.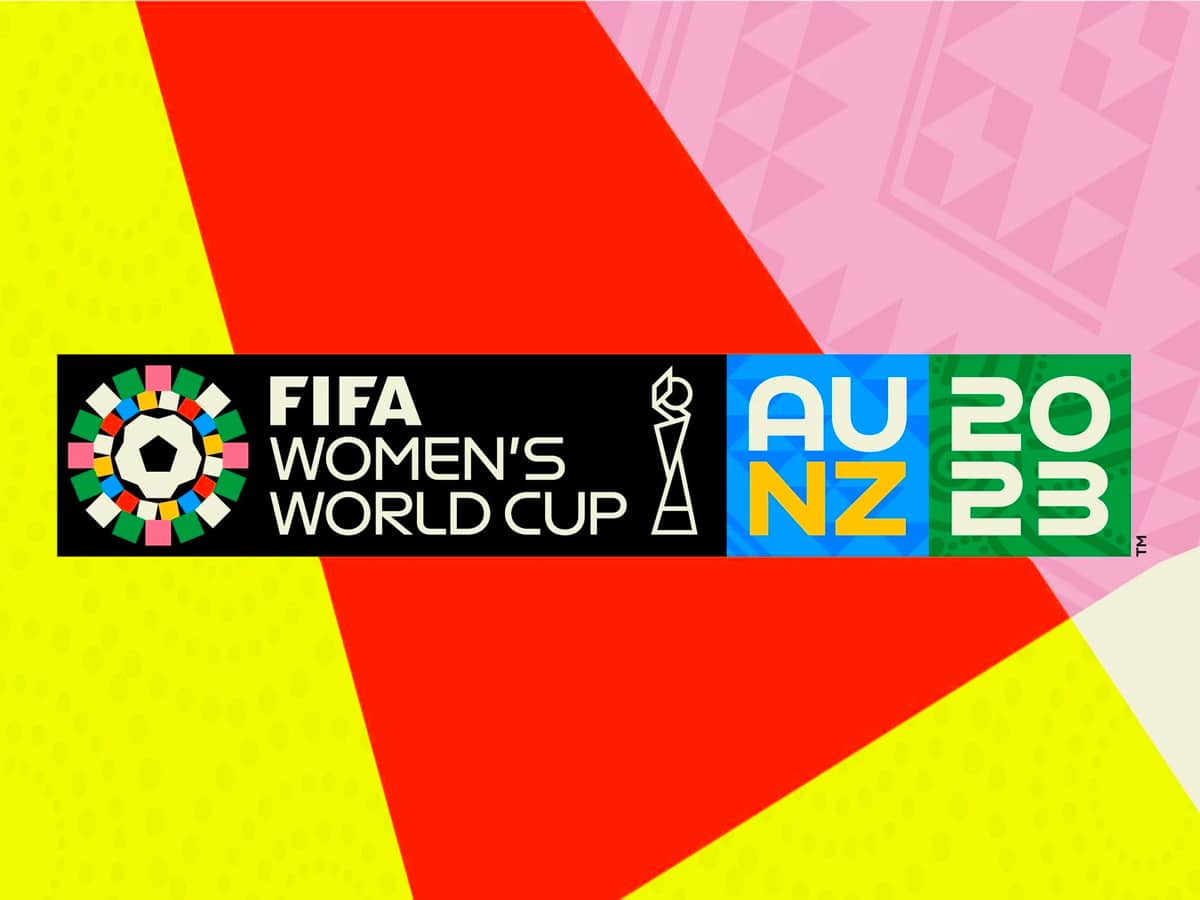 FIFA Women's World Cup A&NZ 2023 Promises Beyond Greatness
Unveiled last night, FIFA launched a flashy new brand identity for FIFA Women's World Cup 2023 with the bold new slogan: Beyond greatness. Set to kick-off in early 2023 and span across Australia and NZ, the 32 nation tournament's new slogan is intended to unite and inspire people around the world through the power of women in sport and football.
Inspired by the iconic Australian and New Zealand landscapes, FIFA also launched a logo for the games. Building a palette based on the rainforests, earth, mountains, cities, and water of the two countries, you'll notice that there is also a radial motif featuring 32 colourful squares – celebrating the new expansion to 32 participating nations. They've also ensured to celebrate the indigenous cultures that enrich the history of the two host nations.
As a whole, the announcement of the brand identity is emblematic of the world's best teams coming together, with the spirit and values of the two host countries radiating back out into the world, with football at its core. Up up the 'tildas.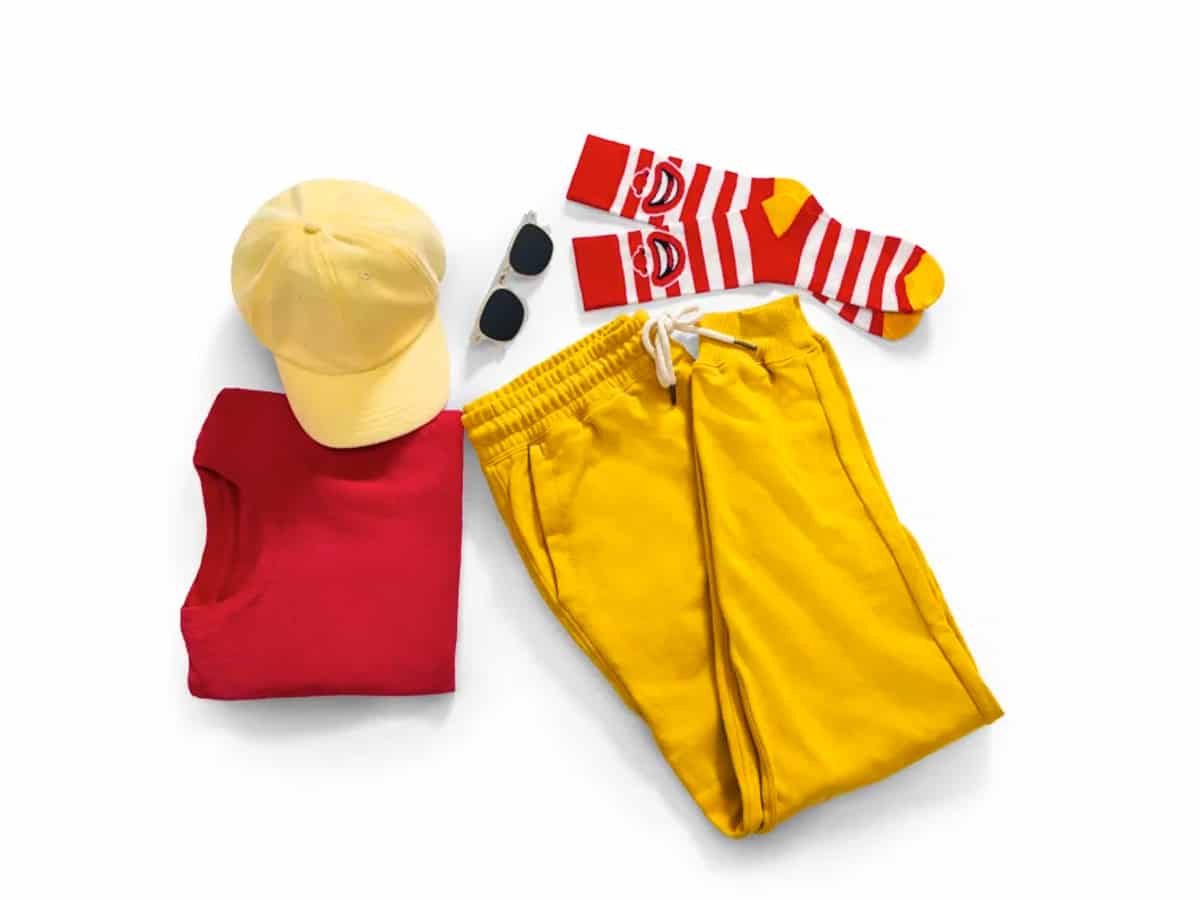 Macca's Drop Exclusive Birdie Silly Socks to Raise Funds for RMHC
Ronald McDonald House has been supporting the families of children with mental illnesses in Australia since 1981. Saturday the 13th of Novemeber marks the 2021 McHappy day, the annual fundraiser for RMHC and they've just launched an exclusive pair of Birdie Silly Socks to help everyday Aussies show their support.
Available here for $20.00, the socks are inspired by the much-loved Maccas character Birdie. With limited quantities, you'll have to be quick and order online to ensure you grab a pair.
McHappy Day is the largest annual fundraiser for Ronald McDonald House Charities in Australia, helping seriously ill or injured children and their families stay together and close to care while undergoing treatment or surgery in hospital. Over the past 30 years, McHappy Day has raised over $56 million for Ronald McDonald House Charities.
If you're headed into your local Maccas, grab a pair of the Ronald McDonald, Grimace and Hamburglar Silly Socks, only available at restaurants but still with all profits going to RMHC.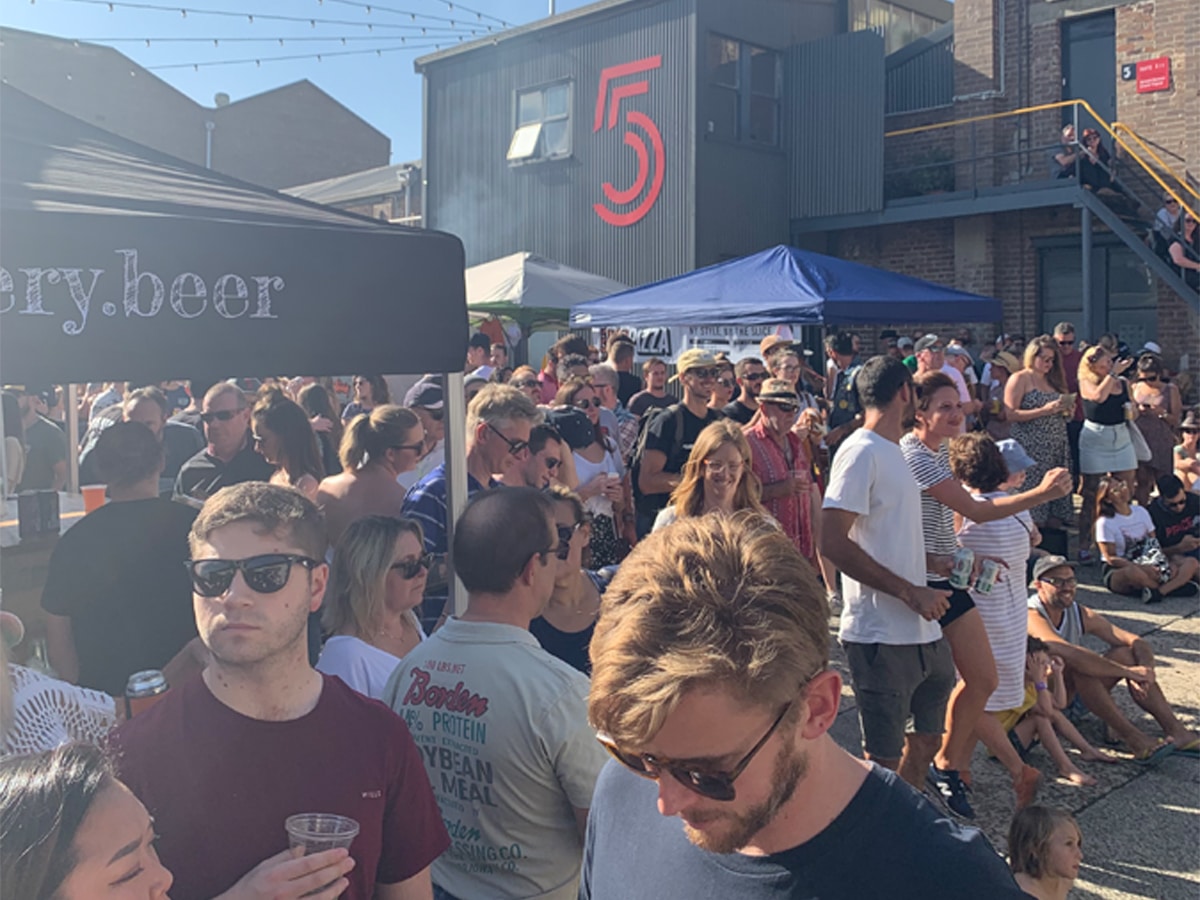 80% VAXXED = 80% COOKED with Willie The Boatman
Everyone likes to celebrate the climbing vaccination rate a little differently. Willie The Boatman, well Willie likes to celebrate it by getting cooked. Not fully cooked. Just 80% cooked. Like a medium-rare cooked.
Set for Saturday the 20th of November, the Willie The Boatman team are hosting a ticketed Family Friendly Festival at their St Peters location so the whole family can come along to enjoy the sun, some fresh air and some delicious food, music and bevvies.
Willie will be manning the drinks, while on the food they've teamed up with a couple of Sydney's favourite food trucks. We're talking Sparky's Jerk Chicken, Hot Dogs of the World and BBQ in a Barrel all making an appearance. Oh, and stay tuned, there'll some extras announced in the coming weeks.
There'll be no absence of good music with the appearances of Andy College Band, CK & 45s, as well as many others set to appear on the day to accompany those good vibes we've all been craving.
Tickets are going for AUD $35 and are a must-buy too ensure you can attend. It's a COVID-Safe event so numbers are limited to 1000 people. Don't worry about kids under 12, they're allowed in free and there'll be a jumping castle and other entertainment to keep them busy while you ahem* get cooked.