Feel-Good Friday: October 30 – Red, Dead and Fairy Bread
The big day is here, the one goth kids wait all year for. Crack out the scary movies and popcorn, because Halloween has come 24 hours early. To be fair, it's not really a huge thing here in Australia, but that's not going to stop us from stumbling around and foaming at the mouth like a B-grade zombie later tonight, 12 or so beers permitting.
Before we get too ahead of ourselves, however, it's time to let the good vibes flow. Here's Feel-Good Friday for this week.
You'll also like:
Feel-Good Friday: October 23 – Rebels, Range Rovers and Ricky Gervais
Feel-Good Friday: October 16 – Spring Has Sprung
Feel-Good Friday: October 9 – Mindfulness, Mental Health and Monopoly
Vollebak Launches the World's Most Unlikely Store
British fashion label Vollebak isn't afraid to do things differently, but the latest initiative is something else.  The brand has chosen the remote Tjukayirla Roadhouse, 1200km from Perth in the middle of the Great Victoria Desert, as its first-ever global stockist. While it might seem like an unlikely location for Vollebak's first-ever stockist, Australia's red centre bears a striking resemblance to Mars.
What's the significance of that? Well, the brand recently released a Deep Sleep Cocoon in preparation for the first manned missions to the Red Planet. Remote Stores form an integral part of the ecosystem that makes exploration possible, and Tjukayirla Roadhouse is the first of ten soon-to-be Vollebak stockists around the world. According to Vollebak, there are more remote stores set to launch in the future.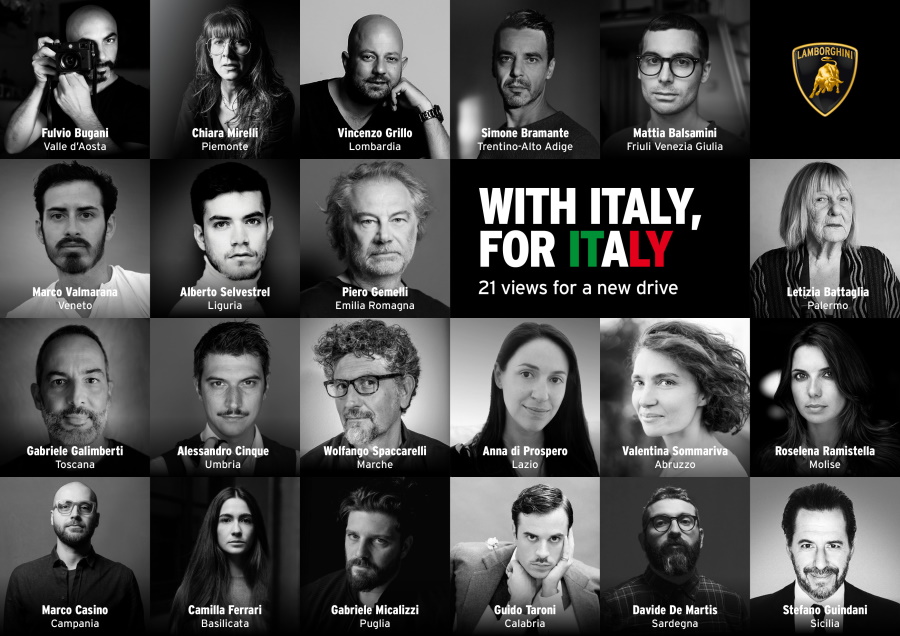 Lamborghini's 'With Italy, For Italy'
With the impacts from COVID, Automobili Lamborghini are hoping to restart and rev up Italy's engines with their 'With Italy, For Italy' initiative. They've collaborated with 20 talented photographers to create moments and tell the amazing stories that have emerged out of a challenging 2020, showcasing the iconic vehicle range. The aim is that the images will help reinvigorate the country's image, sending a positive signal of rebirth during the COVID-19 emergency.
Katia Bassi, Lamborghini's chief marketing & communication officer commented: "For us "With Italy, For Italy" is a project of great cultural and social importance. We are emerging from a difficult period of crisis, as Italy was faced with a serious health and economic crisis and now faces major challenges. In this context, we felt a strong responsibility to put the strength of our brand at the service of our country. As an icon of Made in Italy with powerful communication channels, we wanted to use the talent of Italian artists to help boost Italy's image at a global level. This is our act of love and support for our country."
Dinner & A Show With Lime Cordiale
Live music is officially back. We may still be a little way off a proper stand-up boogie but Merivale has put together the closest thing to it with their latest 'Live At The Table' series at the Beresford. Last night saw the first event kick-off, so we sat down for a good ole dinner and a show. The night was scored by live sets from Le Shiv, Carla Wehbe and super special gig from local legends Lime Cordiale. Making things easy, each ticket includes a feed and a drink of either Byron Bay Premium Larger or Jamo Dry and Lime.
There's something endearing about watching live music sitting down. It makes you feel like you're turning up to an old school speakeasy. This is such an epic opportunity to see some of Australia's favourite artists in a completely different setting. Up next on the ticket is Young Franco next Thursday. Following that, Babe Rainbow will be performing their laid back cosmic rock on the 19th of November.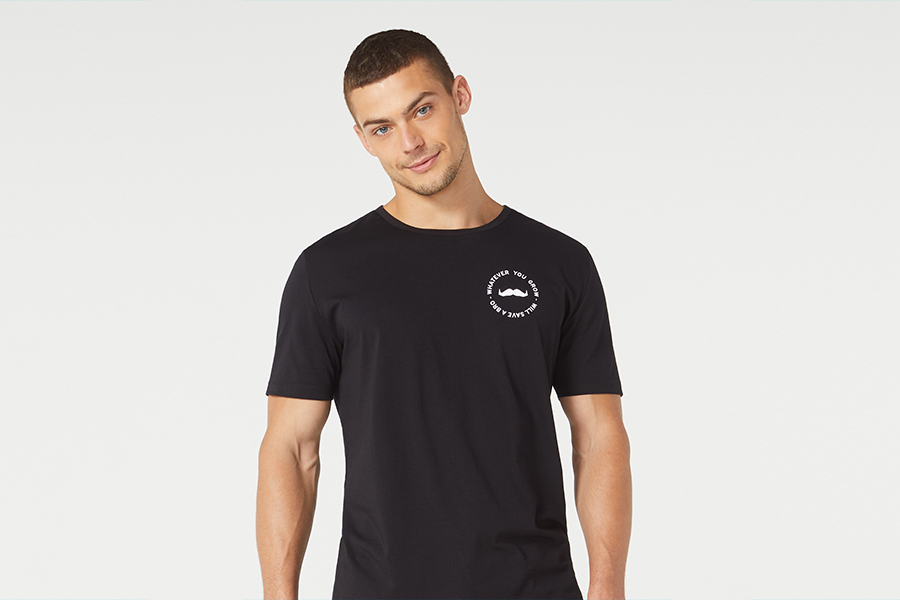 POLITIX's Buy a Tee and Save a Bro this Movember
Menswear brand POLITIX is putting its efforts behind an important cause, partnering with the legends over at Movember for the third consecutive year. To back the campaign, POLITIX has released two limited-edition shirts, created in-house by the POLITIX design team which can be purchased instore and online for $49 each. Best of all, the gross proceeds from the sale of every t-shirt are donated to Movember. Additionally, throughout November, POLITIX is donating $10 from every pair of chinos purchased to Movember which, along with the tees, are crafted using Better Cotton Initiative cotton, which supports more sustainable cotton farming. Get in and grab some killer clothes for a cause.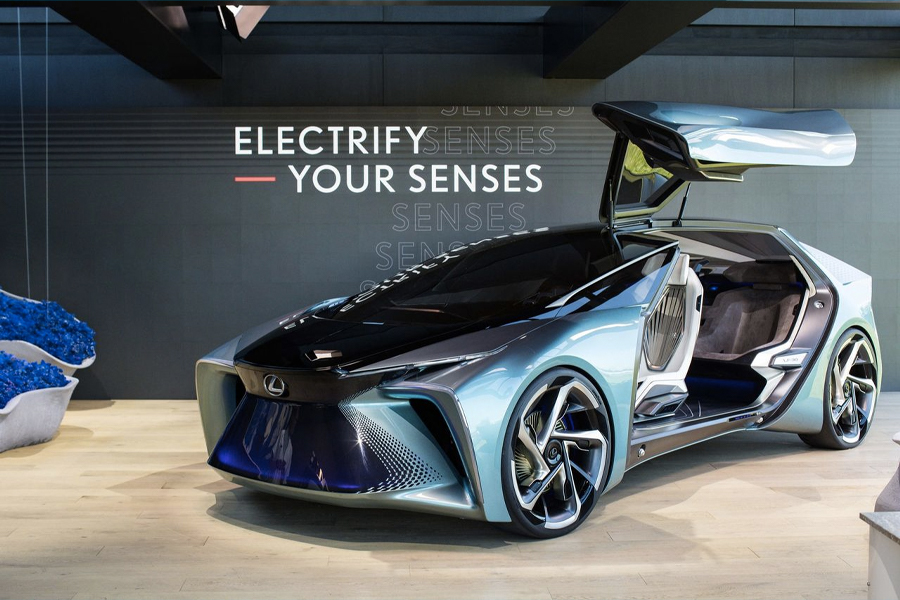 Lexus Australia Opens Virtual Doors this Cup Carnival
As Principal Partner of the Victoria Racing Club and naming rights sponsor of the Lexus Melbourne Cup, Lexus is celebrating the race that stops the nation, at home for the first time ever. In previous years, Lexus Australia's birdcage venue, LANDMARK by Lexus, has sat pride of place at Flemington. This year, LANDMARK by Lexus will become a temporary broadcast stage with scheduled live crosses set to electrify senses across the four race days. Within the space, Lexus will also debut the futuristically styled, one-of-a-kind Lexus LF-30 Electrified Concept – a vision of what a flagship electrified Lexus will be like to drive in the future. It might not be the Cup we're used to, but Lexus has our back.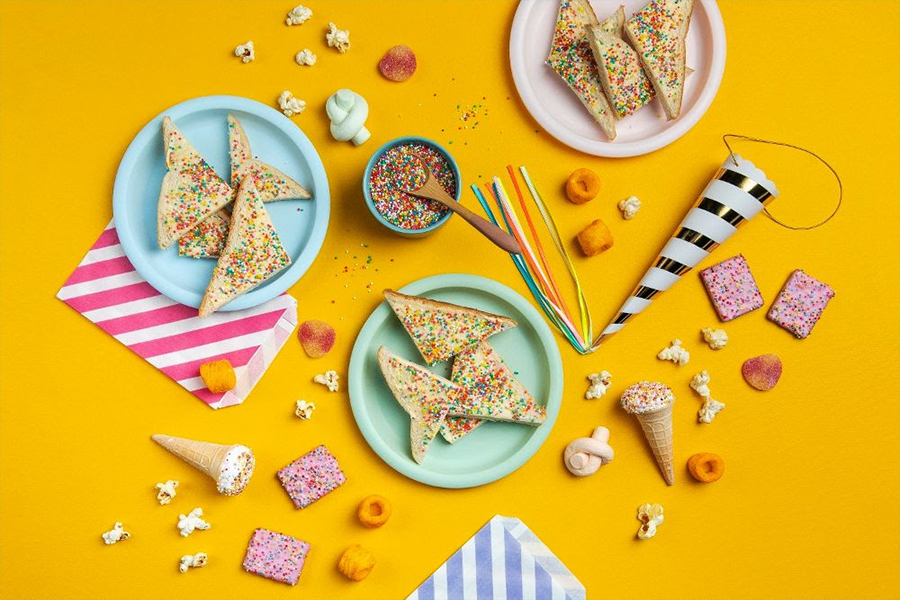 Fairy Bread Day
Get well and truly amongst this. Fairy Bread Day is set to bring in all the nostalgic feels with colourful sprinkles, sugary goodness and lots of laughs for over a week from 24 November 2020, all whilst supporting the mental health of Australia's youth with ReachOut.com. Crack out the 100s & 1000s and share a plate of Fairy Bread at the school bell strike of 3.15 pm on 24 November. Donors can pledge their donations from the day online till 1 December, with all proceeds going to ReachOut.com directly. Even better, during November 2020, 10 cents from every sale of Dollar Sweets 100s and 1000s will also go to ReachOut.com.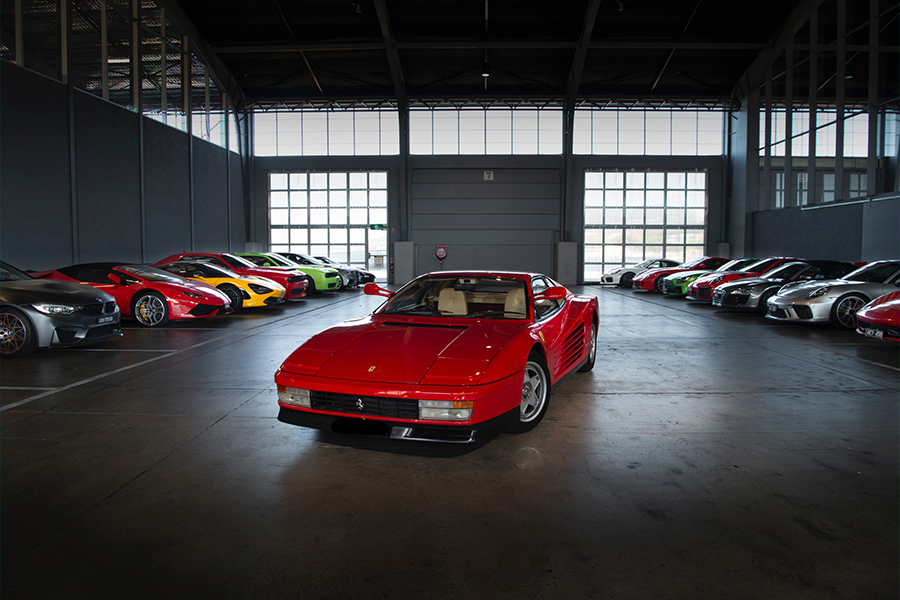 Classic Cars for a Cause
More than 100 classic, collectable and cool cars are set to descend on remote NSW for the Berry Motorfair and it's good news for Aussies. The event will be free to attend but all donations collected on the day will go directly to Lifeline Australia's leading crisis support and suicide prevention service. Even better, former model, Bathurst 1000 + RPM host, and Motorsport enthusiast Kate Peck has come on-board to man the event, which is set to be a ripper day.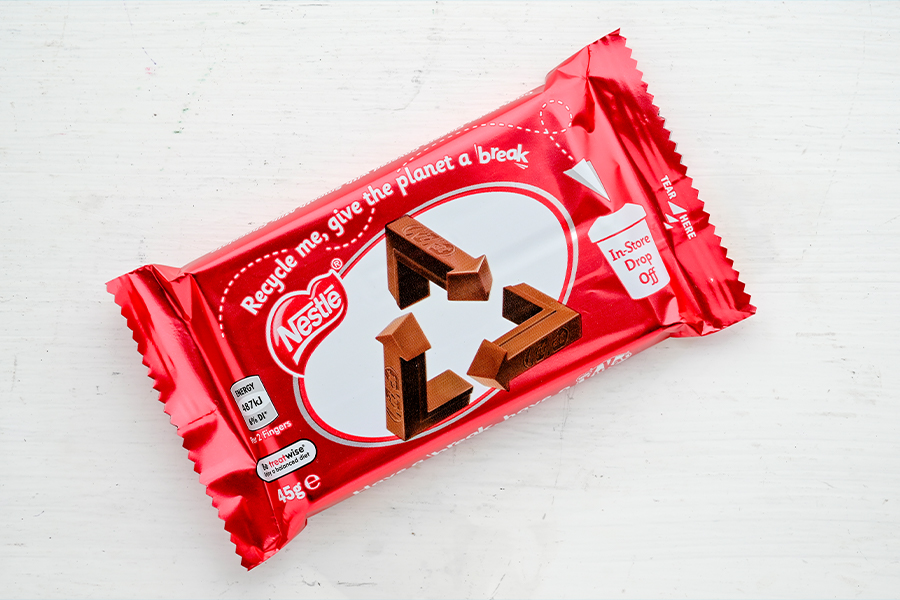 KitKat Encourages Us to 'Give the Planet a Break'
To encourage Aussies to 'Give the Planet a Break', KitKat has made the bold move to temporarily replace its logo on the iconic chocolate bar with a call out to recycle in-store. According to research from the choccie company, one in four people are unaware that they can recycle soft plastics such as chocolate and lolly wrappers, with a further 17 per cent unaware that soft plastics need to be recycled separately from other household recycling. Next time you have a break, make sure you clean up after yourself.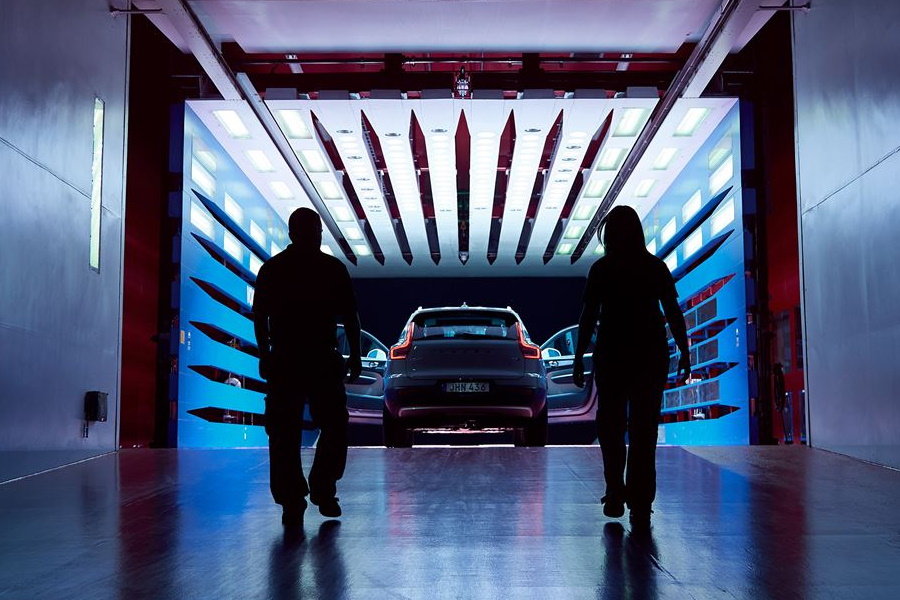 Volvo Cars 'Million More' Safety Initiative
We don't think there's an issue less contentious than better road safety, so we were pleased to hear that Volvo is launching its a 'Million More' initiative that supports its business ambition to save a million more lives through their innovative automotive technology. It includes things like being able to set the maximum speed at which a car can travel if a new teen driver is behind the wheel. In Australia, 1,200 people die on the roads each year and despite new legislation, technology and police enforcement, this number has not changed drastically or been reduced over the years.
With speeding being a major cause of many accidents, Volvo's new technology should go a long way to reducing fatalities on our roads. For 50 years now, Volvo Cars Accident Research Team have confused real-world data from real crash scenes of more than 40,000 cars and 70,000 passengers and are using these insights to inform their innovative systems they have in their cars today improving safety. With National Road Safety Week taking place next month (15th – 22nd November) it is critically important to highlight the impact of road trauma and engage in ways we can all work to reduce this in Australia.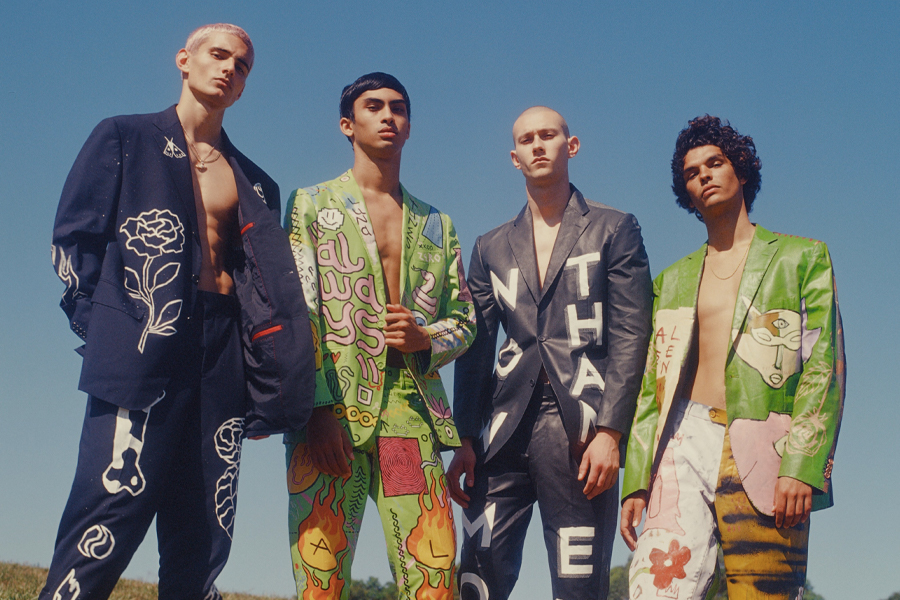 ReclAIMEd Turns One
Today, AIME celebrates the first birthday of ReclAIMEd, an initiative designed to curb the environmental crisis and the staggering 100 billion pieces of clothing that are made every year for seven billion people. Following the success of last year's Suits for Suits exhibition and partnership, AIME and menswear brand M.J Bale are partnering again. This year, M.J Bale has donated 14 suits that will be the canvas for AIME's selection of some Australia's most promising artists to transform into works of art, breathing new life into the garments.
They will be sold online, with 100 per cent of sales going to AIME. The garments are a symbolic coming together of the two organisations, showing the power of collaboration to help create a fairer world.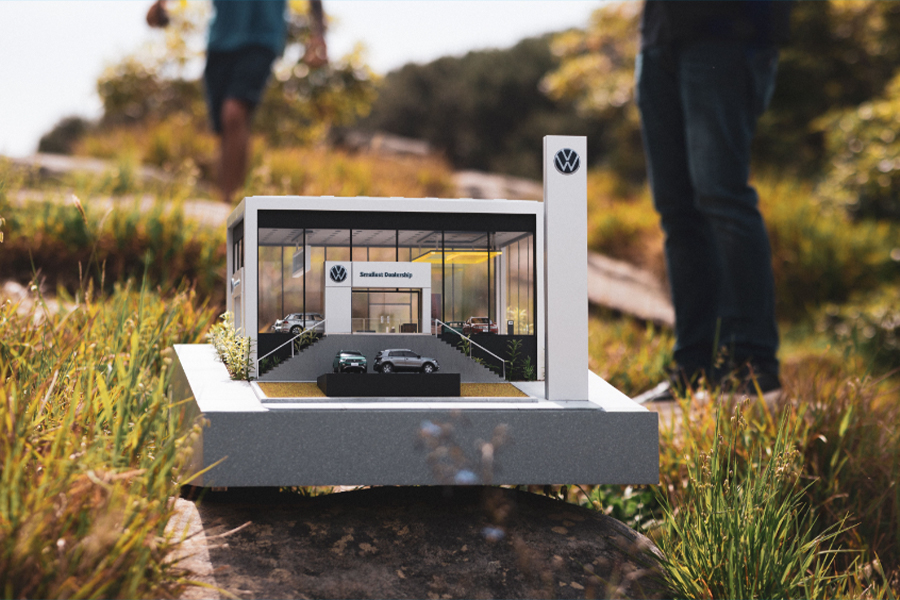 Volkswagen Australia Launches World's Smallest Car Dealership
Volkswagen Australia has launched a new Augmented Reality (AR) experience where Australians can use their mobile phones to try on, then fully customise and purchase Volkswagen's new T-Cross and T-Roc cars. It comes off the back of new research that indicates over a third (34%) of Aussies would be open to buying a car online without doing a test drive. The Volkswagen world's smallest car dealership includes custom-built AR technology to provide Aussies with a holistic view of the car dealership experience. It even includes the ability to test out the lights, open and close the doors, look and interact with the interiors.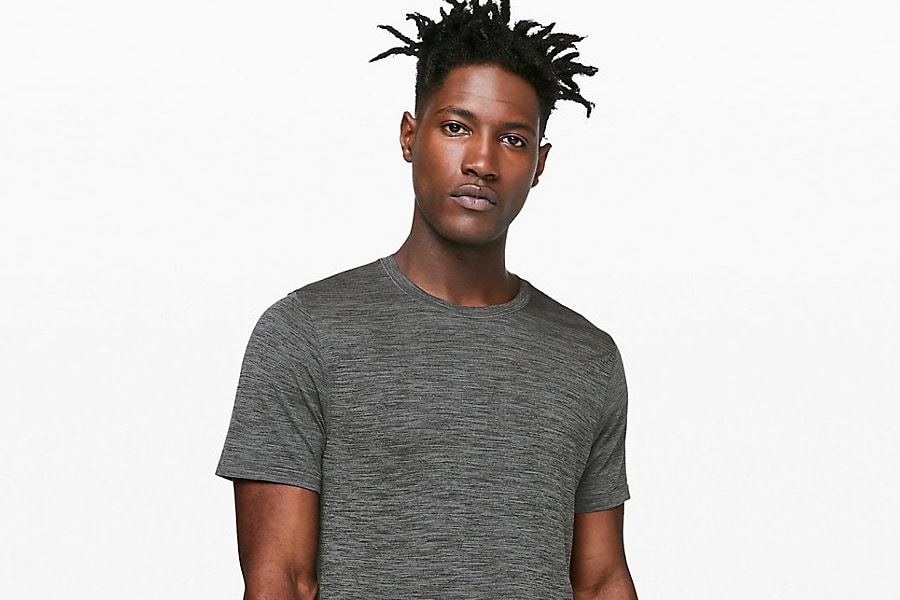 Lululemon Partner with Movember
Sunday is the start of Movember and Lululemon AU/NZ has joined forces with the men's health charity as an official partner, committing to enhance mental wellbeing and provide access to tools and practices which support mind and body wellness.
The brand will be undertaking a variety of initiatives, such as encouraging customers instore and online to set a goal to run or walk 60km (or more) as part of their 'Move' challenge, which recognises the alarming statistic that globally (on average), one man dies by suicide every 60 seconds. Help make a difference via the link below.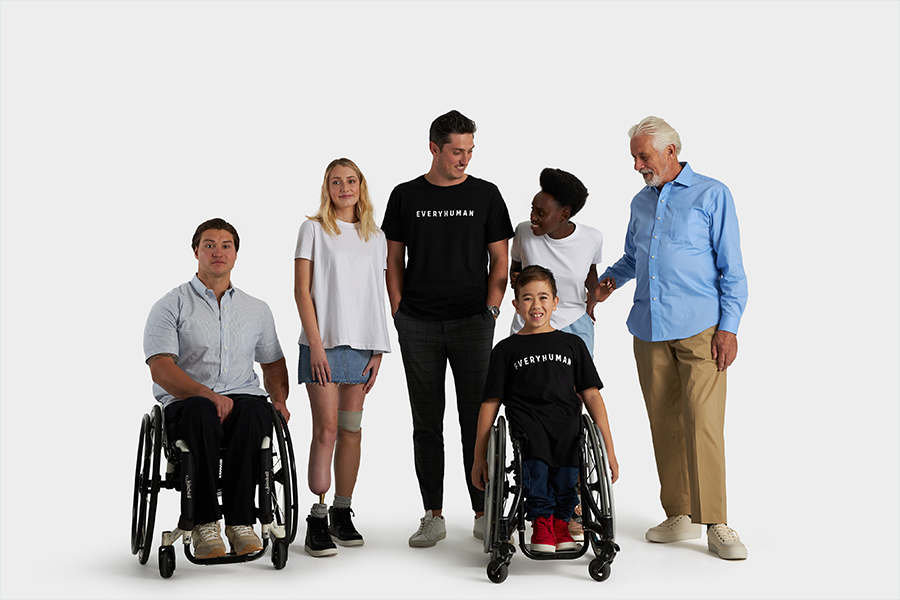 EveryHuman is Empowering Employers to Hire People With Disabilities
In Australia, one in every six people has a disability. Young or old, rich or poor, still only 53 per cent of our disabled population have the opportunity to participate in the workforce. Being employed and participating in a team environment is crucial for those with disabilities. It greatly enhances individuals feelings of self-worth and is helps to build an invaluable routine in their everyday lives. Now, in a post-COVID world, the number of workplace opportunities for this vulnerable proportion of our population has decreased significantly. It's not good enough.
October is Disability Employment Month and EveryHuman, Australia's leading inclusive and ethical fashion designer, is looking to raise awareness by providing both stylish and functional clothing that gives our disabled Australians the confidence to get into the workforce. After launching in 2019 EveryHuman has worked collaboratively with a variety of charities who are also passionate about breaking down barriers in the disability space.
If you're interested in supporting this cause, grab yourself a Social Impact t-shirt. Each one has been designed so that 100 per cent of the profits from each purchase are being donated. How good.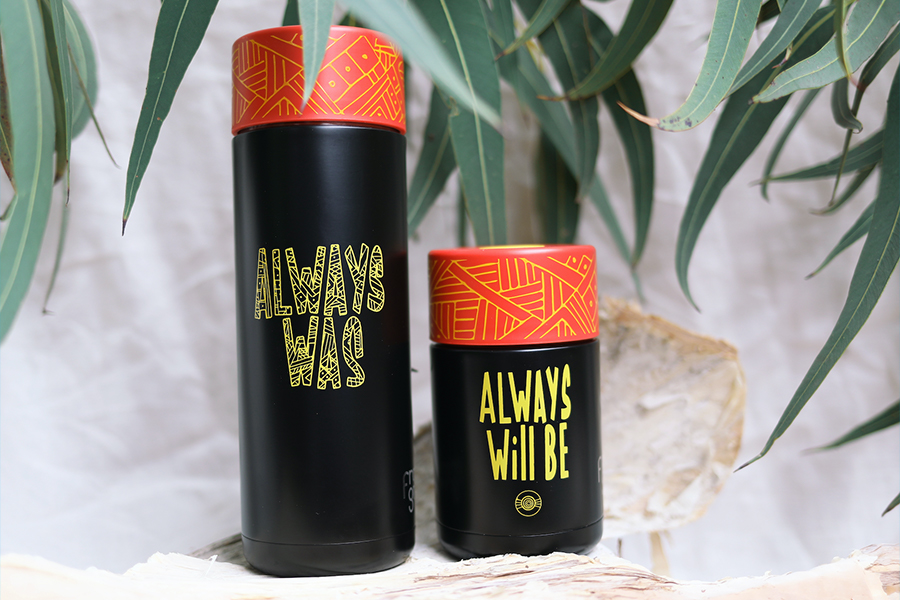 frank green x Clothing The Gap Range Launches
frank green has announced a new partnership with Victorian Aboriginal owned and led social enterprise Clothing The Gap, launching the first products. The collection pays homage to The 'Always Was, Always Will Be' NAIDOC Week theme for 2020, and is available online today.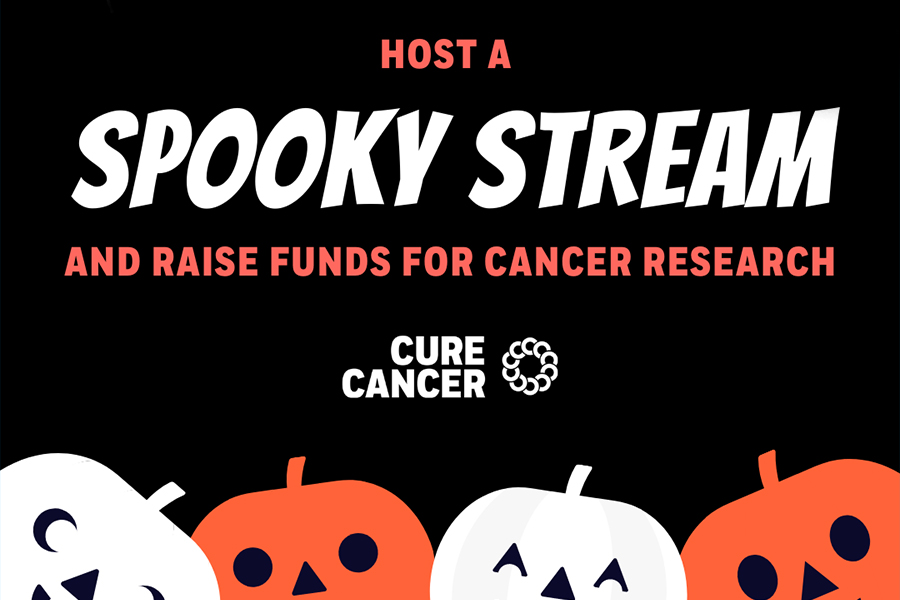 HallowSTREAM to Help Cure Cancer
This October 31, Cure Cancer is asking streamers to join HallowSTREAM to raise funds for cancer research. The become a Superhero Streamer, don your best spooky costume and jump online to showcase your skills. You can raise funds by setting up a JustGiving streaming page and recording donations as they roll in.
You'll also like:
Feel-Good Friday: October 23 – Rebels, Range Rovers and Ricky Gervais
Feel-Good Friday: October 16 – Spring Has Sprung
Feel-Good Friday: October 9 – Mindfulness, Mental Health and Monopoly