Man of Many's Staff Favourites – 25 September 2021
Just when you thought it couldn't get any weirder, an inner-city earthquake hits Melbourne. Throw in a few hundred riot squad members, a crytpo-tumble and the shock collapse of Evergrande, and you've got yourself the most 2021 week of the year. Nevertheless, we keep on keeping on and that means more of the same – Cool products and fresh gear to keep you looking and feeling better. Here's Man of Many's Staff Favourites for this week.
You'll also like:
Man of Many's Staff Favourites – 18 September 2021
Man of Many's Staff Favourites – 11 September 2021
Man of Many's Staff Favourites – 4 September 2021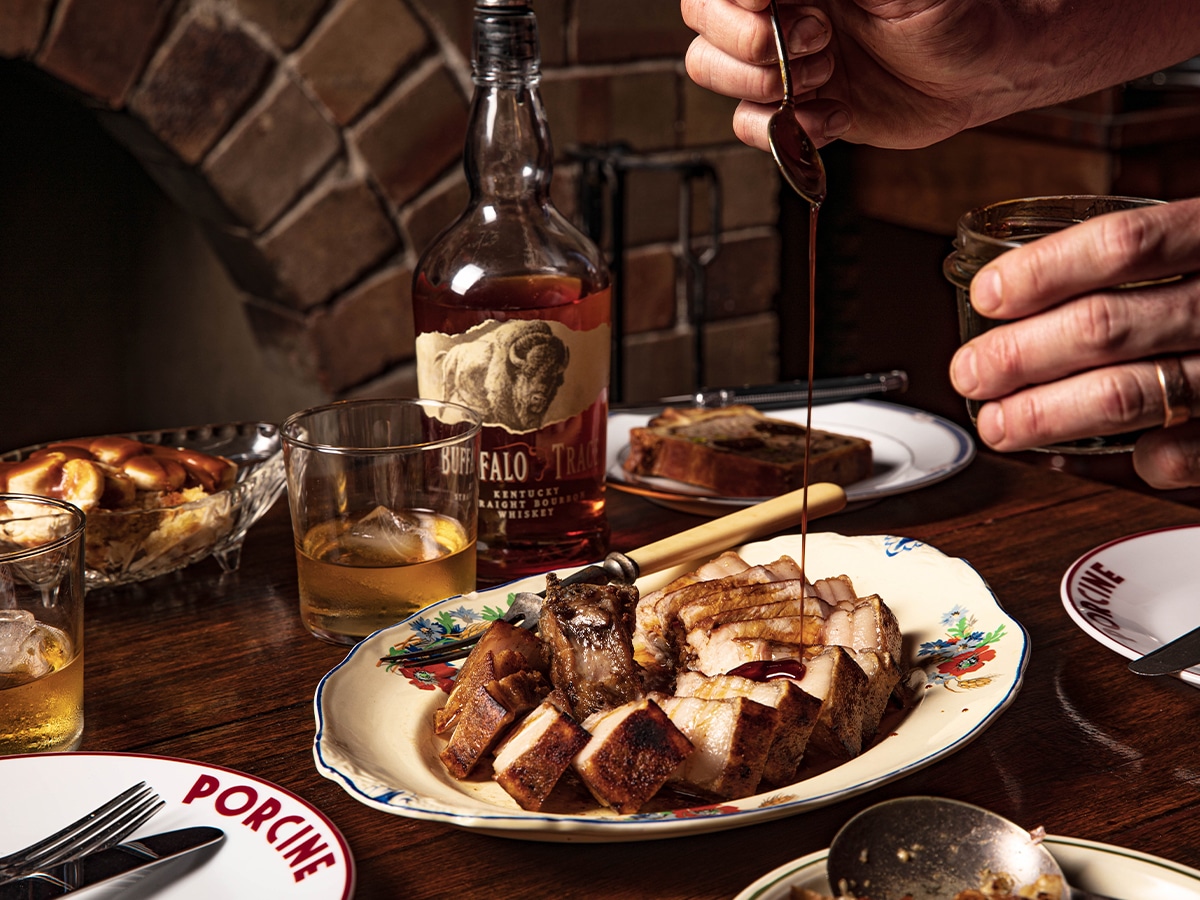 Porcine x Buffalo Trace Lockdown BBQ Box
Nick Hall – Digital Editor
If there are two things I really enjoy, they are eating barbequed meats and getting on the sauce. This week, I was lucky enough to do both, in truly spectacular fashion. The legendary brains behind Porcine Bistro teamed up with critically acclaimed Buffalo Trace Bourbon Whiskey for an indulgent bourbon-flavoured BBQ kit, and let me be the first to say, it is incredible. Initially, I was unsure what would arrive on my doorstep, but when the big box of barbequed goodness was dropped off, all was revealed.
Porcine's Chef Nicholas Hill carved and smoked three whole Berkshire pigs for the convenient take-home feast before utilising the iconic Using Buffalo Trace Bourbon as a hero ingredient in the sides and dessert. Designed for those wanting to splurge on something special during lockdown with minimal effort required, the box comes with cooking instructions and most dishes assembled. For $150, you'll score:
A slice of pork that has been smoked with Buffalo Trace Bourbon
Paired with a prune patè en croute
A spring vegetable vinaigrette
Berkshire pork chop
Cauliflower cheese pie
Jar of 'Treacle & Trace' BBQ glaze
Banoffee & Bourbon Trifle
Naturally, the feast also comes with a bottle of Buffalo Trace Bourbon, because you can never have enough. If you are looking for something that might spice up date night during lockdown, the Porcine x Buffalo Trace Lockdown BBQ Box is definitely the answer. Customers must get their orders in by Thursday 23rd 5pm for delivery or pick-up on Friday the 24th or Saturday 25th via the Porcine Bistro website to ensure they don't miss out on this limited-edition collaboration.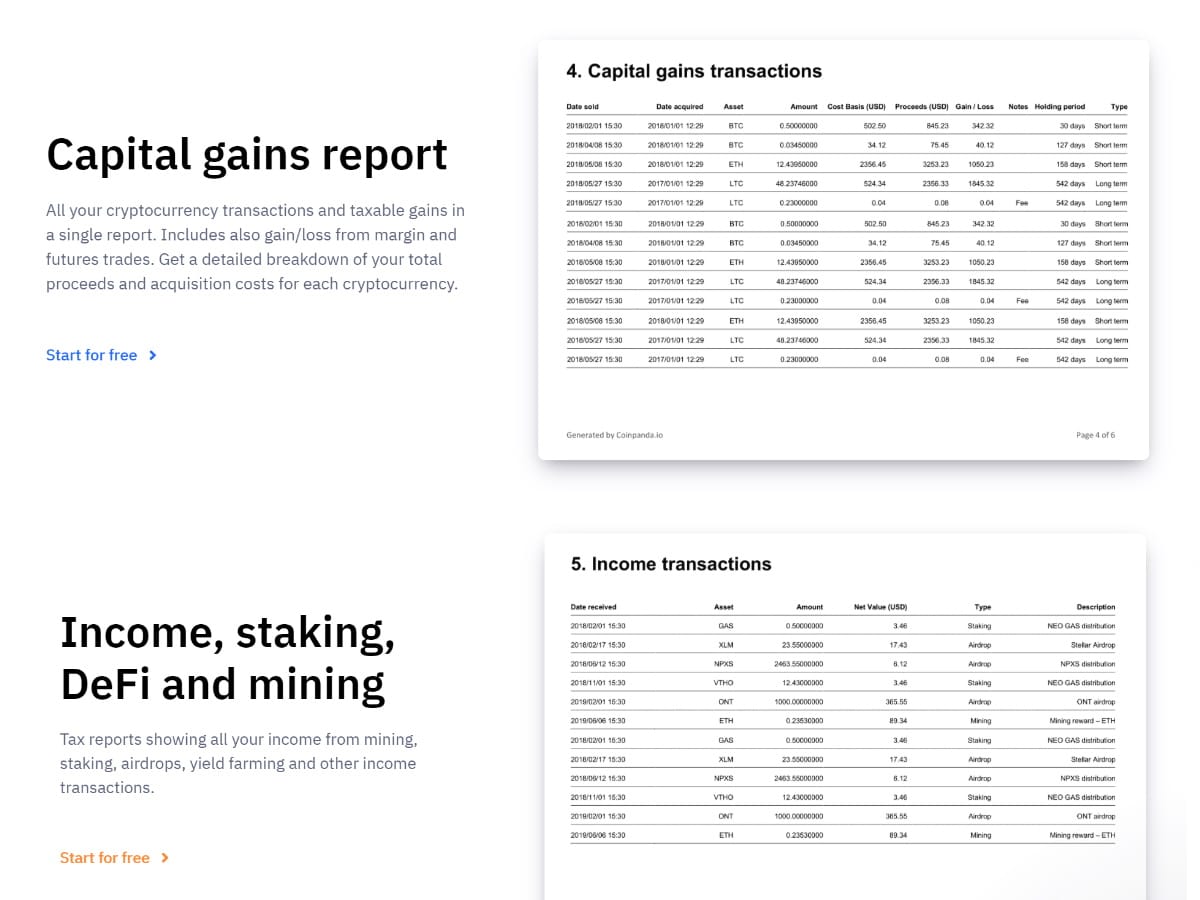 Let's Get to the Boring Stuff – Crypto Tax
Scott Purcell – Co-Founder
If you're a 20-40 something male, there's a strong likelihood that you've got some of your net worth invested into Cryptocurrencies or NFTs. For anyone involved it's certainly a wild ride with lots of volatility, stress and risk. The bad news? The ATO and other countries are cracking down on cryptocurrency investments and it's becoming a requirement to declare such transactions as part of your income. Can't remember when you purchased that ethereum last year? Me neither. Don't want to calculate your capital gains on that NFT Alt-punk you bought that you made a small profit on? Hell no! Well, here is where the good news comes in. CoinPanda. All you simply need to do is input your wallet address or connect it to your preferred crypto-platform and this handy tool will produce all the nifty reports that you need to provide to your accountant to deal with the problem. You can even track the performance of your entire cryptocurrency portfolio across multiple platforms and wallets. I've used this myself and it's a strong recommendation and super easy to use.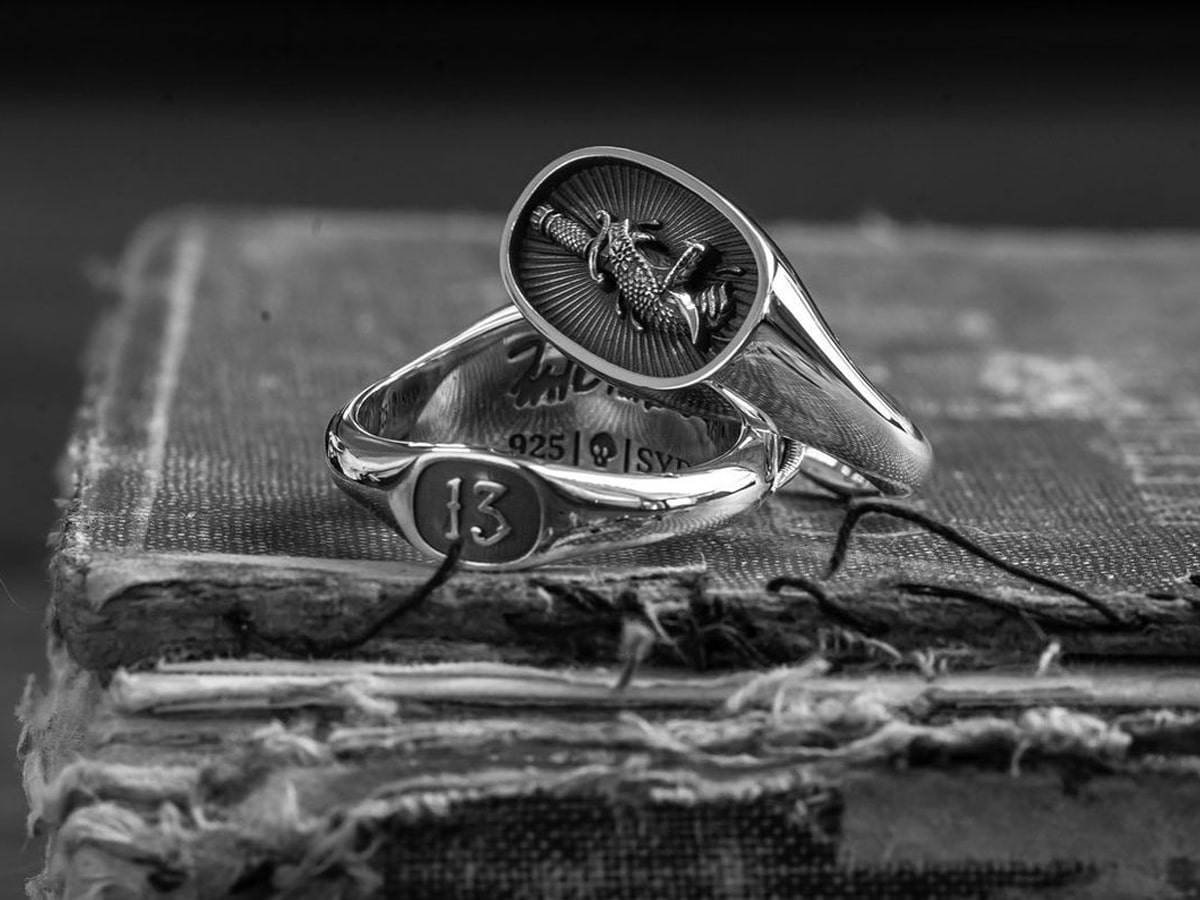 Crooked Howlet Designs
Frank Arthur – Co-Founder
Aussie jewellery makers Crooked Howlet Designs, design and handcraft their own unique pieces from Sydney. Their brand is built on an ethos of exclusivity and legacy and their aim is to create pieces to be worn for lifetimes.
Most well known for their signet rings, they create pieces that draw inspiration from rock music, punk rock and ancient metalwork. The result being a good balance between flair and simplicity. Their designs are bold enough to be eye-catching yet subtle enough to not be ostentatious. In addition to their signature signet rings, they also produce a range of pendants. Whether it's their standard selection, collaboration or one of their many exclusives, their catalogue features a wide range to choose from, all produced with the same high level of artistry the brand is known for. Whether you like gold, silver, gemstones, birthstones, skulls, owls, dragons or clean and minimal and more Crooked Howlet Designs has it covered.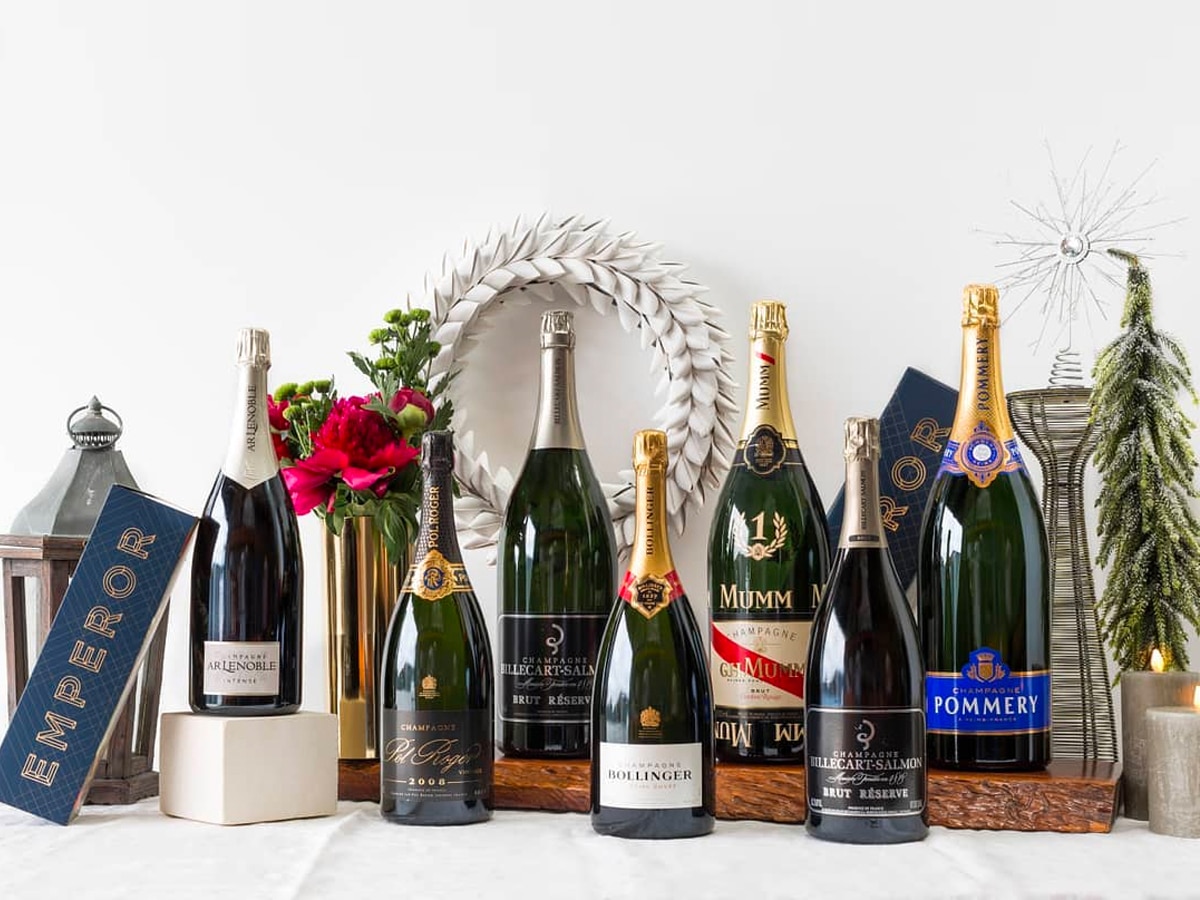 Emperor Champagne Virtual Tasting
Denise Barnes – Native Content Manager
Home of all things Champagne in Australia, Emperor Champagne is the go-to destination where you can find artisan growers and all the major brands. When we are not locked down, they usually host amazing Champagne tastings and dinners across the country, however, they have recently added virtual tastings to the mix. While it's easy to decanter expensive bottles of whisky and other spirits into smaller bottles and send them out for virtual tastings, the same is not true for Champagne, and for obvious reasons. Until now that is.
Kyla Kirkpatrick and the team at Emperor Champagne saw this as a challenge that needed a solution. After trialling many options, Kyla made a breakthrough. She discovered a technology that can transport a single glass of champagne to anywhere in Australia, whilst keeping it fresh and bubbly. I know, seems impossible right? Once a bottle is opened, they use a solid gold champagne sipper to pour a serve straight into the vial before it's quickly closed. The lid of the vial is then tightly sealed using a vacuum seal for 20 minutes, followed by a rolling process (similar to when making the champagne), and voila, when it arrives, it's fresh and bubbly like it's never been opened at all.
It's such a great concept that allows people to trial expensive Champagnes before buying, and the best part is, some of these virtual tastings offered are free. Just keep an eye on the website's "Events" page to see when the next tasting is.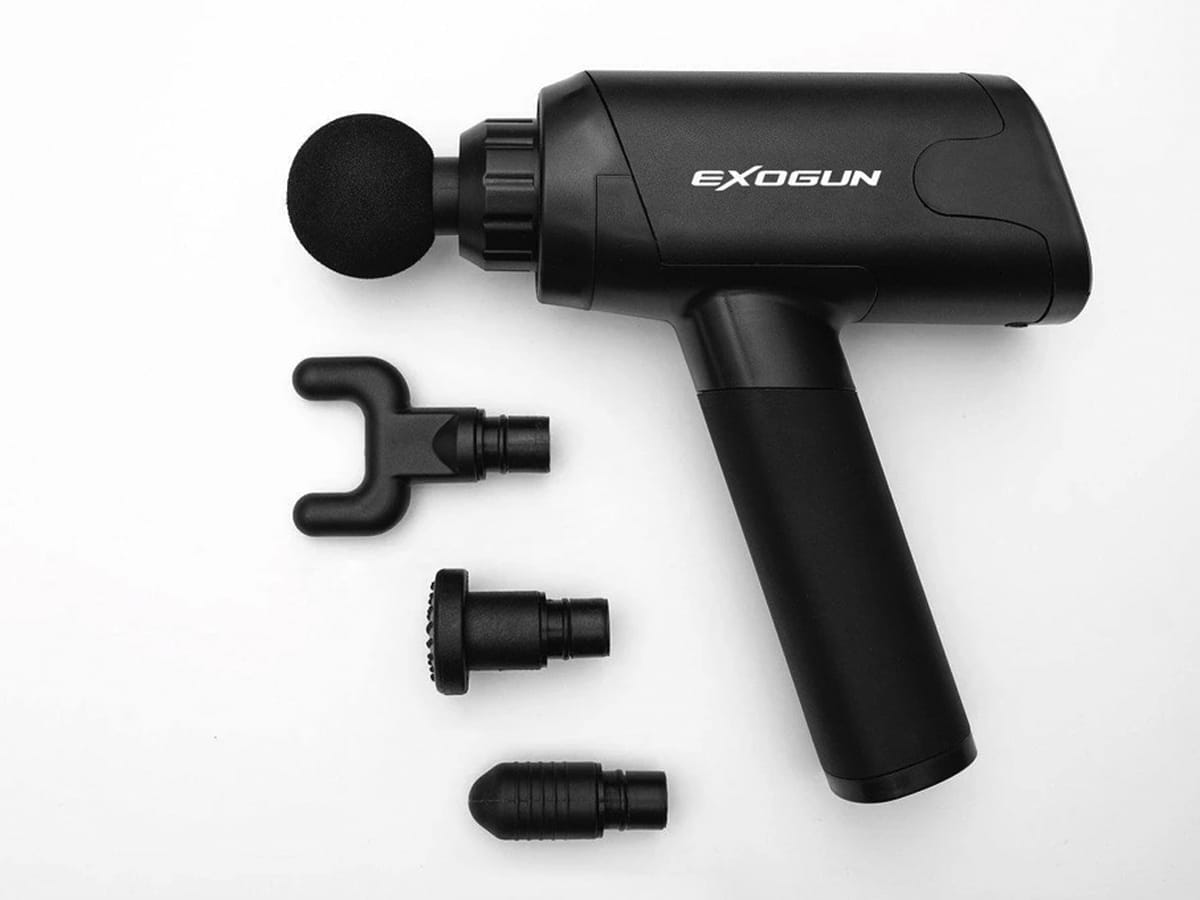 ExoGun Dream Pro Massage Gun
Geena Valos – Account Manager
ExoGun Dream Pro massage gun helps you move better, feel better, and ultimately enables you to become the athlete you've always wanted to be. As massage guns are becoming more popular around the world whether you are at home or at the gym, you can feel at ease through your recovery. This high-powered device boasts four different attachments designed to relieve different parts of the body, so sit back and get to the tough nooks of the body. Gone are the days where active recovery treatments are exclusive to professional athletes and those who can afford to drop some hard-earned cash on weekly physio and masseuse sessions. Now, thanks to an innovative company like Exogun, affordable high-performance therapy gear has become more accessible to anyone! What is even better is Exogun are having a huge sale on so enjoy $430 off the original price.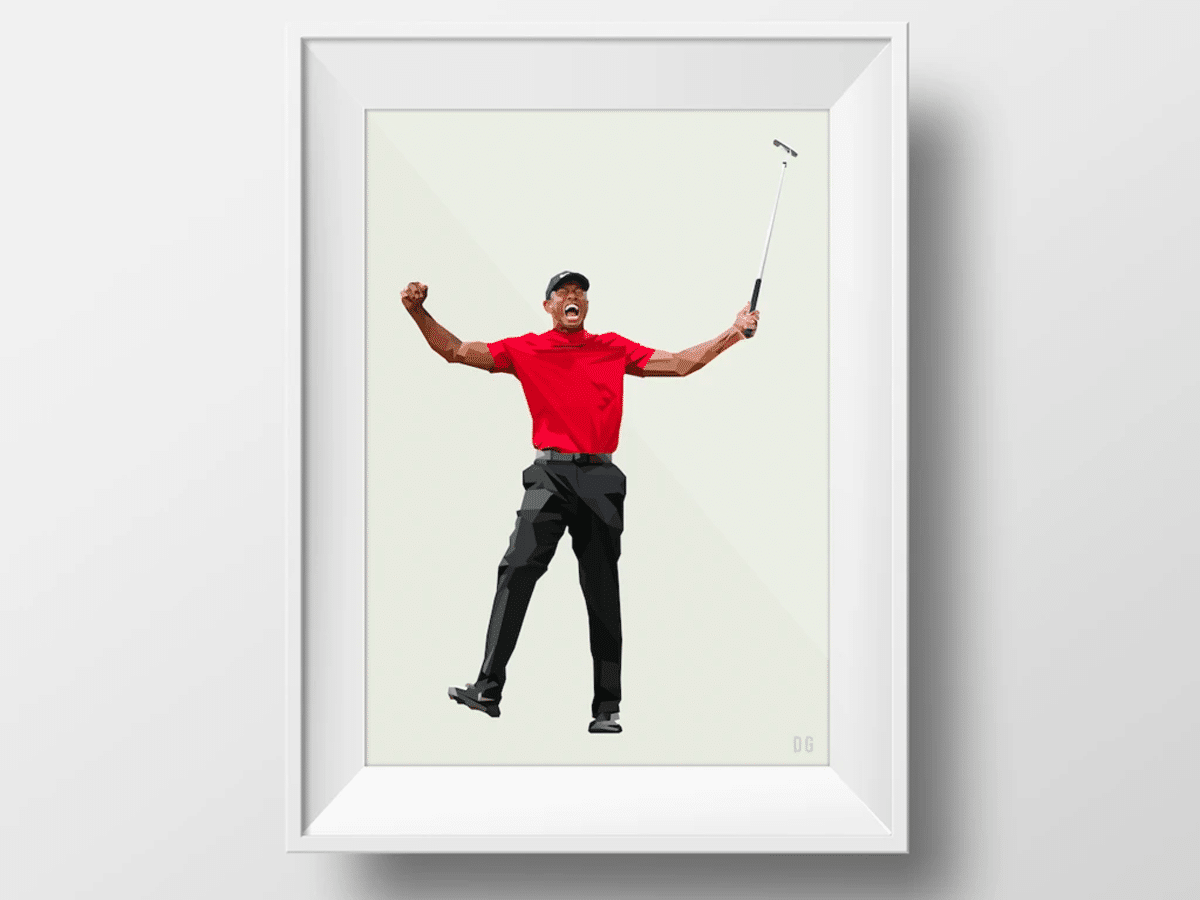 DG Designs
Sam Mangioni – Staff Writer
I've moved house recently and have been looking for decorative pieces to spruce up the new pad. As a big sports fan, I wanted to purchase some framed artwork of the golfing GOAT, Tiger Woods. During one of my many web searches, I came across DG Designs, the brainchild of artist and designer Dominque Gauci. Boasting several creations of the biggest names in sport and entertainment, Gauci describes her unique art style as "geometrically cool meets pop-culturally defined." Gauci's concept is not simply a framed poster; it's more of an illustration that adds an extra layer of flair to the wall. Providing numerous sizing options and speedy delivery, I couldn't be more thrilled with my purchase and already have my eye on a few others.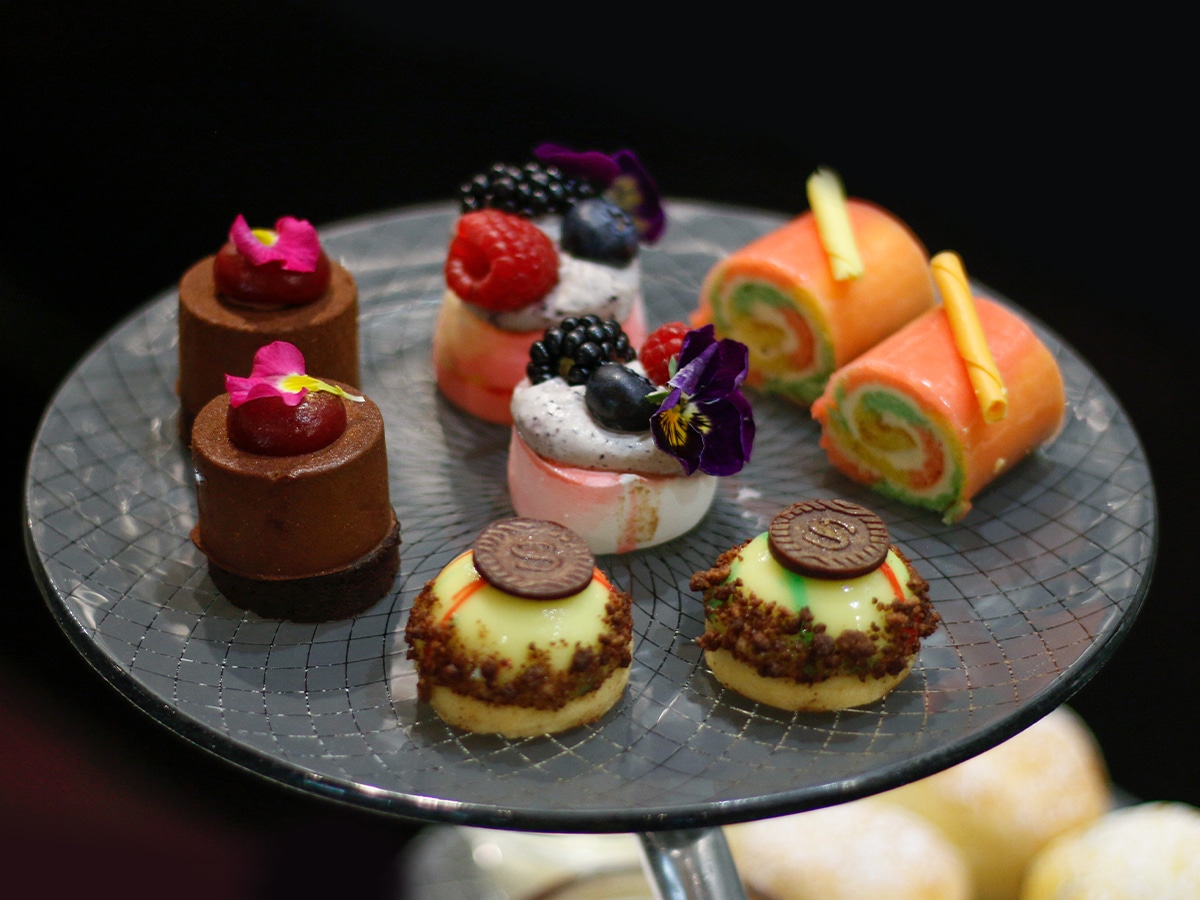 Sheraton Grand Sydney High Tea Box
Tim Fernandes – Sales & Partnerships Manager
Picnics with five people are back! So why not take full advantage and let world-class Sheraton Grand Sydney sort out the food for your next gathering? Or maybe you're looking for some extra special to enjoy at home, like a Spring High Tea, a Cheese and Charcuterie platter or even a High Tea box for the kids? Just as decadent as the hotel itself, the Sheraton Grand Sydney has created a range of delicious hampers and boxes you can order online and have delivered right to your front door, perfectly timed for your next outing or to enjoy with your loved ones at home. Some of the highlights include:
High Tea Box: ($69; 2p) The most renowned High Tea at Home experience featuring an exquisite curation of sweet and savoury treats.
Picnic/Indulgence Box: ($125; 2-3p) A deluxe handmade selection of seasonal fruit pots, cheeses, charcuterie, roasted veggies, sweets.
Cheese & Charcuterie Box: ($79; 2p) 3 assorted cured meats, 3 locally produced artisanal cheeses; with pickles, bread, dried fruits, dips.
Feeling Feasty at Home: ($189; 2-4p) A banquet of roasted salads, fresh seafood, charcuterie and cheese, slow-cooked lamb shank and butter chicken, a delectable berries and chocolate dessert and more.
Kids' Mini High Tea Party: ($49; 1p) Curation selection of colourful sweet and savoury treats, chocolate drink, fidget toy, and colouring page.
Fender '68 Custom Deluxe Reverb Amplifier
Ante Pedic – Agency Partnerships Manager
As most guitarists do, I've spent most of my adult life chasing the perfect setup for my home. That means looking for versatility, affordability, durability in my equipment and of course the "perfect" tone. Like most, I've realised that with any audio equipment or tech, you get what you pay for and that's exactly the case with this amp. For anyone who's been lucky enough to play through a tube amp before, you'll know why they're so expensive – that warm, rounded tone with extreme sensitivity so they can perfectly amplify all of the dynamic nuances your fingers can create. I know Fenders most well known for their clean, brilliant tones regardless of how hard you push the amp and that's very much the case here but I have to be honest.
The spring reverb is by far my favourite feature, you can crank it all the way and still not have a messy or saturated sound allowing it to fit within the mix of a band or you can keep it subtle and add a nice presence to your sound. Aside from that, and for those of you micing up the amp for recording I think the two channels on the amp really come in handy here when it comes to your mic choice. If you're using a classic like the Shure SM57 then you might want to use the Vintage channel for some added brightness, in my case I'm recording with a Neumann which already has a boost on the top end so the slightly more bass-heavy Custom channel is my go-to there. All in all, if you can afford to get one I think it's a really great amp with a lot of versatility and enough controls for you to zero in on whatever tone you're after – even those classic John Frusciante or Eric Clapton vibes.
You'll also like:
Man of Many's Staff Favourites – 18 September 2021
Man of Many's Staff Favourites – 11 September 2021
Man of Many's Staff Favourites – 4 September 2021