7 Airbnbs to Stay In with a Basketball Court
In honor of the recently announced sequel to Space Jam, we've decided to indulge your boyhood fantasies by featuring 7 Airbnb accommodations that include a private basketball court. That's right, folks. It's time to reach down into that mental well and resurrect the internal announcer voice you used back in the day every time you took a jump shot. He shoots! He scores!!! And when you're not sinking three-pointers there are a slew of other amenities that will probably make you forget to leave the house altogether. Some vacationer you are!

Prosper, Texas
Dubbed The Estate, this 29,000 square foot palace is your one-stop shop for pretty much every desire that brain of yours can muster. Catch a flick in the movie theater. Roll a perfect game in the bowling alley. Swim laps in the indoor and/or outdoor pools. And, of course, shoot hoops for hours on end in the spacious indoor basketball court, where the words 'You Gotta Believe' are branded above the hoop. Our suspicion is that the message is there to remind you you're not dreaming.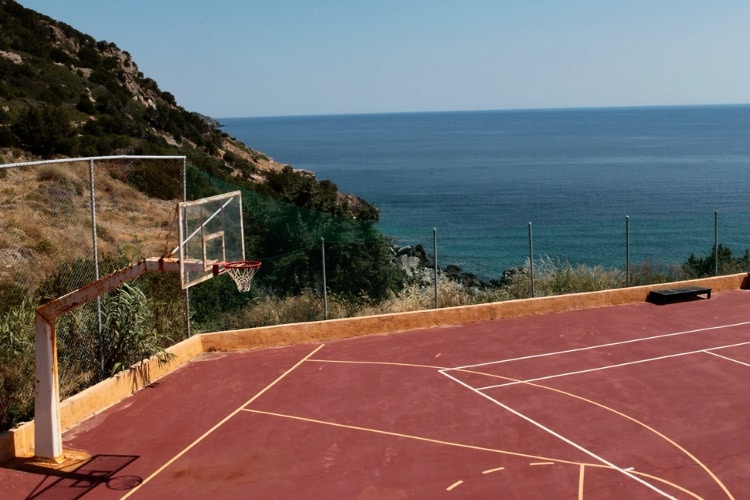 Styra, Greece
Remember that time your buddy got all pissed off after bricking a lay-up so he punted the basketball into the neighbor's yard? Well, don't invite that same buddy to this beautiful villa in Greece, where a cliff-side basketball court overlooks the stunning Aegean Sea. Other features include a salt-water swimming pool, your own personal hammam (aka Turkish bath), and an exotic pet Macaw who could make for a handy teammate if no one else is around. Hey, at least the Macaw won't be able to punt as far as that annoying friend.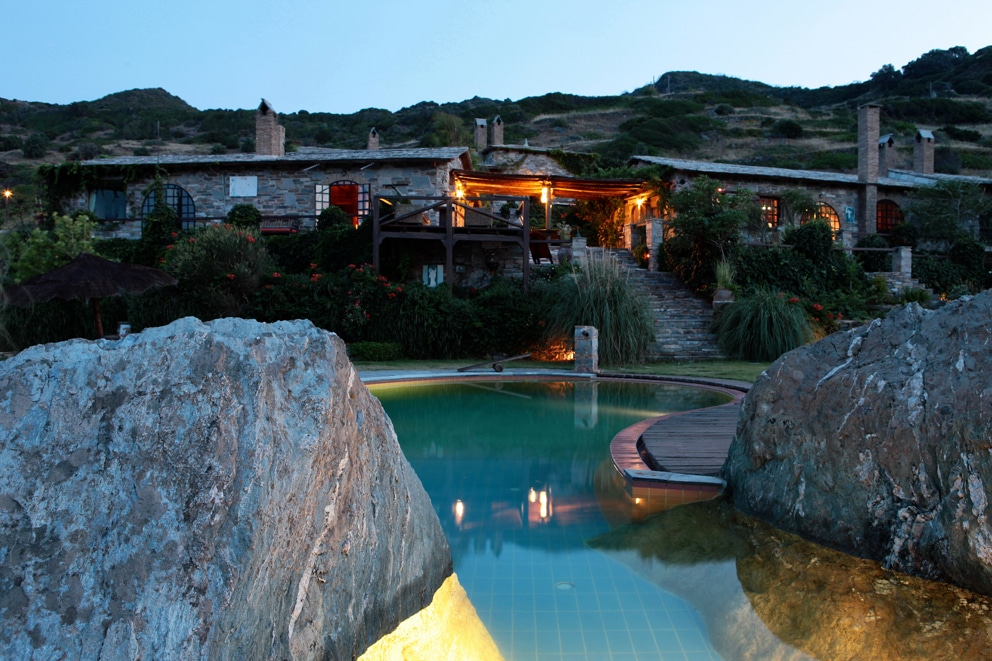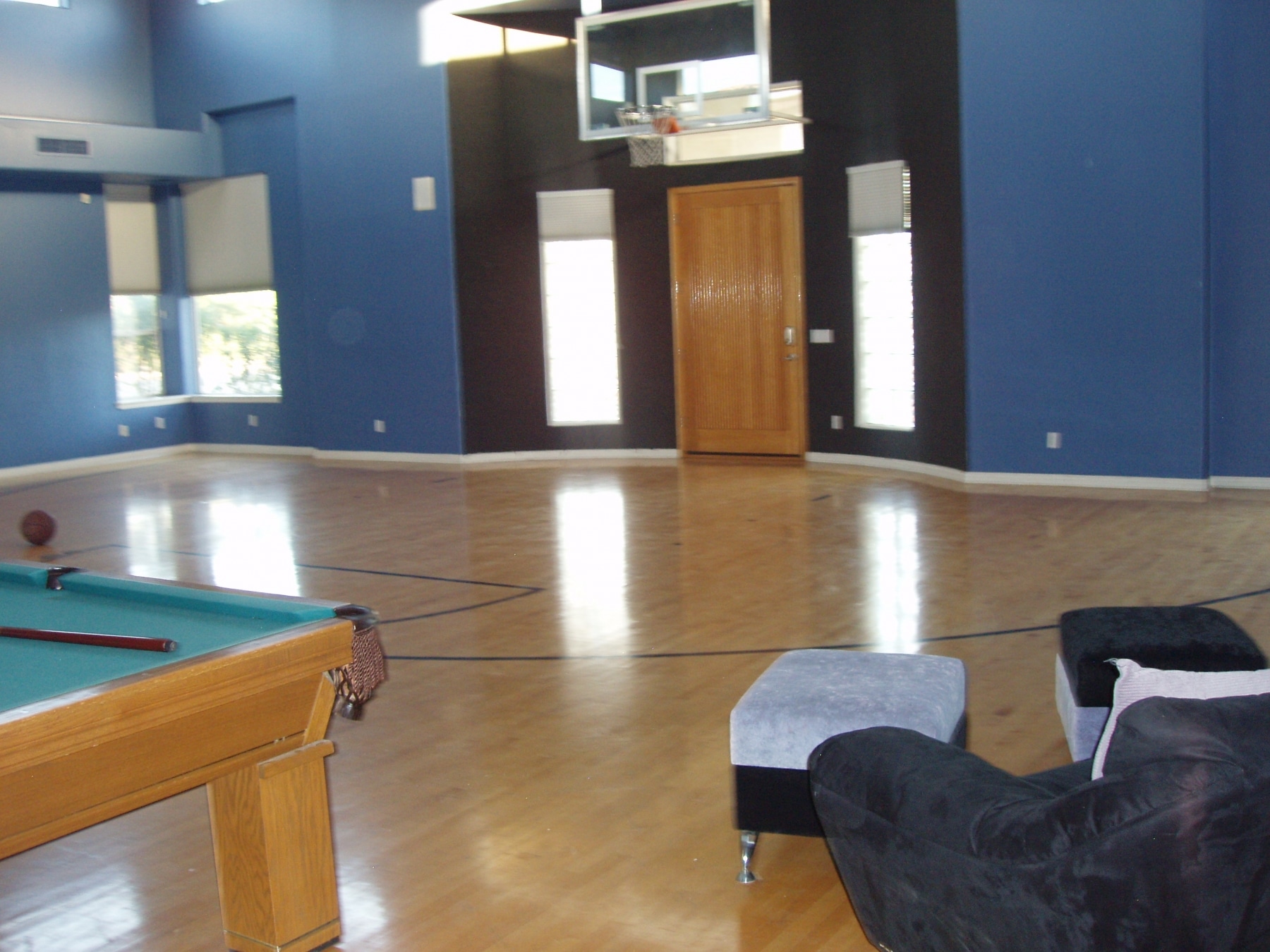 Phoenix, Arizona
The indoor basketball court at this American mini-mecca flaunts a 30-foot ceiling to give you that true stadium feel while you pop swishes from outside the three-point line. If you get bored tearing up the hardwood, you can play billiards at the pool table or hang out at the bar, both of which are located inside the actual court. It's like ground-floor skybox seats at a game where you're both the lead scorer and VIP guest!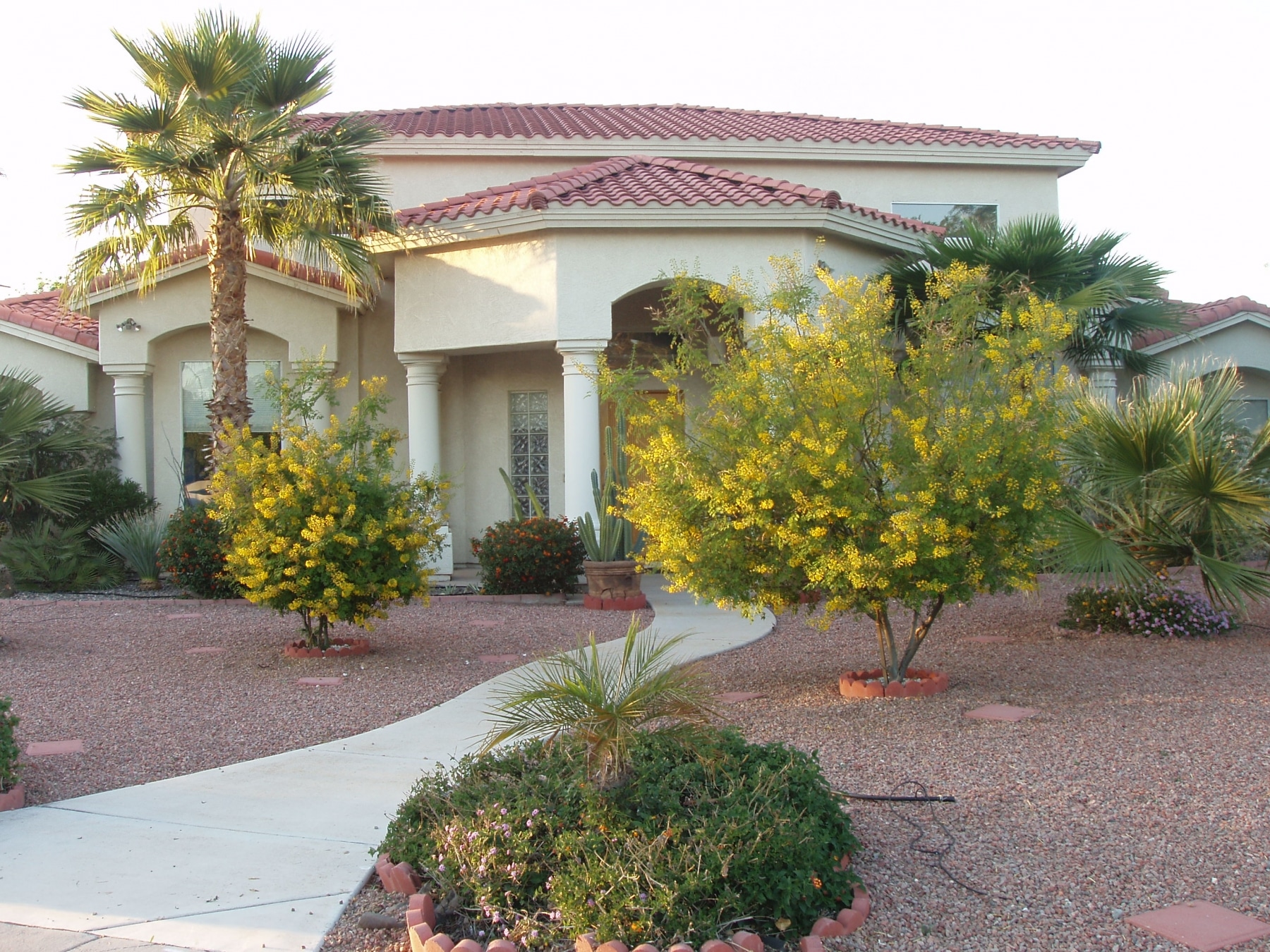 Victoria, Australia
Located just eight kilometres from the city of Victoria, this gated community features a private outdoor basketball court that's the perfect place to spend the day shooting hoops in the warm breeze. Oh, and did we mention the building is Australia's largest former asylum? Now there are some basketball games we'd have loved to see!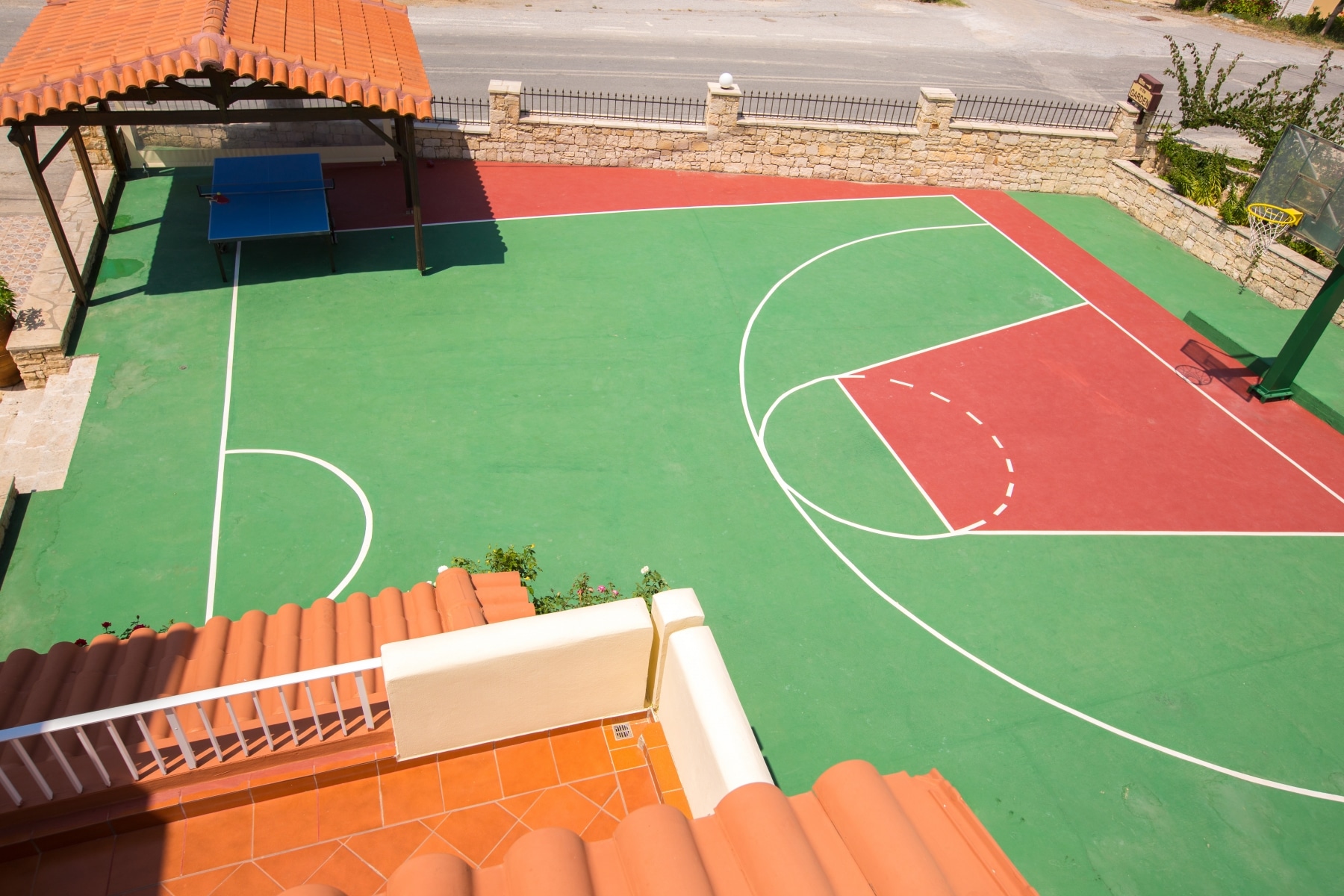 Pigi, Greece
Located in a picturesque Mediterranean village, Villa Mary is a sports lover's dream come to life. Not only is there a well-groomed half basketball court, but also a mini soccer field, ping pong table, pool and spa. So while your family does all that "tourist" nonsense in town you can basically live out your fantasies on a property designed exclusively by your inner child.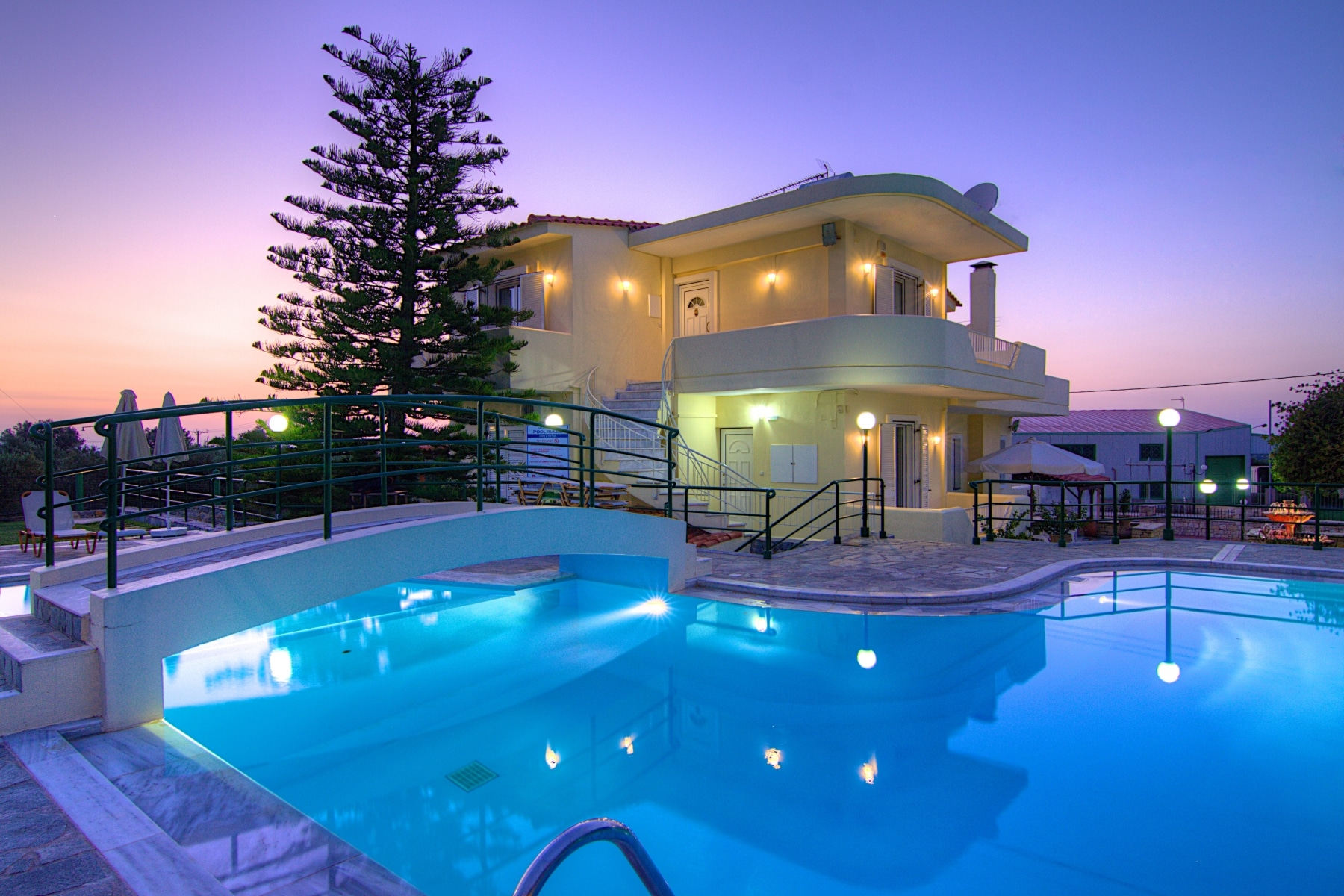 Paradise Valley, Arizona
This desert oasis is ideal for well rounded types who love stimulation and relaxation in equal measure. Spend the day shooting hoops or playing volleyball while enjoying majestic, panoramic views of Camelback Mountain. Afterward, let the soothing essence of water work its magic by visiting the waterfall, catfish filled lake, creek, koi pond, or salt water pool, all of which are on site. Then pour yourself a cocktail, lounge in the gazebo and watch the sun go down at night. Nirvana achieved.