From the same species that brought you the printing press, the polio vaccine, and the moon landing comes the next mind-blowing innovation, better known as Syncbot. It takes the form of a high-performance masturbation toy that uses AI technology to identify sexual actions in adult videos and adapt accordingly. The company behind it—Valor & Toughness—spent years of research and development bringing it to life. This could very well mark the beginning of a long and beautiful friendship!
Wait, how does this thing work again? Some folks out there might be asking. It all boils down to the invention of a proprietary AI technology named PornGPT. Powered by neural networks of 3.82 million hours of pornography training, PornGPT can analyse porn videos in real-time, transform the sexual actions into signals, and channel those signals to the Syncbot masturbator. Syncbot then strokes, rotates, and contracts in accordance with the on-screen movements, bringing you an entirely new mode of personalised pleasure.
Whereas previous automatic masturbators relied on fixed libraries of content, Syncbot is capable of replicating sexual actions from any porn video, thus offering a wider range of options without limitations. It also goes well beyond the random vibrations commonly found in most masturbators to precisely follow sexual actions as they're being performed on screen. This alone puts the toy in an advanced class of its own and kicks open all kinds of possibilities in the process. Users are thrust into the action on a virtually unprecedented level as the sex toy delivers real-time immersion in tandem with the video.
Key Features
Syncbot is currently available in two respective packages: Lite and Pro. Importantly, both versions come with the Syncbot male masturbation toy and Synchub (the PornGPT-powered unit that interprets the videos and then channels the corresponding actions into the sex toy).
For those who want more, the Pro package includes everything in the Lite package, as well as an additional Scabbard Sleeve for backup, 8 Primer No.1 lubricants for enhanced performance, a Caliper tool to help with easy Scabbard cleaning, and a USB-C charging cable.
No matter which version you choose, you'll enjoy the following benefits…
High-Precision Video Synchronisation
Working in tandem with PornGPT, the Syncbot masturbator utilizes its synchronization feature to stay spot on, accurately reproducing every thrust and contraction on-screen with precision. With extensive training in various types of porn, including solos, live-action, hentai, and sensual blowjobs, Syncbot can infinitely analyse porn clips without requiring any manual work.
Robust Servo Motors for Realistic Sensation
Syncbot is equipped with patented 3D motors that simultaneously stroke, rotate, and contract, all within its compact and easily manageable body. These robust motors operate independently in different dimensions and at various speeds, resulting in a lifelike sensation.
This innovative design employs magnetic leverage to simulate the suction of oral sex and the rhythmic contractions of the body during genuine sexual encounters, replicating the intense pressures of all those tight holes for the ultimate pleasure experience.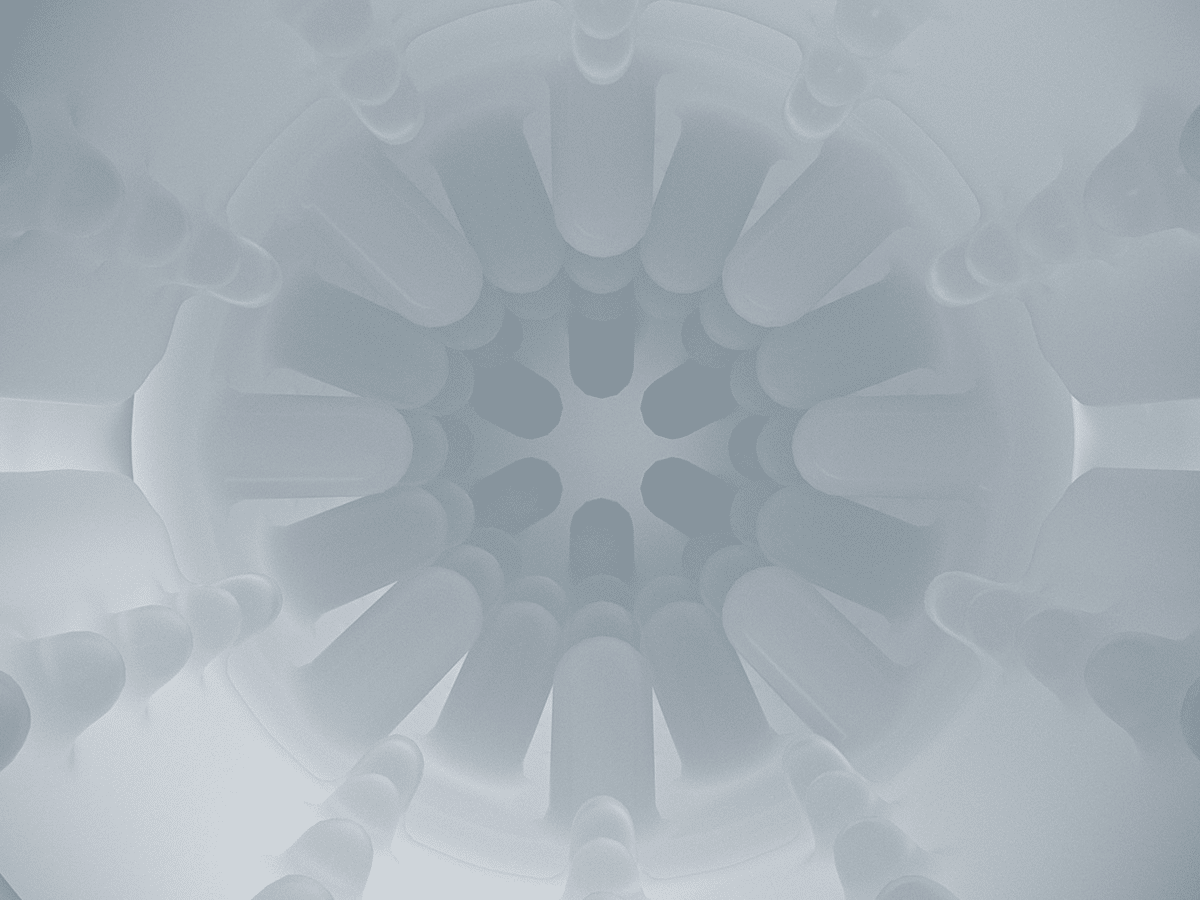 Ideal Comfort
Like the best masturbation toys, Syncbot employs a super-soft interior sleeve that replicates the human touch. Using with lubricant, men can enjoy this unique stroker that feels like the real thing and delivers a multitude of different sensations, including ridges, bumps, and fingers, for a surprisingly strong finish.
Discreet and Modular Design
Syncbot boasts a sleek, slender cylindrical design with a smooth exterior reminiscent of a stylish Bluetooth speaker. It's also buttonless, featuring a user-friendly touchpad for effortless video control and adjustable stimulation intensity.
Syncbot enjoys a unique modular design that lets you disassemble its sleeve into three parts for easy cleaning and air-drying, ensuring optimal hygiene and the best experience every time. It is also waterproof, taking the anxiety factor out of the cleaning process. With Syncbot, maintaining the toy after use is no longer a headache.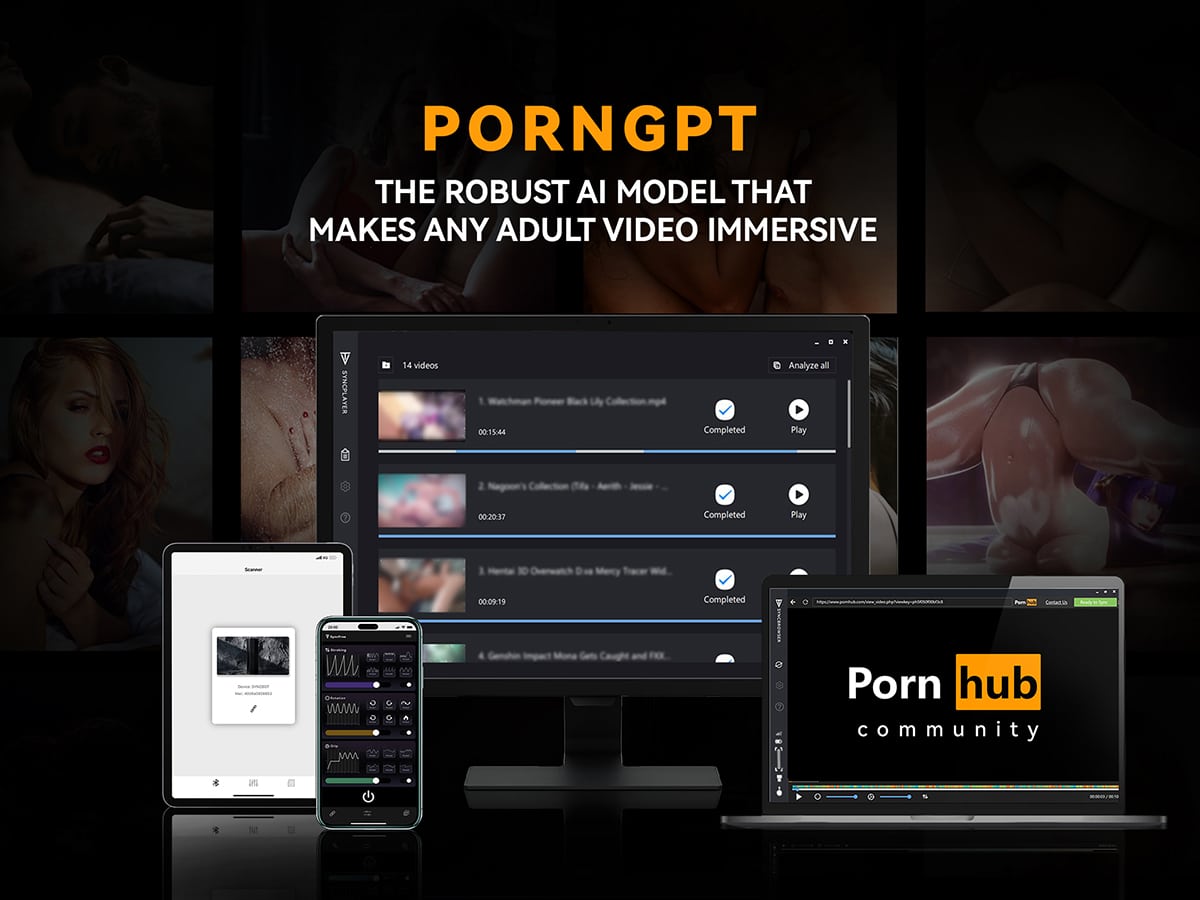 PornGPT-Powered Applications
Syncbot's achievement is driven by the development of its applications, with each one contributing uniquely to its advanced functionality. Here's a rundown of each PornGPT-powered application.
SyncPlayer
This offline software grants users lifetime free access to analyze and play local collections, syncing them with their Syncbot. SyncPlayer can identify various porn genres and sexual positions, bringing fantasies to life. Users can immerse themselves in their favourite porn videos and control playback via the Syncbot touchpad.
SyncBrowser
While Syncbot already works offline with videos downloaded on your hard drive, SyncBrowser takes it to the next level. Use this revolutionary software to directly stream any video from your favourite sites (like Pornhub) and sync them with your Syncbot, providing the same tier of immersive interactions.
SyncFree App
Easily and remotely control Syncbot with this dedicated mobile app, available for both iOS and Android. Freely adjust the intensity of the diverse motions of the internal motors at your leisure to create a truly personalised experience. Your pleasure is now truly in your hands.
You should be excited right about now and ready—make that eager—to take your masturbation to the next level. Shipping is fast and discreet with every purchase backed by a limited one-year warranty and lifetime software updates. Porn was fun already and now it's more pleasure-inducing than ever before, with the comfort and convenience to match. Welcome to the new frontier.