8 Best USB Charging Luggage and Suitcases
Travelling can be an absolute blast, but it can also be an absolute hassle. Here to take the edge off are the best USB charging luggage and suitcases. Delivering the same tier of sturdiness as their durable ancestors, along with generous amounts of modern tech, these travel essentials cover almost every conceivable angle. Need a quick charge? They'll give your devices a proper boost. Need to know how much your luggage weighs? Many include built-in scales, which sync with adjoining apps. Meanwhile, more than a few come equipped with GPS technology. In other words, you may never lose your luggage again.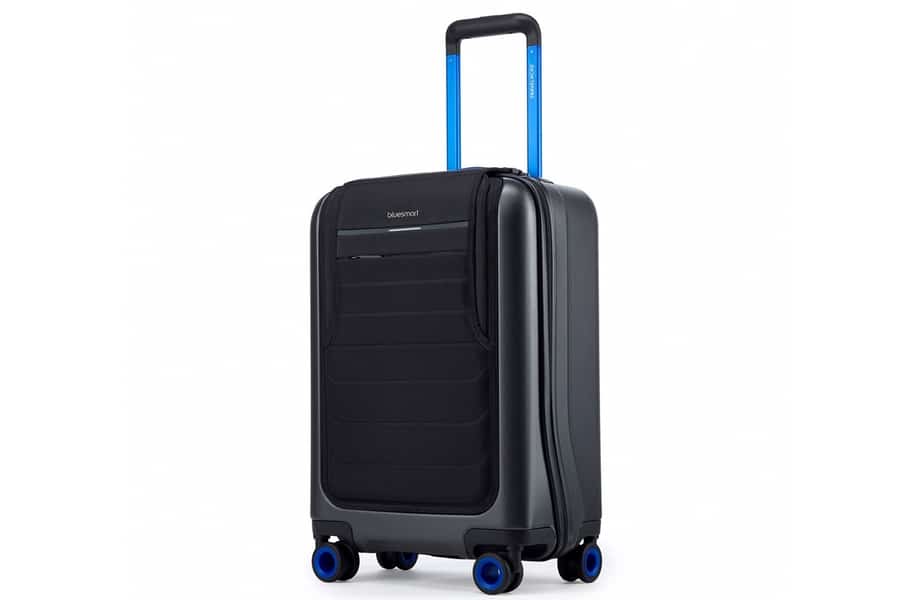 1. Bluesmart One
Covering the full spectrum of convenience in sturdy style is the Bluesmart One. True to its name, this baby is smart and equipped with a blue handle. Use its 2 USB charging ports to power your devices up to six times over. Also featured are a built-in scale, GPS tracking, and remote digital lock. Yes, that means you can lock this smart luggage using your phone. Built to last, and designed to fit in the overhead compartment (on international flights), this water-resistant USB travel suitcase is ideal for 2-3 days worth of travel.
Battery capacity: 10,000 mAh
Features: location tracker, digital lock
Storage capacity: 34L
Price: $400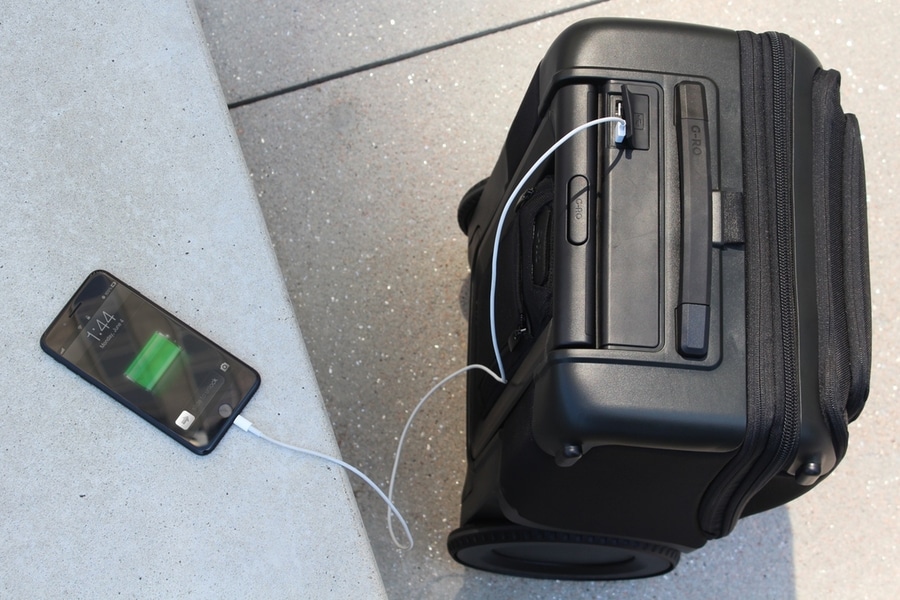 2. G-RO Carry-on Luggage
Immediately distinguishing G-RO from the herd are proprietary GravityRoll wheels, which come backed by a lifetime guarantee. Use those forward-thinking wheels to roll over steps, curbs, and a variety of terrain with the greatest of ease. The nimble carry-on bag is also equipped with a Tile Slim luggage locator, meaning your days of lost luggage are theoretically over. Throw in dual USB ports, a removable power pack, sturdy construction, ample space, convenient pockets, and an adjustable handle, and you've got yourself one of the best USB suitcases that money can buy.
Battery capacity: 10,000 mAh
Features: impact-resistant polymer panels, waterproof bottom, GPS Tile tracker
Storage capacity: 40L
Price: $695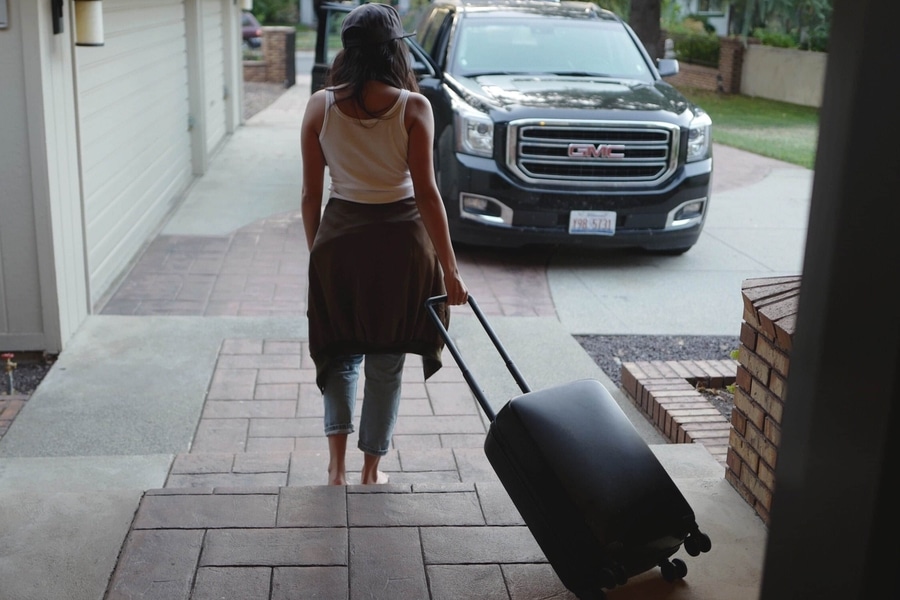 3. Raden A22 Carry-On
We're big fans of Raden's sleek style and the A22 is no exception. On the outside is a glossy, 100% polycarbonate shell with reversed zipper linings and waterproof sealing. That's joined by a plush and roomy interior. This minimalist stunner also features a removable battery, 2 external USB ports, self-weighing technology, and built-in Bluetooth for location awareness. Put it all together and you have one of the best USB suitcases on the market.
---
Featured Video from Man of Many
---
Battery capacity: 7,800 mAh
Features: hard shell, smartphone connectivity
Storage capacity: 35L
Price: $295
You'll also like:
RIMOWA Quietly Launches Lifetime Warranty for Travellers
Best Skyscanner Alternatives & Flight Comparison Sites
Qantas Asks Executives to be Baggage Handlers Amid Staff Shortages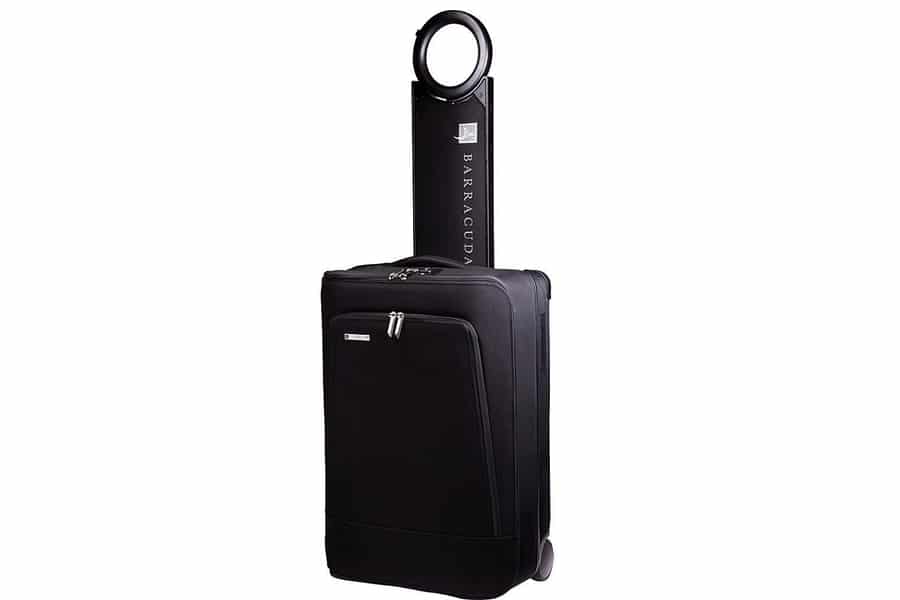 4. Barracuda Collapsible Carry On
First of all: you have to love the name Barracuda. Along with that sharp name comes some equally sharp luggage, which combines design and technology to thoroughly awesome effect. Available in a variety of colours, the stylish carry-on collapses down to fit in more locations than any other product of its kind. As if that wasn't smart enough, it also includes a built-in USB charger, GRSM/GSM/Bluetooth location tracking, a 360-degree ergonomic handle, and a laptop tray with beverage holder that you can use while waiting for your flight. Backed by rave reviews and a $2 million Kickstarter campaign, this top USB luggage is the carry-on travel case you've been looking for… it's truly love at first sight.
Battery capacity: 10,000 mAh
Features: built-in tray, GPS, swivel handle
Storage capacity: 44L
Price: $349

5. Travelpro Crew 11 Expandable Spinner Carry-on Suiter
If you're having any doubts about the Travelpro Crew 11, look no further than its extraordinary rating on Amazon. And we're not talking just a handful of votes or reviews, either. In other words, the verdict is in: this carry-on is definitely top of the line. Bursting with quality and innovation, the carry on luggage features a sturdy nylon shell with stain-and-scratch-resistant DuraGuard coating. That's joined by leather handles, adjustable straps, a removable garment bag, 8 self-aligning magnetic dual spinner wheels, a PowerScope Extension Handle, and more. Sealing the deal is an external USB port. This luggage comes backed by a lifetime guarantee, and that's a good thing because you'll be using it for the rest of your life, just like the pros do.
Features: PrecisionGlide™ System
Storage capacity: 93L
Price: $277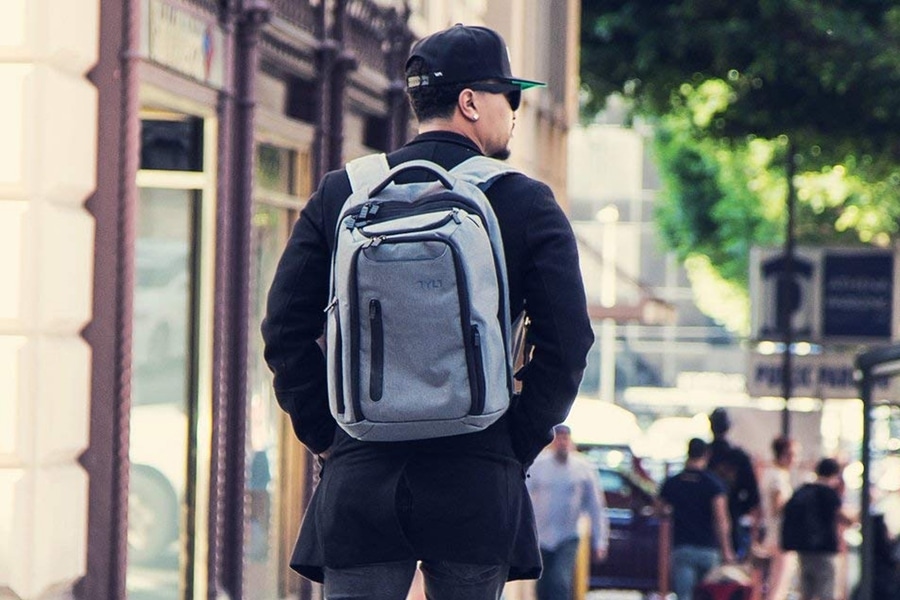 6. TYLT Energi Pro Power Backpack
TSA approved and ready for action, the TYLT Energi Pro Power Backpack is a truly smooth and smart operator. Thanks to 210 D Polyester construction, and padded ergonomic straps, the bag is as comfortable as it is resilient. Meanwhile, it comes equipped with three charging ports, including a USB Type-C port. In other words, you can charge your phone and laptop at the very same time. Additionally featured are weather-resistant pockets and cable-routing channels. Whether you're an international vlogger or mere travel enthusiast, this chargeable backpack will downright spoil you.
Battery capacity: 20,100 mAh
Features: 12 pockets, compartmentalised, NFC resistant pouch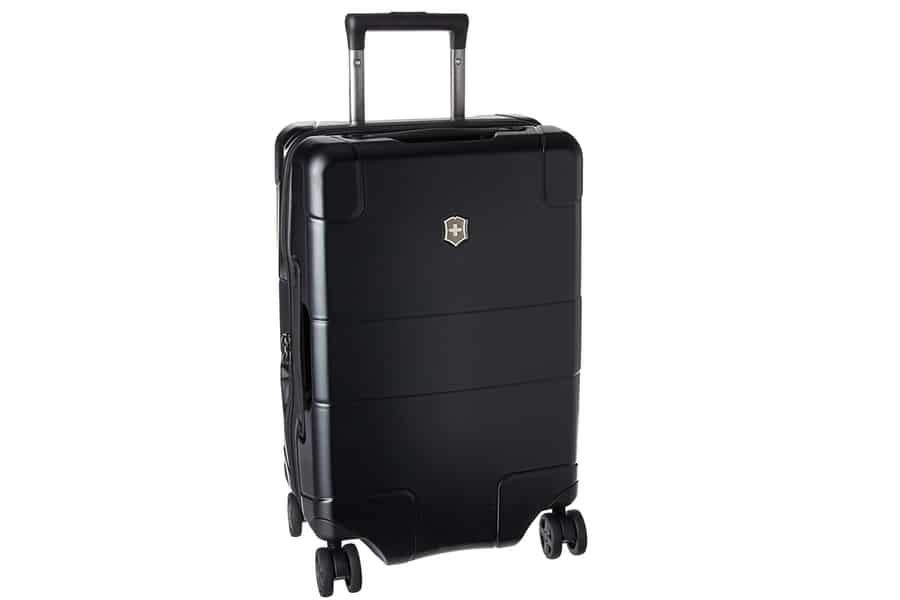 7. Victorinox Lexicon Hardside Frequent Flyer
Swiss brand Victorinox definitely knows a thing or two about quality and functionality, and they bring both to the Lexicon Hardside Frequent Flyer. It touts a scratch-resistant shell of 100% virgin polycarbonate, 60mm dual-caster wheels, puncture-resistant YKK zippers, and an integrated USB cable. If you need to cover the basics, and don't want to overthink the whole luggage-buying process, look no further than this steadfast stunner. For hard shell carry on luggage that gets the job better than most, try Victorinox.
Features: integrated multi-tool with USB port
Storage capacity: 34L
Price: from $453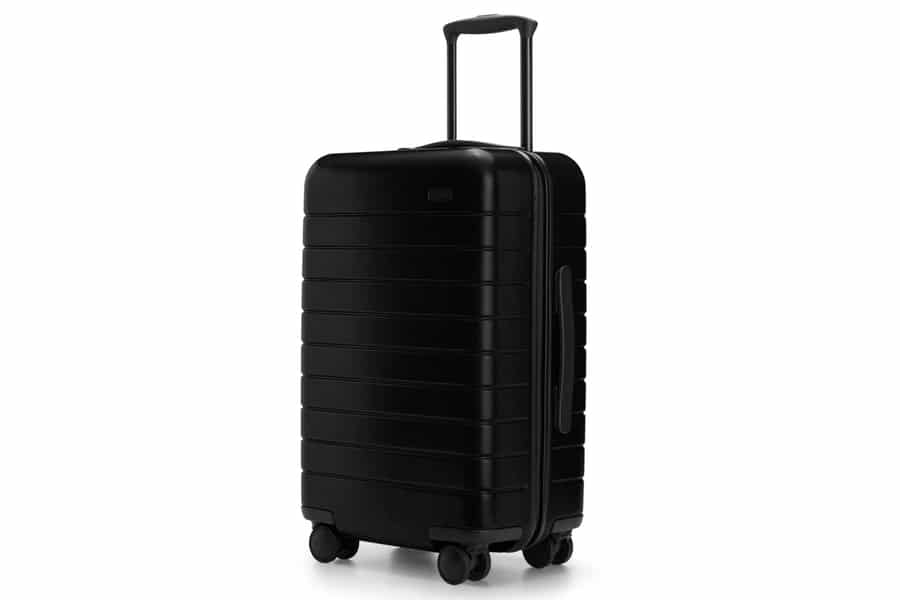 8. Away Travel The Carry-On
Away Travel keeps things beautifully simple, which is in part why we love them. Proving as much is their brilliant carry-on, which doesn't mince words or functions. Between its ejectable battery (which can charge any phone up to 5x), indestructible shell, smooth wheels, sleek design, and ideal interior, this luggage aims for a streamlined experience, and hits the bullseye. Away is among today's top, most sought-after travel brands and it's clear why. This hard shell luggage might be one of the best smart suitcases money can buy.
Features: durable polycarbonate shell, 360° spinner wheels, ejectable battery
Storage capacity: 39.8L
Price: from $225
A Word of Caution on USB Suitcases
Before we list out the cream of the crop, we should offer a brief word of caution: a number of airlines have started banning USB suitcases unless the lithium-ion battery can be removed. The good news is that the batteries are usually removable. Nevertheless, it's important to do some independent research before rolling up to the terminal with your new suitcase, since the last thing you want is to get turned around before you've even taken off. With that little disclaimer out of the way, here are the 8 best USB luggage and suitcases.
You'll also like:
City Guide: 36 Hours in Hanoi
Cathay Pacific A330 Business Class Review
13 Best Places to Stay in the Hunter Valley
---
Featured Video from Man of Many