An anomaly in the world of modern streaming, Apple TV+ relies almost exclusively on the power of original content. Compare that to the other major players and their vast existing libraries and you can quickly see how this one forges a unique path. After all, there's a reason Apple TV+ was recognised as the most award-winning streaming service by the Hollywood Critics Association Streaming TV Awards for the second consecutive year in 2021. It's then all the more important for the best Apple TV+ shows to deliver the goods and we're not just talking about Ted Lasso and Severance. Have you seen Severance, though? What a ride!
One might logically ask themselves: is Apple TV+ worth it? However, the better question might be: is it worth holding on to your Apple TV+ subscription after you've binge-watched all the best content? But as the following list goes to show, there's more to this streaming service than just the obvious titles. For example, have you checked out The Shining Girls, the serial killer saga with a sci-fi twist? Or what about Black Bird, the new must-see prison drama?
But first, we should make it clear that Apple TV+ and regular Apple TV aren't the same entities. Whereas Apple TV+ is the company's streaming service, Apple TV is a general portal that allows you to rent all kinds of movies and shows. For this reason, we've also included a section below that highlights some of the best TV shows you can rent through Apple TV. Confused yet? Welcome to the age of streaming! Here's what to watch across key genres and categories.
Best Apple TV+ Shows
Best New Apple TV+ Show: Blackbird
Best for Drama: Severance
Best for Action & Sci-Fi: For All Mankind
Best for Comedy: Ted Lasso
Best for Horror: Servant
How Man of Many Chose This List of What to Watch on Apple TV+
Like Severance itself, there is a method to our madness. When putting the list together, we culled from various sources and then streamlined scores to generate an overall ranking for each show under its respective banner. Specifically, we took IMDb ratings, Rotten Tomatoes critic scores, Apple ratings, and popularity numbers into consideration. Big fans of TV ourselves, we also injected some of our own personal opinions. Put it all together and you get a solid list of the best Apple TV+ series that are currently streaming.
Best Shows on Apple TV+
As you'll soon see, Apple TV+ offers a wide variety of styles and stories. And for every obvious name, there's a lesser-seen title waiting in the wings. This not only keeps subscribers on their toes but continues to distinguish the streaming service from its numerous competitors. The best part? By the time you're all caught up, there will be a fresh batch of new shows and movies from which to choose. Start with the following titles.
New Apple TV+ Series
Kicking off with a list of new Apple TV+ shows Australia has to enjoy, we're looking at series released in the last 12 months. While there may have been new seasons of older shows unveiled recently, like Jason Momoa's See, we're basing this on when the first episode premiered. To keep up to date on everything coming to Apple TV+ this month, check out some of the latest and greatest TV shows on Apple TV+.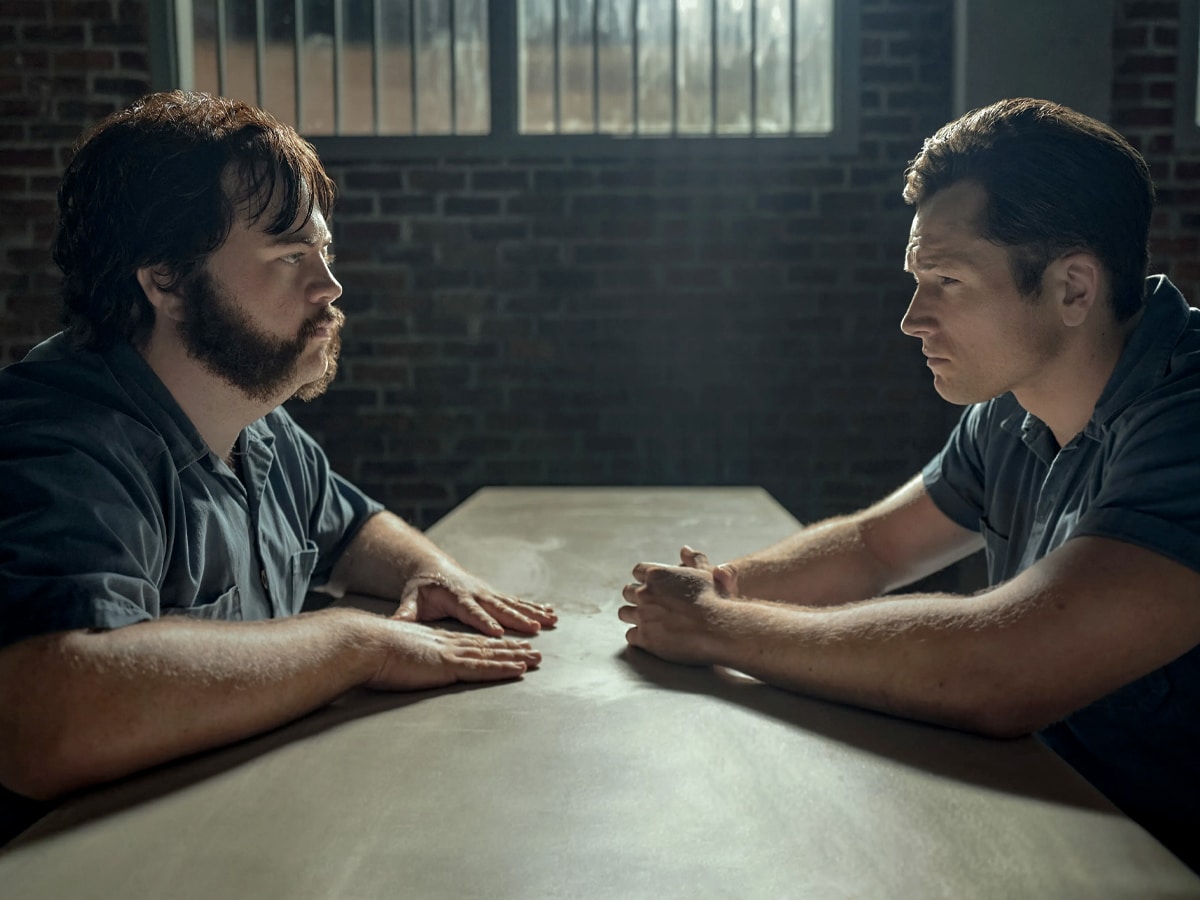 1. Black Bird
Best for: New Apple TV+ Shows
This gripping miniseries sounds stranger than fiction but is actually based on the true story of James Keene (played by Taron Egerton). Busted for drug dealing and facing a decade behind bars, Keene cuts a deal with law enforcement in exchange for his freedom. It sends him deep undercover in a maximum security prison, where he's tasked with eliciting vital information from a fellow inmate (Paul Walter Hauser). On the outside, this Apple TV+ show seems like your stock-standard jail-thriller, but the writing is seriously inspired, arriving by way of Mystic River, Shutter Island and Gone Baby Gone script-merchant, Dennis Lehane.
---
Featured Video from Man of Many
---
In a similar fashion to those iconic films, Black Bird delivers twists at rapid-fire, however, it never feels overly complex and rushed. Instead, the show is like a slow burn that grows in intensity, allowing the actors to take complete control over the screen. Edgerton is impressive in a vastly different role and the late Ray Liotta shines in his final moving performance, however, one actor steals the show. Come for the thrilling premise and stay for Hauser's unforgettable performance as serial killer Larry Hall. This is exactly the kind of content that Apple TV+ needs to offer if it wants to stay relevant.
IMDB rating: 8.3/10
Created by: Dennis Lehane
Number of seasons: 1
Release date: 8 July 2022 (Australia)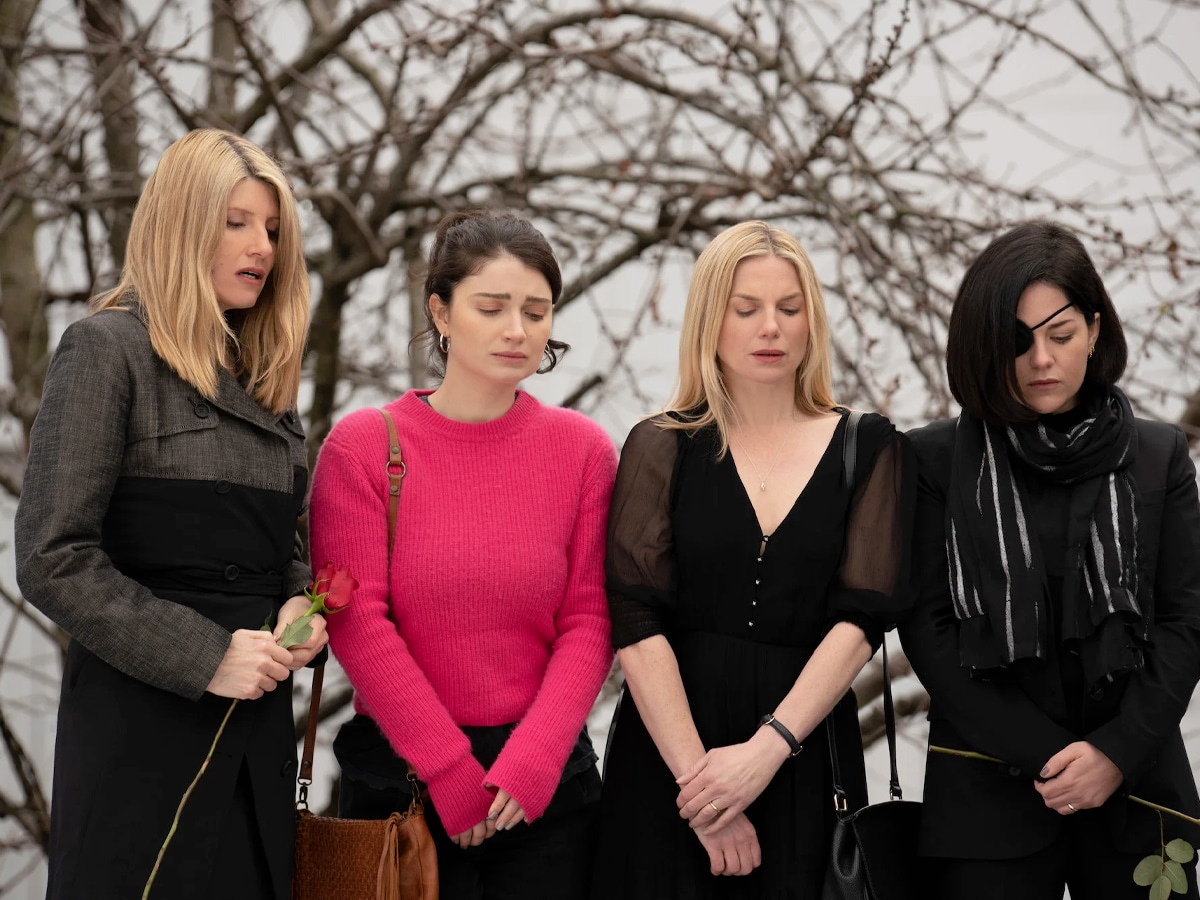 2. Bad Sisters
This brand new Apple TV+ series revolves around a group of tightly-knit sisters who share a tragic backstory. The new 10-episode series comes by way of creator and star Sharon Horgan and follows the lives of the Garvey sisters, who are stuck together by the premature death of their parents and a promise to always protect one another. It's a tale of tragic comedy, aligned with some odd deaths and a host of awkwardness, akin to the British favourite Death at a Funeral. This Apple TV+ series is executive produced and written by Horgan with Brett Baer and Dave Finkel, who adapted it from the Belgian version of the series "Clan," which was created by Malin-Sarah Gozin. It's a good old-fashioned family tragedy that borders on uncomfortable at times, but I definitely think it's worth a look.
IMDB rating: 7.6/10
Created by: Brett Baer, Dave Finkel, Sharon Horgan
Number of seasons: 1
Release date: 19 August 2022 (Australia)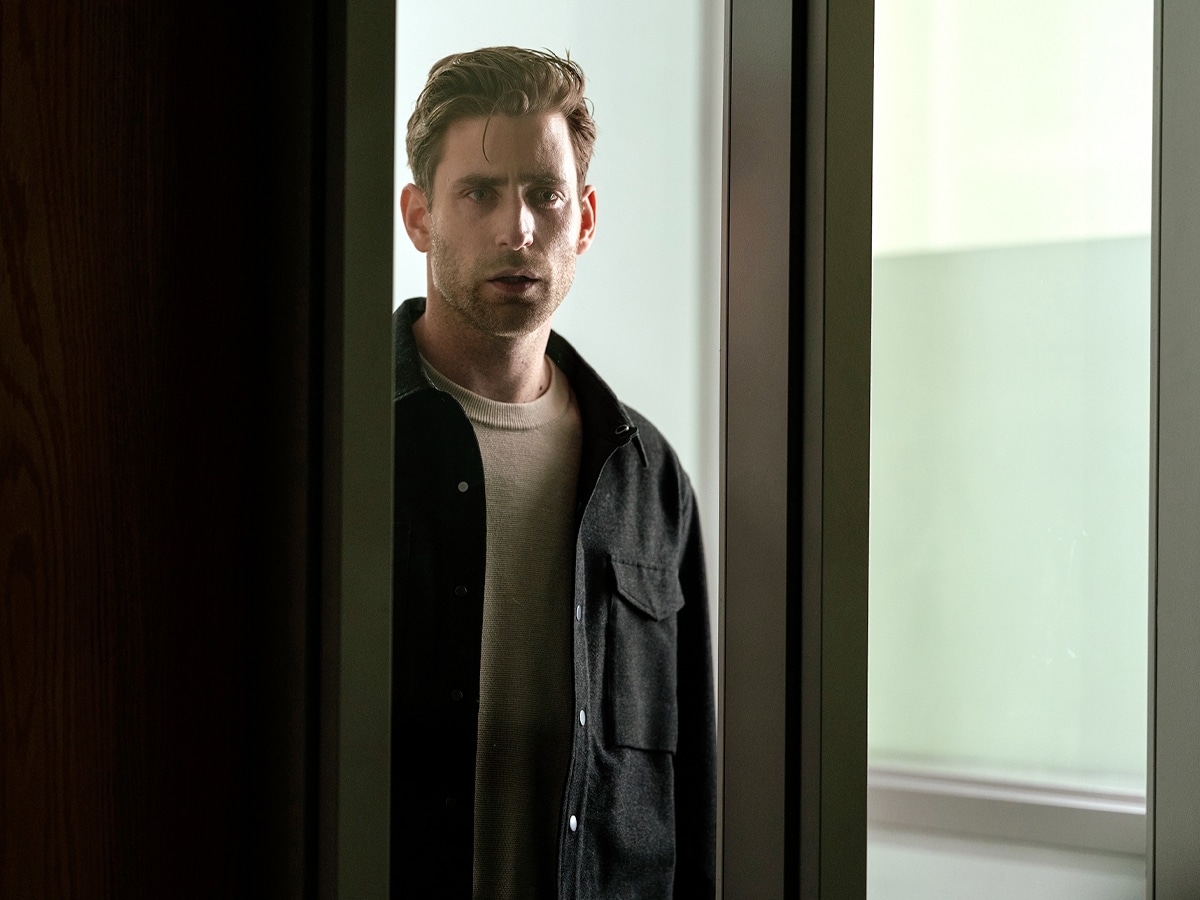 3. Surface
Suffering from memory loss, a woman (Gugu Mbatha-Raw) pieces together the fragments of her past in this slow-burn mystery series. Surface is set in high-end San Francisco and centres around a woman who embarks on a quest to put the pieces of her life back together with the help of her husband and friends, but all is not as it seems. As she attempts to navigate the sordid details of her past life, she uncovers a shocking love triangle and a host of bad guys lurking around every corner.
According to the official synopsis, Surface asks the question: What if you woke up one day and didn't know your own secrets? The new Apple TV+ shows also stars Oliver Jackson-Cohen ("The Haunting of Hill House"), Stephan James ("If Beale Street Could Talk"), Ari Graynor ("I'm Dying Up Here"), Academy Award nominee Marianne Jean-Baptiste ("Secrets & Lies"), François Arnaud ("I Killed My Mother") and Millie Brady ("Pride and Prejudice and Zombies"). Critics and audiences are lukewarm on the execution but that doesn't mean you won't find plenty to relish. After all, who doesn't enjoy a good old-fashioned amnesia thriller?
IMDB rating: 5.9/10
Created by: Veronica West
Number of seasons: 1
Release date: 29 July 2022 (Australia)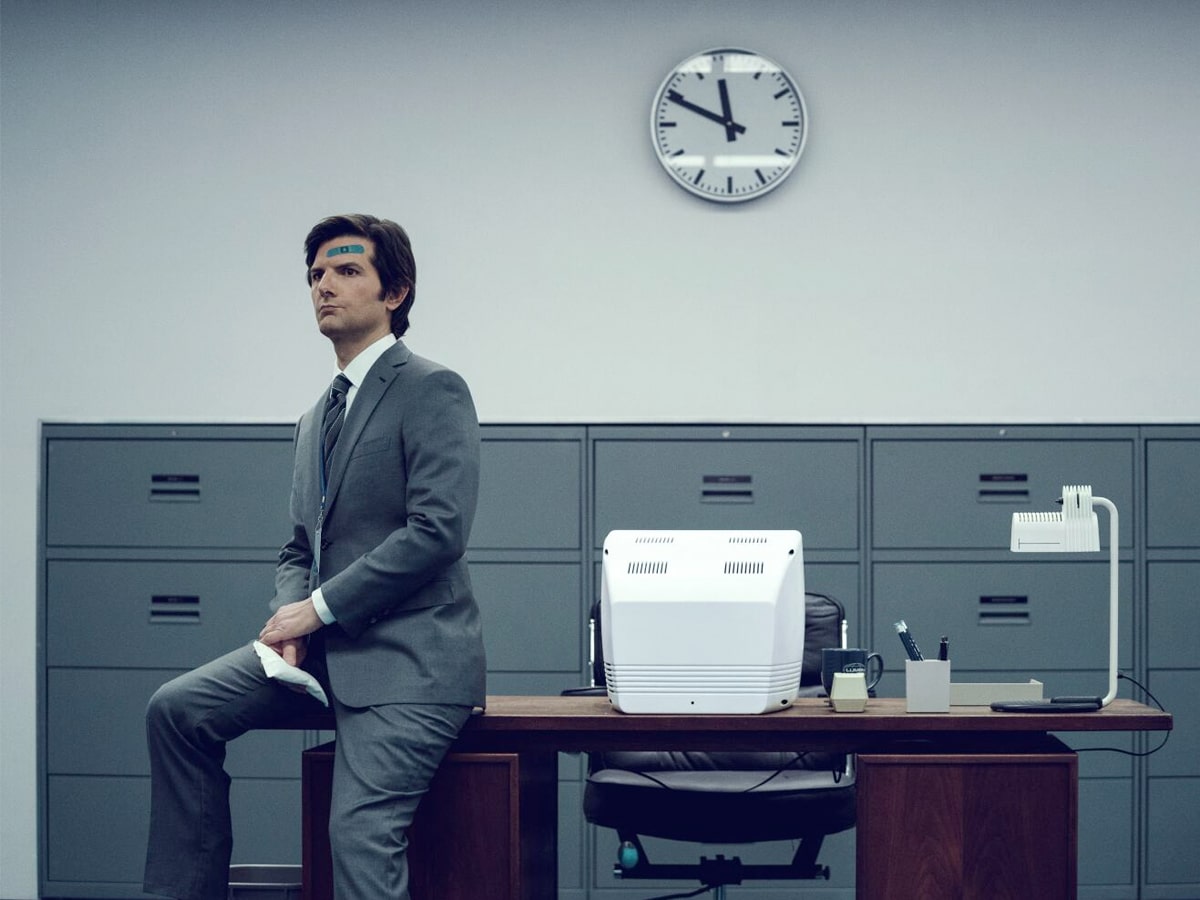 4. Severance
Best for: Drama
The most talked-about series of the year takes place in a world similar to our own, but with a Black Mirror-like twist. In this world, humans can sever their brains between a work-self and a home-self. As you can probably guess, the work-self isn't exactly thrilled with the arrangement. The brainchild of funnyman Ben Stiller, Severance is complex at times but refreshing in its exaggerated take on workplace drama, but the real magic to this drama is the contrast between real life and work life. What starts out as a fun little premise quickly has you engrossed, with Scott's performance at the heart of the show's emotional core.
While absolutely ridiculous in nature, Severance somehow feels complete relatable, particularly as the divide between work and home becomes more blurry in light of the global pandemic. A wellspring for philosophical discussion, the show also delivers plenty of gripping twists, turns, and cliffhangers. It alone is worth the cost of an Apple TV+ subscription.
IMDB rating: 8.7/10
Created by: Dan Erickson
Number of seasons: 1
Release date: 18 February 2022 (Australia)
What's On Apple TV+ – Drama
The best shows on Apple TV+ often mix elements from multiple genres so take the word "drama" with a grain of salt. Whether you're looking for something with a bit of intrigue, like the Gary Oldman-led Slow Horses or just something light-hearted such as The Morning Show, Apple TV+ has you covered. Nevertheless, if you're seeking serious conflict and character, look no further than the following titles.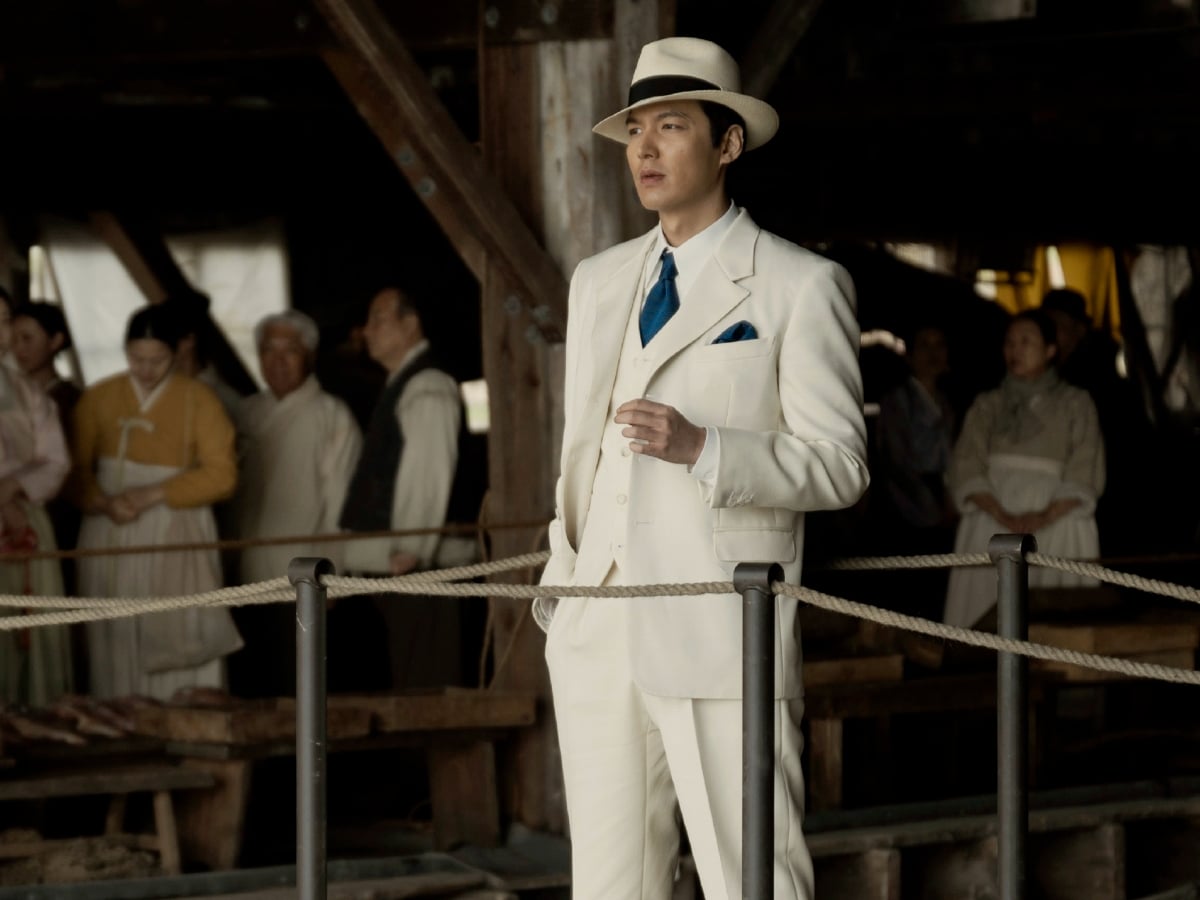 5. Pachinko
Adapted from a best-selling novel, this acclaimed series chronicles a Korean family across multiple generations. It's brought to life by way of an exhilarating visual palette, rich characters, and intensely dramatic themes, but if there's one thing to say about Pachinko, it's that nothing comes close. Much like Min Jin Lee's 2017 epic novel, the Apple TV+ show takes a journey through colonial Korea, chronicling the impact of the Second World War, along with the allied occupation of Japan and the Korean war. Tackling a premise rarely seen in cinema, particularly for Western audiences, Pachinko tells the harrowing tale of those Korean families forced to leave their homeland under colonial rule and start again in a foreign land. It's an incredible watch that is as visually breathtaking as it is expertly crafted. Best of all, season two is currently in development.
IMDB rating: 8.4/10
Created by: Soo Hugh
Number of seasons: 1
Release date: 25 March 2022 (Australia)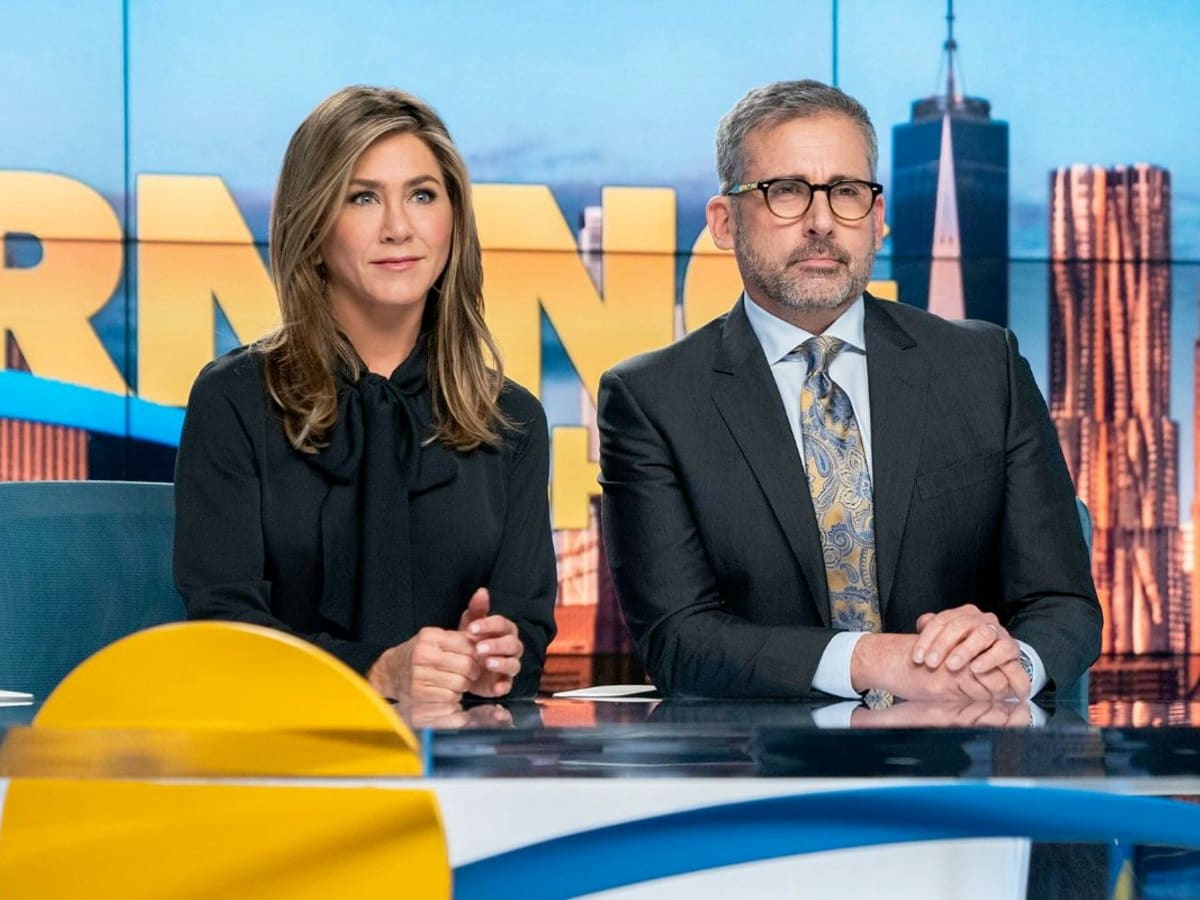 6. The Morning Wars
Known as "The Morning Show" outside of Australia and Indonesia, this Apple TV+ series helped launch the streaming service back in 2019. Jennifer Aniston plays the veteran host of a breakfast news program, who grapples with both a massive controversy and an outspoken new co-host (Reese Witherspoon). Whilst based on a book by former CNN personality Brian Stelter, the show also draws heavily upon "The Today Show" sexual harassment scandal, which resulted in the ousting of Matt Lauer. It's an interesting look at workplace drama, set in the public eye, however, The Morning Wars really excels in its witty and topical commentary on modern topics. The pressure-cooker environment of live TV makes for a perfect backdrop for characters like Anniston's and Carrell's to explore power, politics and the prospect of personal branding. Remarkably, it manages to show that there are no real heroes or villains, just varying degrees of concern on both sides. Thought-provoking for sure.
IMDB rating: 8.3/10
Created by: Jay Carson, Kerry Ehrin
Number of seasons: 2
Release date: 1 November 2019 (Australia)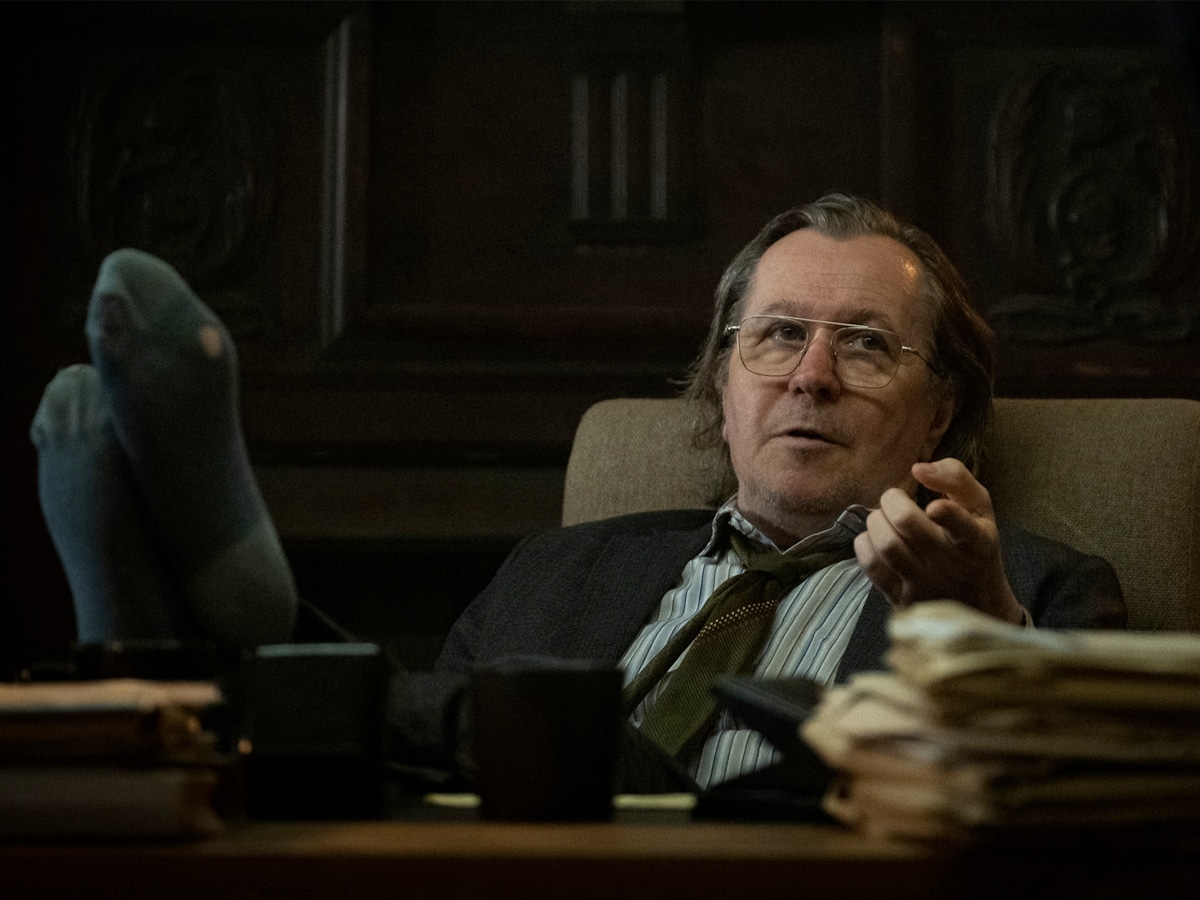 7. Slow Horses
Gary Oldman leads a talented ensemble cast in this spy dramedy, about a group of MI5 misfits who've been relegated to desk duty. But with a major kidnapping comes the opportunity for redemption, presuming everyone can get along (which they can't). Based on the 2010 novel of the same name by Mick Herron, Slow Horses tackles some tough topics in a rather intriguing way. What opens with an intense action scene that sees Dunkirk's Jack Lowden attempt to apprehend a potential bombing suspect at Heathrow airport quickly descends into the rigmarole of inter-office politics, however, it does so without ever feeling boring. Led by an all-star cast and elevated with some punchy and clever writing, film critic Brian Tallerico described this hit as "one of the best spy shows in years, a smart, witty, cleverly plotted piece". Think of it as The Office meets "Jason Bourne" and you can start to see why it's become something of a cult classic.
IMDB rating: 8.3/10
Number of seasons: 2
Release date: 1 April 2022 (Australia)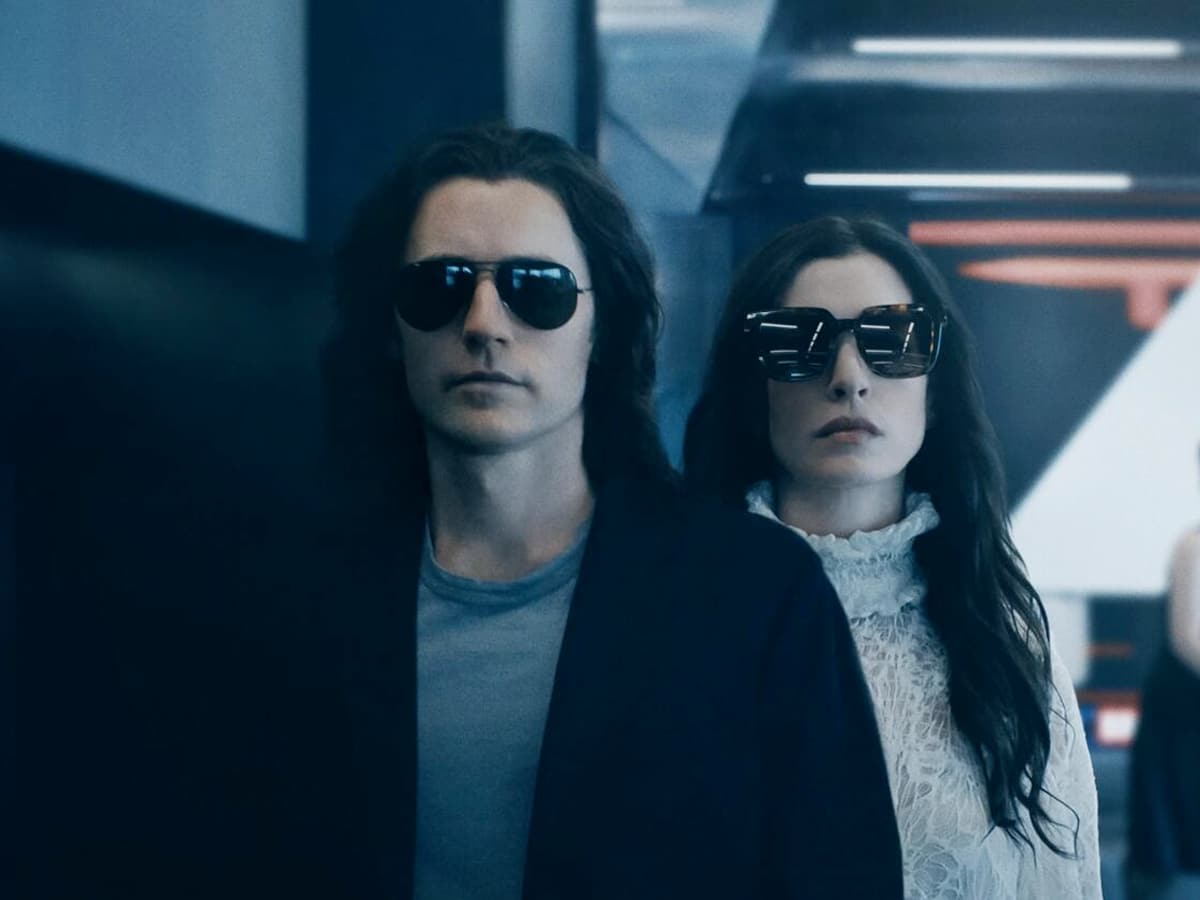 8. WeCrashed
Is it just us or did The Social Network launch an entire sub-genre about overzealous founders and their infamous start-ups? Not that we're complaining. Enter this recent drama, which stars Jared Leto and Anne Hathaway as Adam and Rebekah Neumann, the eccentric married couple behind shared workspace company WeWork. The co-working start-up was once valued at over USD$1 billion and that's pretty much where the show kicks off, but quickly, it becomes apparent that there's not a long holding this house of cards up. WeCrashed bounces back and forth through the early days of the tech unicorn, leading to a gutting valuation and the collapse that shocked the world. Watch them rise. Watch them fall. Watch them stay completely rich. You know the drill.
IMDB rating: 7.3/10
Created by: Drew Crevello, Lee Eisenberg
Number of seasons: 1
Release date: 18 March 2022 (Australia)
Best Action & Sci-Fi Shows on Apple TV
Apple loves to fill its products to the brim with action-packed features and its streaming service is no exception. Apple presumably doled out big bucks for the following sci-fi and action shows, hence their lavish production values and epic set pieces. But do they actually deliver? You'll just have to watch to find out. Here are the best ones we've found, but if you're looking to broader your horizons, why not check out our guide to the 50 Best Action Movies Of All Time, Ranked?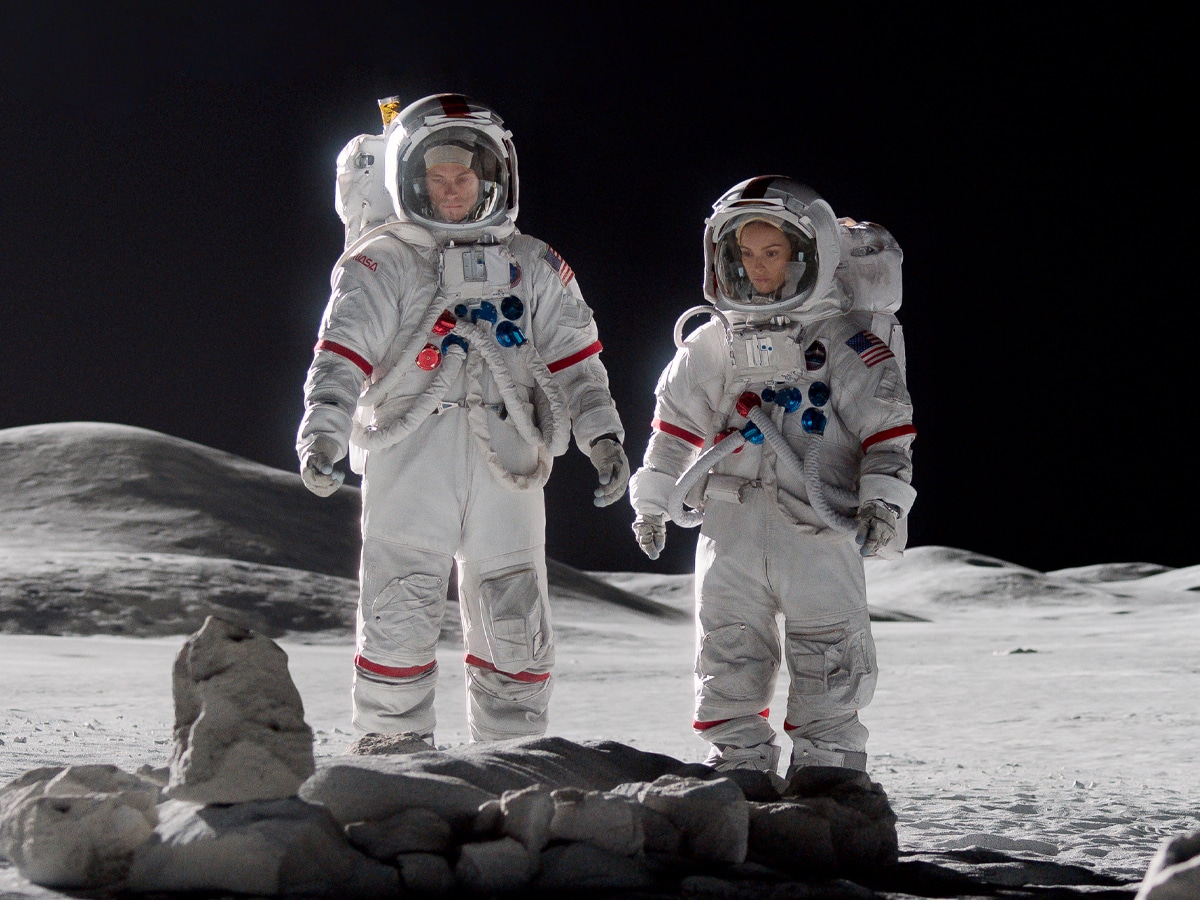 9. For All Mankind
Best for: Action & Sci-Fi
One of the best Apple TV+ shows reimagines history but nevertheless retains an authentic vibe. The year is 1969 and the USA is in the midst of a Cold War-fueled space race against Russia. Except this time around, Russia wins the race by being the first to land a man on the moon. Take that, Neil Armstrong! The fourth season of the alternative-reality show was just unveiled on the streaming service, taking viewers into a new decade for intergalactic travel. In this instalment, the team is on a high-octane race to Mars, with the US and the Soviet Union battling it out for space supremacy. Follow fearless astronauts and NASA geniuses as they grapple with the subsequent fallout.
IMDB rating: 7.9/10
Created by: Ronald D. Moore, Ben Nedivi, Matt Wolpert
Number of seasons: 3
Release date: 1 November 2019 (Australia)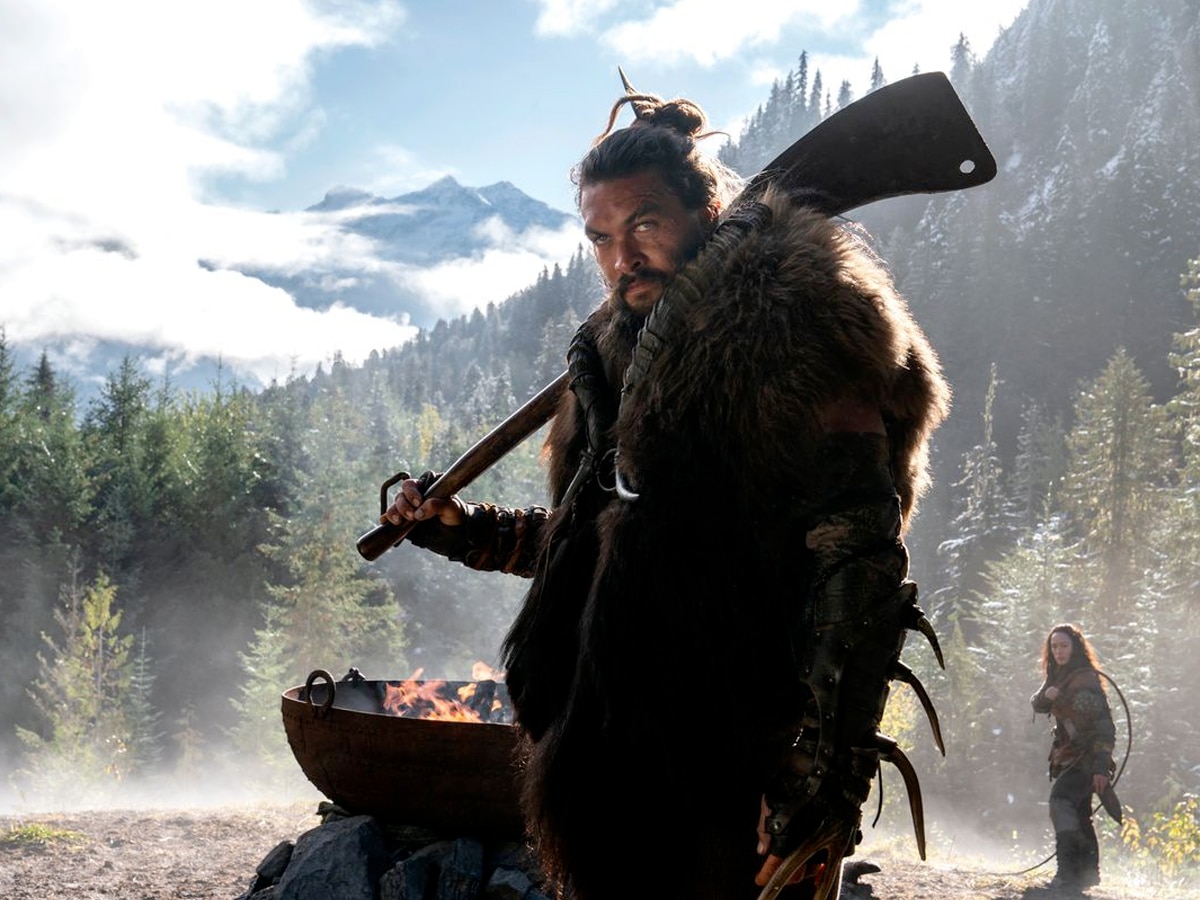 10. See
Now in its third season on Apple TV+, See makes up for its cloying title with a prevailing sense of pure spectacle. It takes place in the not-too-distant future, where the entire human race has gone blind in the wake of a deadly virus. When two twins are born with the power of sight, it sparks a fight for survival between their adopted father (Jason Momoa) and a ruthless queen (Sylvia Hoeks). While See has been around for a few years now, Apple TV+ just realise the third and final season, which takes viewers back to the resolution world.
In season three, almost a year has passed since Baba Voss (Jason Momoa) defeated his nemesis brother Edo and said goodbye to his family, but as it has a habit of doing, trouble arises. When a Trivantian scientist develops a new and devastating form of sighted weaponry that threatens the future of humanity, Baba is forced to return to Paya to protect his tribe. In an awesome move from Apple TV+, See features cast and crew who are blind or have low vision, which has seen the streaming service honoured for its representation of the visually impaired. The show won the Ruderman Family Foundation Seal of Authentic Representation in 2020 and was also recognised this year with an NAACP Image Awards nomination for star Alfre Woodard in the Outstanding Supporting Actress in a Drama Series category.
IMDB rating: 7.6/10
Created by: Steven Knight
Number of seasons: 3
Release date: 1 November 2019 (Australia)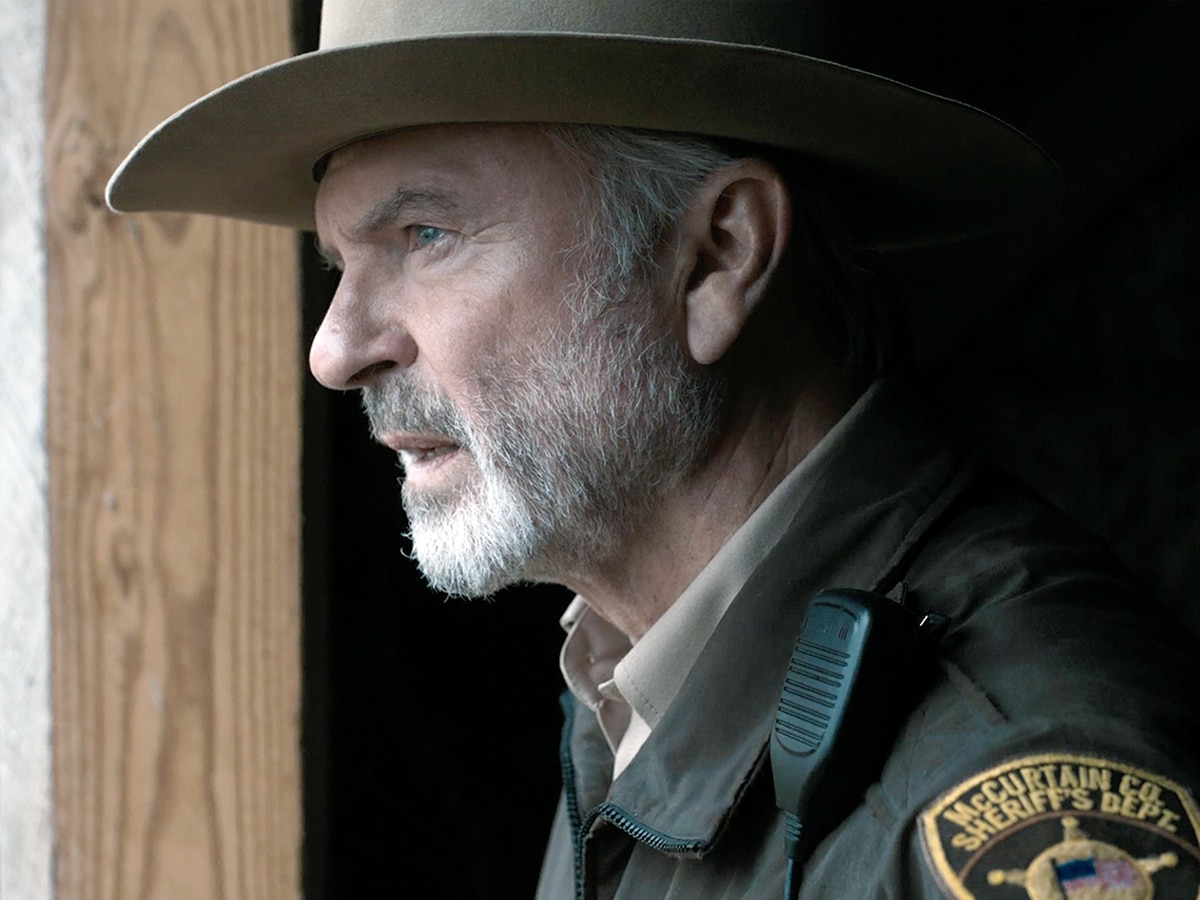 11. Invasion
This blockbuster series unfolds in real-time and touches down on various characters as they deal with an alien invasion. Critics and audiences were generally underwhelmed with the show's glacial pacing, but that didn't stop it from becoming a sizable hit. What we did learn by watching Invasion is that Apple has no issue delivering a set-up. Almost the whole first season feels like it's building to something, which we're yet to really see come to fruition, however, there's still a lot to pull from this Sam Neill-led sci-fi adventure. The character arcs are deeply engrossing, so much so, that it's often easy to forget the imminent intergalactic threat at hand. Here's hoping the next season will bring better stories and action. Step it up, Apple!
IMDB rating: 5.9/10
Created by: Simon Kinberg, David Weil
Number of seasons: 1
Release date: 22 October 2021 (Australia)
Best Comedy Shows on Apple TV+
Whoever says that no one is making comedy anymore clearly doesn't have an Apple TV+ subscription. From Jason Sudeikis' inept but entirely positive soccer coach Ted Lasso to whatever shenanigans seem to be going down in Schmigadoon!, Apple has pulled out all the stops for it comedy lineup, and we're not complaining. Here are some of the provider's best offerings.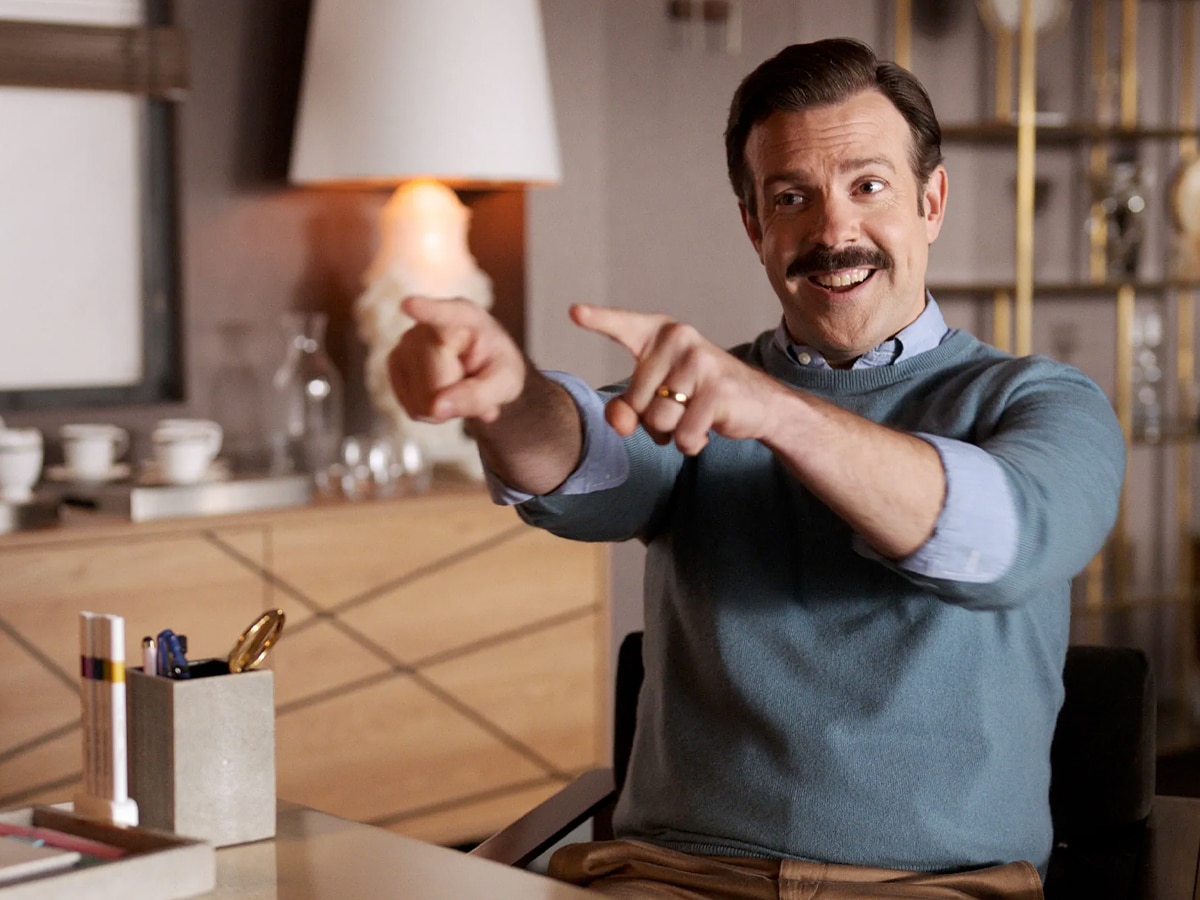 12. Ted Lasso
Best for: Comedy
Along with The Morning Wars and Severance, this smash hit series helped put Apple TV+ on the map. Jason Sudeikis plays the title character, a happy-go-lucky American football coach who's put in charge of an English Premier League football team. There's just one problem: he's never coached European football (aka soccer) before. The show has proven itself irresistible and not just amongst sports fans. Who are you to deny its many charms? Over two solid seasons, Ted's patience and optimism are tested as he faces new challenges, both personal and professional, but his infectious energy is captivating. There's a lot more to this fish-out-of-water story than just football and moustaches.
IMDB rating: 8.8/10
Developed by: Jason Sudeikis, Bill Lawrence, Brendan Hunt, Joe Kelly
Number of seasons: 2
Release date: 14 August 2020 (Australia)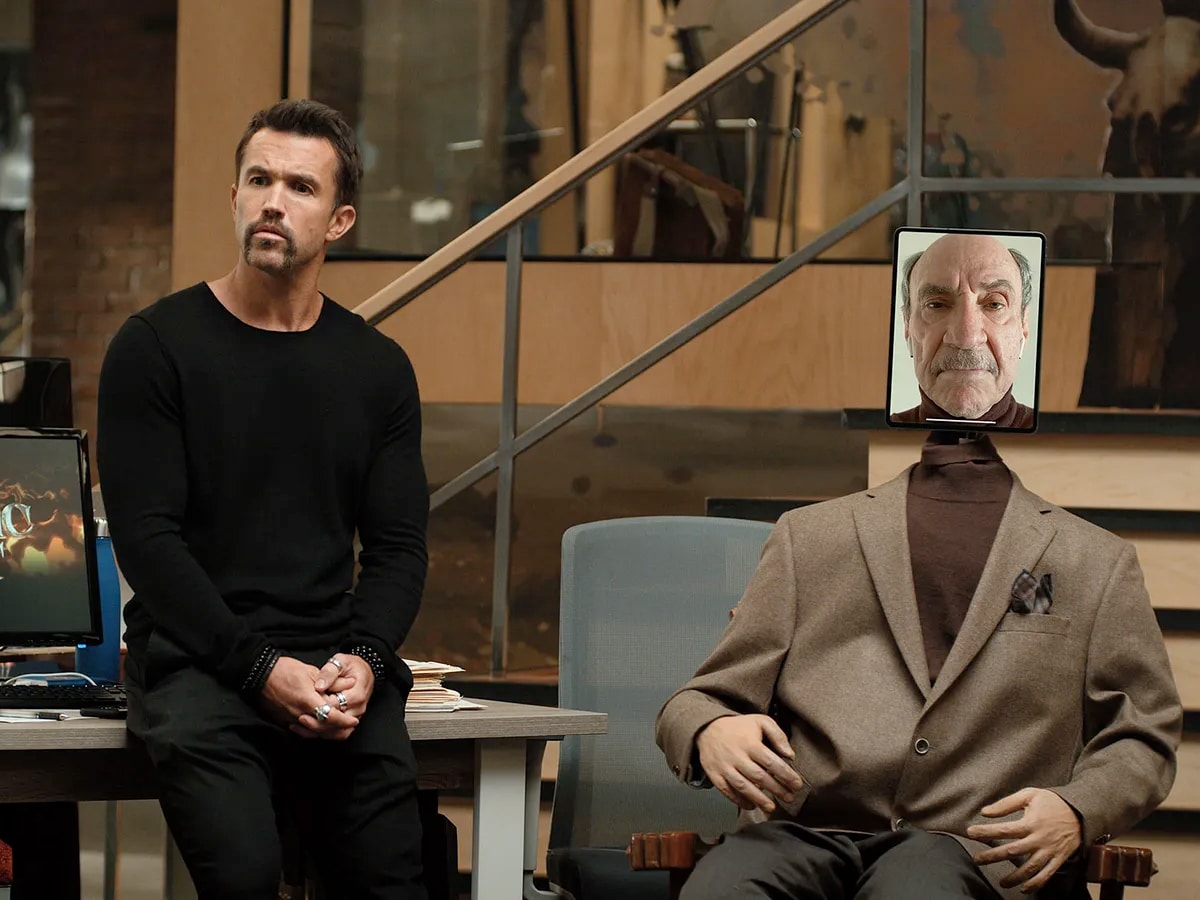 13. Mythic Quest
It's Always Sunny in Philadelphia co-creators Charlie Day and Rob McElhenney (along with series writer and producer Megan Ganz) bring you this surprisingly endearing workplace comedy. Set behind the scenes at a video game studio, it follows various characters as they butt heads whilst building worlds. Their everyday exploits are entertaining enough, but it's the show's standalone episodes that truly shine. Like Jason Momoa's See, this series has been around for a little while, however, Apple TV+ has just dropped season three of the acclaimed comedy.
This time around, Ian and Poppy attempt to navigate the gaming world and their partnership at the newly formed GrimPop Studios, while Dana is forced to play mediator to her bosses' incessant bickering. Back at Mythic Quest HQ, David is trying his hand at tackling the boss duties, while the rest of the ensemble cast of characters struggle with the change in command.
IMDB rating: 7.7/10
Created by: Charlie Day, Megan Ganz, Rob McElhenney
Number of seasons: 2
Release date: 7 February 2020 (Australia)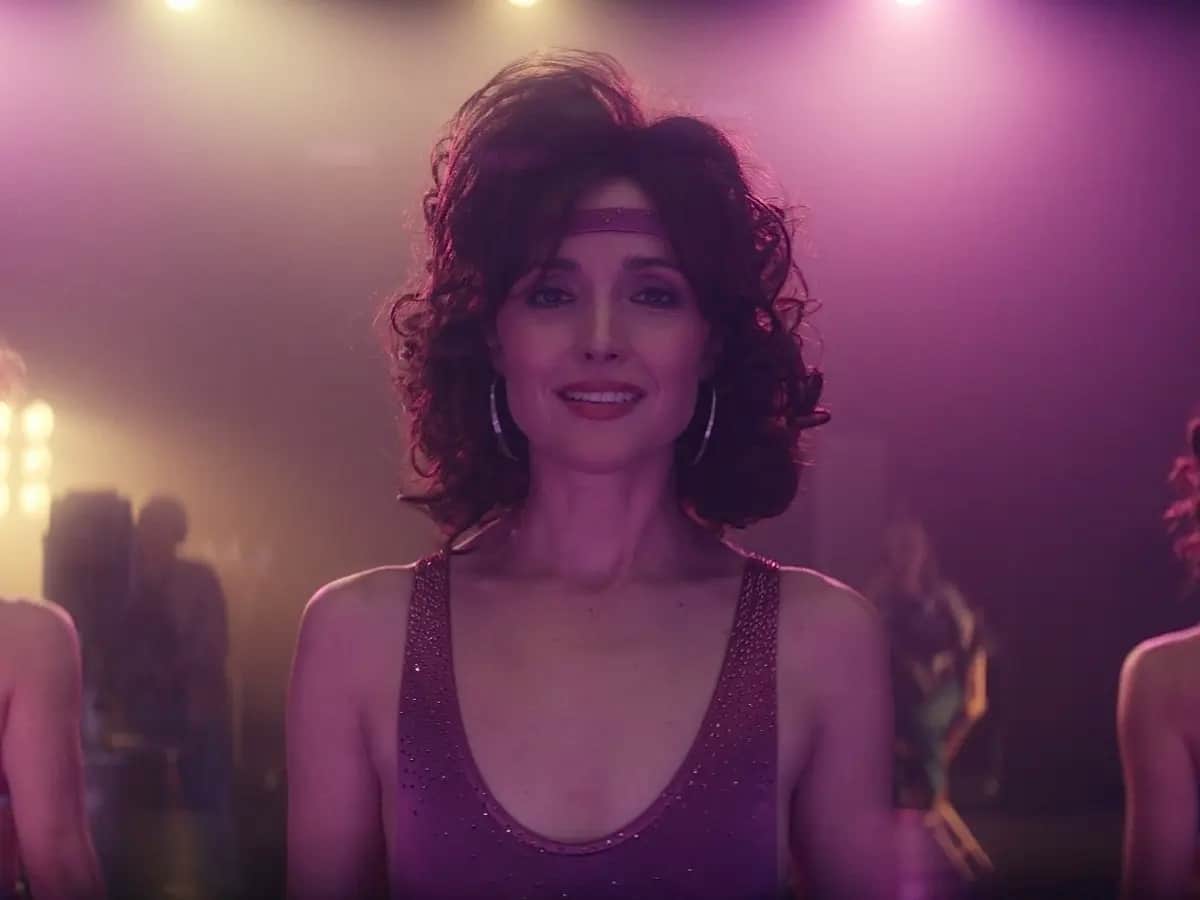 14. Physical
This dark comedy takes place in the 1980s and stars Rose Byrne as a distressed housewife turned aerobics guru. It found its groove in the second season to the delight of numerous critics and fans. While the first season failed to make any real impact, the costuming alone demanded a return and it's here that we started to figure out where Physical was headed. Hippy housewife Sheila, unsatisfied with her life and eager to make a name for herself, takes a chance aerobics class as a method of self-development. The fateful event kickstarts a newfound love, however, it's her drive to succeed that accelerates the series forward, albeit at a snail's pace to begin with. Stick with these somewhat unlikable characters because they just might grow on you.
IMDB rating: 7.3/10
Created by: Annie Weisman
Number of seasons: 2
Release date: 18 June 2021 (Australia)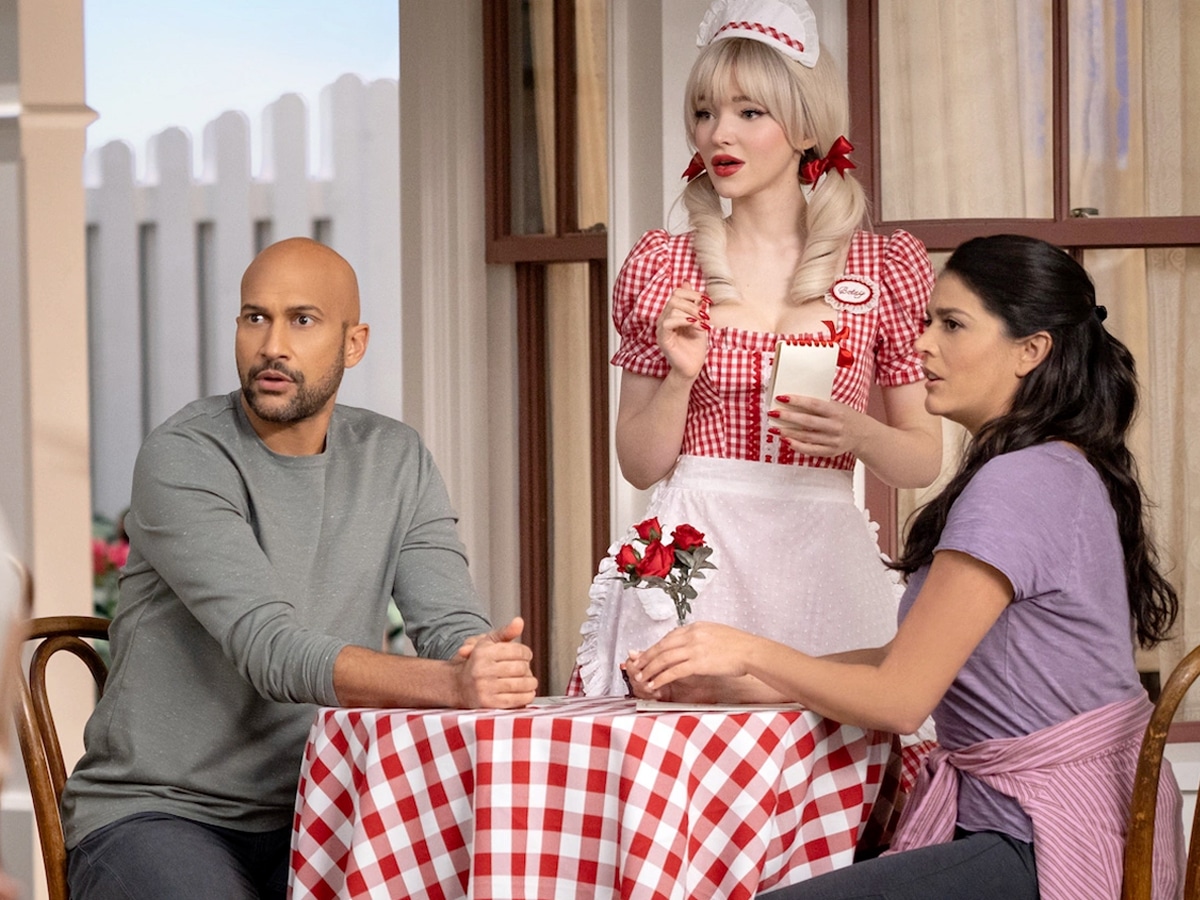 15. Schmigadoon!
Join a backpacking couple (Keegan-Michael Key and Cecily Strong) as they visit the town of Schmigadoon, where locals act as if they're in a classic Hollywood musical. So goes this clever comedy, which functions as both an ode to and parody of the once-popular sub-genre. It feels a little like a Disney film gone astray at times, however, there's some serious fun to be had with Schmigadoon! The series constantly references and parodies the great musicals of old, while touching on the campy tropes of the Rogers and Hammerstein era. Alan Cumming shines as the closeted mayor, while Jaime Camil's judgmental doctor is worth the Apple TV+ subscription alone.
IMDB rating: 7.3/10
Created by: Ken Daurio, Cinco Paul
Number of seasons: 1
Release date: 16 July 2021 (Australia)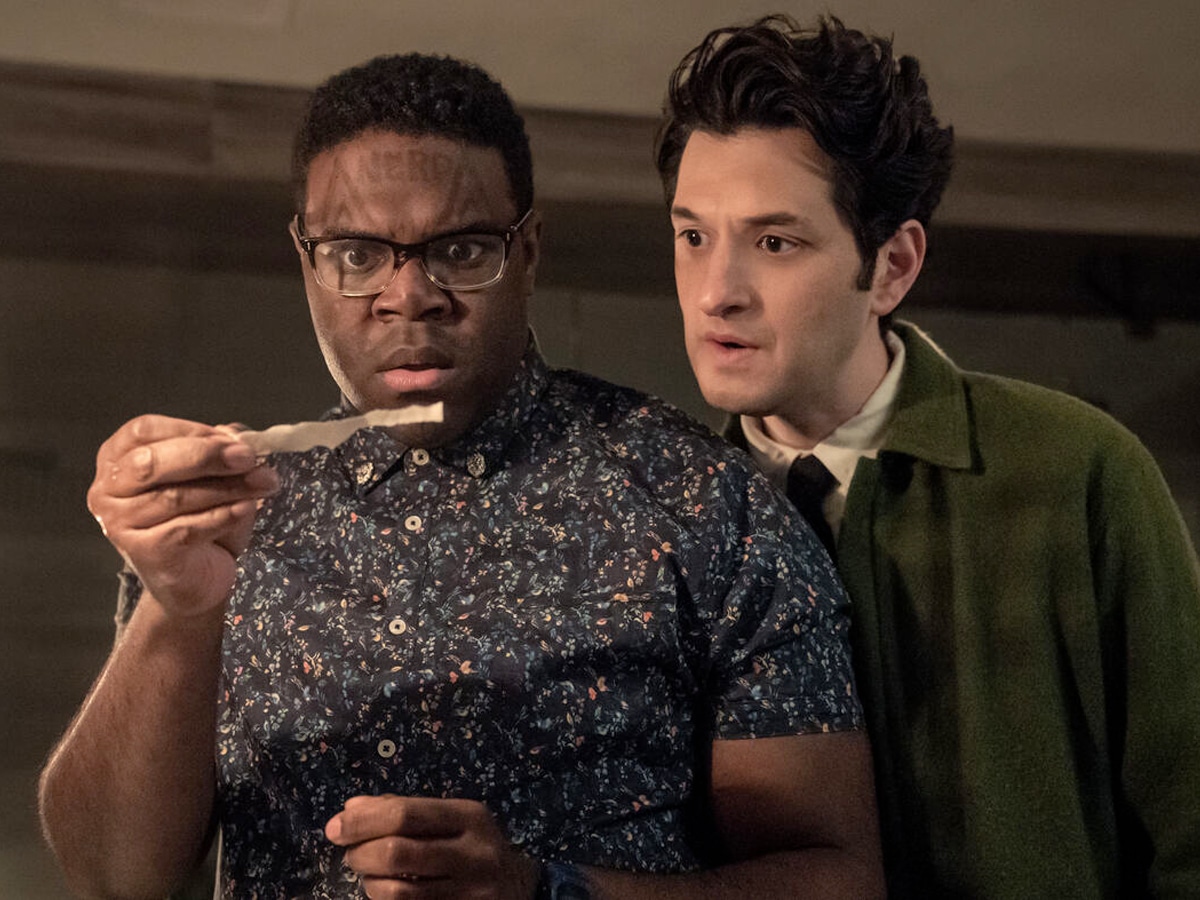 16. The Afterparty
The co-director of 21 Jump Street created this lighthearted murder mystery, which takes place during a high school reunion afterparty. The eight-part series adopts a different genre depending on the character it centres around, with funny woman Tiffany Haddish's detective Danner driving the narrative. The best scenes come by way of Dave Franco, who perfectly nails the douchey rockstar still trying to overcompensate for his less-than-cool adolescence. The younger Franco plays Xavier, formerly known as Eugene, a famous rock star and actor who invites his former school friends to a reunion at his mansion, in an attempt to mess with their heads. However, all goes horribly wrong when he falls to his death, leaving everyone in attendance under suspicion. The Afterparty isn't amazing by any stretch, but anything that draws a parallel between Cluedo and 21 Jump Street is worth a watch in my books.
IMDB rating: 7.2/10
Created by: Christopher Miller
Number of seasons: 1
Release date: 28 January 2022 (Australia)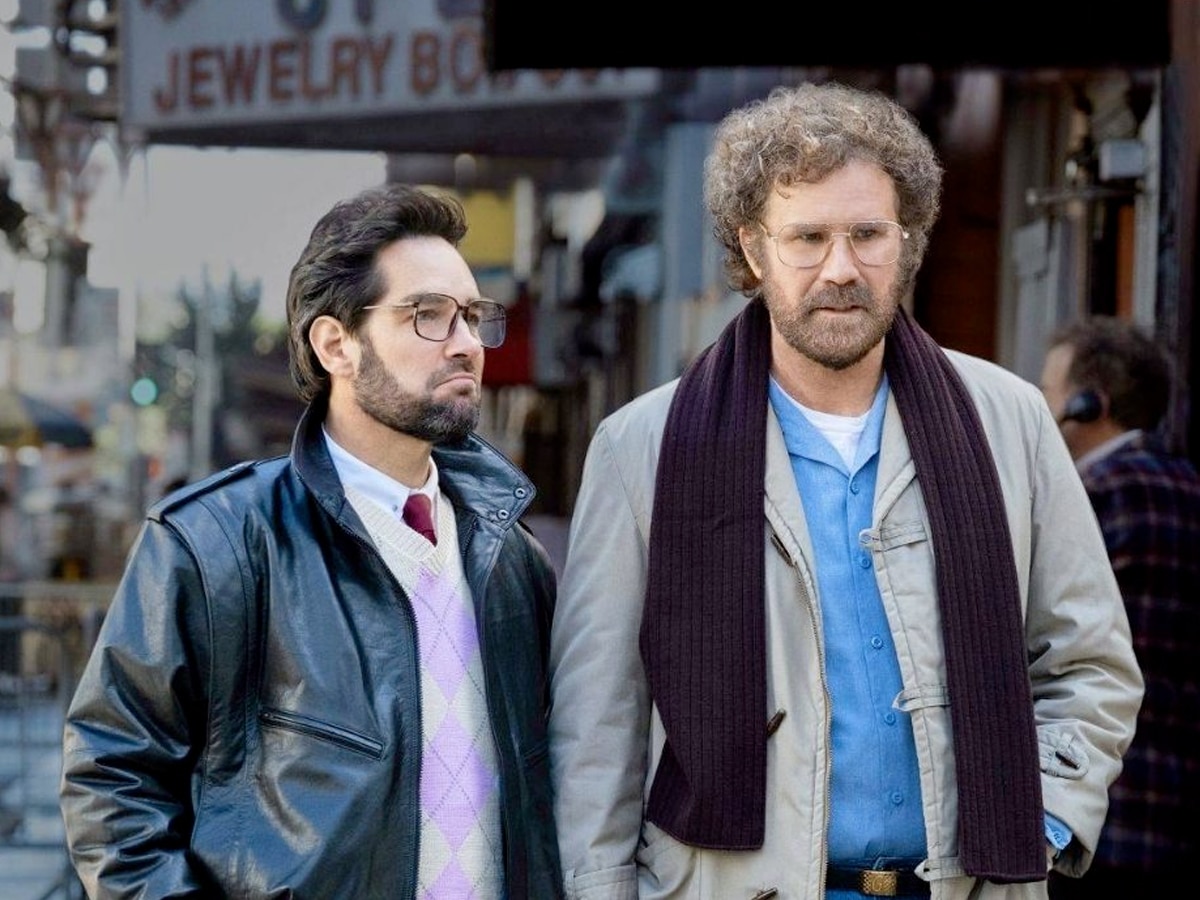 17. The Shrink Next Door
Will Ferrell and Paul Rudd in the same Apple TV+ dramedy? Yes, please. It culls from a podcast and tells the true story of Dr. Isaac Herschkopf (Rudd), who gets way too personal with a patient (Ferrell) over the course of decades. It's vastly different from the series you might expect on the outside, but this strange thrilling drama is more a character study of people who invest too much time in relationships that aren't forthcoming. If anything, it proves that even the smartest people can be blind sometimes.
IMDB rating: 7.1/10
Created by: Georgia Pritchett
Number of seasons: 1
Release date: 12 November 2021 (Australia)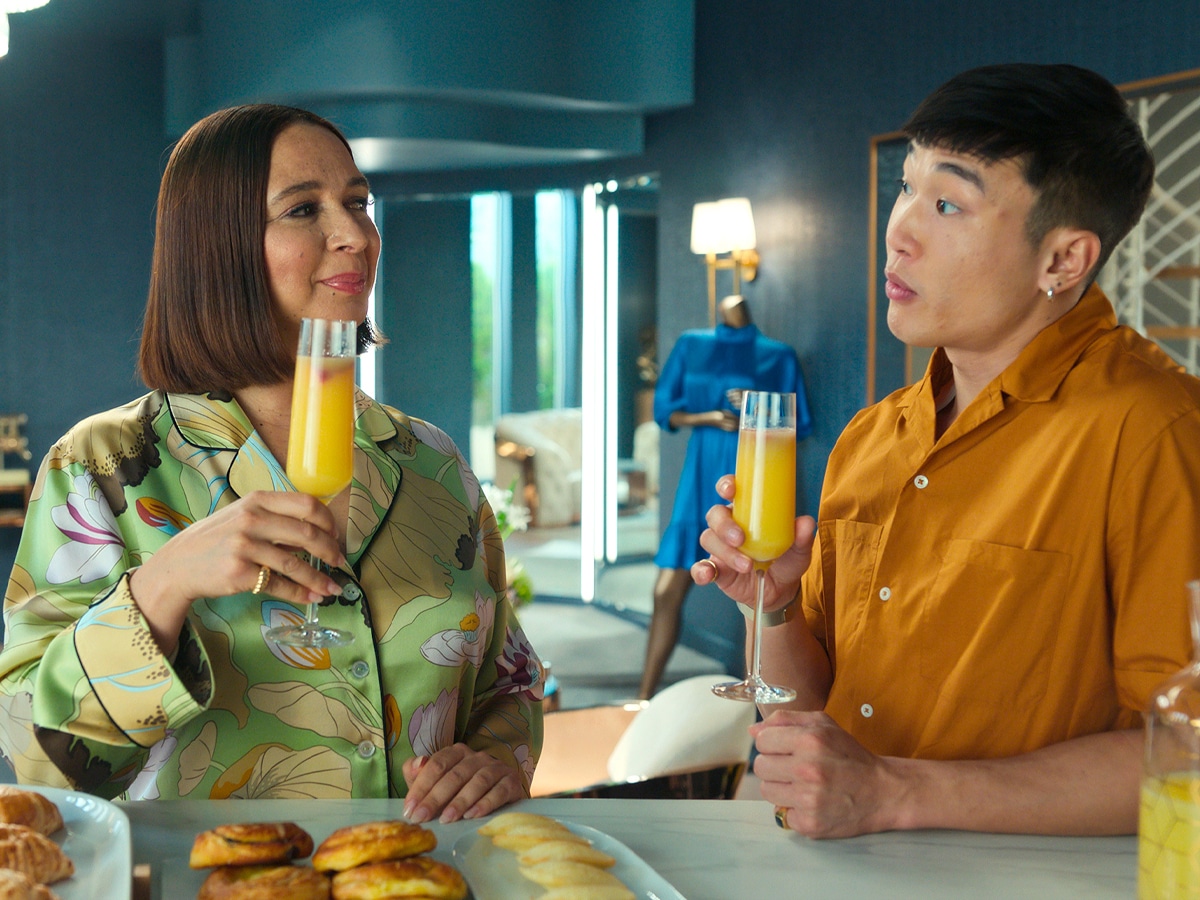 18. Loot
This recent comedy channels the Bezos divorce through the journey of Molly Novak (played by Maya Rudolph). After scoring a settlement of $87 billion, the wealthy elitist kicks off a new chapter in her life as an active philanthropist. In addition to Rudolph, the series stars an ensemble cast, including Michaela Jaé (Mj) Rodriguez, Joel Kim Booster, Ron Funches, Nat Faxon and more. Best of all, Loot has already been renewed for a second season, so you can enjoy season one without worrying if your favourite characters are making a comeback. What starts on a satirical note becomes more heartfelt as the story progresses.
IMDB rating: 6.5/10
Created by: Matt Hubbard, Alan Yang
Number of seasons: 1
Release date: 24 June 2022 (Australia)
Best Horror TV Shows on Apple TV+
Are you scared?! Of course not—you're just reading an article. But check out these chilling Apple TV+ shows and you might be. We've pulled together some of the best horror shows to land on Apple TV+ and some of them arrive with a few familiar faces. The Handmaid's Tale's Elizabeth Moss returns to frighten us once again, while Harry Potter's Rupert Grint takes a stab at an M. Night Shyamalan epic. Here are the best horror shows on Apple TV+, but if you're looking for more scares, why not check out our guide to the best horror TV shows of all time?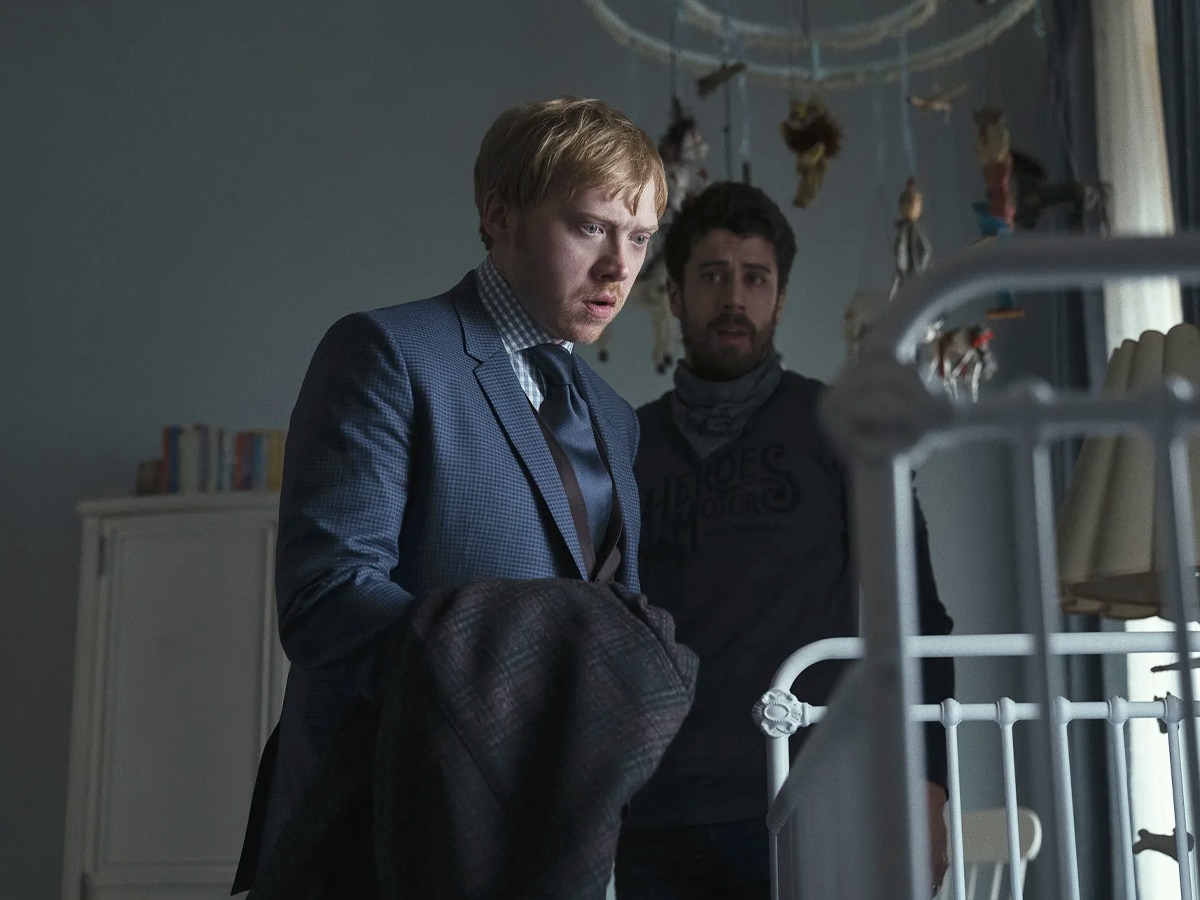 19. Servant
Best for: Horror
Director M. Night Shyamalan executive produces this ongoing Apple TV+ series, which walks the line between psychological and supernatural terror. After losing their 13-month-old baby, a married couple take in a lifelike reborn doll as part of their transitory object therapy treatment. Then comes a new nanny and that's when things really get weird.
IMDB rating: 7.5/10
Created by: Tony Basgallop
Number of seasons: 3
Release date: 28 November 2019 (Australia)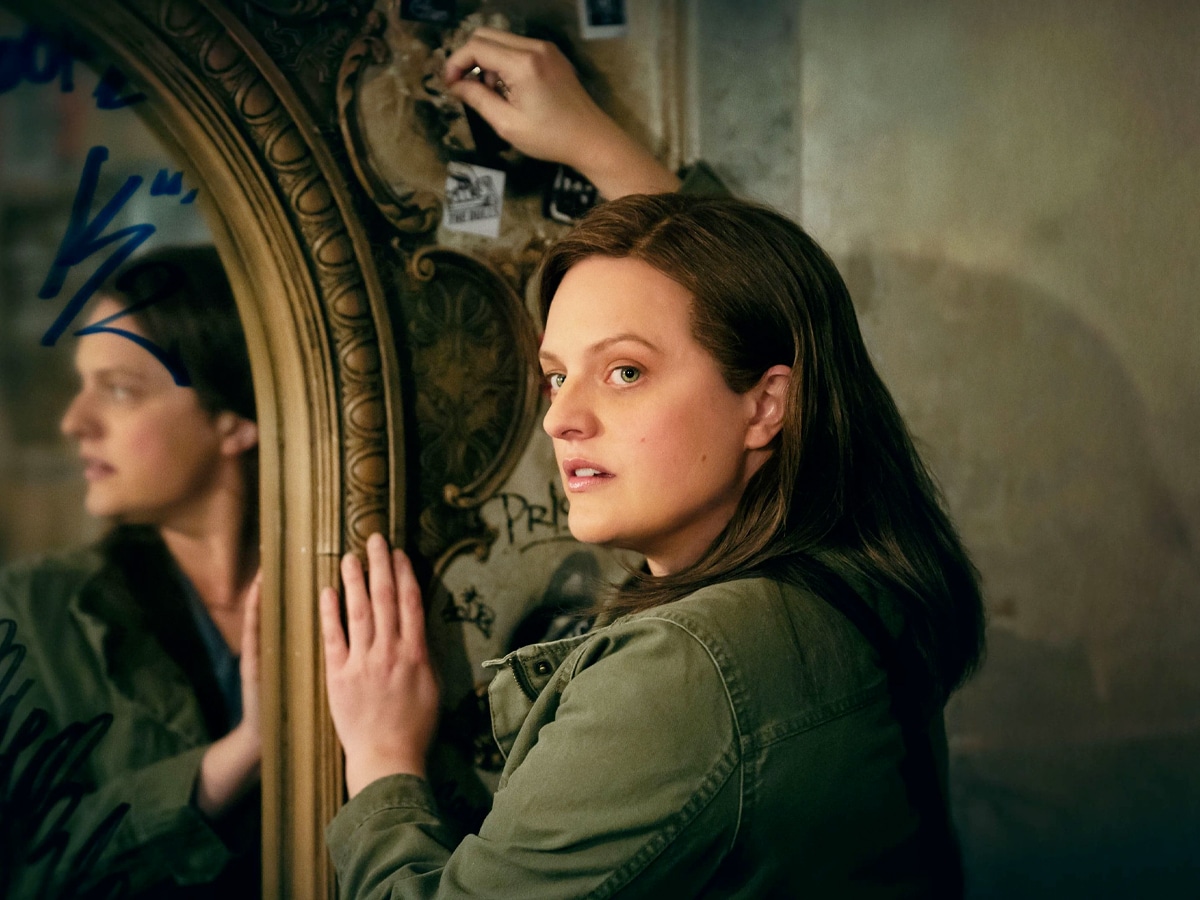 20. The Shining Girls
Adapted from a novel, this mind-bending thriller has more than one mystery up its sleeve. The survivor of a vicious attack, a newspaper archivist (Elisabeth Moss) appears to be losing her grip on reality. But keep watching and you'll discover a much bigger story that leaves you guessing until the very last episode.
IMDB rating: 7.4/10
Created by: Silka Luisa
Number of seasons: 1
Release date: 29 April 2022 (Australia)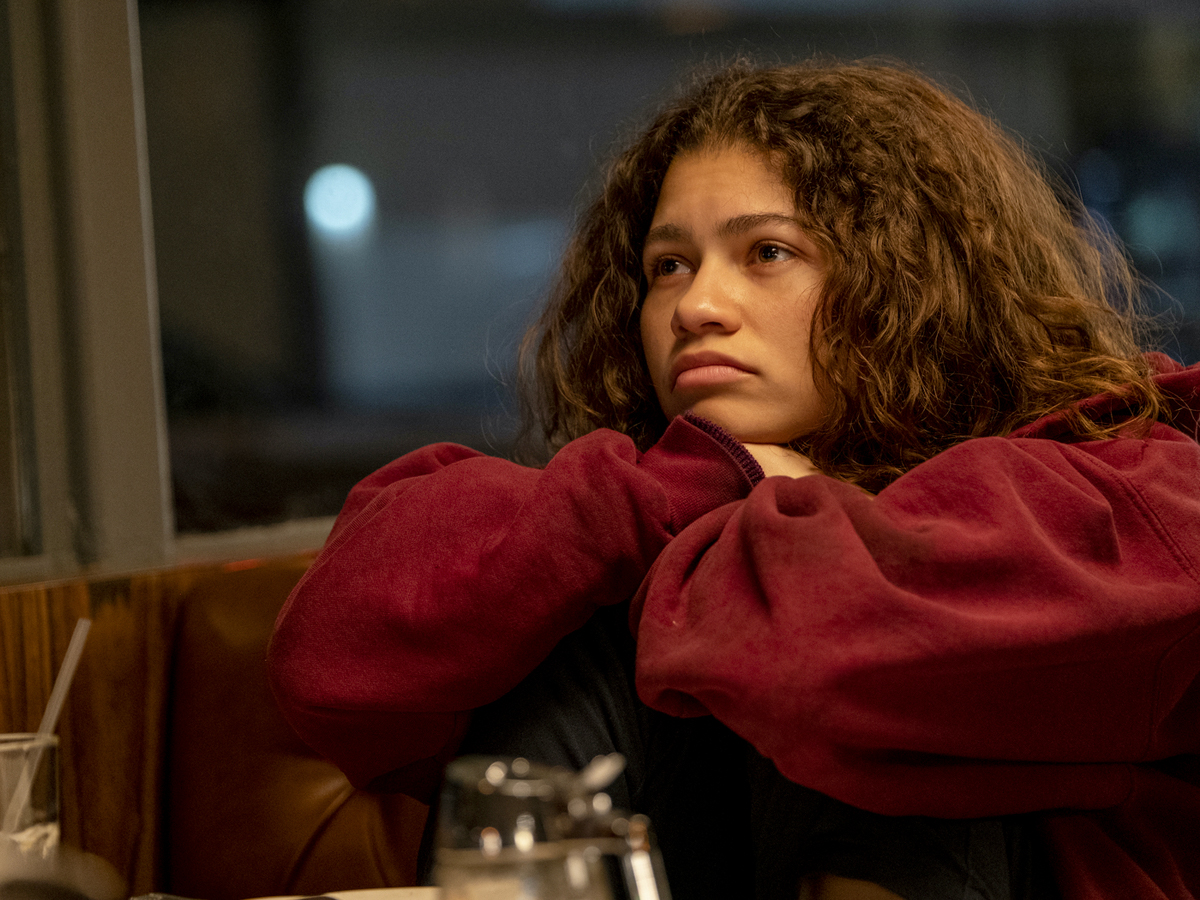 Best Shows for Rent on Apple TV
You don't need an Apple TV+ subscription to gain access to some of the best television shows. As an aggregator and its own digital platform, having an Apple TV service will also grant you access to a host of fantastic features and TV shows courtesy of external production companies and platforms. In Australia, Apple TV also houses content from HBO, meaning you can watch rent of the biggest shows on the planet all via the Apple TV box. As long as you have Apple TV, you can rent some of the following modern classics:
Euphoria – The Sam Levinson-created HBO series has taken the world by storm, catapulting stars Zendaya, Sydney Sweeney and Jacob Elordi into global juggernauts. Euphoria is a weighted and exaggerated look at the modern high-school drama, taking the Gossip Girl themes and putting them on blast. Think drugs, sex and a lot of screaming.
Yellowjackets – This critically-acclaimed Showtime series follows a group of teenagers involved in a plane crash in 1996. The story sees the New Jersey high school soccer team travel to Seattle for a national tournament, however, across Canada, the aircraft goes down, subjecting the survivors to a harrowing trope through the wilderness.
Industry – Another great HBO series to land on Apple TV, Industry is a bold and refreshing take on the investment banking sector in London. Following a group of young graduates attempting to make their way through the competitive landscape, we see drugs, backstabbing and privilege played out in real-time.
Succession – Perhaps the biggest show of 2022, Succession is a black comedy about the Roy family, the dysfunctional owners of Waystar RoyCo, a global media and entertainment conglomerate. A fight for power, control and politics lies at the heart of this engaging and captivating series.
The White Lotus – Euphoria star Sydney Sweeney steps out of the shadows to star in this HBO anthology series. It details a week in the life of vacationers as they attempt to relax in paradise, however, with each passing day, things get stranger and stranger.
Westworld – The sci-fi smash hit that redefined HBO's programming schedule may have been a bit of a let-down in recent times, but the new season of Westworld looks promising. The show centres around a fictional, technologically advanced Wild-West-themed amusement park populated by android "hosts". However, as they have a habit of doing in sci-fi epics, these host being to learn, develop and feel all on their own.
Key Things to Consider for Apple TV+ Series
Thinking of pulling the trigger on an Apple TV+ subscription? Much like Netflix, Stan and HBO Max, there are a few key considerations to put on your list. Consider the following variables before you do:
Content Quality – With their deep pockets and reliance on original content, Apple pays big for talented actors and elaborate set pieces. There may ultimately be less content to choose from, but what you get is going to be well-produced. Further to that, the limited-run production method generally sees a few short seasons of a show, meaning that Apple TV+ can pull big-name movie stars for its TV shows, vastly different from its streaming counterparts. Take See for example – The series stars Aquaman Jason Momoa in a limited-run production, which demonstrates the star power of the platform.
Exclusive Content – Some Apple TV+ shows and movies are offered exclusively through the streaming service whilst others are available to rent through competing platforms. Hence, it might be worth signing up for unlimited access to a specific title. If you're a fan of Ted Lasso or Severance, the only place you'll find the award-winning releases is on Apple TV+.
Cost of Apple TV+ – The current cost of an Apple TV+ subscription in Australia is AUD$7.99, which is a slight discount on some of the other streaming platforms. Importantly, anyone who hasn't signed up before will qualify for a 7-day free trial, meaning you can check out all the much-loved titles before you have to make a final decision.
Alternatives to Best Apple TV+ Shows
If we know one thing about streaming, it's that there are tons of other fish in the sea. See what we did there? Streaming. Fish in the sea. Hello?! Anyway, here are some high-quality alternatives to Apple TV+ shows.
General FAQ
What shows are on Apple TV?
The Apple TV+ streaming service offers acclaimed shows such as Ted Lasso, Severance, Servant, Black Bird, and Pachinko, to name just a few examples.
What is the cost of Apple TV?
Apple TV+ costs AU$7.99 in Australia and typically comes with a 7-day free trial for first-time subscribers.
---
Featured Video from Man of Many