Who is Dillon Danis? Logan Paul's Enemy and Next Boxing Opponent
Dillon Danis is an Armenian-American mixed martial artist with a humble record of two professional fights. Until recently, the 30-year-old was best known for his championship-level Brazilian Jiu-Jitsu skills and friendship with UFC superstar Conor McGregor. However, Danis has escaped the sidekick role to become one of the most viral figures on social media, thanks to his brutal trolling of Logan Paul in the lead-up to their boxing match on October 14, 2023.
Danis will be the latest MMA fighter to throw on the boxing gloves in hopes of cashing in on a sizeable payday with a Paul brother. And there should be a big audience for his debut in the ring, with the fight becoming extremely personal thanks to Danis's attacks on Logan Paul's future wife, Nina Agdal. Adding to the intrigue, Danis also has beef with event headliner KSI, who takes on Tommy Fury on the same card. The explosive pre-fight press conference, which included Tommy's father, John Fury, destroying the stage, was proof of how tense the build-up had become.
So, just who is Dillon Danis, the controversial brawler who can't help but find himself in a scrap with the world's biggest influencers?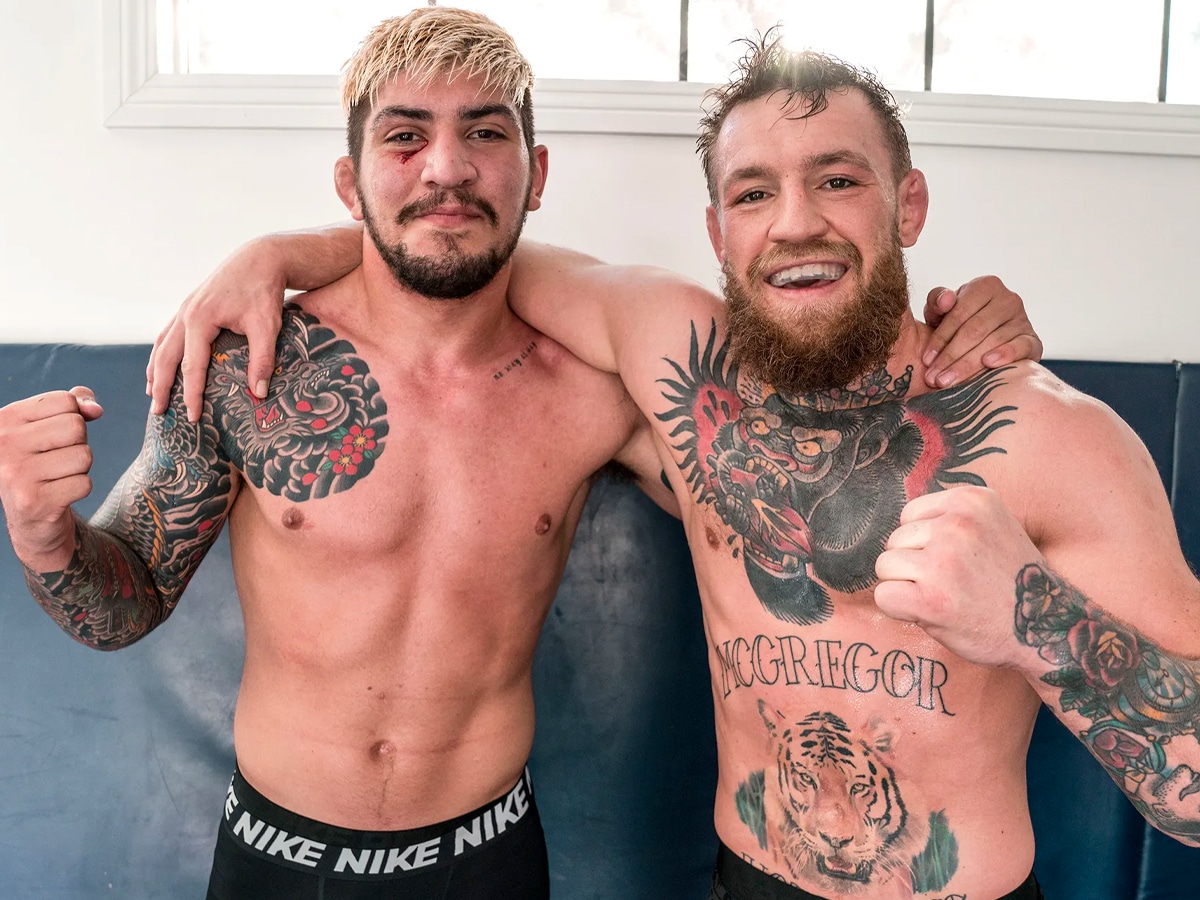 Who is Dillon Danis?
Born in Parsippany–Troy Hills, New Jersey, Danis competes in the Bellator MMA Welterweight division with a record of 2-0. He started training in Brazilian Jiu-Jitsu (BJJ) at 15 after a dominant win in a school fight proved he had what it took to go professional.
"I choked him out," he told the Daily Record of his opponent. "I fought him, and they were like, 'What's that BS on the ground?' In middle school, people didn't understand. That's my only street fight ever. I'm happy it happened because it made me realise what my dream was. I found jiu-jitsu."
At 19, he moved to New York to pursue the discipline as a career, training at Marcelo Garcia's academy. After victories at various high-level tournaments, Danis was awarded his black belt at 21.
Dillion Danis Profile
Name: Dillon Danis
Age: 30
Height: 6 ft (1.83m)
Weight: 170 lb (77kg; 12 st)
Nationality: Armenian-American
Fighting Out Of: New York, New York, U.S.
Team: SGB Ireland
Mixed Martial Arts Record: 2-0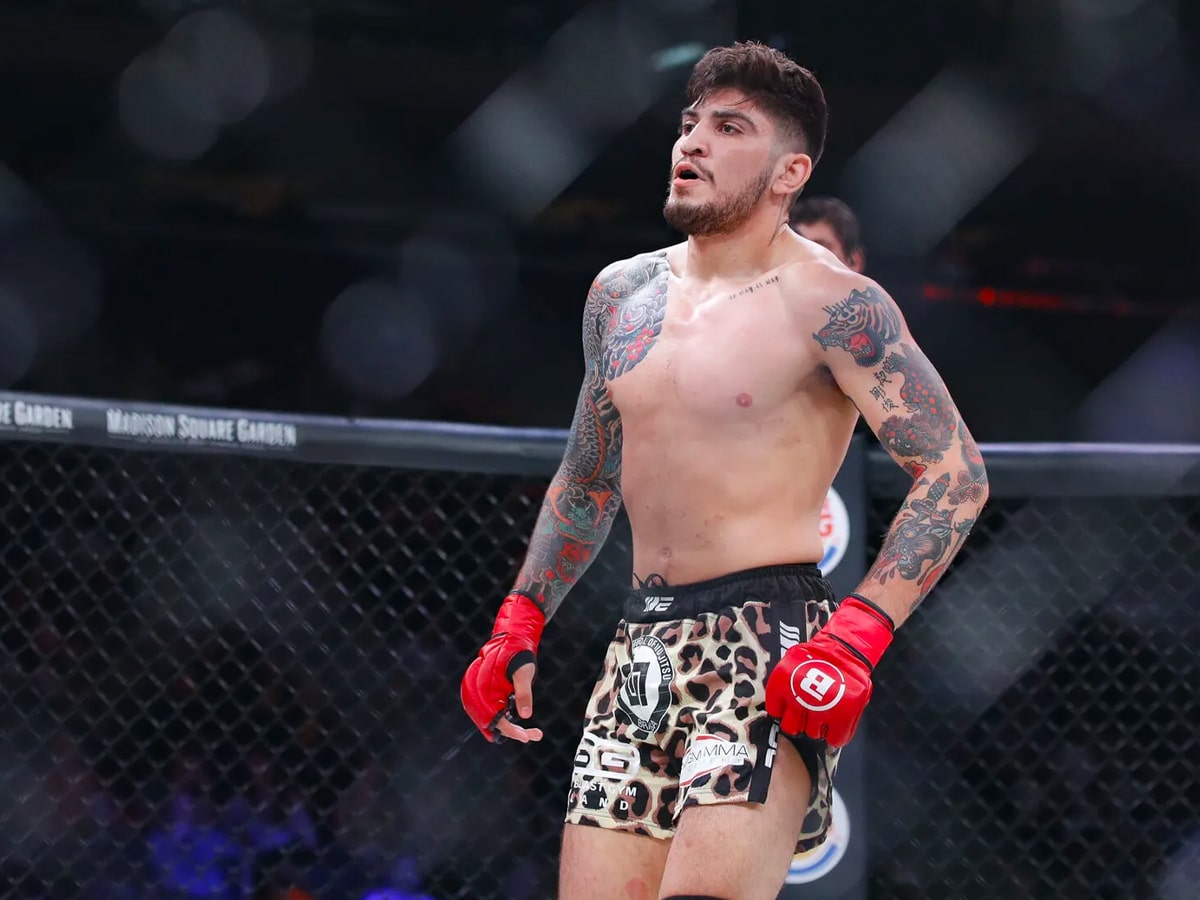 Dillon Danis Record
Dillon Danis came out of relative obscurity when he joined the training camp of UFC fighter Conor McGregor as a coach and training partner ahead of his match against Nate Diaz at UFC 202. However, he was well known in BJJ circles, winning the Pan No-Gi Championship in 2016.
In 2018, Danis made his MMA debut at Bellator 198 against Kyle Walker, submitting his opponent via a toe hold in the first round. Nearly a year later, the prospect had another first-round victory, this time via armbar, against Max Humphreys at Bellator 222.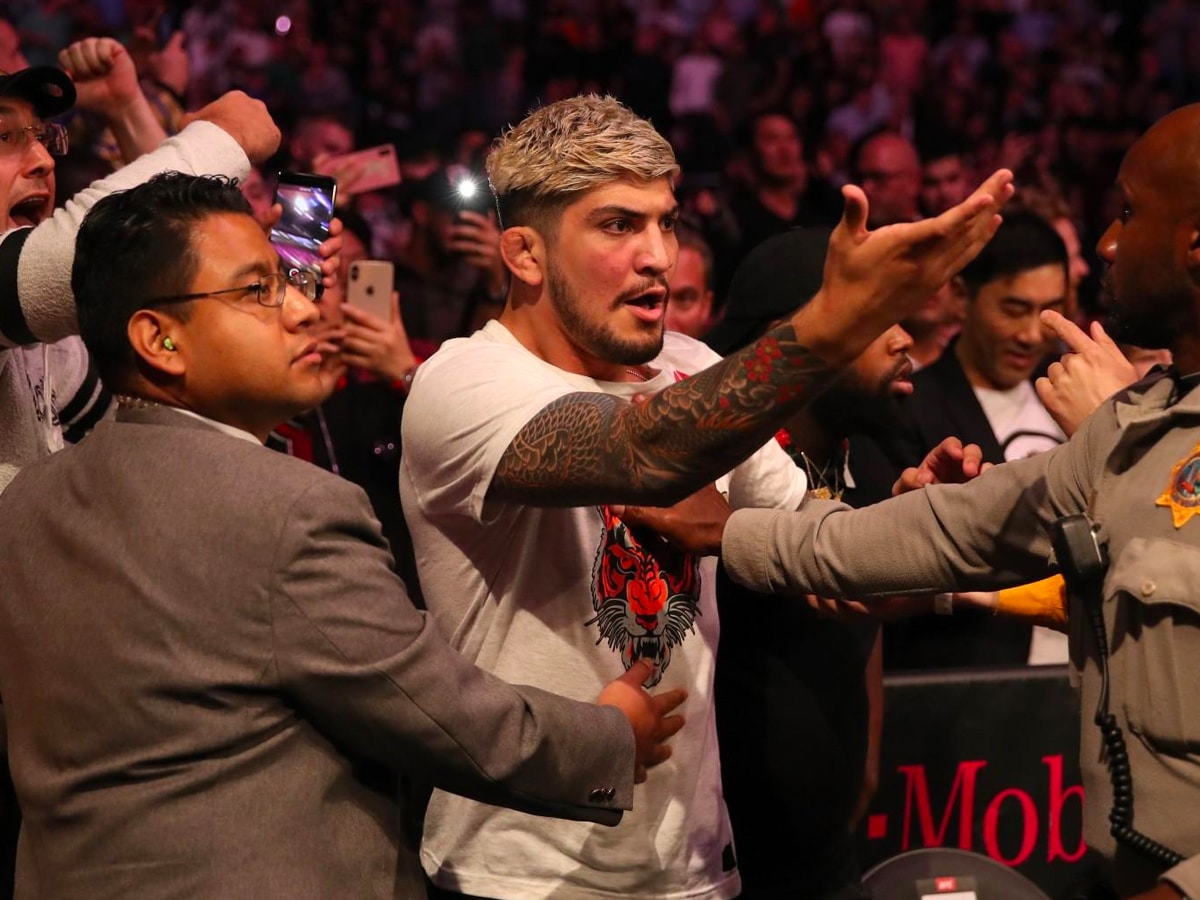 Dillon Danis Khabib Controversy
He became notorious for an incident between those fights when he provoked UFC lightweight champion Khabib Nurmagomedov before the Dagestani's vicious win over McGregor at UFC 229. Inside the arena after the fight, Khabib threw his mouthpiece at Danis before lunging at him in the crowd. The brawl cost Danis a $7500 fine and a seven-month suspension.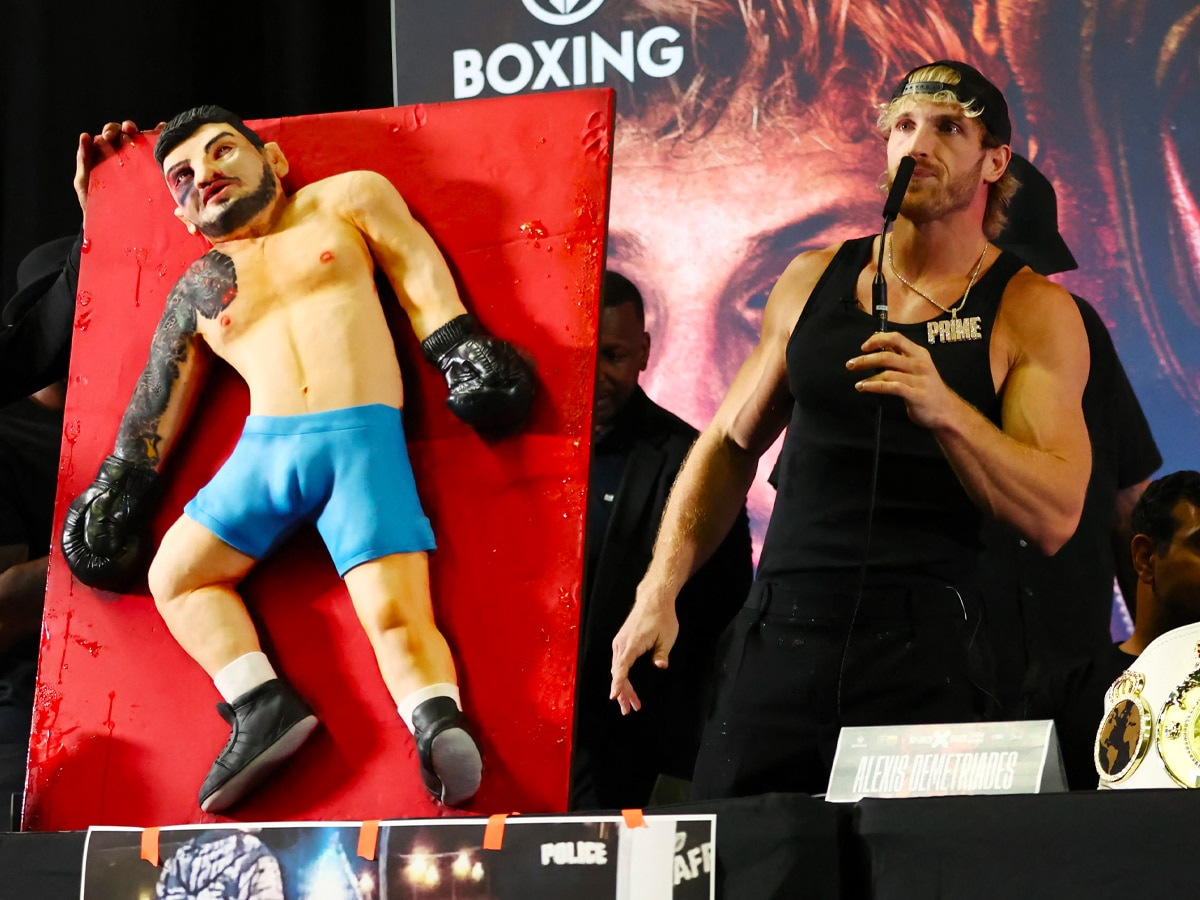 Dillon Danis Beef with KSI and Logan Paul
Dillon Danis has been at odds with two of the biggest YouTubers for some time. Let's take a look at his beef with Prime brothers KSI and Logan Paul.
Dillon Danis vs KSI
Dillon first confronted KSI at the MF & DAZN: X Series 003 press conference, which kicked off the beef. A few years later, it was announced that Danis would fight KSI at Wembley Arena in London in early 2023. However, Danis pulled out of the fight on January 4 with fight promoter Mams Taylor citing that he was "underprepared" and "might be struggling with the weight". However, on a recent FULL SEND PODCAST, Danis said his reason for pulling out was due to a "ridiculous hydration clause" and his Dad passing around that time.
Dillon Danis vs Logan Paul
Dillon Danis has taken issue with the Paul brothers for years, with both camps trading barbs in real life and on social media. However, when it was announced in early August 2023 that Danis would lock horns with Logan Paul as the second main event for MF & DAZN: X Series – The Prime Card, the war of words was taken up to unprecedented levels. For the past few weeks, Danis has posted images daily of Paul's fiancée, Nina Agdal in previous relationships with celebrities, causing an absolute frenzy on social media.
JOHN FURY, FATHER OF WBC HEAVYWEIGHT CHAMPION TYSON FURY GOES ON A RAMPAGE TODAY BREAKING A TABLE AND TAKING ON FIVE SECURITY GUARDS! pic.twitter.com/U7N9tC1zOa

— Boxing Kingdom (@BoxingKingdom14) August 22, 2023
John Fury Press Conference Mayhem
Fight fans were waiting to see how Logan Paul and Dillon Danis would react when they came face to face at the pre-fight press conference held on August 22. However, it would be Tommy Fury's father, John Fury, who would steal the spotlight. After a few exchanges between both sides of the stage, the 59-year-old dad went on a rampage, smashing everything on stage like a real-life Donkey Kong.
The commotion prompted both sides to attack one another, but thanks to the security team, nobody could get close. Danis would be later seen lifting a chair as if to launch it at the PRIME boys but was warned by a member on stage that he'd be arrested if he used the object as a weapon. As the press conference was being called off, Danis and Paul could be seen throwing stuff at each other, with Paul landing a piece of cake on the BJJ champ.
The following day, Johny Fury apologised for his actions, and his son Tommy admitted that his father had been drinking red wine in his hotel beforehand.
Dillon Danis Net Worth
According to Bio Overview, Danis is currently worth USD$3 million. We assume that being friends with Conor McGregor opens up business opportunities, and he reportedly got paid USD$100,000 and USD$120,000 for each of his two scraps in Bellator. However, it seems he's set to secure the biggest paycheck of his career if the Logan Paul fight goes ahead.
It's no secret that high-profile boxers make a lot more money than most MMA stars, and that trend has continued in the influencer boxing space. In the same appearance on the FULL SEND PODCAST, Danis was asked how big the boxing paycheck is compared to MMA. He replied: "It's a lot bigger… I'm making more than anybody in the UFC besides Izzy , Conor , and maybe Islam . Definitely making more than Volk , and all those guys and I haven't fought in four years."
Dillon Danis Twitter/Social Media
Since starting his campaign against Logan Paul on social media, Dillon Danis' social media following has skyrocketed. At the time of writing, he currently has 658,000 followers on Twitter, 2 million on Instagram and 109,000 on Facebook.
Dillon Danis vs Logan Paul: When is the Fight?
On October 14, 2023, in Manchester, MMA fighter Dillon Danis will make his boxing debut against Logan Paul.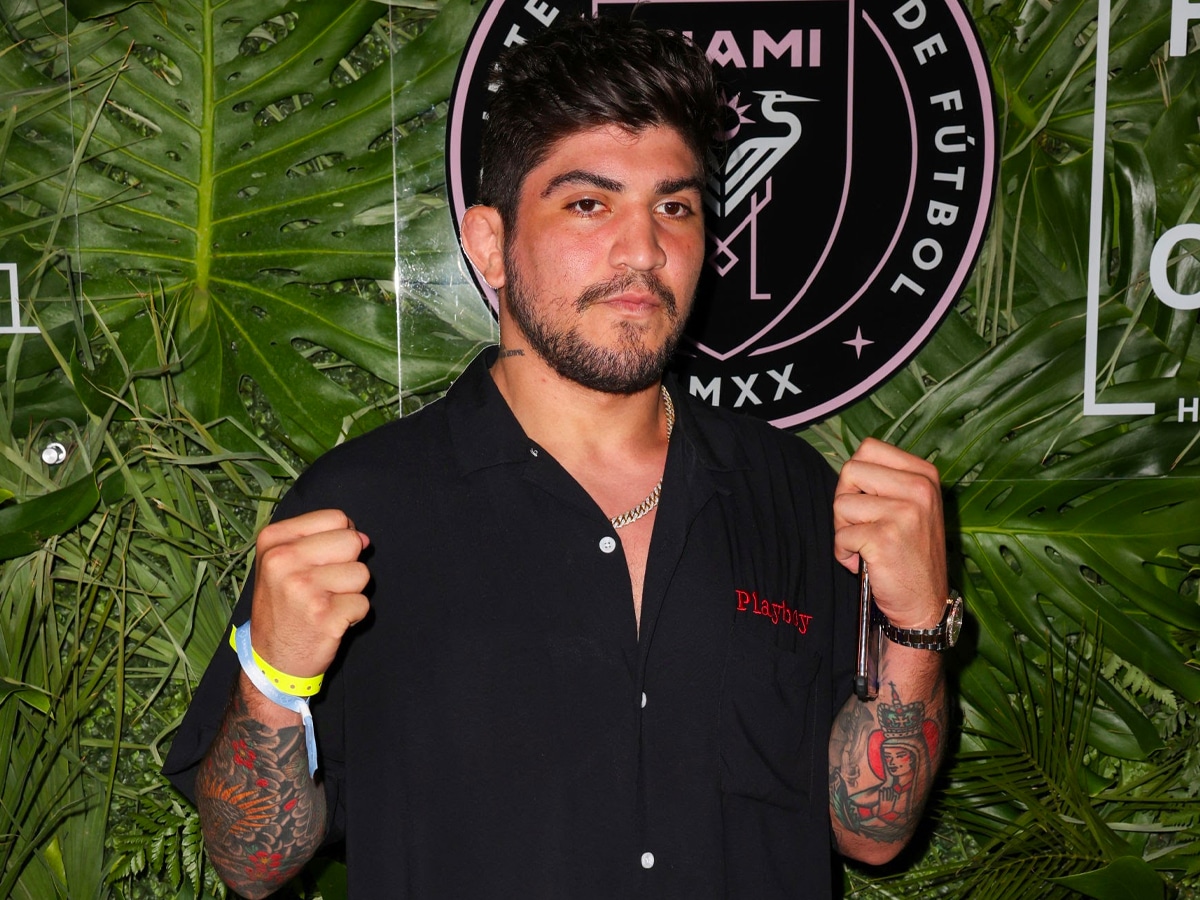 Who is Dillon Danis?
Dillon Danis is a 30-year-old Armenian-American mixed martial artist who fights for Bellator MMA. He is about to make his boxing debut against Logan Paul on October 14, 2023, in Manchester.
What is Dillon Danis known for?
Dillon Danis rose to infamy after participating in a post-fight brawl with Khabib Nurmagomedov after the Dagestani's dominant victory over Conor McGregor at UFC 229.