Kit Homes Are Not Supposed to Look like AYFRAYM
I bet when you think of kit homes, you picture the type of backyard flat where grandma goes when she's too impaired to live on her own. Well, this two storey A-Frame cabin is also a kit home inspired by a popular 1960's American vacation design.
The AYFRAYM cabin features three wide cedar decks, large custom windows and vaulted ceilings with rustic, modern beams. There are three bedrooms, two bathrooms, kitchen and multiple living spaces, including the upper loft with views and privacy making it perfect for escaping the family with a good book.
AYFRAYM is nice and all, but you can't actually purchase the cabin. Instead, grab a kit from Everywhere Travel Co online which includes the plans, a doorknob, a hammer, a hat and a mug. When it arrives, YOU get building.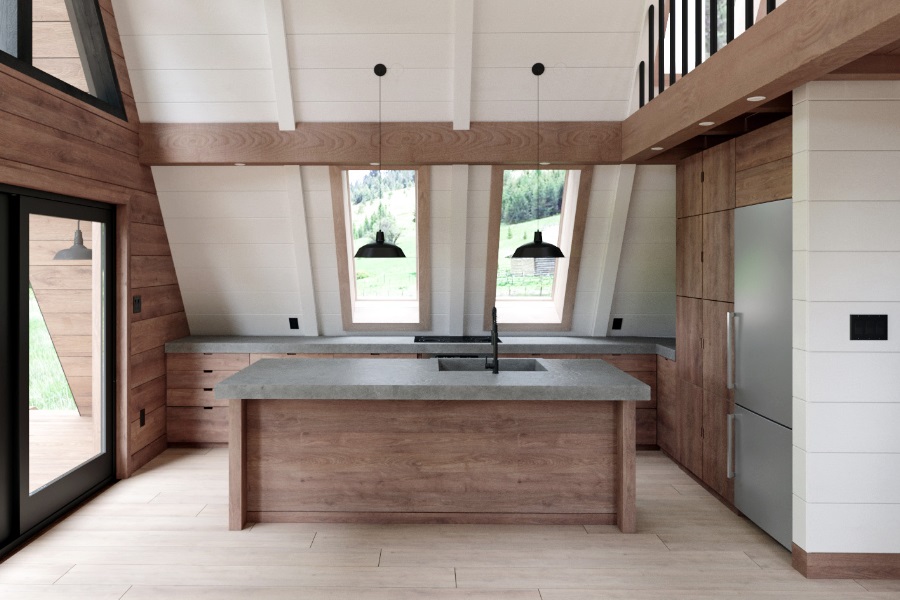 Technically Everyday Travel Co says it's possible to interpret AYFRAYM as a DIY kit, but unless you're a carpenter, builder or a miracle worker on the tools, there's no way a DIY build would pass any of the required inspections. Instead, take the plans to building company or contractor, get on a waiting list and enjoy the hat and mug while attempting to be patient.
Everyday Travel Co says it can cost between $252k and $277k for the build within the United States. This includes a team to manage the build, permits, labour, necessary site work, the foundation and everything right through to finish and final walkthrough.
Outside of the US, Everyday Travel Co is working on partnerships to provide more detailed estimates soon. If you'd like an estimate, fill out a form on their website linked below, and someone will get back to you.
I say Godspeed to you on the future build and good luck finding a block of land with the same picturesque qualities and the one featured above.