Metrick Cottage and Boathouse Offers Space to Relax
Old wisdom advises against working with family, but every once in a while you find a family that can pull it off. The Metrick family—Ken, Renee, and their sons, Andrew and Jamie—are third and fourth generation owners of ELTE, a home decorating company based out of Toronto that also recently opened an affordable luxury shop called ELTE Mkt and Ginger's, a kitchen and bath retailer. Not only does this family love to work together, they also enjoy spending free time together. Of course, part of the allure of going to their lakeside cabin becomes readily apparent when you set eyes on the Metrick Cottage and Boathouse.
You'll also like:
The Mountain Refuge Cabin Concept Requires a Helicopter
This 12,000-Square-Foot Former Hotel Could Be Yours
Buried Studio is a Home Office Away from Home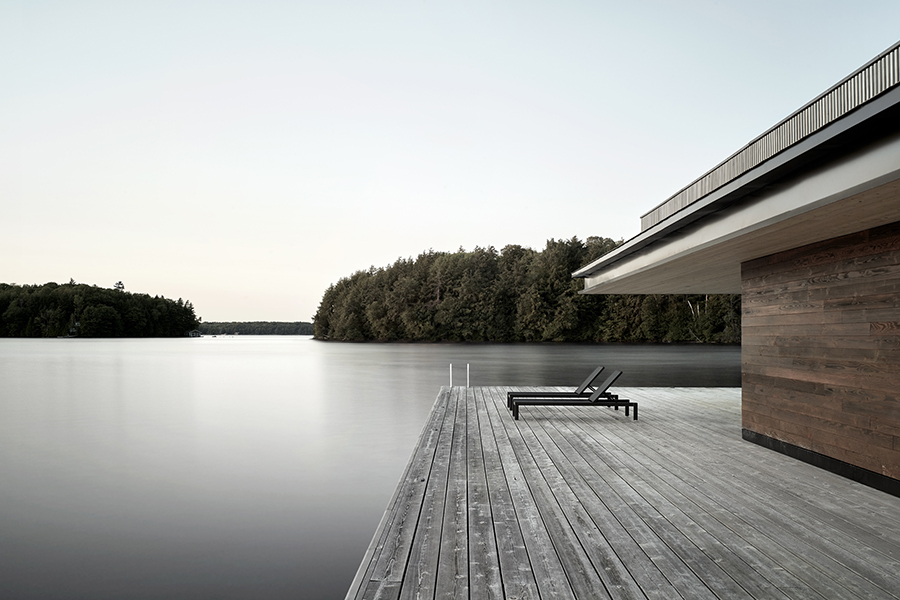 The Metrick's found a property on the shores of Lake Joseph in Muskoka that faces the northwest. It's a picturesque spot—one that you don't want to mess up by interrupting the view with a generic cabin. The Metrick's hired Akb Architects to come up with a retreat that had a cottage and spa feel to it where they could go to recharge after a long work week. Akb designed the cottage to blend into its surroundings, and that holds especially true when you approach it from the lake. The boathouse, of course, is visible, but it's a pleasing addition to the property. "This sunny spot on the boathouse dock is where we spend all of our time," explains Ken. "It's beautifully designed; if you want shade, there's plenty of it; if you want sun, there's plenty of that, too." The lower level makes you feel as if you're on the water, while the upper level is breezy and open. Sliding glass doors allow the outdoors into the space. "Because we're on a small bay, there's little boat traffic here, making it very peaceful," explains Renee.
In the cottage, the main gathering space is a living room dominated by an immense stone fireplace. Here there is plenty of glass to provide an unparalleled view. The dining area is another popular gathering spot. Wishbone-style chairs surround a live-edge Guanacaste wood table. The bedrooms are kept plain to keep the focus on the stunning views offered by the windows. "We're starting to spend more time cottaging. One has to learn how to take time and relax—but we think we're starting to get the hang of it!" explains Renee. With a cottage like theirs, it shouldn't be too hard to master the art.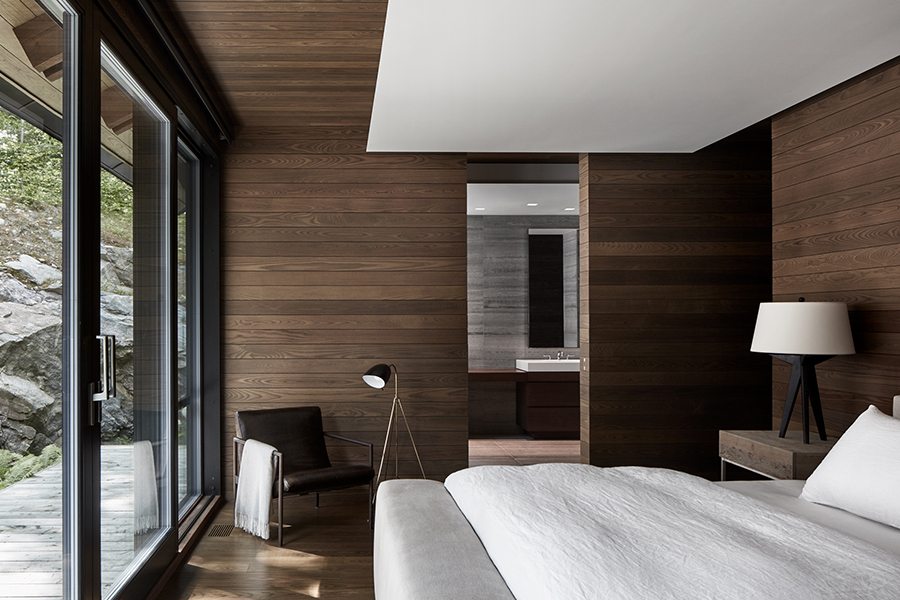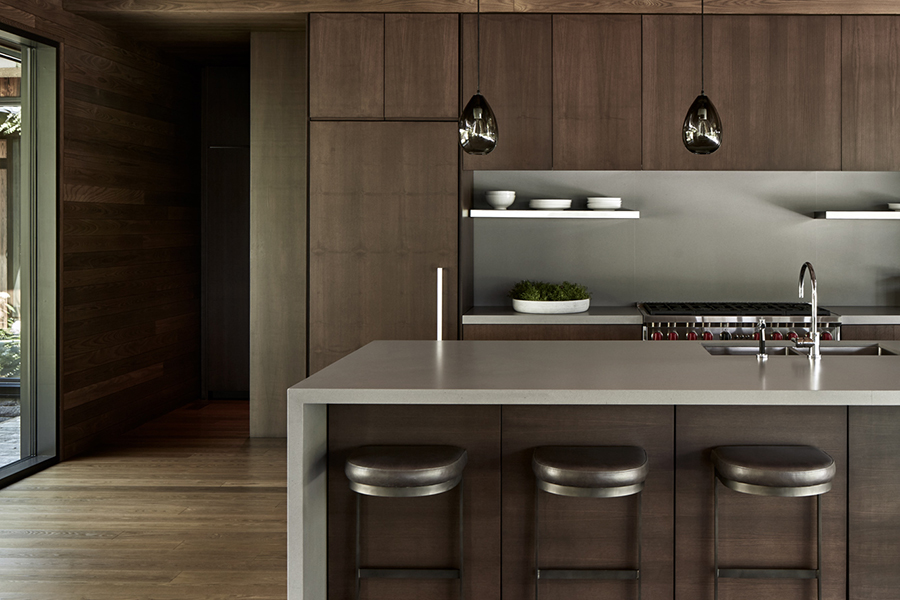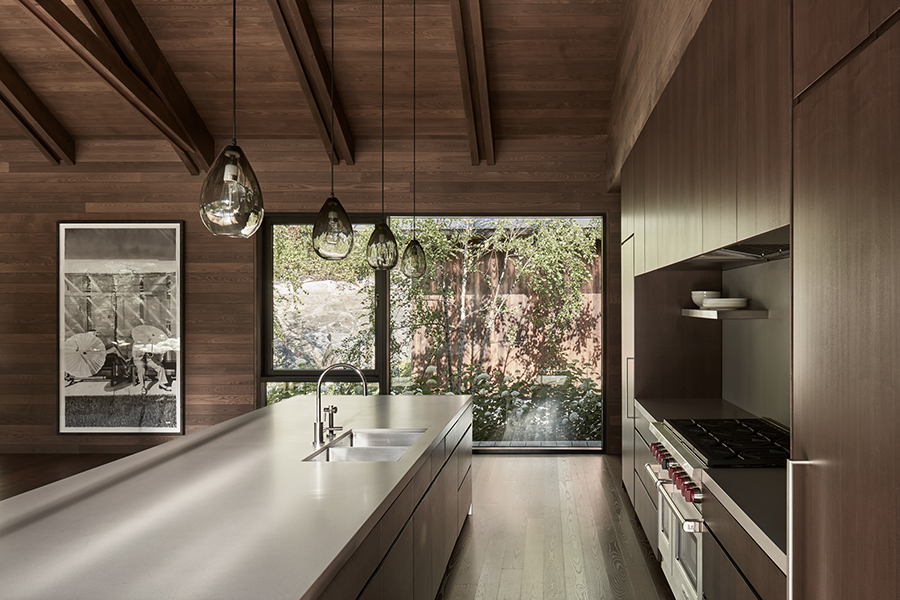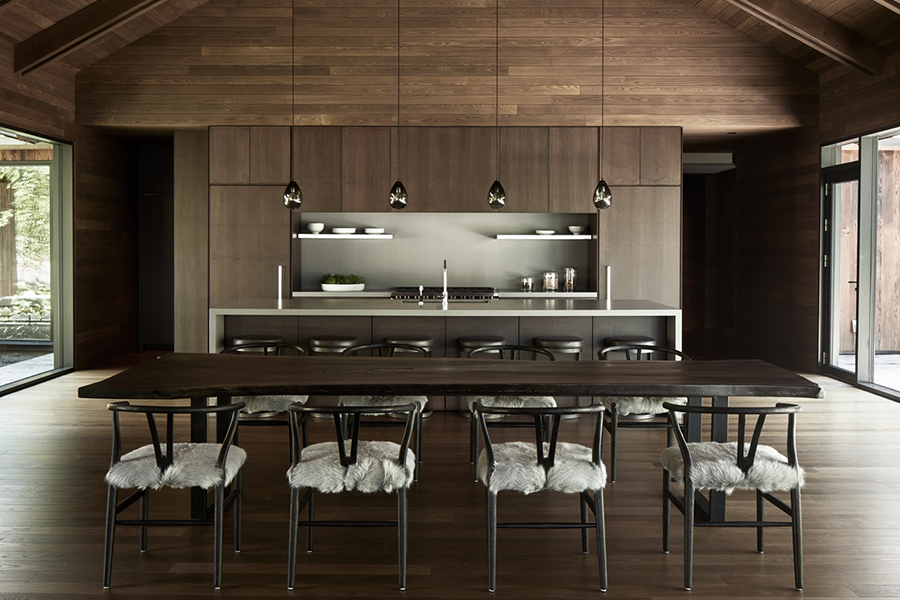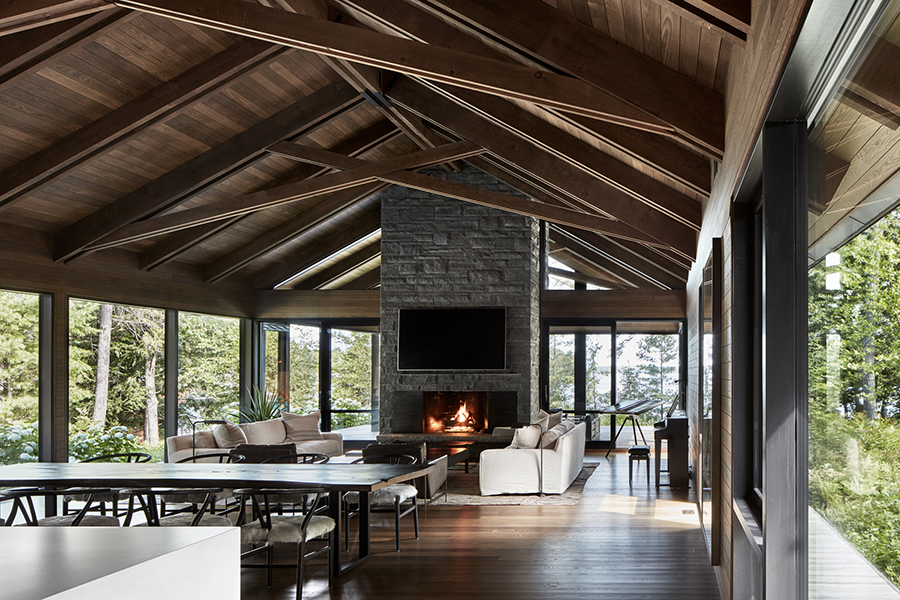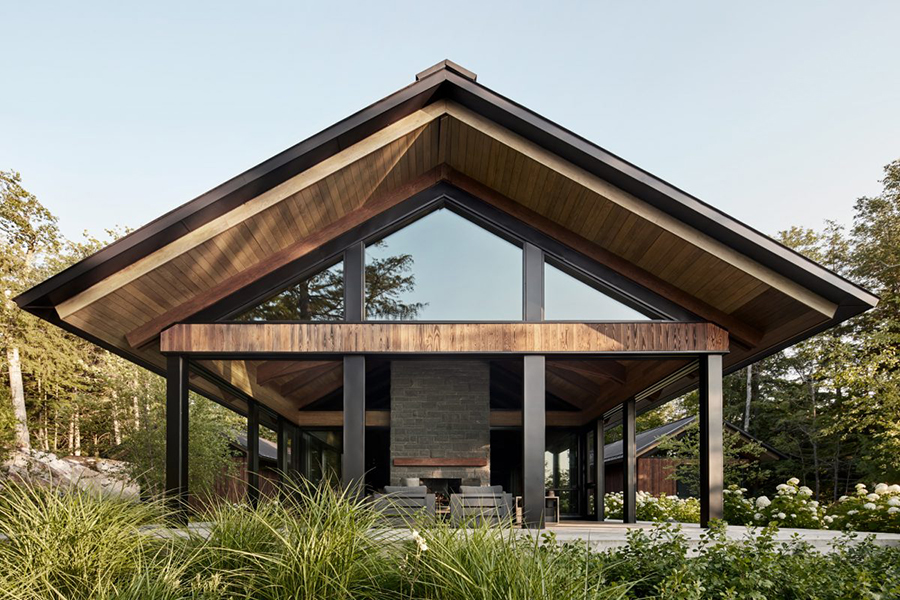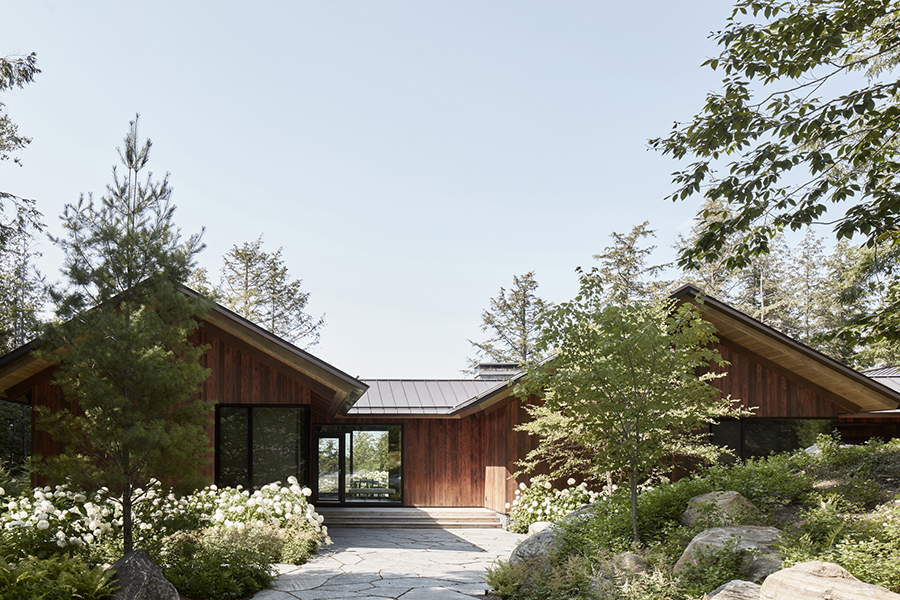 You'll also like:
The Mountain Refuge Cabin Concept Requires a Helicopter
This 12,000-Square-Foot Former Hotel Could Be Yours
Buried Studio is a Home Office Away from Home