The Mountain Refuge Cabin Concept Requires a Helicopter
Slogging through months of work to put together a get-away cabin can be a frustrating and difficult experience. That's why we're seeing an increase in prefabricated and modular cabins in the market. This popular alternative does have one drawback, however. You still have to get the modules up the mountain and to the build-site, and if that's a remote location, you might be in a bit of trouble. But Italian architects Paolo Danesi and Massimo Gnocchi have created a system called "The Mountain Refuge" that can be taken anywhere. It's designed to be airlifted in via helicopter and dropped on-site as full-assembled units. No fuss, no muss.
You'll also like:
This 12,000-Square-Foot Former Hotel Could Be Yours
Buried Studio is a Home Office Away from Home
For $23,000 Per Night, You Can Rent Karl Lagerfeld's French Riviera Villa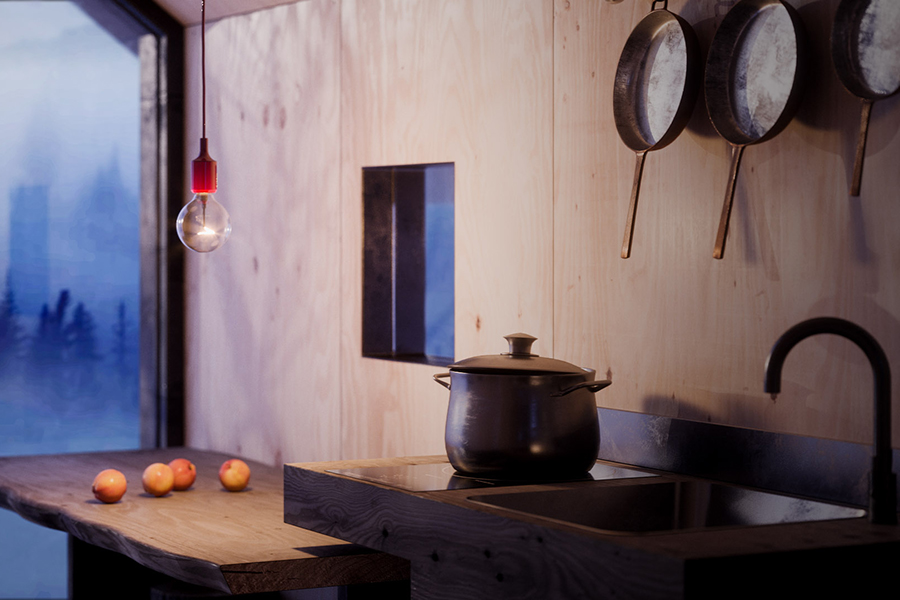 The idea is still in the concept phase, but the cabin is imagined as wooden modules that have their own self-contained structures. That structure means that the different modules can be linked together in various ways, making it possible to customise your cabin to meet your needs. Danesi and Gnocchi designed the cabins to enhance the inhabitant's connection to the natural surroundings, which can be in part accomplished via a glazed wall that provides ample views of the world outside of the cabin. The Mountain Refuge is designed with these floor-to-ceiling, five-sided windows on the forward and rear faces. The roofs are done in a steep 50-degree angle.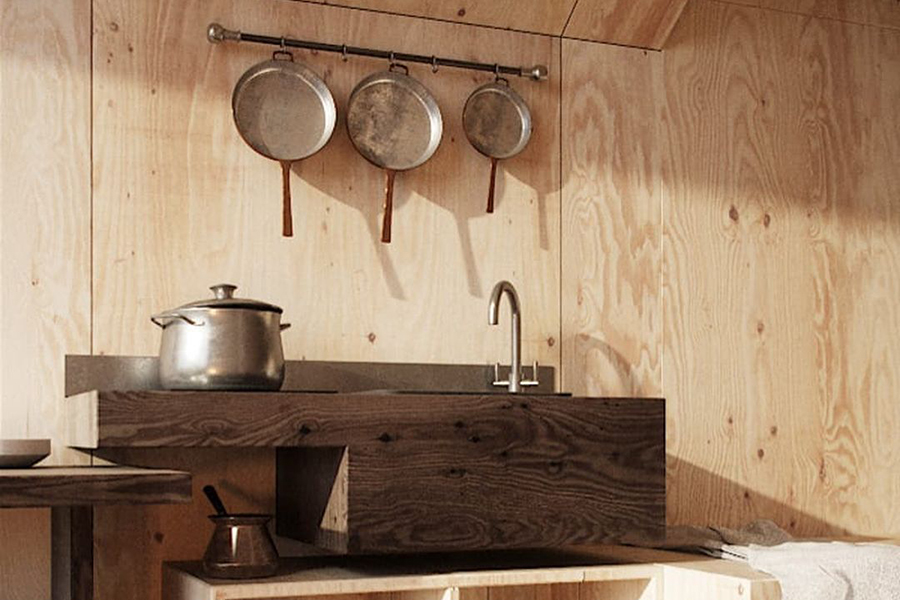 The interior is done simply with plywood, which helps to brighten the dwelling overall. A hanging fireplace serves as a focal point for the 258 square feet of interior space. A 129 square foot module can be added, and additional floor plans are available. The modules don't require any foundation work or poured concrete, so you really can set this cabin up just about anywhere. The exterior is treated with black pine tar to waterproof it, and to provide a classic Scandinavian aesthetic. The Mountain Refuge is designed to be completely off-grid with photovoltaic cells, or you can connect to water and electricity. Each of the modules will vary in price from USD$40,000 to $50,000, depending on the floor plan and on the location where it will be delivered.