Sierra Negra House is an Homage to Mid-Century Mexican Architecture
If you're not up on Mexican architecture history, then you may not have heard of Augusto H. Alvarez, and that's a shame. Alvarez made his mark on Mexican architecture in the 1950s. A student of Jose Villagran Garcia, Alvarez also taught at the Escuela Nacional de Arquitectura of the Universidad Nacional Autonoma de Mexico. A computer lab on that campus is named for Alvarez, who was also the founder of the school of architecture at the Universidad Iberoamericana.
You'll also like:
Margot Robbie's $4.5 Million LA Home is Up For Sale
This Glass-Bottomed House Dangles Precariously Off the Edge of a Cliff
Inside the $7.1 Million LA Mansion Leonardo DiCaprio Just Bought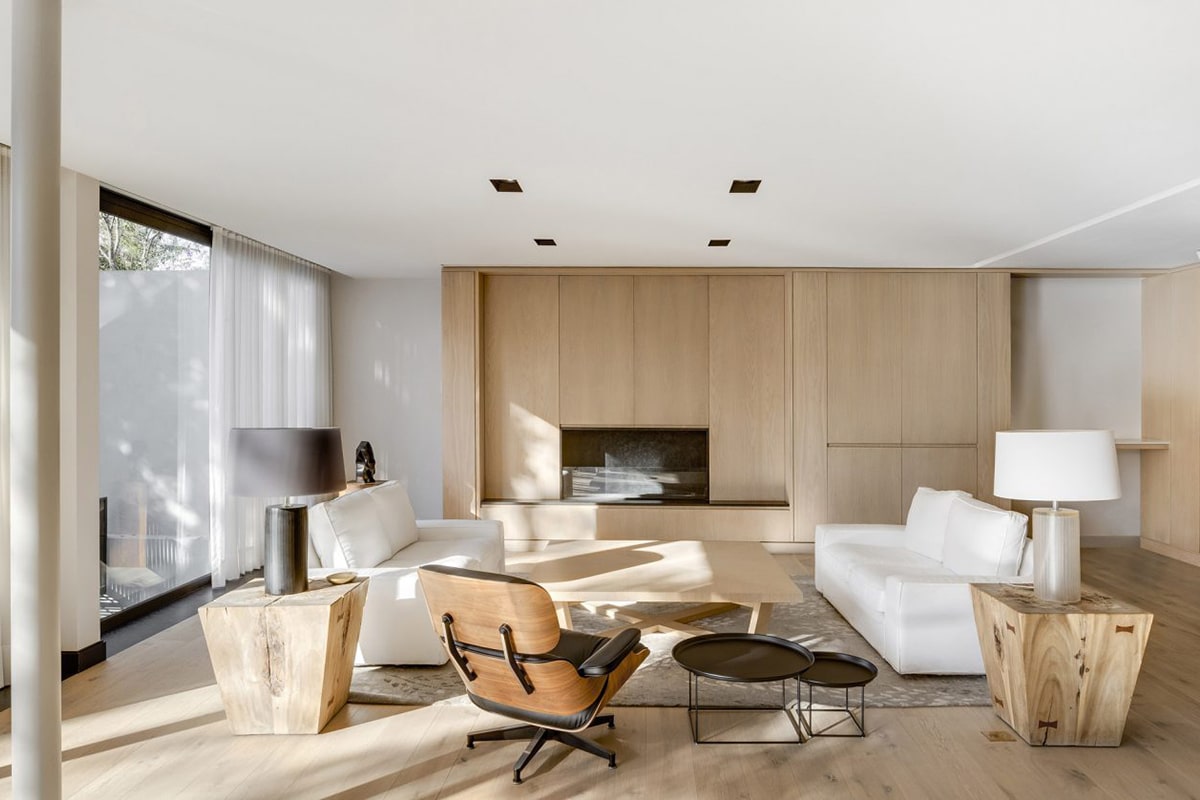 Alvarez collaborated with other Mexican Modernists like Juan Sordo Madaleno, Enrique Carral Icaza, and Salvador Ortega Flores. Some of his more notable projects include the Mexico City International Airport, the Bank of Valle de Mexico, Torre Latinoamericana, Torre Altus, a residence for an Archibishop, and the Sierra Negra house in Mexico City. Architecture studio Hemaa recently undertook a renovation of that house, returning it to Alvarez's original vision.
"After some research on the property, we were able to trace back to the original documents on the house, designed by the renowned Mexican architect Augusto H. Alvarez back in the 1950s. We decided to align our proposal to the base grid plan of this construction, which assembles the distribution of spaces around four structural axes every four meters," explains the studio.
The house was clad with a dark grey stucco with thin grates combined with blank spaces being added. The front of the home only has a few windows to provide the occupants with more privacy, but the back of the home has several windows as well as sliding glass doors and porches that overlook the yard. The top floor also features an enclosed terrace. While the exterior was done in a dark grey, inside the home is much brighter thanks to the use of light oak wood panels and shelves as well as white walls. Round structural columns also change the vibe of the building, and Hemaa added chiaroscuro lighting to add a greater sense of space. The home has a kitchen and dining area, a library, four bedrooms, and a couple of family rooms. But more than that, it has a sense of history that speaks to its original design at the hands of a legendary master.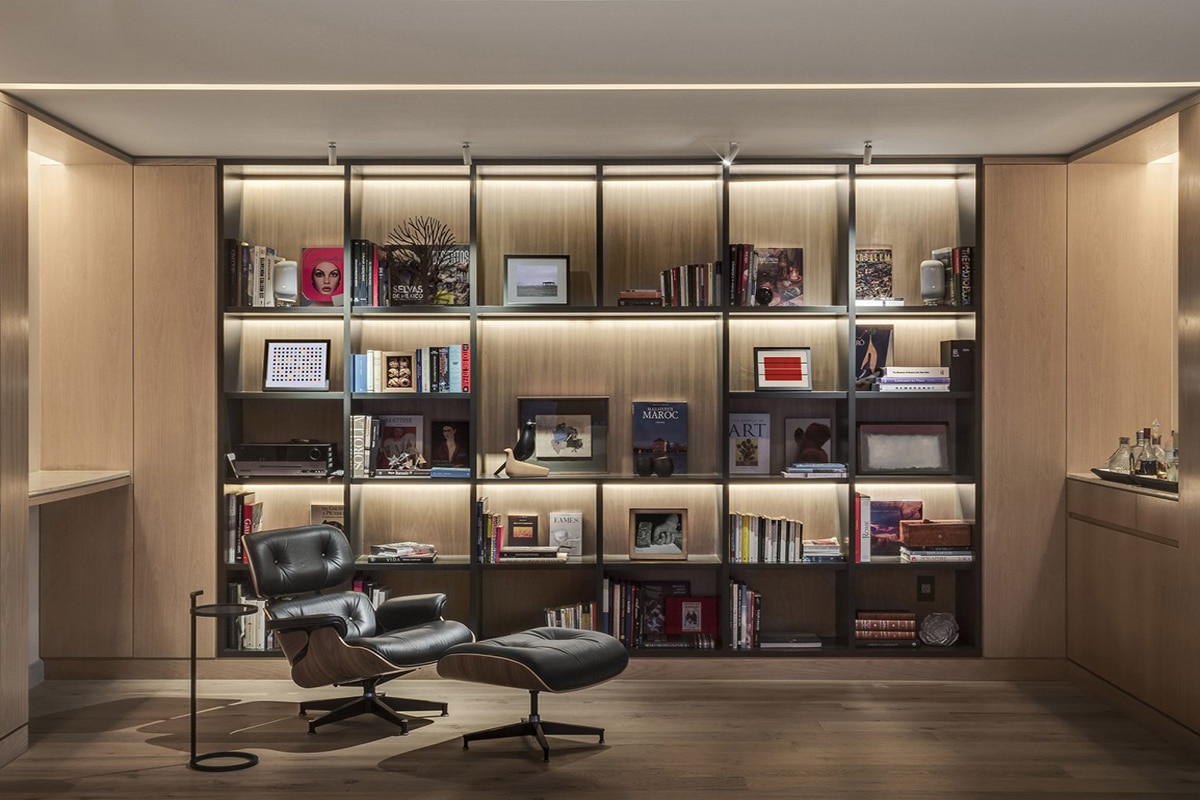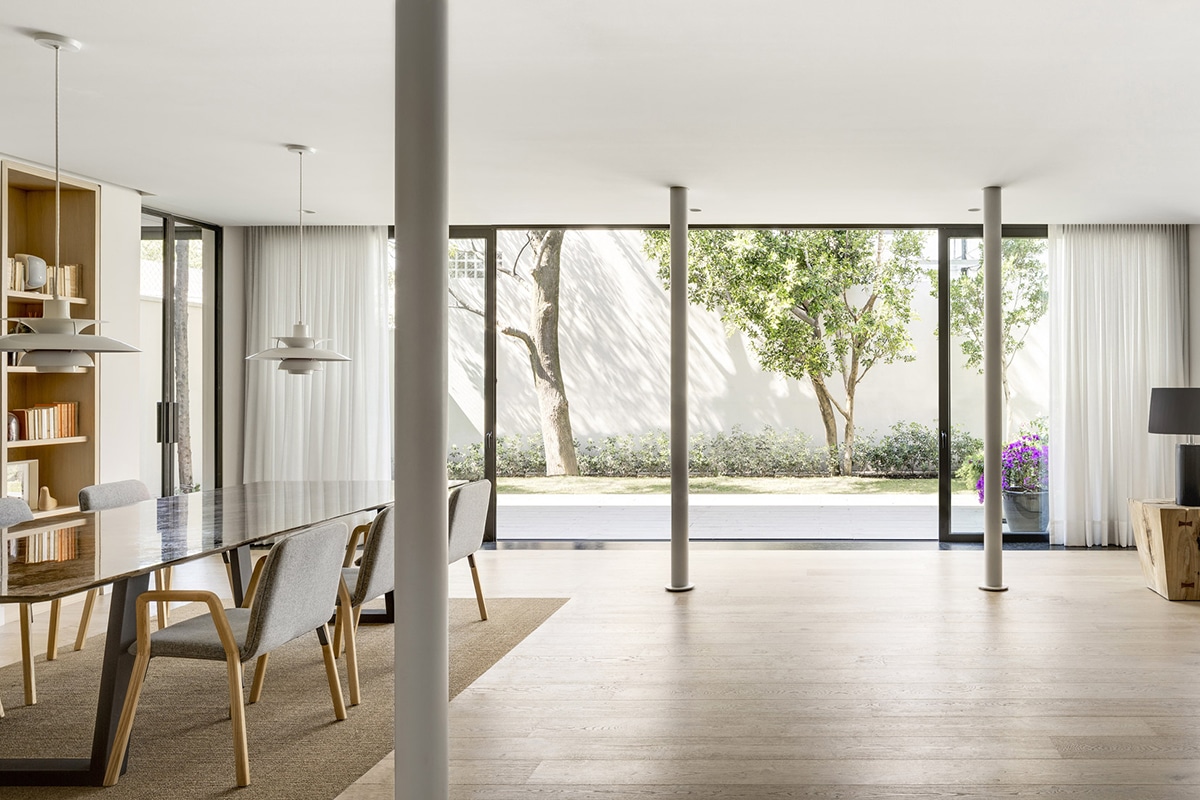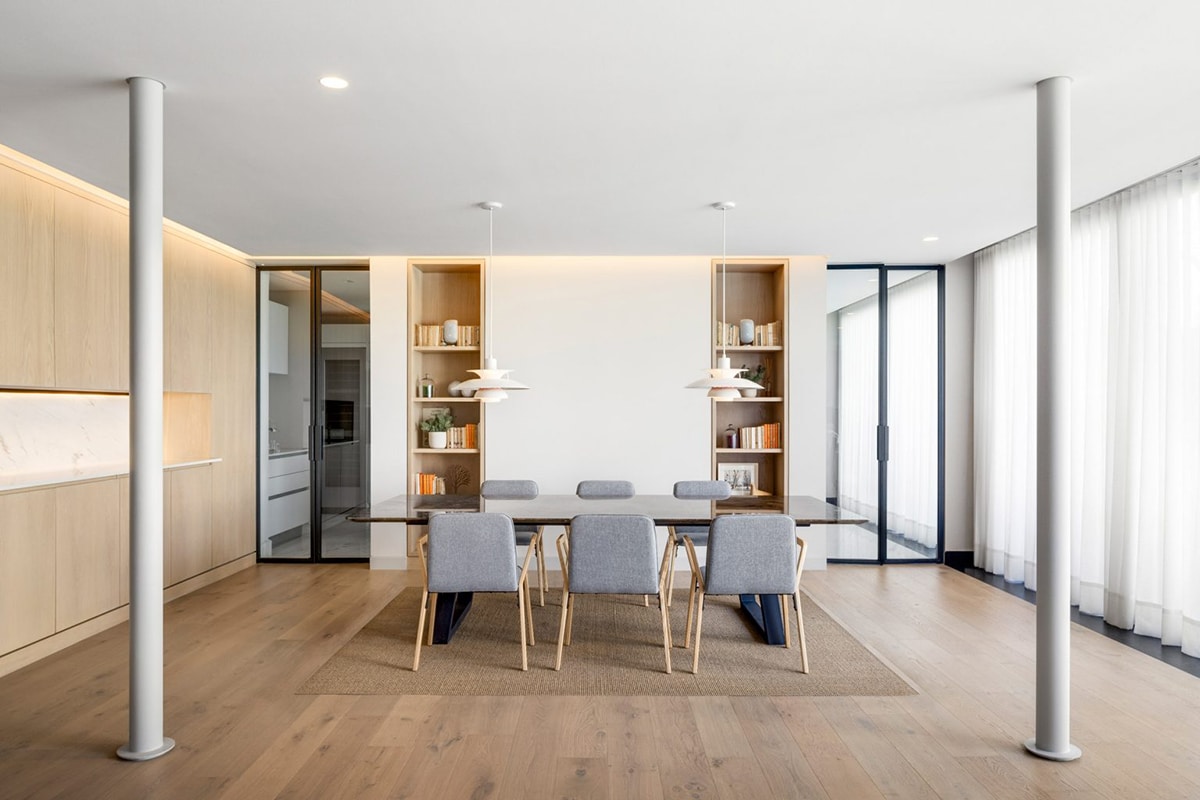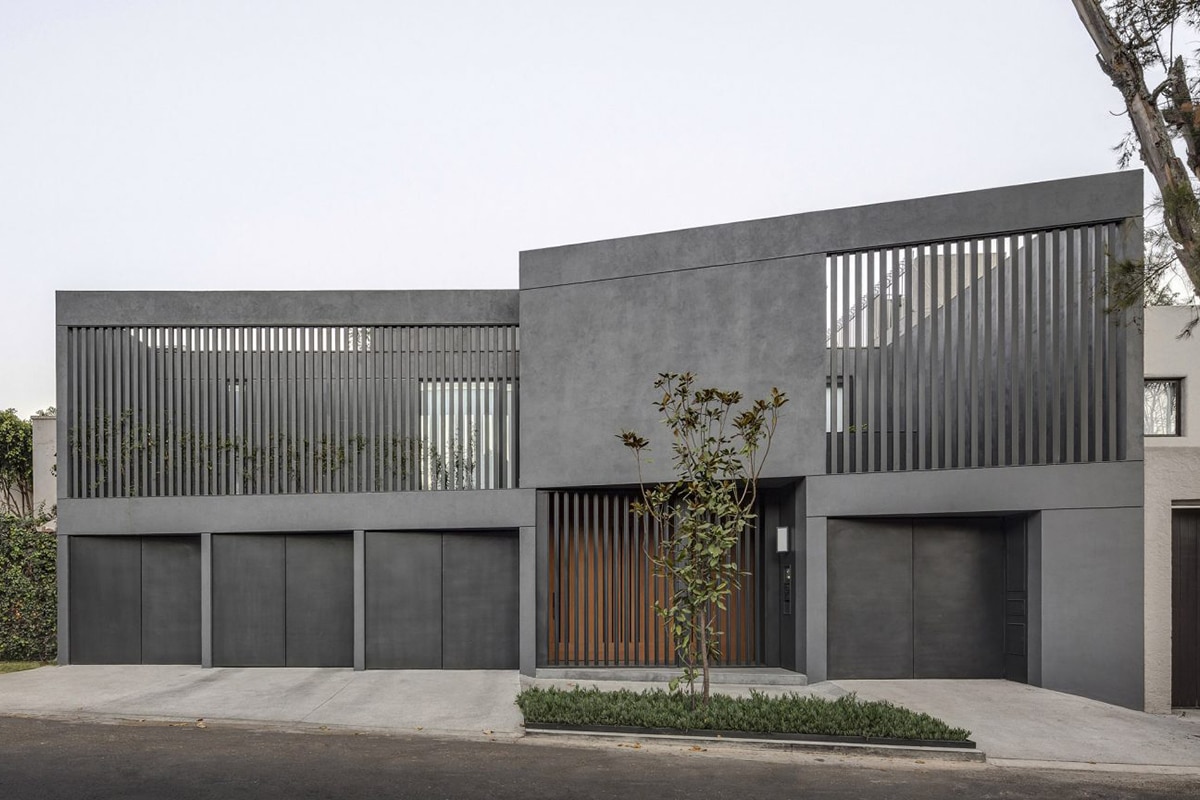 You'll also like:
Margot Robbie's $4.5 Million LA Home is Up For Sale
This Glass-Bottomed House Dangles Precariously Off the Edge of a Cliff
Inside the $7.1 Million LA Mansion Leonardo DiCaprio Just Bought