This Glass-Bottomed House Dangles Precariously Off the Edge of a Cliff
There are some things that, even if you understand the science and physics behind it, just continue to boggle the mind. Things like 747s being able to fly, battleships made of out metal, and the Milad Eshtiyaghi Suspended House. Sure, you might understand the principles that make the Suspended House work, but it still makes you wonder how it's possible.
You'll also like:
Inside the $140 Million Penthouse that is Australia's Most Expensive Home
Steve McQueen's $12 Million Malibu Beach House is Up For Sale
Steven Seagal's Insane $3.3 Million Bulletproof Mansion is Up For Sale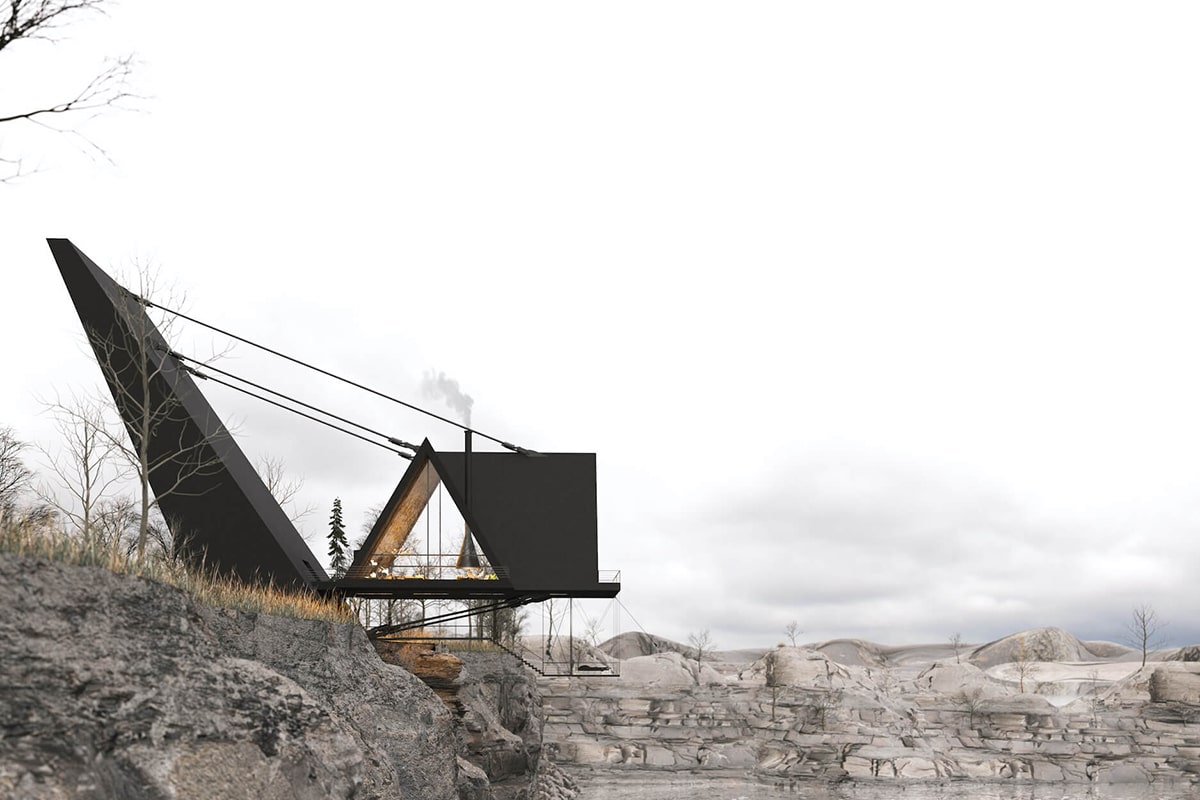 Designed by Iranian architect and interior designer Milad Eshtiyaghi, the Suspended House will be literally suspended over the edge of a cliff in Mendocino, California. "The location of the land of this project as the edge of the cliff, so in designing this house, we decided to separate the house from the land of the project so that the house is suspended in the air," says Eshtiyaghi. "So we proceeded to design so that people in this project experience different sensations. The feeling of fear and excitement in the outdoor space and the feeling of calm and cozy space in the indoor space."
The house is divided into two primary areas: the dwelling itself and the "mast." The mast is a structural element that looks like a large wall built on the cliff's edge. It's this structure that provides the support for the home, using two sets of tension cables that hold up the weight. The higher set of tension cables bears the weight of the house while the lower set secures the house against lateral and upward wind forces.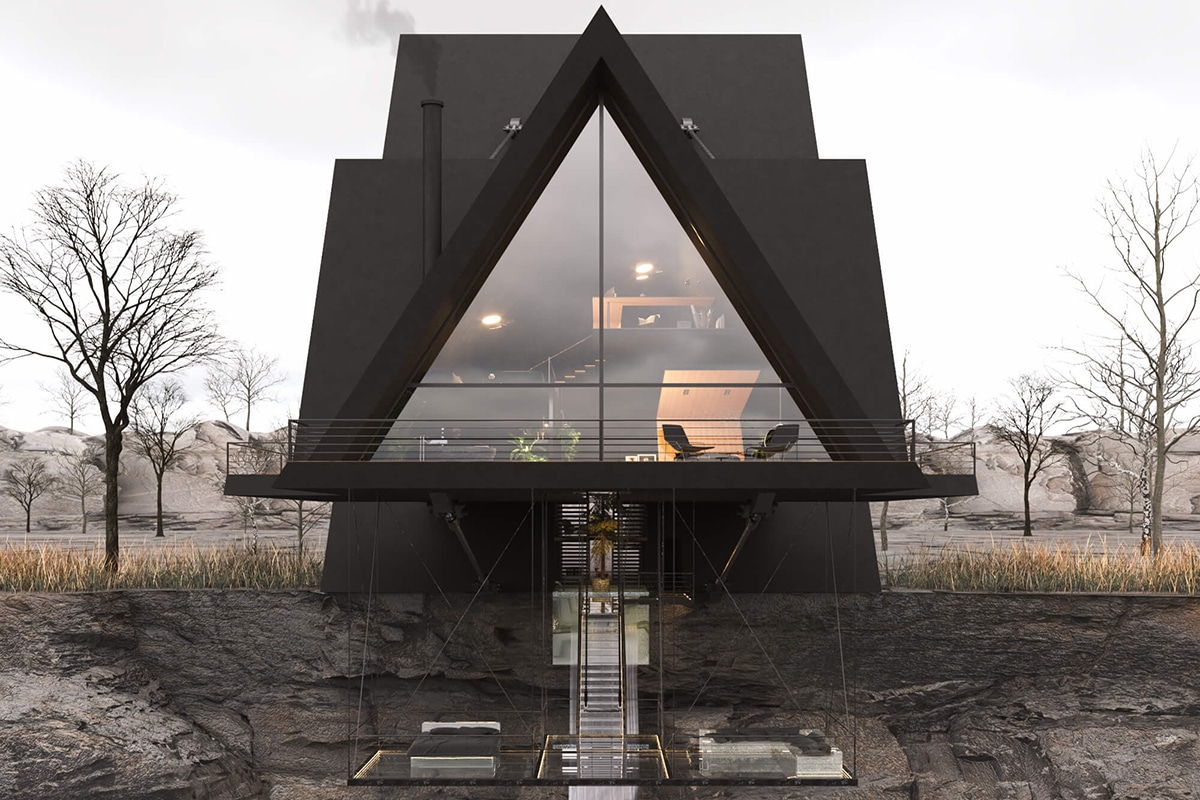 The dwelling offers a bedroom in the southern portion where a sleeping space, family living room, and work studio can be found. The other area includes a living room, kitchen, and dining area. The house has the classic A-frame construction, and floor-to-ceiling windows in each of the compass directions provide a near panoramic view of the surrounding area. Portions of the floor have been cut away and replaced with glass to create the floating sensation. If you want an even more precarious feeling of floating, the home also includes a hanging terrace made entirely of transparent materials that is suspended below the house itself. A sitting area and even a bed are included in this area.
The Suspended House is still in the conceptual stage, and that could be because people are still trying to wrap their mind around how it works. Some questions are best left unanswered, and maybe the best approach to a Suspended House is suspended belief.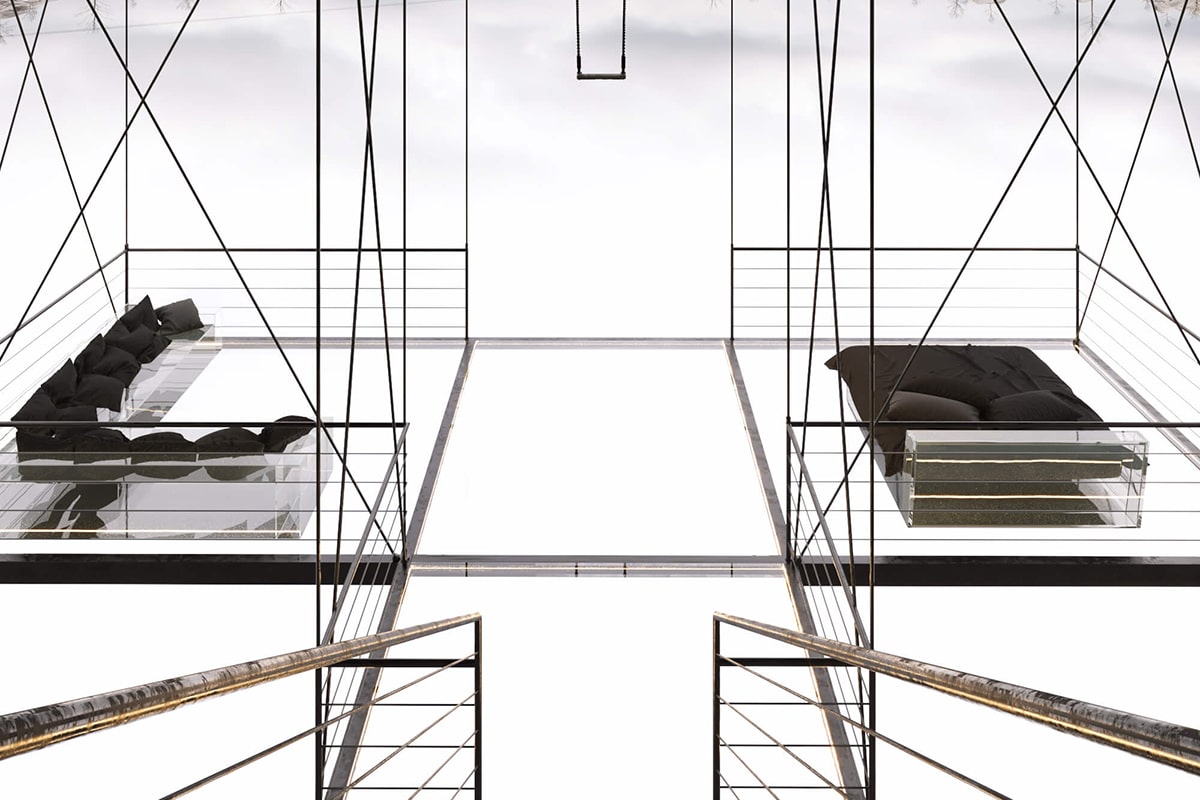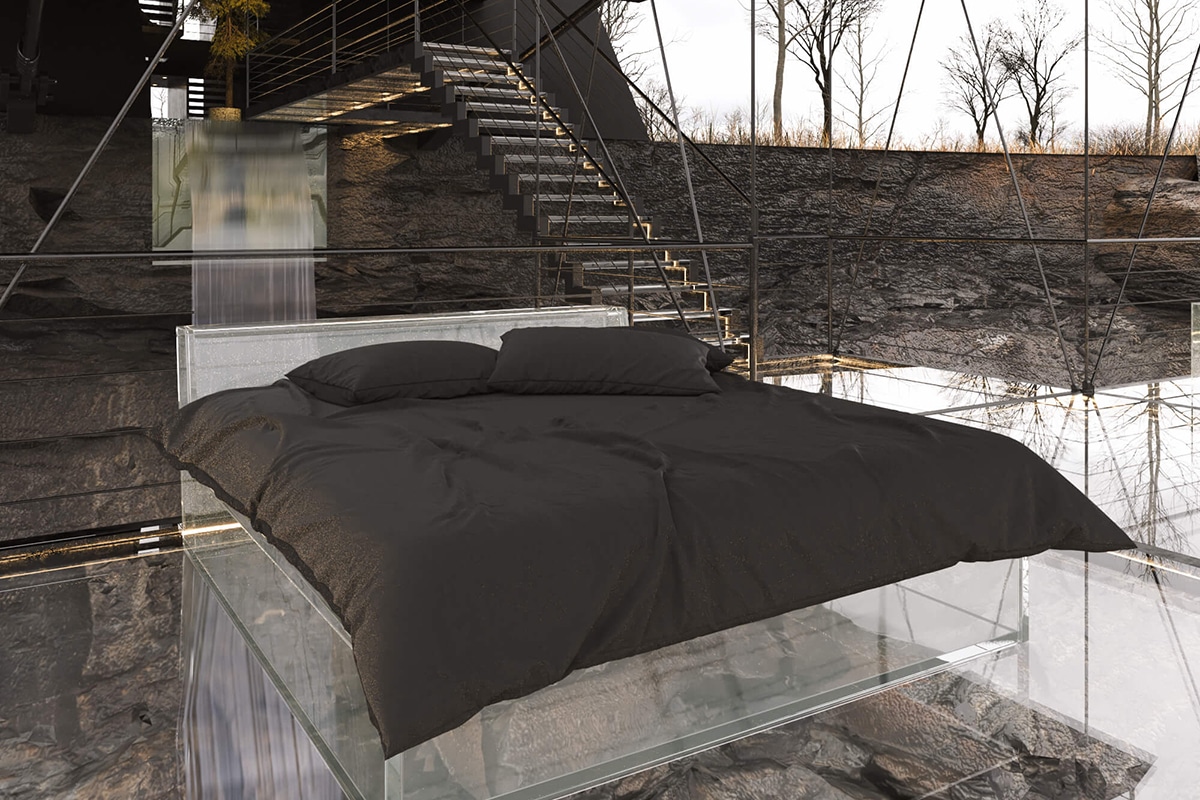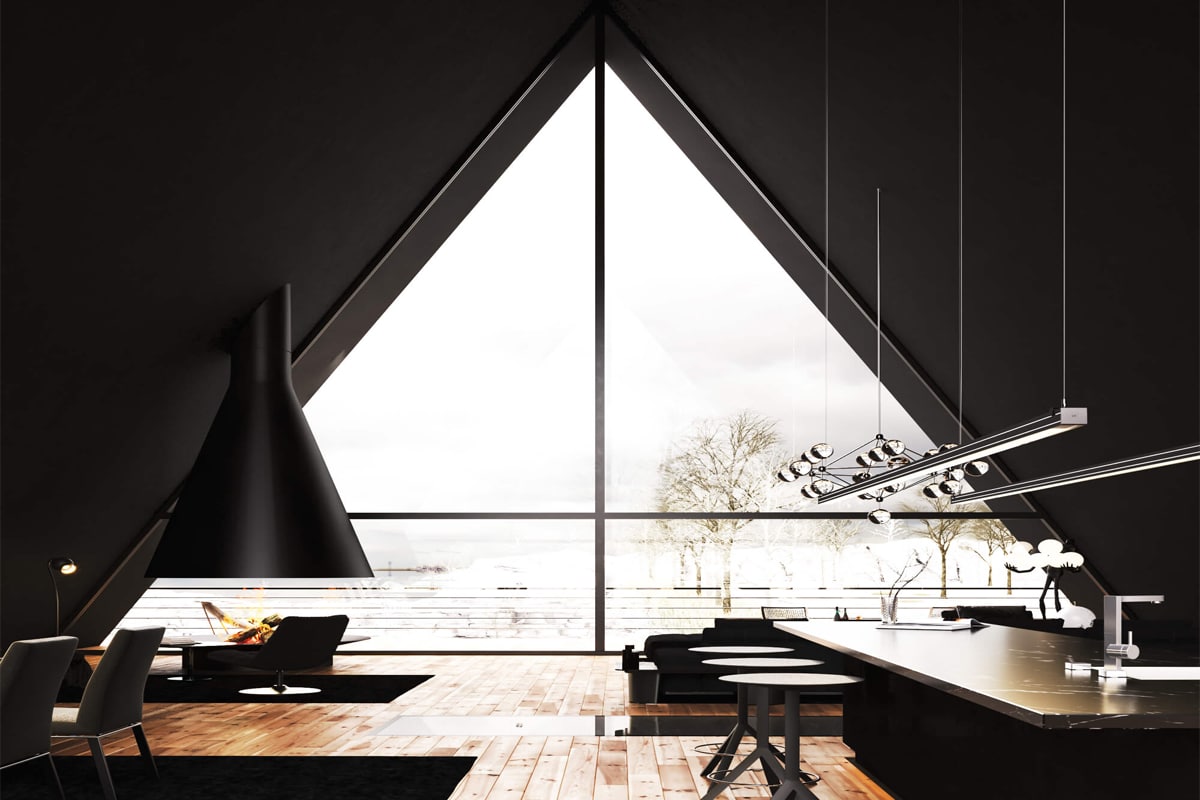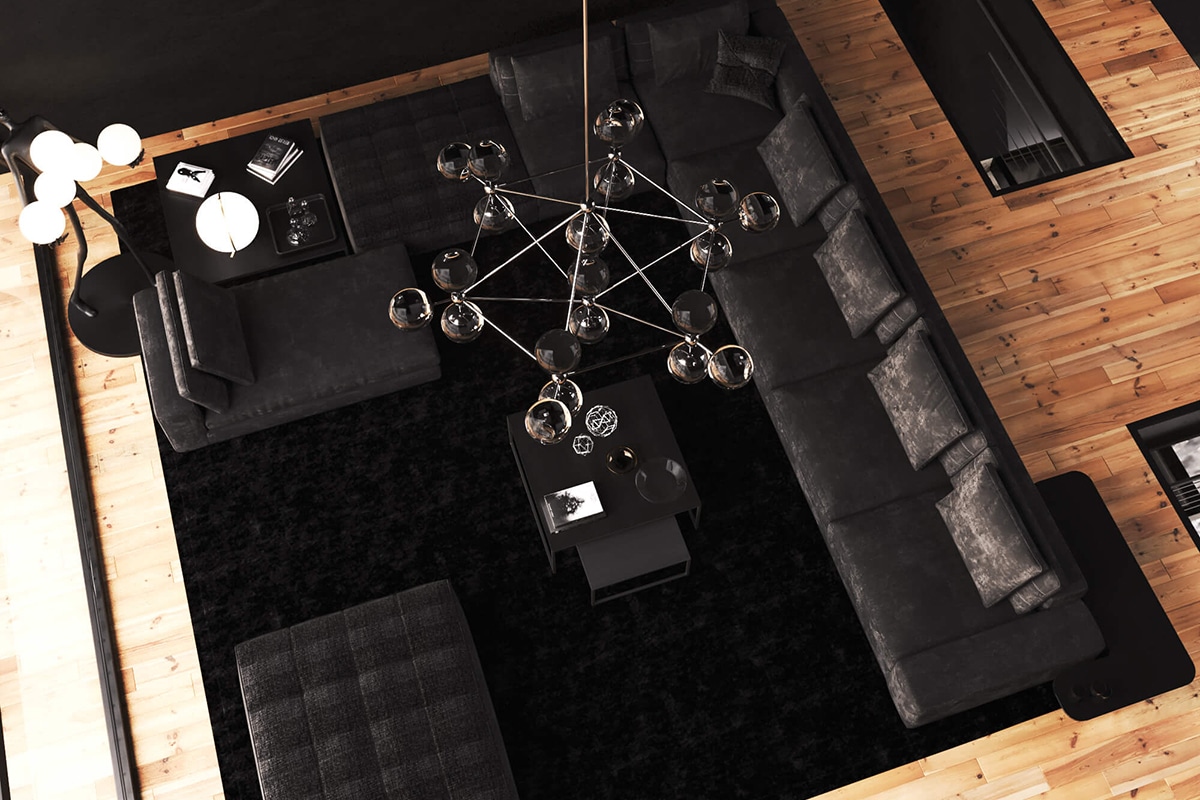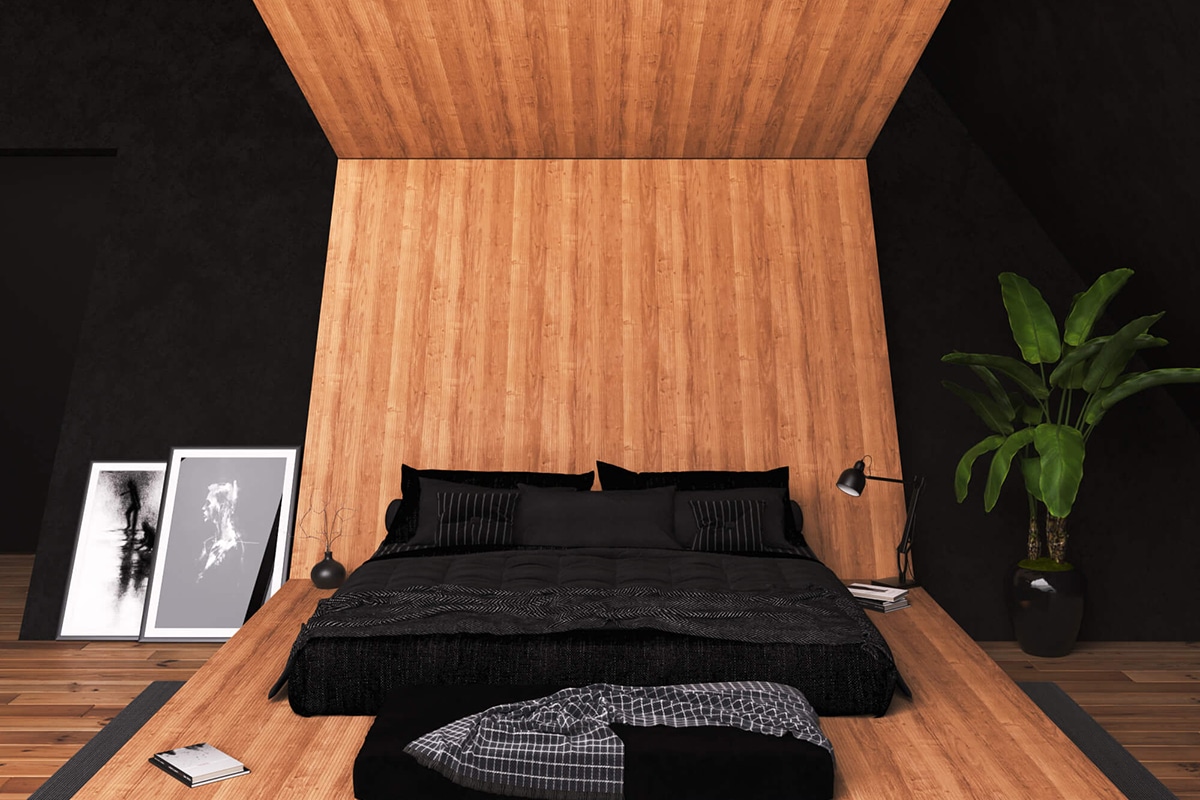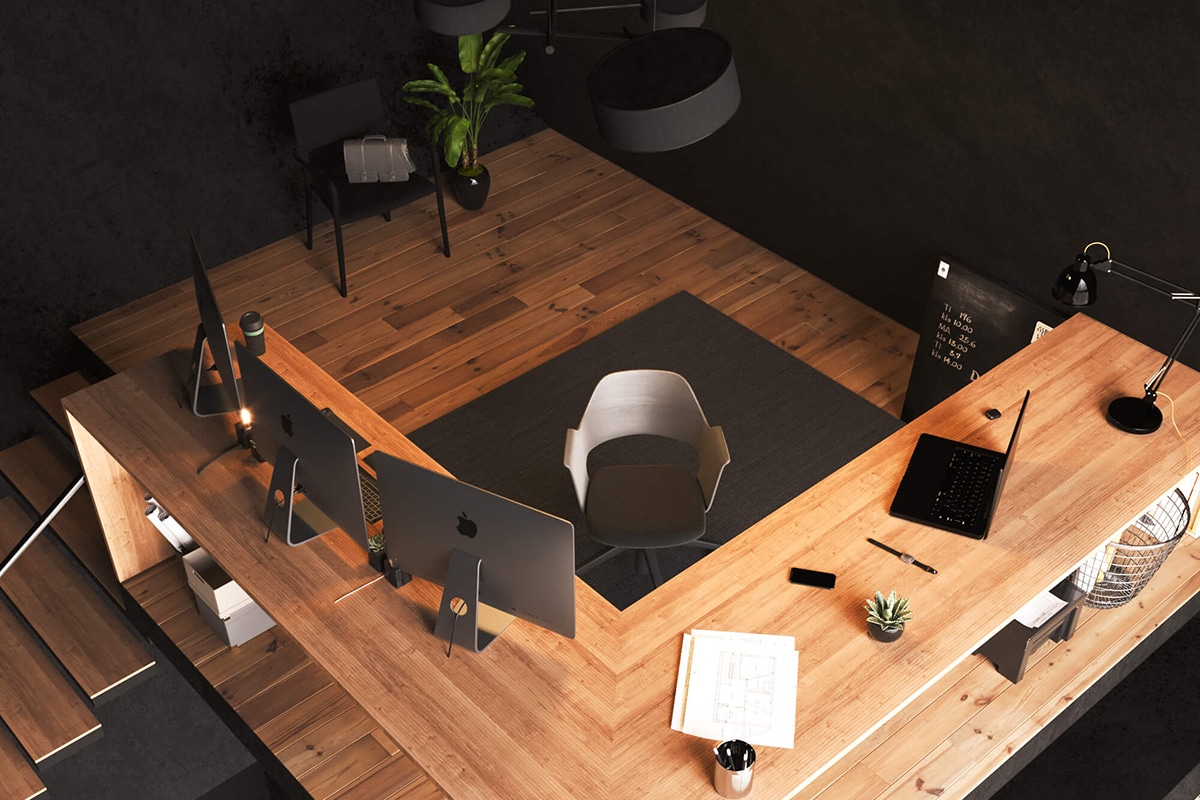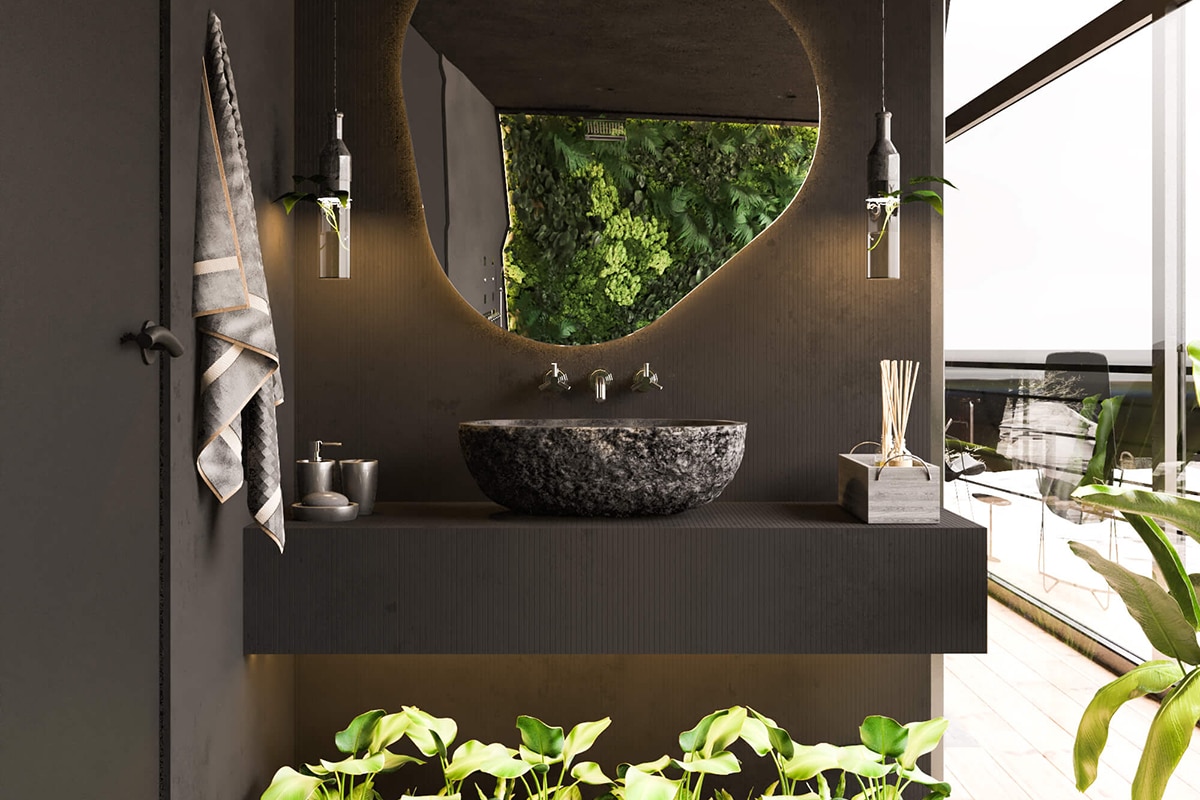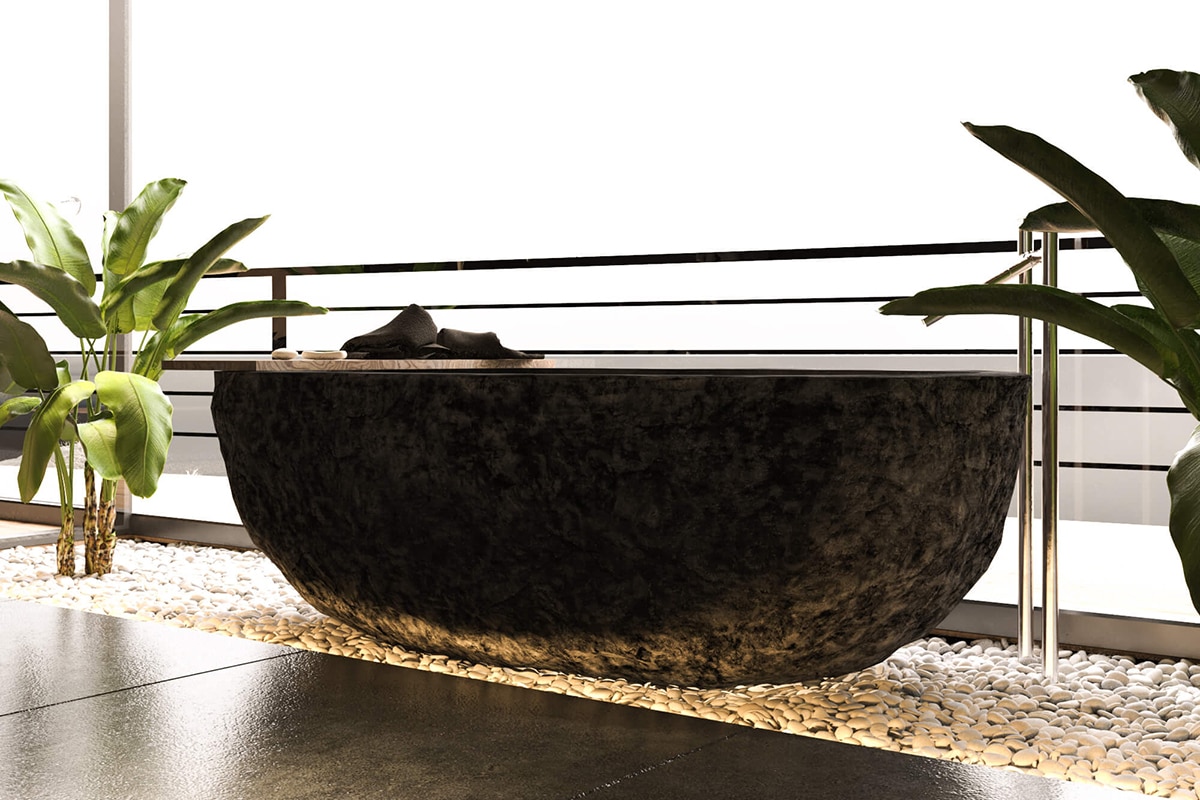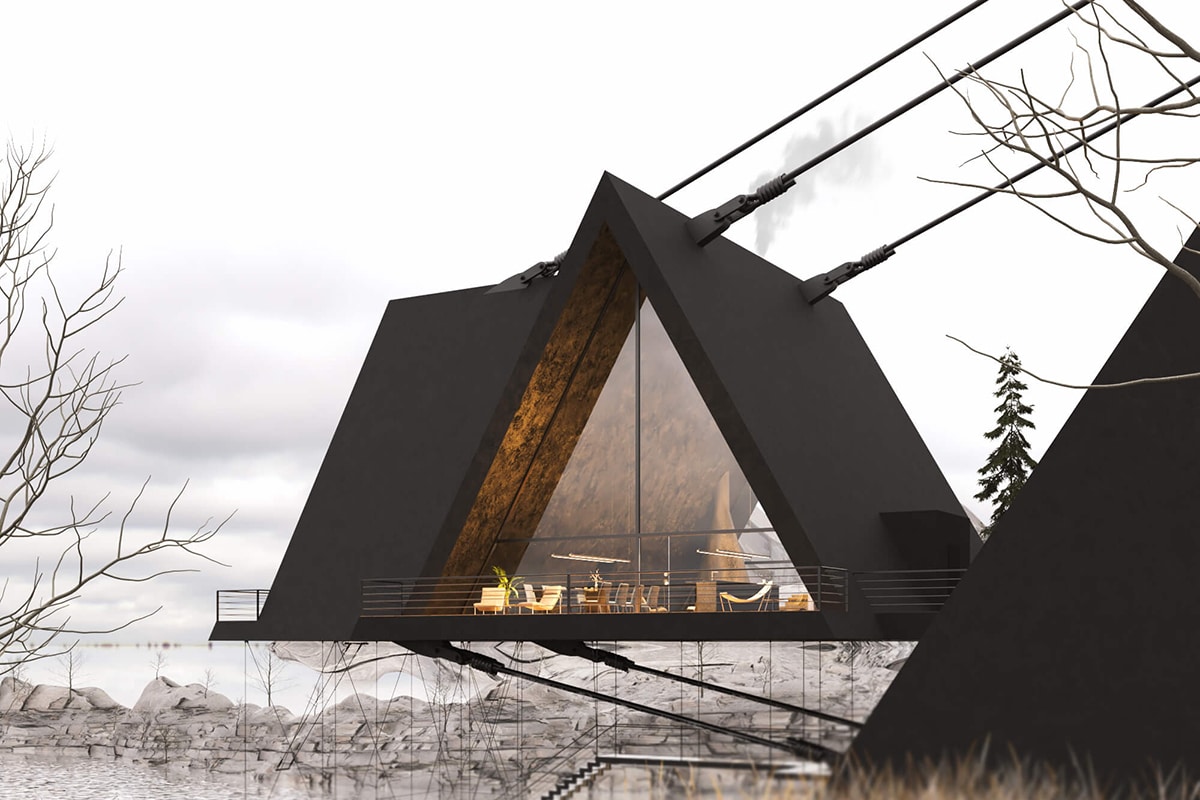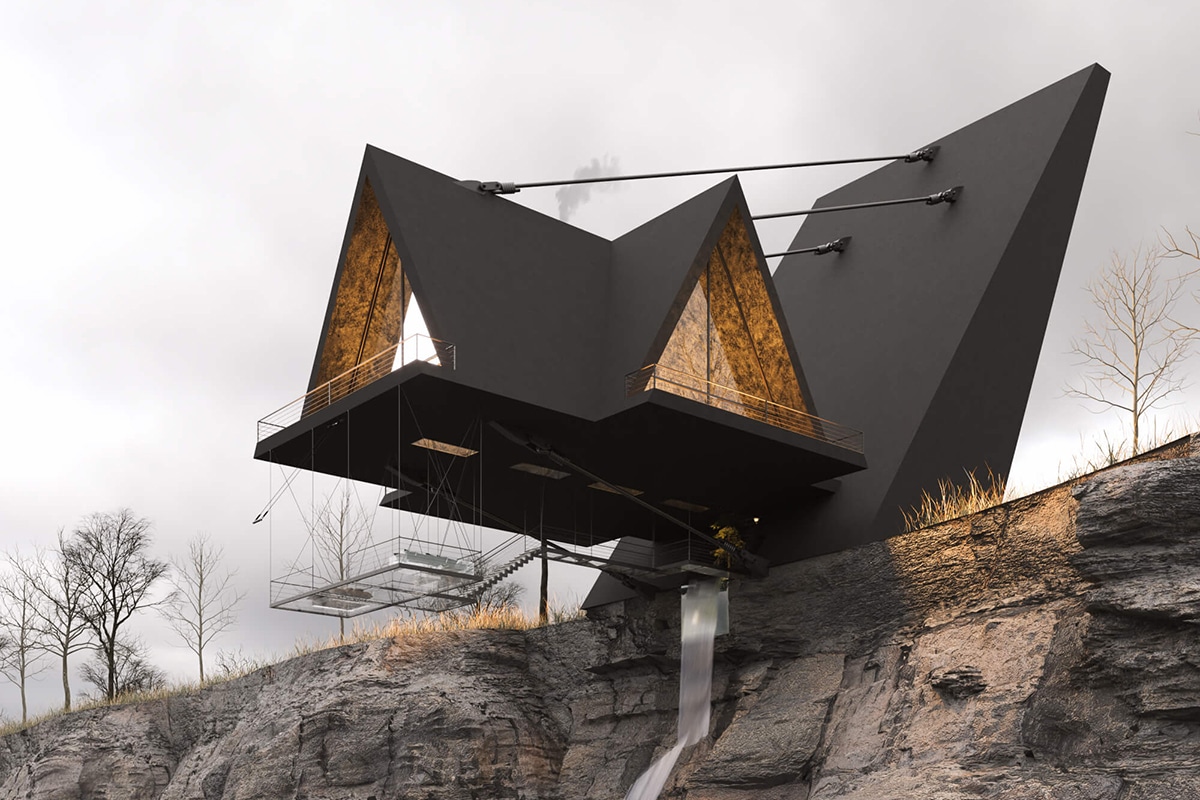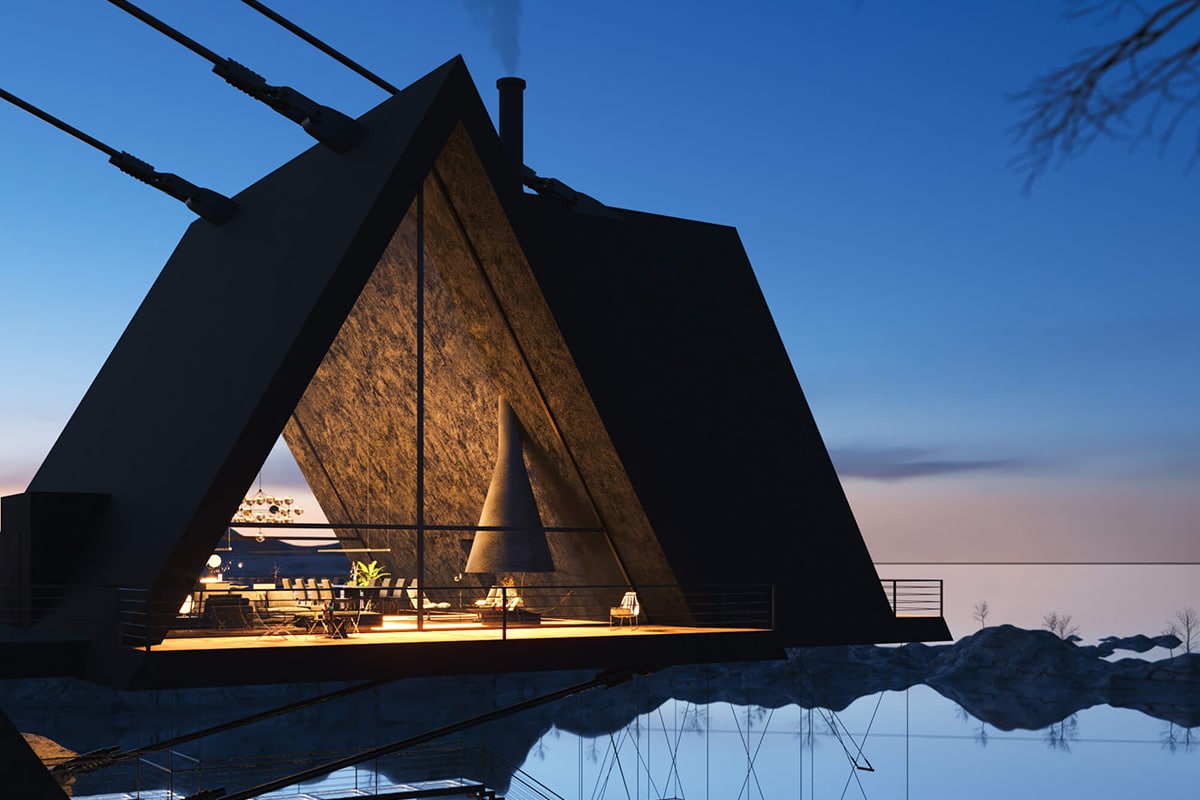 You'll also like:
Inside the $140 Million Penthouse that is Australia's Most Expensive Home
Steve McQueen's $12 Million Malibu Beach House is Up For Sale
Steven Seagal's Insane $3.3 Million Bulletproof Mansion is Up For Sale