Steven Seagal's Insane $3.3 Million Bulletproof Mansion is Up For Sale
Steven Seagal is known for some spectacular action scenes in his many movies, including hits like Hard to Kill and Under Siege. His luxury mansion in Arizona looks like it could easily pass as a setting for one of those movies, and it has the muscle to back it up.
You'll also like:
Inside the $7.1 Million LA Mansion Leonardo DiCaprio Just Bought
The Rock's Massive $36 Million Beverly Park Mansion
Infamous Golf Club from 'Goldfinger' Sells for $79 Million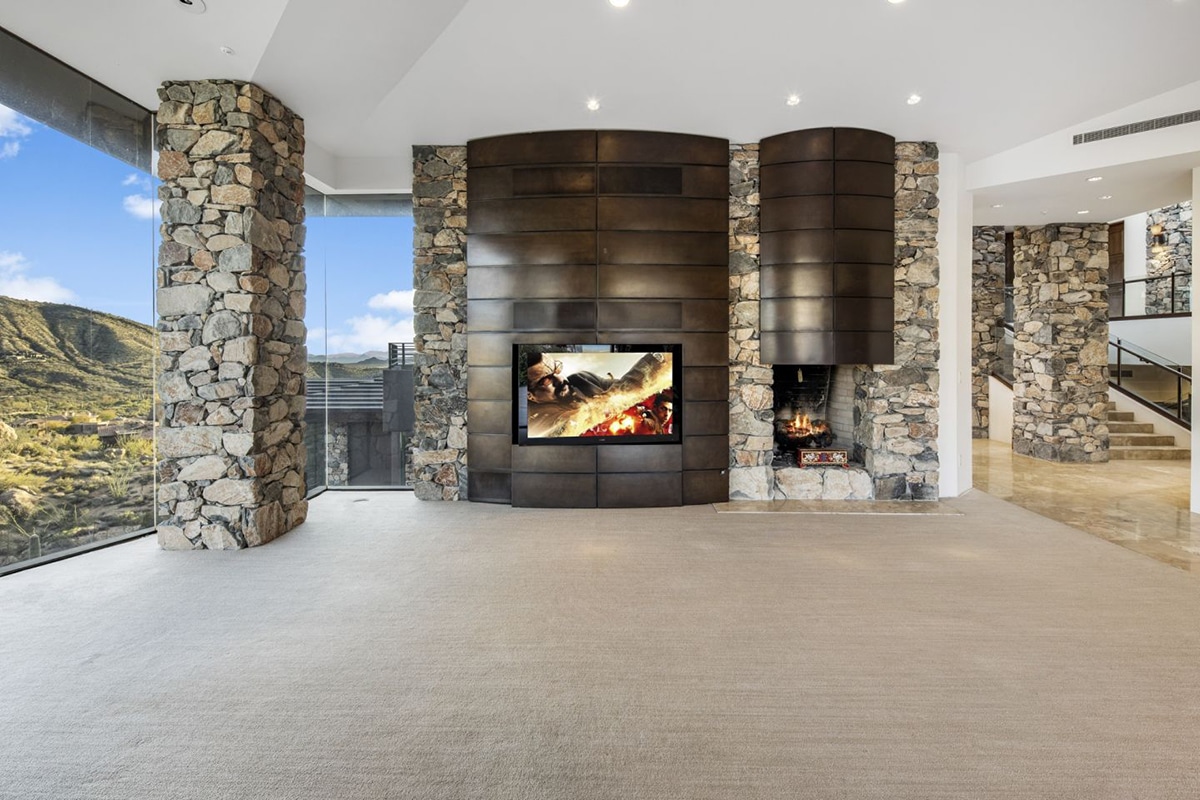 Seagal's home overlooks the Chiricahua Golf Course, and you can also see Phoenix and Scottsdale from the property. Golfers will love this home, with its easy access to six Jack Nicklaus Signature courses plus a new par 54 course that is USGA rated. The home was a new addition to the Carefree Ranch Homesteads in 2001. Set behind the guarded gates of the community, the home was built on a hillside with almost 12 acres of property. The main house measures an impressive 8,000 square feet with copper, stone, and glass walls.
There are four bedrooms and five baths. The large glass walls not only provide stunning views, but are also deceptively secure—they're purportedly bulletproof. The rooms are much like the Arizona landscape, open and airy with plenty of space for everyone. The home boasts living, family, and dining rooms and comes with an eat-in chef's kitchen and dining terrace.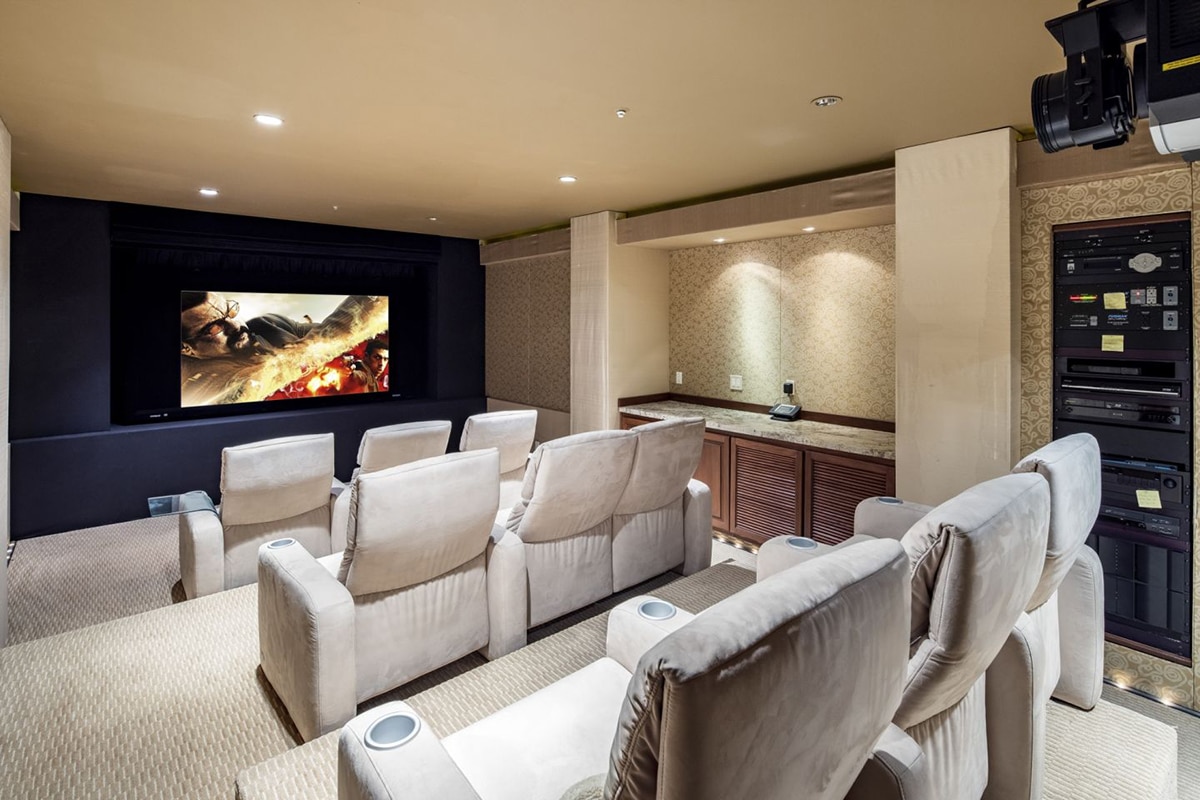 When it's time to watch Seagal on the big screen, the theatre room has plenty of room for a large audience. There are also several flexible-use rooms. Covered terraces accompany an infinity pool and spa. A guest house that measures 600 square feet has a living room, full kitchen, and a bedroom suite. Finally, a three-car garage provides plenty of parking for guests.
Seagal is selling the home for $3.395 million. But don't worry about the aikido master turned Hollywood actor. Seagal has other properties that he owns and is currently more concerned with improving the environment and humane concern for animals. After all, no one is "Above the Law."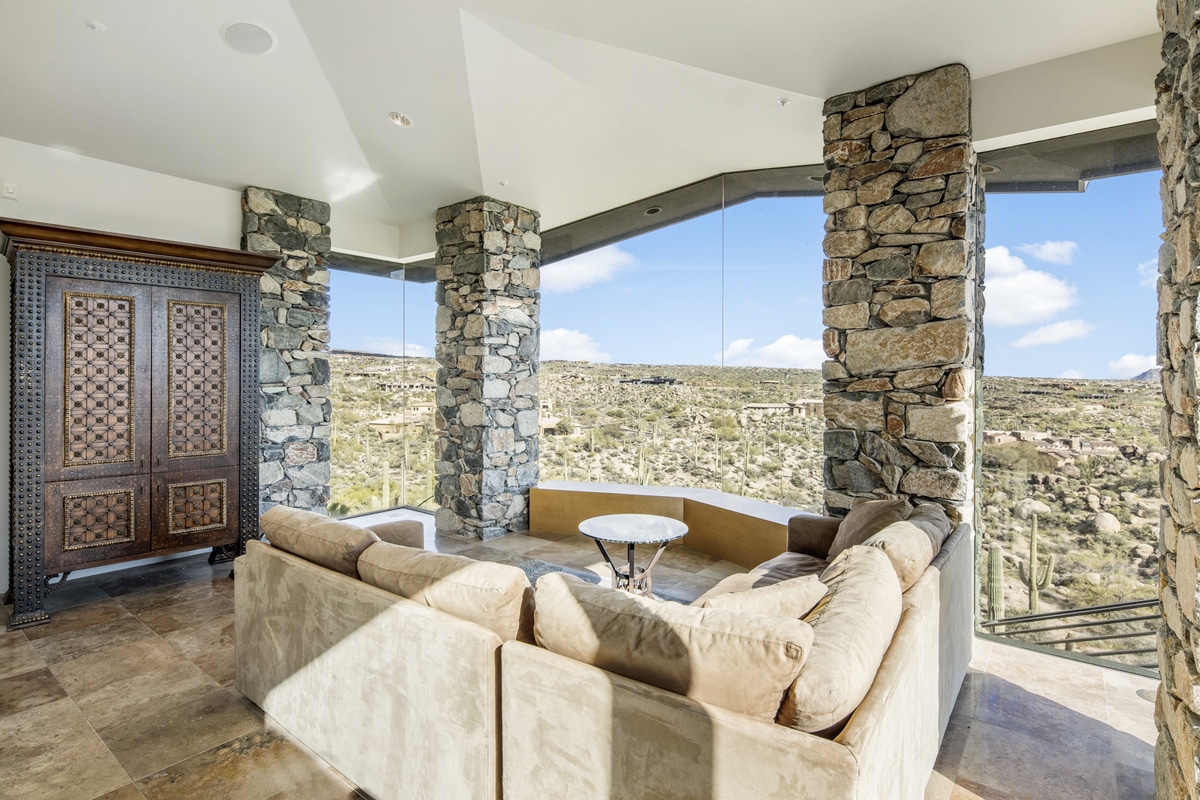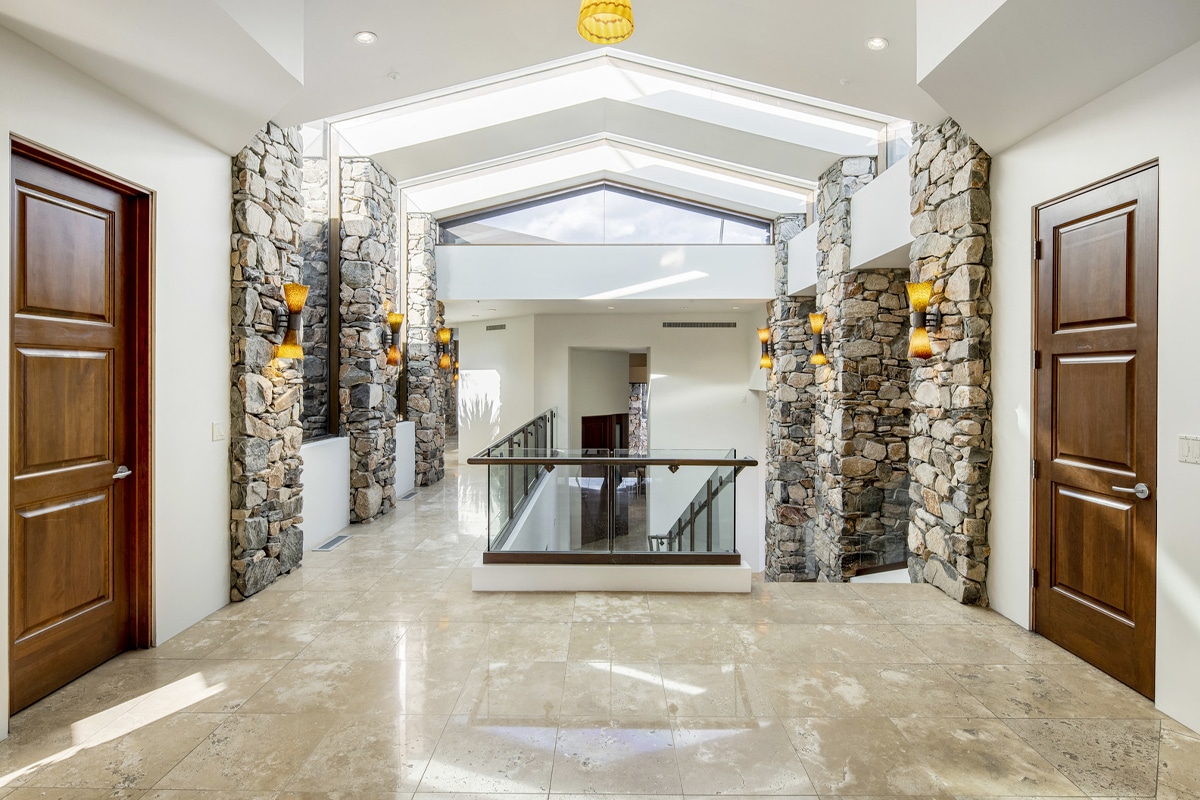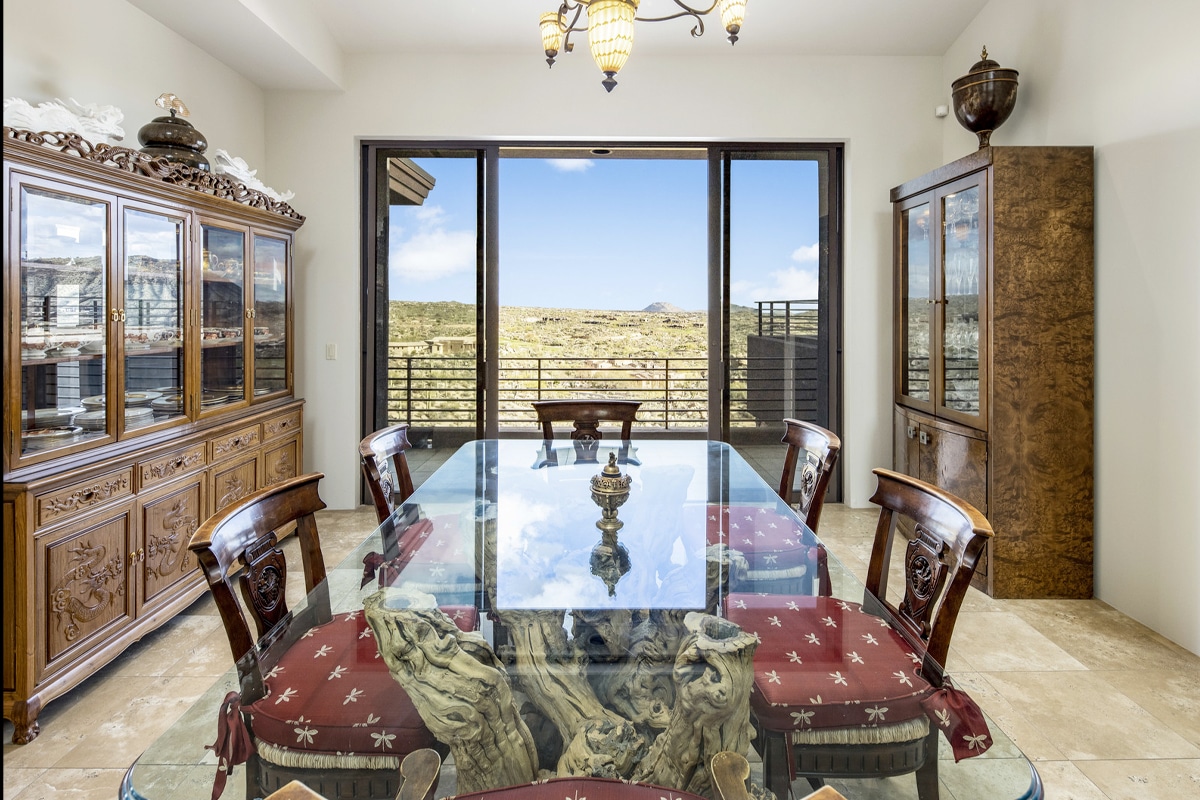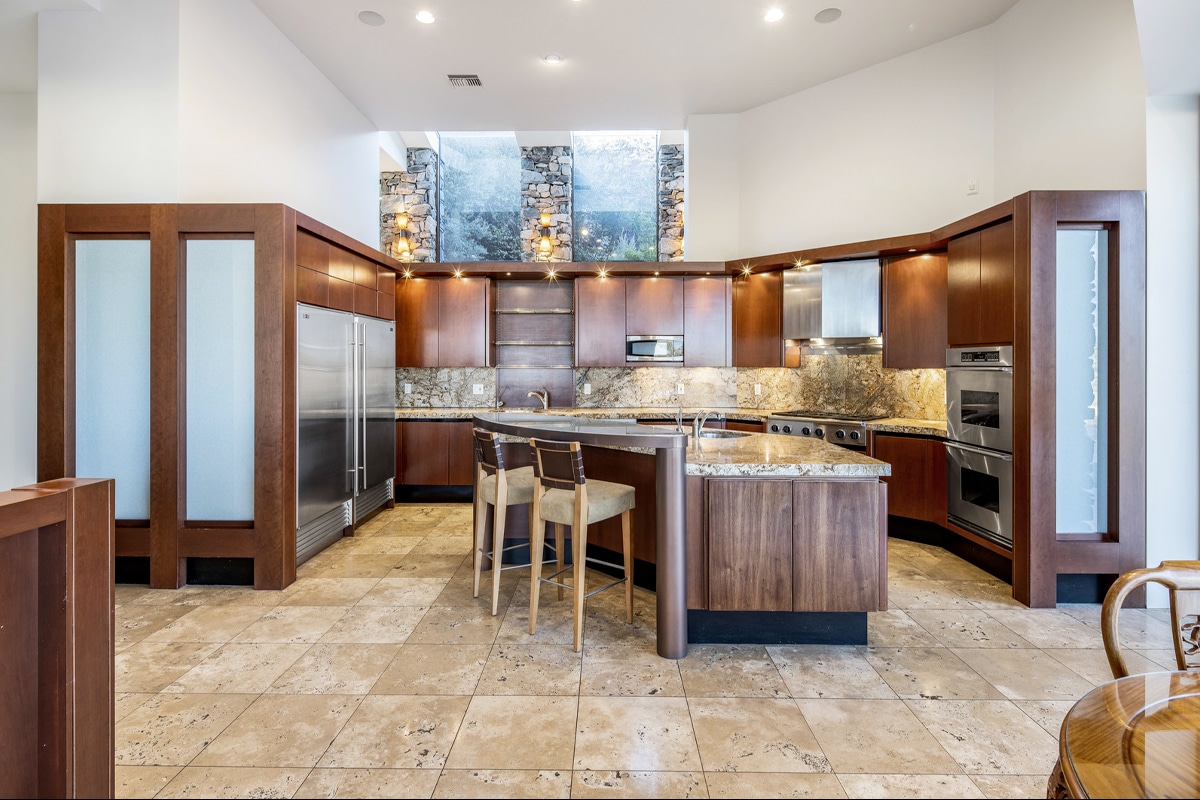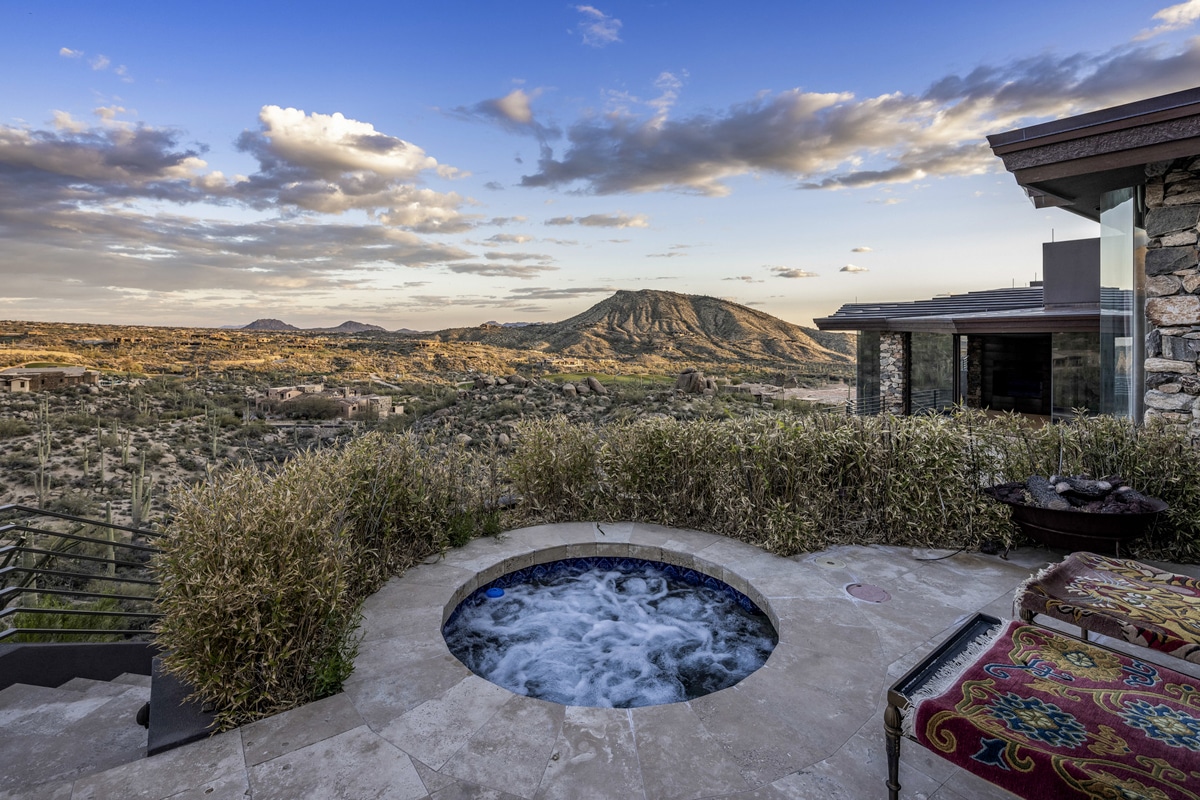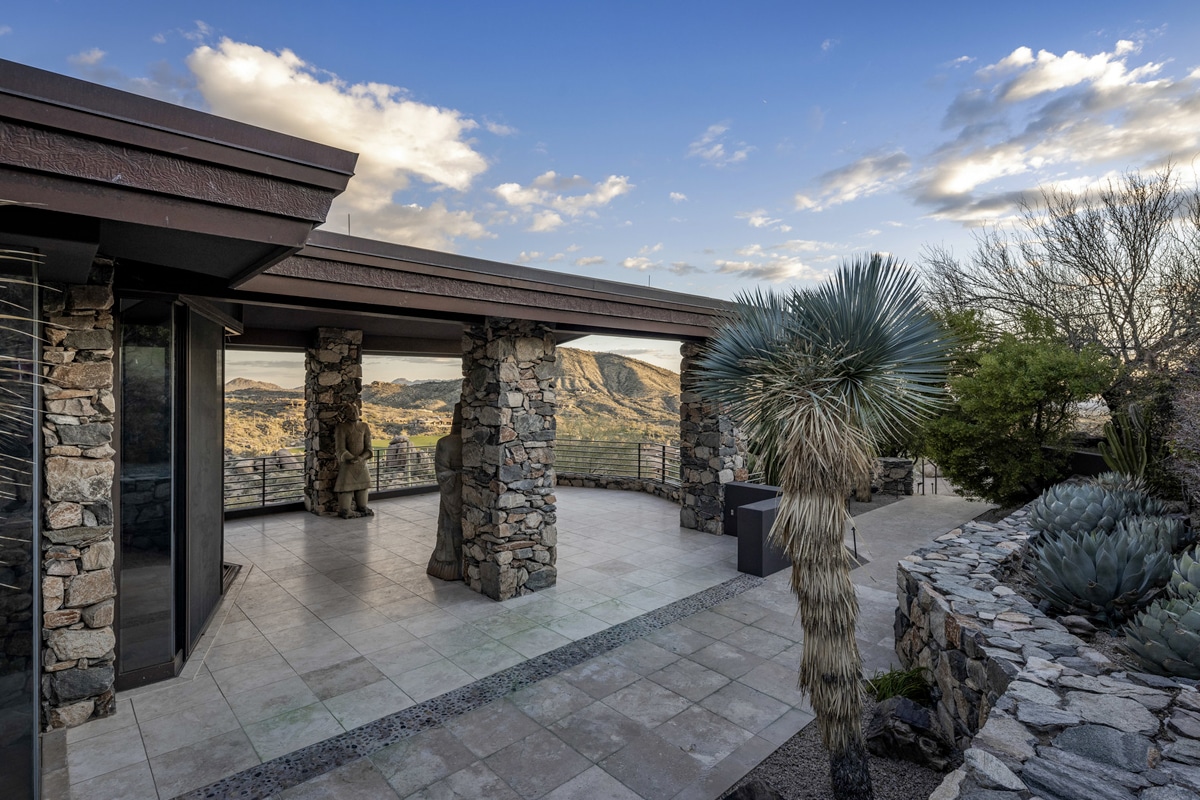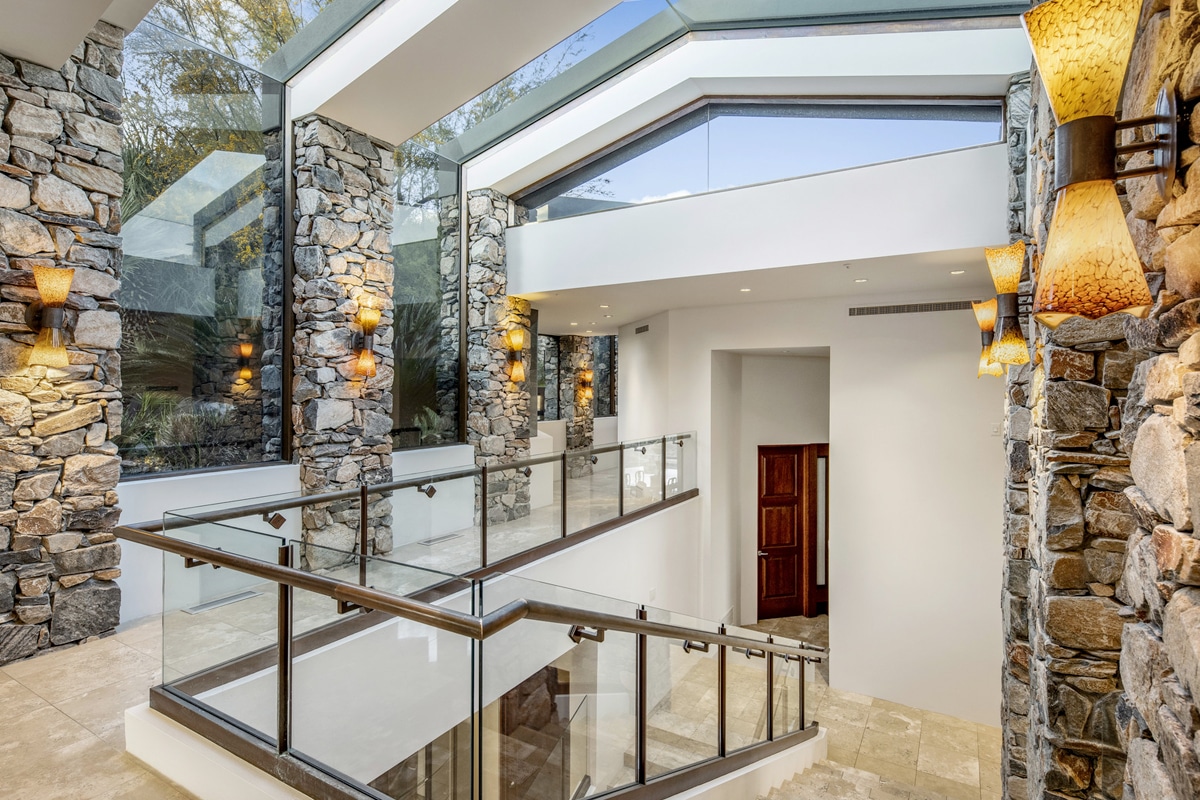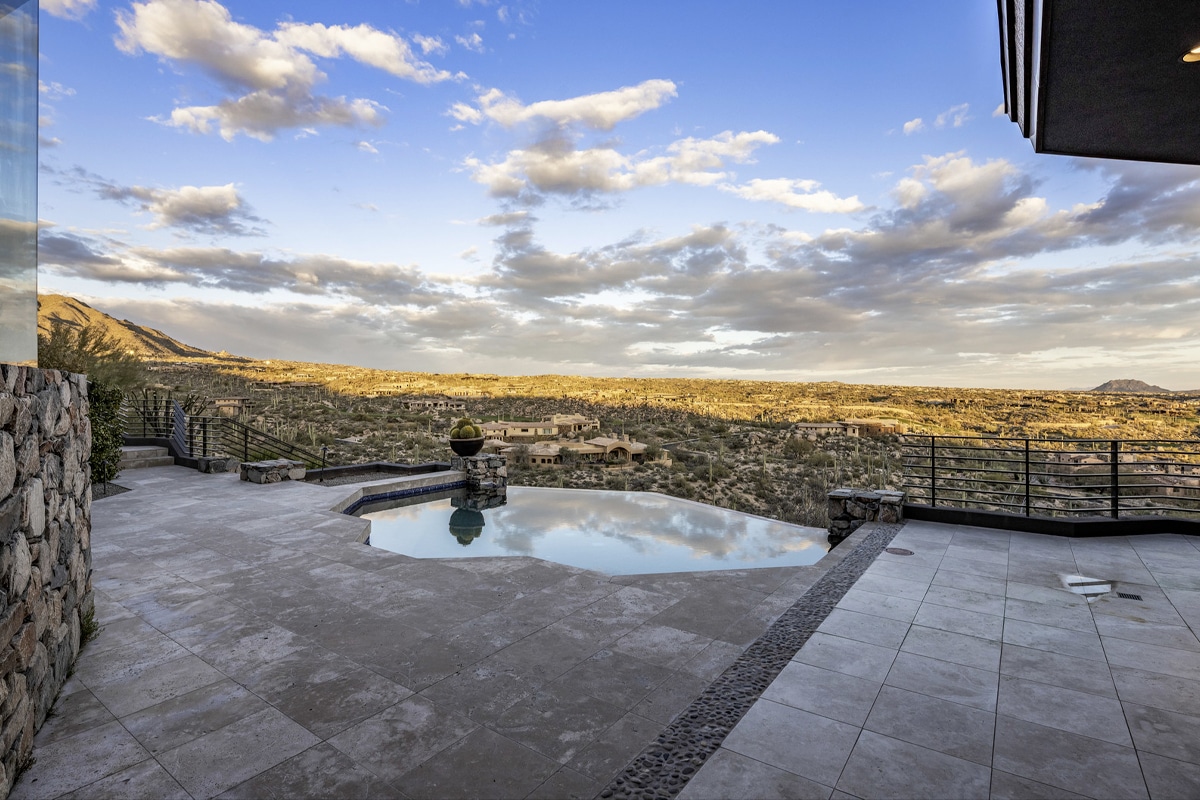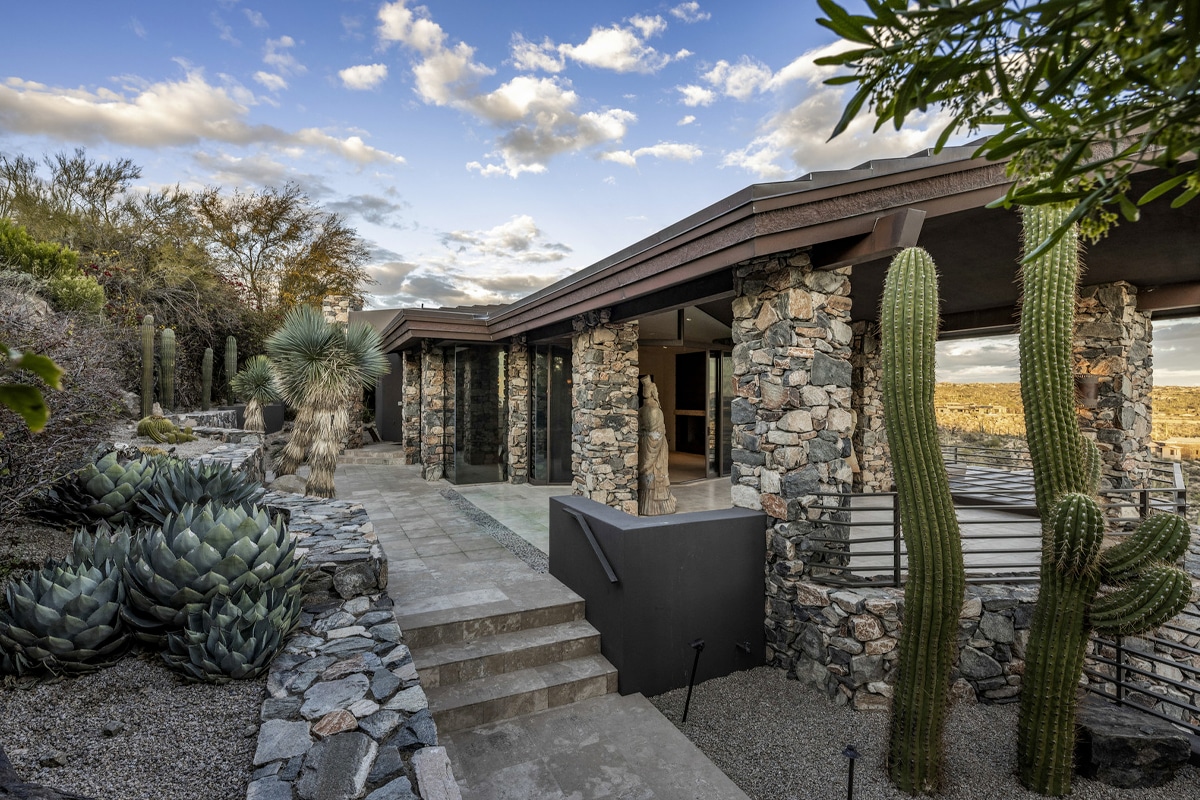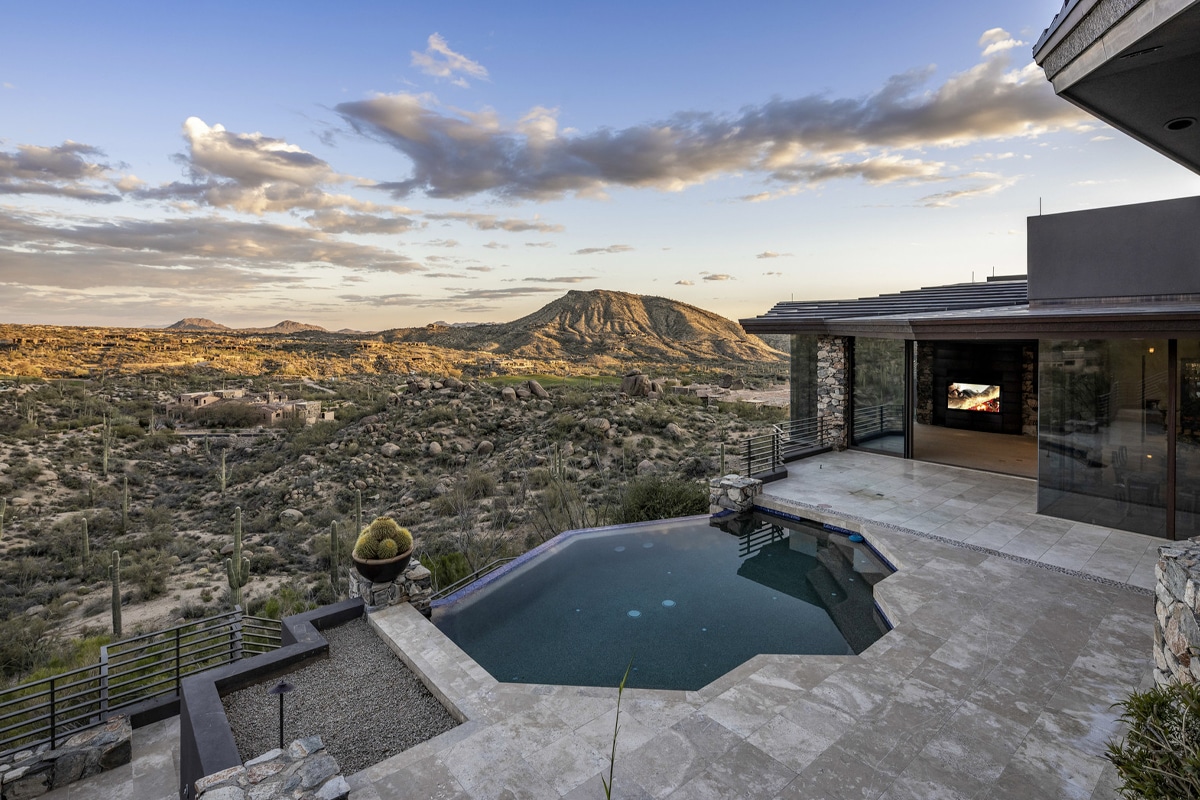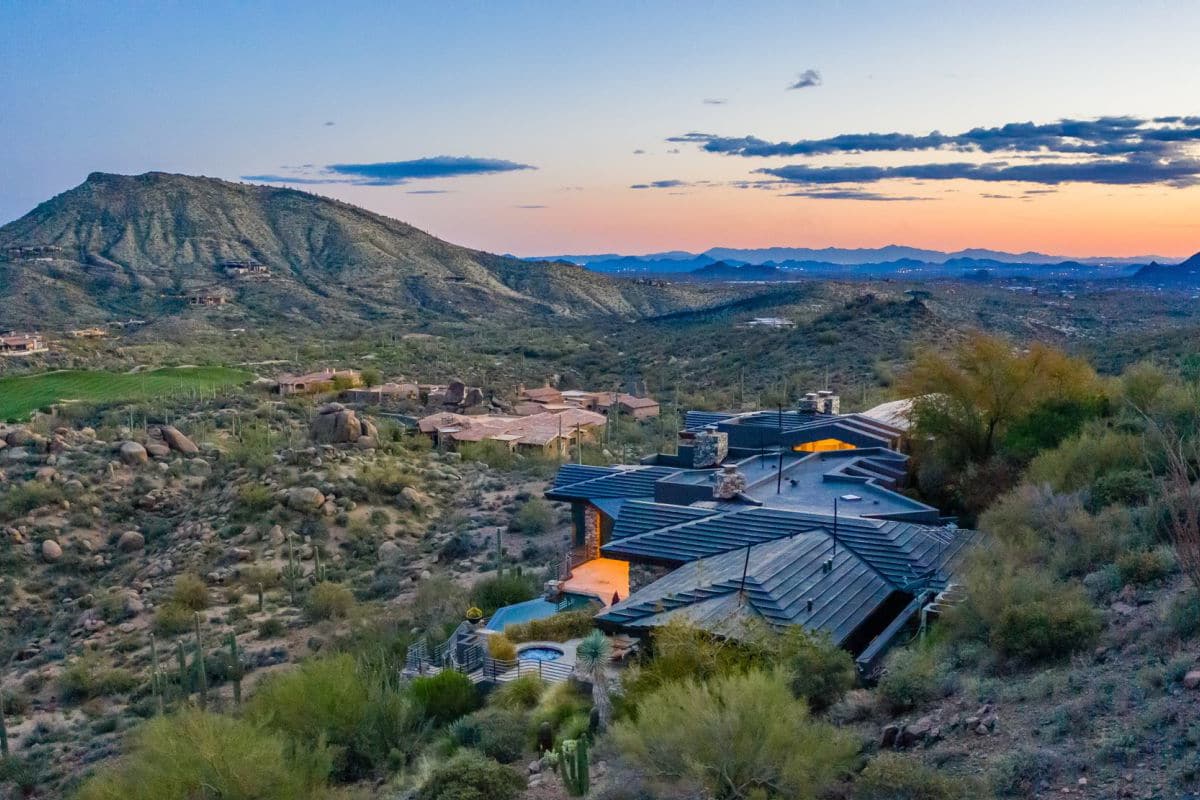 You'll also like:
Inside the $7.1 Million LA Mansion Leonardo DiCaprio Just Bought
The Rock's Massive $36 Million Beverly Park Mansion
Infamous Golf Club from 'Goldfinger' Sells for $79 Million