20+ Modern Minimalist Living Room Ideas & Inspirations
It's not too late to start cleaning that living room and transform it into the modern minimalist living room of your dreams. Why not start the year off with a little bit of decluttering? Take a look around you, chances are you're either sitting at a desk with barely enough space for a coffee mug, or you're staring at piles of papers and clothes. If that's not enough, go have a glance over at the dining table, we're guessing there's plenty of work to do in that department.
It's time to think about what can be eliminated, what can be thrown out, what can be re-organised. Alternatively, you can check out our modern minimalist living room ideas & inspirations to get all the tips and tricks you need. We've even added some products to help with your journey, whether that means aesthetic or purpose.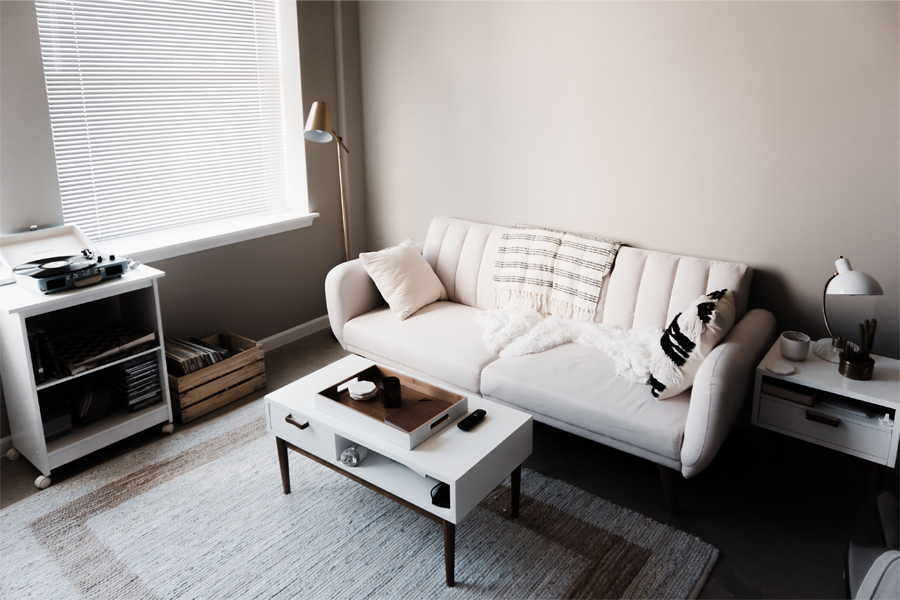 Tips to Achieve a Modern Minimalist Living Room
1. Less is More
The first step to achieve the modern minimalist living room of your dreams is simple. It's a saying that you've heard before, but it's actually the truth. Understanding that our world is driven by consumerism will help drive you to become a more mindful person. The reality is, most of us have multiple products that serve the same purpose. You don't need five books on your coffee table, and you definitely don't need 15 coffee mugs in your pantry. How do you fix it? Whatever you don't use in two weeks, throw it out or donate it.
2. Out of Sight, Out of Mind
Space will give you the freedom and feeling that is fundamentally relaxed. There's no better feeling than seeing clean and clear benchtops that lack food scraps, books, papers, and rubbish. This is one of the easiest accomplishments of the mindset, and once you try it out you will find out if minimalism is really for you. You'll almost certainly find out that you don't need many of the items, or you simply won't have space for them. To fix this issue, it's as simple as getting rid of them for good or donating them.
3. Get Inspired
There's nothing more satisfying than some modern minimalist inspiration. Sometimes you just need a little kick in the butt to get things started. We've curated a list of the best modern products down below, as well as a selection of satisfying unobtrusive images to give you that kickstart you need. If you need any more inspiration we suggest you take the next step for its word and get started!
4. Take Baby Steps
Your road to modern minimalist glory doesn't start and end with a tiny house and a hidden television. Aim to finish one room at a time, that's why we've put a focus on the living room. Its the heart of the house. If you'd prefer to start in the bedroom, you can do that too. Employ a few simple techniques and you'll be on your way. Once you've got things down pat, you can move on to the upkeep of the entire house, which shouldn't be an issue. That's the point after all.
5. Everything Must Have a Function
This one's simple in thought but harder in practice. Take a look around your living room and you'll likely see a number of devices, items, or books you haven't read or otherwise used. Make an informed minimalist decision on whether you are ever going to pick these items up ever again. If they don't serve a function or have a purpose behind them, move them on. If there are only two people living in the house why have ten coffee cups? Why do you still need all those phone chargers that sit in the TV cupboard? Just some food for conservative thought.
6. Internalise
Understanding why you want to become a minimalist is at the core of this lifestyle. Because it is that, a lifestyle choice. Think about why the methodology is important to you, What does it mean to you? The sad reality is, if you and whoever living with you can't decide on transitioning to the lifestyle, it might not work. You have to be invested to reap the rewards.
---
Featured Video from Man of Many
---
7. Define What You Want
Once you decide the lifestyle is right for you, there's a simpler life waiting for you. The last thing you have to do to achieve a modern minimalist living room is to define what you want from the space. Communicate any thoughts with those who will be living in the space and explain what this space is going to mean.
17 Items for a Modern Minimalist Living Room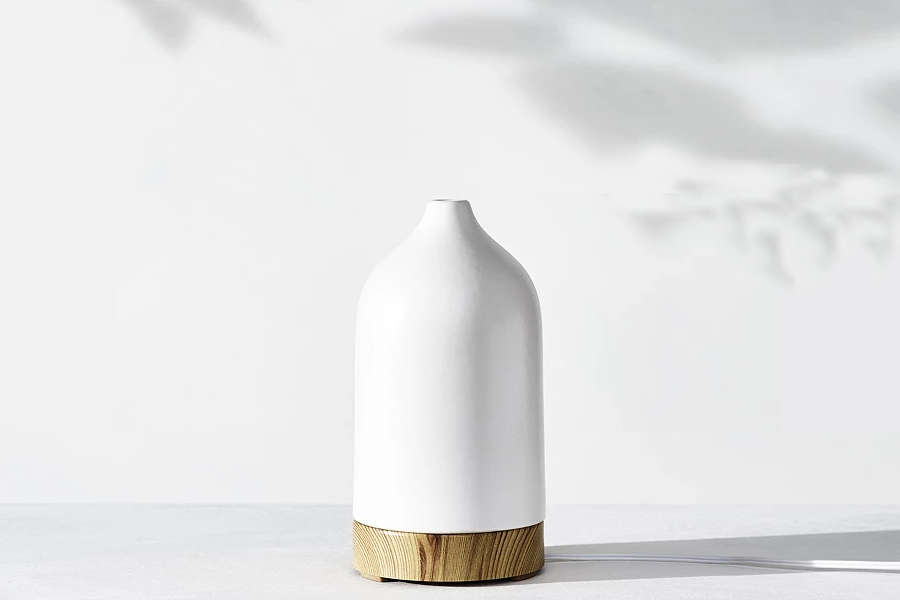 1. The White Company Electronic Diffuser
If the thought of a simple living room isn't enough to set the mood. Try this aromatic diffuser and set your preferred scent, remove the bad omens while you're there too.
Colour: White
Dimensions: D93mm x H180mm
Tank capacity: 100ml
Price: £65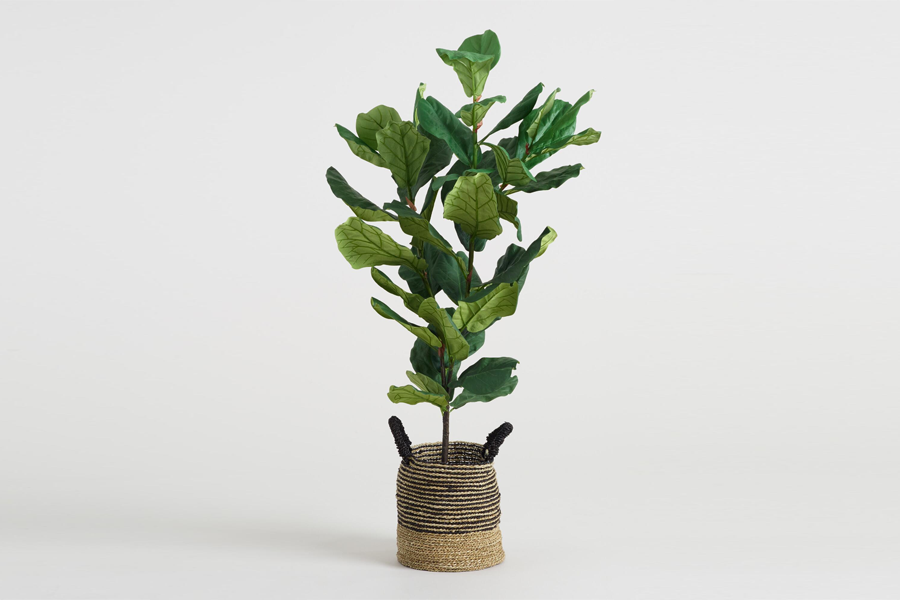 2. World Market Faux Fiddle-Leaf Fig Plant
Tuck this faux plant away in the corner of the room and fill an otherwise empty space with some uplifting colour. This plant might even stop you from filling the empty space with more things you don't need.
Materials: Handcrafted polyester
Dimensions: H144cm
Weight: 14lbs/ 6.3kg
Price: US$129.99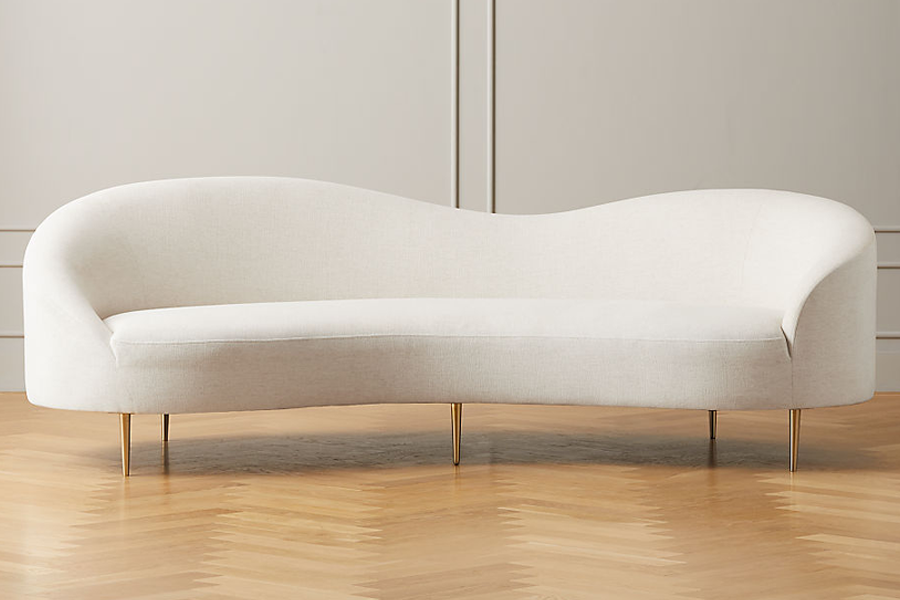 3. CB2 Curvo Snow Sofa
If you're looking for a new sofa to complement your new lifestyle, we've found the best sofa for you. The Curvo sofa from CB2 is finished and white linen, it's the perfect piece for the modern living room of your dreams.
Materials: Polyester/ Linen performance fabric, water and stain-resistant, hardwood frame.
Frame: Polished champagne-finished stainless steel
Dimensions: 95″W, 38″D, 30.5″H
Price: AU$2605.73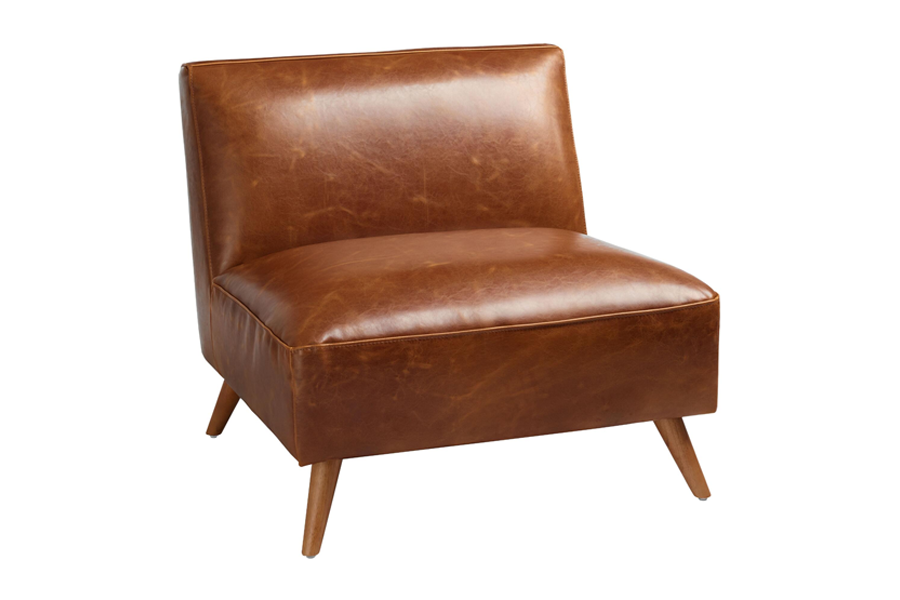 4. World Market Mid Century Armless Huxley Chair
You can fill the corner of the room with this magnificent piece of stylish furniture from World Market. The Huxley chair is finished in solid pine, meaning it's built to last and promises to transform that bland space into a minimalist space for the modern man.
Materials: Solid pine wood and MDF, rubberwood legs, and bi-cast leather upholstery.
Dimensions: 32″W x 33″D x 30.5″H
Weight: 36.4 lbs.
Price: US$429.99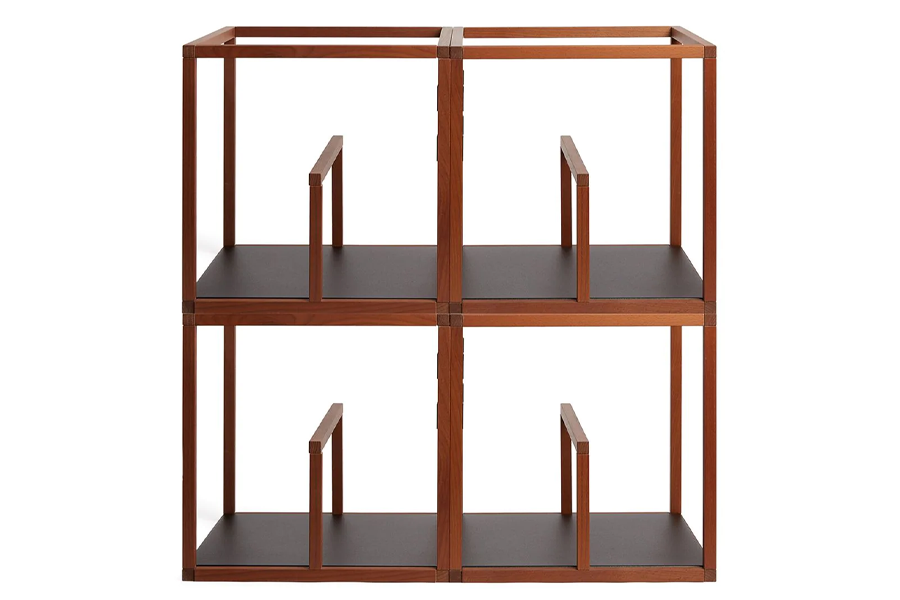 5. Tre Product Text Block Set
If your coffee table looks anything like ours there's plenty of literature sitting on it that you never touch. We highly recommend you get that sorted ASAP, and what better way than with the block set from Tre Products. It's finished wood and steel so it'll last you a lifetime of bliss.
Outer: Wood 100%, Steel 100%
Price: AU$693
6. magis Voido Rocking Chair
What's more minimalist than a chair you never want to sit in? The aptly named 'rocking chair' from designer furniture brand magis, is the perfect pièce de résistance for your living room.
Materials: Polyethelene 100%
Price: AU$847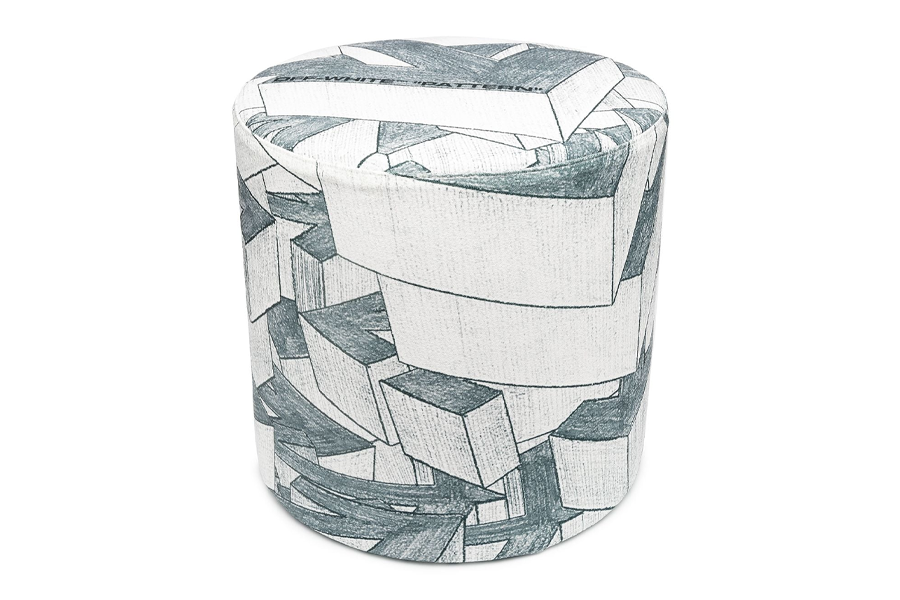 7. Off-White Arrows Print Stool
If the rocking chair was too much to handle, kick your feet up on this printed stool from Mr. Abloh. The Off-White printed stool is perfect for greyscale living rooms and promises to remain understated. Branding on the top of the stool is the only teller that your buttocks is firmly placed on a very expensive piece of furniture.
Materials: Polyester 100%
Price: AU$850
Chris Hemsworth's House in Byron Bay is Huge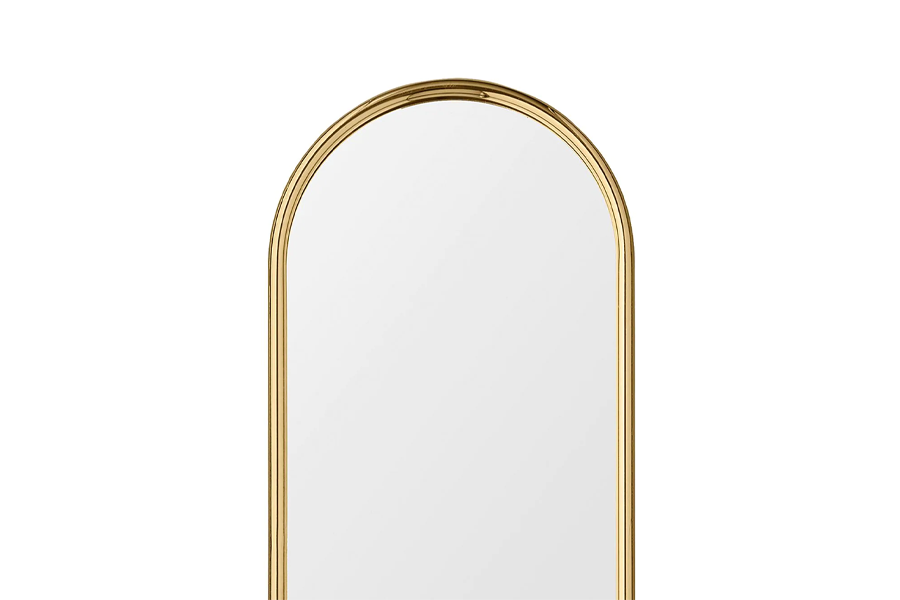 8. AYTM Large Angui Mirror
Turn that one-bedroom apartment into the bachelor pad of your dreams with the Angui mirror from AYTM. This mirror is finished in iron and brass, so it weighs a tonne but boy does it look good.
Materials: Iron 100%, Brass 100%
Price: AU$529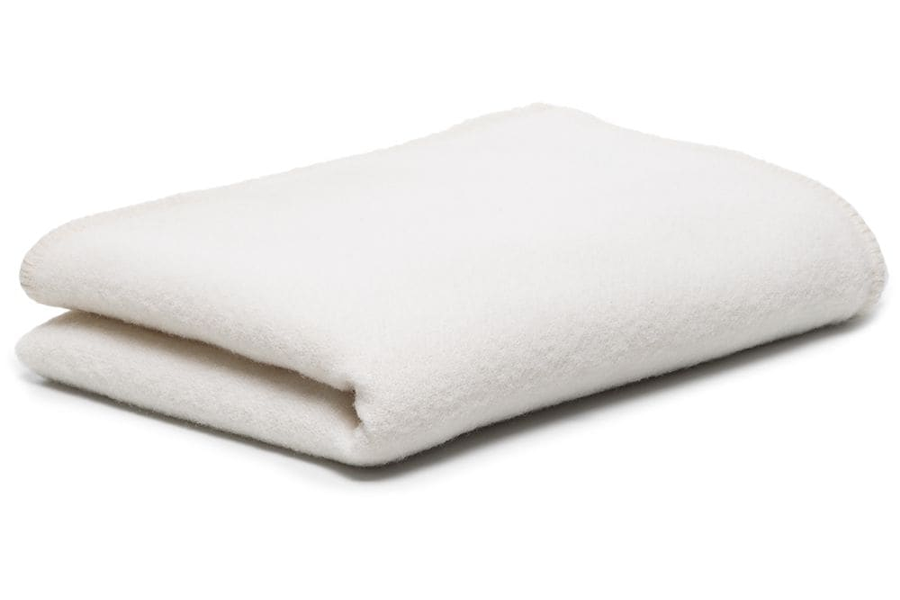 9. TEKLA Knitted Virgin Wool Blanket
Every living room needs a quality knitted throw blanket. Why not make it a TEKLA? It's made of only the best virgin wool after all… try not to fall asleep in this one.
Price: AU$307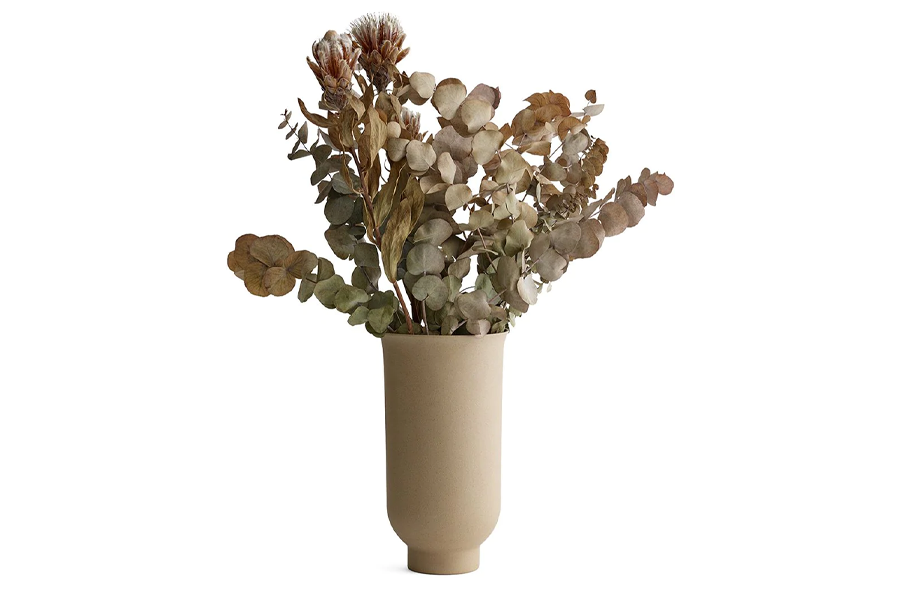 10. Menu Cyclades Large Vase
Whether you're adding this one to the kitchen table or the bedroom it'll sure draw some attention with its amazing ceramic finish. The Cyclades vase from Menu is best outfitted with some eucalyptus leaves, they'll only look better over time.
Outer: Ceramic 100%
Price: AU$126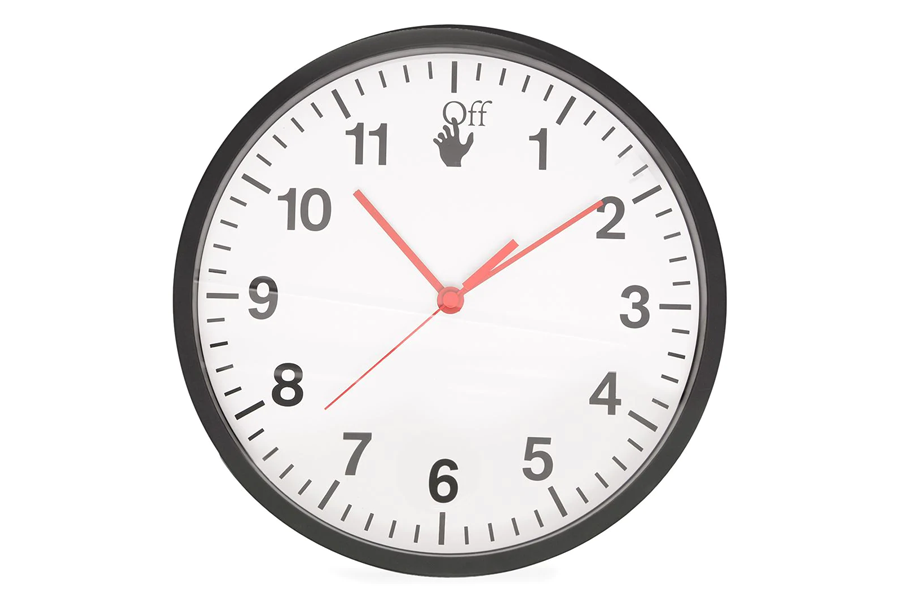 11. Off-White Logo Print Wall Clock
Every living room needs a clock, and if you're at the pointy end of the spectrum make it a black and white number from Off-White. Just like other pieces in your minimalist space, the clock features Virgils classic "Off" finger moniker proving an ironic twist to the rest of your furniture.
Materials: Metal (other) 100%
Price: AU$650
Steve Wynn's Las Vegas Home Lists for USD$24.5 Million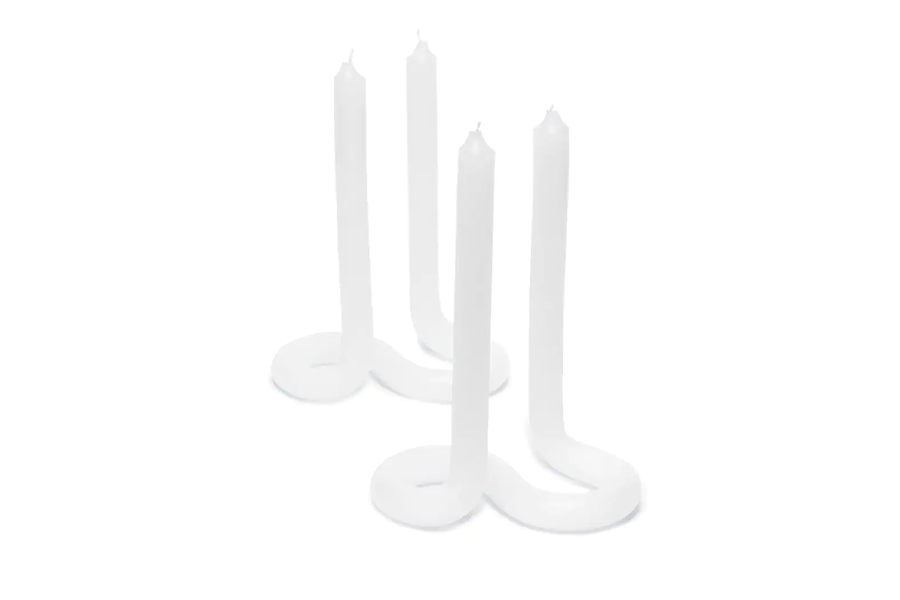 12. Lex Pott Twist Fluo Candles
While practising minimalism means you should probably clean everything off your kitchen table or TV cabinet. We suggest you throw this twisty candle from Lex Pott up there to contrast the square edges of the cabinetry. Light them up if you're desperate but they're better for aesthetics.
Materials: Wax 100%
Price: AU$90
13. Samsung 65″ The Frame Smart 4K TV
Technology is typically thought of as the antichrist when it comes to minimalism, but Samsung changed the game with their frame smart TV. If you're going to keep your TV out in the open there simply isn't a modern television on par with this.
Available Sizes: 43″, 50″, 55″, 65″, 75″
Resolution: 3840 x 2160 (4K)
Motion Rate: 200hz
Price: from AU$1399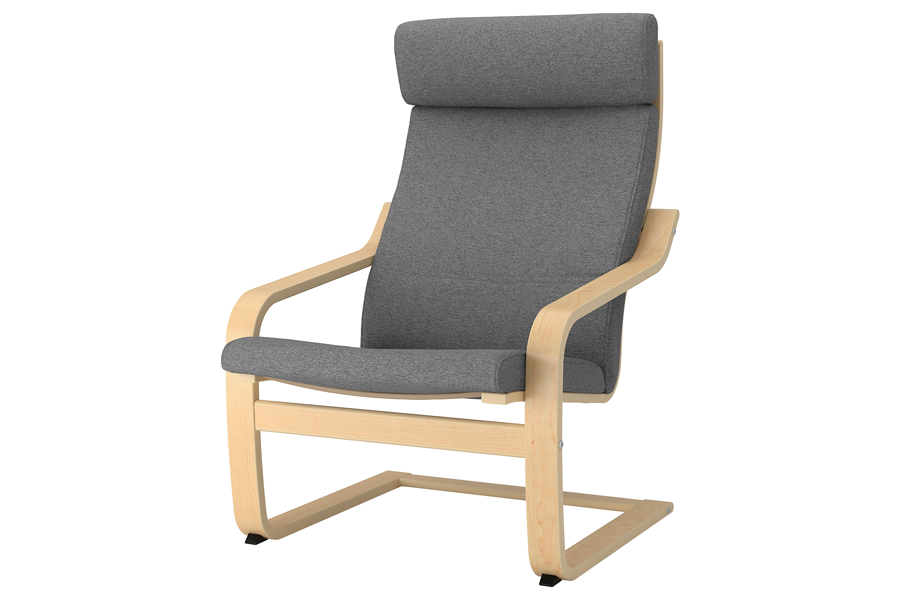 14. IKEA Poang Armchair
Odds are you've walked into a friends living room or bedroom and come across one of these bad boys. Bang for buck, they're a great piece of furniture for your modern living room. Available in a wide variety of colours and cushions, we recommend keeping it grey, black or white.
Frame: Birch
Guarantee: 10 Years
Price: AU$149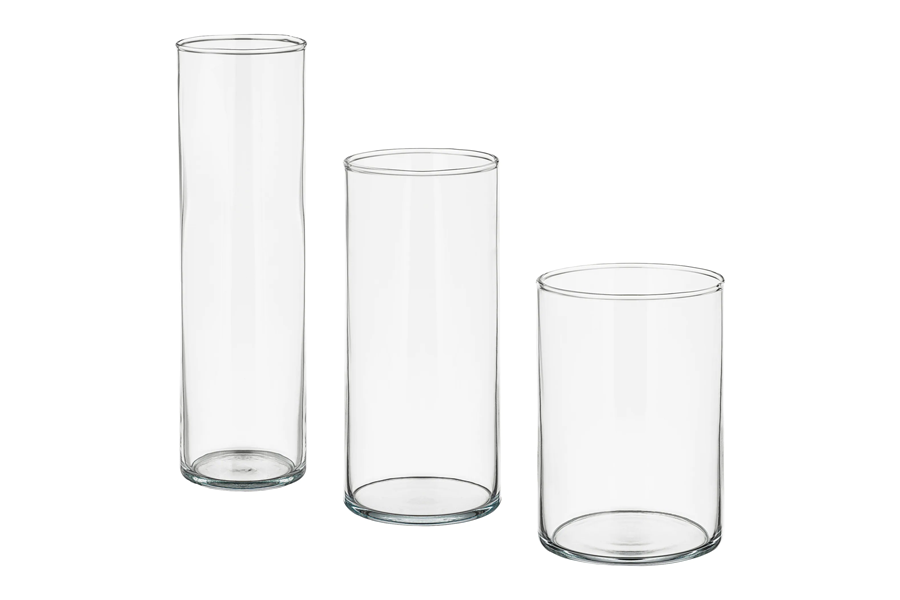 15. IKEA Cylinder Vase
A great set of vases for all your succulent needs.
Material: Glass
Vase 1: D8cm, H28cm
Vase 2: D10cm, H23cm
Vase 3: D12cm, H17cm
Price: AU$15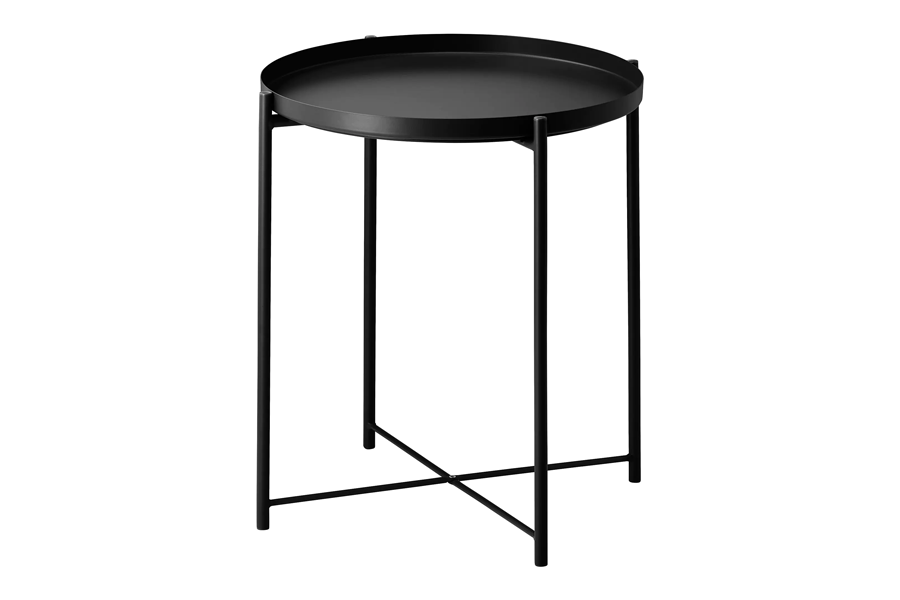 16. IKEA Gladom Tray Table
If you're lacking for space, the Gladom table is an affordable coffee or lounge table.
Materials: Steel, Epoxy/polyester powder coating
Weight: 3.56 kg
Price: AU$19.99
Jeffrey Epstein's Townhouse of Terrors has Reportedly Sold for $50 Million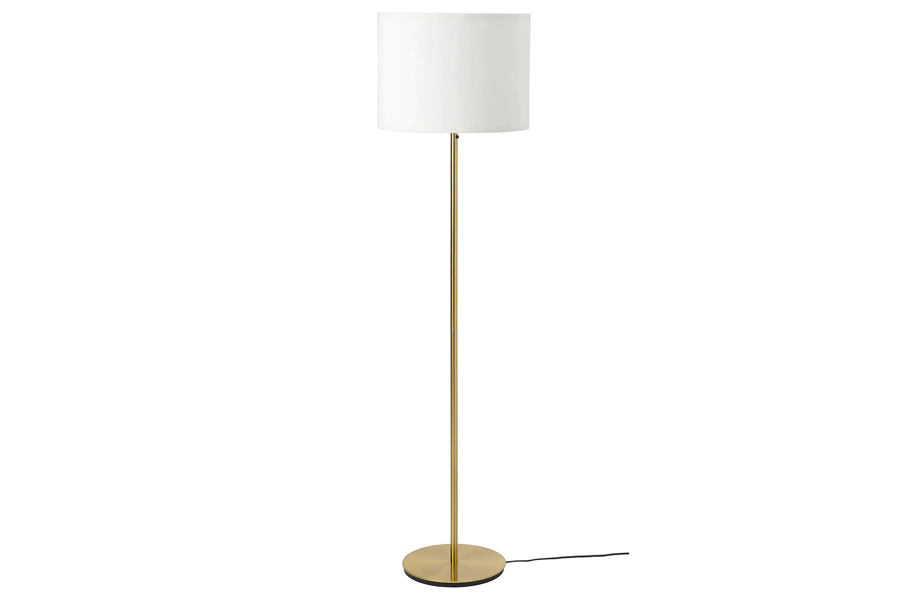 17. IKEA Ringsta Floor Lamp
If you're lacking for technology in your living room, odds are you'll need some light to read that decluttering book you bought for Christmas. What better way to shine some light on the situation than with the Ringsta floor lamp.
Frame: Steel, Epoxy/polyester powder coating
Shade: Polystyrene plastic, PET plastic
Base: Polypropylene plastic
Weight: Steel, EVA plastic
Price: AU$64.99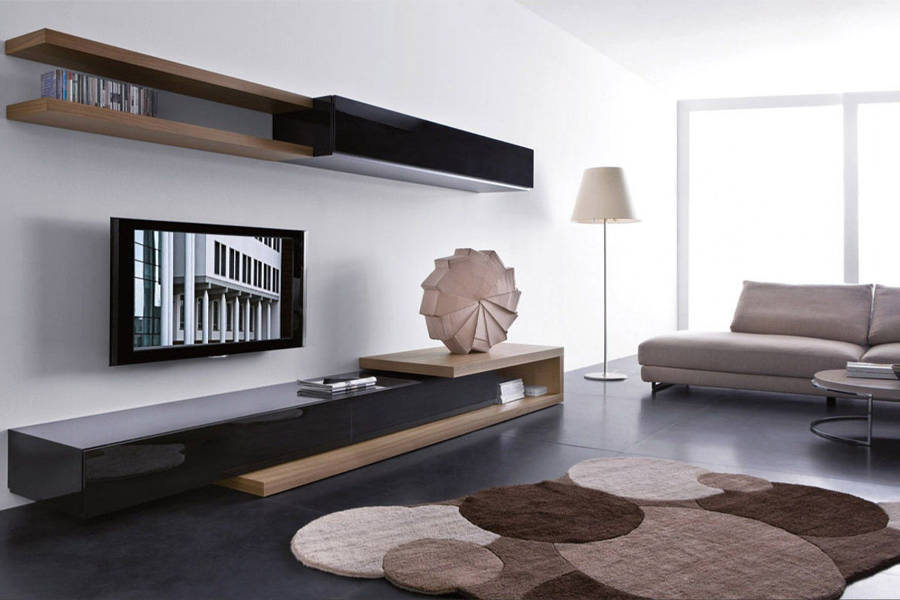 What is a Modern Minimalist Living Room?
These days we have the need for more products than ever. Gone are the days when you can simply get by with the bare essentials, and we understand that. Traditionally you might think minimalising your house means the mass exodus of home goods, but that's far from the truth. You don't need to throw out everything when you're considering transforming the living room into a beautiful space. The first thing to do when transforming your living room into a new minimalist space is considering whether you're more for aesthetics or purpose.
Minimalist Aesthetic
Aesthetic employs the 'less is more' approach to style. A living room with this aesthetic will utilise abstract forms, neutral colours, and clean spaces with few distractions. This form will give you a feeling of calmness and freshness. One big thing to note, if possible, hide all electronic devices, including charging and power cable from plain sight.
Minimalist Purpose
If that isn't for you, you might suit a purpose mindset instead. This form has a strong focus on intentionality. Forget about anything that doesn't serve a purpose. Promote items that you value, especially items with a specific use. Keep in mind intentionality might mean different things for different people so spend some time working out exactly what works for you.
General FAQ
What is minimalism?
In visual arts, music, and other media, minimalism is an art movement that began in post–World War II Western art during the 1960s and early 1970s. In more recent times, minimalism has taken on a different approach, seeing people embrace a lifestyle of living with less and being more conscious of products with a purpose.
What is minimalist design style?
The design style is characterised by simplicity, clean lines, and a monochromatic palette with colour used as an accent. In terms of decorations and structure, it usually combines an open floor plan, lots of light, and functional furniture.
Is Scandi design the same as minimalist design?
While they may seem similar aesthetically, Scandi design and minimalist design are different. Essentially, Scandi design refers to purity of colour and texture, while minimalism strives to create space and simplicity, through its distinctively spiritual and philosophical undertone.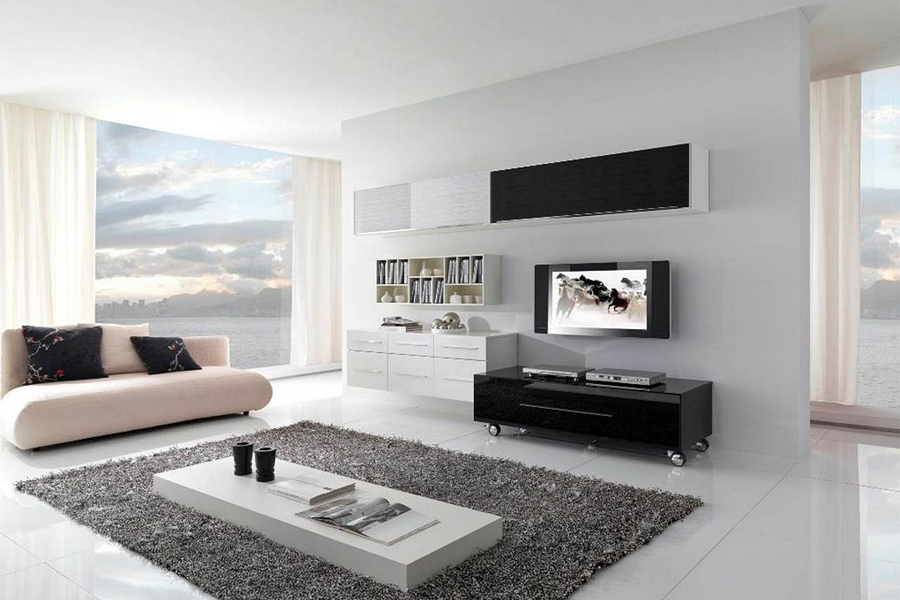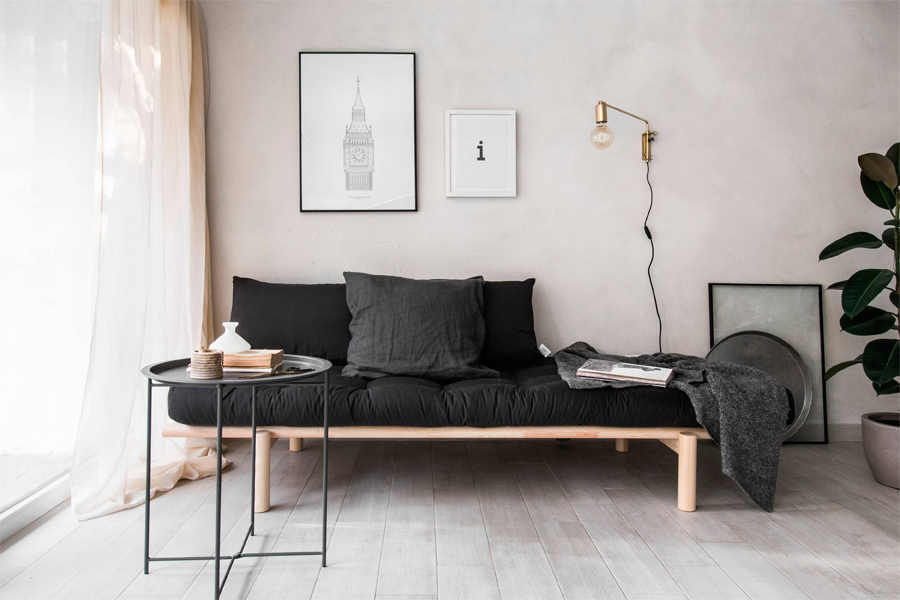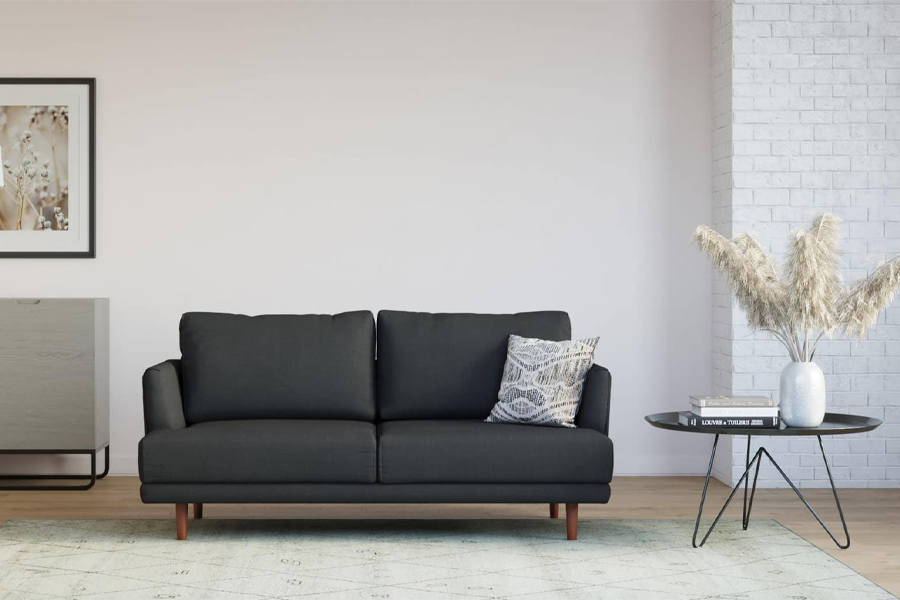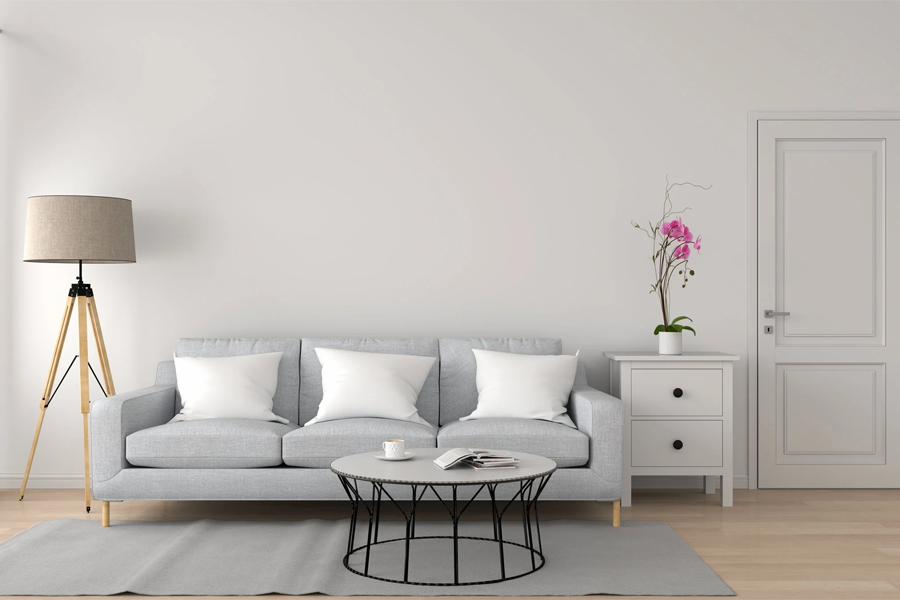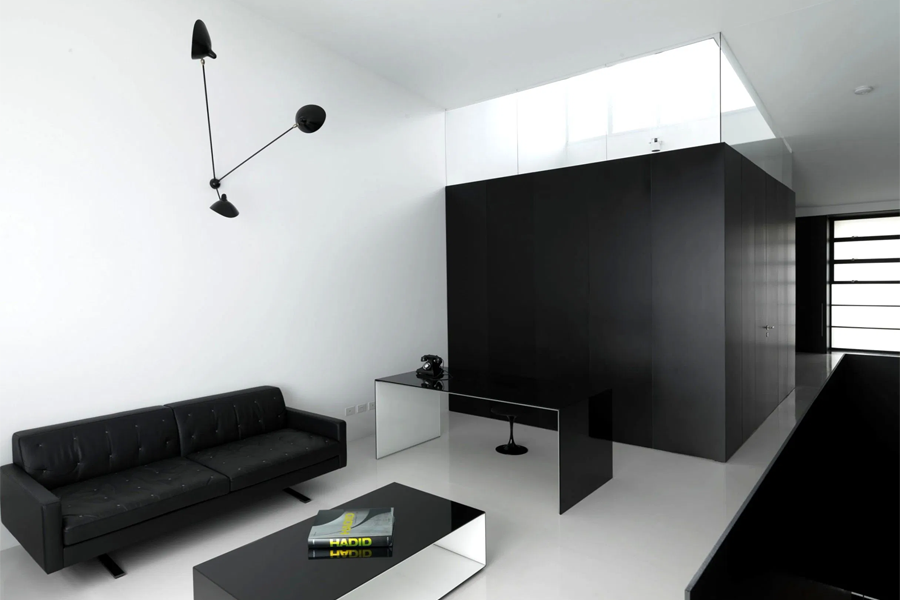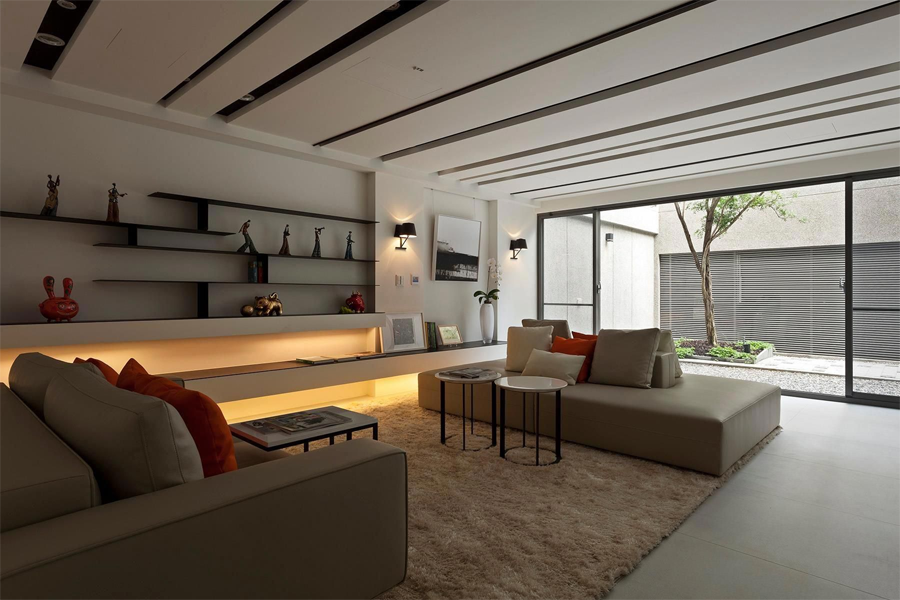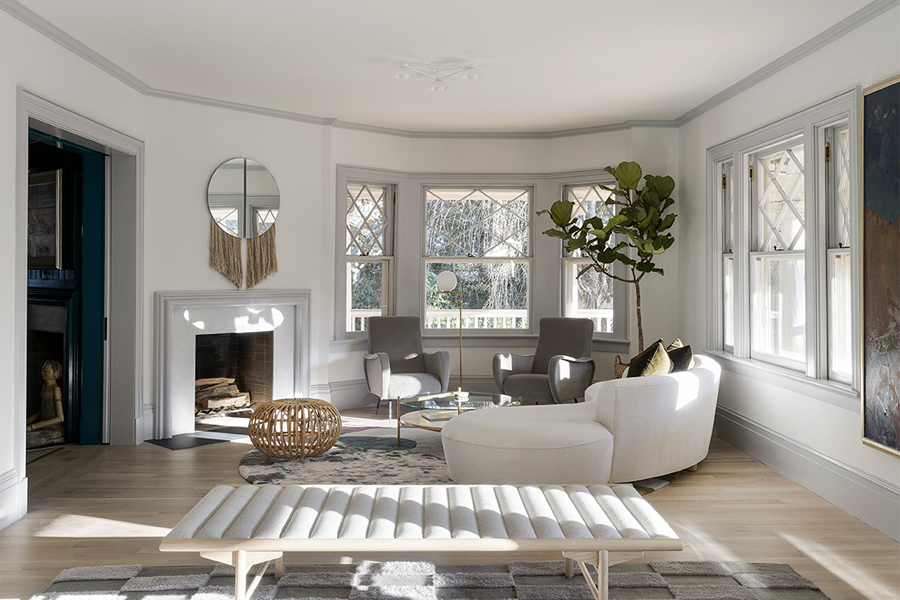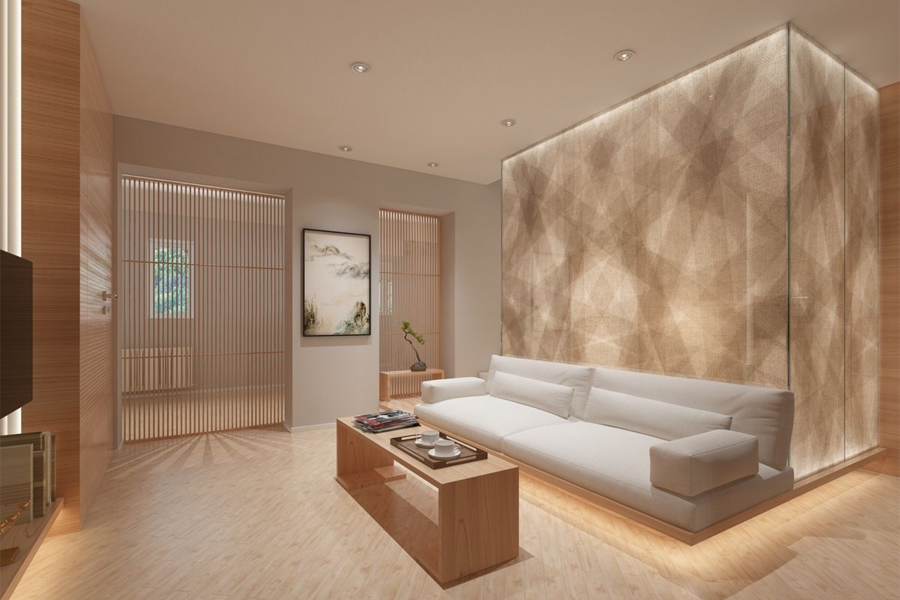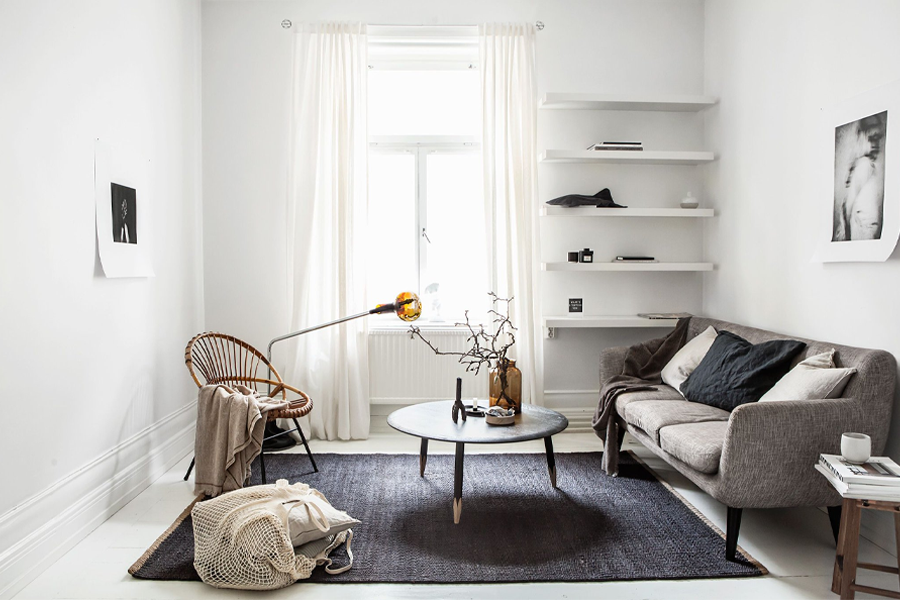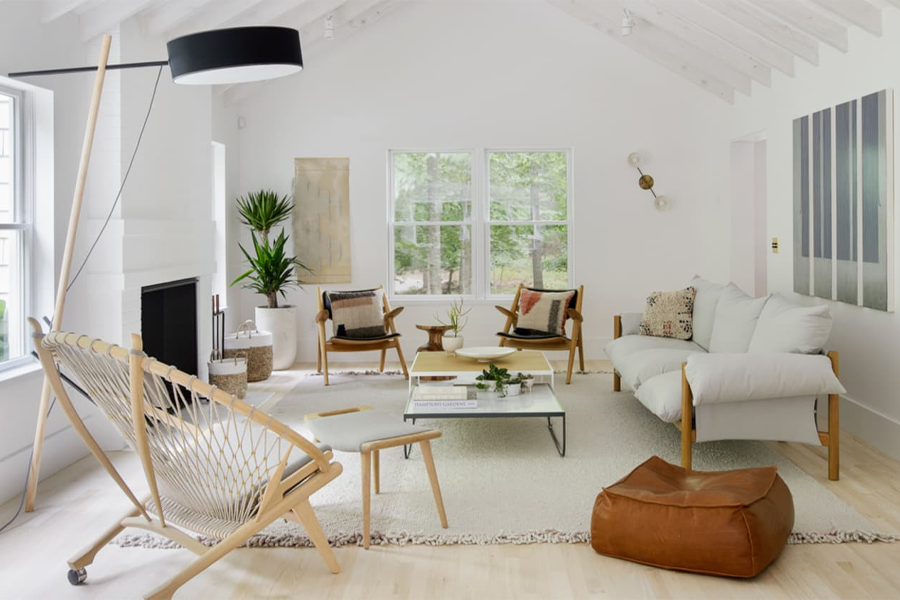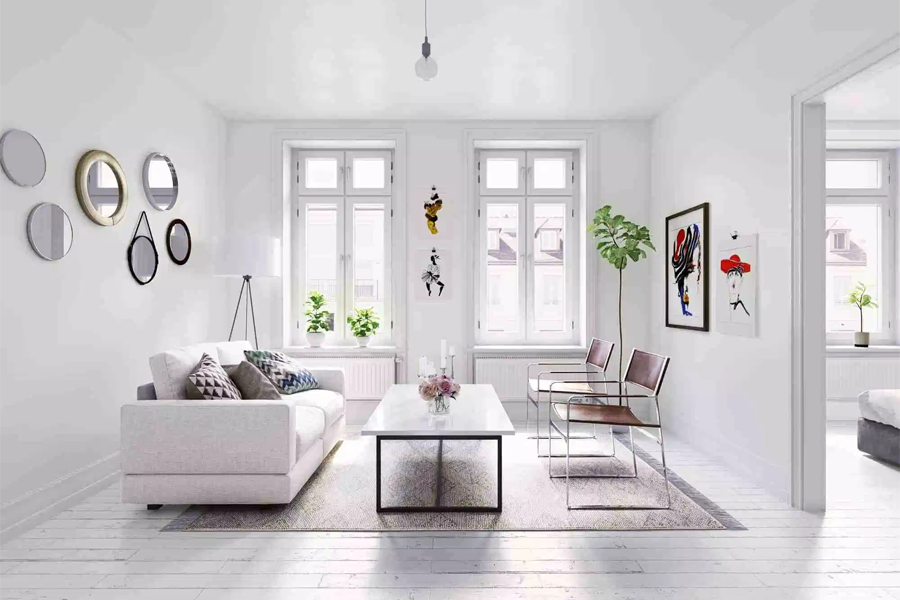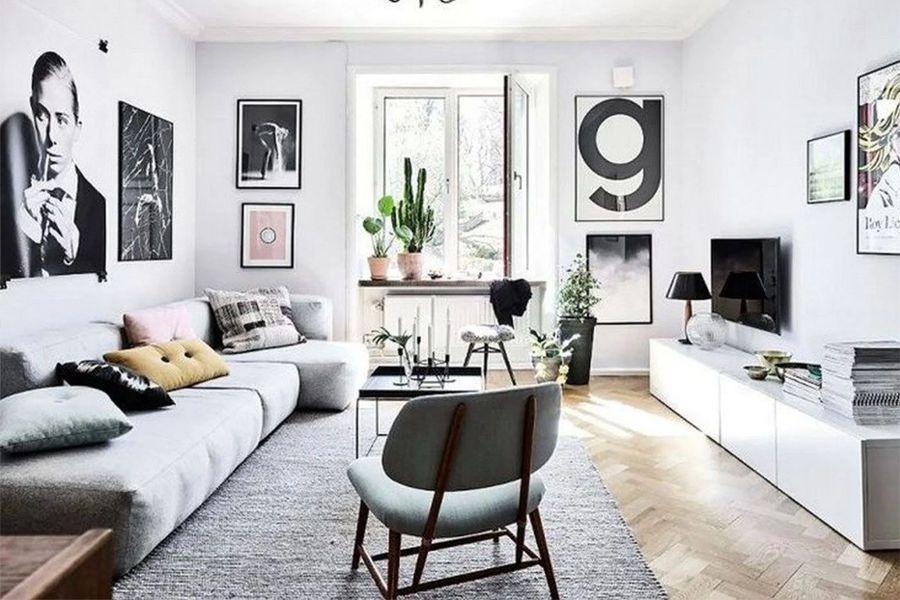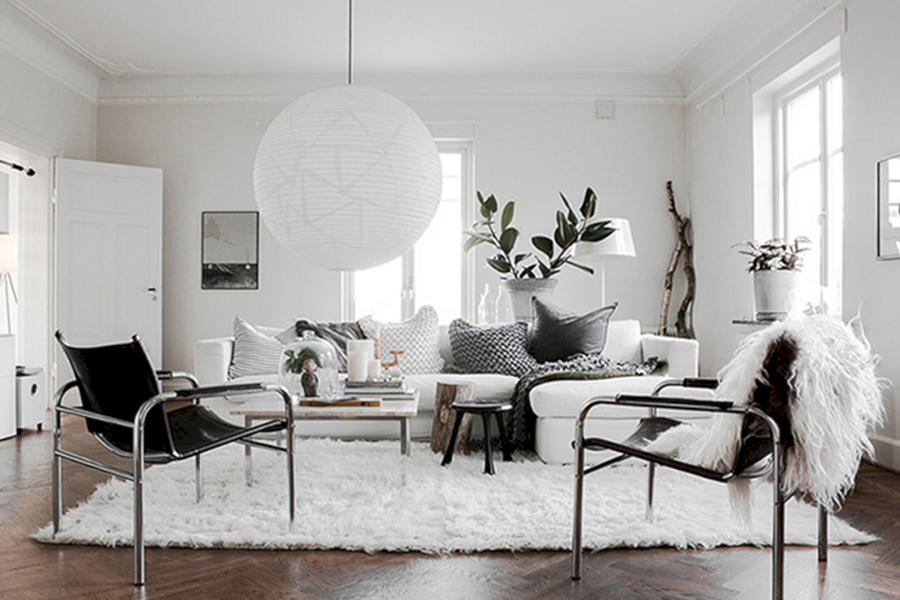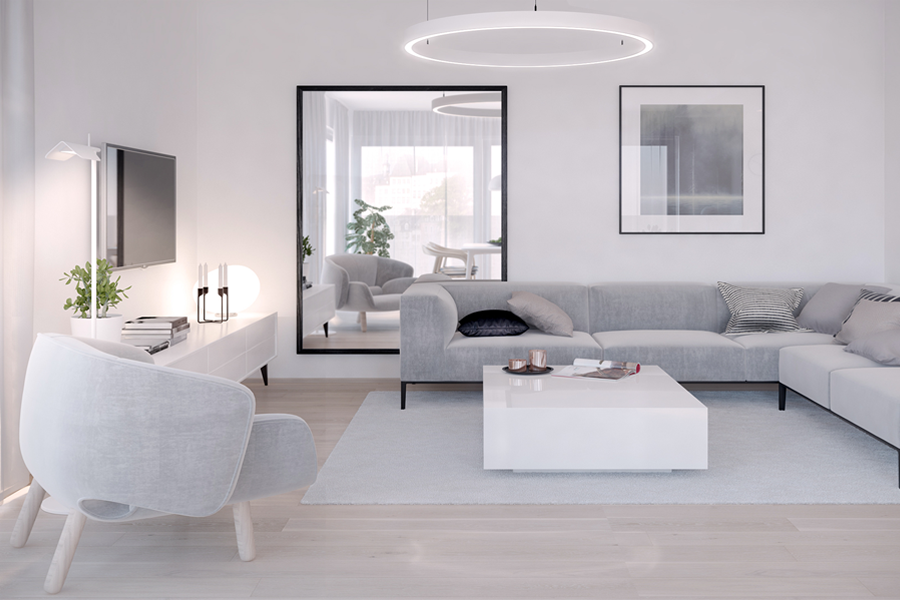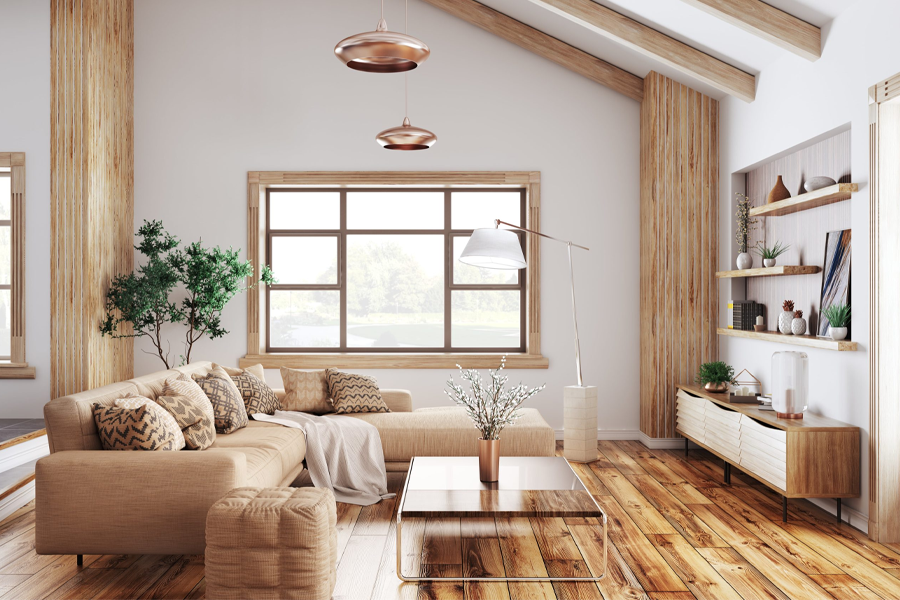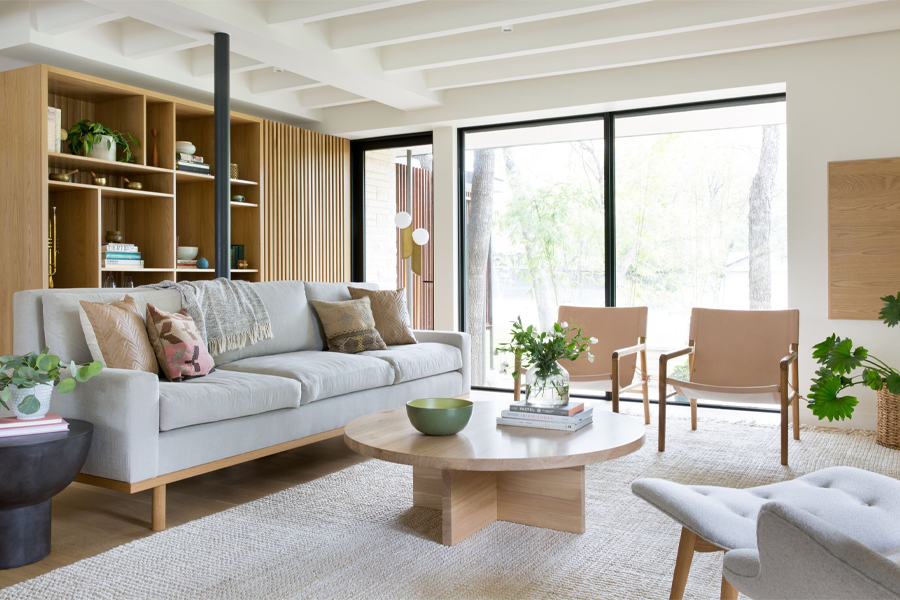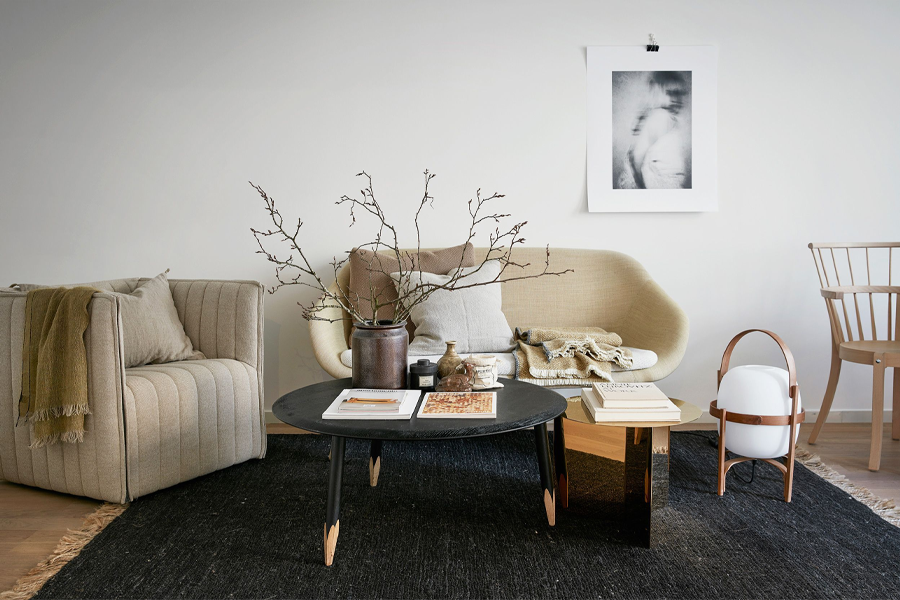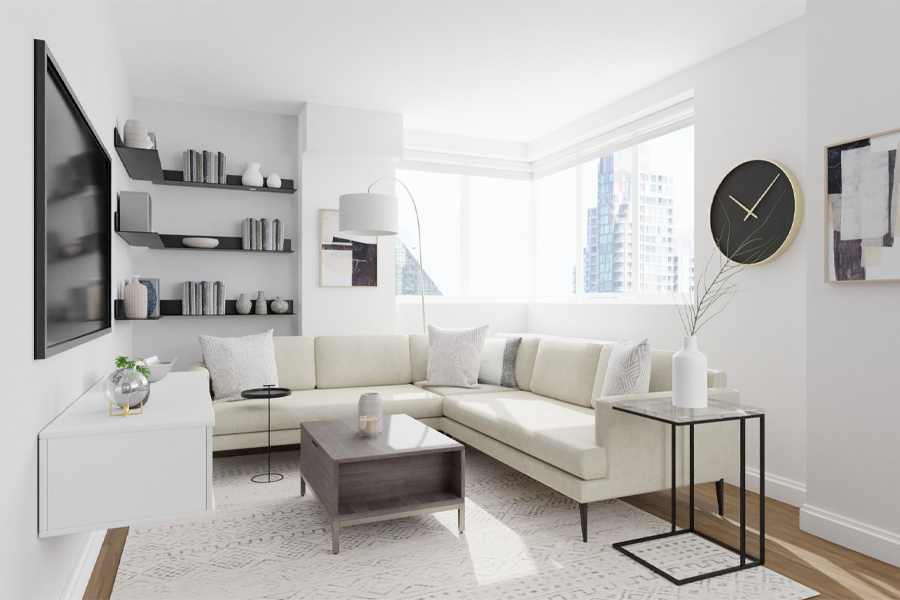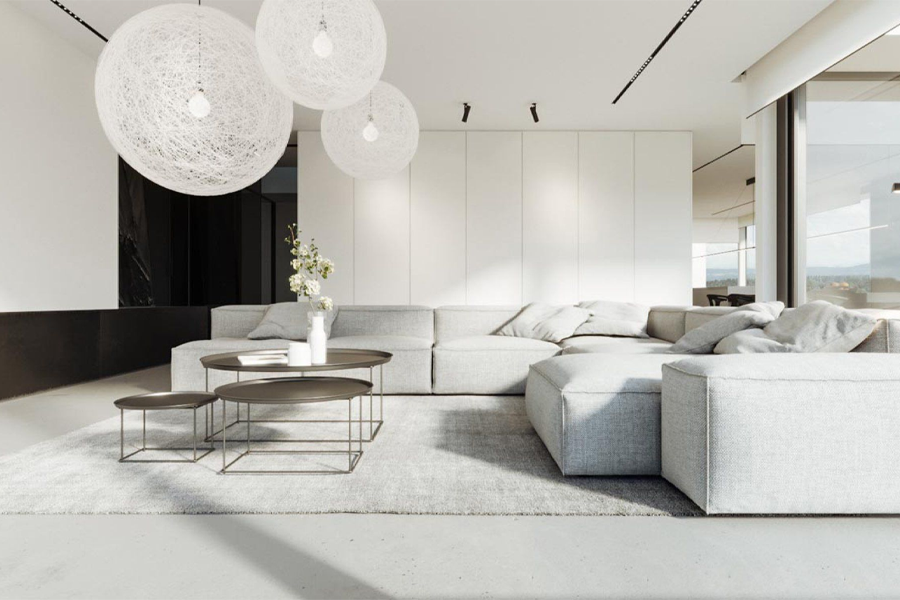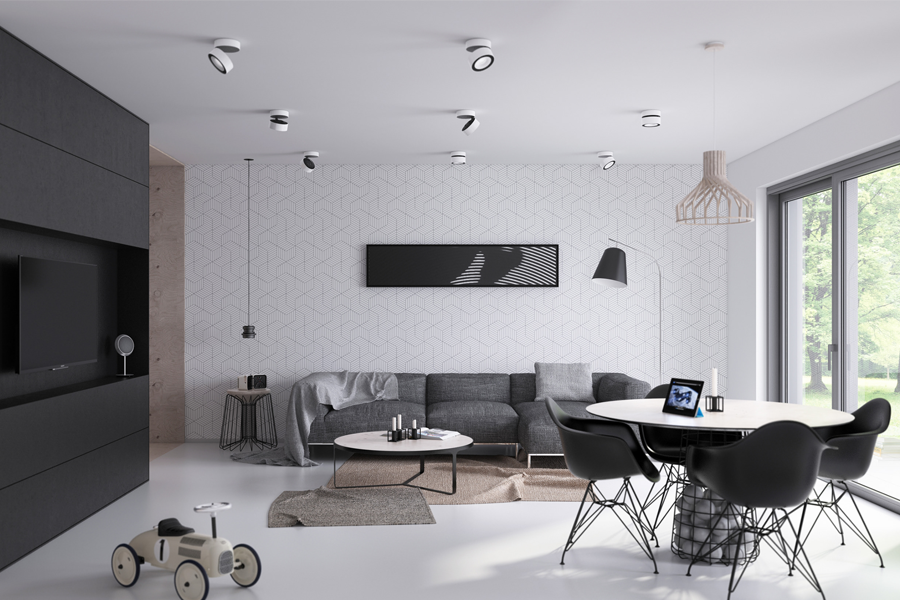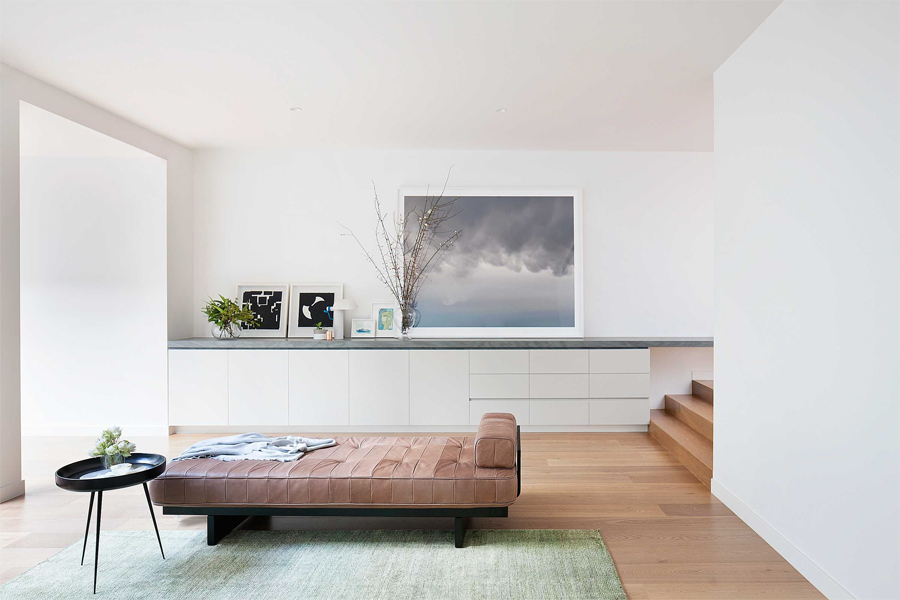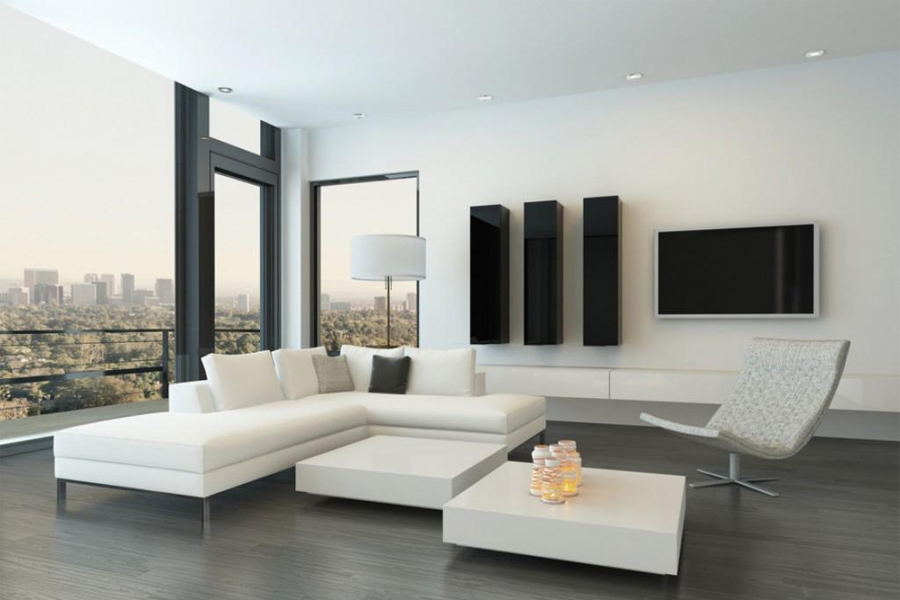 You'll also like:
7 Best Masculine Living Room Ideas
40+ Men's Bedroom Ideas for Modern Masculine Appeal
Get Your DIY On With This Flat-Pack House From MUJI
---
Featured Video from Man of Many