13 Best Walks Near Melbourne for Some Fresh Air
Keen to hit the walking tracks near Melbourne this weekend? There's nothing like a good stroll to stretch out the muscles, straighten out the kinks and get that heart rate going. Melbourne has many beautiful sights and natural beauties to see and they are all decently close to the CBD. Take a look at the best walks near Melbourne for your next exercise outing.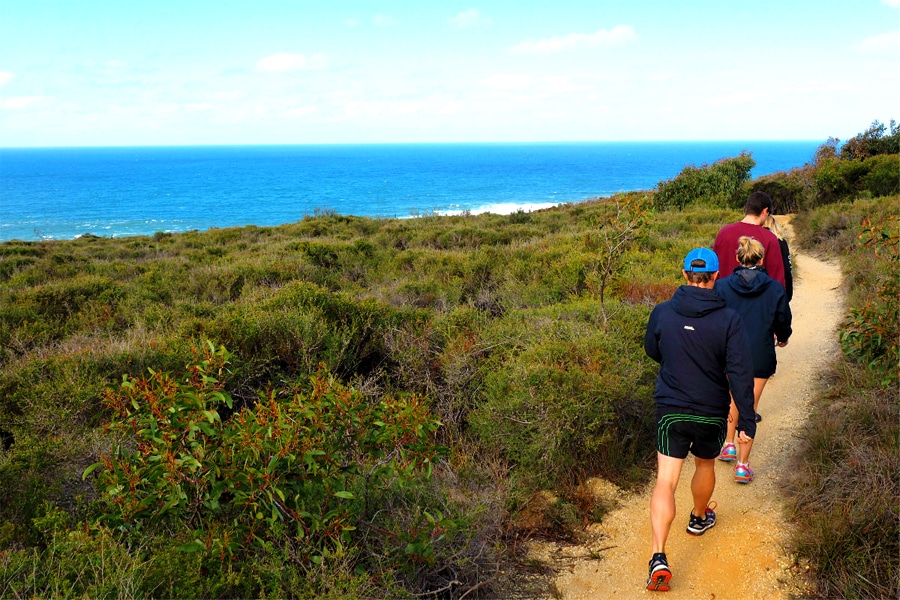 1. Ironbark Basin Walk
The Ironbark Basin Walk is nestled between Bells Beach and Point Addis and takes you along the beautiful inland bush basin that runs down into the beach. Stunning ocean views make for great pictures and you may even spot some of the local wildlife like echidnas, lizards and native birds.
Distance: 8km/2 hours
Difficulty: Intermediate
Start: Bells Beach
Address: 172-230 Bells Beach Rd, Bells Beach VIC 3216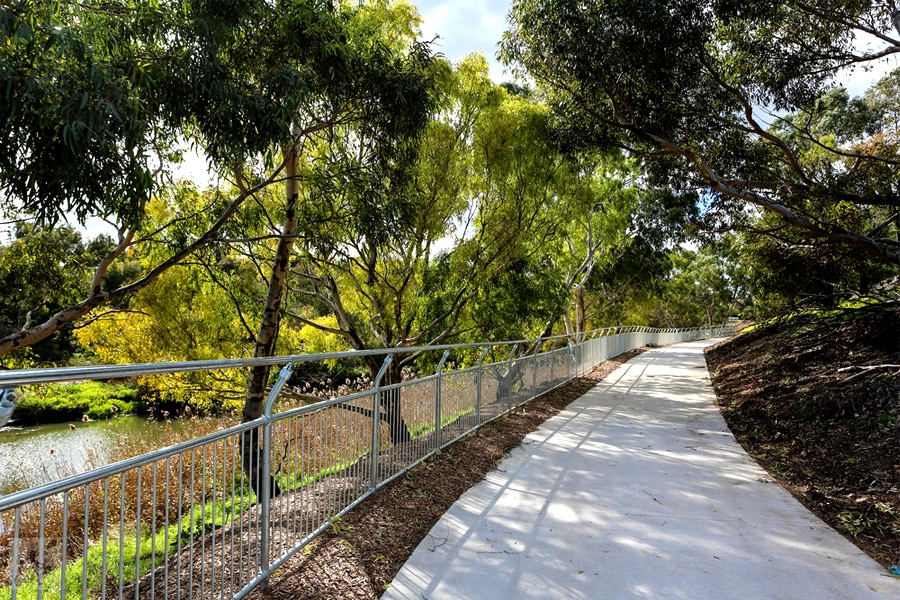 2. Kororoit Creek Trail
Starting at More Park and travelling along the Kokoroit Creek, the Kokoroit Creek Trail is one of the best walks near Melbourne. The trails leads you along to the historic Brimbank swimming hole, past rocky outcrops to Buckingham reserve and ends in Sunshine West.
Distance: 2.08km/31 mins
Difficulty: Easy
Start: More Park
Address: McArthurs Road, Altona North VIC 3025
3. Den Of Nargun Loop Walk
Perfect for beginners and casual day walkers, the Den of Nargun Loop Walk takes you through lush gully trails, waterfalls, pools and lookouts. The main attraction though is, of course, the Den of Nargun, the aboriginal legend of a half-human half stone being that lives in a lair behind the falls.
---
Featured Video from Man of Many
---
Distance: 5km return/1.5 hours
Difficulty: Easy/Intermediate
Start: Den of Nargum picnic area
Address: Mitchell River National Park, Wallers Road, VIC 3875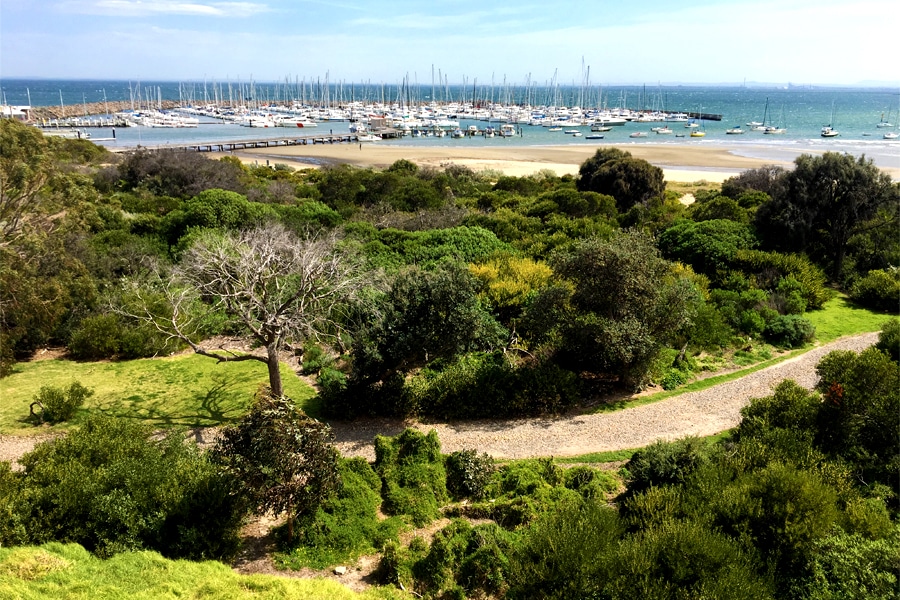 4. Elwood to Sandringham Walk
Elwood to Sandringham is a culmination of beaches all connected and a 16km coastal walk that includes picturesque beach scenes and views of the Melbourne city skyline. Attractions include the colourful Brighton Beach's bathing boxes, boardwalk piers and the Sandringham Yacht Club.
Distance: 16.9km/3.5 hours
Difficulty: Easy
Start: Elwood Beach
Address: Moran Reserve, Elwood VIC 3184
5. Mount Oberon Summit Walk
The Mount Oberon Summit Walk is one of the best walks near Melbourne when you need to get out of the house and get some exercise. It's a steady uphill climb that is suitable for all fitness types and ages and features one of the best views in Victoria, a 360-degree panoramic view at the summit.
Distance: 6.8km return/2 hours
Difficulty: Intermediate
Start: Telegraph Saddle car park
Address: Wilsons Promontory National Park, Mount Oberon Carpark Road, VIC 3960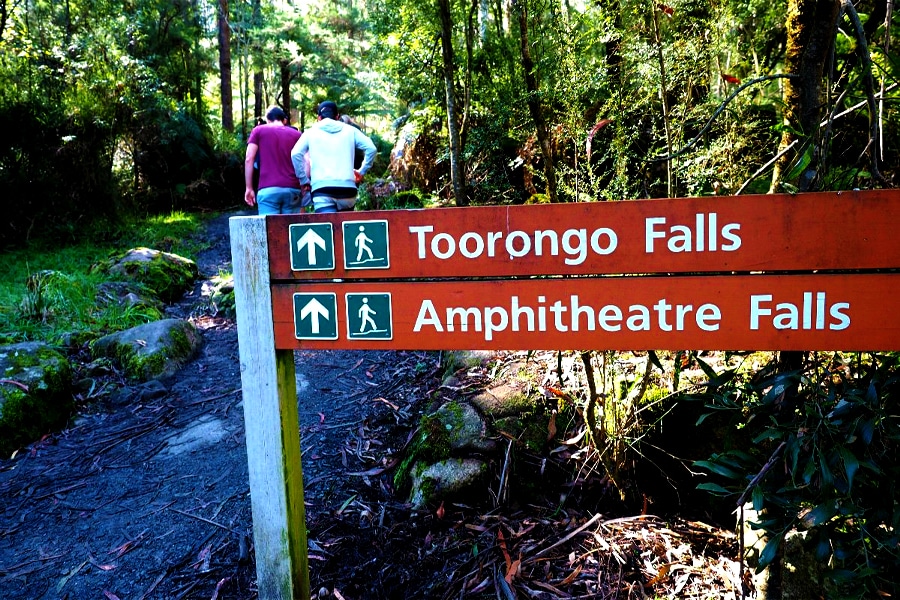 6. Toorongo Falls Circuit Walk
Just east of Melbourne in Gippsland is one of the best walks near Melbourne, the Toorongo Falls Circuit Walk. It's worth the drive to find yourself immersed in the beauty of the lush native bush and cool temperate rainforests of Toorongo Falls Reserve. The observation platform offers a fantastic view and photo ops.
Distance: 2.2 km/1.5 hours
Difficulty: Easy
Start: Tooronga Falls Carpark
Address: 640 Toorongo Valley Rd, Noojee VIC 3833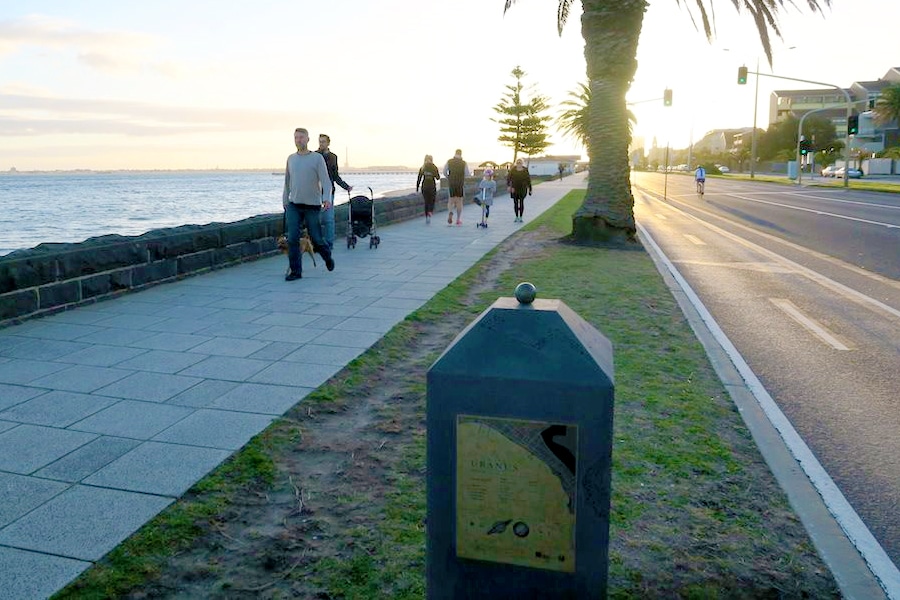 7. Port Melbourne to St Kilda
Take a leisurely stroll from Port Melbourne's foreshore past the many cafes and lifesaving clubs, all the way to iconic St Kilda. Take in the sights of Port Melbourne's heritage blocks and cute terraces and stop by the beautiful Catani Gardens and the St Kilda pier.
Distance: 4.5km/ 1.5 hours
Difficulty: Easy
Start: Westgate Park
Address: 230 The Boulevard, Port Melbourne VIC 3207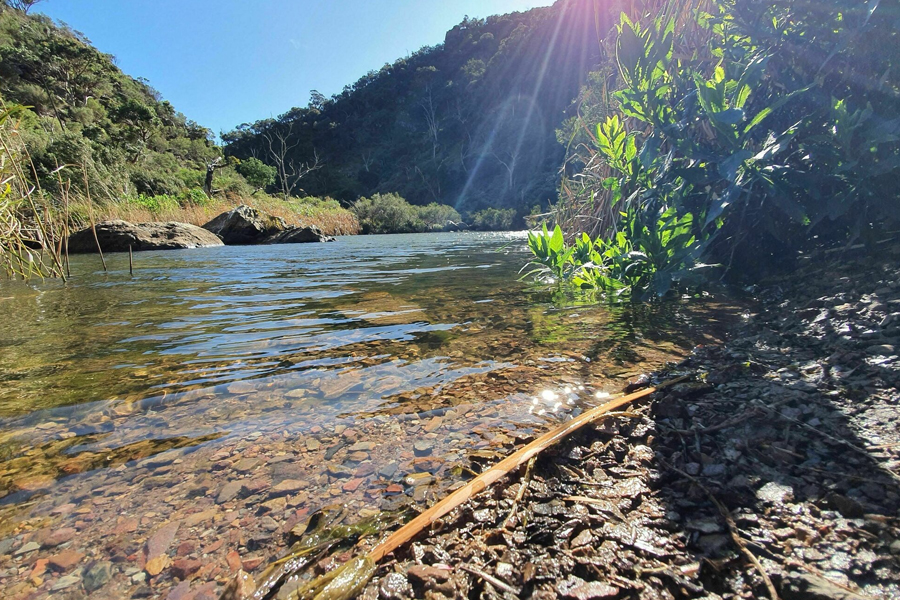 8. Werribee Gorge Circuit Walk
Take the Werribee Gorge Circuit hike for an exploration of Werribee Gorge. It's got some magnificent lookouts, picturesque river scenes and perfect spots for picnics making it one of the best walks near Melbourne and the perfect spot to get some exercise among nature.
Distance: 8.5 km/3.5 hours
Difficulty: Intermediate
Start: Meikles Point Picnic Area
Address: Pentland Hills VIC 3341
9. Warburton Redwood Forest Walk
A wonderful idea for a day trip, the Warburton Redwood Forest Walk offers up some beautiful scenery and awe-inspiring Redwood trees. Just a 10-minute drive from the town of Warburton, the walk will take you through the pine forest, down to Cement Creek and then back around the pine forest.
Distance: 1.2km/ 20 mins
Difficulty: Easy
Start: Cement Creek Road
Address: Cement Creek Road, Warburton VIC 3799
Check it Warburton Redwood Forest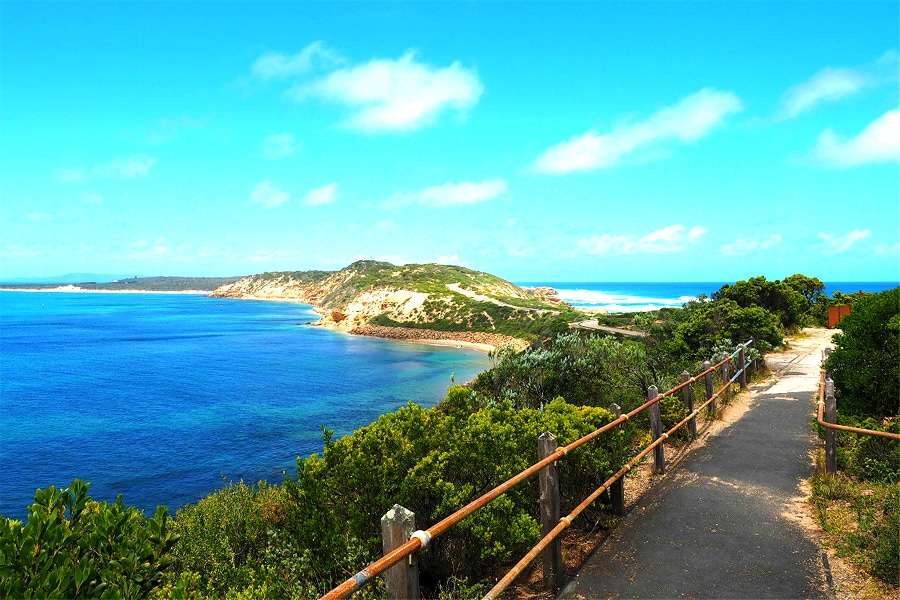 10. Point Nepean Walk
Situated at the southern tip of the Mornington Peninsula, the Point Nepean Walk is just one of the many walks you can take in The Point Napean National Park. Visit the old Quarantine station, explore the historic world war two military defences and soak up the beauty of the local flora and fauna.
Distance: 6km return/3 hours
Difficulty: Easy
Start: Gunner's Cottage Carpark
Address: Ochiltree Rd, Portsea VIC 3944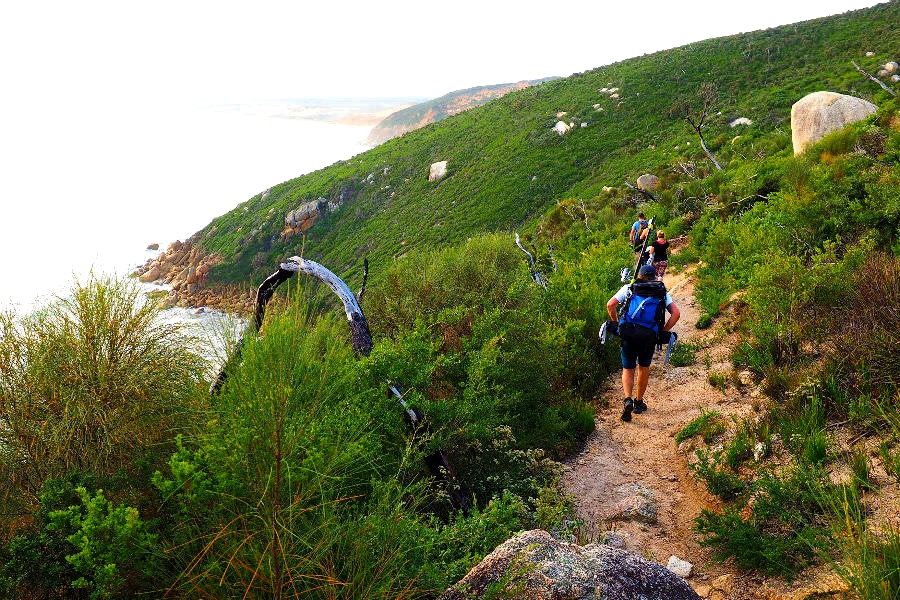 11. Tongue Point Walking Trail
Enjoy the stunning Tongue Point coastal area with this intermediate coastal hike. Views of the Darby Swamp, Vereker Range and Cotters Beach can all been seen during this stable hike. Numerous lookouts, beaches and beautiful heathland make the Tongue Point Walking Trail one of the best walks near Melbourne you can get.
Distance: 10.5km/4 hours
Difficulty: Intermediate
Start: Darby River carpark
Address: Wilsons Promontory Road, Wilsons Promontory VIC 3960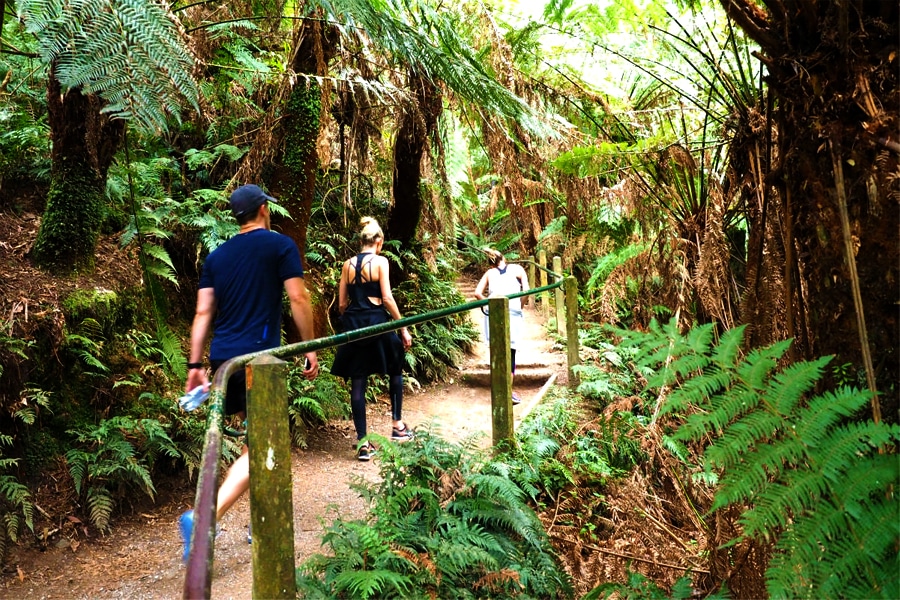 12. 1000 Steps Walk
The 1000 Steps Walk has to be one of Melbourne's most notorious bush walks and is officially a part of the Kokoda Track Memorial Walk commemorating the physical struggle of Australia Soldiers in Papa New Guinea During World War Two. The 4km walk features scenic spots, beautiful bushland and numerous lookouts.
Distance: 4km/50 mins
Difficulty: Intermediate
Start: Ferntree Gully Picnic Ground
Address: Dandenong Ranges National Park, Mount Dandenong Tourist Road, Ferny Creek VIC 3786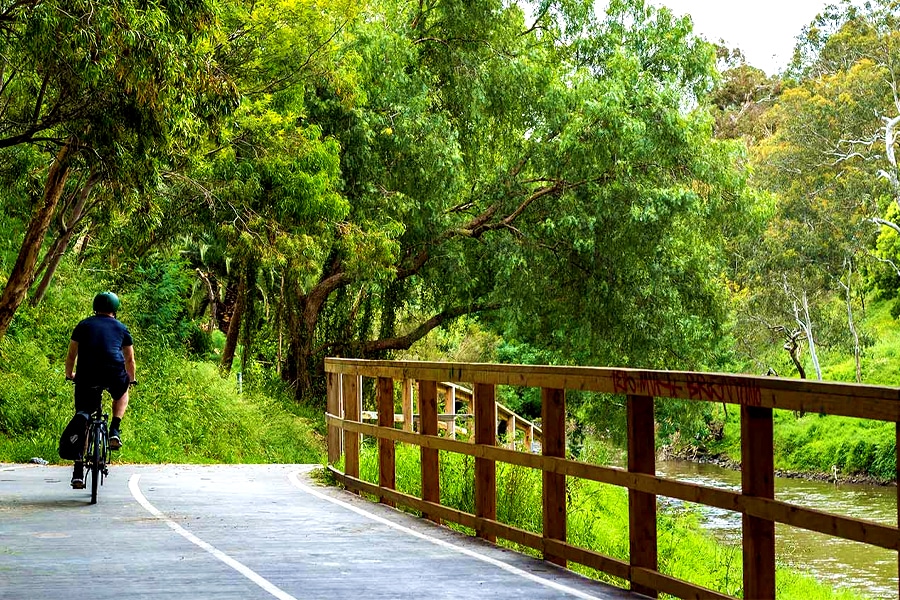 13. Main Yarra Trail
Follow the Main Yarra trail which goes along the iconic Yarra River through the North Eastern suburbs of Melbourne. You'll feel a million miles away from the city as you walk through the lush parklands and take in the scenic views of the city. You might even be lucky enough to spot a platypus or two.
Distance: 33km Return/5 hours
Difficulty: Easy
Start: Westerfolds Park, Templestowe
Address: Duncan Street, Templestowe Lower VIC 3107
You'll also like:
15 Best Golf Driving Ranges in Melbourne
Deejo: The Pocket Knife Design That Comes With a Tattoo
15 Best Brazilian Jiu Jitsu Gyms in Melbourne
General FAQs
What is the longest walk near Melbourne?
For those after a lengthy walk, the Main Yarra Trail is a 33km round trip that is likely to take you around 5 hours.
Where is the 1000 Steps Walk?
The infamous 1000 Steps walking track is located in the Dandenong Ranges National Park and features scenic spots, beautiful bushland and numerous lookouts.
What are some good walks you can do in Melbourne in an hour?
If you are looking for a walk near Melbourne that you can do in under an hour, your best bet is the Warburton Redwood Forest Walk. The 1.2km walk can be completed in around 20 minutes.
---
Featured Video from Man of Many