6 Things To Look For When Buying Your First Cafe Racer
You know you love the look, the ethos and the culture around Cafe Racers. You've spent some time trawling through Google images looking at different models and types throughout the 60's until now, contemplating the possibility of owning one yourself. But it's difficult to navigate the endless forums of mixed bags all boasting an expertise that may just be blunder and bluster – in fact, it probably is.
We got in touch with Stan Bullock from Australian Motorcycle Expert, Bikebiz, to get the low-down on some basic, yet important, considerations that you should keep in mind before, during and after you make your first Cafe Racer purchase.
Size Matters
It could be the most beautiful piece of retro motoring you've ever seen, but be careful to size yourself up properly on/next to it. This is for two primary reasons 1; You will look like a bit of an idiot if it's too small or big for your height or weight 2; It can be dangerous – Cafe Racers (especially the older, original models) don't have modern components, like reactive brakes, and are therefore more difficult to control/stop, so be sure that the bike isn't too heavy or large for you to handle.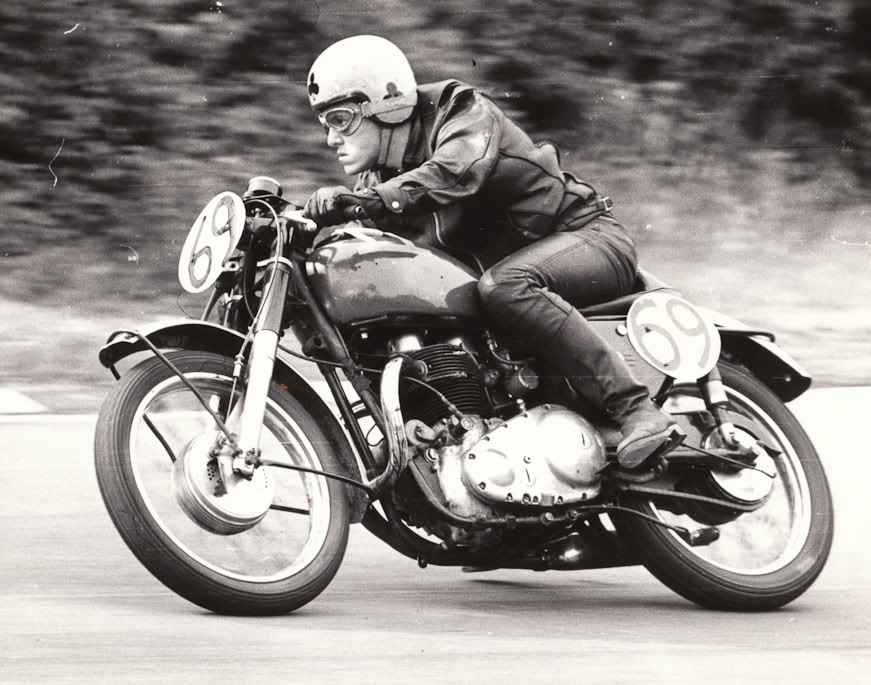 There's a Difference Between Rustic and Beaten Up
It's hard for first time buyers to tell the difference. It's fashionable right now to buy modern bikes that have been customised to look like a vintage Cafe Racer – but that's not to say that people aren't also purchasing the ridgy-didge classics. A question to keep in mind when doing this; is it actually rustic or is it just beaten up and built upon bastardised bits of gear. A way to distinguish between the two is having the bike evaluated by a mechanic before purchase – the seller may be frustrated with you for it, but you'll end up with the knowledge you need to make an informed purchase.
Buying Old Means Buying Temperamental
Like going to purchase any bike, you should run through a safety & functionality checklist: tires, headset bearings, brake pads and brake linings – these are the most common things that may have degraded on the bike, especially an older one. Start by inspecting for crash damage in the frame and checking the chain and sprockets for wear and tear.
Also take a look at the oil window and check its colour – this will give you a good indication as to how well the bike has been looked after. If the oil is completely black, and/or  isn't falling within the 'High-Low' region, the seller may not have been maintaining the bike correctly.
See if there is any past chafing/fraying of the wires near the steering input, as this could eventually cause an electrical short mid-ride, which could be lethal. Lastly, inspect the condition of the exposed surface areas, such as the fuel tank, exhaust & muffler/s for rust and damage.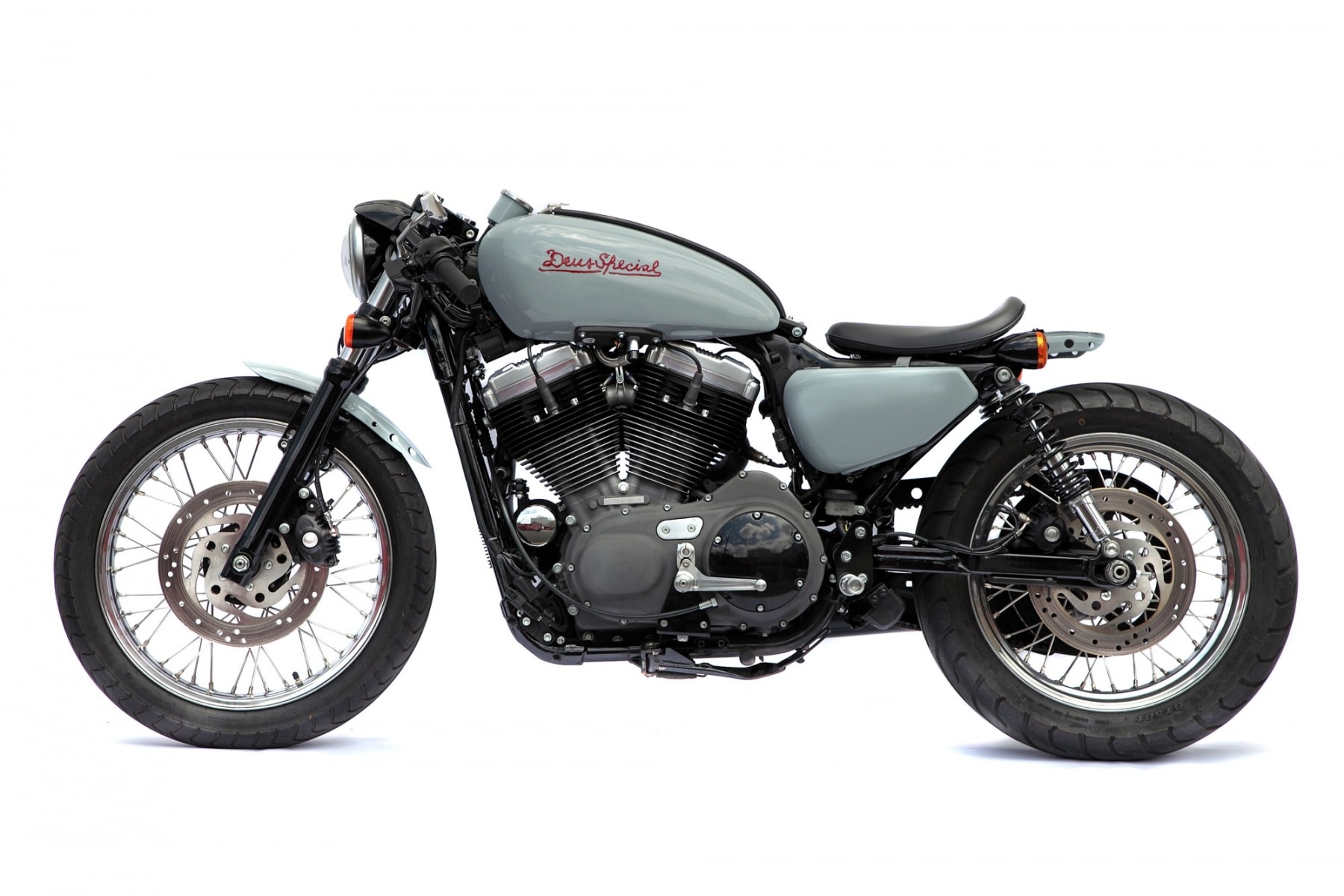 Find Out What's Been Changed and What Purpose it Serves
With any bike that's been modified, it's really important to check for inclusions, be it for for style or functionality. In some cases, modifications done on bikes to enhance the visual aspects can actually hinder the machines ability to perform. For example: bars that fall on/graze the tank or fairing at full lock could end up trapping your fingers or thumbs during the ride. Back routing of control cables, clutch and throttle, could affect the way key components function – like throttle return. The easiest way to find out is to ask the seller exactly what's been done to the bike while in his or her possession.
Check Yourself Before You Wreck Yourself
Ok so you've gone ahead and made the purchase – now it's your job to maintain your new machine. There are a few key things you should be checking.
Firstly, the balance on a cafe racer is harder to maintain, which means that the PSI for your tires should be checked and monitored pretty much every time you go for a ride – we cannot stress this enough, as it could be the difference between life and death for you.
Another important one: check the drive chain (chain & sprockets) every 1000 k's or so. This will increase the lifespan of your bike and facilitate a smoother ride on your new machine. Last but not least you'll want to use good quality fuel (as one would, for most things that go fast). Disclaimer: if your bike has a carburetor, put Unleaded 95 into the tank, avoid Premium 98 and whatever you do; most definitely never fill up with any ethanol based fuels – although this kind of fuel will clean out the engine and fuel tank, any rust that may have built up will then go through the motor as you ride, which trust us, you don't want happening.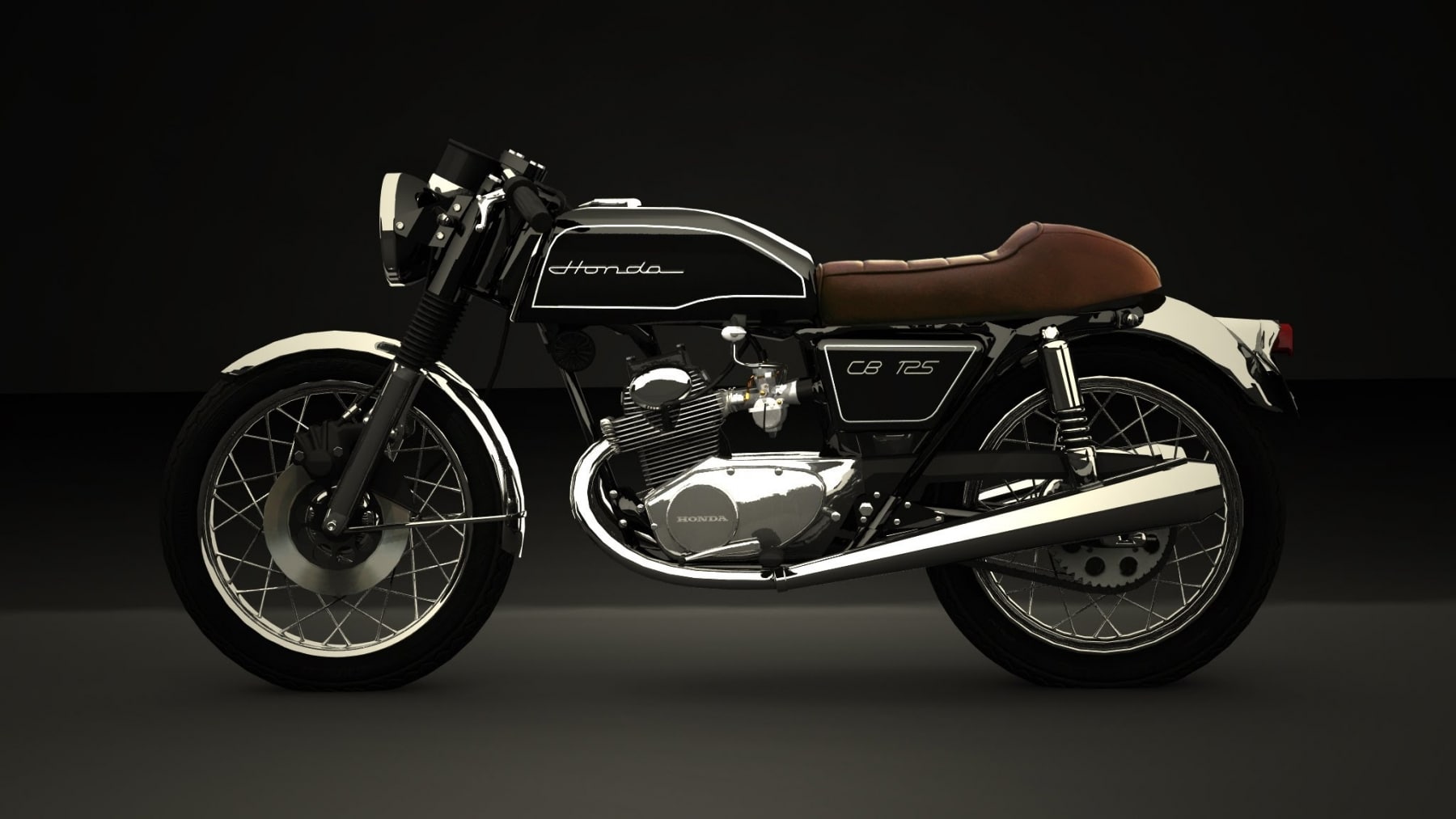 Don't Be Afraid to Ask
Finally you're going to want to join some online communities and start learning more about the bike you've purchased. Post questions and queries which when answered, will help you on your journey of becoming a Cafe Racer aficionado. You may even make a few friends in the process!
General FAQ
What should I look for when buying a cafe racer?
When buying a cafe racer make sure it is the appropriate size for you, have the bike evaluated by a mechanic and ask about any work that's been done on the bike.
Is a cafe racer comfortable to ride?
A cafe racer is built for speed and handling rather than comfort. They are lightweight and generally used for short rides and short distances.