BMW M4 Competition Review: Sub $200K Performance Bargain?
The 2021 BMW M4 Competition makes a statement. See, while you might struggle with the looks at first, the new M4 doesn't miss the mark on anything. It's as 'complete' a car as we have driven this year. And while sharing the same performance underpinnings of its highly accomplished brother the M3, it takes the 510HP sedan and adds a little spice and flair. Possessing a sleek sloping stance and an aggressive attitude that screams "eh, the kids are an afterthought". It's an epic drive, and while this was our second time in the M4 Competition, we couldn't wait to get back behind the wheel.
BMW M4 Competition Specifications
Price: From $167,500 drive-away
Engine: 3.0-litre 6-cyl turbo
Power: 375kW
Torque: 650Nm
Warranty: 3-year/unlimited km
Safety: 5-star ANCAP
Fuel Efficiency: 9.6L/100km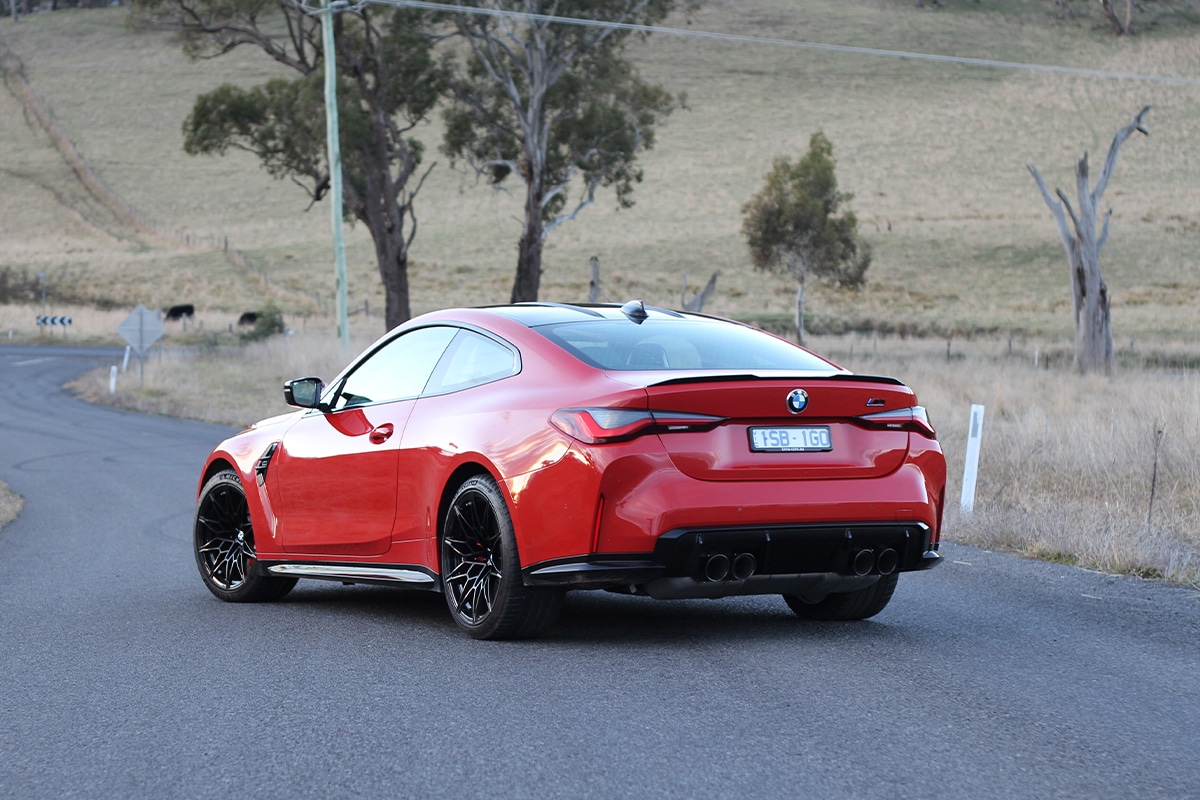 When we tripped down to Phillip Island for the unveiling of the M3 and M4 Competition late last year, we were surprised by the vehicles willingness on track. You expect such from an 'M' car, but when you take into account the weight and size, the stats suggest a vehicle that handles something like a large Grand Tourer. A car that can boogie in the twisty stuff but obviously prefers racking up miles on the Autobahn. Oh, how wrong were we on that assumption, and the next logical step was to take the new platform onto the street and measure how it performs under normal driving conditions, not skid pans.
What we really found when driving this car on the street, is the amount of car you're getting for the money. It sounds ridiculous to even call an AU$180,000 BMW 2-door coupé a performance bargain or even refer to it as "good value for money" but that's precisely it. Here's our evidence.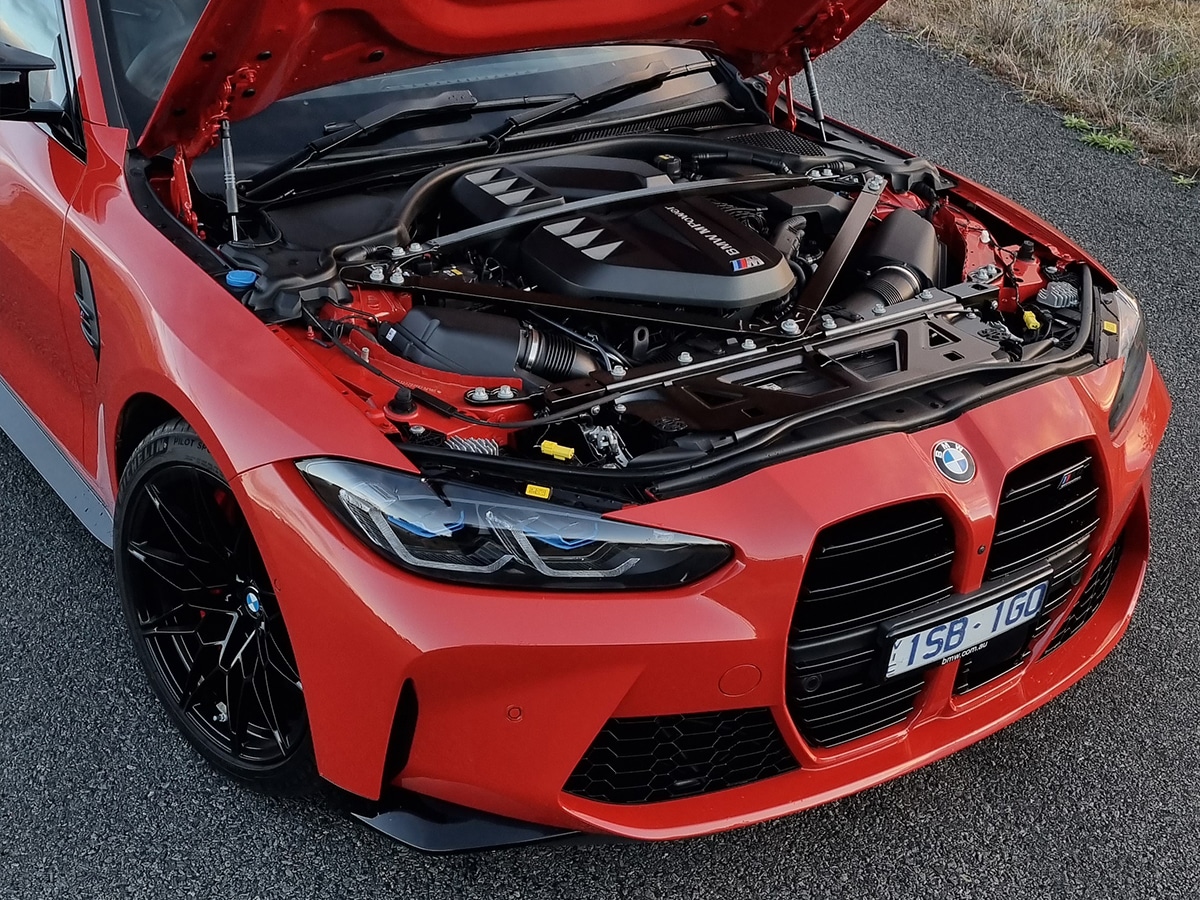 Precision in Performance
The M4 Competition had us leaving Phillip Island thinking how much of a beast this car must feel like on the street. With 510HP at your disposal (we reckon it's more) the M4 Competition is what we'd describe as properly quick, also known as the measurement of smiles that occur after depressing the skinny pedal for a period of time. It features the most satisfying power delivery of any car we've driven this year thanks to its flat torque curve that leaves nothing on the table. What you don't want from your performance car, is an engine that leaves you hoping for more, and at no point while driving the M4 Competition did the thought even cross our mind. Perfect for overtaking, enough to scare you a little (but not too much), and a smooth delivery that makes daily driving in traffic an utter breeze. Huge points to the engine, it's everything you expect at this price range and then some.
Our next point of call was the ride. Not a small car by anyone's book, its wheelbase is longer than most of the old gen 5-series. And weighing in at 1725kg it's also a bit of a porker, but we knew the car too well to doubt its capabilities through corners. There's no mistaking this for an M-car, the suspension is certainly firm, but that's only to remind you exactly what you're driving. We prefer the suspension characteristics of the Alfa Romeo Giulia Q for everyday driving situations, but for sheer performance, the M4 is sharper and screams precision.
The steering on centre is rapid. If you're not used to performance cars, we'd say that it actually takes some time to adjust to the quick ratio of the steering rack. Funnily enough, this actually helps when driving around town, and once you adjust to the quickness, taking roundabouts in a quarter-turn of the steering wheel is remarkably convenient. You'll still find an artificial weight to the wheel but the accuracy and feedback leave other manufacturers in the dust, just as you'd expect from the 'M' badge. The cars precise characteristics obviously hold their own when driving sporty through mountain roads but it provides another level of assuredness when daily driving and commuting.
The Cockpit
We love the driving position of the M4 Competition, you sit low as if you're cocooned inside the chassis. Our car was optioned with the $7500 carbon fibre bucket seats and we wouldn't have it any other way, the performance trade-off is epic. They were a godsend on the track, and on the street, they offer equal parts street cred and comfort. Having driven four straight hours to Orange, NSW with zero breaks we can attest to the comfort. Although if you're any larger than a 36 pant it'll be a pretty tight squeeze. As for the price, we've heard rumbling that $7500 for a pair of Carbon fibre heated and adjustable bucket seats is a bit steep, and we couldn't disagree more. Try your hand at fitting the equivalent Recaro CS Sportster and you won't find change in $10,000, and they won't look half as good.
The rest of the interior follows suit with premium materials, an abundance of carbon fibre (everywhere) a smart driver-focused layout. We love the fact there are physical buttons for most of the controls, and the lack of a giant 'tesla-style' screen is a pleasant surprise.
Touchpoints are soft, everything has a certain speed and precision to its use. The charging compartment is a lovely piece of carbon fibre that hides phones and cables. We will note that our Samsung S21 Plus with camera bump and no case didn't actually charge in the wireless dock (likely because of the bump). Although an iPhone 11 Pro in a case had no issue. Multimedia menus are easy to navigate, although they feel rather defunct these days as wireless Apple Carplay and Android Auto offer superior maps. We were really surprised with the size of the centre console compartment that easily fit a Canon DSLR as well as the door pockets that fit very large Hydro flasks.
Striking Style
You could go on all day about the controversial 'beaver' front grilles. Yes, they're equally striking in person as they are in photos, but in our experience, the general population LOVES the front end. If we had a dollar for every person that came up to us asking if they could take a picture of the car we'd probably be able to afford one. Whenever someone sparked up a conversation, our first question was always "what do you think of the front end" and almost everyone loved it in person.
We were genuinely curious what the population of a rural NSW town would think of the new design and we can say we were shocked at the feedback. You get noticed in this car (especially in Toronto Red) but that's exactly what you want from your $180,000 BMW M4 Competition. It's aggressive, it looks nothing like the rest of the range (for better or worse), and it bridges that perfect gap between performance coupe and an 'obnoxious' sports car. Whether you want to admit it or not, we all love to be a little 'obnoxious' in our M4 Competition.
Conclusion
No matter how good you are, someone is always going to find a way to hate you. This theory goes well with the latest BMW M4 Competition and reflects our feelings about the model as a whole. A car that ticks every imaginable box outside of drop-dead gorgeous design should not be criticised for what it doesn't have but rather praised for the experience it provides. This is a car that you can drive every single day and we recommend you do because we guarantee it will put a smile on your face every time. Bring on the M3 Touring and all-wheel drive!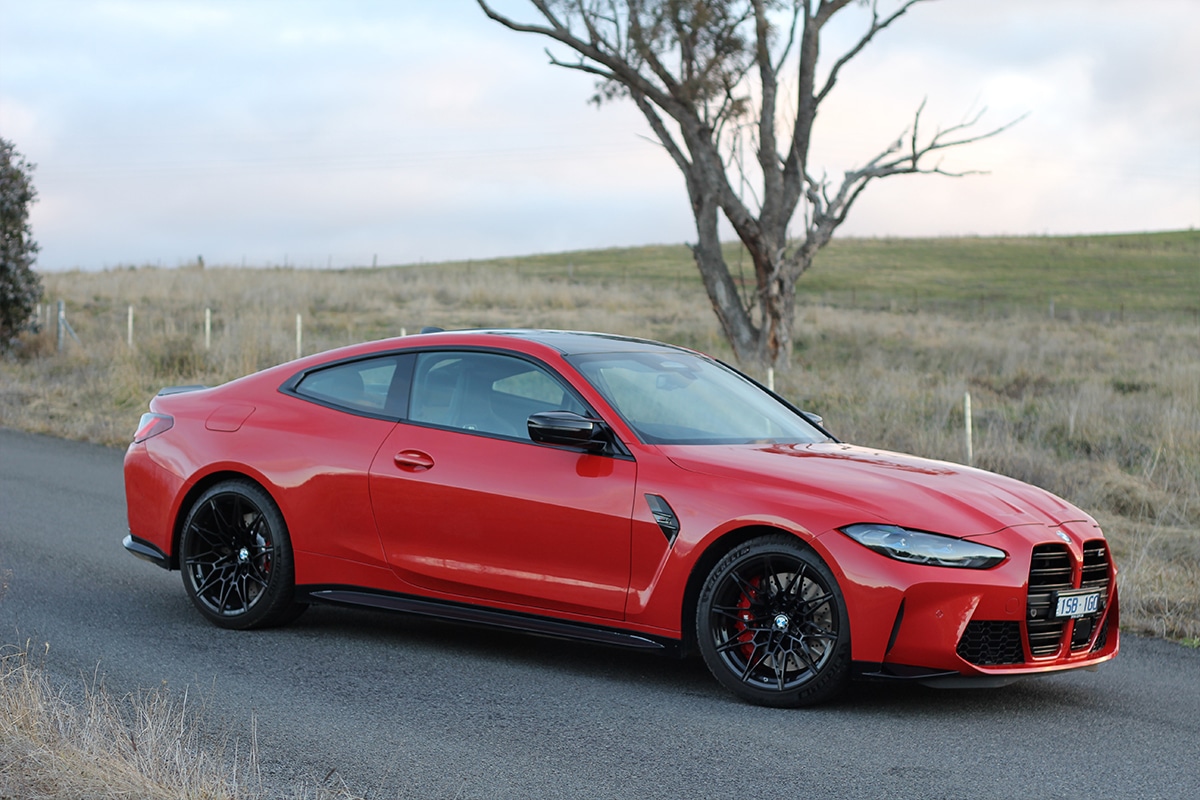 You'll also like:
The 'Contentious' 2021 BMW M3 is 510HP of Undebatable Power
BMW Drops the Top for 375kW Turbo-Six M4 Competition xDrive Convertible
The Polarising New BMW 4 Series is Designed to Break Necks