Mercedes-Benz "Entry Point" EQA SUV Electrifies the GLA
This year and next will be filled with rollouts from Mercedes-Benz as they continue to add to its Mercedes EQ electric vehicle family. Starting the ball rolling is the Mercedes-Benz EQA SUV. The electric equivalent of the GLA, the EQA offers 187 horsepower and 277 lb-ft of torque.
You'll also like:
Celebrities are Going Nuts for this Upgraded Ford F-100
Hennessey Shoots for the Record with 1,817HP 2021 Venom F5
Everrati Electrifies the Iconic Land Rover Series IIA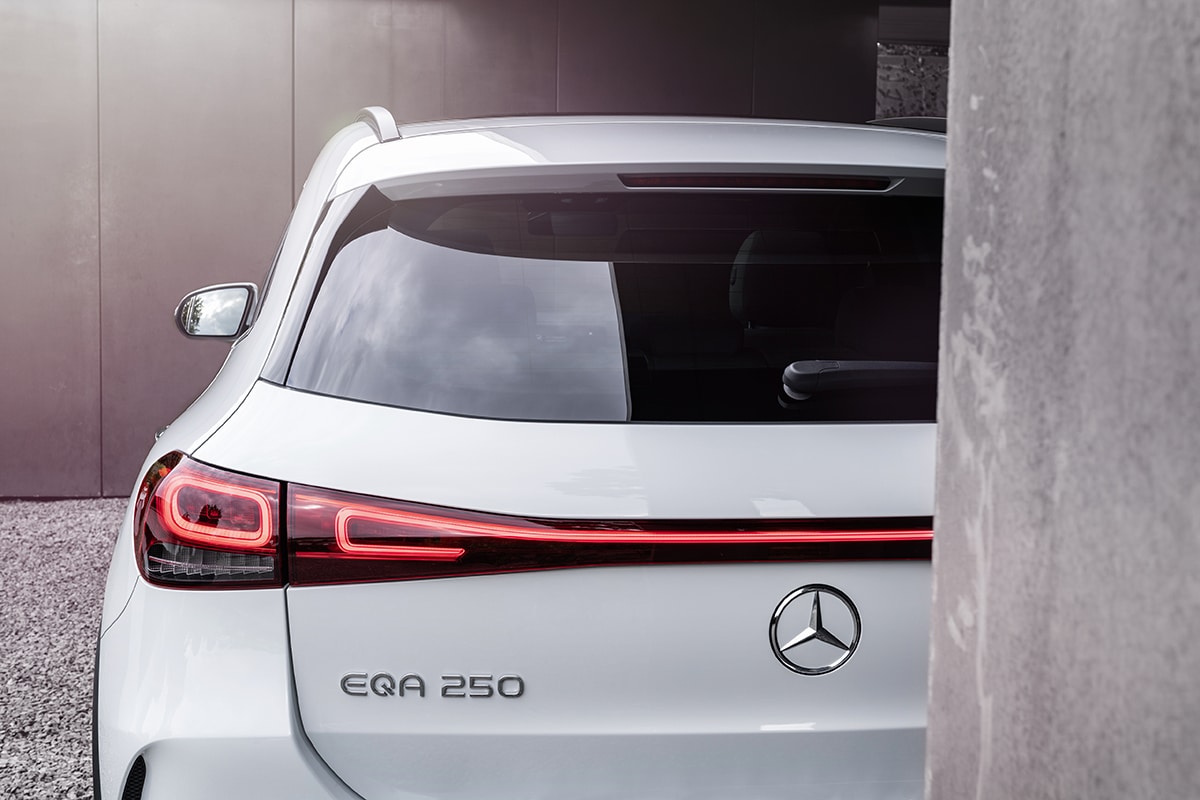 The EQA has a few distinguishing traits, such as a sweeping front end marked by a horizontal light bar, the looks of which are repeated in the back of the vehicle as well. Powering the EQA is a front-mounted asynchronous motor that may not have as much horsepower as the gas equivalent (187 vs 221), but has plenty of initial torque to get this SUV off the line more quickly.
The EQA is takes about two seconds longer to hit the 60 miles per hour mark than the GLA, and its top speed is electronically controlled at 100 miles per hour. The engine is powered by a 66.5 kWh battery that provides a little bit more than a 300 mile range, according to the European cycle. Initially, Mercedes-Benz is offering the EQA as a front-wheel-drive model, but an all-wheel-drive option is reportedly waiting in the wings.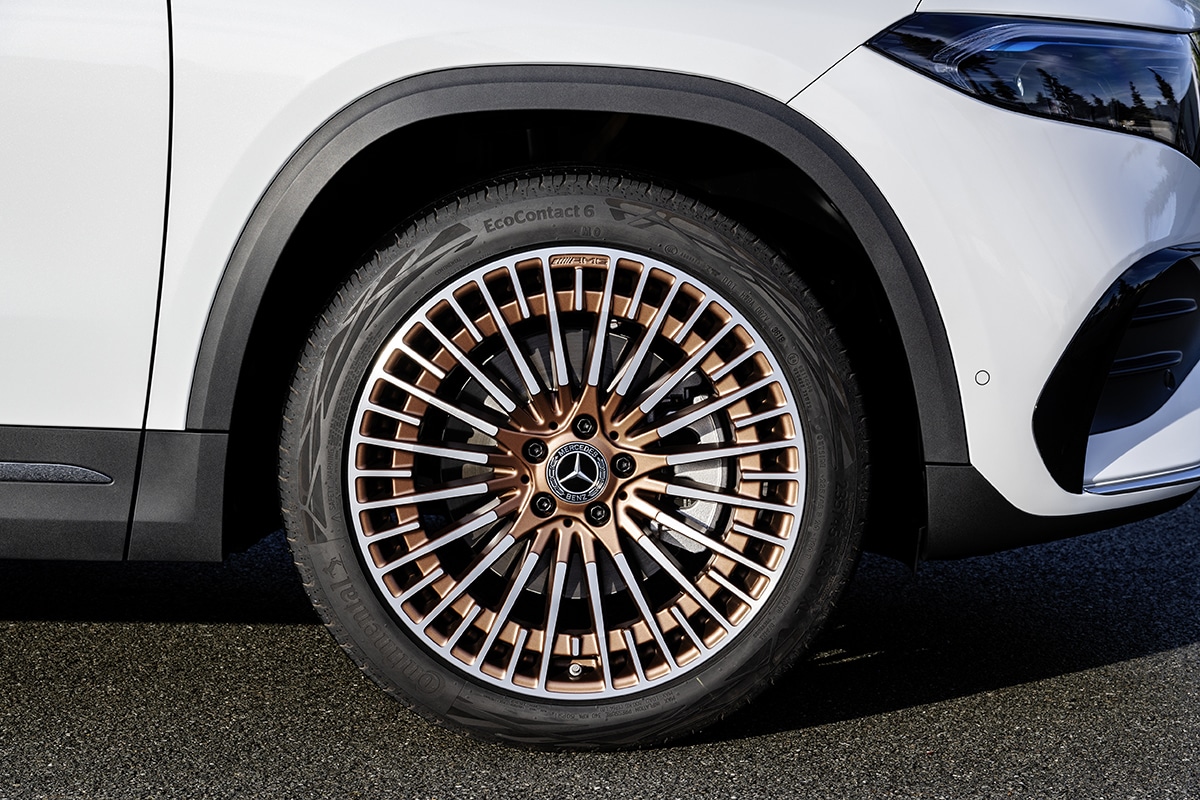 Inside, you'll find that the EQA differs only slightly from the GLA. Optional rose gold applications contrast nicely with blue fabrics. You'll also get the digital gauges, which are EV-specific for the EQA, as well as the Mercedes-Benz MBUX infotainment system. A 7.0-inch centre touchscreen display is standard, along with an in-dash navigation system. You can choose to upgrade to the 10.3-inch display as well.
The Mercedes-Benz EQA SUV is only being offered in the European market, though a US market offering is "still being considered." You can pick up the SUV in Germany for €47,540.50. Viewing this car as their "entry point" option for electric vehicles, it's pretty apparent that Mercedes-Benz has set their eye on competing with other companies creating electric vehicles, such as Volkswagen, Tesla, and BMW. The EQA should provide some pretty stiff competition, creating an edge for the rest of the German brand's EV family.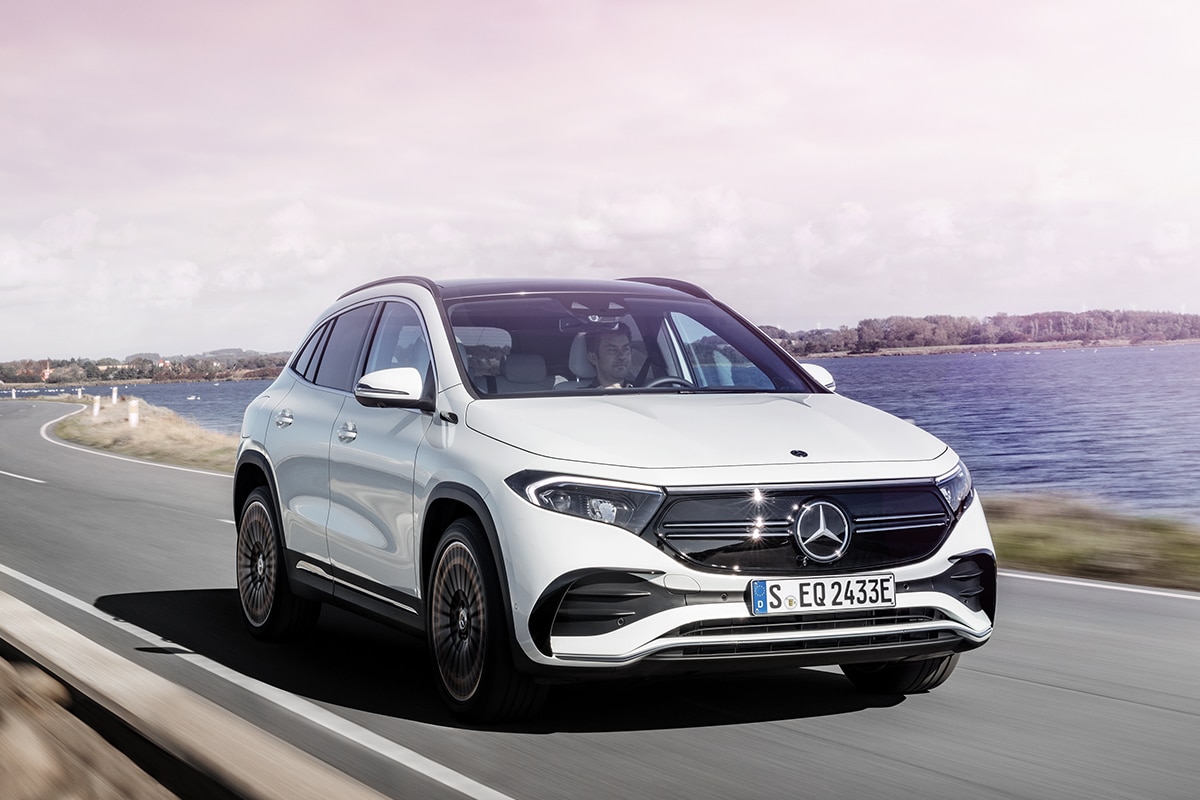 You'll also like:
Aimé Leon Dore's Porsche 911SC Exudes Vintage Finesse
Hennessey Shoots for the Record with 1,817HP 2021 Venom F5
Inside Kevin Hart's 1,000HP Speedkore Hellraiser Charger