Inside Kevin Hart's 1,000HP Speedkore Hellraiser Charger
If there's anyone that can make you laugh, it's actor and comedian Kevin Hart. The car built for him, however, won't be causing any giggle, chortles, or guffaws—unless they're inspired by the sheer joy of witnessing the Speedkore Hellraiser.
You'll also like:
Aston Martin Valhalla is a 937HP Hybrid Stunner with a Roof Scoop
2022 BMW X5 Black Vermilion Edition is a Baller, Blacked-Out Special Release
"Holy Grail" Holden Torana to Fetch $1 Million at Auction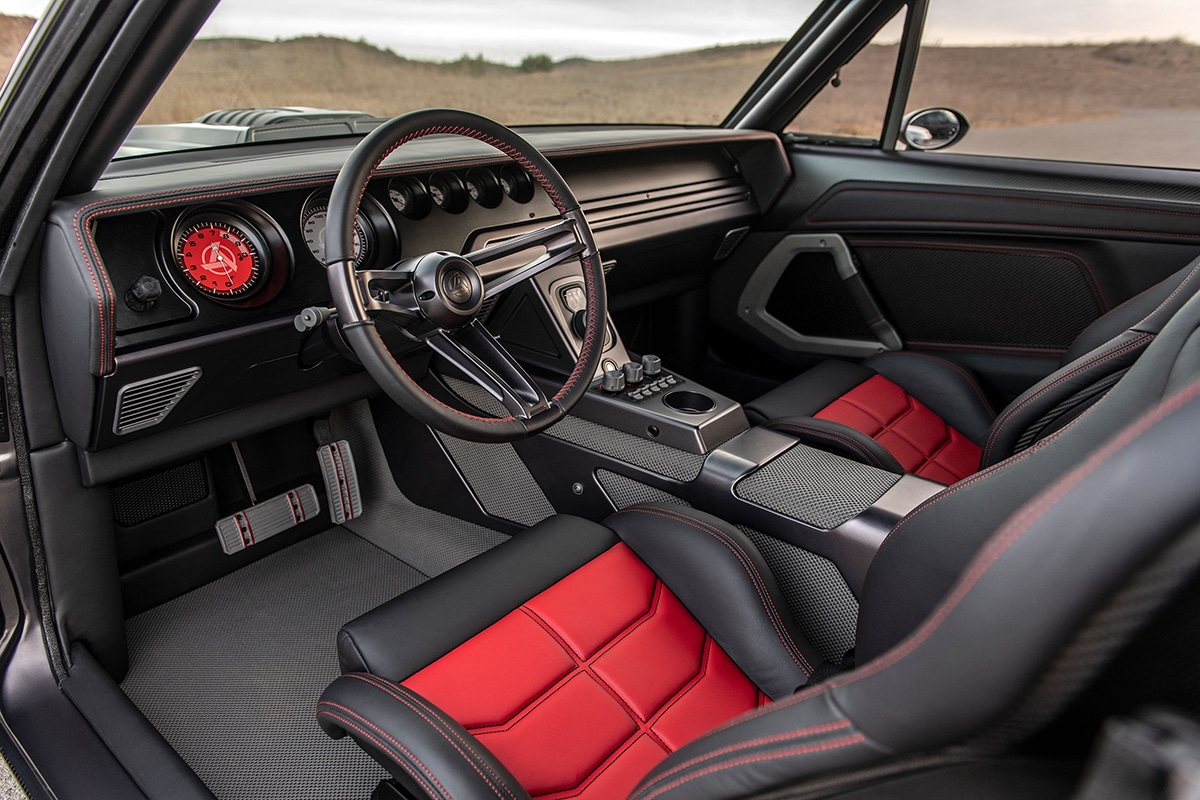 The custom 1970 Dodge Charger lives up to its name Hellraiser thanks to what's lurking beneath the massive hood. Speedkore stuffed a 7.0-litre Hellephant 426 Hemi Crate Engine in the compartment. There's barely enough room there to hold all the power the engine creates—specifically 1,000 horsepower and 950 lb-ft of torque. Much of that power comes courtesy of a 3-litre supercharger that connects to an exhaust with fabricated headers and dual Magnaflow mufflers that Speedkore made custom for the Hellraiser. Power is routed through a ZF 8HP90 eight-speed transmission lifted from a Dodge Demon.
Speedkore also created a custom billet aluminum cover for the supercharger. There's also a custom fuel tank. To bring all that power to a stop, Speedkore is depending on a Brembo braking system with six-piston calipers in the front and a four-piston system in the back. The front suspension comes from a C6 Corvette and has been updated with Detroit Speed and Woodward parts.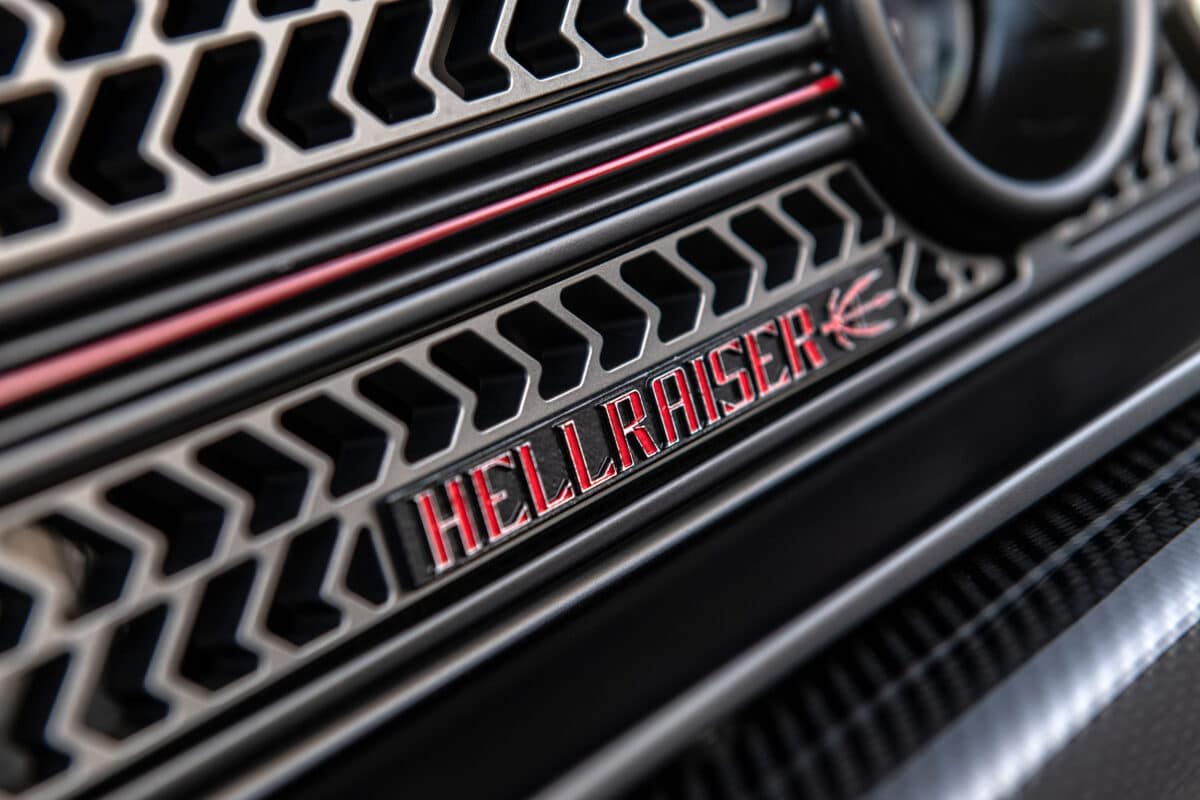 Speedkore also customised the body, using carbon-fibre parts covering a 14-point roll cage. The panels were created by essentially scanning the Charger and then inputting that data into a CNC machine to cut out the blanks that were used to form the panels. The Hellraiser rolls out on 19-inch wheels in the front and 20-inch wheels in the back. The wheels are shod with Michelin Pilot Spot 4S tires. Inside, Speedkore offers "grand tourer comfort" with work done by Gabe's Custom Interiors.
The centre console, steering wheel, and dashboard are all custom, and the car features a Focal audio system and climate control. Speedkore put together a complete package with the custom 1970 Dodge Charger Hellraiser, eliminating any possibility of laughing this car off as a joke.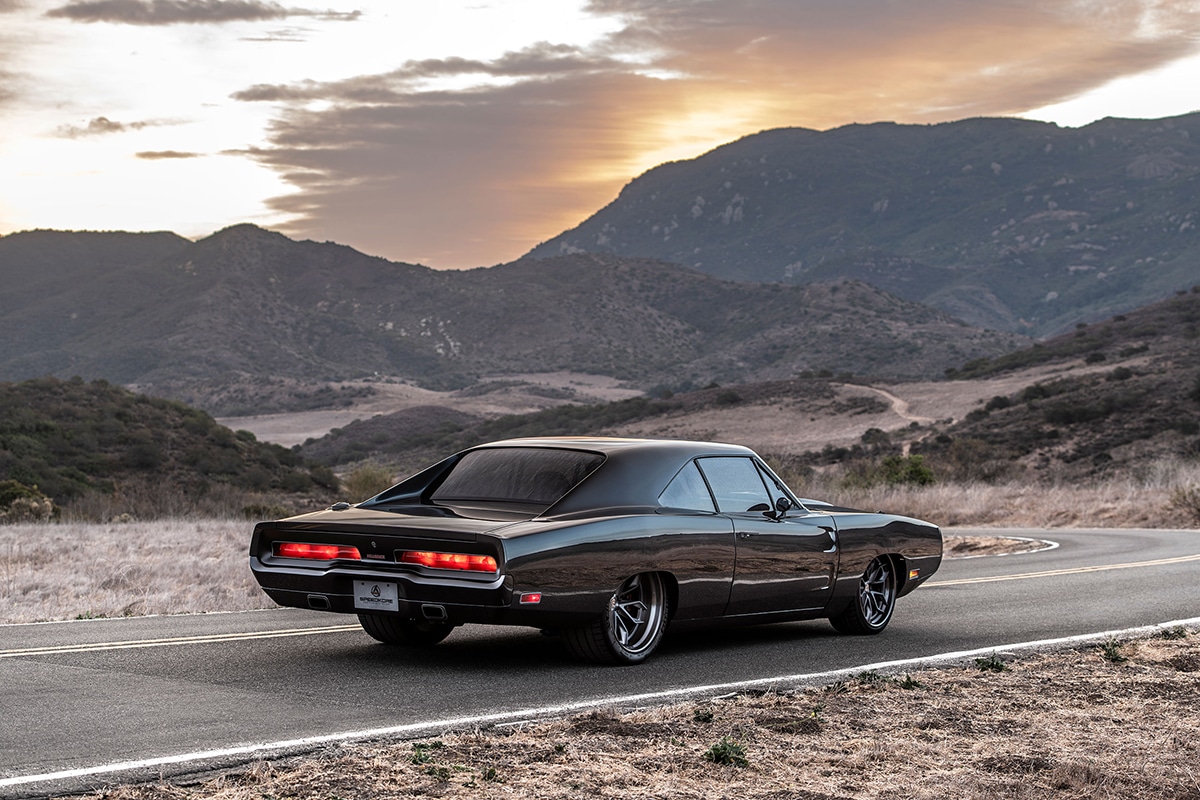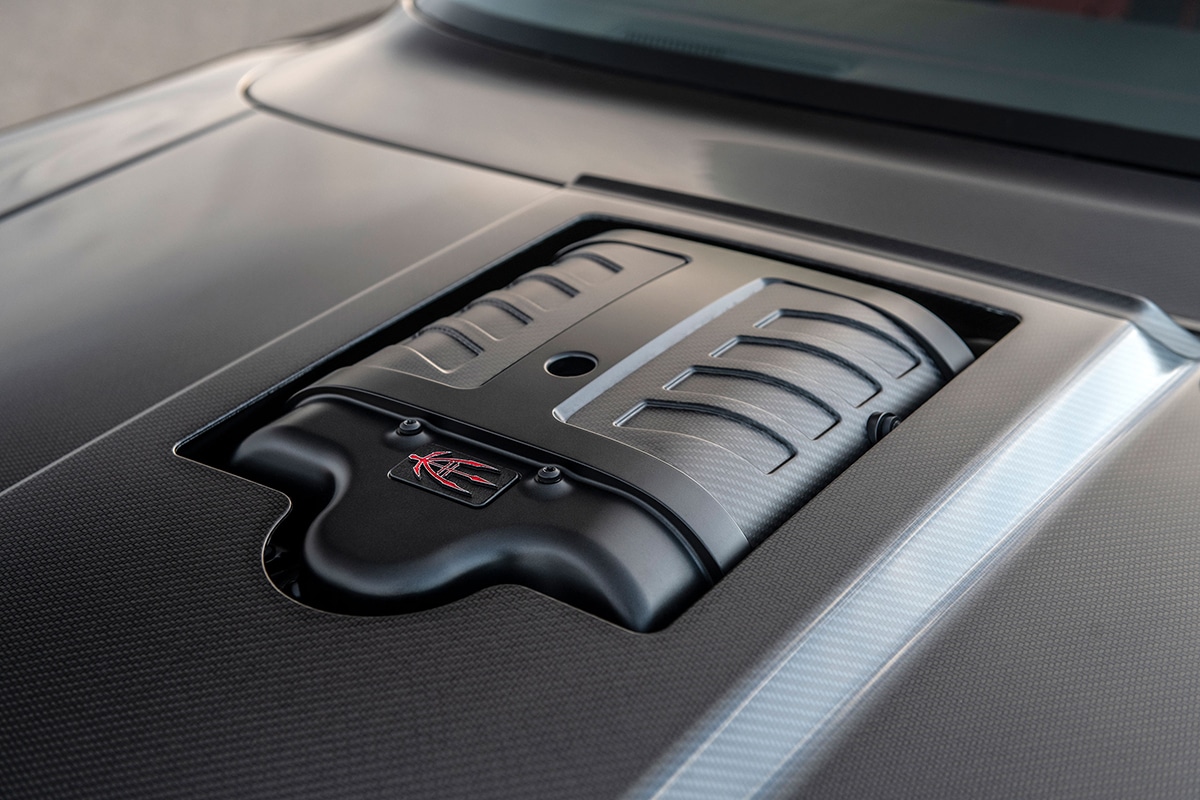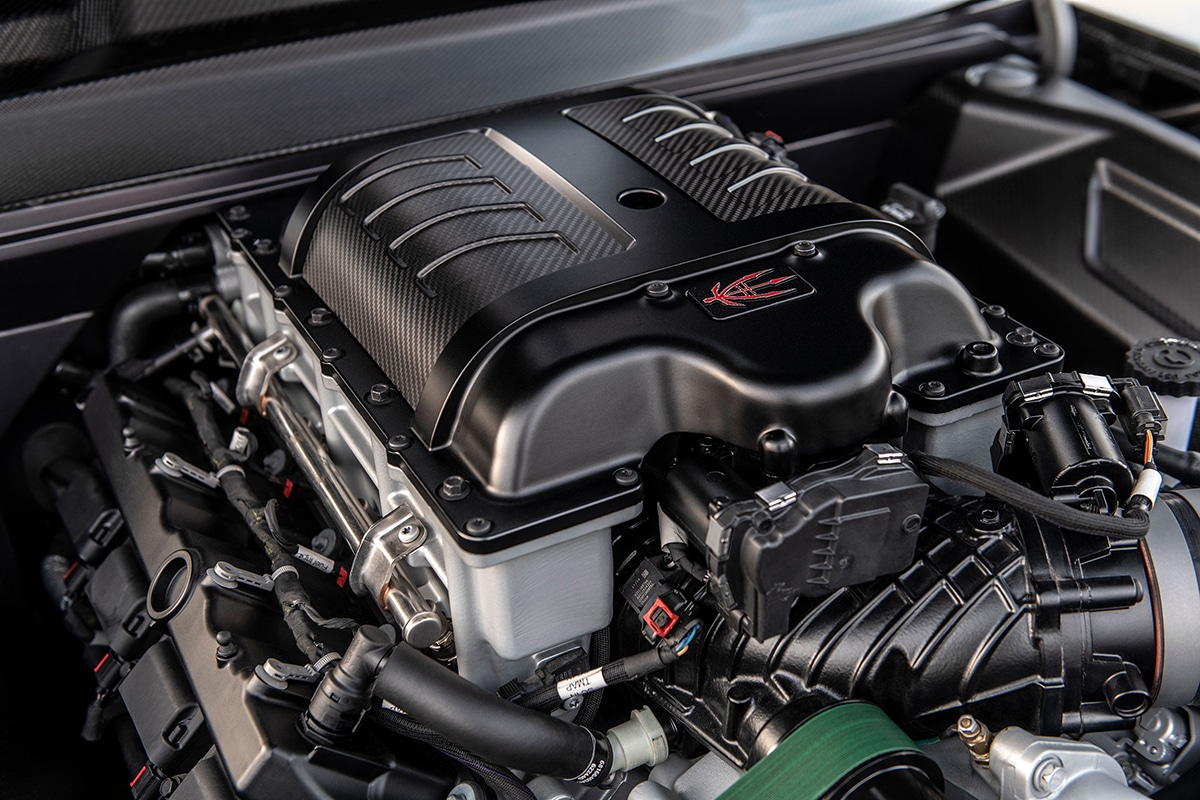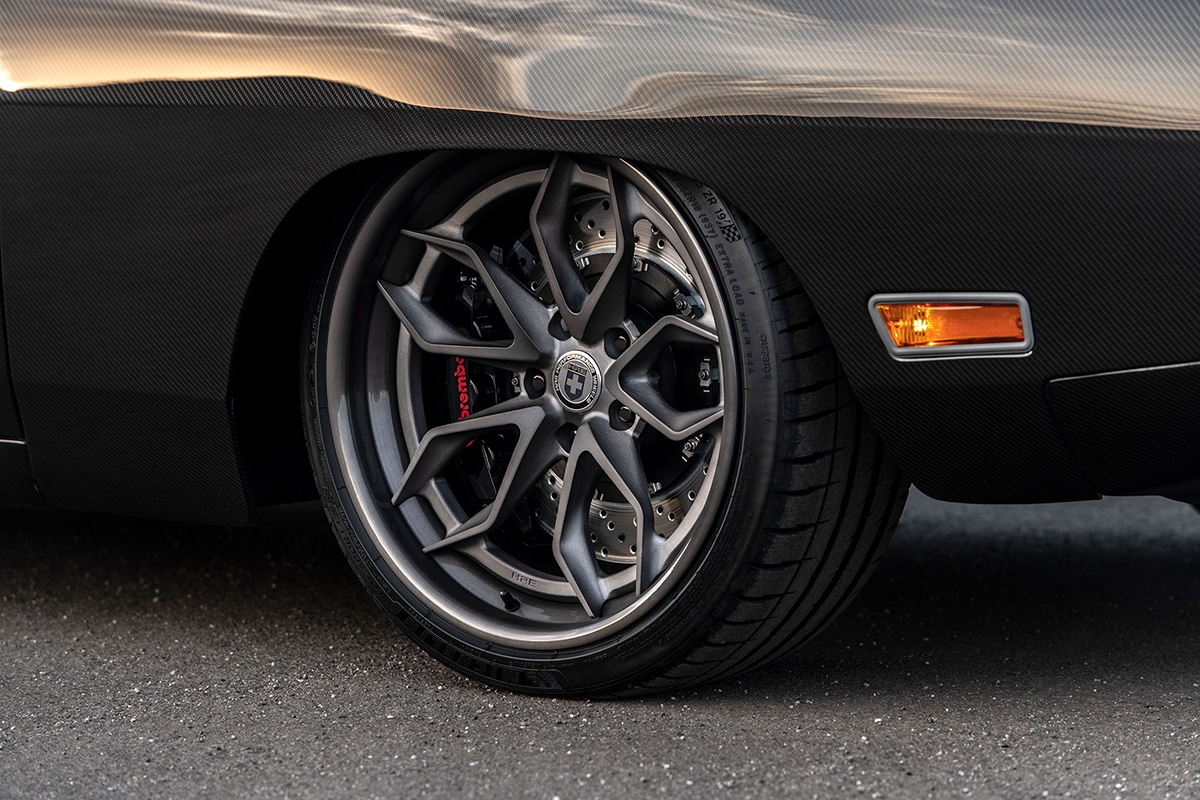 You'll also like:
Aston Martin Valhalla is a 937HP Hybrid Stunner with a Roof Scoop
2022 BMW X5 Black Vermilion Edition is a Baller, Blacked-Out Special Release
"Holy Grail" Holden Torana to Fetch $1 Million at Auction