30 Top Car Emblems Explained (Wings, Stars…)
Like icing on the cake of automotive aesthetic, car emblems do far more than just distinguish one brand from the next. One might even say that a quality car emblem is as much a status symbol as the very car it's attached to. After all, what good is that Bentley without the trusty car wing logo affixed to the hood? Or a Jaguar without the spry metal cat? Indeed, a car without its logo is naked and incomplete, which only goes to show how much power these comparatively minuscule symbols bring to the table.
Of course, as with any brand symbol, each car emblem wasn't derived upon by chance, rather by careful calculation and no small amount of inspiration. That might have at least a few of you wondering what the story is behind various car emblems. Well, look no further than our guide below, which explains the top car emblems, one brand at a time. Now you're driving with style and knowledge. For those interested in comparing symbols, we've grouped them into categories: car emblems with wing, car emblems with animals, car emblems with stars and unique car symbols.
You'll also like:
6.3-Litre V12 Touring Superleggera Aero 3 Coupe Cops a Rear Fin
Top 10 Australian Car Websites & Magazines
Top 10 Hypercars in the World
Car emblems with wings
This group covers car emblems with wings. This includes Aston Martin, Bentley, Chrysler, Mazda

1. Aston Martin wings emblem
Marking the first of many car emblems with wings is the Aston Martin logo. Way back in 1913 (when the company was founded), the emblem featured A and M inside a circle. In 1927, the emblem was changed to a V-shape with wings. Then in 1987, the logo was revised again, establishing the framework for the current incarnation.
Car manufacturer founder: Lionel Martin; Robert Bamford
Year founded: 1913
This logo appeared on: 1927

2. Bentley wings car emblem
Given all these car symbols with wings, you'd think every automaker was originally manufacturing planes. In the case of Bentley, that premise is actually not too far from reality. More to the point, the prestigious brand has roots in Bentley Aero, which made rotary engines for WWI planes. Nowadays, those iconic wings signify speed and prowess (two things Bentley knows all too well), while the "B" pretty much speaks for itself.
Car manufacturer founder: W.O. Bentley
Year founded: 1919
This logo appeared on: 1945 (on cars)
---
Featured Video from Man of Many
---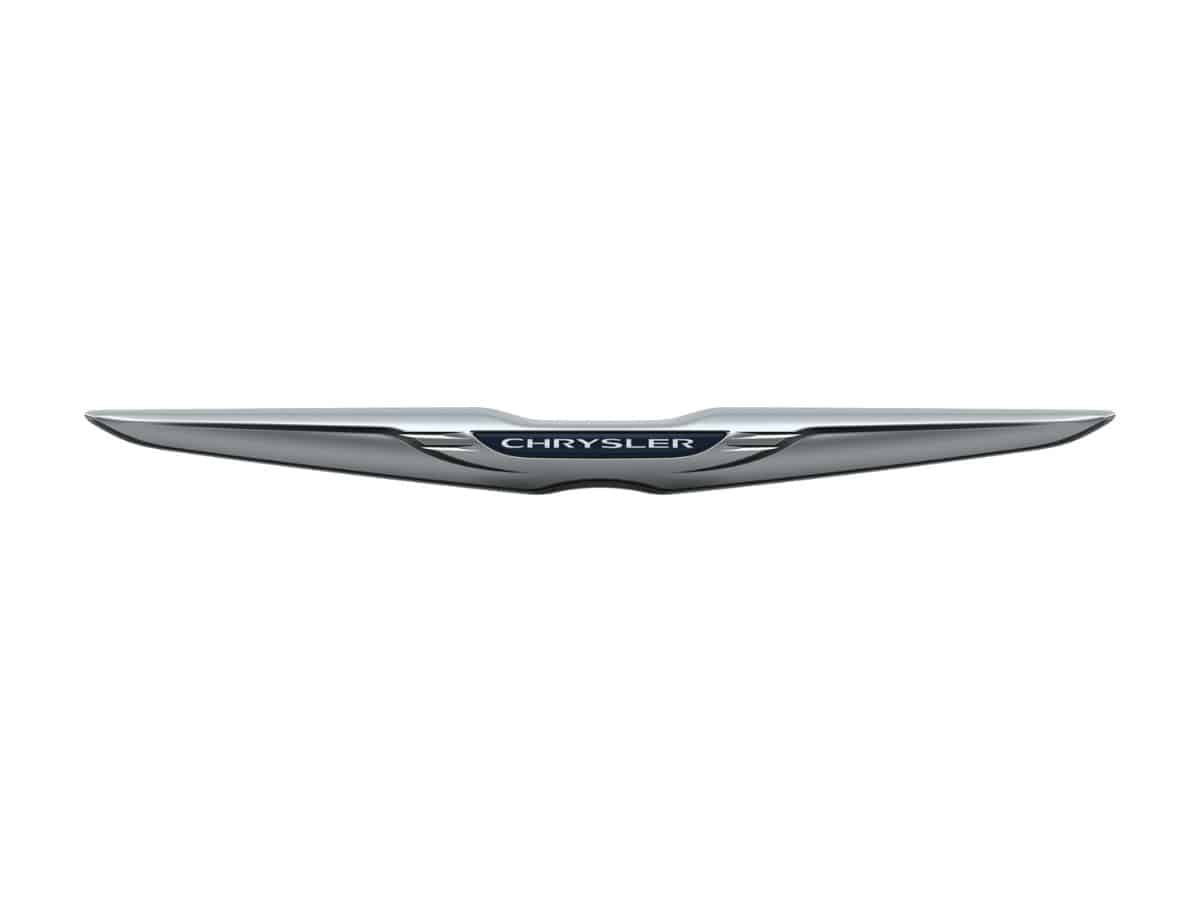 3. Chrysler wings car emblem
Yet another car emblem with wings, the Fiat Chrysler logo was originally fashioned after the Kruessler family crest. In the 1930s, wings were added, while a wax seal remained as a stamp of quality. The design would undergo modifications during the 1950s, adopting a "Jet Age" aesthetic. Even more changes would follow, until the original seal and wings returned in the 1990s in tweaked form (namely, the wings were longer and wider). Yet more changes followed until 2009, when the brand finally settled on the emblem you see today.
Car manufacturer founder: Walter Chrysler
Year founded: 1925
This logo appeared on: 1936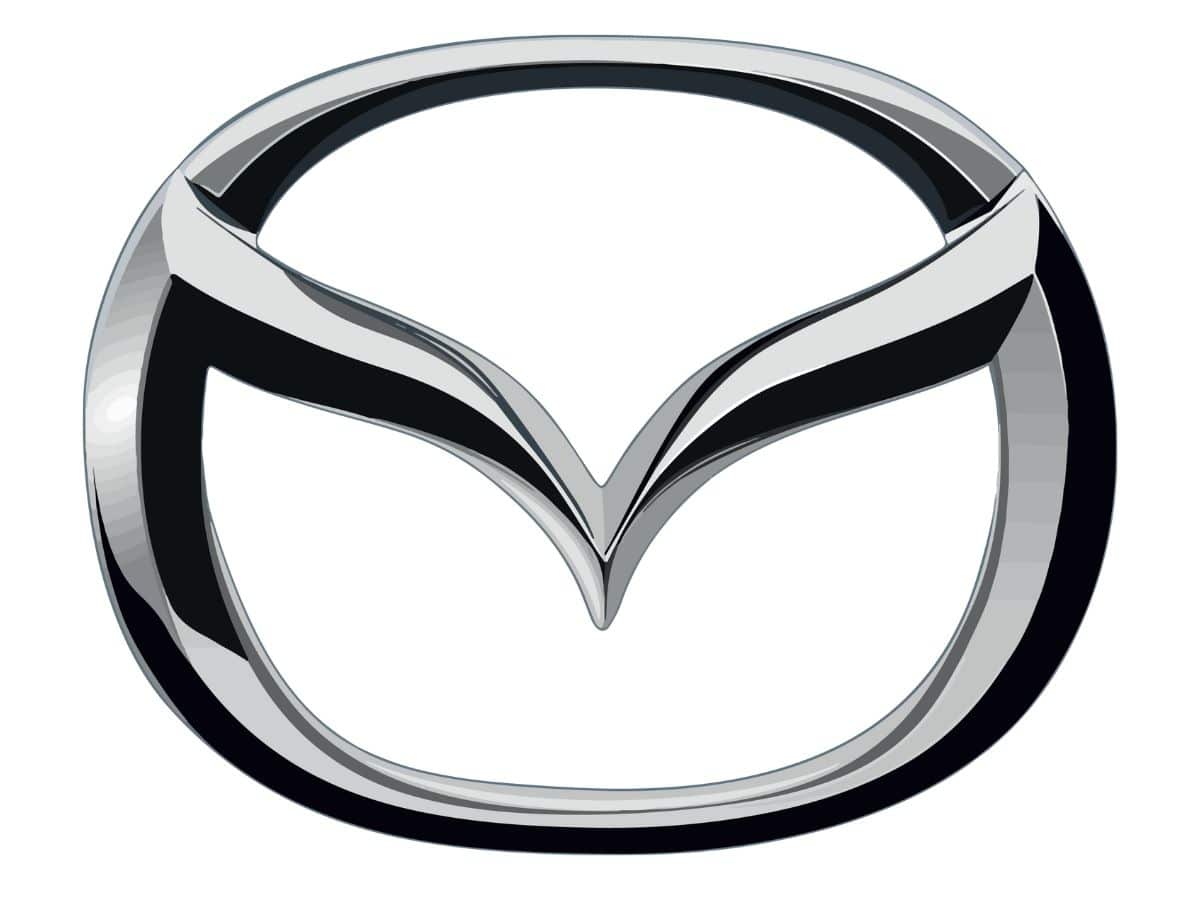 4. Mazda M-wings emblem
In 1936, Mazda's car emblem featured a triple-stacked M (for "Mazda Motor Company") with wings. It would undergo numerous revisions in the decades that followed. By 1992, all that remained was a pair of soaring wings (that also resembled an "M") inside an oval.
Car manufacturer founder: Jujiro Matsuda
Year founded: 1920
This logo appeared on: 1998
Car emblems with animals
This group covers car emblems with animals. This includes Ferrari, Holden, Jaguar, Lamborghini,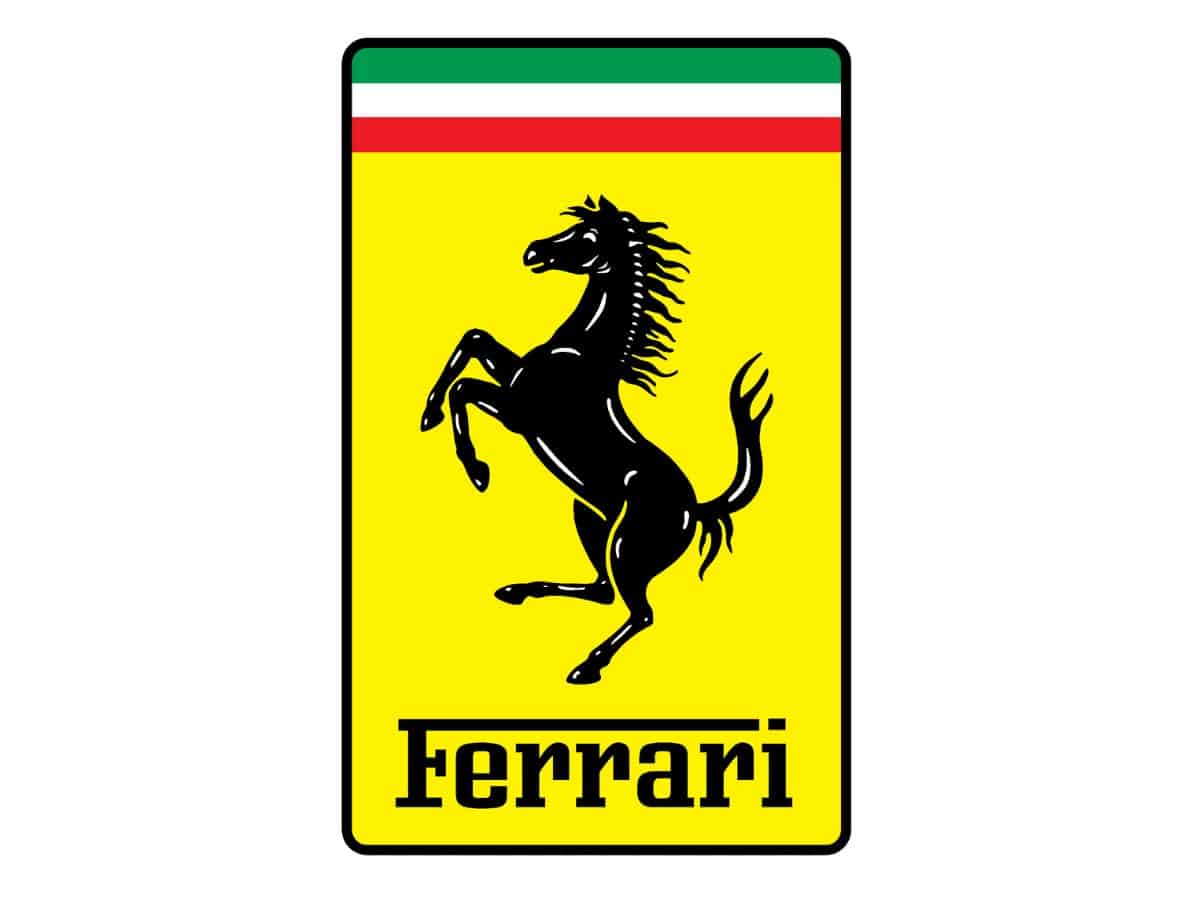 5. Ferrari prancing horse car emblem
It's easy to look at the Ferrari emblem and think horsepower (few brands in existence are more worthy of the association), but the iconic "prancing horse" symbol is yet one more plane-related origin story. Specifically, Enzo Ferrari was so moved by the tale of a deceased Italian fighter pilot that he utilised the same horse symbol found on the pilot's plane, setting it against a yellow backdrop (in honour of Modena, home to the Ferrari family). According to legend, Enzo was promised that the symbol would bring him luck, which in retrospect was quite the understatement.
Car manufacturer founder: Enzo Ferrari
Year founded: 1939
This logo appeared on: 1929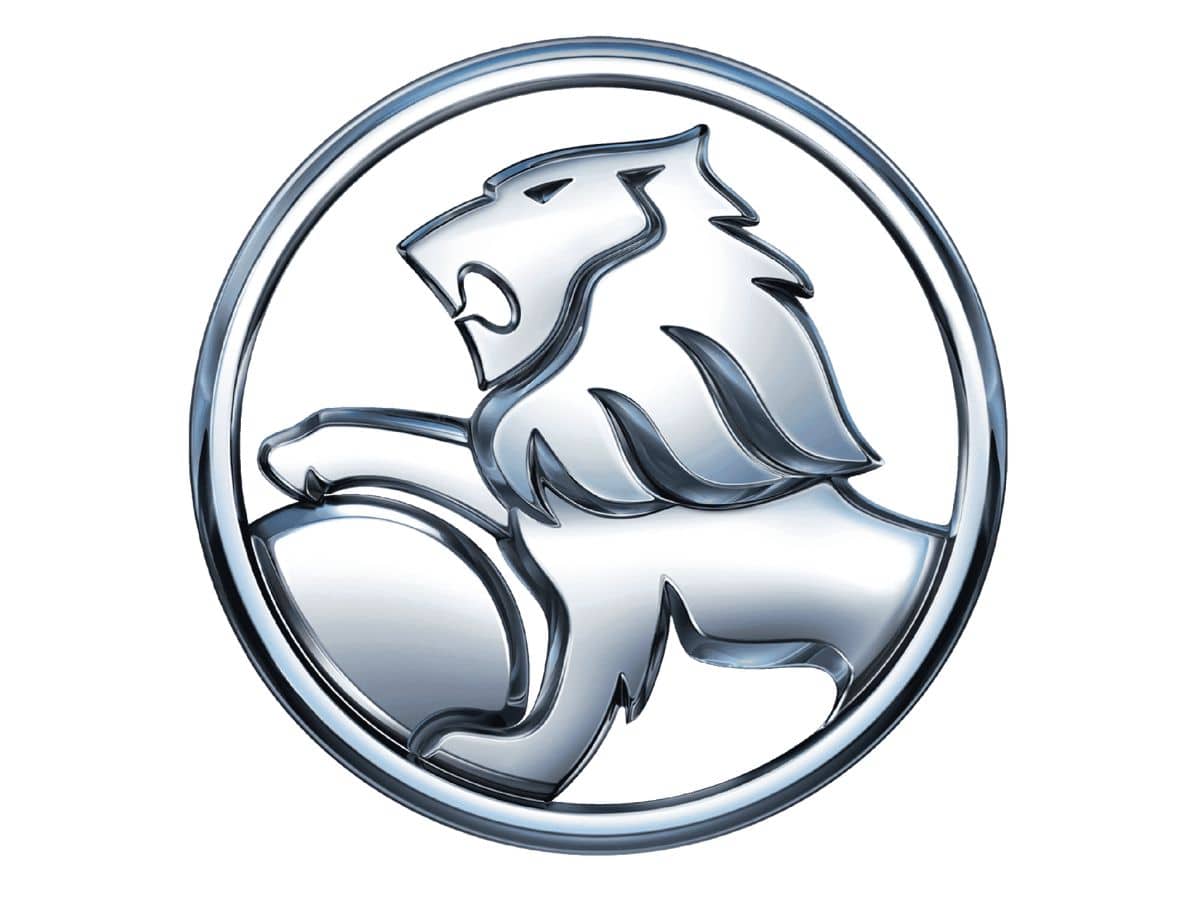 6. Holden lion and stone emblem
Australia's own Holden rocks a logo going all the way back to 1928. Informally dubbed the "Holden lion and stone", the regonisable emblem makes reference to a prehistoric fable about humans inventing wheels after watching lions roll stones. Holden has implemented a handful of revisions over the decades, the most of recent of which came in 1994.
Car manufacturer founder: James Alexander Holden, Sir Edward Holden
Year founded: 1856
This logo appeared on: 1928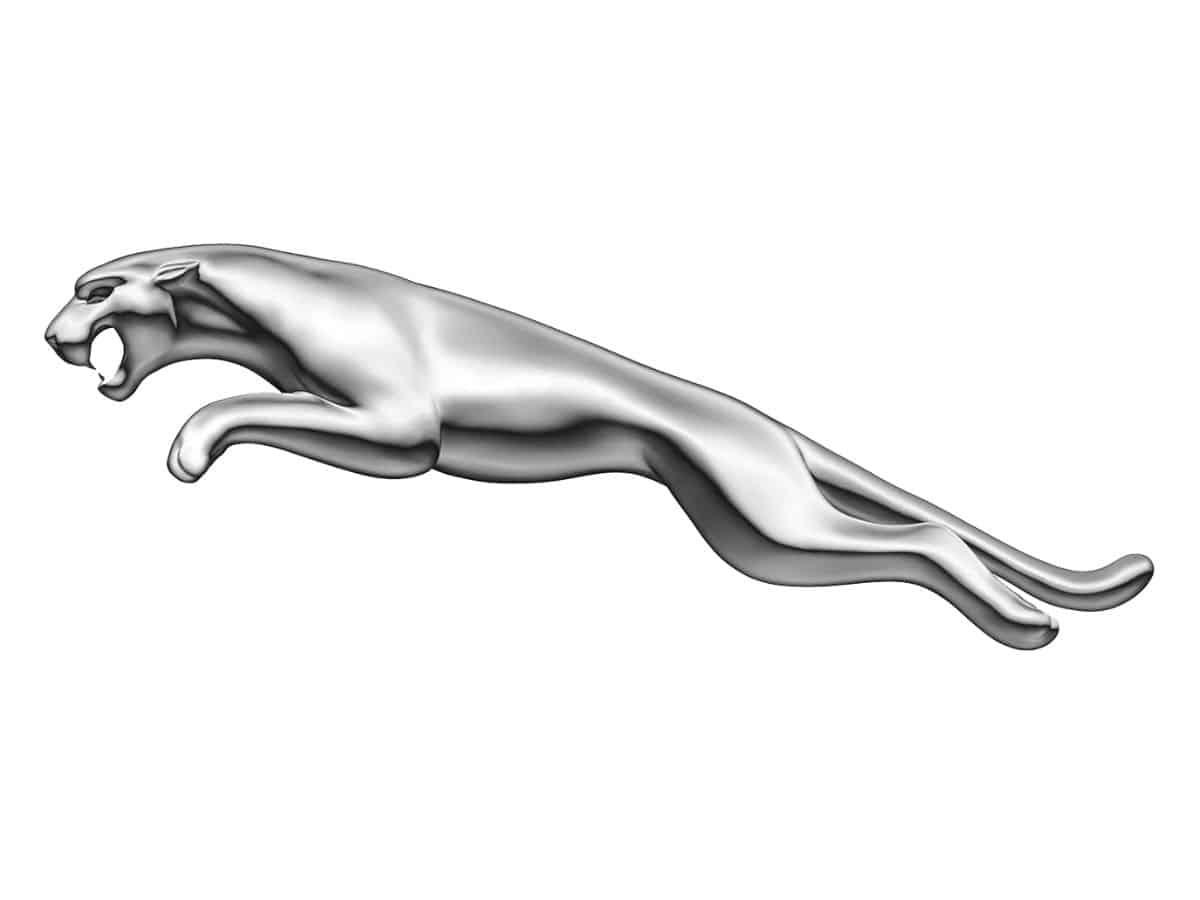 7. Jaguar car emblem
No car emblem is quite as impressionable (or powerful) as Jaguar's, which has a wild cat literally leaping off the hood. To think, when the first Jaguars were being produced by the Swallow Sidecar Company in 1935, the emblem was the letters "SS" inside a hexagon above an eagle's wings and tail. The formidable emblem we see today was introduced in 1945, and has remained synonymous with the brand ever since.
Car manufacturer founder: William Lyons, William Walmsley
Year founded: 1935
This logo appeared on: 1945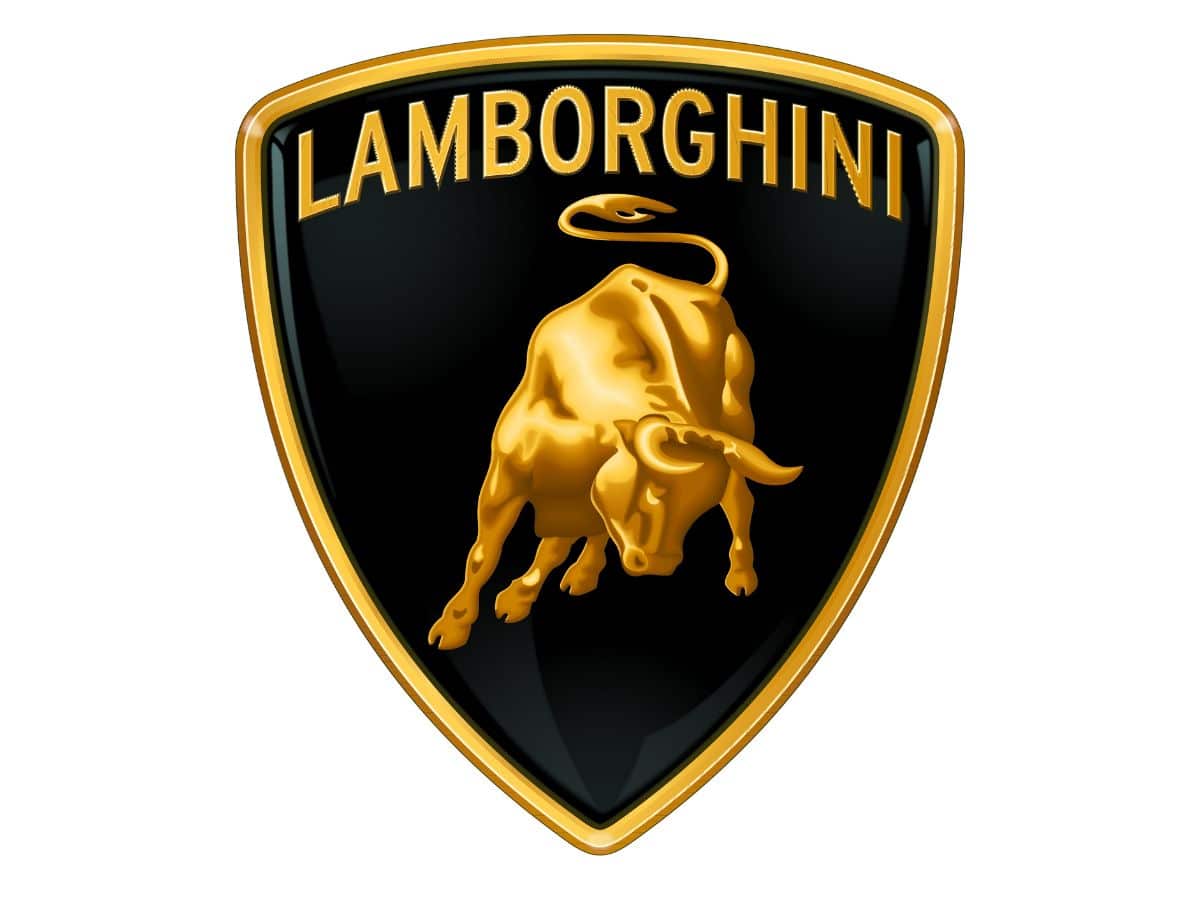 8. Lamborghini bull emblem
In 1962, Ferruccio Lamborghini visited friend Don Eduardo Miura's cattle ranch in Spain, and witnessed the breeding of fighting bulls first hand. The experience rendered such an immediate impression that Lamborghini began using the bull as the emblem for his legendary cars. Not only that, but he would go on to name specific models after bullfighting terms.
Car manufacturer founder: Ferruccio Lamborghini
Year founded: 1963
Car emblems with stars
This group covers car emblems with stars. This includes Mercedes-Benz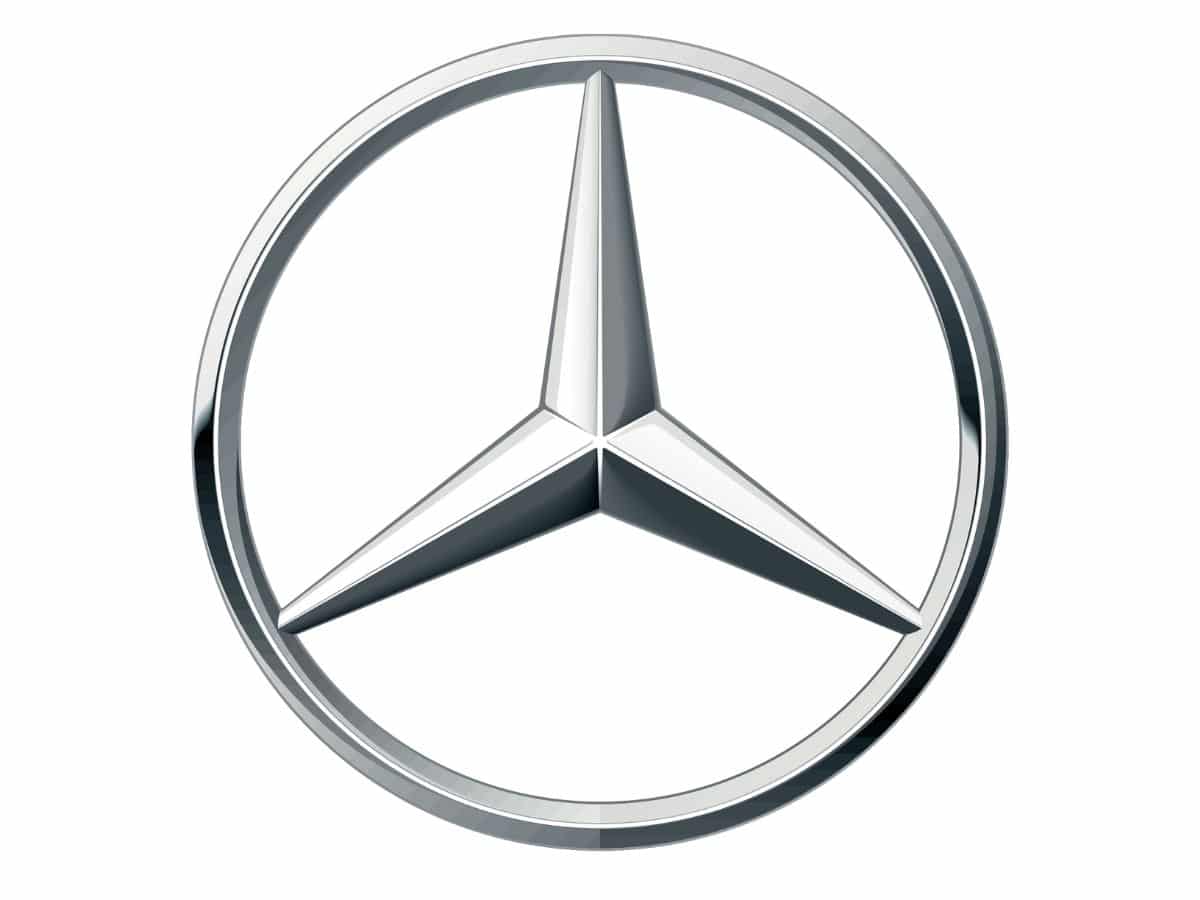 9. Mercedes-Benz three pointed star emblem
Featuring a three-pointed star inside a chrome circle, the Mercedes-Benz logo dates back to 1909, when Mercedes was owned by Daimler-Motoren-Gesellschaft (DMG). At the time, DMG's founder–who'd put a star symbol on his home–had recently passed away. To honour their father, the founder's sons suggested either a three-pointed or four-pointed star as the brand logo. The three-pointed star was chosen as a symbol of using Mercedes motors for vehicles on air, land and sea. A surrounding circle was introduced in 1916, and the emblem has only undergone minor revisions since.
Car manufacturer founder: Karl Benz, Gottlieb Daimler
Year founded: 1926
This logo appeared on: 1990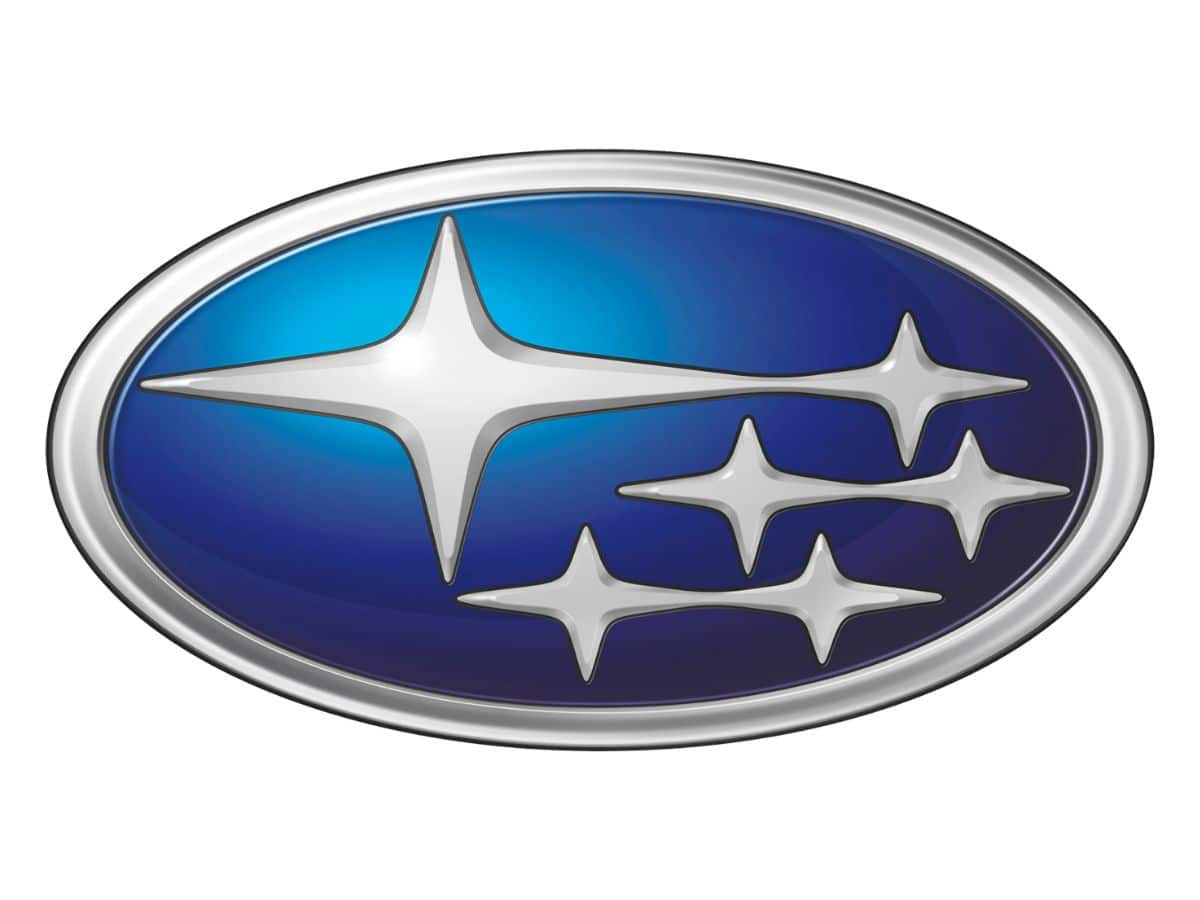 10. Subaru constellation emblem
Subaru translates to "The Pleiades", aka a specific cluster of stars in the Taurus Constellation. Accordingly, the Subaru car emblem is fashioned after the six stars from the cluster that are most visible to the naked eye. Infusing extra layers of metaphor, the emblem's five smaller stars symbolise the original merging of five separate companies in 1953, while the big sixth star represents the parent brand.
Car manufacturer founder: Kenji Kita, Chikuhei Nakajima
Year founded: 1953
This logo appeared on: 1958
Car emblems with coat-of-arms
This group covers car emblems with coat of arms. This includes Alfa Romeo, Cadillac, Mitsubishi, Porsche, Saab,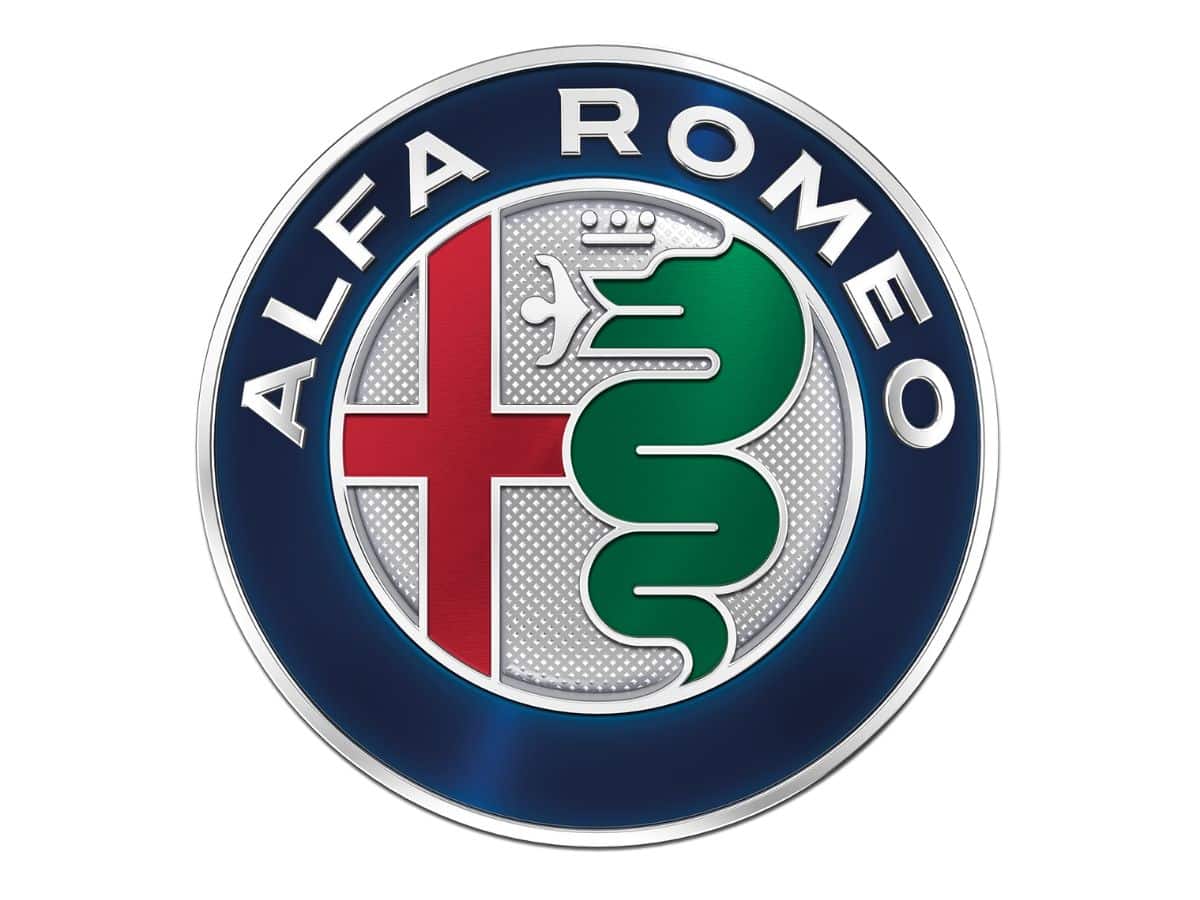 11. Alfa Romeo coat of arms
Alfa Romeo started in Milan and the automaker's emblem is accordingly loaded with Milanese history, carrying virtually as much symbolic weight as any flag. On the right hand side is the biscione, which shows a serpent eating a human (presumed to be Moor or an Ottoman Turk, given the biscione's 11th century origins). It was originally the symbol for the House of Visconti, who would rule over Milan in the 13th, 14th and 15th centuries. On the left side of the Alfa Romeo logo is a red cross set against a white backdrop, a symbol of Milan.
Car manufacturer founder: Ugo Stella, Nicola Romeo
Year founded: 1910
This logo appeared on: 1910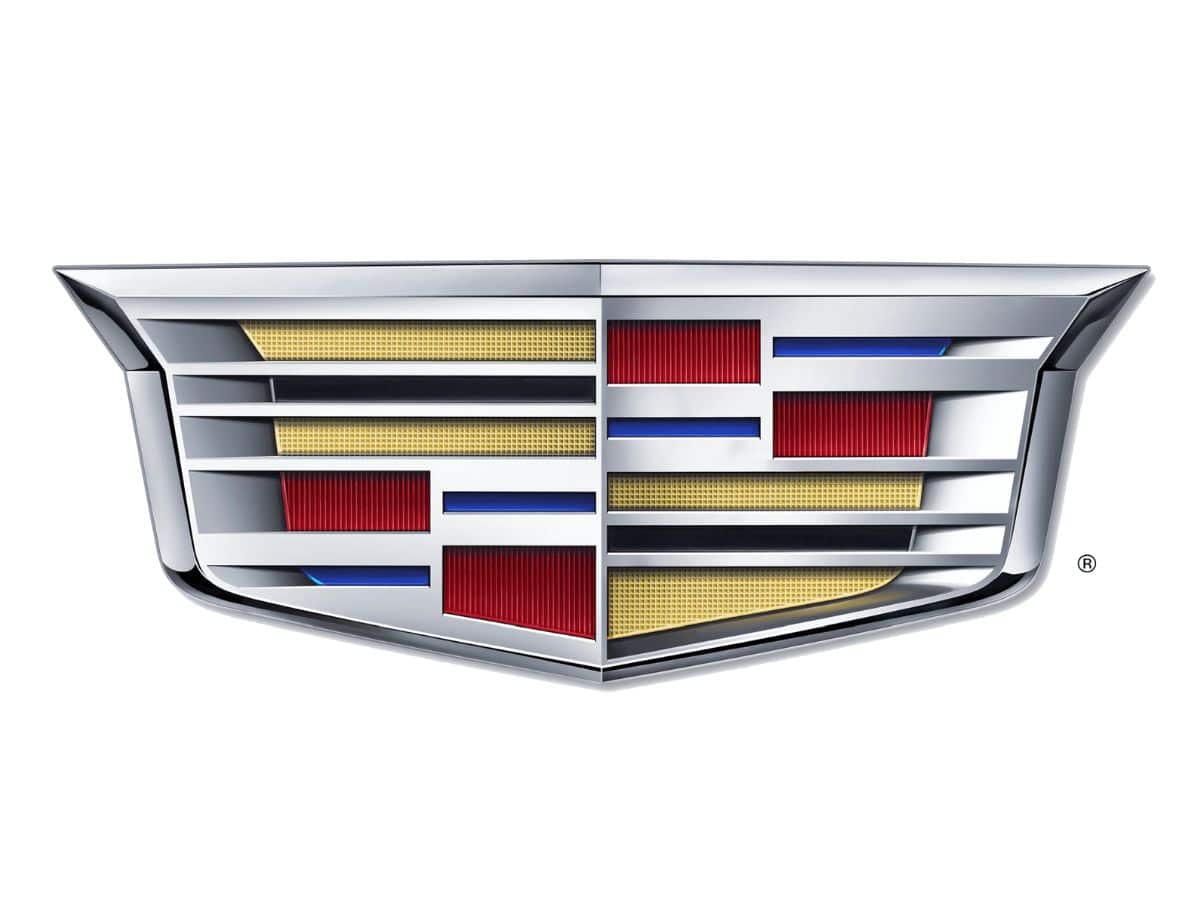 12. Cadillac coat of arms
Colourful and completely distinctive, the Cadillac logo was originally an intricate coat of arms representing Le Sieur Antoine De La Mothe Cadillac, founder of Detroit, Michigan. Initial logos consisted of birds and a black bar, much of the symbolism pertaining to the Crusades. Nowadays, the logo retains its "coat of arms" vibe, but also incorporates peripheral influences from the world of painting, specifically the work of Dutch Painter Piet Mondrian.
Car manufacturer founder: William Murphy, Lemuel Bowen, Henry M. Leland
Year founded: 1902
This logo appeared on: 1905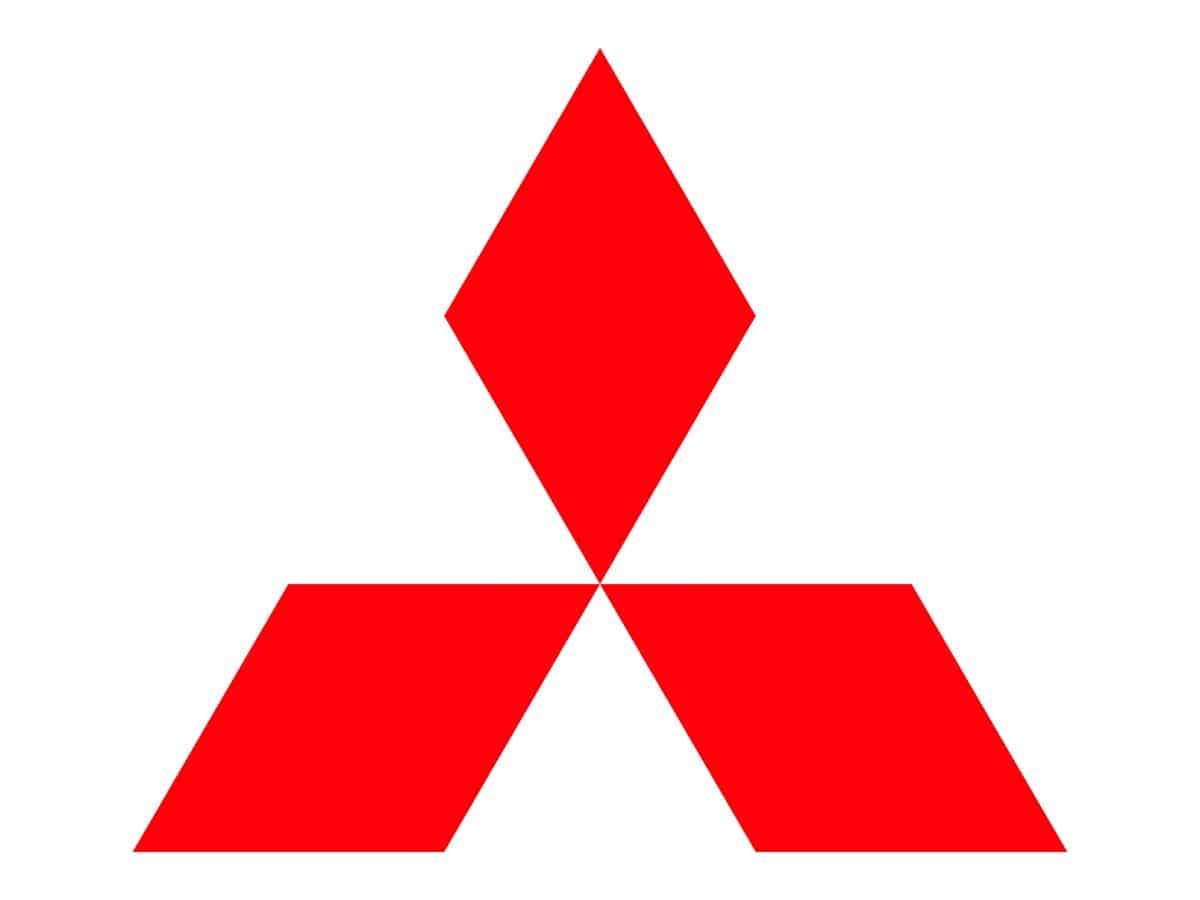 13. Mitsubishi coat of arms
To grasp the Mitsubishi logo, one must first grasp the word "Mitsubishi". It combines the Japanese words "mitsu" (three) and "Hishi" (water chestnut), and denotes a rhombus or diamond shape. Hence, the Mitsubishi emblem is a three-diamond mark. Also inferred in the logo is the three-leaf crest of the Tosa Clan, who were Mitsubishi founder Yataro Iwasaki's first employers, as well as the three stacked rhombuses of the Iwasaki family crest.
Car manufacturer founder: Iwasaki Yatar?
Year founded: 1970 (Mitsubishi Motors)
This logo appeared on: 1914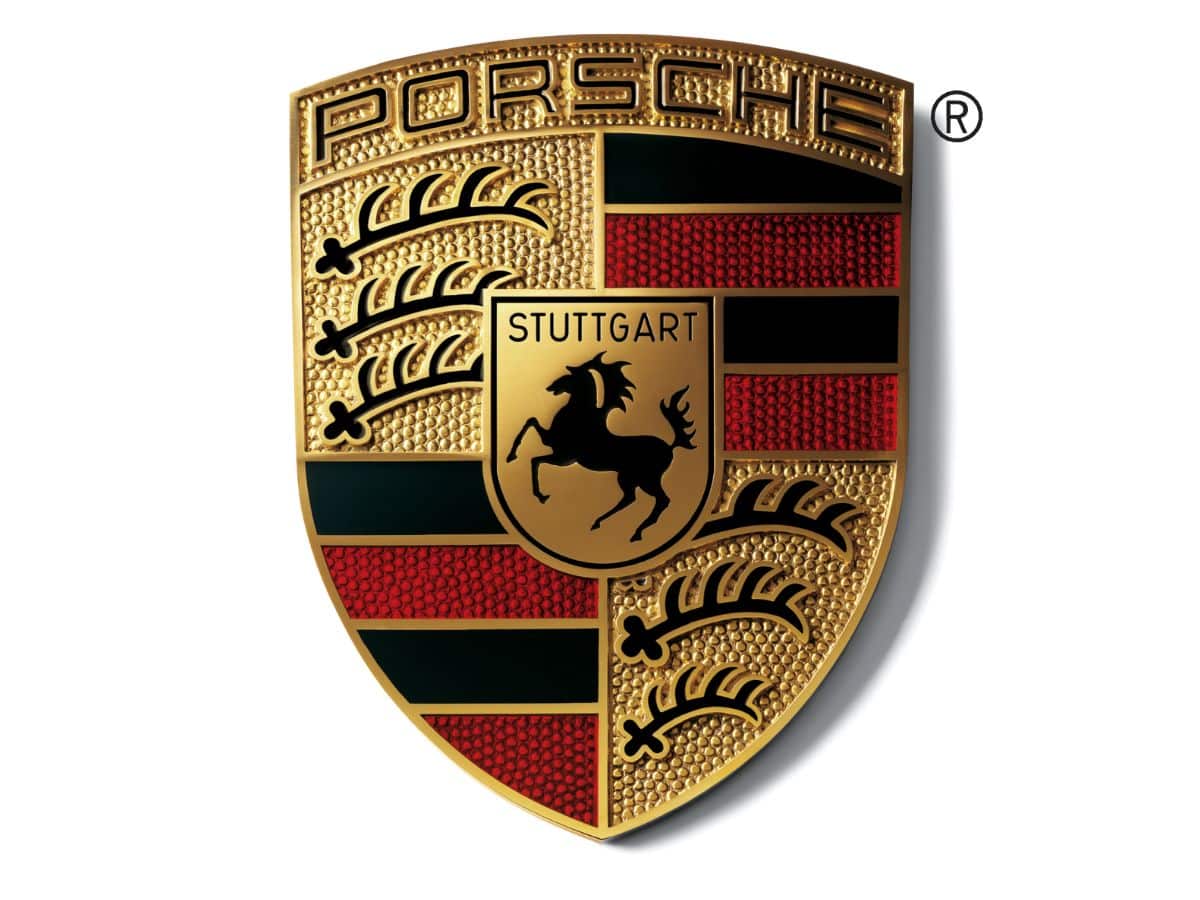 14. Porsche coat of arms
While some car emblems incorporate elements from family crests, luxury brand Porsche essentially created its very own coat of arms. The downright legendary car logo was introduced in 1952 by Ferdinand Porsche himself, who wanted to pay tribute to the local city of Stuttgart as well as the land surrounding it. On the emblem you'll find symbols like the mighty horse, which refers to Stuttgart's early days as a stud farm, as well as antlers and red/black stripes, representative of the Kingdom of Württemberg.
Car manufacturer founder: Ferdinand Porsche
Year founded: 1934
This logo appeared on: 1952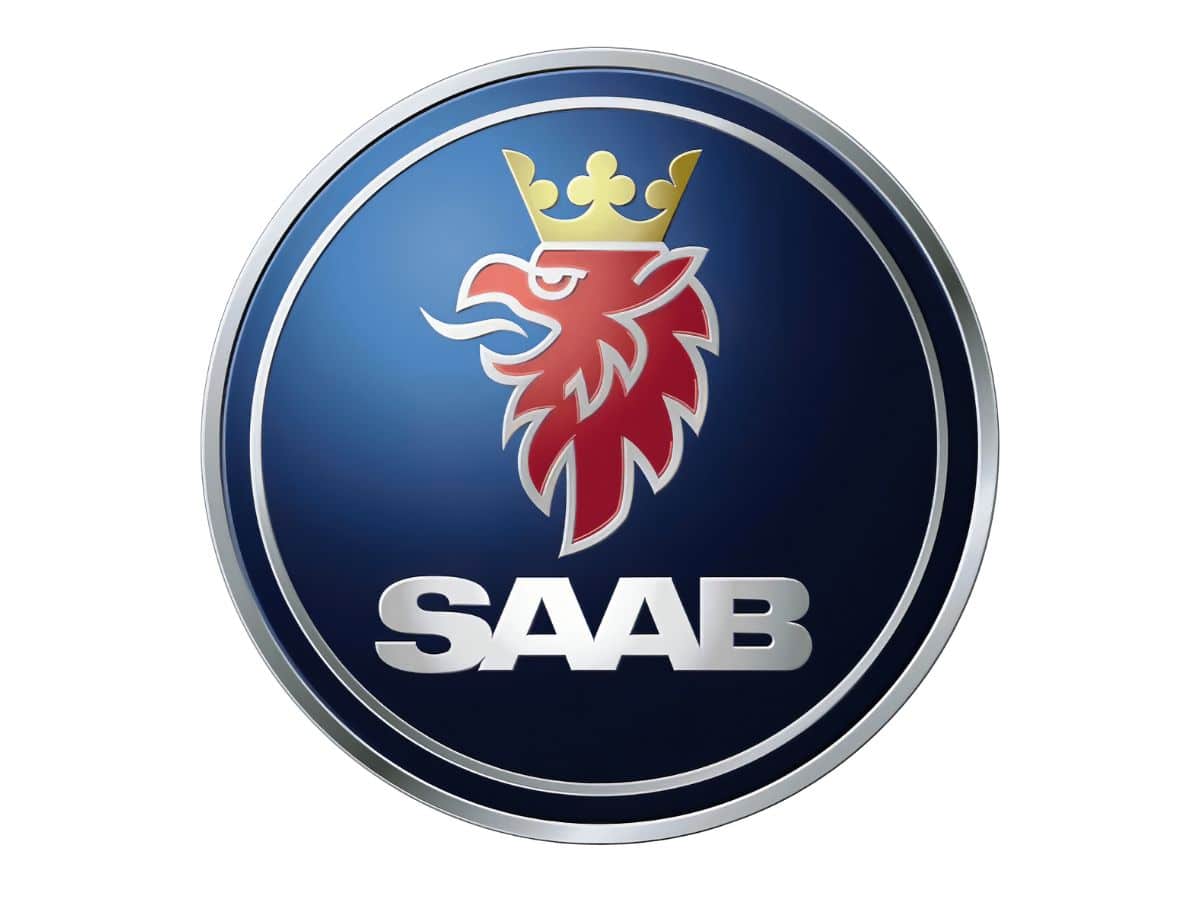 15. Saab coat of arms
Taking visual cues from the Swedish coat of arms, the Saab emblem features a red Griffin with a crown atop its head. Before that, the logo included an airplane propellor, whereas Saab was originally "Swedish Aeroplane Limited", a maker of fighter jets and other aircrafts.
Year founded: 1945
This logo appeared on: 1984
Unique car symbols
This group covers unique car symbols. This includes Audi, BMW, Bugatti, Chevrolet, Ford, Honda, Hyundai, Infiniti, Lexus, Lotus, Maserati, Nissan, Toyota, Volkswagen and Volvo.

16. Audi car emblem
Linking four silver rings together in harmony, the Audi car emblem appropriately signifies the 1932 unification of four German automakers: Audi, DKW, Horch and Wanderer, aka the Auto Union. Because each participating company released their own cars in addition to Auto Union cars, it was just the Auto Union cars touting the iconic emblem for decades. In 1987, the Auto Union became a wholly owned subsidiary of Audi, who quickly vanquished the name, but carried on the logo.
Car manufacturer founder: August Horch
Year founded: 1910
This logo appeared on: 1995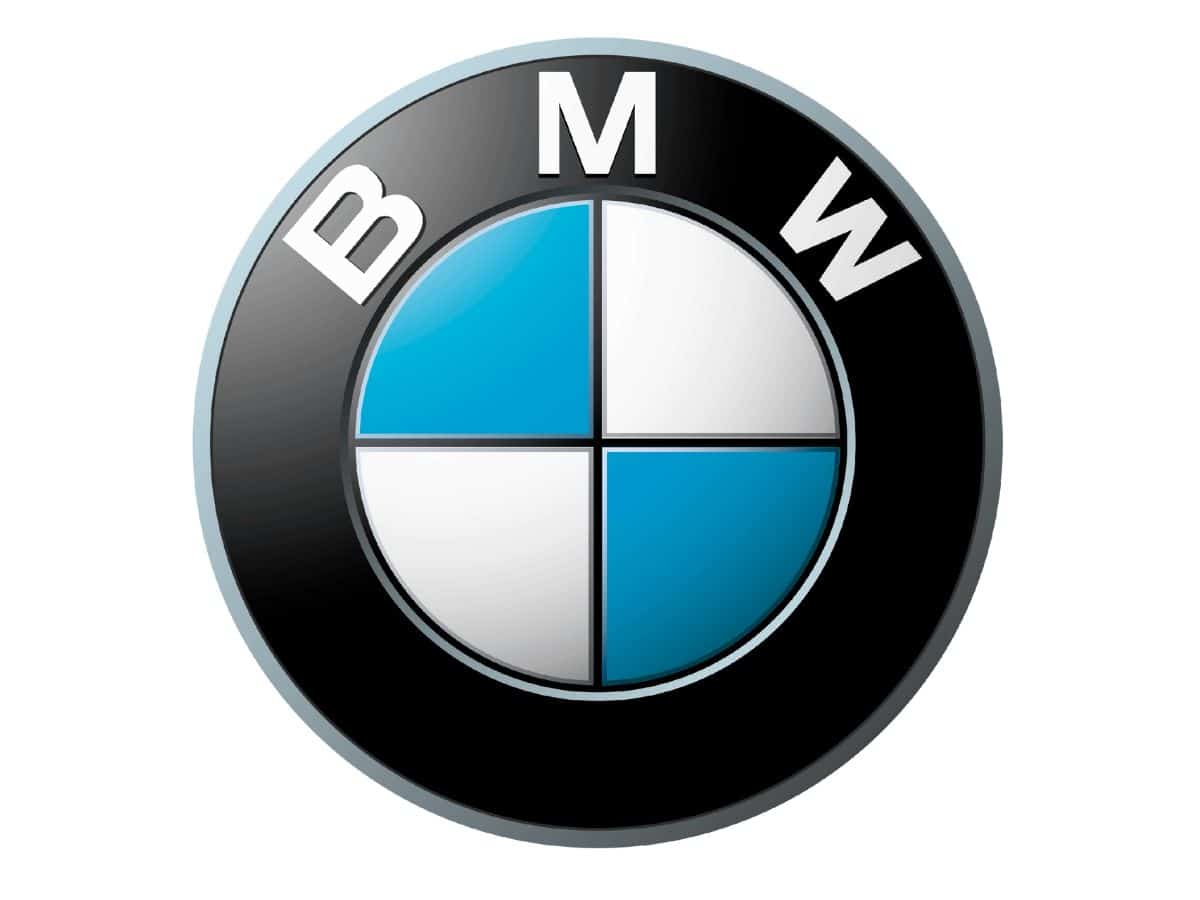 17. BMW symbol
There's still some debate over what the BMW car emblem (aka the BMW Roundel) actually signifies. In the 1920s, a myth circulated that the symbol is a white propellor and a blue sky, paying tribute to BMW's origins in aircraft engine production under the name Rapp Motorenwerke. However, most experts would argue that the car emblem emerged after Rapp Motorenwerke became automaker Bavarian Motor Works, prompting the company to put a Bavarian flag inside a circle for the official logo.
Car manufacturer founder: Camillo Castiglioni, Franz Josef Popp, Karl Rapp
Year founded: 1916
This logo appeared on: 1997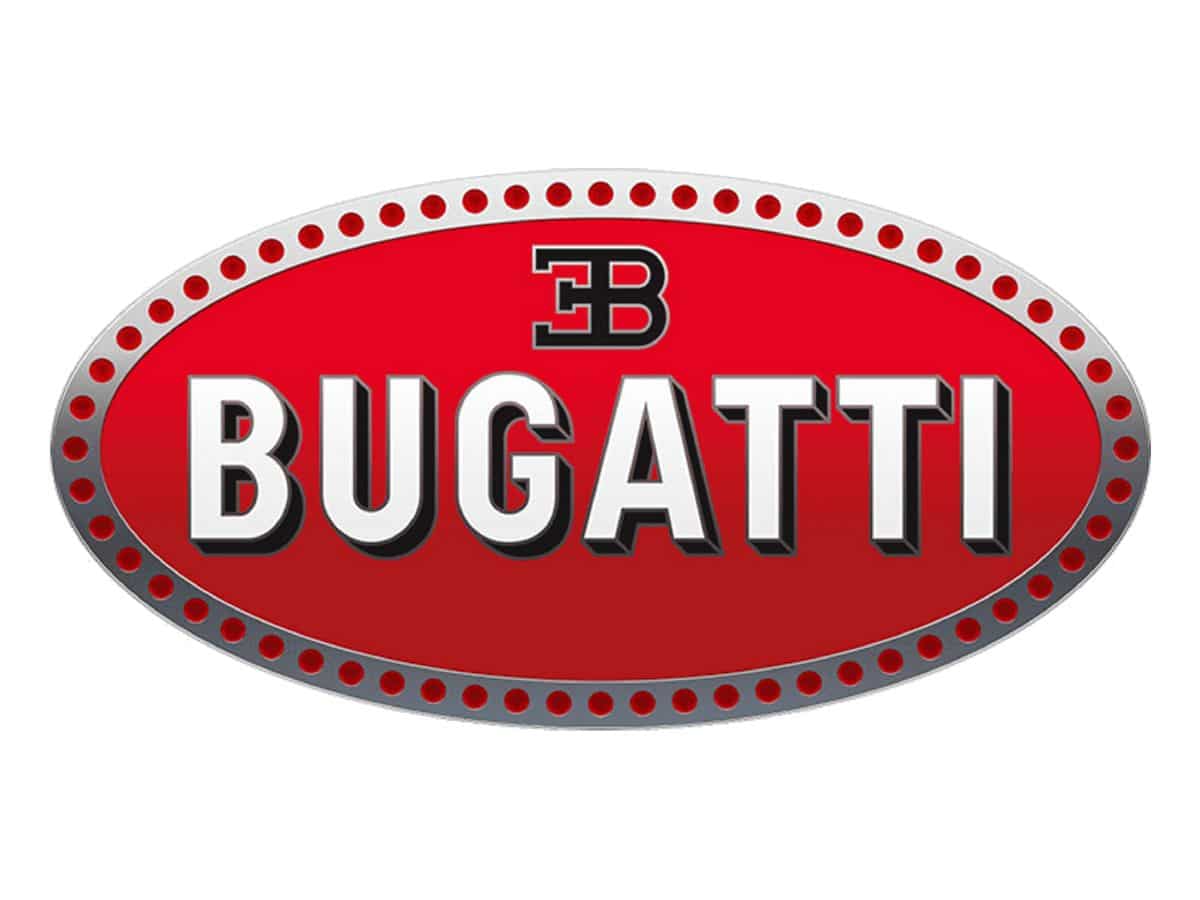 18. Bugatti car emblem
Bugatti was originally an independent company founded by Ettore Bugatti, who came from an artistic background and only manufactured 8000 cars. The name was later bought up by Volkswagen to become the powerhouse brand we all know today. Meanwhile, Ettore's initials compose the Bugatti emblem, which also makes reference to his fluid designs.
Car manufacturer founder: Ettore Bugatti
Year founded: 1909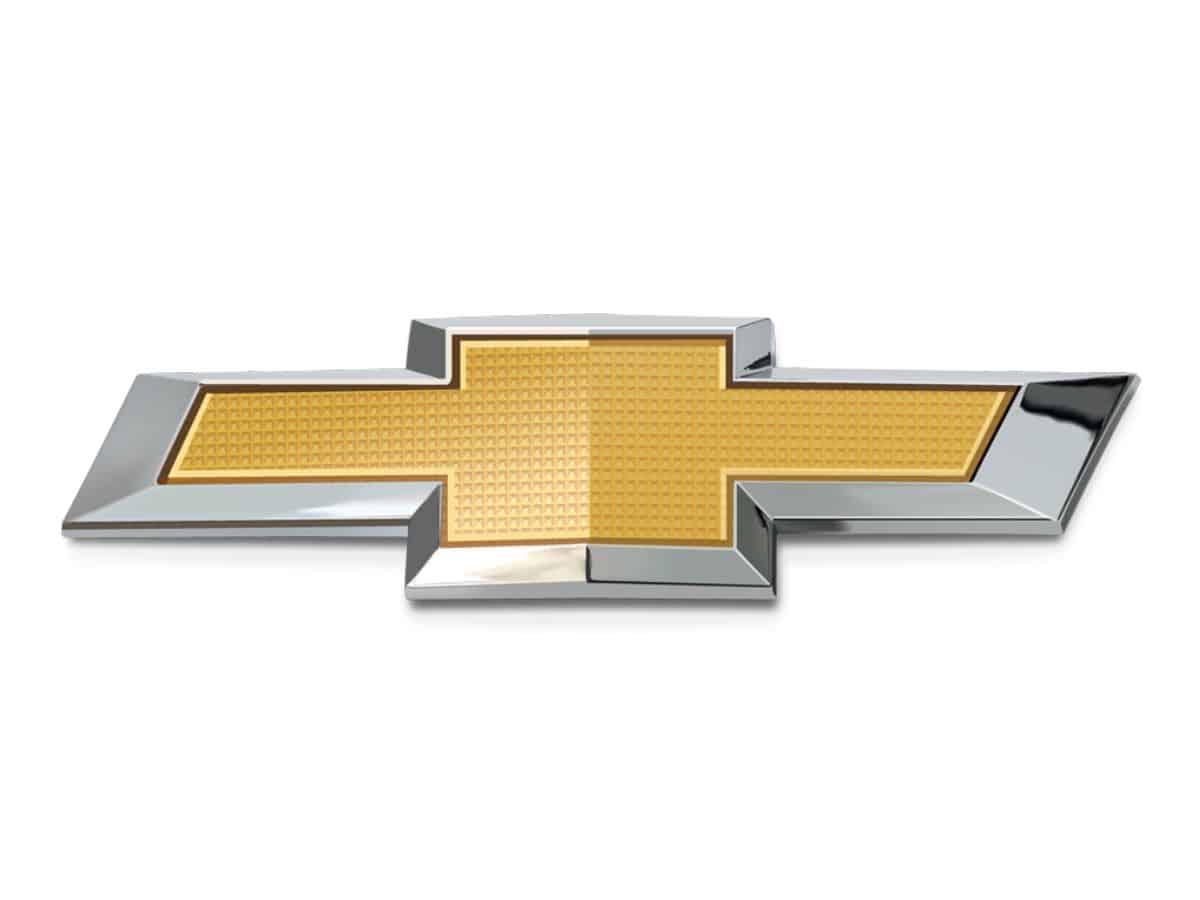 19. Chevrolet car symbol
According to legend, the Chevy logo was created after company co-founder William C. Durant became inspired by the wallpaper pattern in a French hotel room. However, Durant's own wife would later debunk the claim, insisting he came upon the symbol after seeing a newspaper ad for a bowtie. Meanwhile, other experts attest that it was actually fellow co-founder Louis Chevrolet who created the famous bowtie symbol, modelling it after the Swiss cross and paying tribute to his ancestral roots in the process. Hence, file this one under "unsolved mysteries".
Car manufacturer founder: Louis Chevrolet, William C. Durant
Year founded: 1911
This logo appeared on: 2011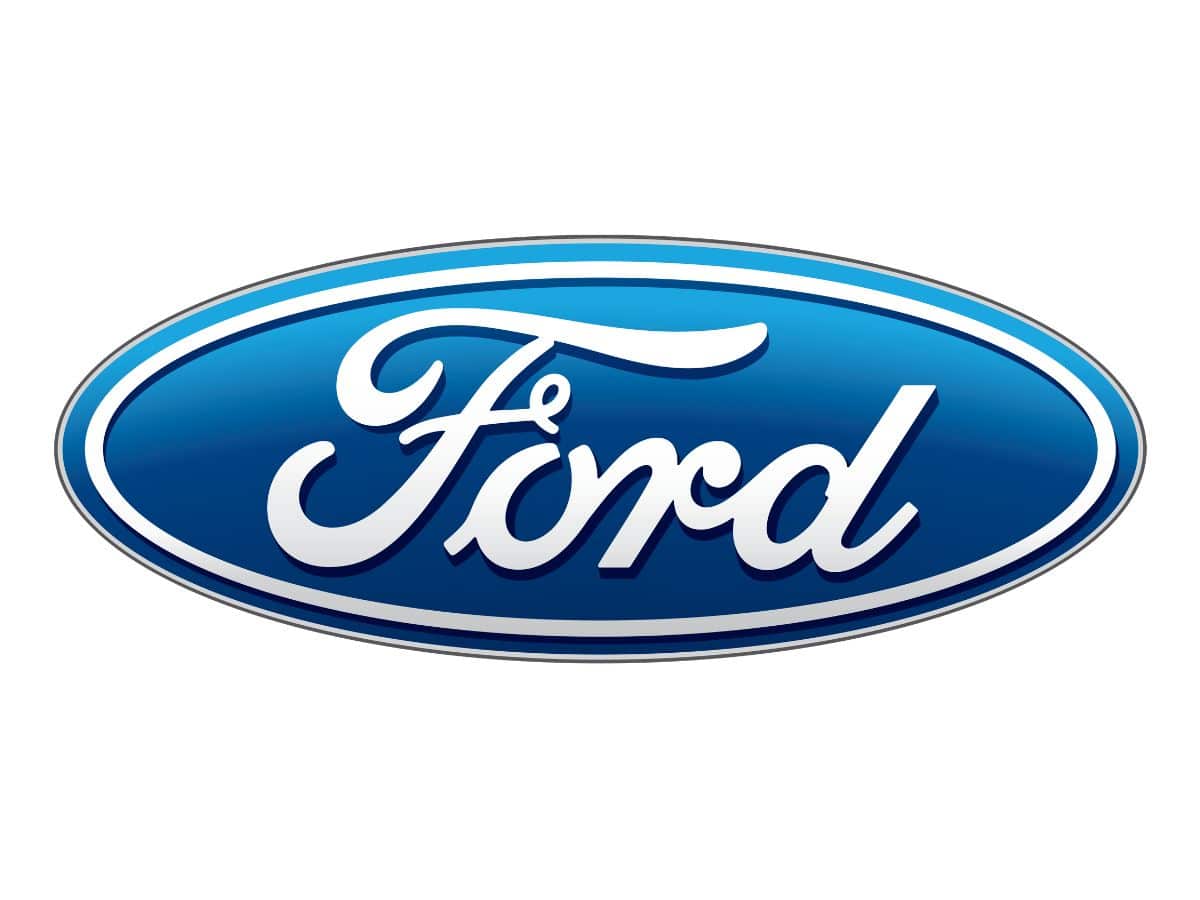 20. Ford car emblem
Nothing says 20th century America quite like the Ford logo, which has undergone noticeable revisions since its 1903 debut, while nevertheless retaining a core motif. Among those revision was a shortening of the name from "Ford Motor Co. Detroit, Mich" to just "Ford", and the implementation of a blue oval backdrop in the late 1920s. Also worthy of note was a drastic, short-lived logo change in 2000 that featured the words "Ford Motor Company" written in cursive against a white background. Somebody definitely got fired over that one.
Car manufacturer founder: Henry Ford
Year founded: 1903
This logo appeared on: 2003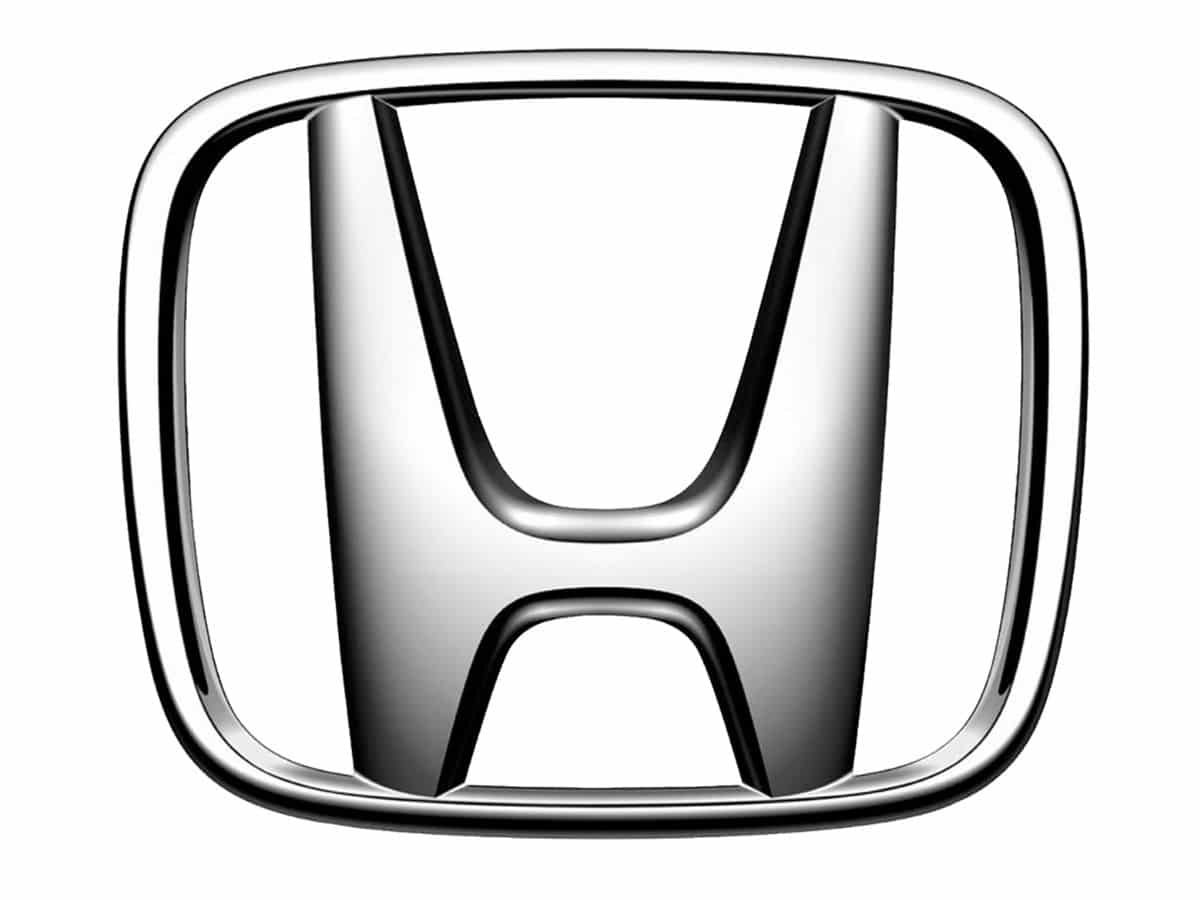 21. Honda symbol
Japanese automaker Honda keeps things appropriately minimalist in spirit on its car emblem, placing a silver "H" inside a rounded square. The "H" obviously represents the brand, but it also represents founder Soichiro Honda, who was a mechanic and race-car driver before he created a multi-billion dollar empire.
Car manufacturer founder: Soichiro Honda, Takeo Fujisawa
Year founded: 1946
This logo appeared on: 2000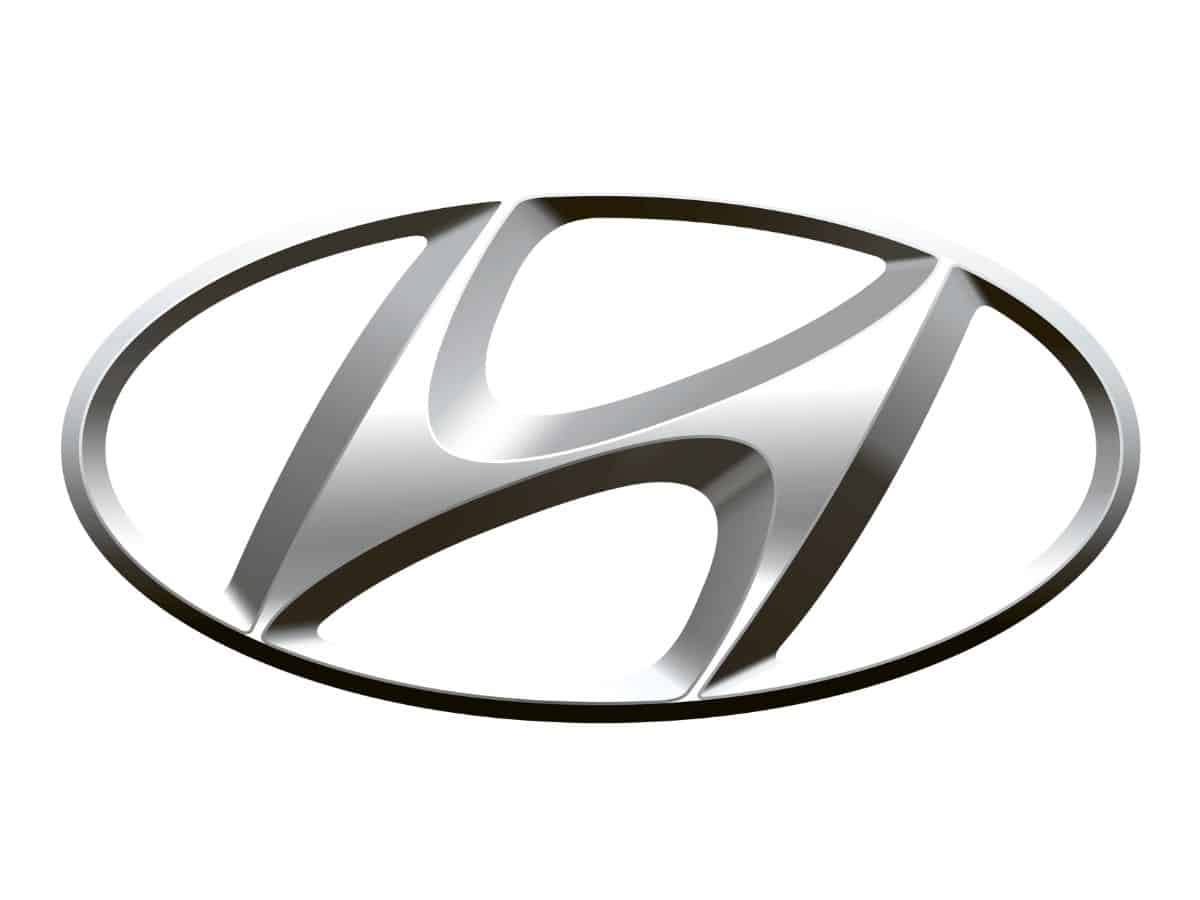 22. Hyundai emblem
Similar to Honda in name and emblem alike, South Korea's Hyundai uses a slanted "H" inside an oval as its badge of recognition. In addition to standing for Hyundai, the "H" is designed to resemble two people shaking hands, while the surrounding oval is intended to symbolise the company's perennial pursuit of quality, innovation and profit.
Car manufacturer founder: Chung Ju-yung
Year founded: 1967
This logo appeared on: 1992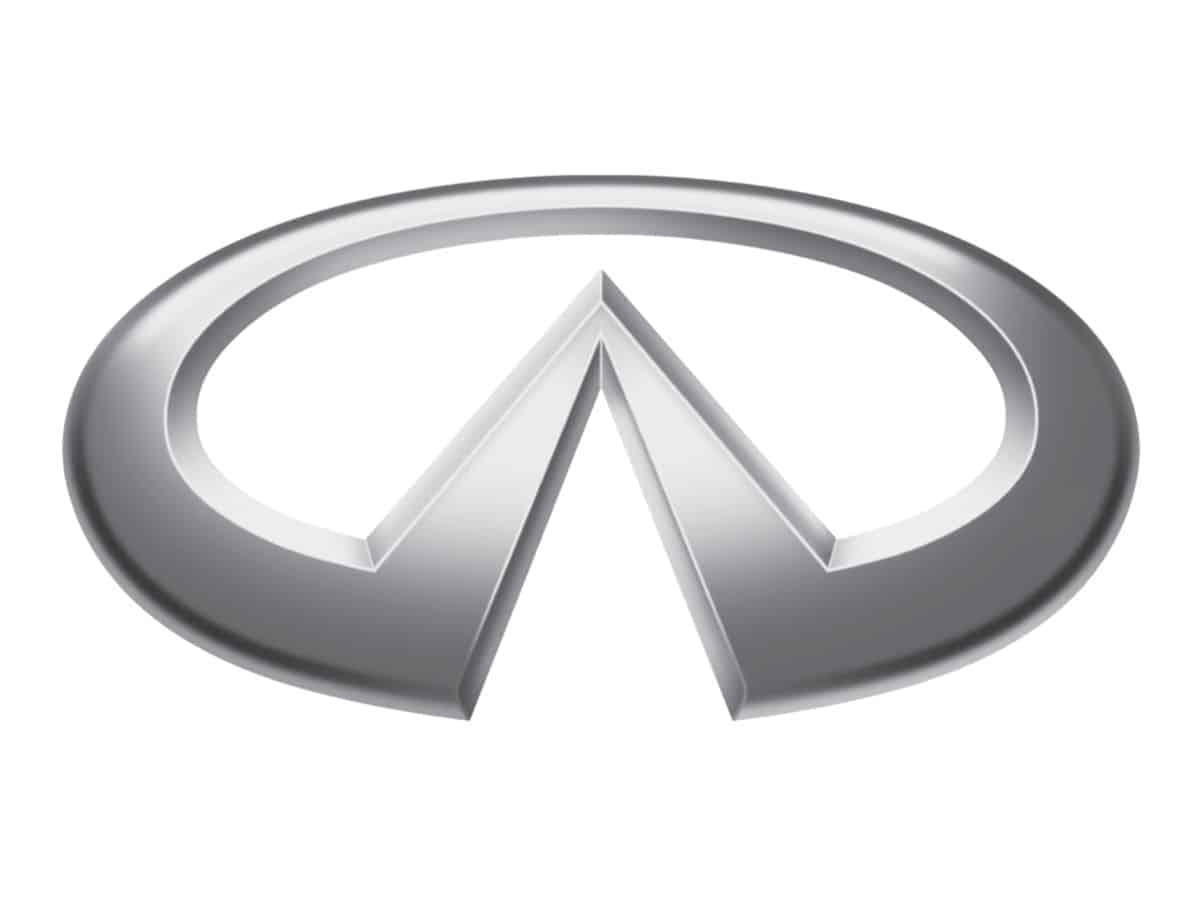 23. Infiniti car symbol
Infiniti was born out of Nissan's desire to compete in the North American luxury automotive sphere. The brand flaunts a car emblem that's simple in design, but somewhat elusive in concept. Some folks think it's two roads extending toward the horizon ("Horizon" being the project name used when Infiniti was being developed). Others think it's Japan's Mount Fuji. And let's not forget the small handful of people who are convinced the logo is nothing more than a downward facing Pac Man.
Year founded: 1989
This logo appeared on: 1987
24. Lexus car symbol
Sometimes a cigar is just a cigar, and sometimes a car emblem is just a slanted "L" inside an oval. Nevertheless, the Lexus car logo is still pretty sexy. As for the brand name, it's a derivation of Alexis, which was originally what Toyota's luxury arm intended to call itself.
Car manufacturer founder: Eiji Toyoda
Year founded: 1989
This logo appeared on: 1988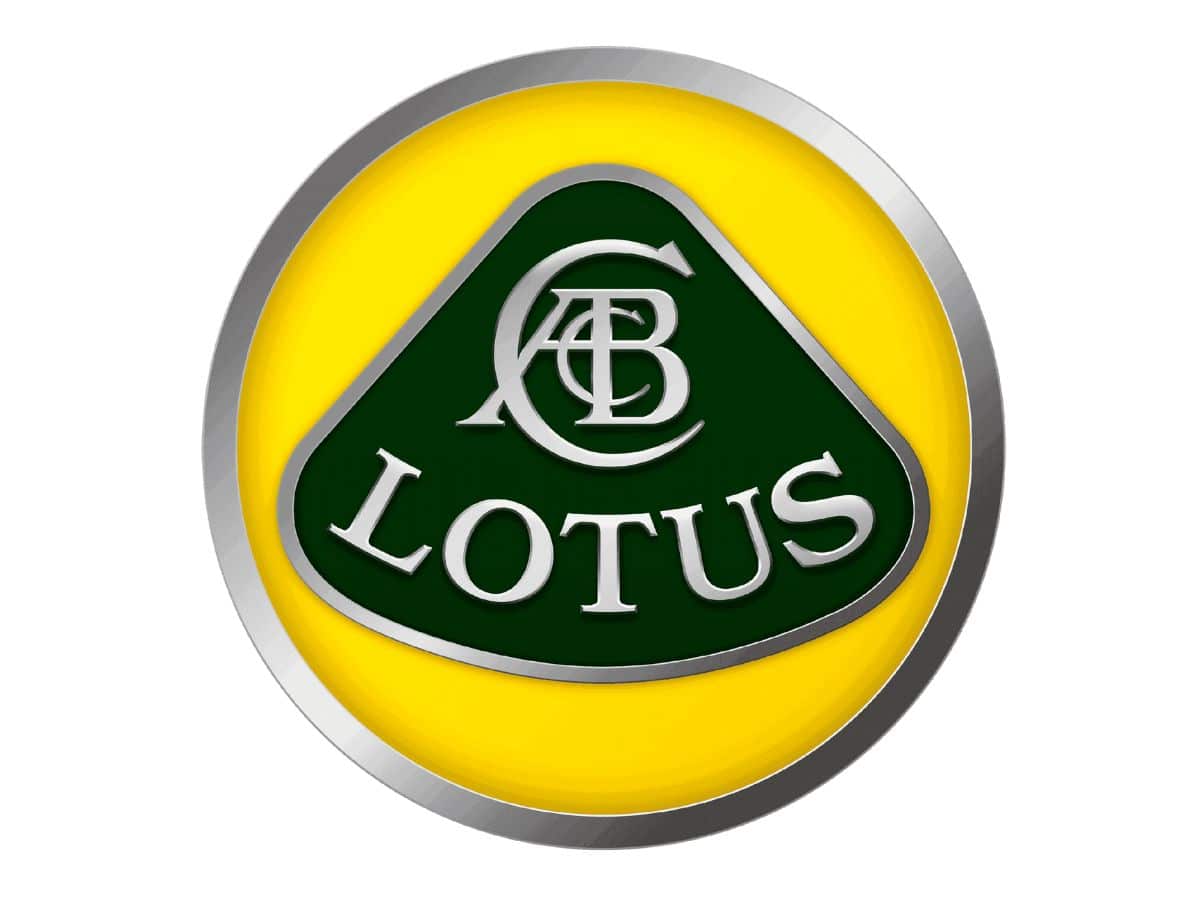 25. Lotus emblem
The Lotus car emblem was first established in 1952 and has remained virtually the same ever since. It puts British founder Anthony Colin Bruce Chapman's initials inside a rounded triangle inside a circle. In the backdrop you'll find British Racing Green and yellow, the latter meant to capture Chapman's sunny outlook on the future.
Car manufacturer founder: Colin Chapman
Year founded: 1948
This logo appeared on: 2009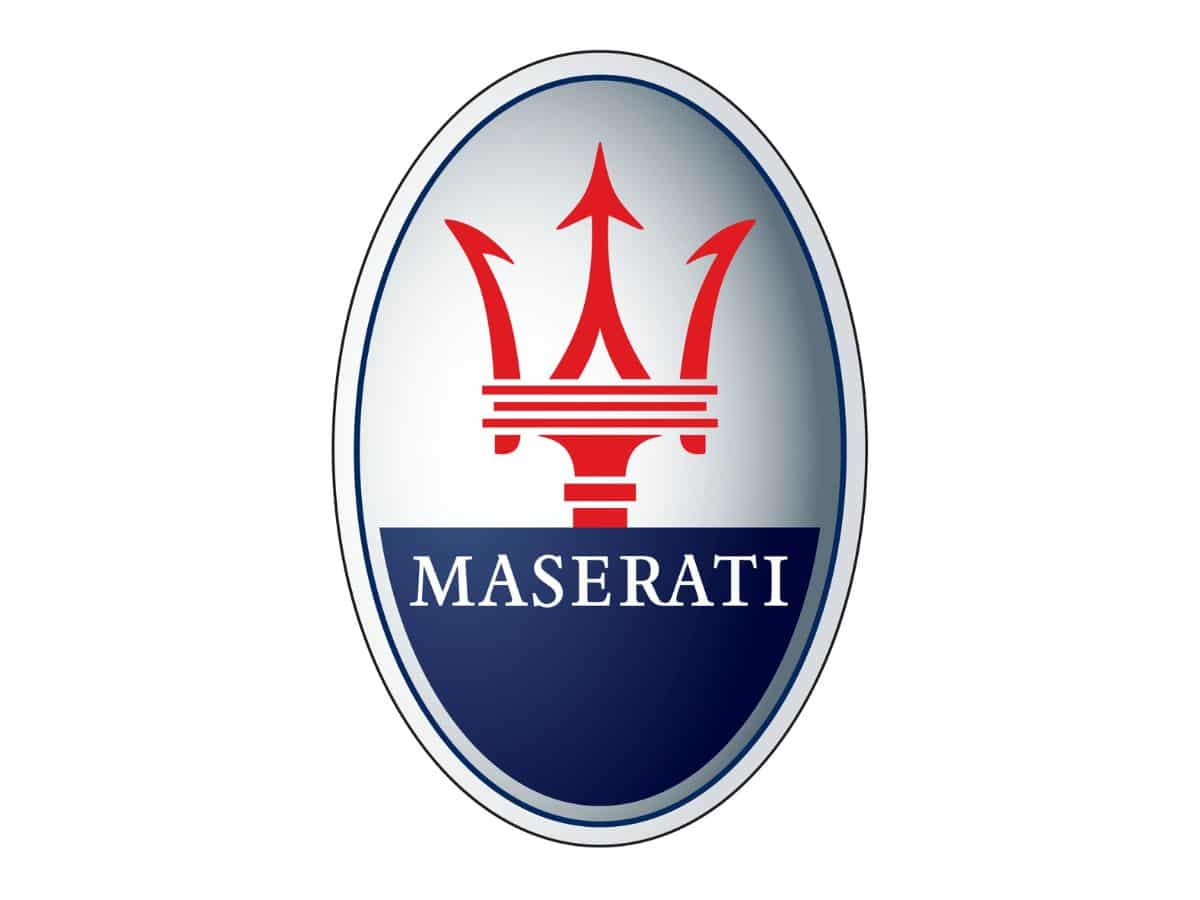 26. Maserati car emblem
Lovers of Roman mythology will immediately recognise Maserati's car logo, which puts Neptune's trident above the brand name. The design is more or less the same now as it was upon its 1926 debut. At the time, Maserati's headquarters was in Bologna, Italy, and nearby was a statue of Neptune himself. The car emblem also features Bologna's colours of red and blue.
Car manufacturer founder: Alfieri Maserati
Year founded: 1914
This logo appeared on: 2006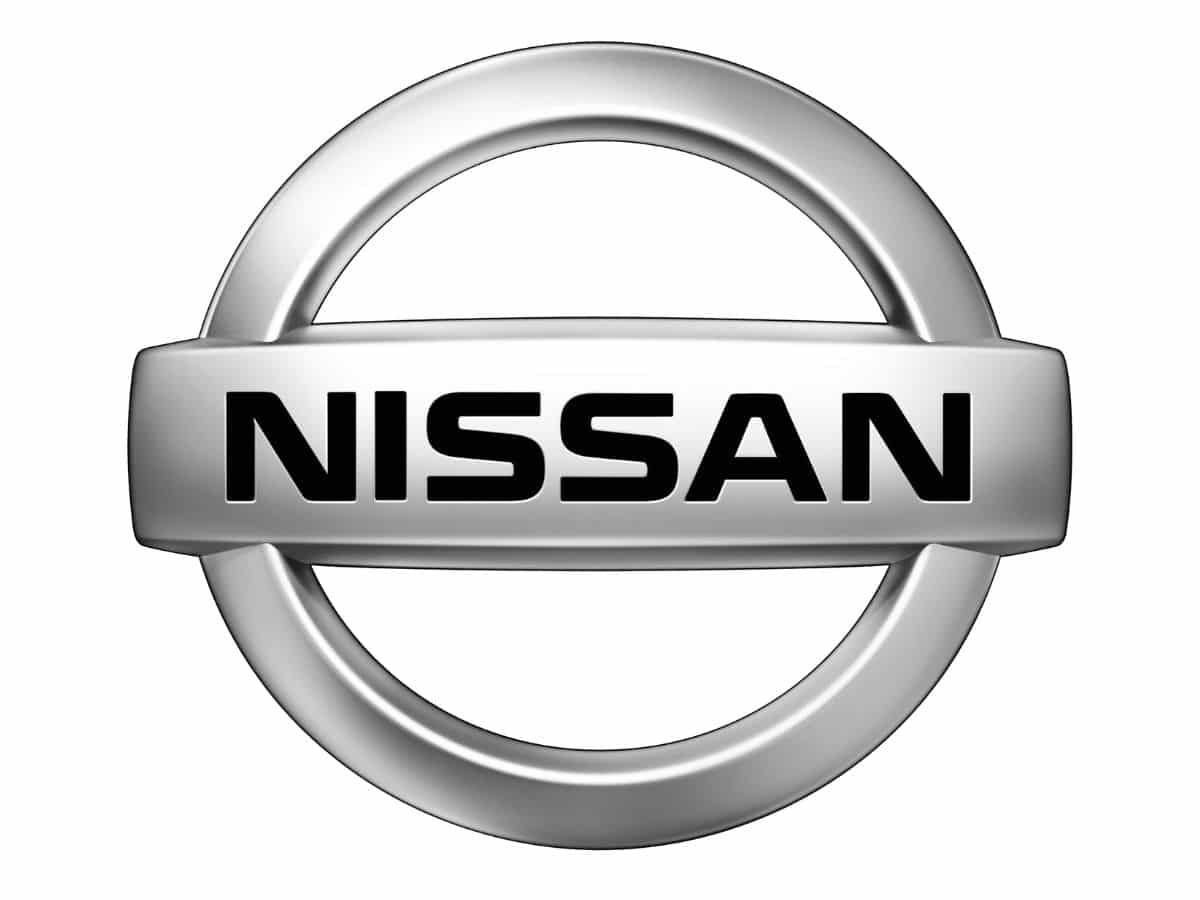 27. Nissan emblem
Nissan has always been a practical brand and its car emblem is likewise practical, with the company name positioned inside a silver rectangle within a circular perimeter. The logo's lineage can be traced to when Nissan took over automaker Datsun (now known as DAT motors), whose emblem was similar in design, but different in colour. Specifically, Datsun employed blue on the rectangle and a red circle to indicate Japan's iconic "Rising Sun" symbol.
Car manufacturer founder: Masujiro Hashimoto
Year founded: 1933
This logo appeared on: 2001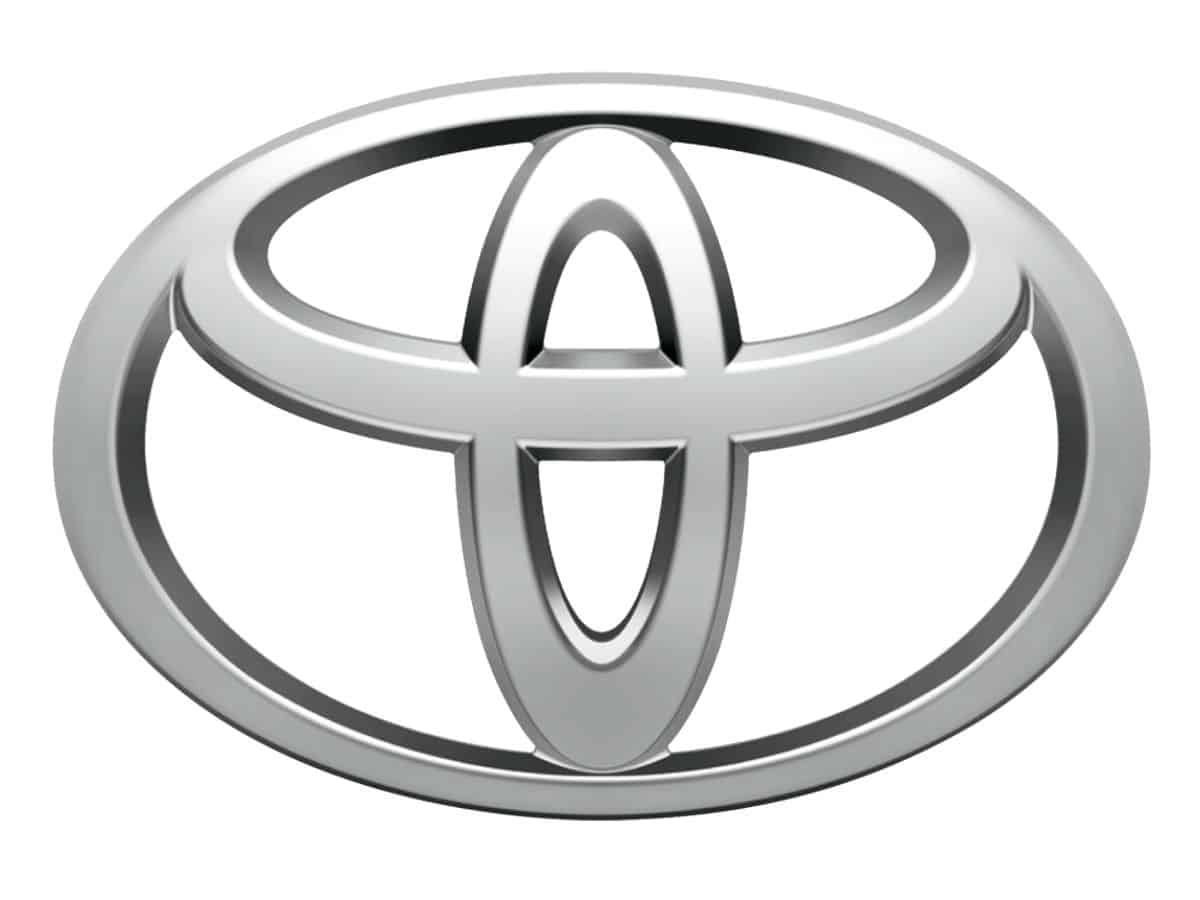 28. Toyota car emblem
More than just an abstract "T", the Toyota logo comes rife with meaning. Specifically, the two overlapping ovals symbolise trust between company and consumer, while the three ovals taken as a whole indicate the triad of customer, car and innovation. Leaving no theoretical detail behind, Toyota claims that the white space represents unrealised potential.
Car manufacturer founder: Kiichiro Toyoda
Year founded: 1937
This logo appeared on: 1989
29. Volkswagen car emblem
Omnipresent automaker Volkswagen is often referred to as "VW", and their emblem follows suit, stacking a "V" on top of a "W" inside a circle. The emblem is simple, straightforward, and essentially everywhere.
Car manufacturer founder: German Labour Front
Year founded: 1937
This logo appeared on: 2012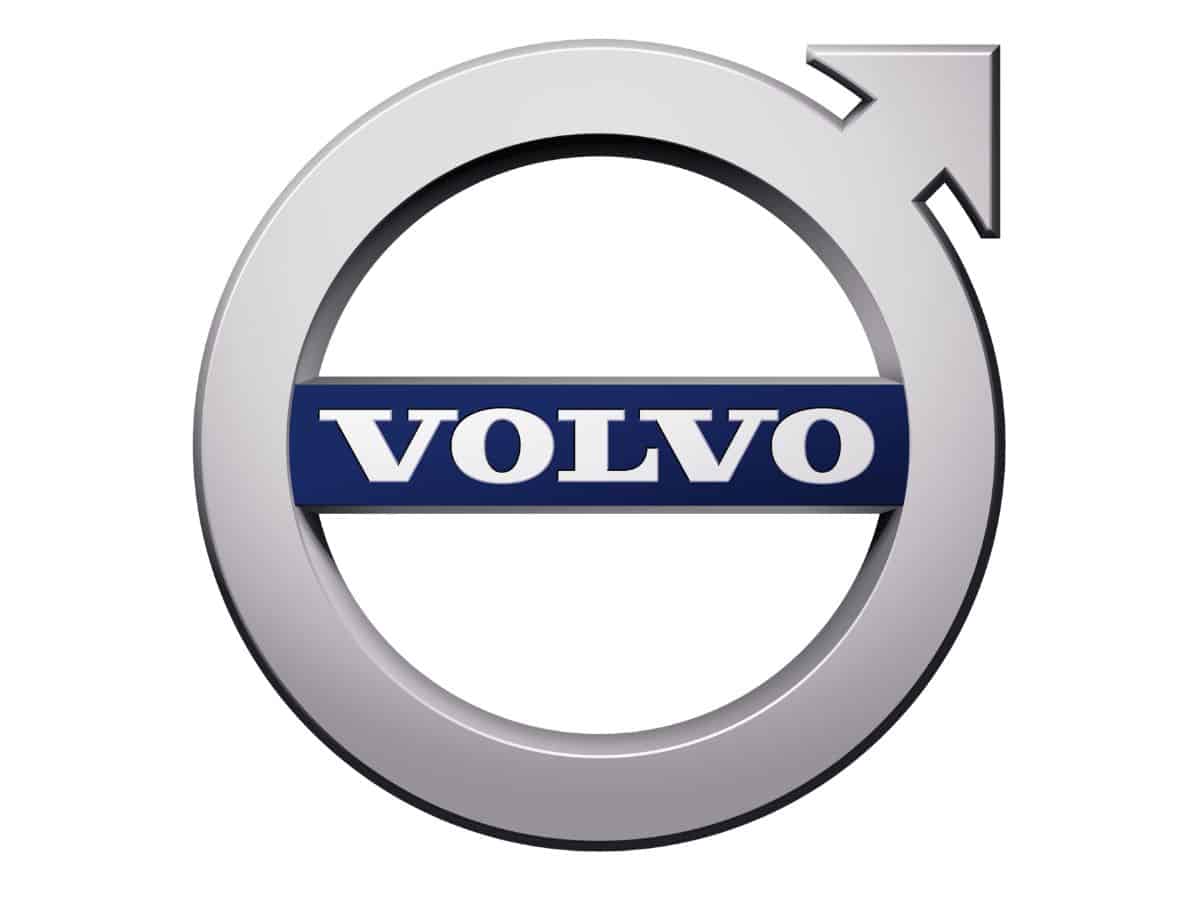 30. Volvo car emblem
It was 1930 that Volvo changed its logo to incorporate the circle with an arrow pointing upward. While the emblem is a direct nod to iron alchemy and the Greco-Roman god of war, it's also meant to symbolise strength, security and innovation. The most recent modification came in 2014, when Volvo placed the brand name completely inside the circle.
Car manufacturer founder: Assar Gabrielsson, Gustaf Larso
Year founded: 1927
This logo appeared on: 2006
You'll also like:
Getting Muddy with the $350,000 Aston Martin DBX SUV
Top 10 Australian Car Websites & Magazines
Top 10 Hypercars in the World
Have you subscribed to 2021 Ford Bronco Midnite Edition is Sleek AF? You can also follow us on Facebook, Twitter, and Instagram.
---
Featured Video from Man of Many