Is This Toyota-Backed Flying Car the Future of Transport?
With plans to start producing its flying car by 2023, SkyDrive first had to pass the milestone of successful test flights. On August 25, the Japanese startup released a video showing their manned flying vehicle effortlessly flying around the Toyota Test Field, taking all of us one step closer to flying cars.
You'll also like:
Qantas Reopens its First Class Lounges Just in Time For the Trans-Tasman Bubble
$37 Million Bombardier Challenger 3500 is Luxury at 'Zero Gravity'
United Airlines is Bringing Back Supersonic Jets with a Boom
SkyDrive is being backed by Toyota, and the little company recently received $37 million dollars in funding. That investment has paid off. The single-seat aircraft took off to a height of six feet above ground and then circled the test area for around four minutes. "Of the world's more than 100 flying car projects, only a handful have succeeded with a person on board," notes SkyDrive CEO Tomohiro Fukuzawa. "I hope many people will want to ride it and feel safe."
Perhaps part of the success of the vehicle is that SkyDrive has kept it small. The SD-03 is only 13 feet in length and width, and stand roughly 6.5 feet tall. It's designed to fit just the pilot, so it won't be a good option for Soccer Moms. Still, it is small enough to fit in a parking space meant for two cars, so it could be ideal for urban use.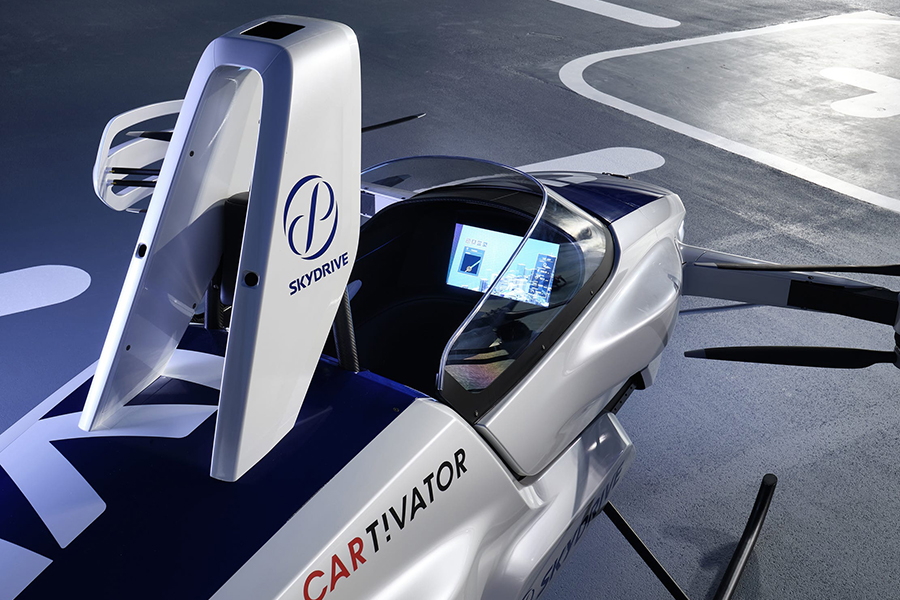 The prototype flier is powered by electric motors. These motors drive eight rotors that are located at each of the vehicle's four corners. SkyDrive has gotten the vehicle to the point where it can fly for five to 10 minutes at low speed, but they're working to increase both the speed—up to 40 miles per hour—and the flight time—up to 30 minutes. The company has the goal of getting approval for the vehicle by the end of the year.
That's a huge milestone if they plan to keep their 2023 production date. While the SD-03 has taken the spotlight for the moment, the company is also working on the SD-XX, which can fly at up to 1,640 feet for 12 miles at 62 miles per hour. With these kinds of advances happening, it won't be long before we're flying to work each day.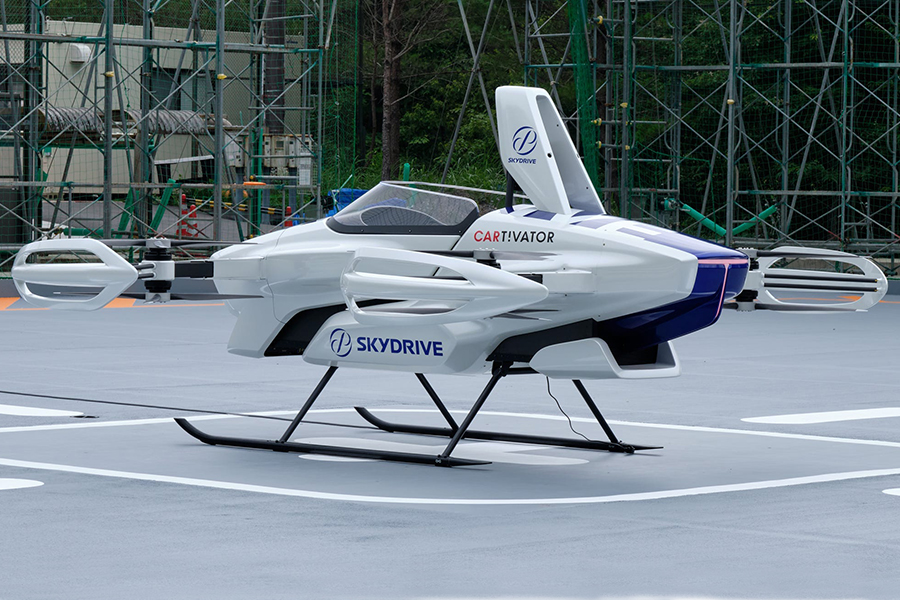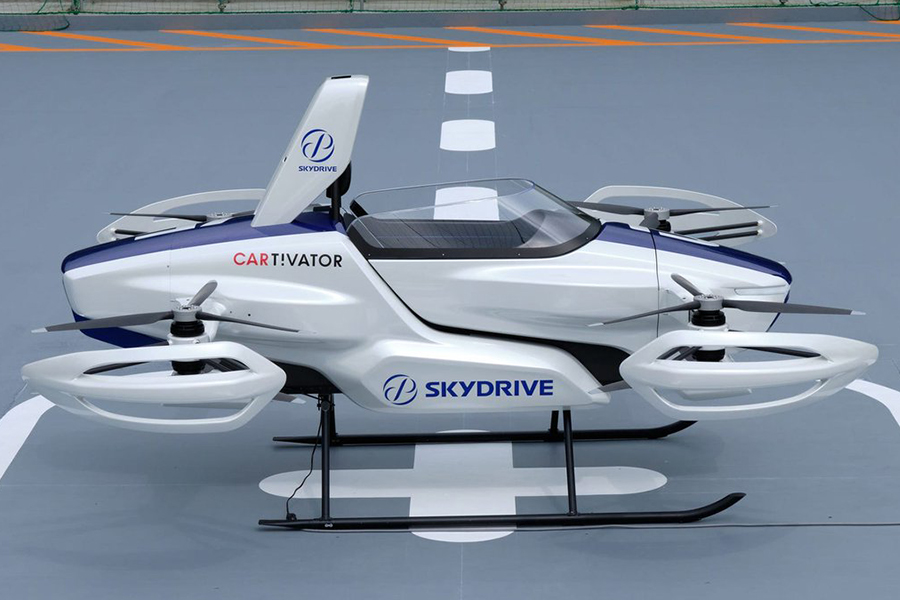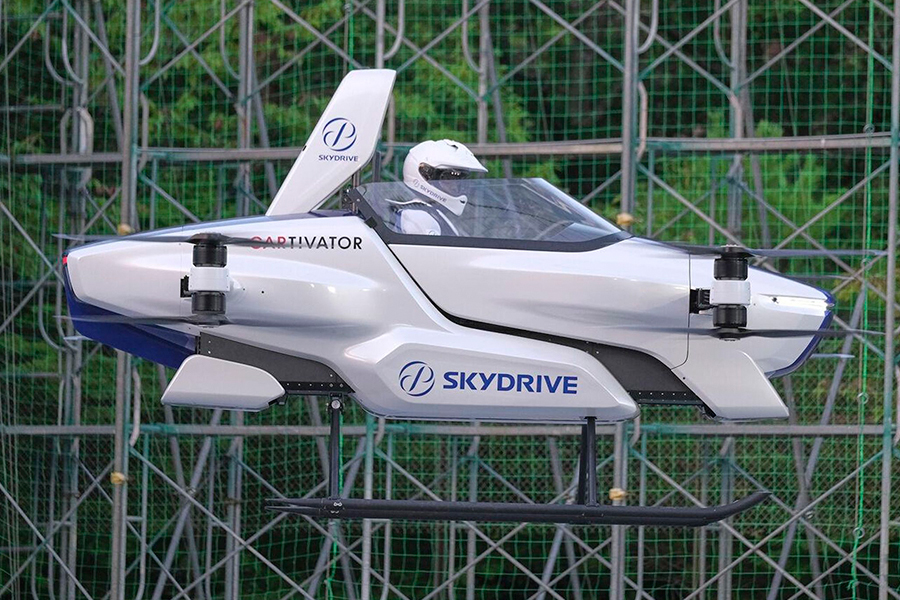 You'll also like:
Andrew 'Twiggy' Forrest Picks Up New $98 Million Private Jet
'New Concorde' Supersonic Jet Could Fly London to New York in 3 Hours
SpaceX Pilot's Breathtaking View of Australia Through Inspiration4's Dome Window