Andrew 'Twiggy' Forrest Picks Up New $98 Million Private Jet
The second 10 Richest People in Australia for 2022 Revealed, Fortescue Metals chairman and all-around Aussie legend Dr Andrew "Twiggy" Forrest has taken time away from his philanthropic work to drop the bag on a $98 Million – Bombardier Global Express 7500 private jet. And after adding a casual $15 Billion to his net worth in 2020, we think this is the perfect machine for a weekend getaway.
You'll also like:
Inside the $115 Million L.A. Mansion from 'The Godfather'
Inside Jerry Seinfeld's $14.95 Million Colorado Mansion
SpaceX Aims at Mars Passenger Flights in 2024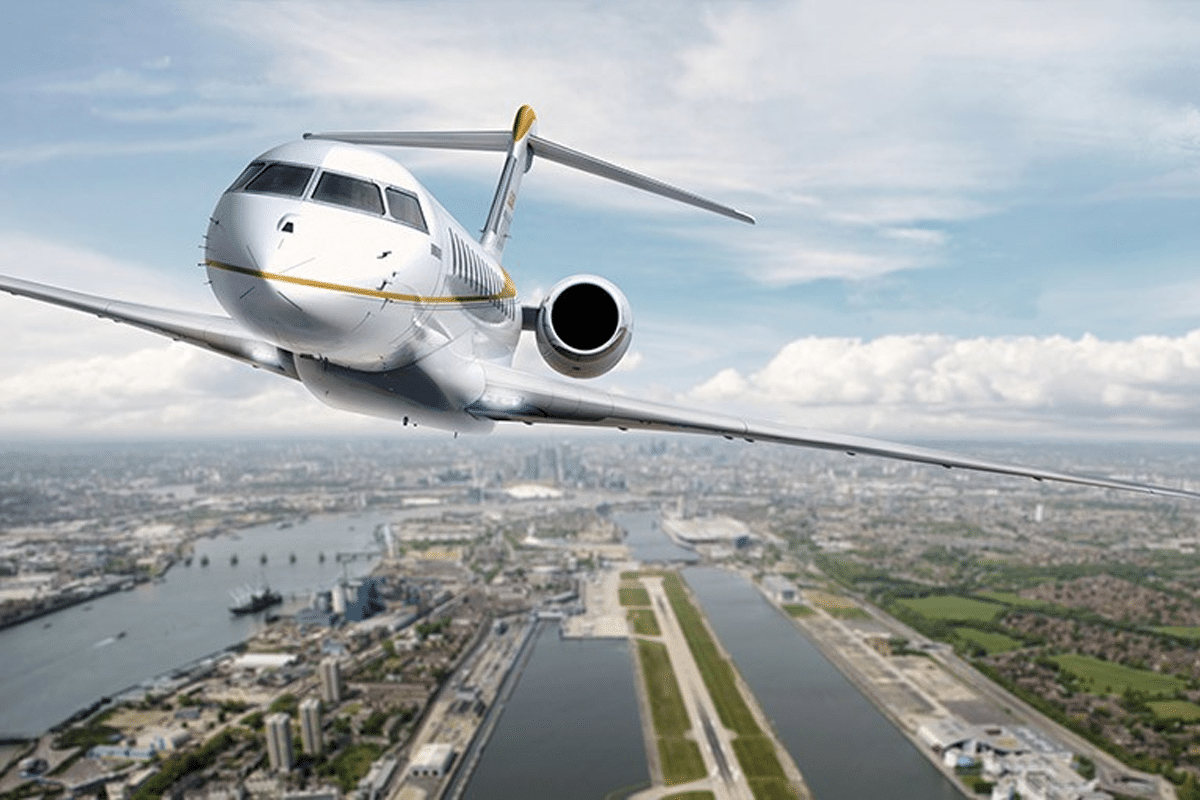 The Aussie legend made a gigantic profit in 2020. With increasing iron ore prices he saw his personal wealth swell by 126 per cent, coinciding with some high-profile acquisitions and donations. Including the purchasing of R.M. Williams for $190 Million and a $70 Million donation to bushfire victims.
Now, Twiggy is turning his gaze upon himself, recently acquiring the $98 Million Bombardier Global 7500 aircraft which stands alone as the world's largest and longest-range business jet. And it didn't take long for Twigs to put the 14260 km of range capabilities of his new toy to the test. According to the AFR, the Billionaire logged a direct flight from Perth to Honolulu as soon as he took delivery, a run that spans roughly 10,900 km! It sounds like the Global 7500 still had plenty of range left in the tank.

The Bombardier Global 7500 is a true businessman's PJ. With a cabin that is designed around the occupants, it's perfect for any business opportunities that might arise at 51,000ft. It features an unprecedented array of floor plans and furnishing options, with four customisable living spaces it gives you the freedom to effortlessly travel wherever and whenever.
Large windows line the cabin and with a table that comfortably seats six, you can seat guests together for a business lunch or a family dinner. And savour the finest food and wine's from around the world, meticulously prepared in the industry's largest and most well-appointed kitchen.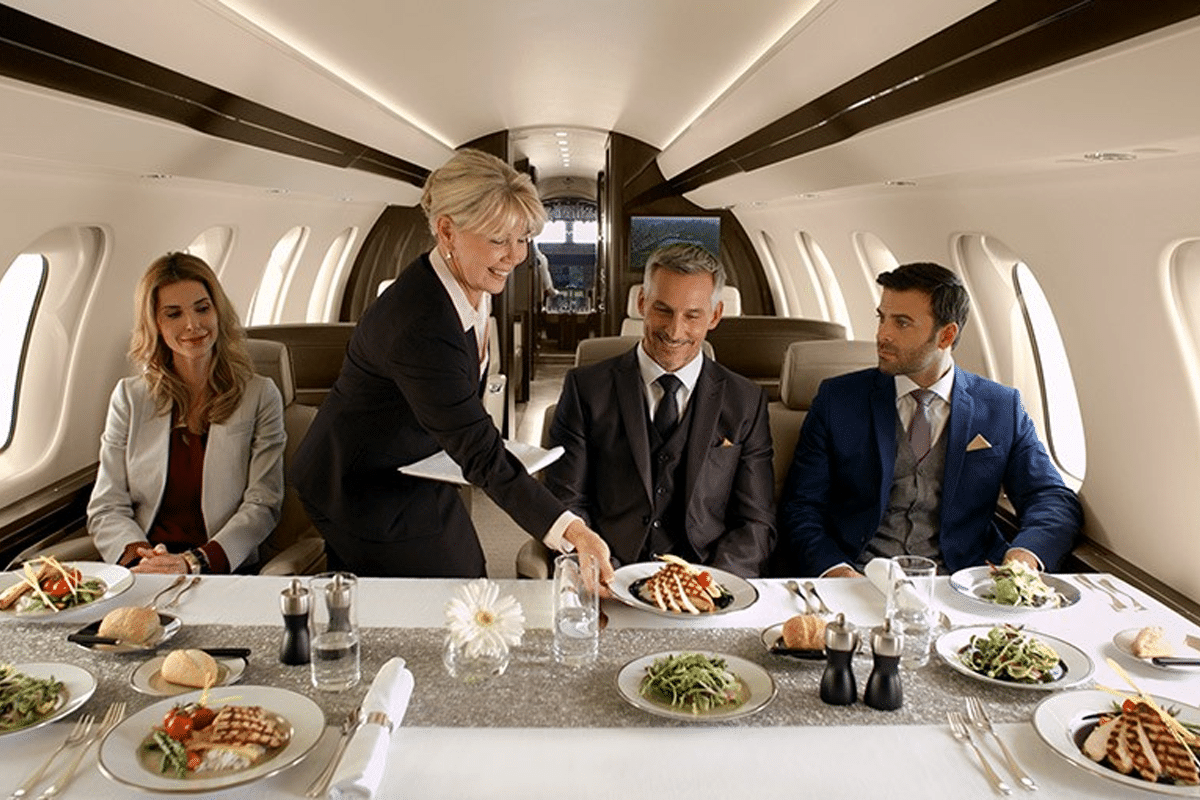 The jet is a technological marvel with industry-leading features. In the cabin, you'll find a Pũr Air system with in-built HEPA filters that capture up to 99.99% of allergens, bacteria and viruses. Available exclusively on Global aircraft, the system offers both purified and 100% fresh air, delivering cleaner air with better humidity and quicker heating and cooling than 100% fresh air only systems.
On the outside, you'll find a trademark Smooth Flĕx Wing. The technological marvel that's engineered for maximum control and agility at all speeds while providing the industry's smoothest ride. Finally, the GE Passport engines, designed specifically for the jet, power it to a top speed of Mach 0.925 (1142km/h) which is just under the speed of sound!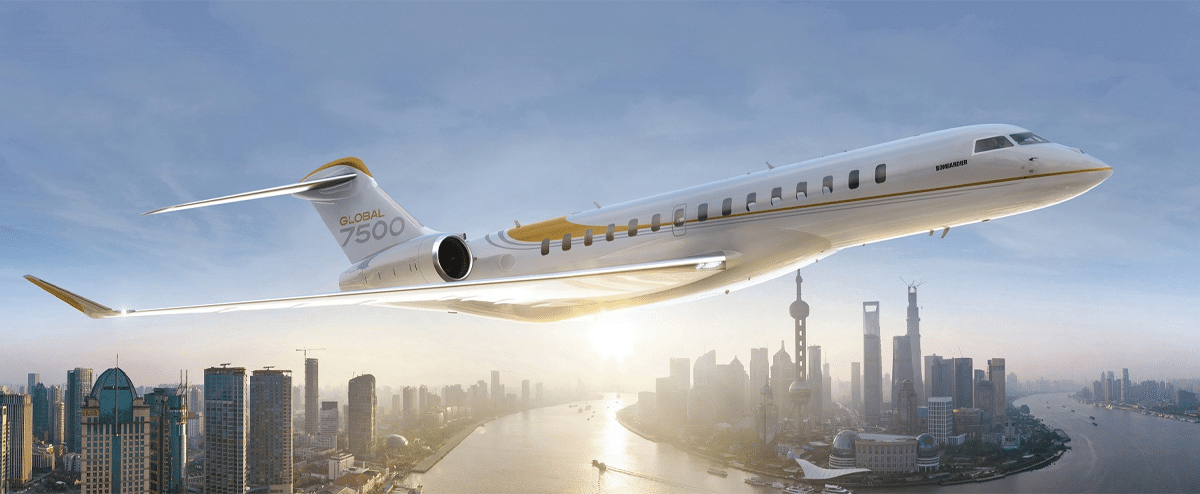 Bombardier Global 7500 Specifications
Living Spaces: Four (customisable)
Engines: GE Passport, designed specifically for the Global 7500 business jet
Thrust: 18,000 pounds
Top speed: Mach 0.925
High-speed cruise: Mach 0.90
Typical cruise speed: Mach 0.85
Range: 7,700 nautical miles (14260 km)
Maximum operating altitude: 51,000 ft
Length: 111 ft
Wingspan: 104 ft 0 in
Capacity: Up to 19 passengers
Price: $98 Million approx.
You'll also like:
Inside the $115 Million L.A. Mansion from 'The Godfather'
Inside Jerry Seinfeld's $14.95 Million Colorado Mansion
Gulfstream's $100 Million G800 Business Jet is its Fastest Ever