Crooked Motorcycles Custom BMW K100 is Stealthy Beauty
Motorcycle customisers have long looked to fighter jets for inspiration and now, Crooked Motorcycles is continuing the tradition with its custom BMW K100. Inspired by the Lockheed F-117 Nighthawk stealth jet, this build not only melds the jet with the bike, but also brings together aspects of a naked bike, café racer, and scrambler for one stunning ride aptly named the Nightcrawler.
You'll also like:
Harley-Davidson's World First Pan America 1250 Unveiled
Machine 1867 Lengthens Out the Gilera Extra Rossa 175
Symbolism Informs the Design of the Kawasaki KX 450 3D Core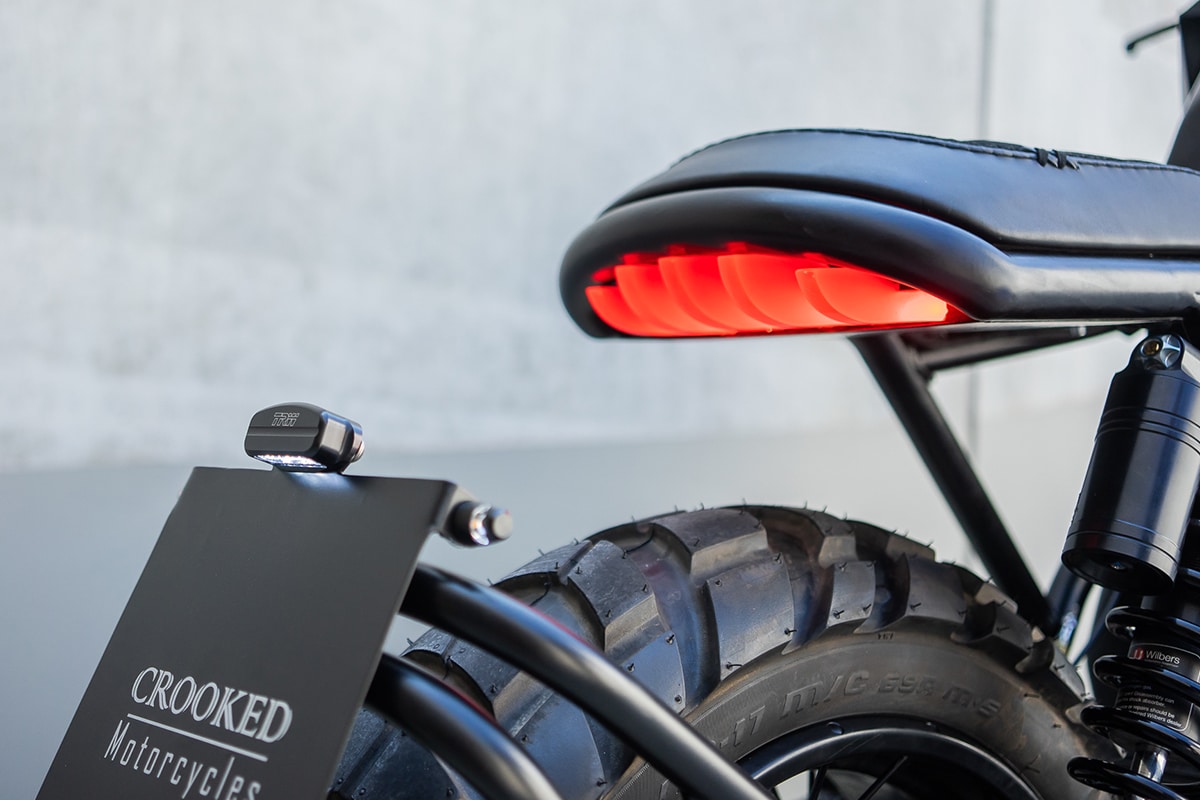 Based in Memmingen in Bavaria, Germany, Crooked Motorcycles started with a 1986 BMW K100 motorcycle for this build, which they put together for Murat, the owner of BeardBrothers. The frame was cleaned and reduced, before being finished to include a rear loop that features laser-cut acrylic for the rear lights. After completing the frame, Crooked Motorcycles then went on to tackle the gas tank. Using cold rolled steel, each piece of the tank was cut out by a water jet after first designing it in 3D software. The angles precisely match up with the looks of the F-117.
Every piece was then meticulously welded together to form the tank. A black finish was added, matching the finish on the frame, completing the emulation of the Nighthawk. The black colour was added to the inline-four motor as well as the OEM exhaust pipes. The exhaust also features a Cobra SPX carbon muffler with a removable dB killer. Crooked Motorcycles also added a TRW handlebar with mounted mirrors, a Motogadget digital instrument cluster, a Motoscope Pro display, and a JW Speaker LED headlamp.The leather seat is hand-stitched, and the front forks are fully adjustable. The knobby tires add even more to the edgy demeanor of the build.
The Nightcrawler is a fitting tribute to the Nighthawk fighter jet, bringing together all the stealthy elements to create a land-bound version that will turn heads. It's a masterfully done custom BMW K100. "We built this BMW K100 for Murat, the owner of BeardBrothers," he said. "For us, it was a super challenging project because of the high amount of parties that were involved. At the end, we are super stoked about the result!"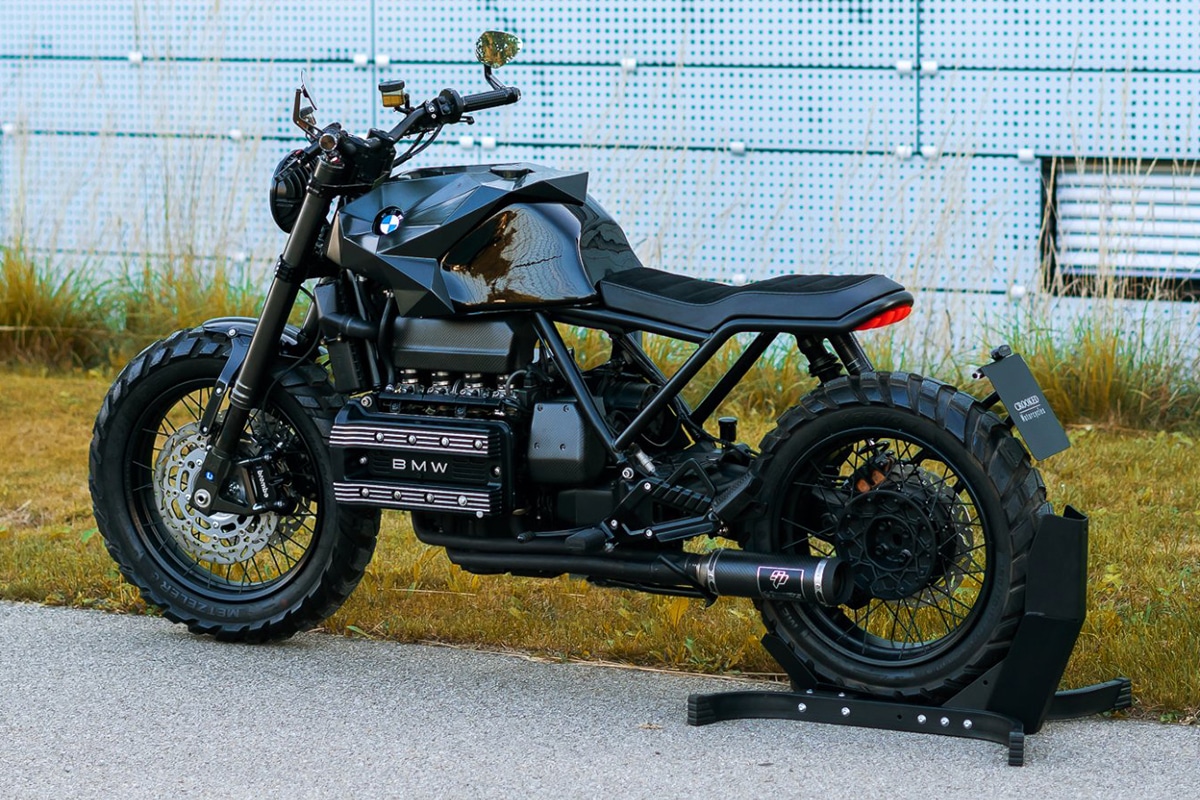 ---
Featured Video from Man of Many
---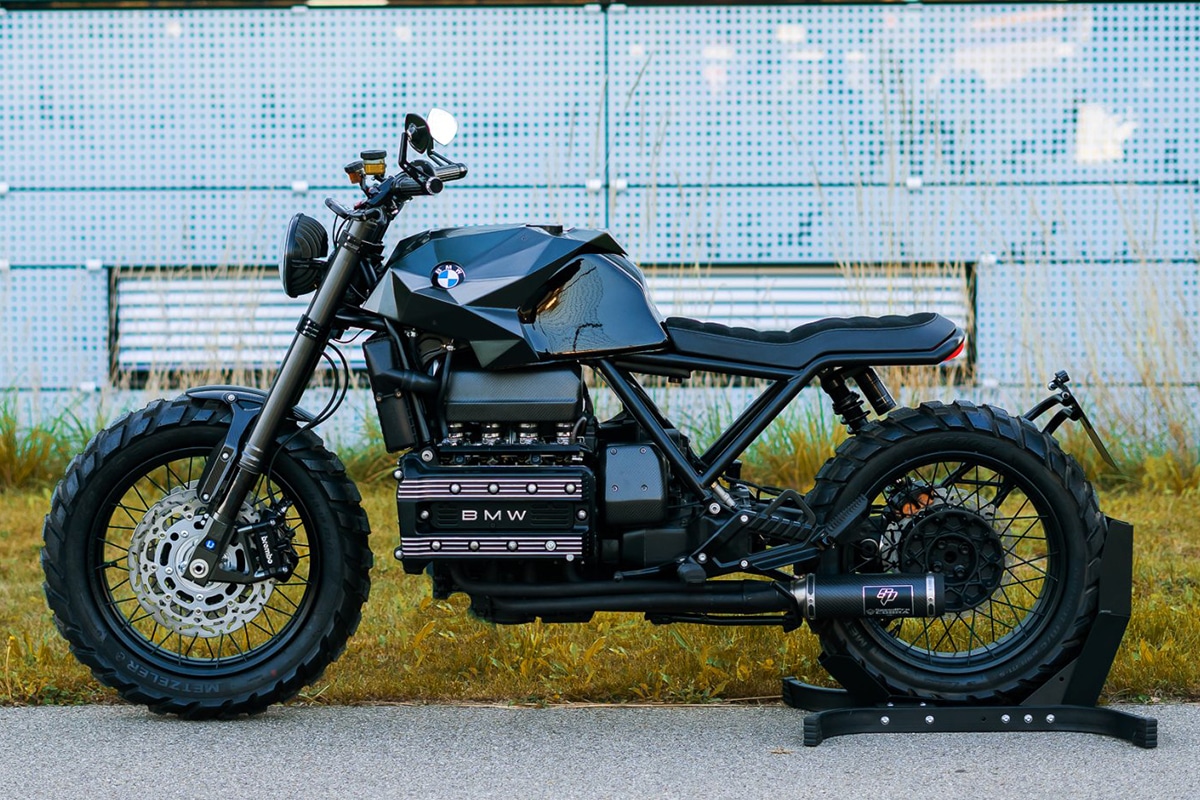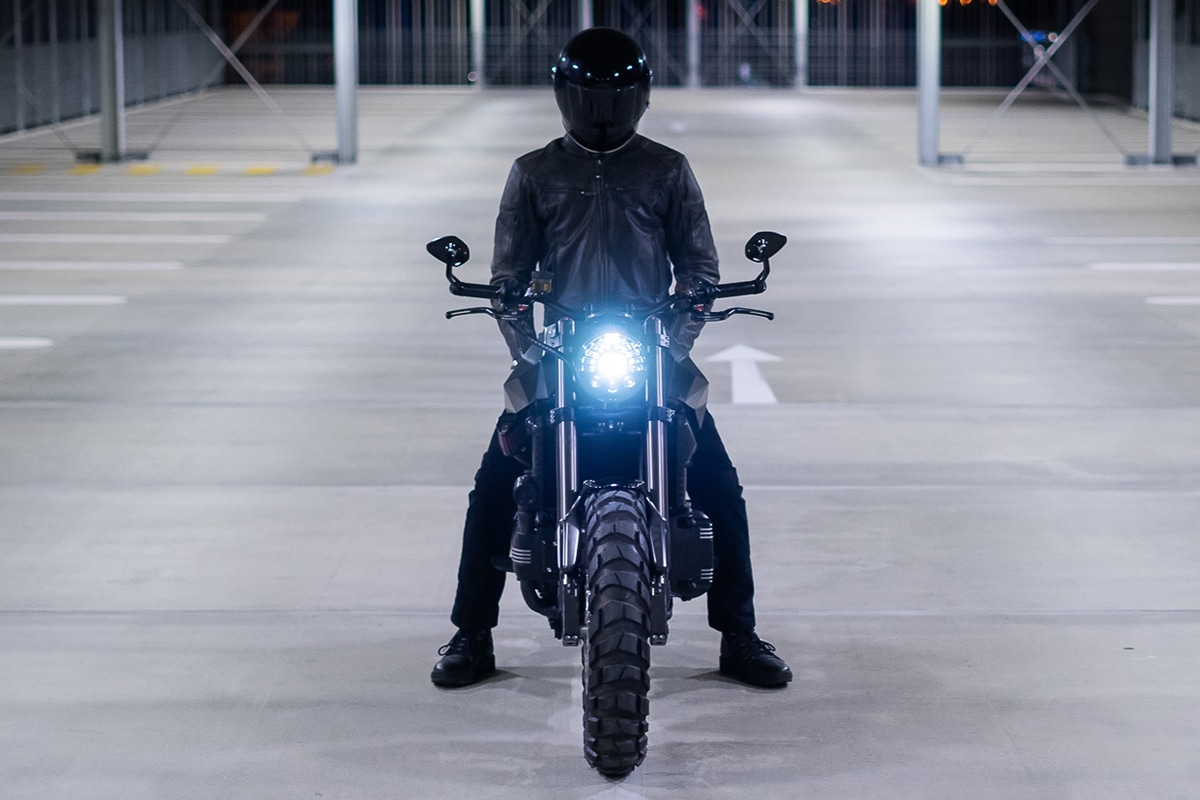 You'll also like:
Harley-Davidson's World First Pan America 1250 Unveiled
2021 Chieftain Elite is Indian's Most Exclusive Bike Ever
Indian and Jack Daniel's New Challenger Dark Horse is Born to Rye-d
---
Featured Video from Man of Many