Curtiss Motorcycles' 'The One' is an All-Electric Easy Rider
The name is certainly frowned upon these days, but back in 1997 when Confederate Motorcycles was first founded, it was designed to describe the rebel spirit behind the bikes. And the bikes were indeed rebellious. Helmed by Matt Chambers, Confederate Motorcycles produced some of the most divisive designs you could imagine. The bikes were also extremely expensive as they were completely hand-built.
Reinvigorated and firmly stepping onto the right side of history, Chambers created a new company, Curtiss Motorcycles. The company takes its name from the American Godfather of Velocity, Glenn Curtiss, and much like that early pioneer, the company that bears his name is breaking new ground by focusing exclusively on electric motorcycles. Their first offering is The One motorcycle.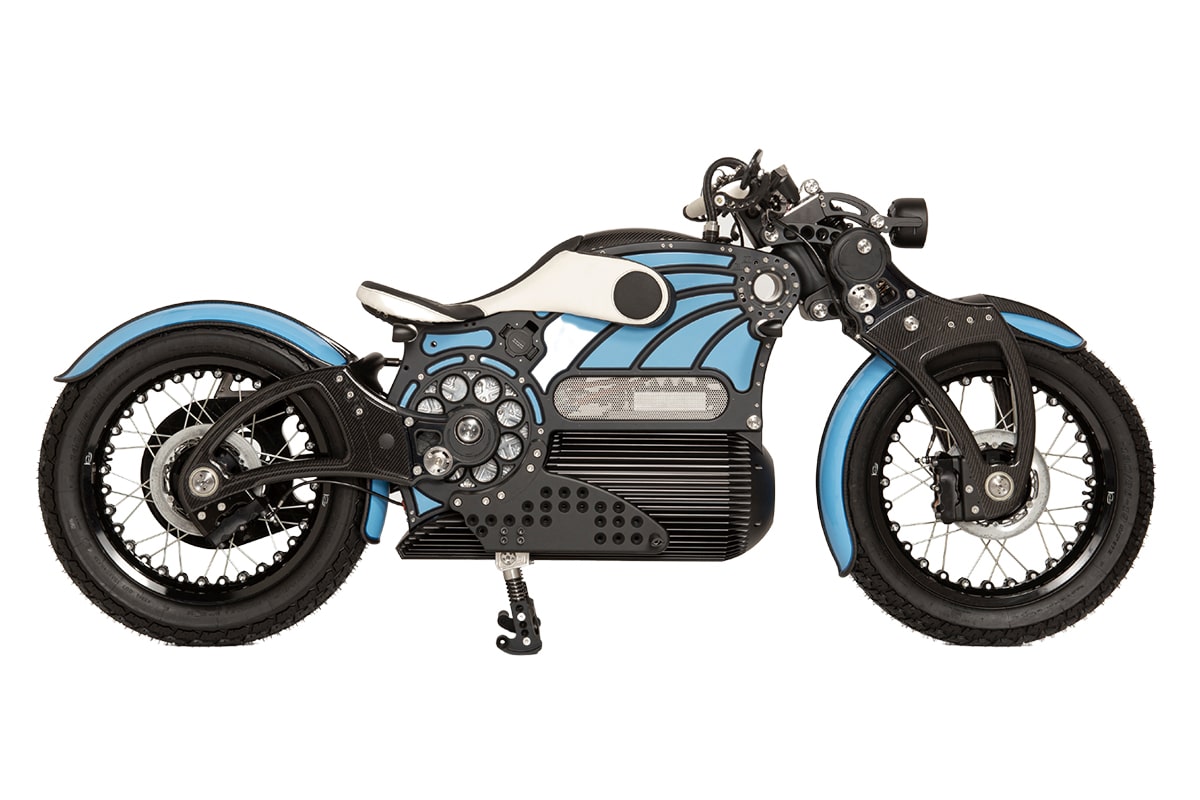 Glenn Curtiss made history as an inventor, businessman, and daredevil—the latter being proven by his riding a 4.4-litre V8 aircraft engine masquerading as a motorcycle to set a speed record of 136 miles per hour in 1907. Curtiss Motorcycles is following that trend of bucking the system, coming up with new designs, and daring anyone to take them on with The One.
Designed to be rider-centric, the electric bike is said to be adaptable and adjustable enough so that it can be tailored to each individual client. The "triple load path" monocoque design is inspired by aircraft. The bulkheads, backbone, and fuselage are all milled digitally from solid pieces to ensure that each one is perfect. This approach also makes sure that each piece is flex free, has no fatigue, and is light and slim. The bike has no transmission or gearbox. Instead, power is sent directly to the rear wheel, cutting back on maintenance and eliminating shifting altogether.
You control speed just by how much your turn the throttle. The Power Pak also serves as the radiator by keeping the radially arranged cells submerged in coolant. The bike offers 217 horsepower and 272 lb-ft of torque. Getting into the rebel spirit will cost you though—around $81,000.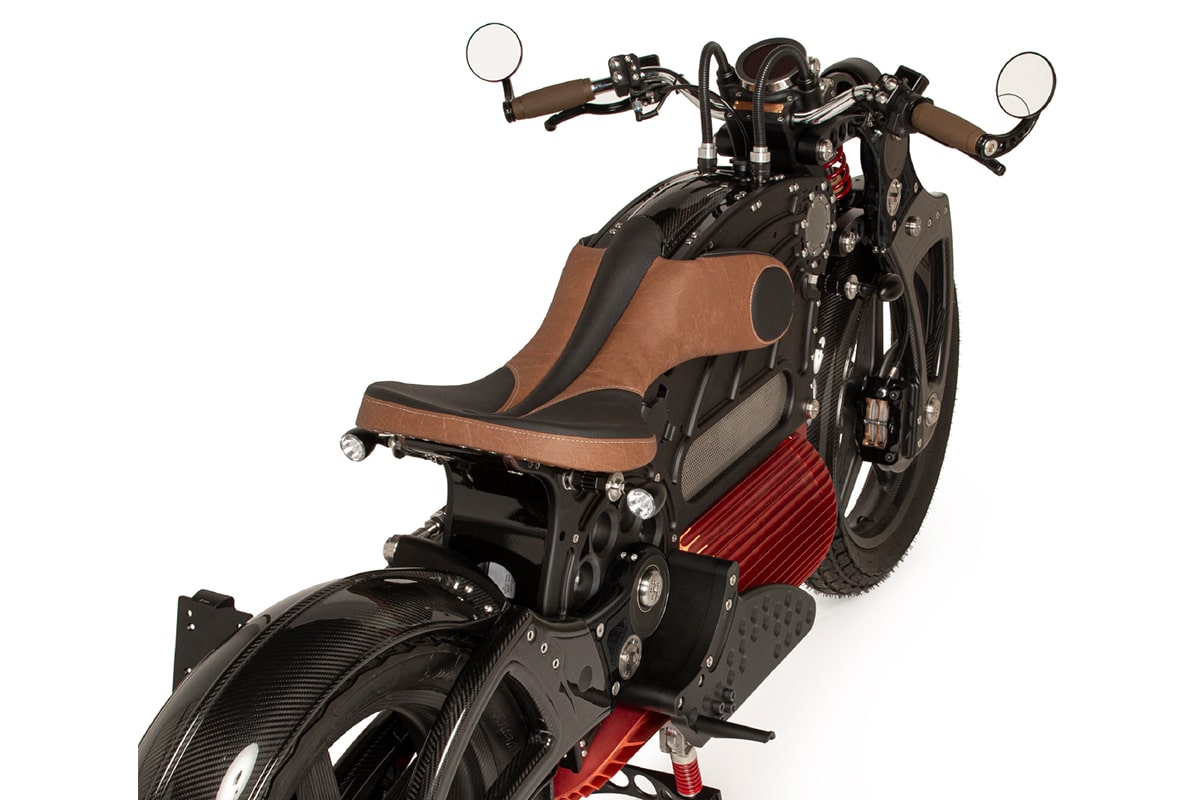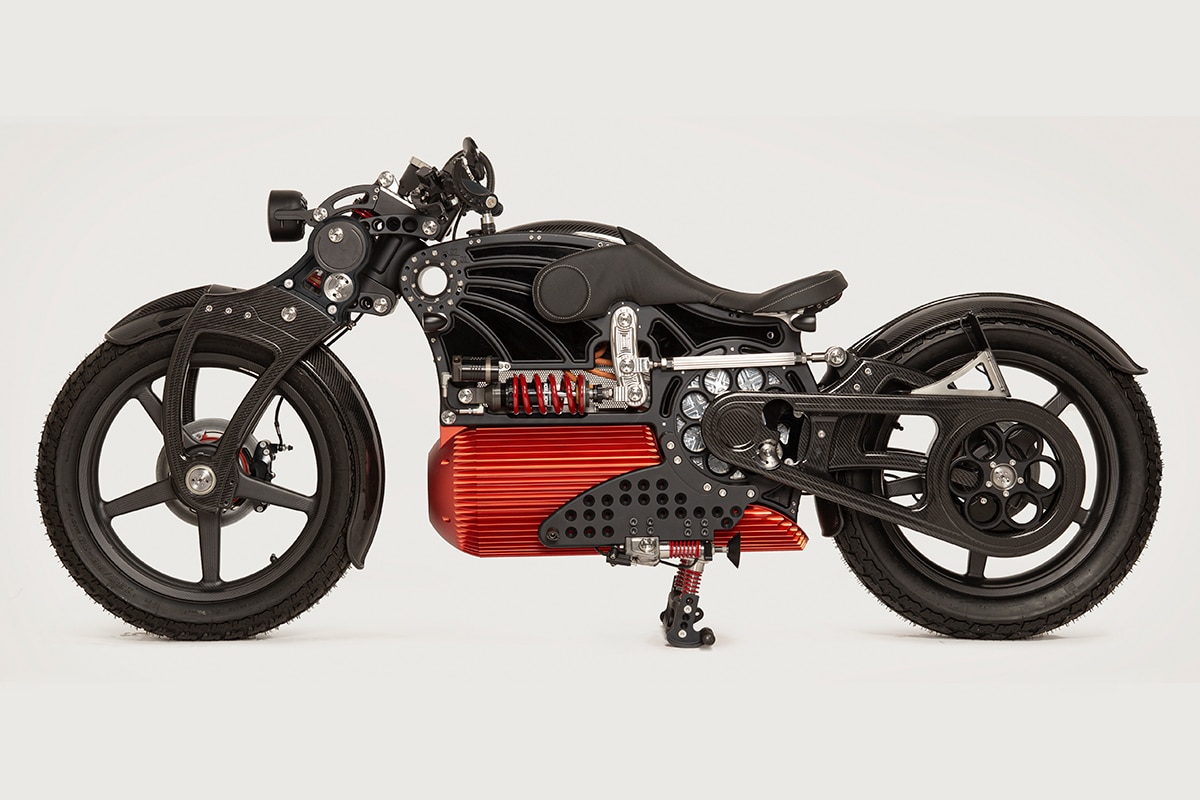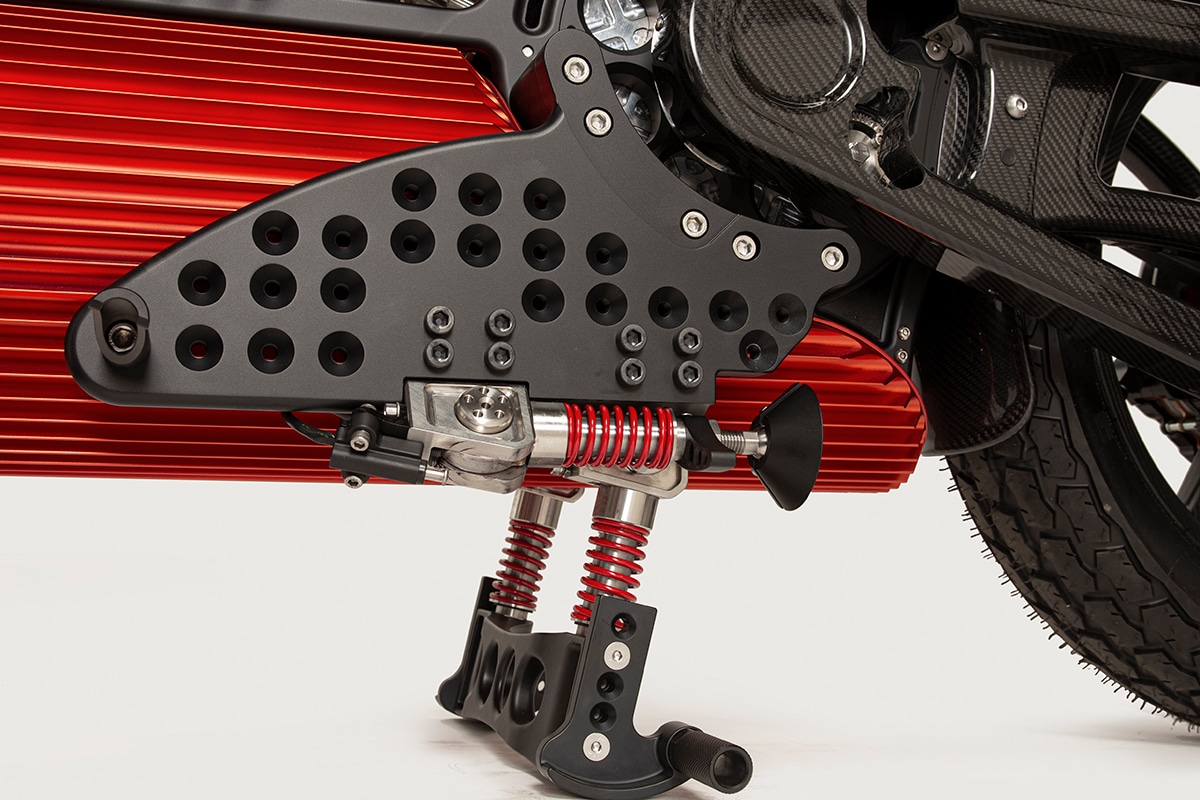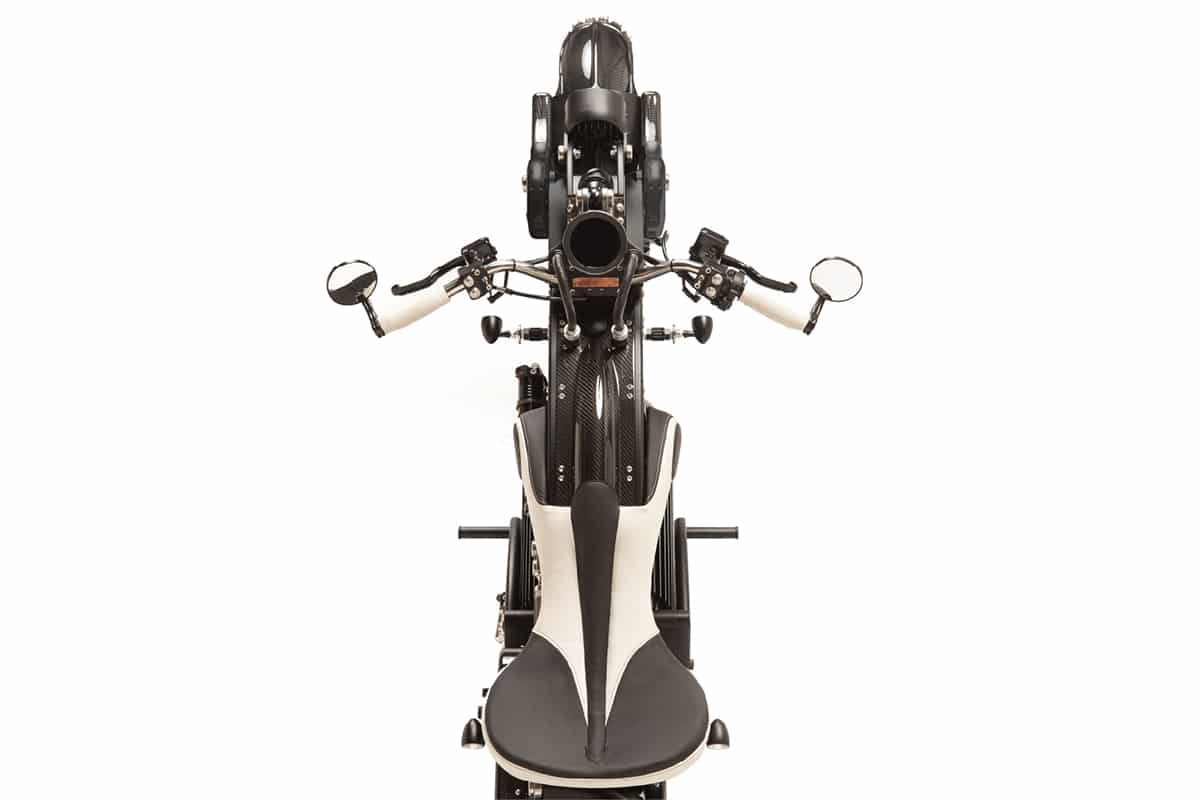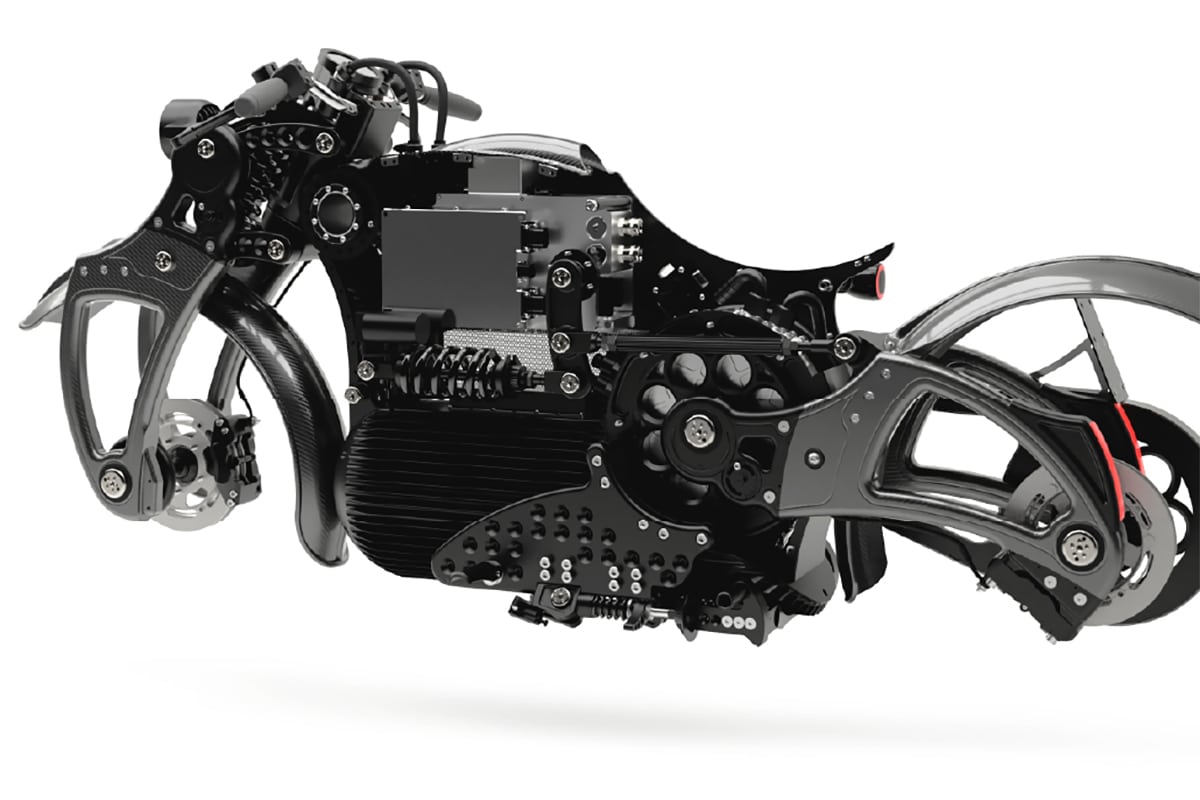 You'll also like:
Kingston Custom 'Spirit of Passion' Adds Kidney Grilles to the BMW R 18
Deus ex Machina x Zero SR/S is Made From a Single Carbon-Fibre Piece
Triumph Gets Adventurous with Sub-$10k Tiger Sport 660