This 'Hamster' is a Russian ATV with Snowmobile Track For Wheels
Chances are, your first impression of the Hamyak ATV is, "Where are the wheels?" But then you take a closer look and notice the monotrack carefully concealed within the ATV itself. The Russian built ATV is definitely one of the strangest you'll ever see, but it also looks like it would be one of the most fun ATVs you'd ever ride.
You'll also like:
The BMW R 100 Cafe Racer That's Born to be WYLD
Triumph Just Made the Rocket 3 Cool Again
Segway's New Hybrid Motorcycle is Actually Pretty Badass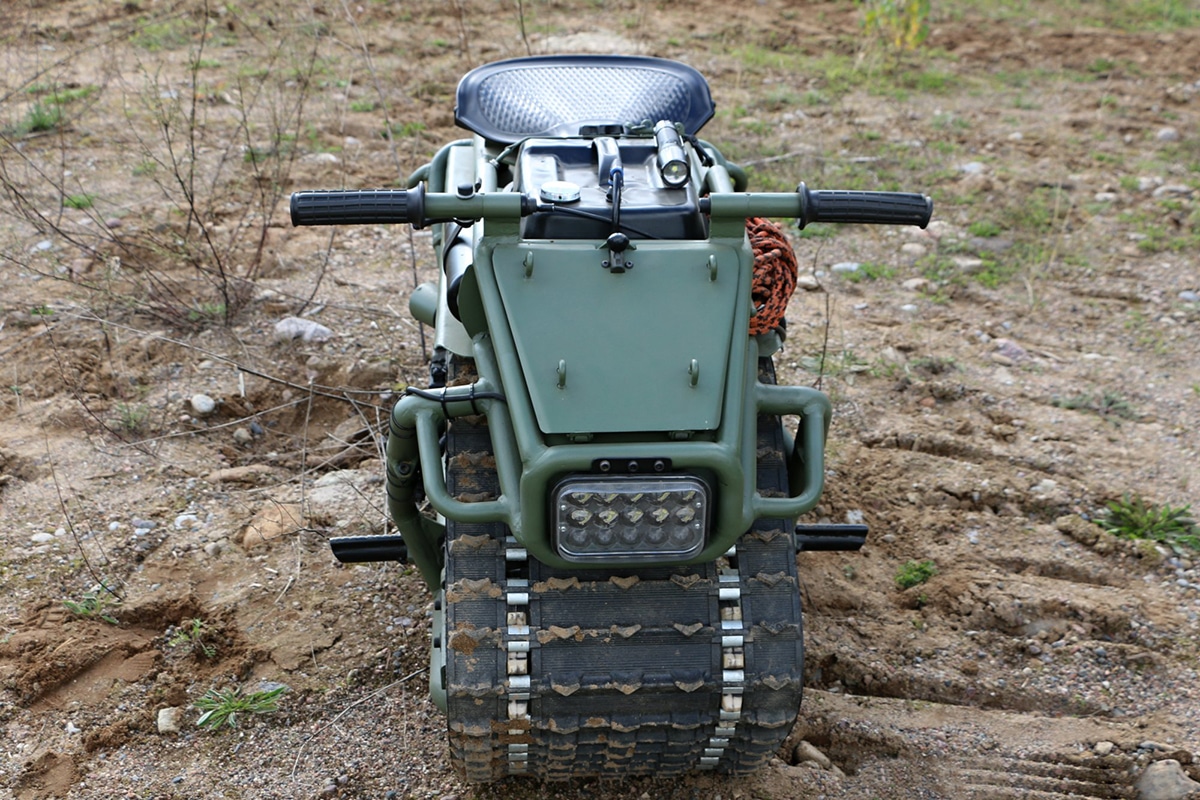 Hamyak, which is also spelled Khomyak or Homyak, means Hamster, and it was first revealed at the All-Terrain Vehicle Trophy 2020. Eduard Luzyanin owns credit for this unique design. The first model Luzyanin created was out of discarded parts from other vehicles, but when friends saw it, it didn't take long for Luzyanin to get talked into making a 2.0 version.
The Hamster is built around a 150cc engine from a Chinese scooter. A 12-volt battery powers the electric starter and other parts, including a headlight. The track is from a Buran snowmobile, which also contributed the three pairs of shock-absorbing rollers. The build has two trunks, one in the front and one in the rear. There's also room under the seat to store tools. Steering is an interesting challenge, as there is no steering included in the build. Rather, steering is a matter of weight distribution. Turning isn't exactly an easy process, but the Hamster does have enough power to tow a car. The hamster isn't much taller than a child's bike, but it can carry a full grown man—Luzyanin makes it look easy to control.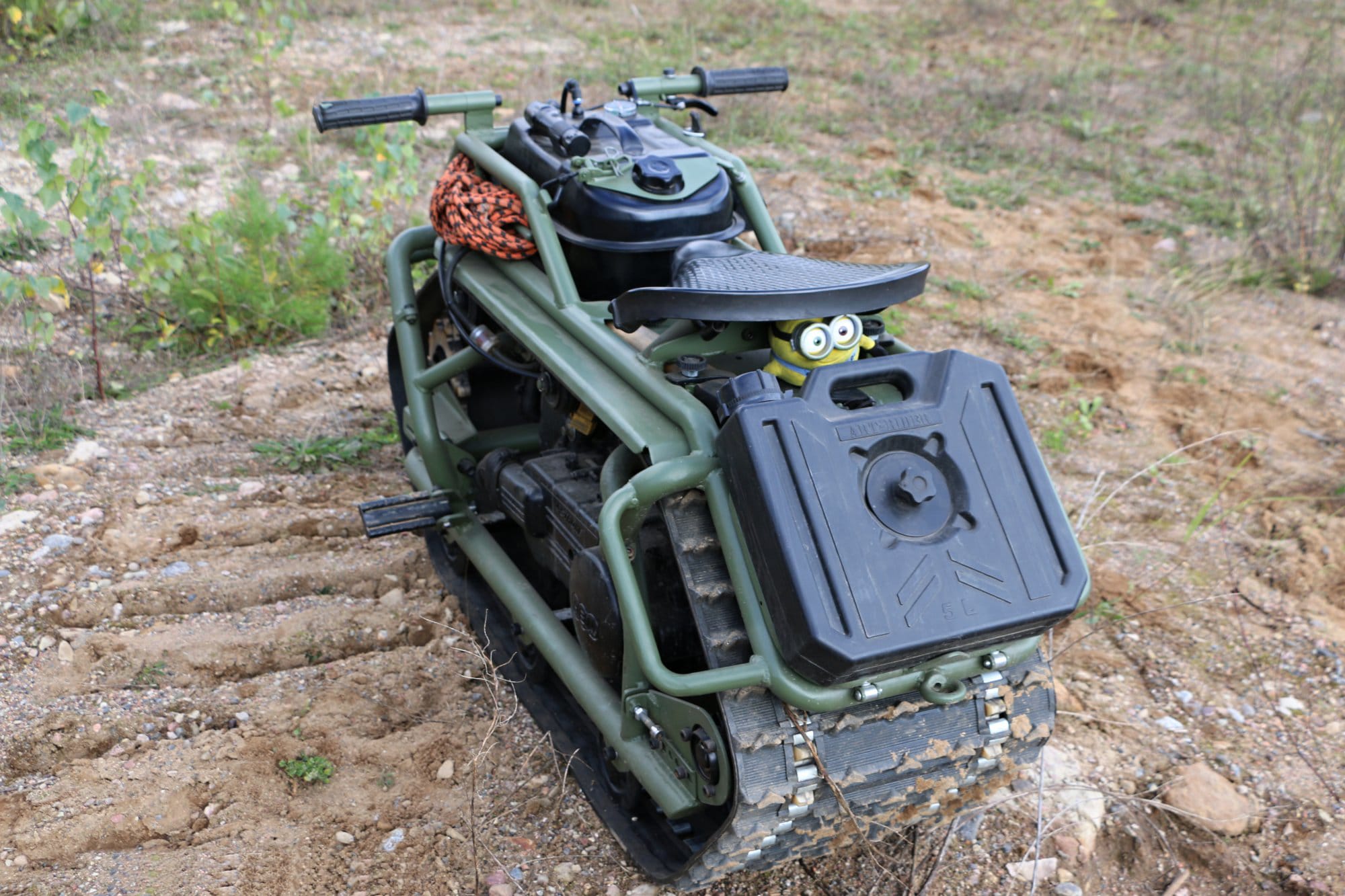 The Hamyak ATV weighs about 187 pounds and can fit inside the trunk of a car. It can reach a top speed of 26.7 miles per hour, though Luzyanin warns against taking it over 12.4 miles per hour. Unfortunately, it doesn't look like you can buy your own Hamyak, but if you're a friend of Luzyanin, you just might be able to talk him into making one.
You'll also like:
The BMW R 100 Cafe Racer That's Born to be WYLD
Triumph Just Made the Rocket 3 Cool Again
Segway's New Hybrid Motorcycle is Actually Pretty Badass