The Schizzo Concept Turns Motorbikes into Modular Builds
Most products have a "one-size-fits-all" approach, and that definitely holds true for automobiles and motorcycles. You can pick things like the colour of the paint, what kind of upholstery you want, or which tyres, but for the most part, the basics all remain the same. You can go the custom route, but one-offs can be prohibitively expensive.
That's where a company like WalzWerk Motorcycles, founded by motorcycle racer Marcus Walz, is so great.
For the last three decades, WalzWerk has been producing modular bikes that allow the customer to make the decision of what their bike is going to be.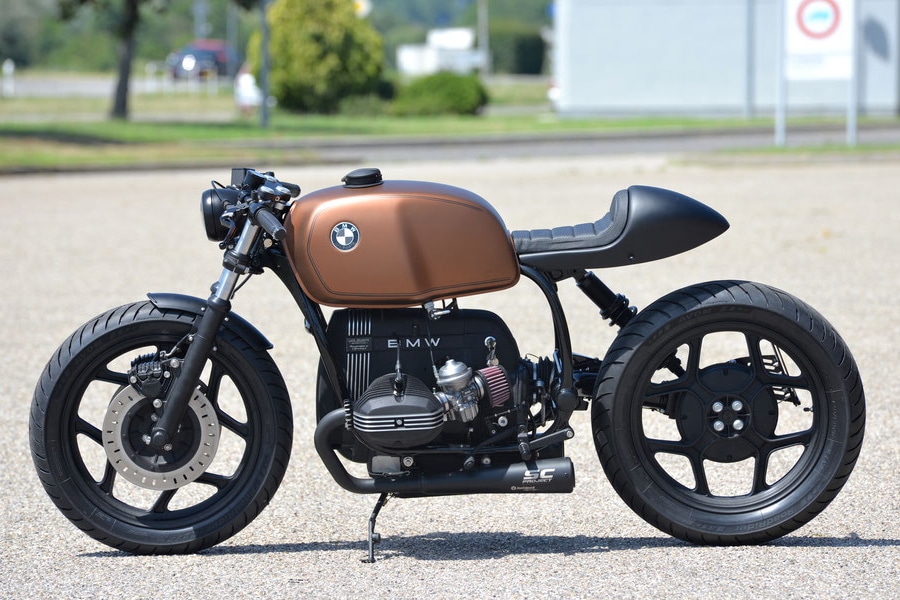 Based on the BMW R80 or R100, the WalzWerk Schizzo is offered in three different packages: the Base, the Comp, and the Pro. What determines the differences between those packages is the type of engine and other parts that are chosen. The Base and Comp versions come with an 800cc engine, while the Pro offers a 1000cc engine.
After choosing the engine, you're then presented with the opportunity to choose which style you want.
Schizzo offers five different models, including the Scrambler, Café Racer, Roadster, Bobber, and GT1. Once WalzWerk knows what model you're looking for, they get to work designing and then building your bike, including handcrafting the rear frame.
But your work making decisions isn't quite done yet. You still have plenty of options to choose from, but not so many that you become paralysed by all the choices. You'll be making choices that include things like Brembo brakes, Black-T mono shocks, MotoGadget electronics, and what kind of gas cap you want.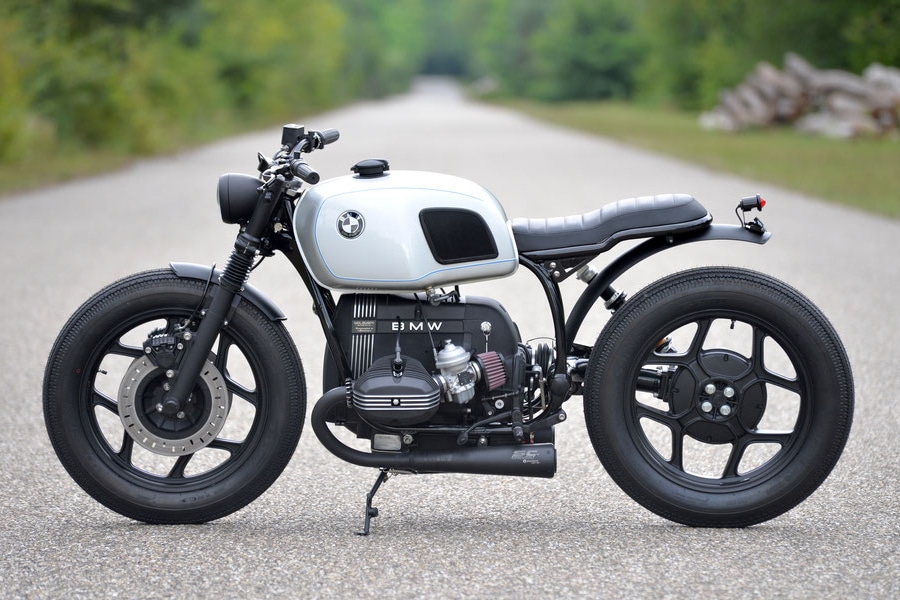 WalzWerk only makes about 35 Schizzo bikes each year, which means they spend a lot of time on each one, making it just right. They're perfectionists when it comes to the lines of the bike, and to hiding away the wiring as much as they can. In other words, you're getting the custom bike you want without all the hassle of dealing with a one-off project.