14 Best DJ Headphones to Drop a Beat
Like a firefighter with an axe or a librarian with a trusty stamp, a good DJ needs his headphones order to get the job done, period. Should that DJ want to go the one-earpad-up-while-the-other-hangs route or enclose both ears in the full spectrum of sonic bliss, he's well advised to scope our list of the best DJ headphones before his next rager.
You'll also like:
16 Daring Digital Watches
10 Desktop Microphones to Let Your Voice Be Heard
18 Best Headphone Stands
14 Cinnamon Flavoured Spirits

1. SOL REPUBLIC 1601-30 Master Tracks Over-Ear Headphones
The Sol Republic Master Tracks embody comfort, fidelity and a slew of cool-sounding words like "X3 sound engine speakers", "FlexTech Sound Track headband", and colours of "gunmetal grey" or "electric blue". Behind those catchy words are sturdy, affordable headphones that look great, fit securely and deliver exceptional sound for the price point. They're compatible with the majority of Apple, Android and Windows devices that use a 3.5mm jack. These are some of the best DJ headphones for the price point.
Features: built-in microphone; over-the-ear form factor; adjustable headband; foam ear cushion
Colour options: gunmetal grey, electric blue
Price: $199.99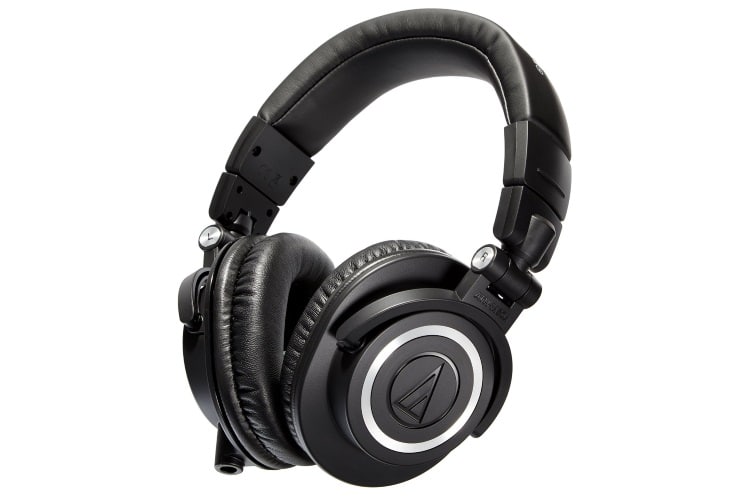 2. Audio-Technica ATH-M50x Professional Studio Monitor Headphones
Possibly more than any other brand, Audio Technica has kept the spirit of premium sound alive in the modern era. Their turntables are basically ubiquitous and their best DJ headphones are cherished by spinners across the world. The ATH-M50x Studio Monitor Headphones employ things like earth magnets, aluminium wire voice coils, circumaural contours and whatever else their genius engineers can find to offer the best in clarity and comfort. You can do no wrong with Audio-Technica.
Features: over ear form factor; bluetooth connectivity; 90-degree swiveling earcups; proprietary 45 millimeter large aperture drivers
Colour options: black, blue, gun metal, white, purple/black
Price: $149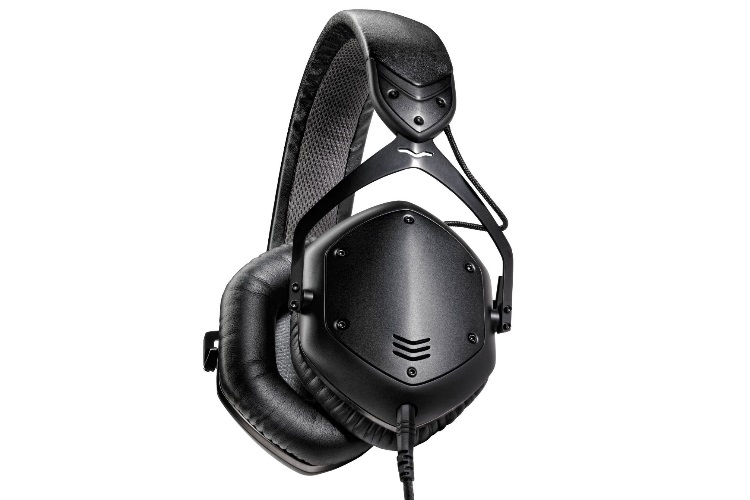 3. V-MODA Crossfade LP2 Vocal Limited Edition Over-Ear Noise-Isolating Metal Headphone
If you're looking for the best DJ headphones to sport in the post-apocalypse then the military grade V-MODA Crossfades are right up your alley. These babies are supremely light and supremely sturdy. How sturdy you ask? Well, their cable is reinforced by Kevlar (as in the same material used to block bullets), their Headband is coated in Steelflex, and the headphones themselves are tested to endure up to 60 drops from 1.5 m onto concrete. This gear is starting to make us wonder what exactly goes down at dance clubs nowadays.
Features: over ear form factor; 50mm dual-diaphragm drivers; passive noise isolation
Colour options: black
Price: $149.98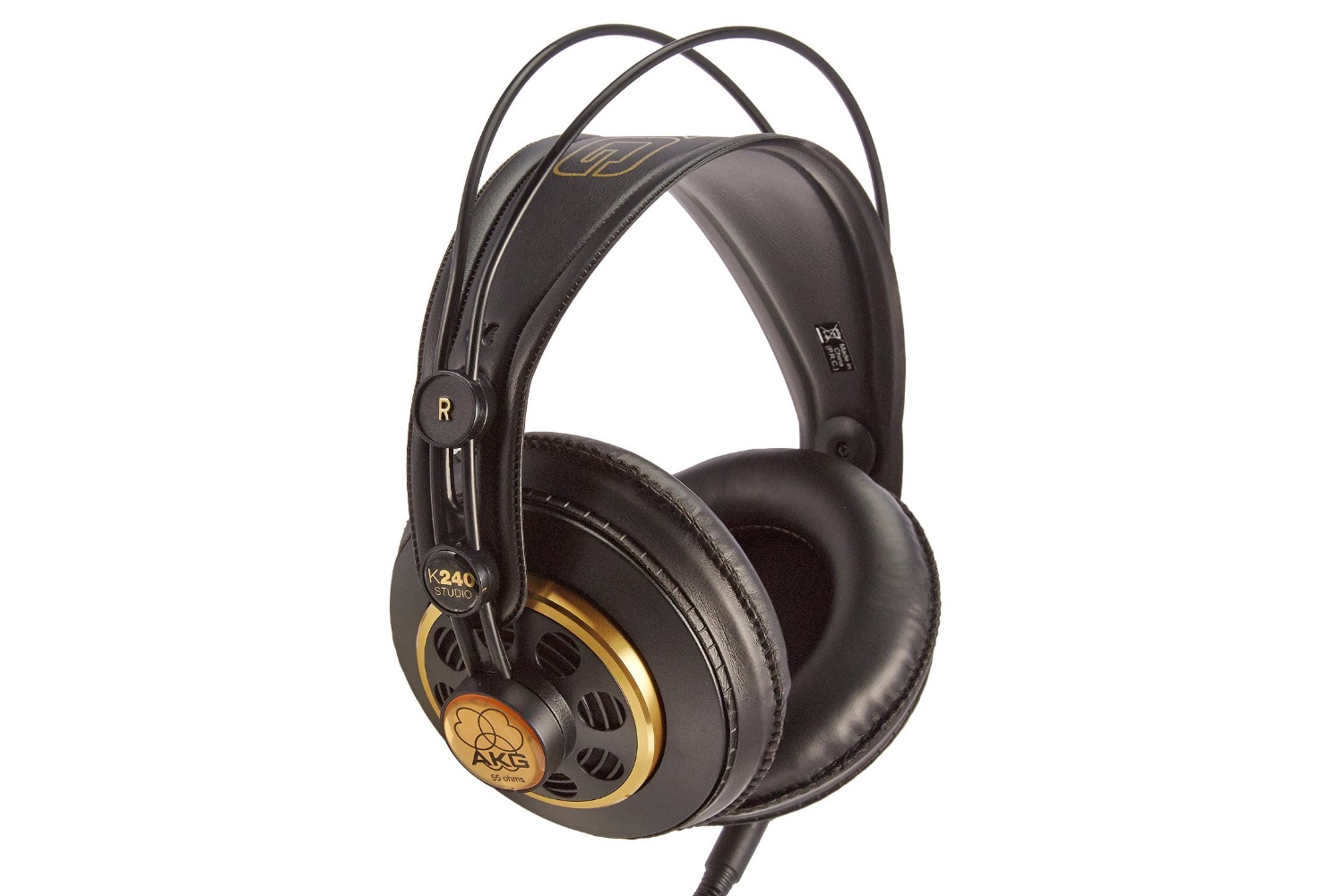 4. AKG K 240 Semi-Open Studio Headphones
The AKG K 240s personify a classic approach that masters all the essentials in true, affordable style. These headphones use XXL Transducers with Varimotion Diaphragms and an "integrated semi-open air" design to send your ears to audio heaven. A no-brainer purchase for the DJ on a budget.
Features: over ear form factor; semi-open headphone type; bluetooth and wired connectivity (detachable cable)
Colour options: black / gold
Price: from $69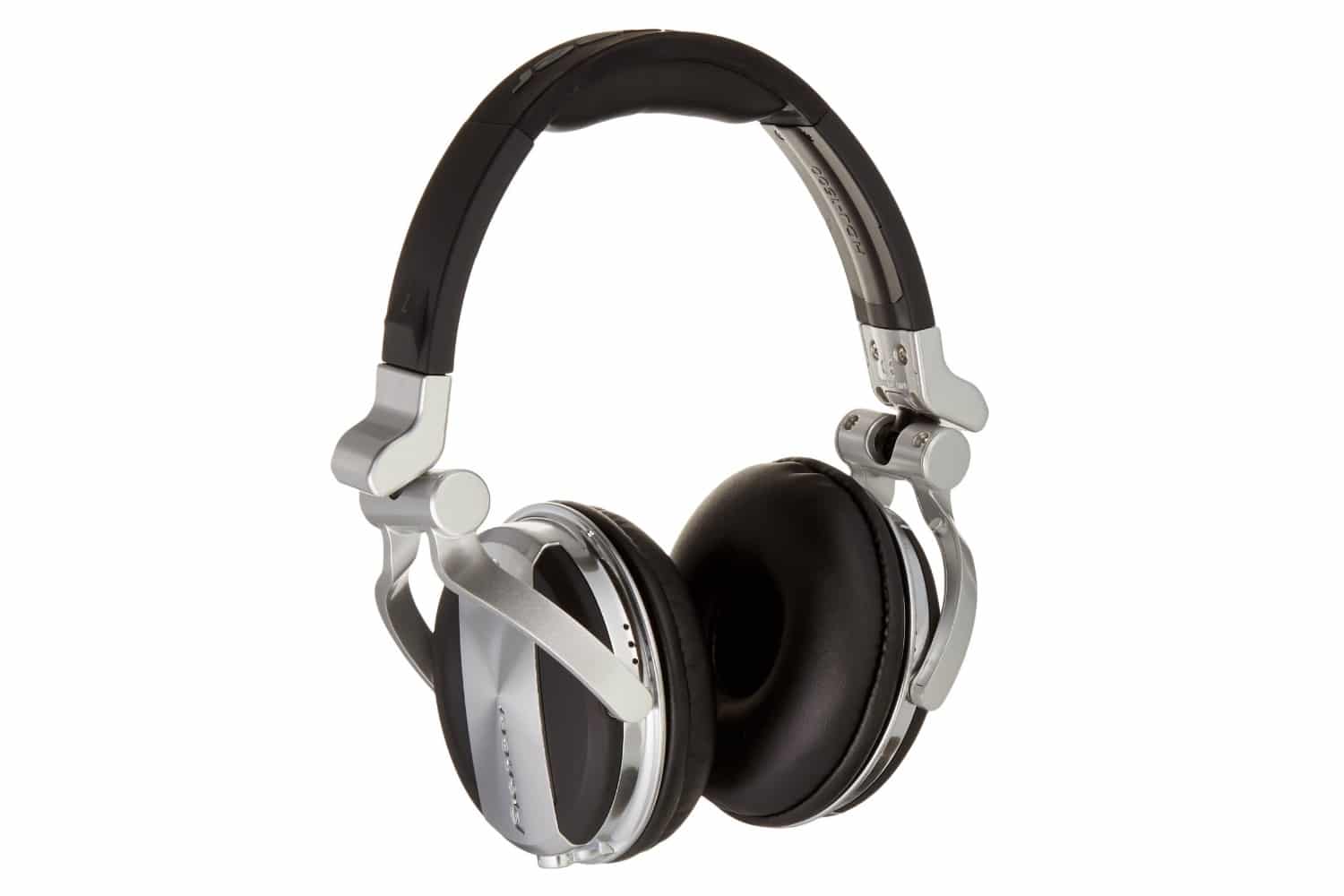 5. Pioneer HDJ-1500-S Professional DJ Headphones
The HDJ-1500-S Headphones are all about that bass, 'bout that bass. Well, not just the bass response. These beauties aptly cover the whole frequency range and thanks to a new design they stifle excess background noise in the process. Expect that dome-like audio experience to come with some structural bulk, however.
Features: increased bass response and frequencies; closed-back form factor; earpiece swivels up to 45˚ and flipped 180˚
Colour options: deep silver
Price: from $179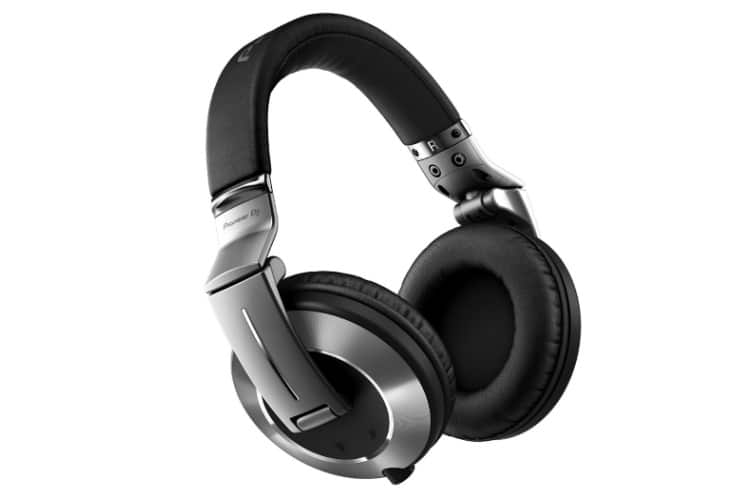 6. Pioneer Pro DJ HDJ-2000MK2-S DJ Headphone
More numbers and letters must mean more features. These headphones will cost almost twice as much as the aforementioned HDJ-1500-S Headphones, but for those extra dollars you get improved sound isolation, luxurious comfort, premium sturdiness and optimal mobility. Yes, when you want the best DJ headphones you'll often have to pay a little extra for them.
Features: circumaural, closed-back dynamic headphones; 50 mm dome type driver units
Colour options: silver, black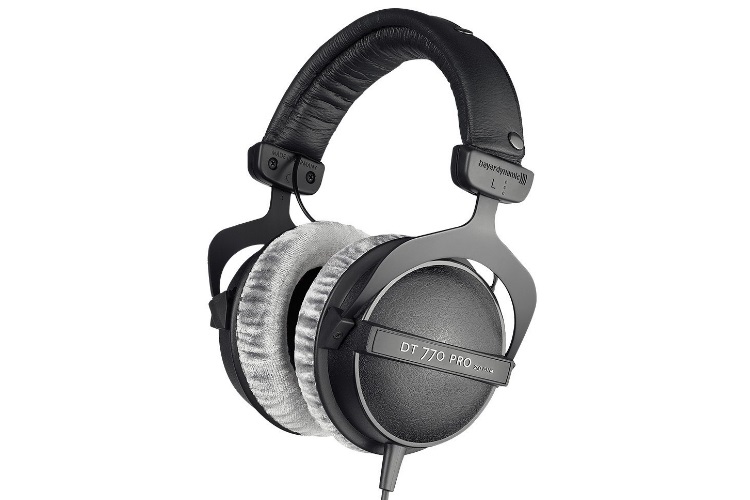 7. Beyerdynamic DT 770 PRO
Did someone say ultra-comfortable Velour Earpads? Oh yeah–we like the sound of that. Along with those cushy pads comes spine-tingling "Bass reflex" technology, wonderful high and mid-range frequency reproduction channelled through custom-built diaphragms, and a physical structure that's meant to endure–all at a very competitive price point.
Features: closed over-ear form factor; soft, circumaural and repalceable velour ear pads
Colour options: black, grey
Price: from $159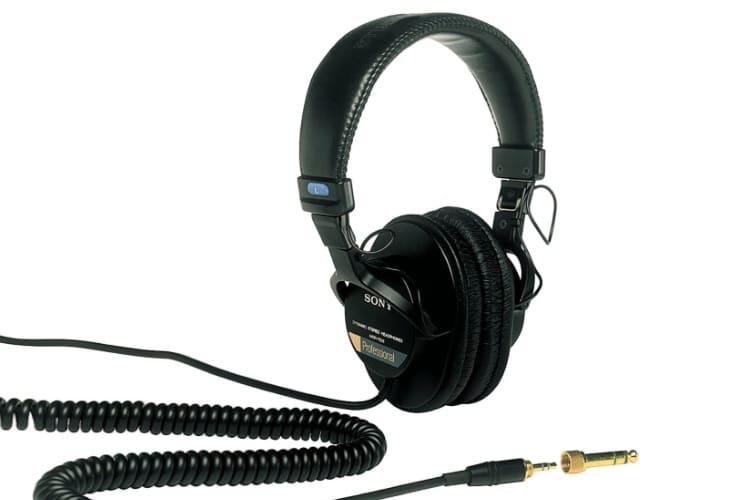 8. Sony MDR7506 Professional Large Diaphragm Headphone
Sony's been in the audio game forever so if you're tired of shopping among zillions of brands then save yourself some time and go straight for the MDR7405 Professionals. Put simply, these are easily some of the best DJ headphones with a 10-20 kHz frequency response and closed ear design that will reduce outside distractions.
Features: neodymium magnets and 40 millimeter drivers; closed ear design; foldable headphones
Colour options: black
Price: from $89.99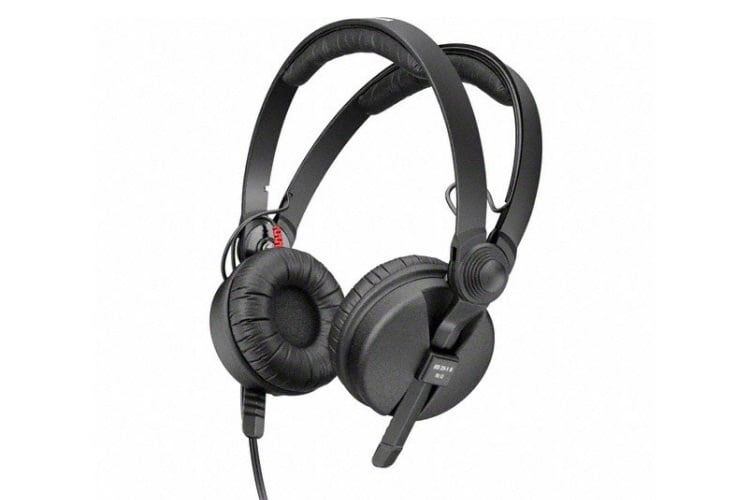 9. Sennheiser HD25-1 II Closed-Back Headphones
When DJs themselves are saying these are the best DJ headphones, it's safe to say the product will deliver. The wildly popular Sennheiser HD25-1 IIs optimize comfort without sacrificing a top-shelf audio experience. DJs everywhere are flocking to this gear because it's firing on all cylinders of functionality, delivering superior isolation and brilliant frequency reproduction while never causing that neck to sag under too much weight.
Features: rotatable capsule for one-ear listening; lightweight at 5 ounces
Colour options: black
Price: from $149.95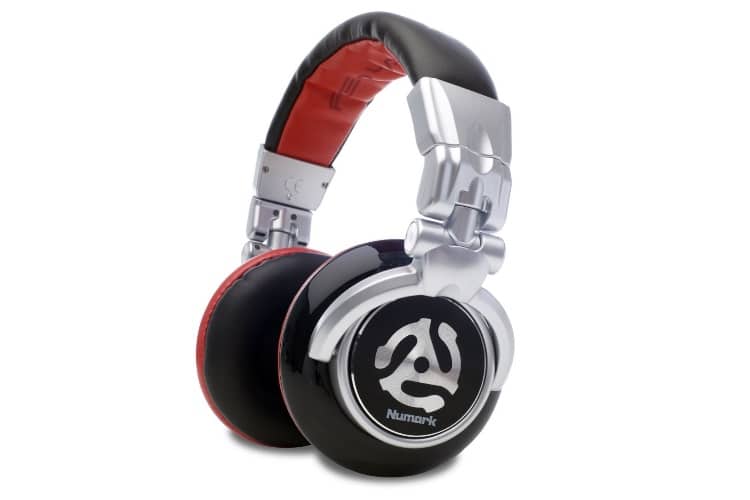 10. Numark Red Wave Professional Over-Ear DJ Headphones with Rotating Earcup
The Numark Red Waves are touted as being "designed by DJs for DJs". That means lots of breathability and comfort, a detachable headphone cable and smooth, undistorted sound delivered by 50mm drivers. Does that make them the best DJ headphones? Only one way to find out!
Features: closed-back form factor; sound isolation; swivelling earcup; large 50mm driver
Colour options: black / red
Price: from $183.99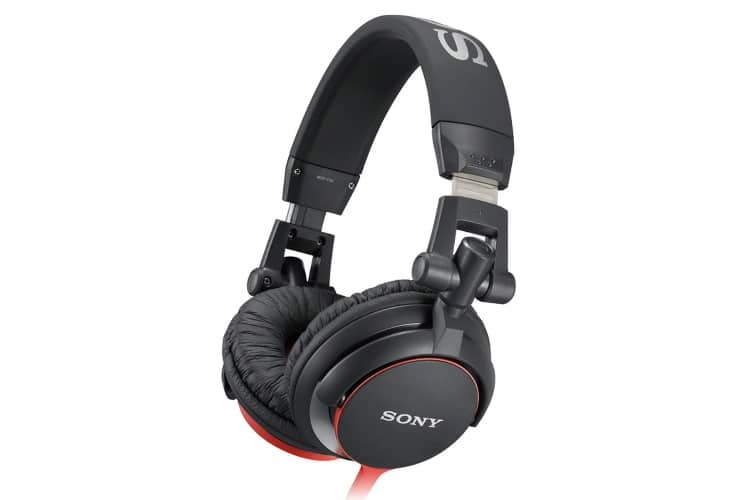 11. Sony MDRV55 Extra Bass & DJ Headphones
Possibly the most affordable entry on our list, the MDRV55s define functionality by covering the basics with absolute precision. They're compatible with virtually any device you can throw at them and hold their own against plenty of higher end options.
Features: closed-back; noise isolating design; 40mm neodymium driver unit
Colour options: black / red
Price: from $69.99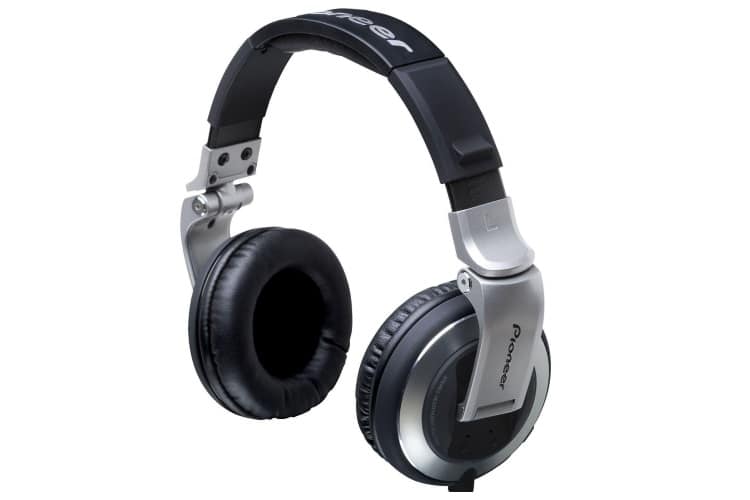 12. Pioneer HDJ-2000 Reference Professional DJ Headphones
These headphones should be tagged "for DJs only" because of an emphasis on bass boost and hi-hat percussion. Their magnesium construction lends them an extra tier of durability. Should you be a DJ in search of that right tool for the job look no further than the HDJ-2000s. Meanwhile average consumers should be wary of some unorthodox frequency response.
Features: on-ear form factor; high-quality sound; comfortable fit (minimizes fatigue)
Colour options: silver
Price: from $199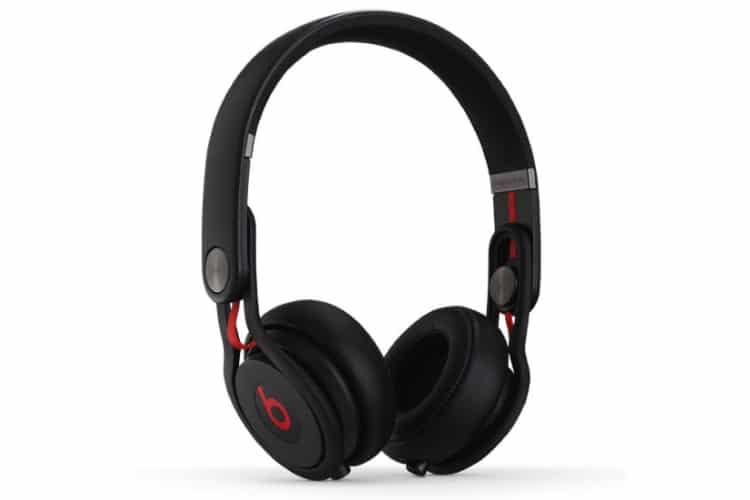 13. Beats Mixr On-Ear Headphone
Audio-Technica might be the brand that brought fidelity back to the masses, but Beats is the brand that truly reinvigorated the headphone industry. The Mixr On-Ear flaunts "industrial strength" sound, lightweight design and enough bass to make your brain shake. They're also flexible and rigorous because they know the kind of parties you'll be wearing them to. Even those who think Beats is overhyped tend to acknowledge that the Mixr On-Ear Headphones deliver the sonic goods.
Features: on-ear form factor; with noise cancellation; adjustable headband; rotating ear cups
Colour options: red, black
Price: from $125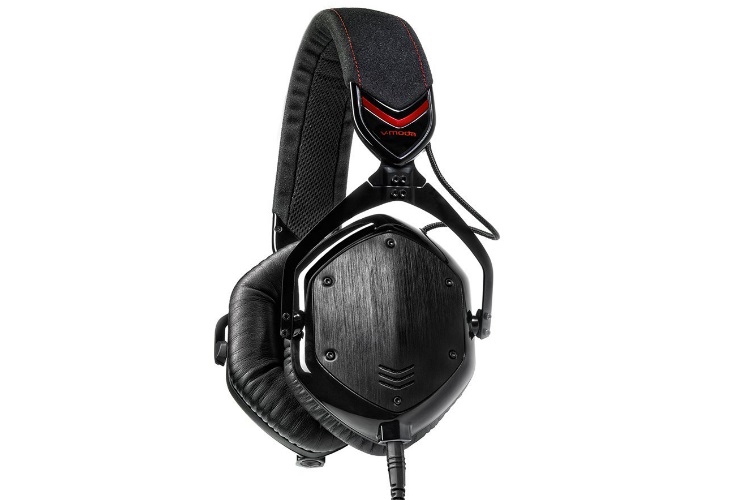 14. V-MODA Crossfade M-100 Over-Ear Noise-Isolating Metal Headphone
V-MODA brings it with another stunner that offers the best in durability and performance. These babies run the full spectrum of features, including (but nowhere near limited to) passive noise isolation, cliqfold portability, SharePlay, a SpeakEasy mic and an Exoskeleton case. V-MODA makes headphones that will outlast the craziest party you can find so strap 'em on and go huntin'!
Features: over-ear form factor; patented 50mm dual diaphragm drivers; compact lightweight design
Colour options: shadow
Price: from $310
Have you subscribed to Man of Many? You can also follow us on Facebook, Twitter, Instagram, and YouTube.
You'll also like:
16 Daring Digital Watches
10 Desktop Microphones to Let Your Voice Be Heard
18 Best Headphone Stands
14 Cinnamon Flavoured Spirits