Expanscape's Ridiculous Aurora 7 Laptop has 7 Screens
Have you ever heard that you can't fold a piece of paper in half more than seven times? Evidently, that rule of seven doesn't apply to computers—at least not when it comes to screens. Expanscape has created the Aurora 7, and this computer comes with seven displays for you to track all your applications and windows.
You'll also like:
Dell XPS 13 2-in-1 is a Fold Ahead of the Competition
Lenovo's New Yoga AIO 7 Has a Rotating Display For Better App Scrolling
ROG Swift Monitor Offers a World First 360Hz Refresh Rate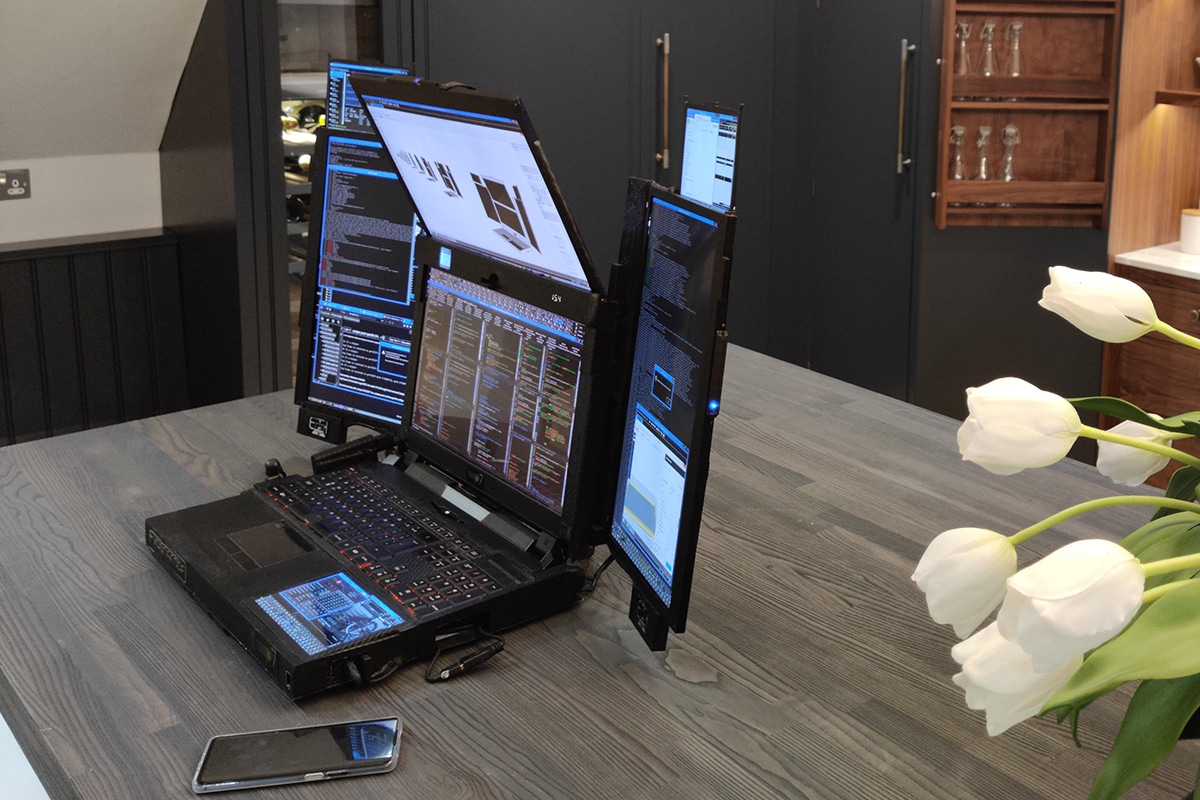 The Aurora 7 isn't exactly a laptop that you can easily carry around with you, unless you like the idea of lugging around 26 pounds worth of screens that measure 4.3 inches thick when folded. That's right, the screens all fold up thanks to a series of hinges that allow the screens to stack flat.
The main 17.3-inch 4K display has three other screens attached to it that offer the same size and resolution. The left and right displays boast a seven-inch 1200p monitor that folds up above them. The final seven-inch 1200p touchscreen is located on a display in the wrist rest. That's a lot of hardware, and fortunately, the GPU is up to the task of running them all.
Specifically, that GPU is an Nvidia GTX 1060 with an Intel Core i9-9900K processor backed by 64GB of RAM. The whole setup is designed primarily to run mobile security operations, but it also looks like it could be used for other applications. It is battery-operated, but the current battery only lasts about an hour, so you'll need to keep it plugged in for longer applications. Expanscape does offer a secondary 148Wh battery to power just the displays.
Seeing the Aurora 7 fully setup brings to mind either a spy thriller or a cartoon, but if you're looking to have a mobile security station, or you just want to impress your friends, having this seven-screen monstrosity at your disposal is a sure fire way to do so.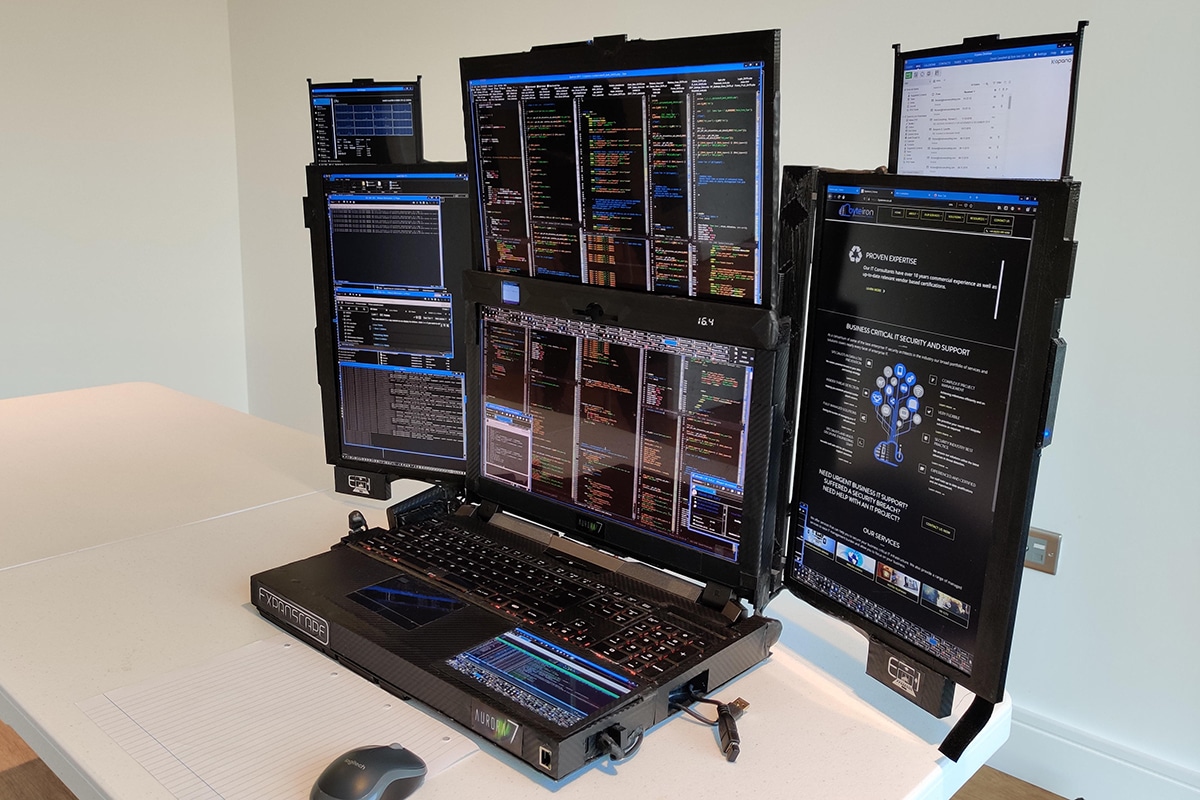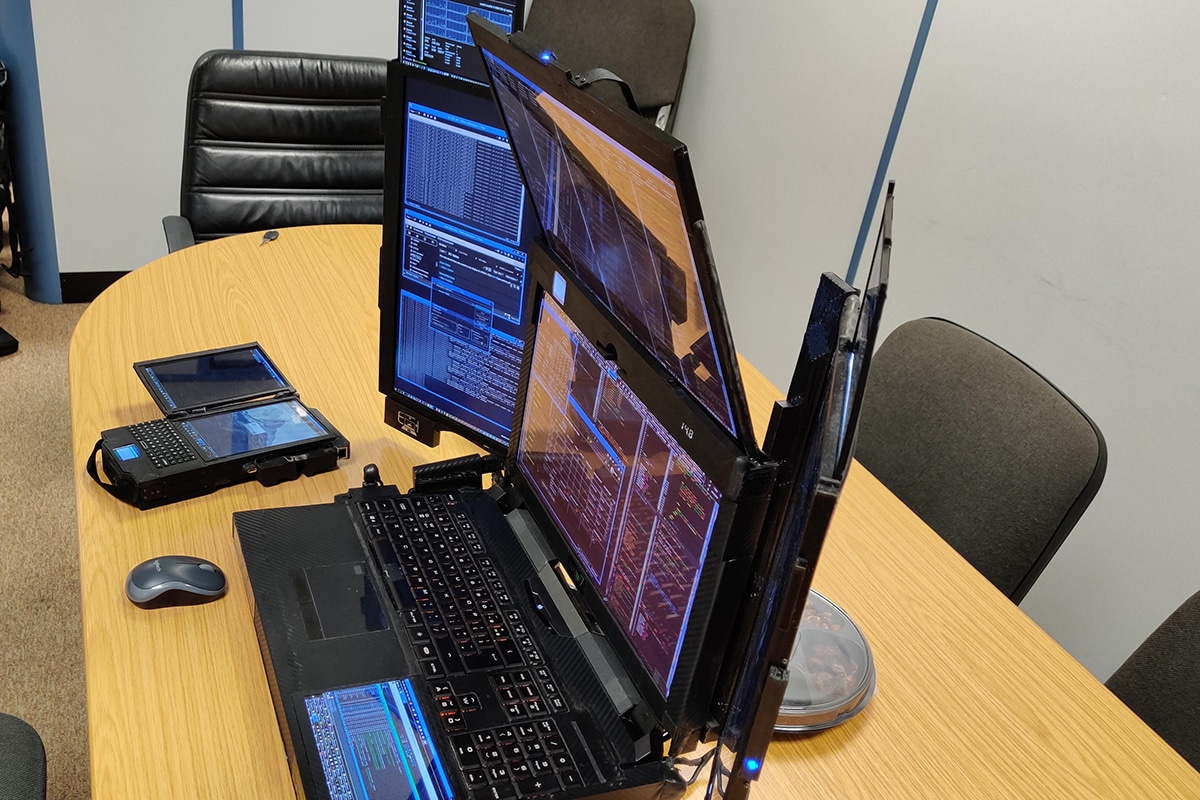 You'll also like:
Dell XPS 13 2-in-1 is a Fold Ahead of the Competition
Lenovo's New Yoga AIO 7 Has a Rotating Display For Better App Scrolling
ROG Swift Monitor Offers a World First 360Hz Refresh Rate