This $50 Face Mask Comes with Noise-Cancelling Headphones and a Built-In Mic
Wearing a face mask became the norm in 2020, with the COVID-19 pandemic still raging on as we write. Even with the slow vaccine roll-out, we're still a long way off settling into life in the 2020s. Since the outbreak, we've seen several kinds of masks, from functional innovations to fashionable statements, but the MaskFone may have just changed the game.
Unveiled at CES 2021 this radically new product takes your everyday machine-washable fabric mask and transforms it into a full-blown tech product with earbuds, a built-in microphone and buttons weaved straight into the mask. No longer just protecting you from the 'Rona, the MaskFone is an all-in-one communication hub for your face.
You'll Also Like:
Ditch the Mask and Get an Air X MicroClimate Helmet
LG's Insane Rollable Phone is Real and Reportedly Coming in 2021
Samsung's New Robot Butler Pours Drinks and Does Laundry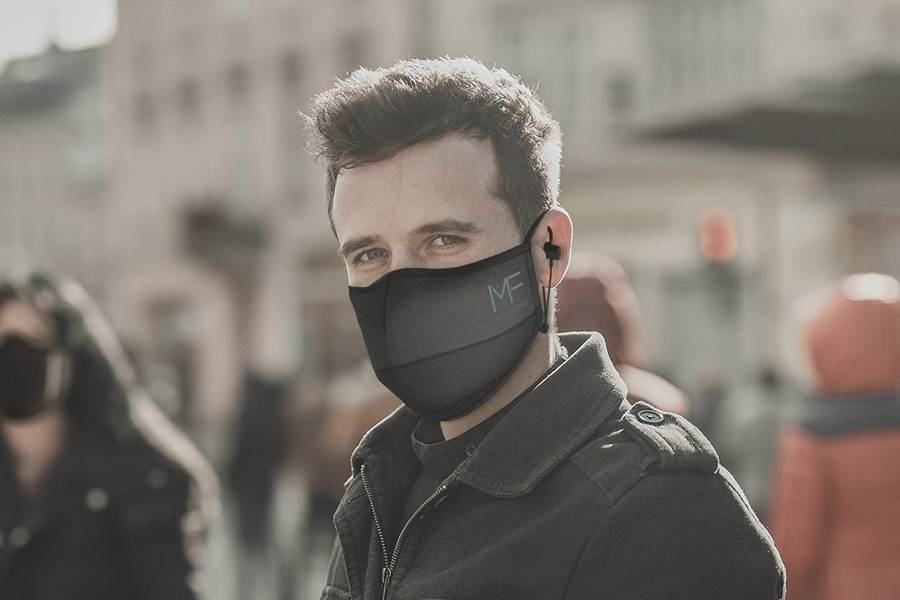 Designed to reduce mask removal from day one, this USD$50 face-covering does far more than many others we've seen before. Combining protection, convenience, and technology, the MaskFone is all about style and functionality. Affording each wearer a more useful and serviceable way of taking phone calls and listening to music while wearing a mask, it keeps everything together in one place thanks to its built-in microphone and integrated earphones.
How it works is just like any other wearable bit of tech. Connect it to your smartphone and away you go. Connected via the Hubble Connect app, users can boost the volume of their voice, ensuring a crystal-clear conversation. The app is also compatible with all of the major smart assistants giving you one-touch voice-activation for Siri, Alexa, or Google Assistant.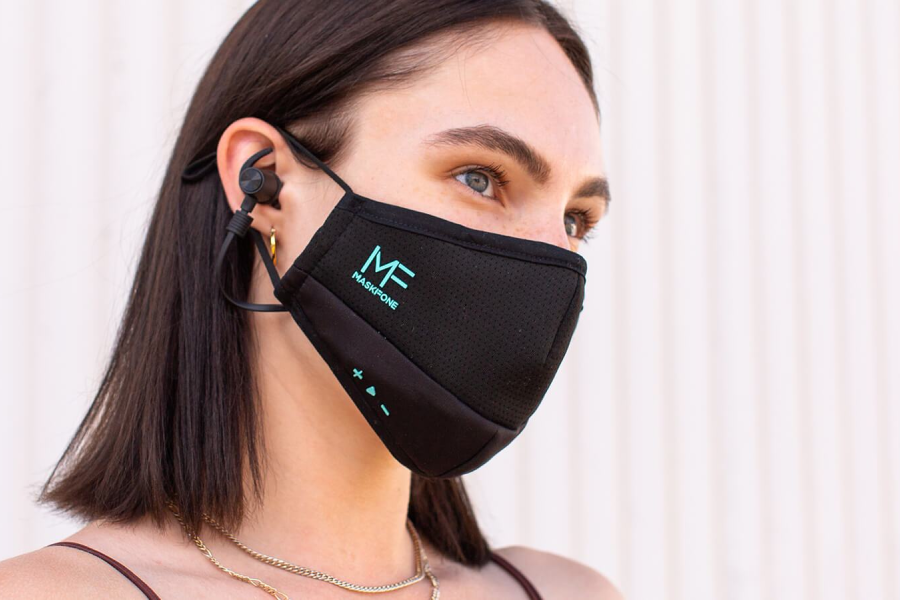 While we don't have too much information regarding the sound quality of the earbuds themselves, MaskFone tells us the high-tech face-mask design incorporates the wires into the straps, helping to streamline the connection, which is wireless of course. Helping to eliminate tangles, a pair of magnets hold the earbuds securely in place when they are not in use.
There are also three buttons for controlling volume and playing or pausing music on the exterior of the mask. Whether the buttons are touch-sensitive or tactile is unclear, however, it may open the door for further button customisation through the companion app. If you're interested in getting your hands on a MaskFone then visit their website and cover-up functionally and stylishly for 2021.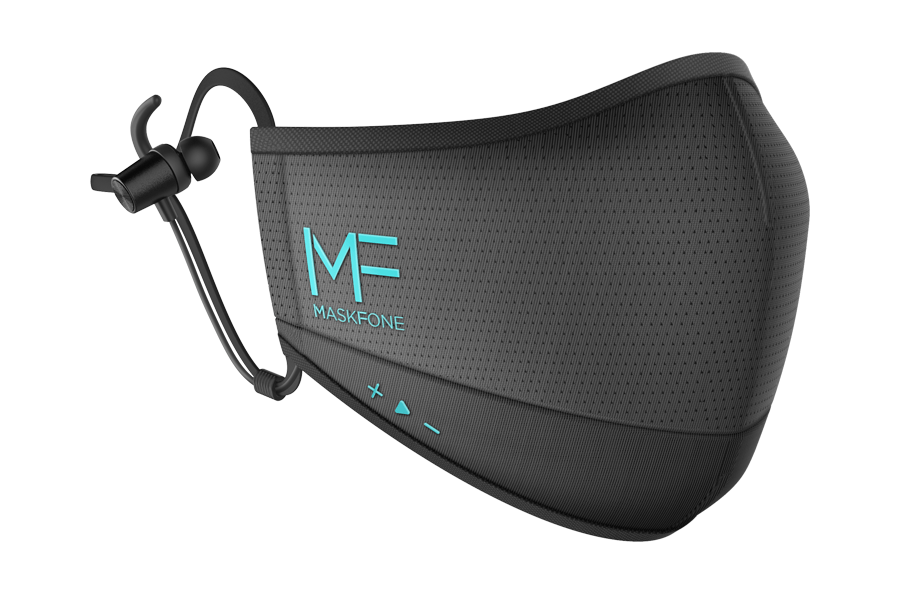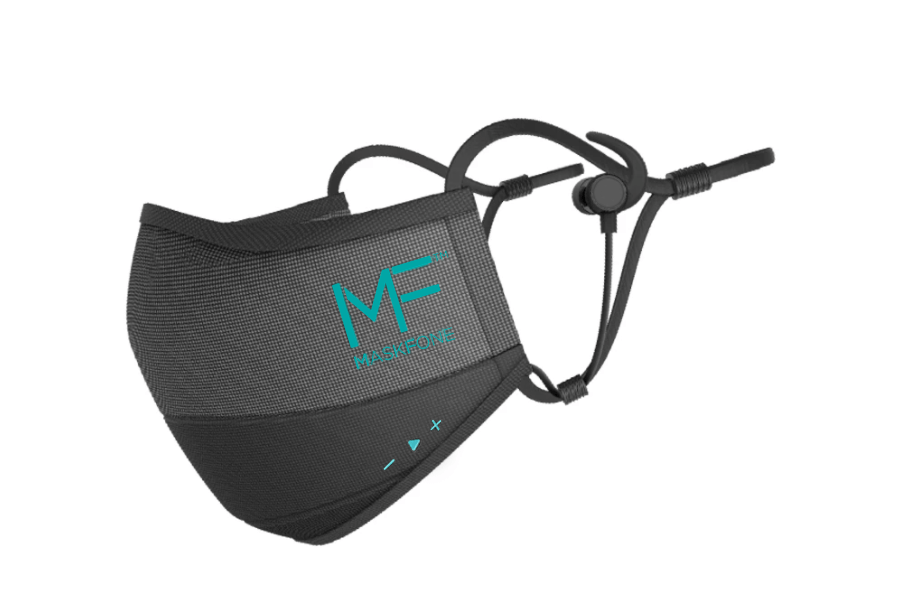 You'll Also Like:
Ditch the Mask and Get an Air X MicroClimate Helmet
LG's Insane Rollable Phone is Real and Reportedly Coming in 2021
Lenovo's ThinkReality A3 Smart Glasses Show 5 Displays at Once