RXT-1 is the World's First Sparring Robot
Stepping into the ring or octagon only happens after a great deal of training. Traditionally, that training involved punching bags and sparring partners, but technology is moving fighting forward, providing a new training partner. The RXT-1 is the world's first sparring robot, and it helps prepare fighters for their big day by providing a person-sized target to punch as well as the ability for it to strike back so you can work on speed and dodging.
You'll also like:
5 Gifts for the Music Addict in Your Life
Jaden Smith is Getting Jacked with Insane Body Transformation
15 Best Kettlebell Workouts for Men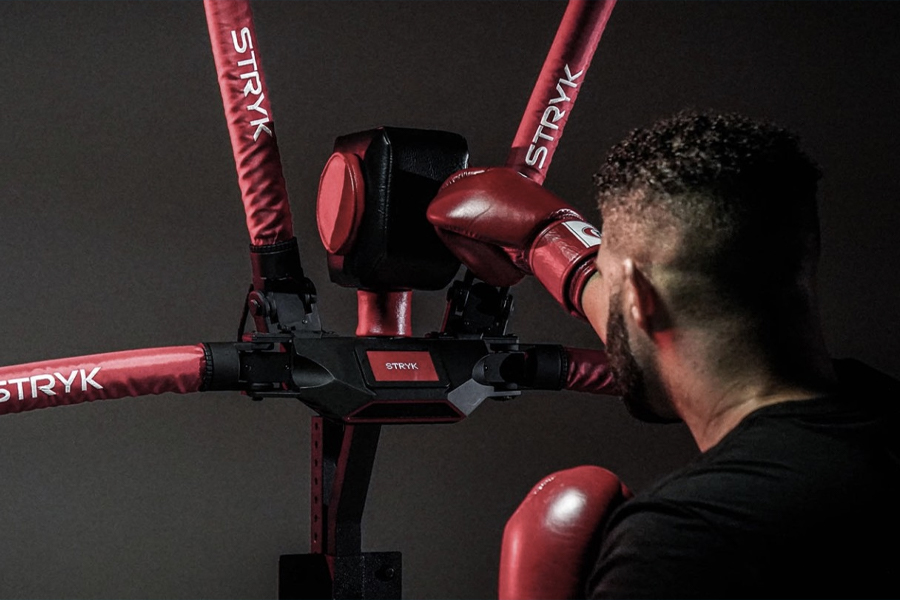 "When I started developing the RXT-1," say Brent Verdialez, the creator behind the RXT-1 sparring robot, "I noticed a void in technology in the combat sports industry. The equipment they are currently using is archaic and has been used for thousands of years. They are good for developing power and speed, nothing was made to simulate an actual fighter or a striking coach. I wanted to develop both in one system."
The robot consists of a touch screen display and a punching block that acts as the head of the robot. An optional body block is also available. Where the RXT-1 is different from other punching dummies, however, is the four robotic arms that come out of the robot. These arms simulate strikes from an opponent, giving you the chance to do more than just punch.
The RXT-1 has three training modes: practice, spar, and combinations. In practice mode, you'll familiarise yourself with how the robot functions, focusing on single strikes. Spar mode ups the intensity, and brings in attacks from the robot in either a randomized or sequenced manner. The combination mode turns the robot into a pad coach, training you on over 100 strike combinations.
If you need a new coach and training partner before you step into the squared circle, you can get the RXT-1 for USD$700, or upgrade to the version that includes the torso for USD$899. The world's first sparring robot is set for delivery in February 2021.
You'll also like:
Klipsch Comes Out with New T10 True Wireless Earphones
Jaden Smith is Getting Jacked with Insane Body Transformation
15 Best Kettlebell Workouts for Men