Could the Somni Mask Offer a Shortcut to Lucid Dreaming?
Somni Mask is a revolutionary new tool designed to help you achieve lucid dreams; that is, dreaming where you remain semi-conscious and in control.
It sounds a little or a lot like science fiction, yet Somni Mask is tried and tested, already on its way to the marketplace. Actually, you can pre-order now through Kickstarter and save up to $100 off the eventual retail price.
It's reported that around 55% of all people will experience lucid dreaming at least once in their lives. During this state, you are aware that you're dreaming and can even control what's happening by changing the environment, people, events and so on. Lucid dreaming can occur during REM sleep, the part of the sleep cycle where your brain is extremely active.
Somni Mask takes the familiar sleeping mask concept and adds smart features that track REM sleep and induce lucid dreaming through audio-visual stimulation. A series of light and sound signals alert you to a conscious state without interrupting sleep, opening up all sorts of possibilities.
If you connect headphones and other audio devices, you should hear what's playing, giving you an opportunity to learn, train, overcome fears and recover from trauma all while sleeping.
When learning in a dream, you remember the information when you wake up. Seeing as we spend a third of our lives sleeping, we might as well put that time to good use.
---
Featured Video from Man of Many
---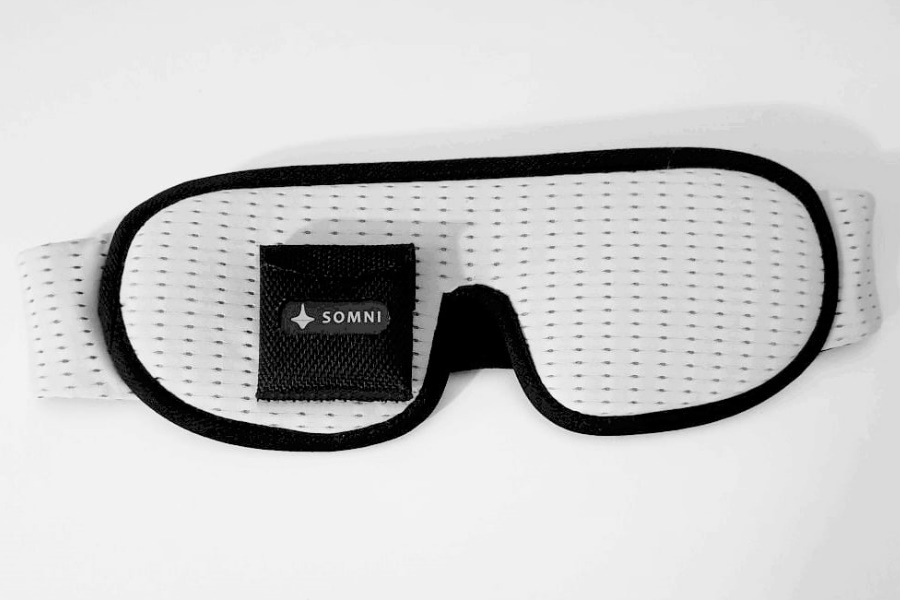 Somni mask is fitted with a small unit that features sensors for tracking eye movement, LEDs for altering your consciousness and a 3.5mm audio jack for headphones. The device is charged via micro USB with the same connection being used for connecting to a PC for selecting audio files. The device itself can be removed for washing and cleaning the mask.
The creators of Somni Mask have been practising lucid dreaming for years but found existing methods would often disrupt sleep. The team aimed to create a simpler experience that's accessible to everyone, and after numerous concepts, prototypes, tests, and modifications, Somni is complete.
The lucid dreaming mask is currently being funded through Kickstarter where it has well exceeded the original goal. There's still time to lock-in an early bird bargain and save up to $100 off the retail price with delivery expected around December 2020.
---
Featured Video from Man of Many