TickrMeter Puts Real-Time Cryptocurrency Values on Your Desk
How many times have you pulled out your smartphone and opened an app to track your stock investments? If you're in the market, chances are you check often—whether it's on your phone, computer, or other device. TickrMeter makes it much easier to stay up to date with how your investments are faring. The desktop stock ticker displays your stocks so that you can keep track of them with just a quick glance.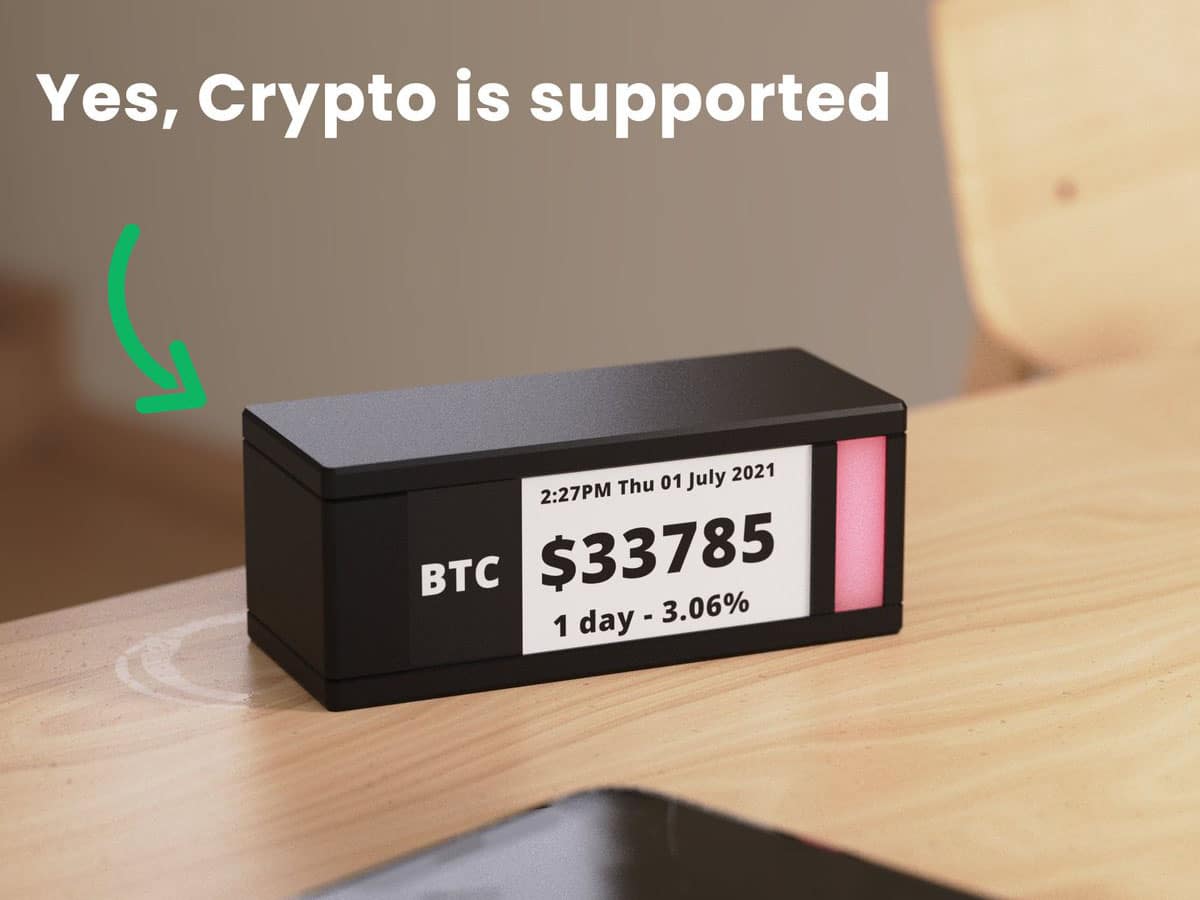 The TickrMeter uses an E-Paper display to show the current status of your stocks. This approach uses electrically charged ink to create clear images that are illuminated by the lighting in the environment rather than by backlights. The desktop display supports the New York Stock Exchange, NASDAQ, the London Stock Exchange, TSX, and more. Financial data is gathered from Polygon.io with a latency of just 20 microseconds, so you're instantly up to date at any given moment. Your stocks are shown on the screen with their latest prices. A red or green bar helps you to instantly know how things are going.
You can customize the TickrMeter to match your investment strategy, whether you're in it for the long game or you're more of a day trader. You can operate the ticker in single mode, or you can daisy chain up to 10 tickers together to really keep track of everything you're invested in. The TickrMeter also has the capability of creating playlists, such as daily top performers, worst performers, or randomized. Additionally, you can set alerts, such as flashing, changing color, or beeping when your alarm is triggered.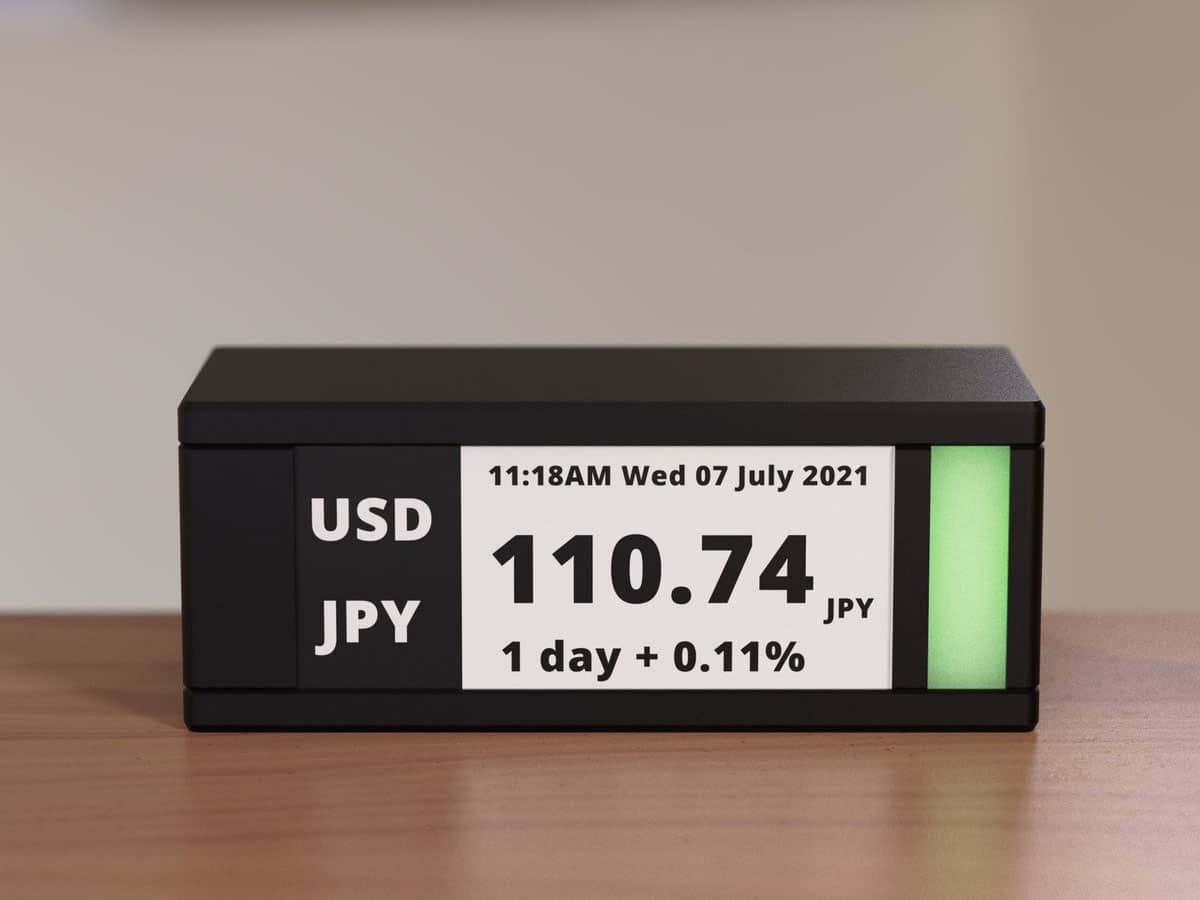 For a limited time, you can earn 10 per cent cash back just by helping other investors like yourself learn about the TickrMeter Desktop Stock Ticker. Keeping track of how your money is doing is simple with the TickrMeter—much more so than having to dig into your pocket for your phone and then find the right app to then cycle through to find your stock. Instead, just have that info immediately available on this little display.