You Can Now Buy Boston Dynamics' Spot for $75k
With a video that poses a lot of "Can Spot do X" questions, Boston Dynamics is back on the scene, drawing attention to its four-legged robot. The answer to each of the questions is "with you, Spot can." But given that Boston Dynamic's initial business model with the impressive robot was a lease program, being one of the lucky few to actually get to use a Spot robot was pretty unlikely. However, that's all changing as the robot maker is now offering Spot for sell to any US firm for general purchase.
You'll also like:
AI Robot Lands Lead Role in Big Budget Movie
Unitree's A1 Robot Vies for Top Dog Position
Milrem Robotics and InnoVfoam are Making Firefighting Robots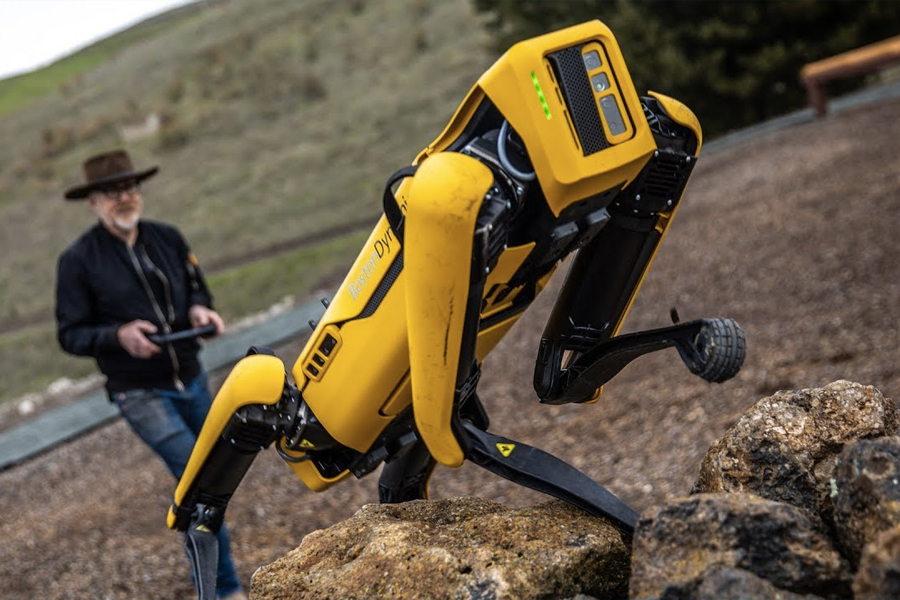 And you're going to have to be a business to afford it. The robot is priced at USD$74,500. At that price you're roughly half the way to getting a Tesla Model S. So while there will only be a few people wealthy enough to throw down that kind of money for what would amount to being a toy, businesses can now avail themselves of this technology. But what can Spot do? According to the video, the robot can do a lot, including, going where people go, where people can't go, work together, take a hit, recover from a hit, dance, help, play, inspect, perform, monitor, document, rebuild, and explore. Spot has been used to create 3D maps of construction sites, inspect oil rigs for machine faults, help triage COVID-19 patients, and even work with bomb squads. In short, Spot is a "mobility platform" that can be adapted to any number of roles using different sensors and tools.
"We mostly sell the robot to industrial and commercial customers who have a sensor they want to take somewhere they don't want a person to go," explains Boston Dynamic's lead robotic engineer Zack Jackowski. "Usually because it's dangerous or because they need to do it so often that it would drive someone mad. Like carrying a camera around a factory 40 times a day and taking the same pictures each time." So if you're in the market for a robot helper for your business to take over some of the tasks people can't or won't do, then Spot—if you can afford it—is the answer.
You'll also like:
AI Robot Lands Lead Role in Big Budget Movie
Unitree's A1 Robot Vies for Top Dog Position
Milrem Robotics and InnoVfoam are Making Firefighting Robots