Depict Introduces the World's First Digital Canvas
Finding the ideal work of art to grace your wall can be a downright laborious process, involving copious amounts of time and money. Furthermore, even after you've found that perfect piece, you might see another one tomorrow that looks even better, and costs even more. But what if you had the power to put up a proverbial blank canvas, and fill it with a dynamic range of images? Thanks to the Depict Frame, you can do just that. Brilliantly designed using 4K digital technology, the frame puts a full spectrum of museum-quality artwork at your fingertips, allowing you to choose the visuals you want, when you want them.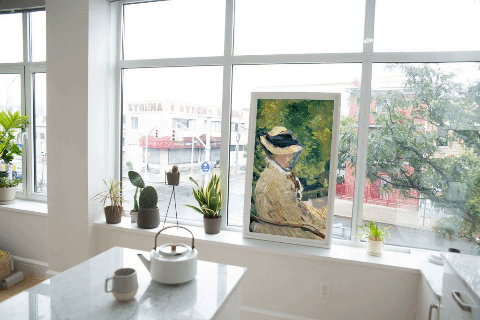 Like so many great modern day companies, Depict was born out of a sense of passion and ingenuity alike. True to its initial ambitions, the brand puts inspiring art inside your home, and also provides working artists with a consistent income. That makes the Depict Frame a genuine 21st-century masterstroke, in that it can rotate a range of museum-quality works across a 49″ 4K LCD canvas. As a result, you have the freedom to select visuals in relation to your current mood, the demands of your interior space, or the intended ambience of dates and dinner parties.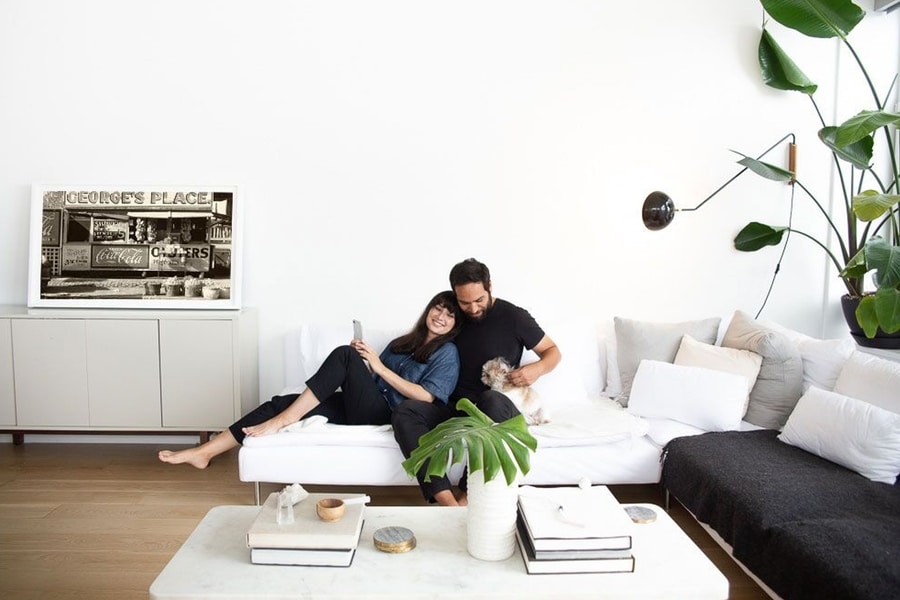 Meanwhile, partaking in the Depict experience couldn't be easier. All that's required are two key components: the Depict Frame and the Depict iOS app. As one might expect, these two components work in seamless conjunction, communicating by way of WiFi connection. To begin, use the app (or visit the website) to view various playlists within the Depict Collection, which ultimately consists of over 600 stunning artworks. Whether you're seeking lustrous digital imagery, brilliant photography, abstract art, or classic pieces from the world's most recognised names, you'll find all that and more. It's also worth noting that new pieces are added on a monthly basis and that every single work is curated by the Depict team, whose members have previously curated for museums like The Met and The Getty.
Once you've selected a work (or works) of art, the Depict Frame will bring those visuals to life in impeccable fashion. Not only does each 49″ frame host a 4K LCD display, but it additionally includes a matte-finish for reduced glare. Also featured is a wood wrap painted in either black or white, along with a proprietary mount, the latter of which allows you to rotate from portrait to landscape in a single motion. Put it all together and you have a versatile template that's ready for any mood, setting, or situation.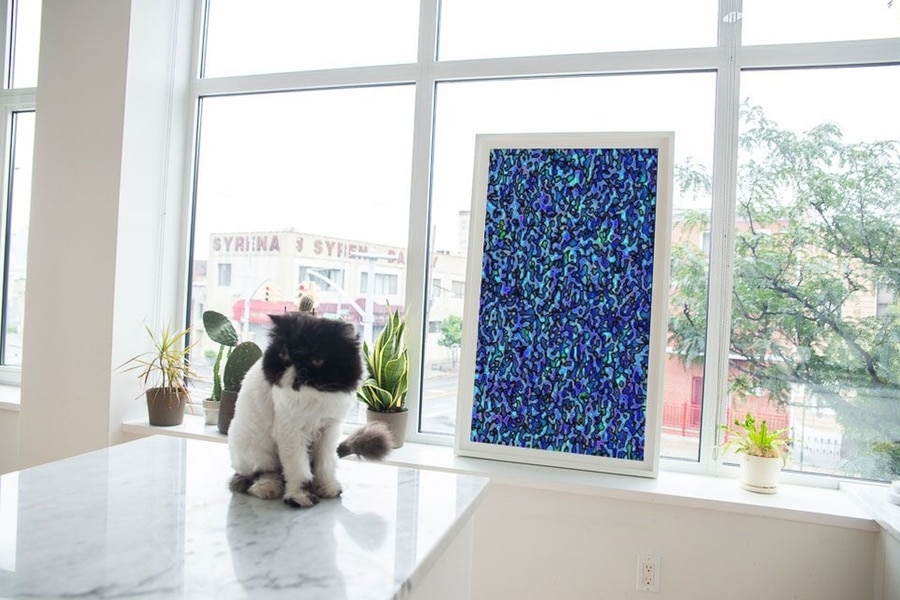 As if the core concept wasn't already brilliant enough, the brand is constantly innovating. For example, Depict has just implemented a sleep timer, granting you the ability to set sleep and activation times for the frame, put together slideshows, and control when new art will automatically appear on the LCD display. Become a Depict Free subscriber, and you can subsequently play Free Artworks of the Month as a slideshow. Upgrade to the Premium membership, and you gain access to all the Depict Playlists, meaning a boundless array of eye-catching work. It's all as effortless as it sounds, and palpably engaging to boot.
Some people think embracing the future means sacrificing the things we cherish most. Brands like Depict prove otherwise. In fact, one might even say Depict infuses timeless tradition with modern efficiency, creating a best-of-all-worlds scenario. Consequently, each high-resolution frame delivers quality and freedom in one fell swoop, thereby sparing you from having to make the hard decisions. Indeed, art is alive and well in the 21st century, and will remain so, thanks to brands like Depict.