50+ Knolling Photography Examples
With the worldwide explosion of Instagram, there's come a range of peripheral photography trends, knolling being among the most prominent. And what is knolling, you might ask? Put simply, it's an overhead photography style that involves organising similar objects in parallel or 90-degree angles. Relatively new in terms of popularity, the trend actually has a history going back decades, with roots in the 1980s. And while just about anyone can put together a knolling photograph, some are definitely more skilled at it than others. Consequently, there's a number of truly stunning examples of knolling photography to be found on the Internet. Sure, you can look them up one by one, or you can take a visual tour that's already been curated on your behalf. We thus present 50 knolling photography examples. But first, a little more on the trend itself.
You'll also like:
24 Best Australian Men's Fitness Instagram Accounts
50+ Best of Boyfriends of Instagram
12 Best Places to Buy Art Online
What is Knolling?
If you read our introduction (or if you've been on Instagram in the last five years), you probably don't need us to define knolling, but we're going to do it again anyway: knolling is a particular style of overhead photography that involves arranging similar objects in a parallel or 90-degree fashion. When the objects are laid out in this manner, you can both distinguish them individually and furthermore see how they play into an overall concept. Examples (as you'll see below) can include everything from candy bars to wardrobes to tools to buttons. However, you'll also find knolling photography examples in which the objects are correlated by way of an underlying theme or even a matching colour scheme.
Okay, so we probably didn't need to define knolling (again), but what might surprise you is the history of this particular trend. It all goes back to a janitor named Andrew Kromelow, who happened to work for legendary architect Frank Gehry. The year was 1987, and Gehry was designing chairs for Knoll, a company already known for its angular-style furniture. When cleaning up Gehry's studio at night, Kromelow would arrange all the displaced tools at right angles atop the same surface, imitating the Knoll furniture aesthetic. He called this process "knolling."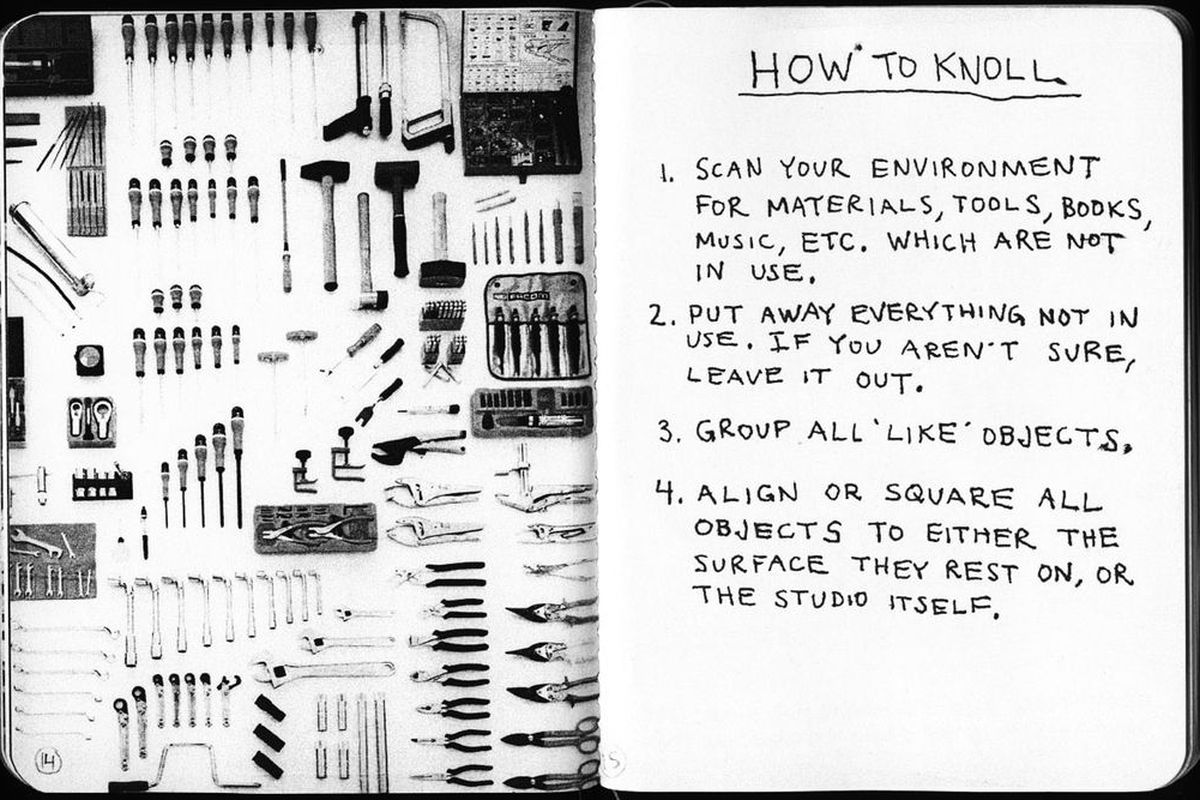 Around this same time, a young man named Tom Sachs was also working in Frank Gehry's shop as a fabricator. By the mid to late-1990s, Sachs was among the foremost names in contemporary sculpture, with shows in a slew of major art galleries around the world. As it turned out, his experiences with knolling back in Gehry's workshop became fundamental to his career. In fact, Sachs was known for coining the expression "Always Be Knolling" (ABK). He even laid out a little knolling guide in his 2009 studio manual, "10 Bullets." Specifically, he wrote the following:
BULLET VIII: ALWAYS BE KNOLLING (ABK)
Scan your environment for materials, tools, books, music, etc. which are not in use.
Put away everything not in use. If you aren't sure, leave it out.
Group all 'like' objects.
Align or square all objects to either the surface they rest on, or the studio itself.
Given Sachs' ringing endorsement, it's not an overstatement to describe knolling photography as a veritable work of art. That's perhaps why so many visual artists display the trend on their respective Instagram accounts, as it really does look impressive. You can also find plenty of knolling photography ads, since who are advertisers to miss out on the latest craze? All this said, one doesn't need to be a big name or a paid professional to become a master of knolling photography.
50+ Knolling Examples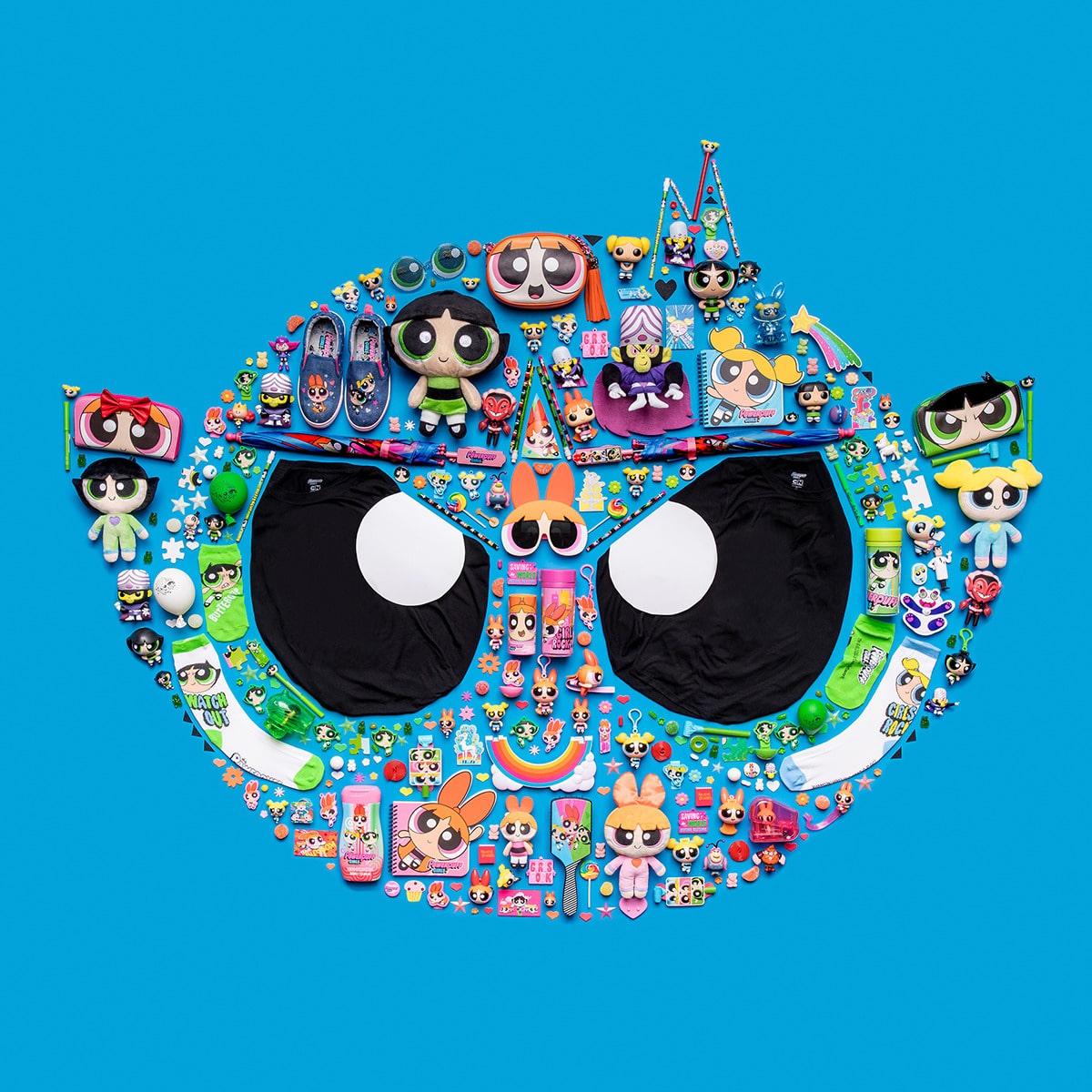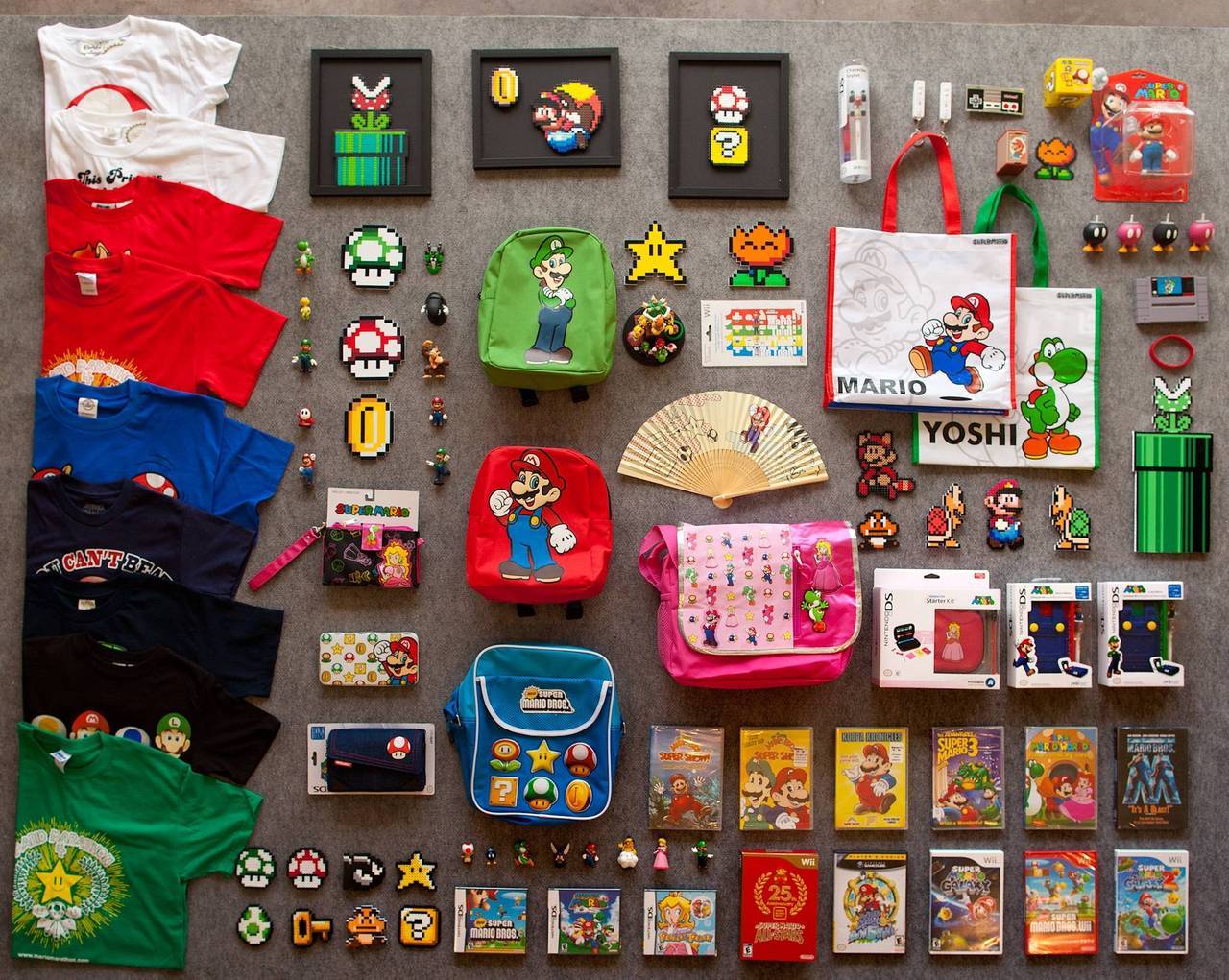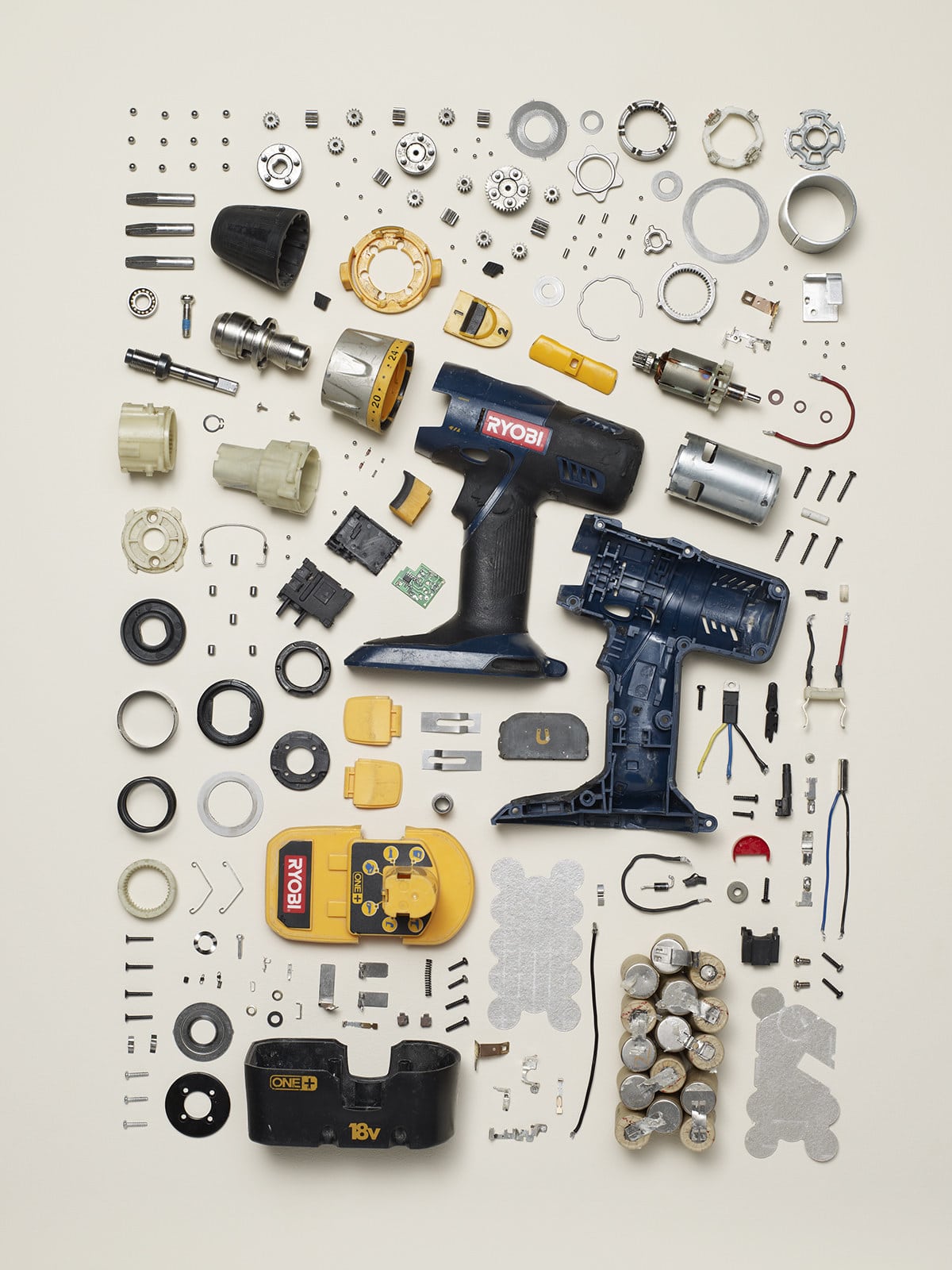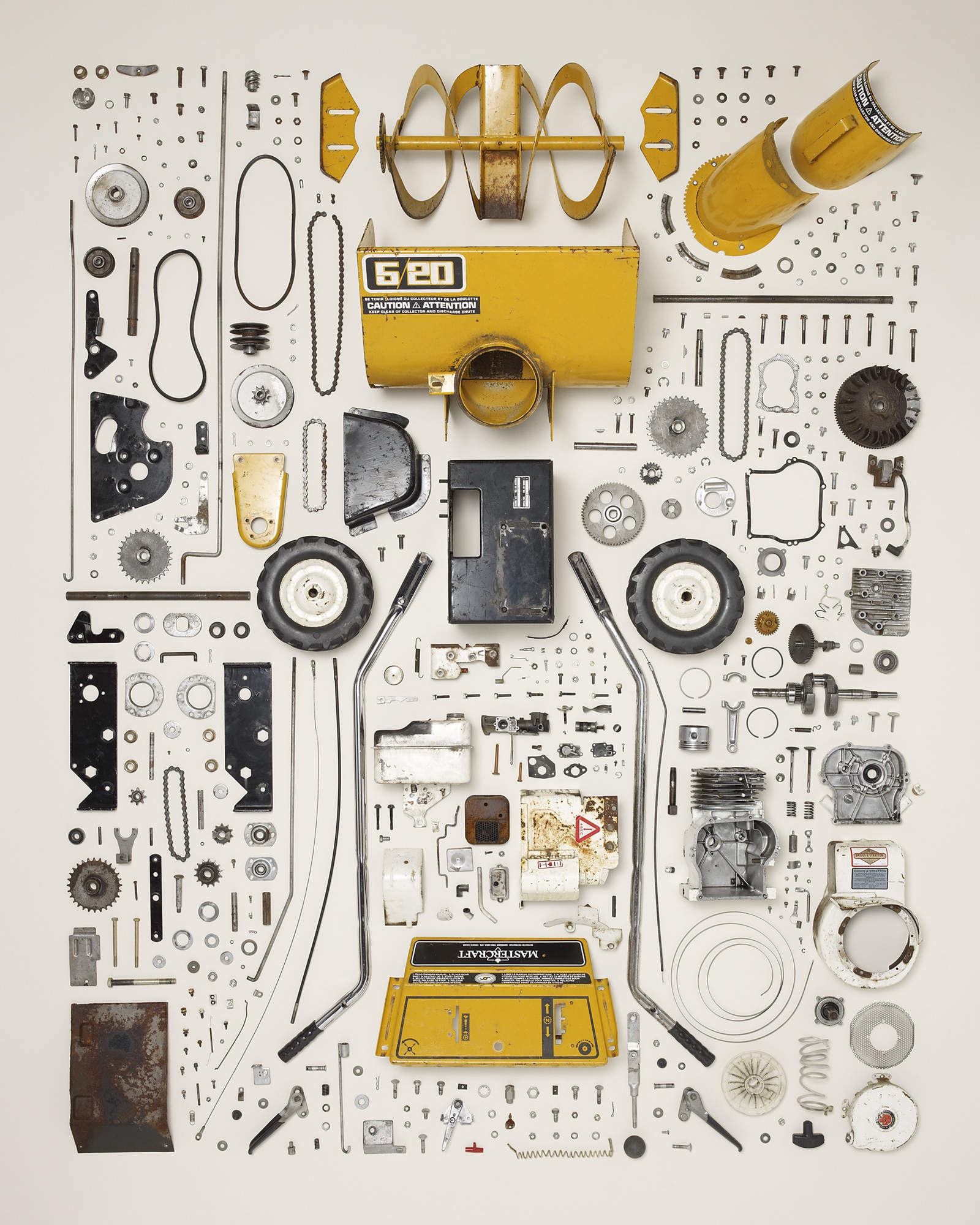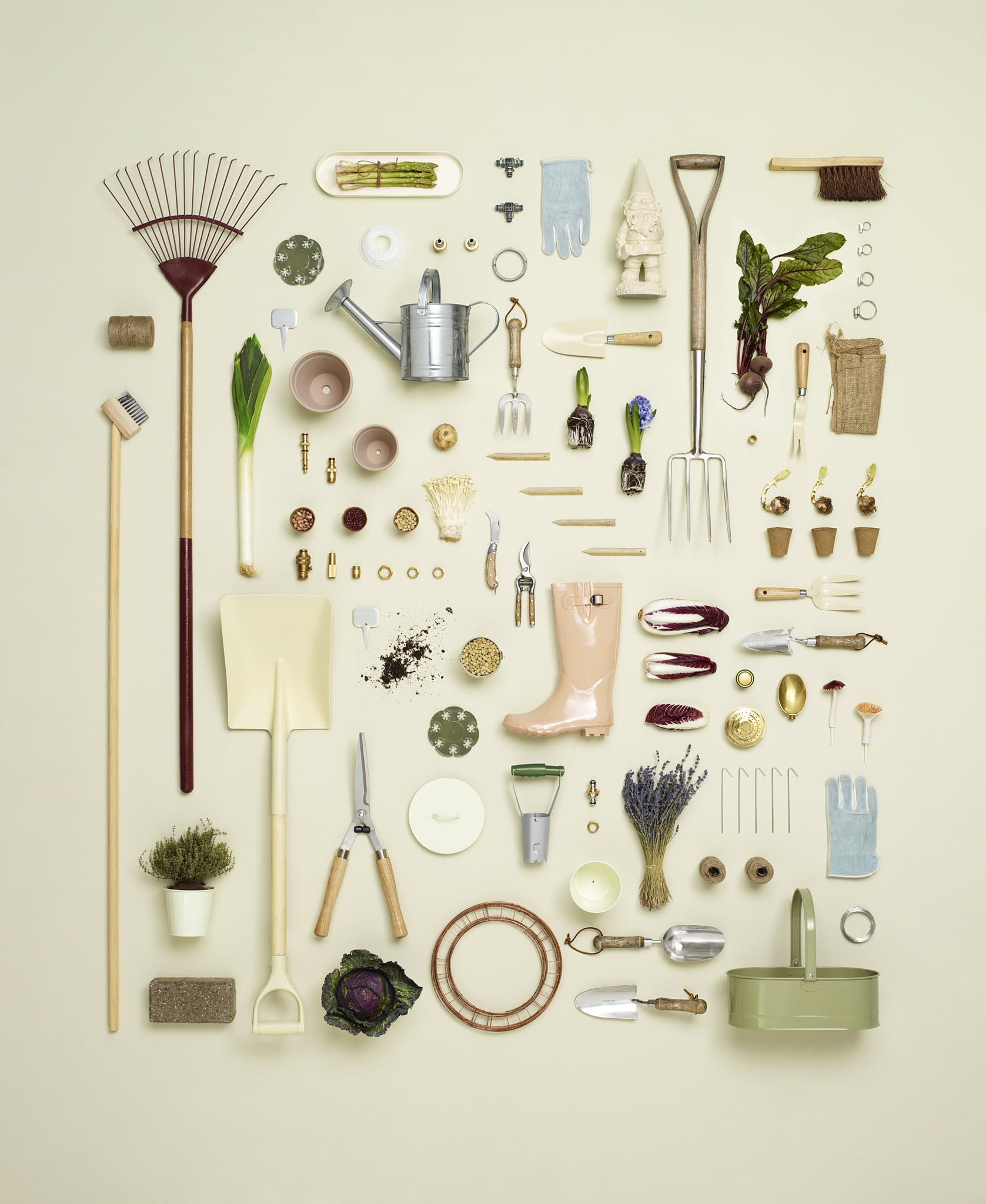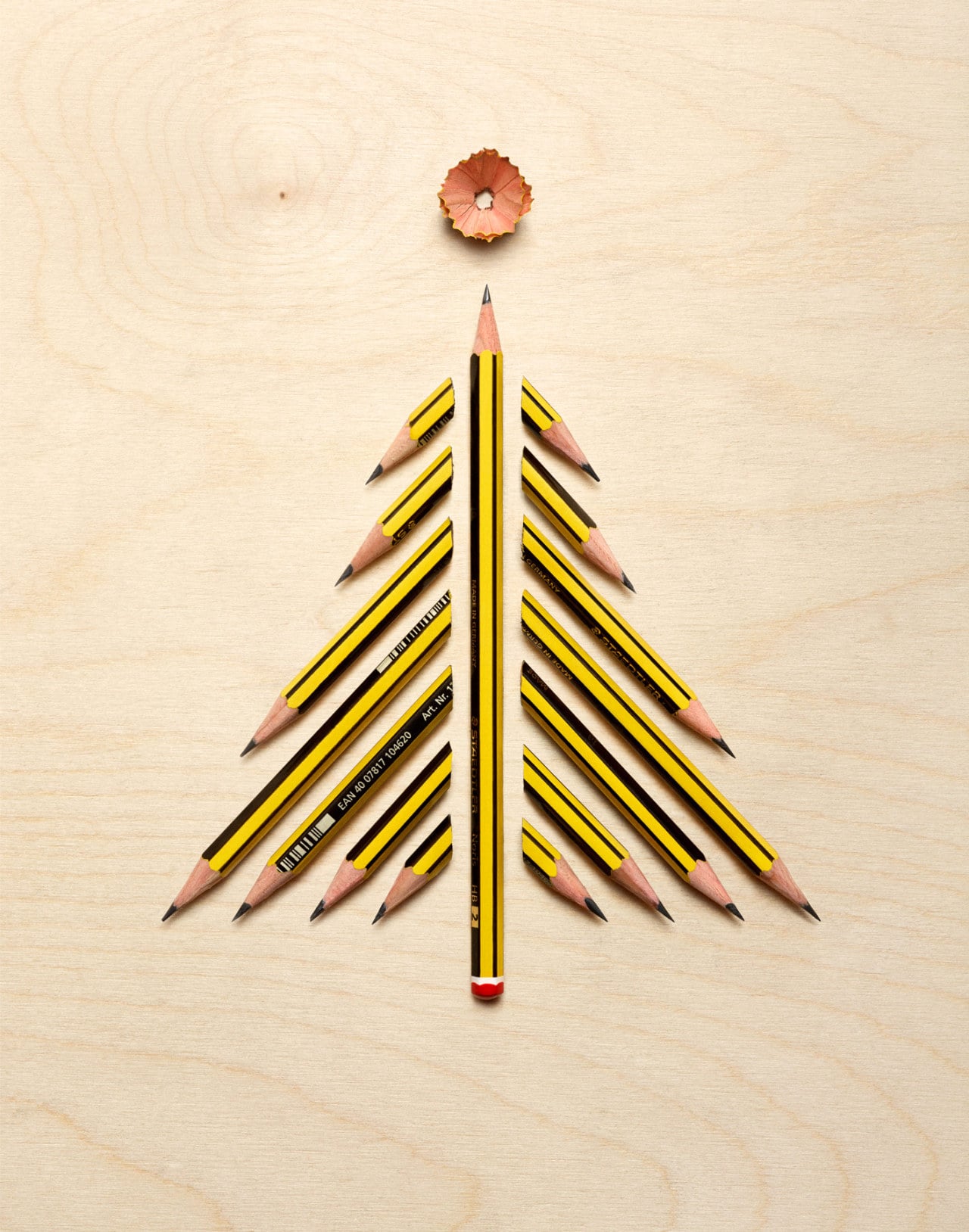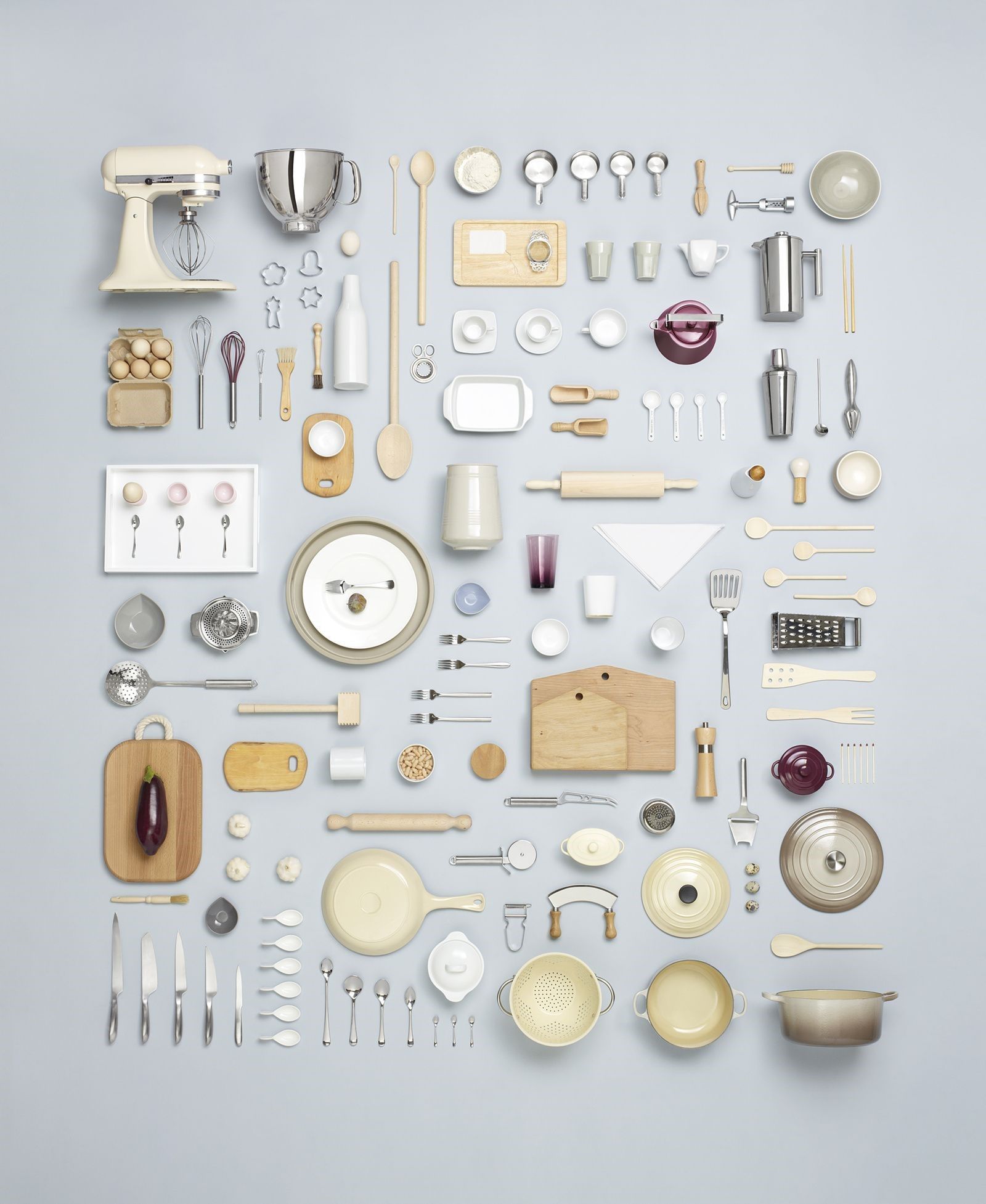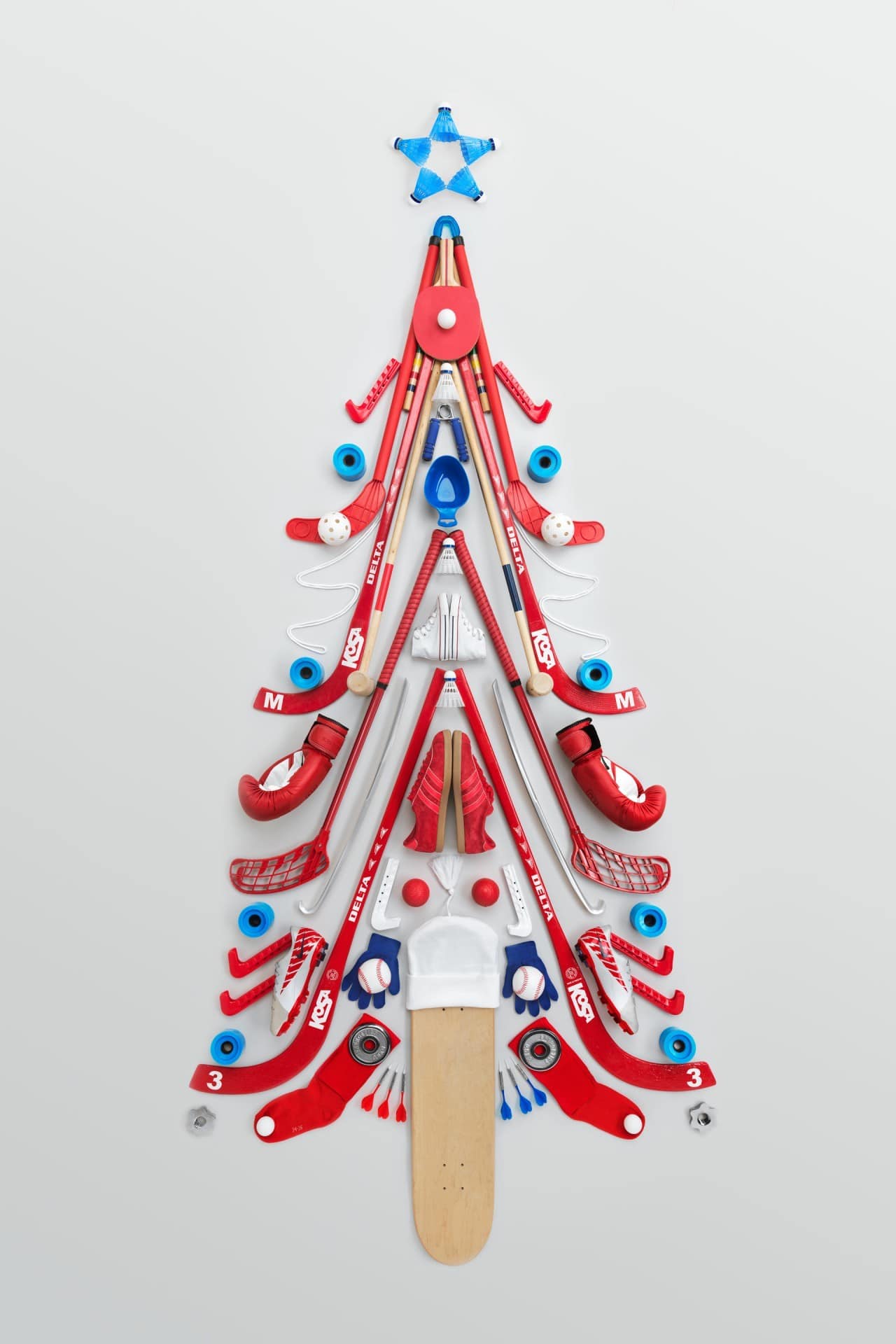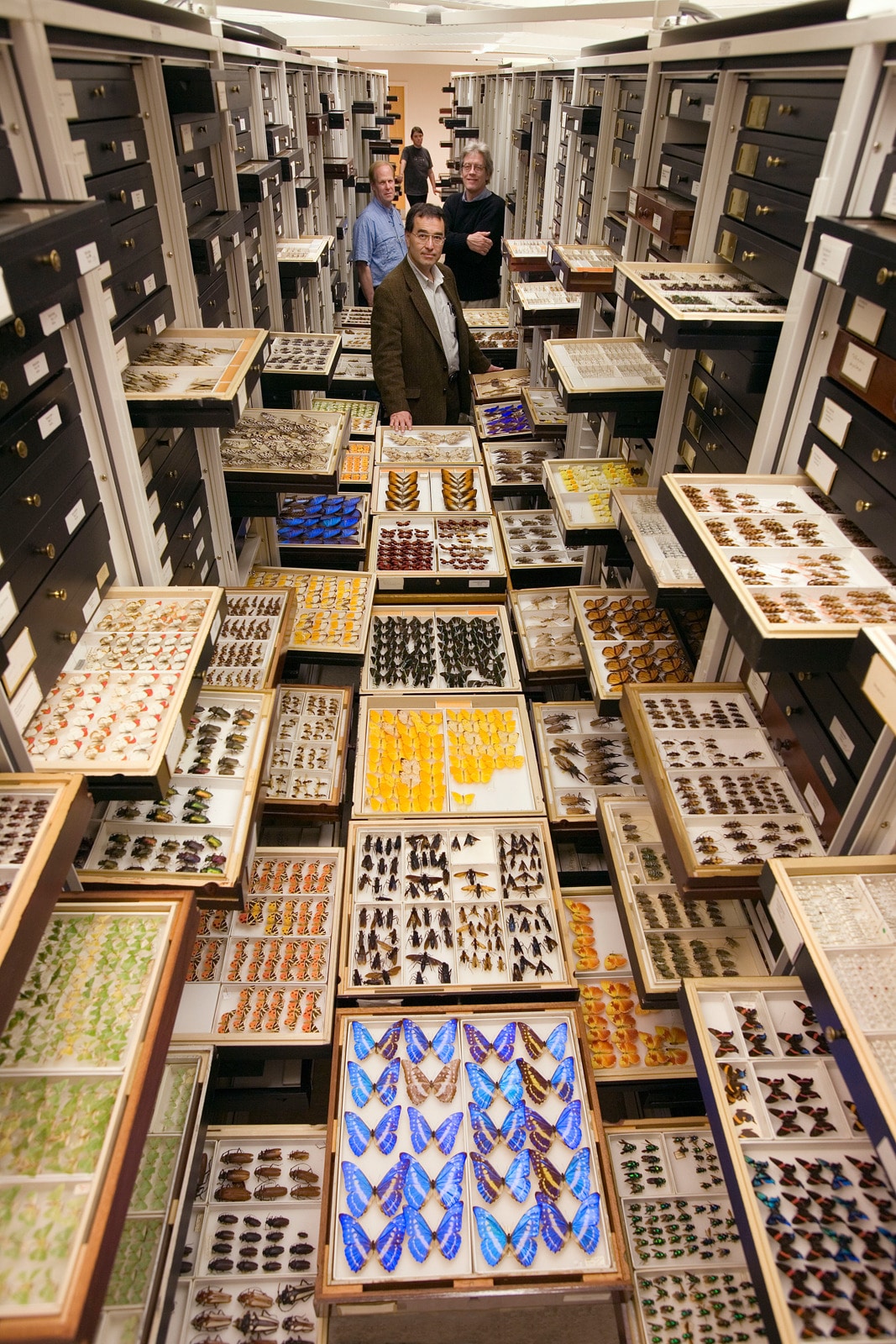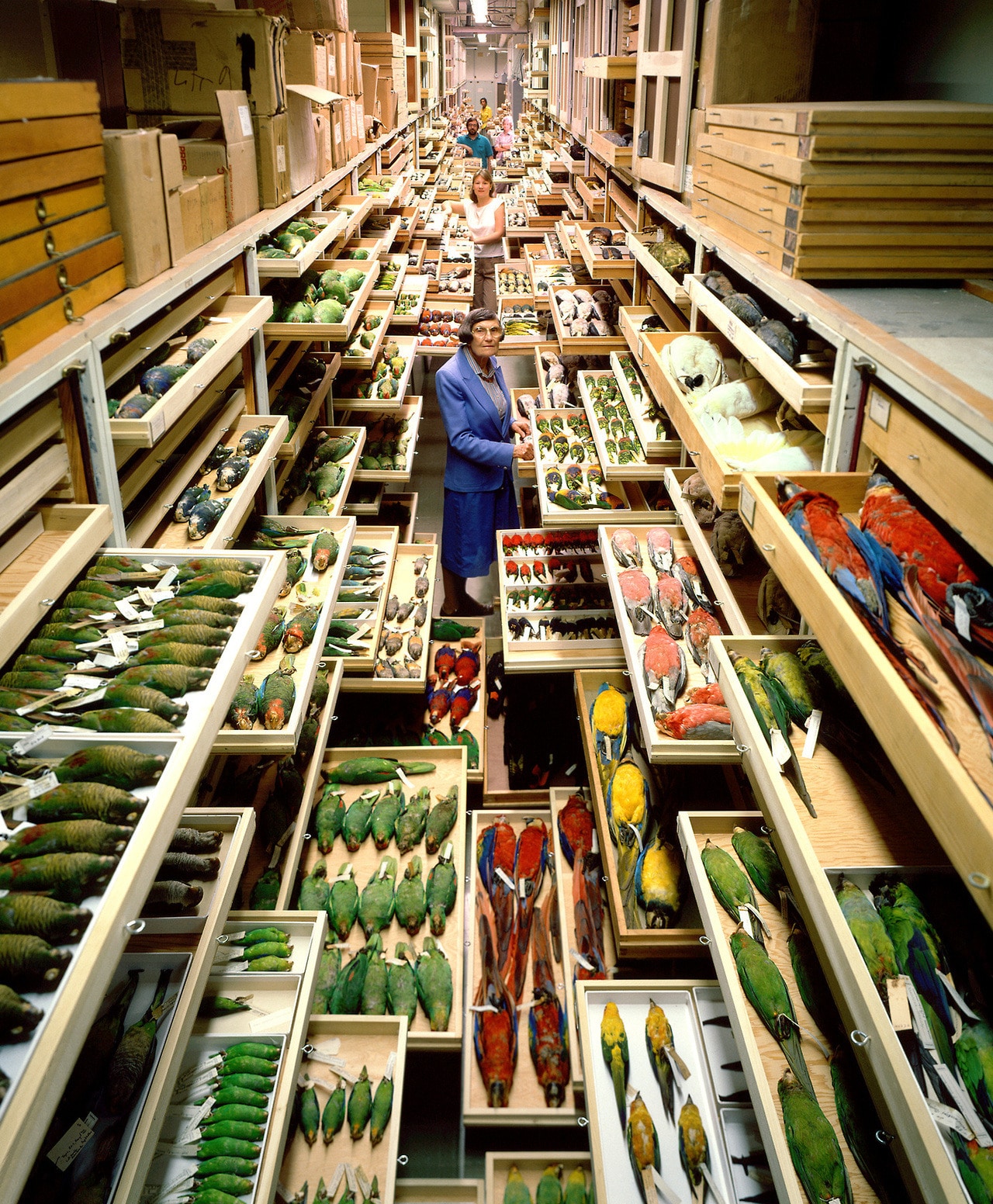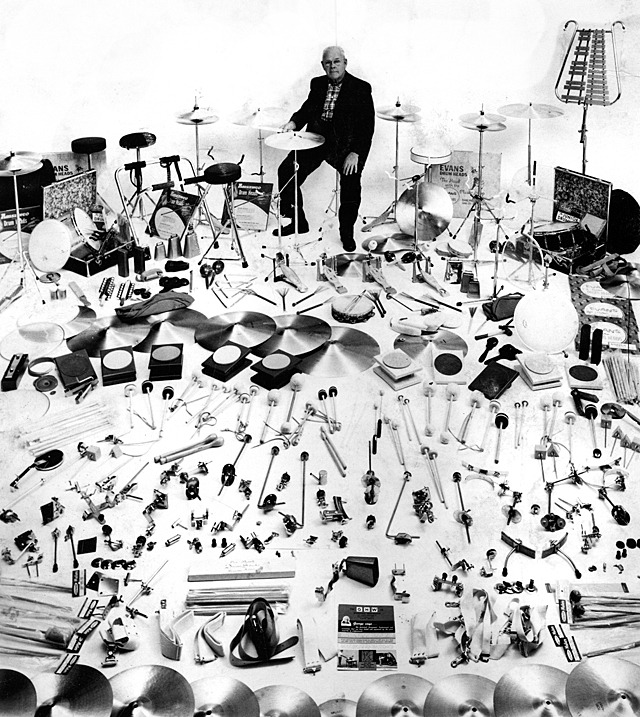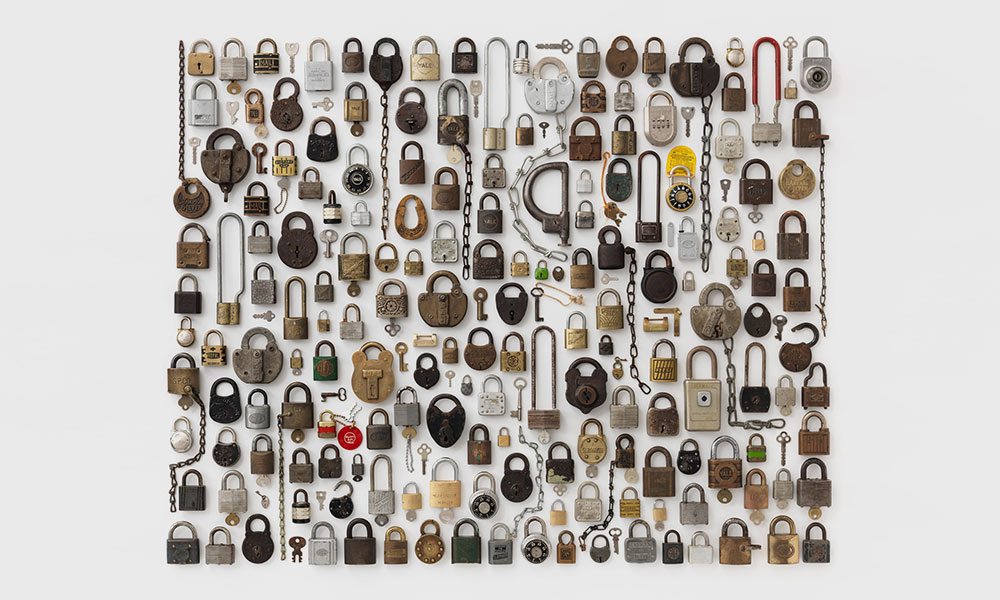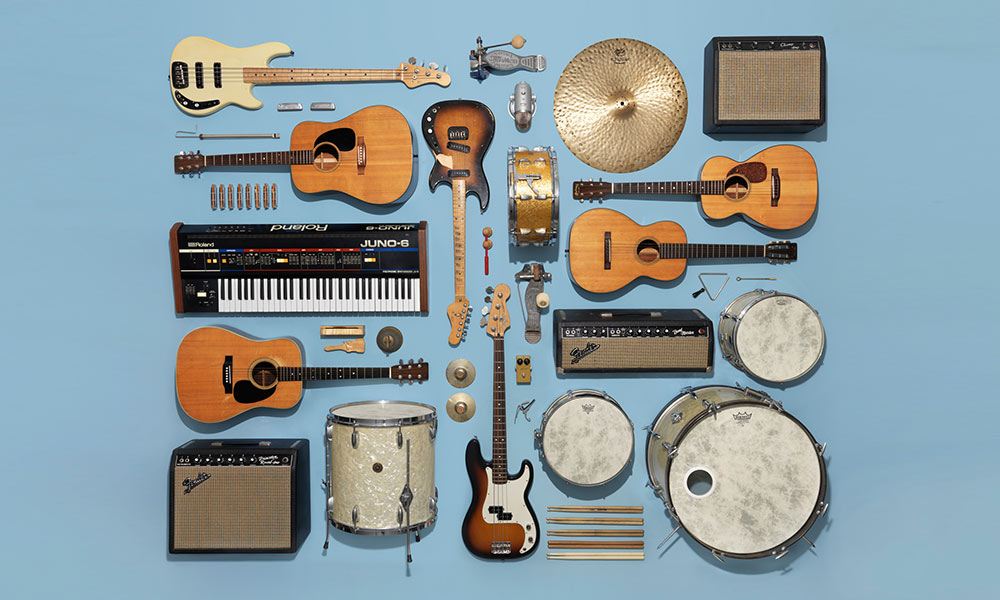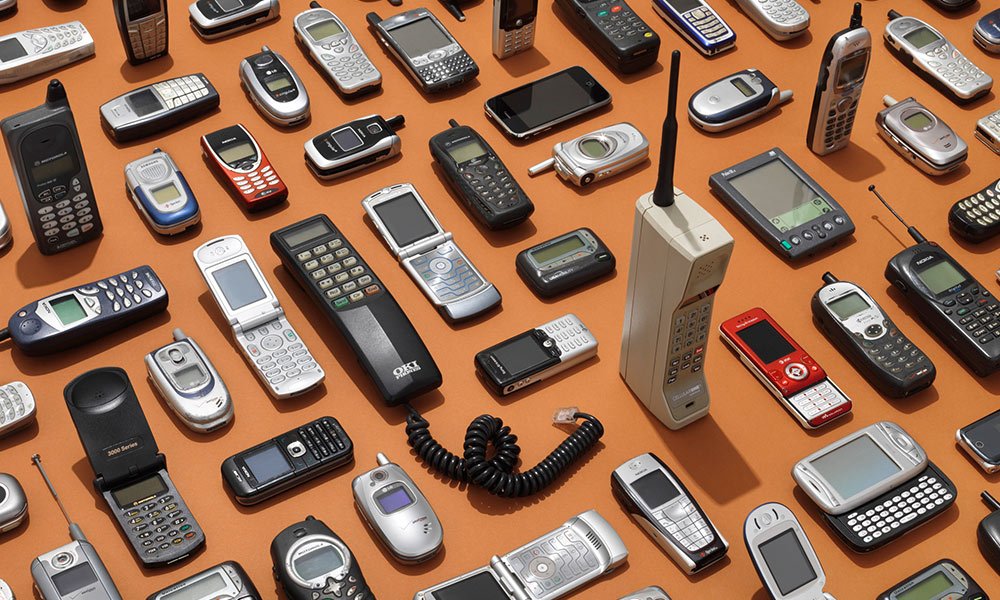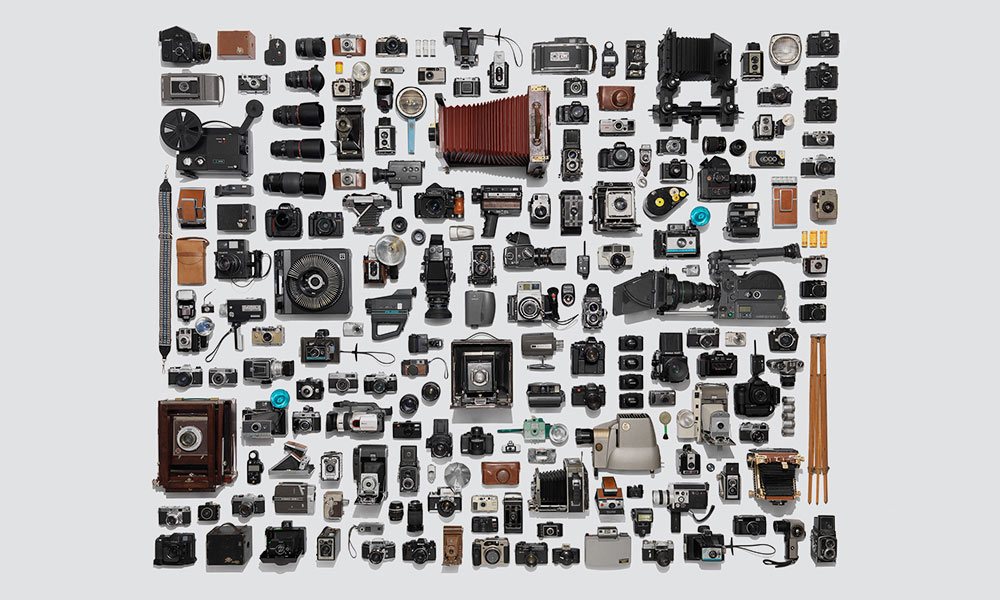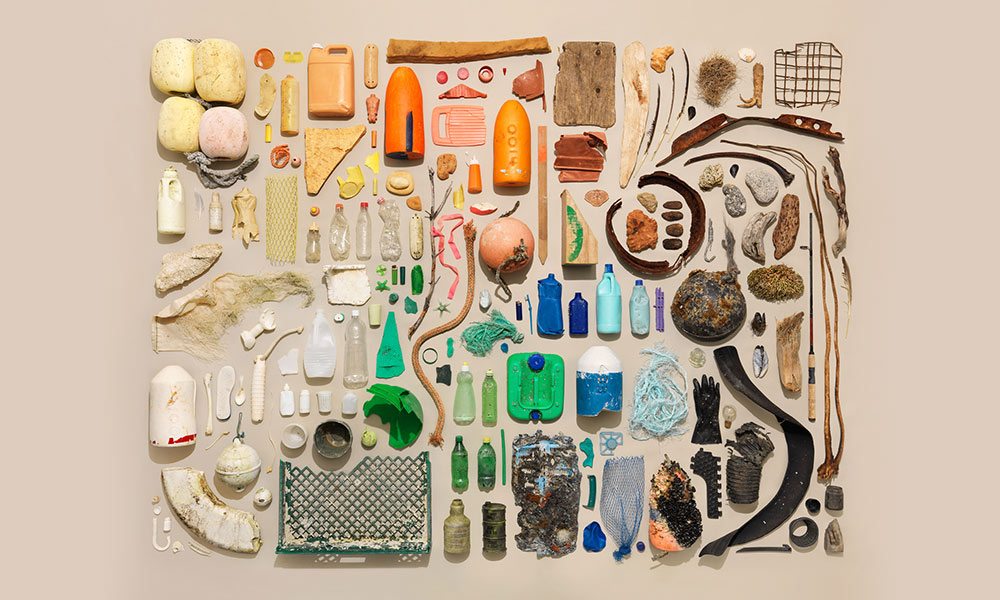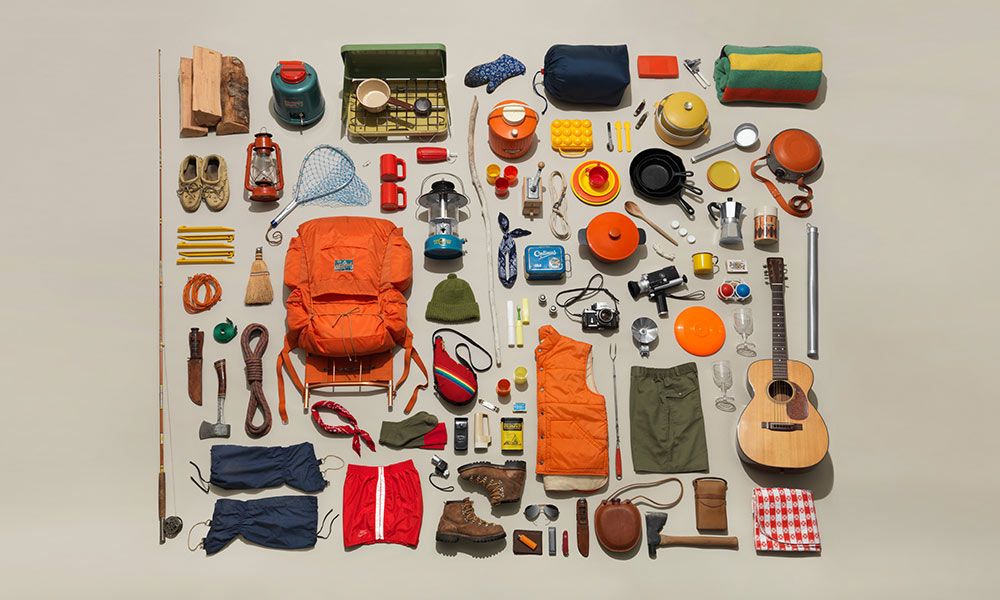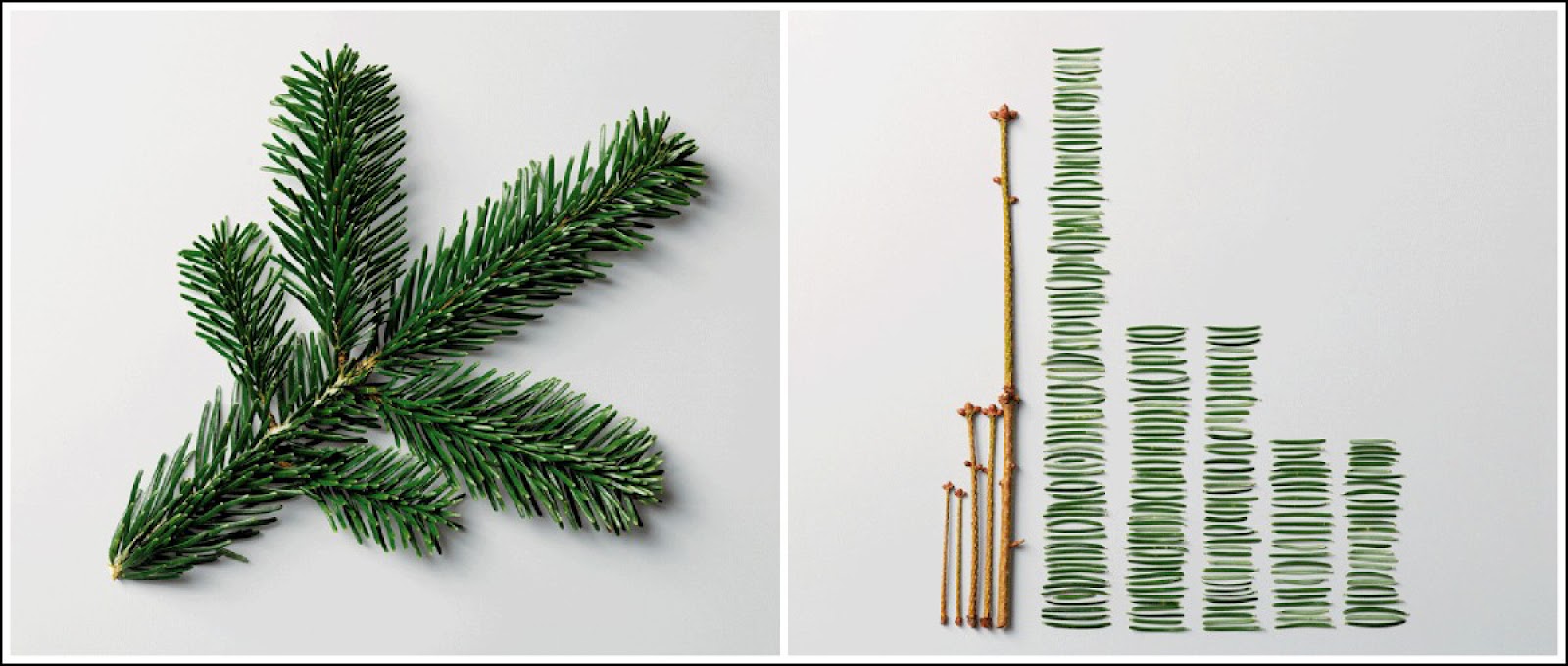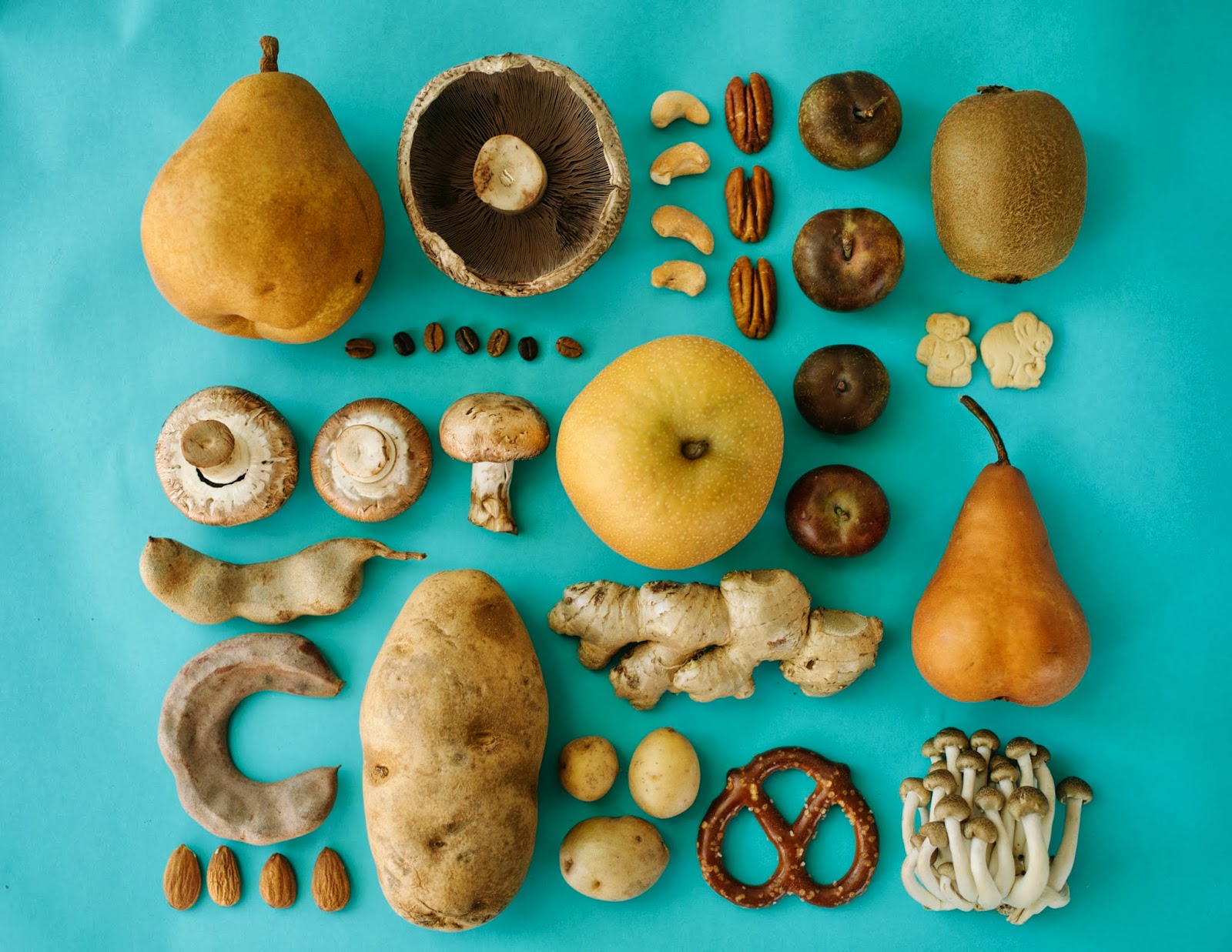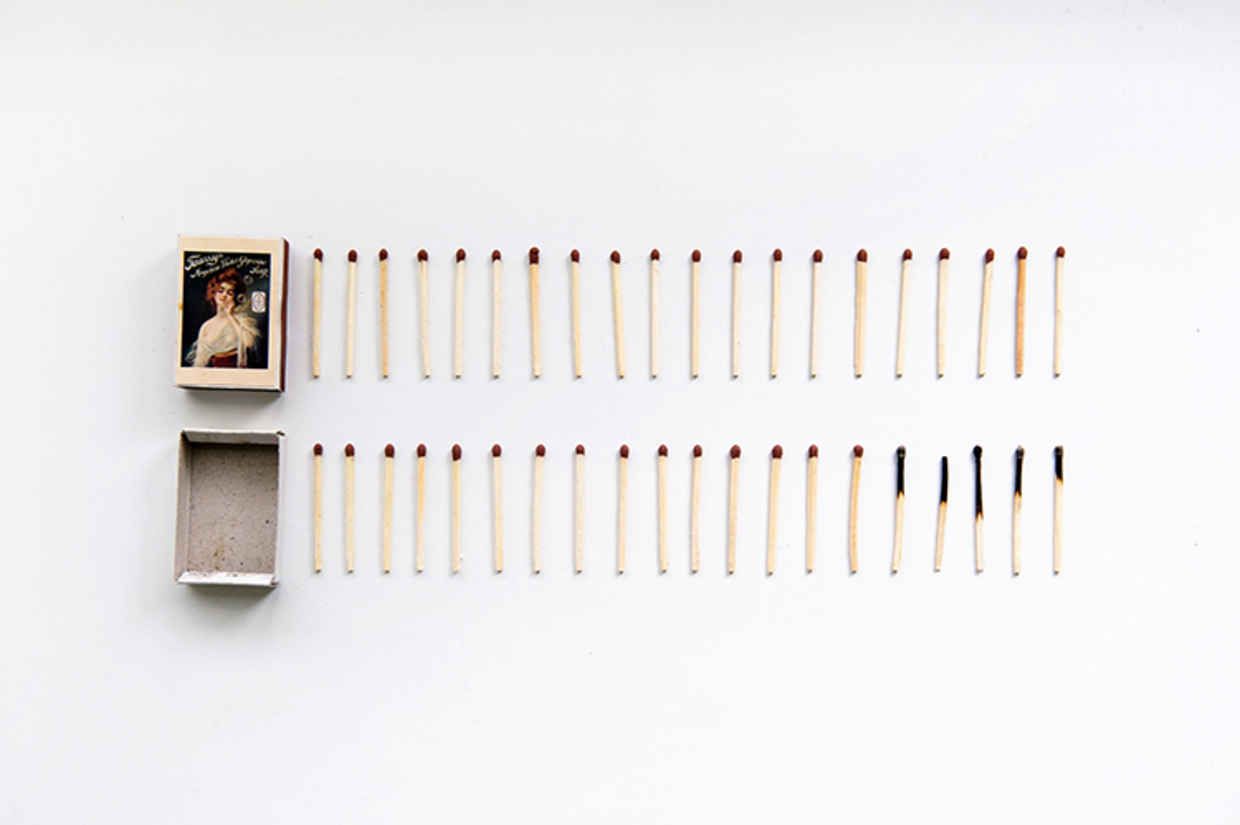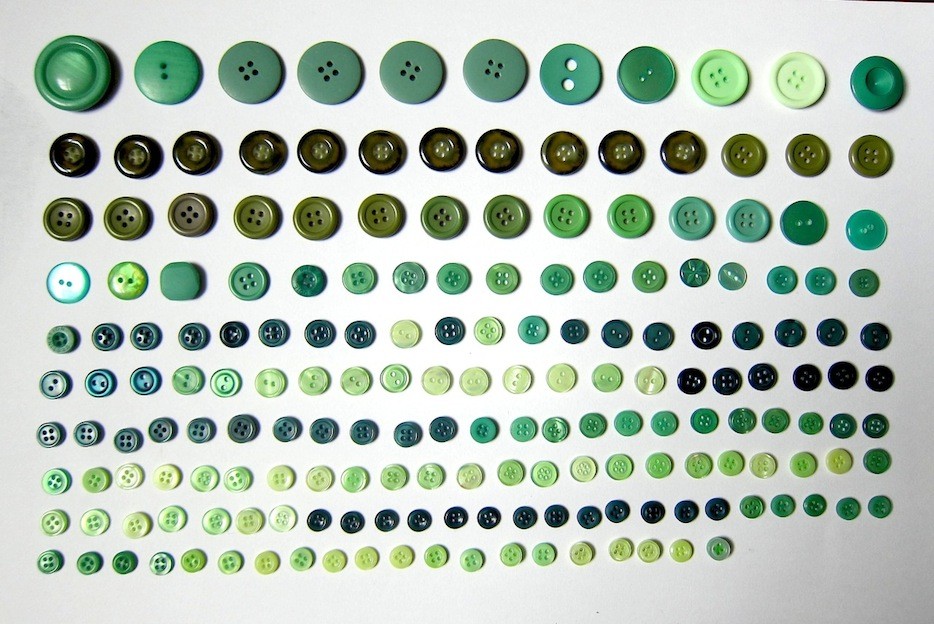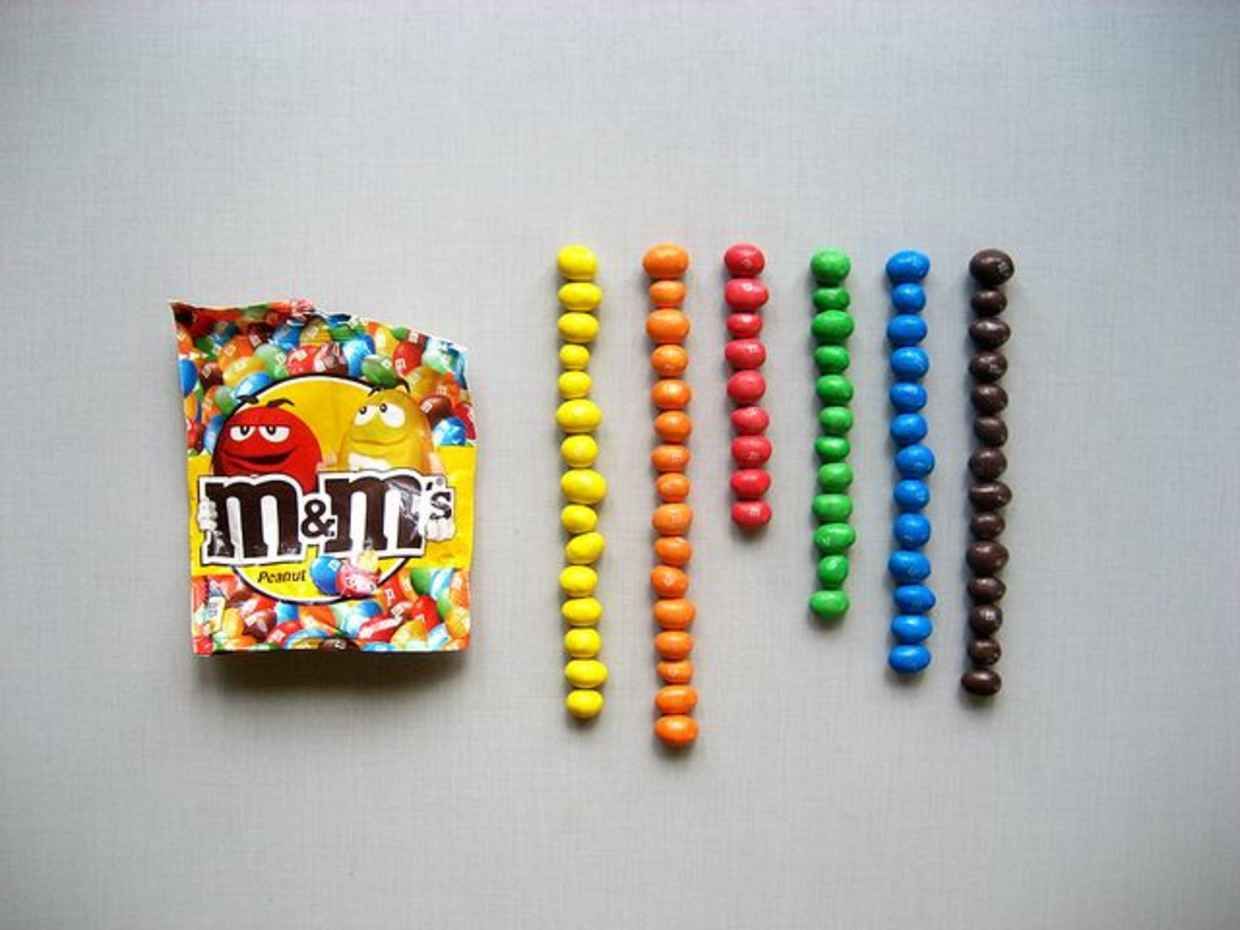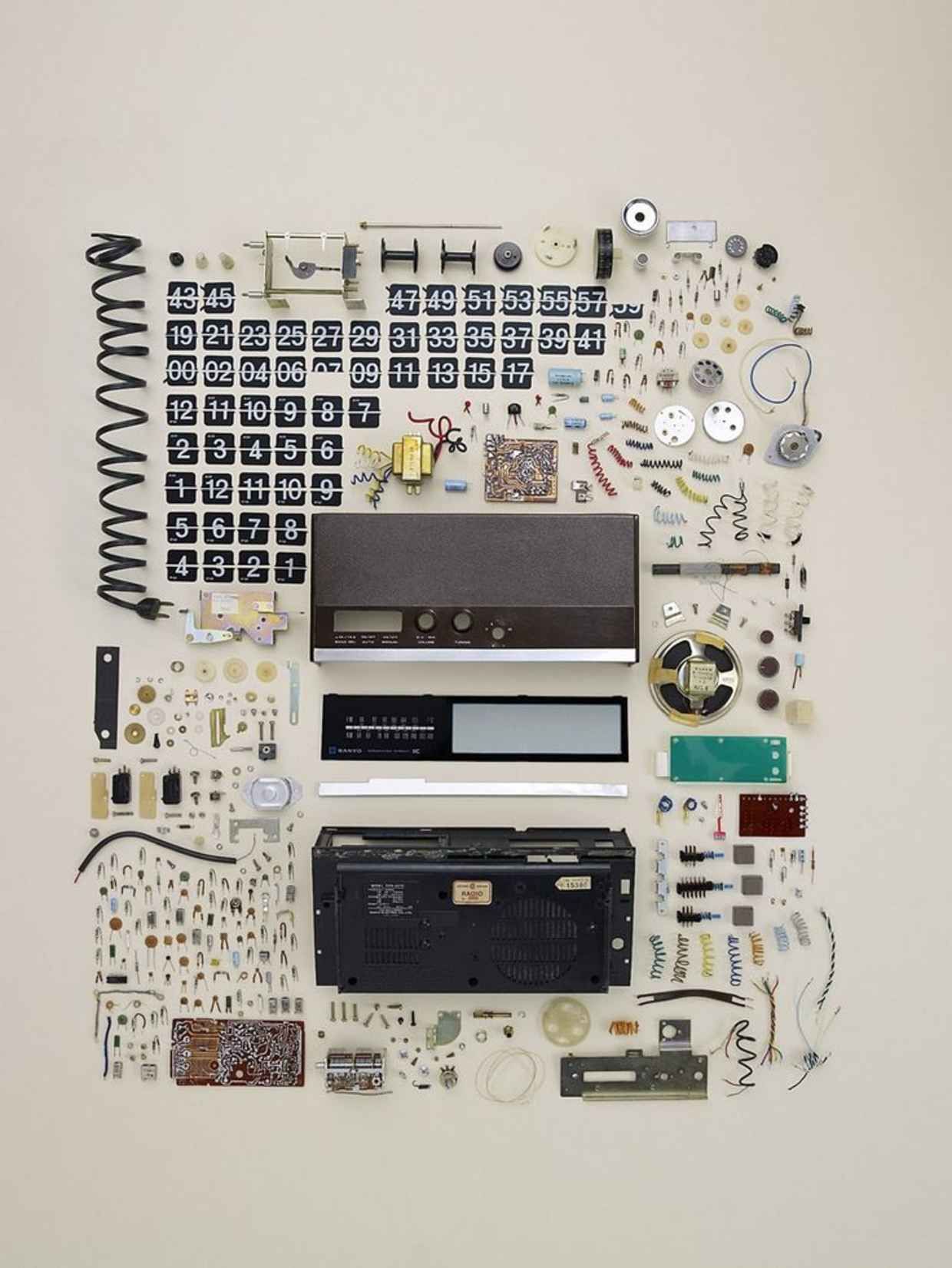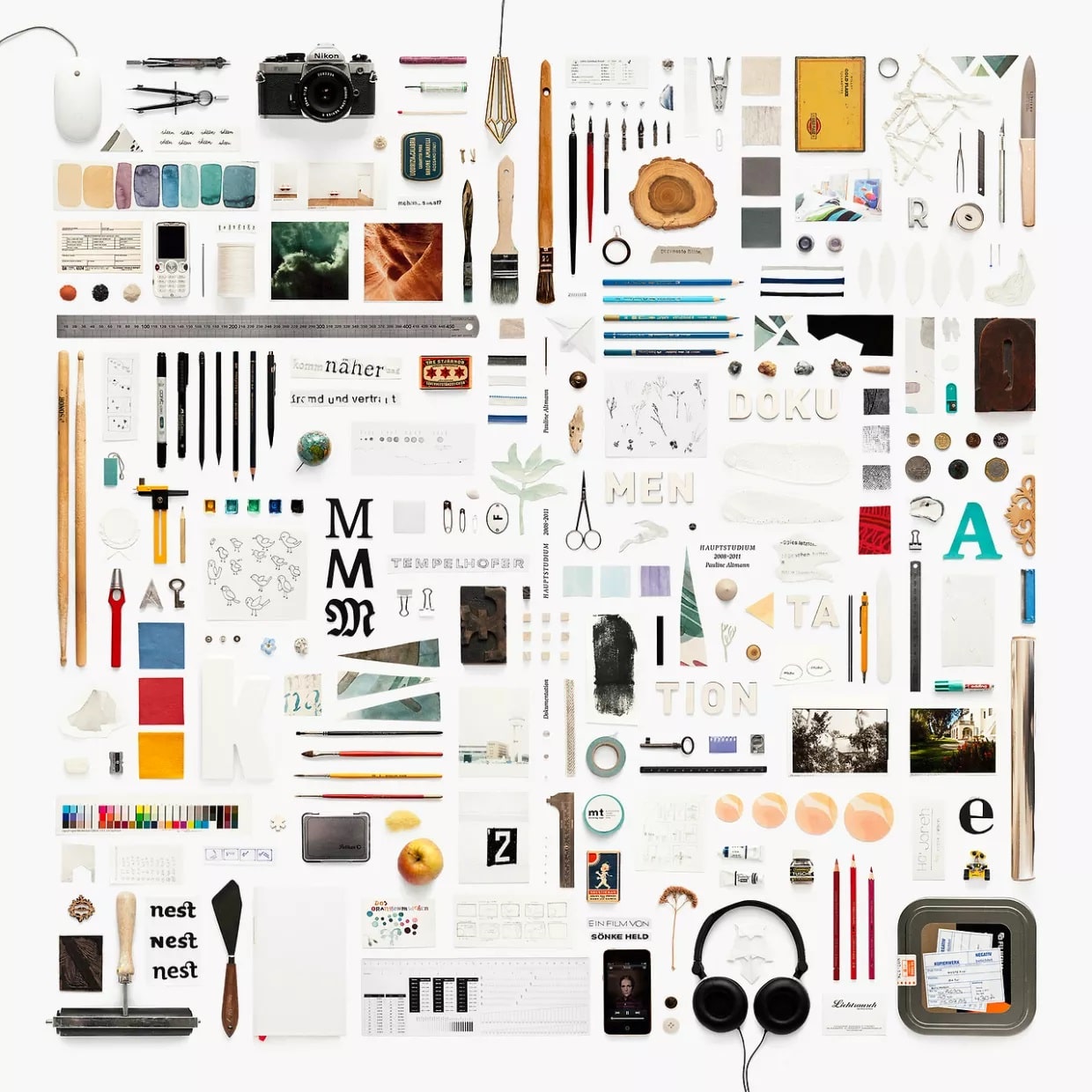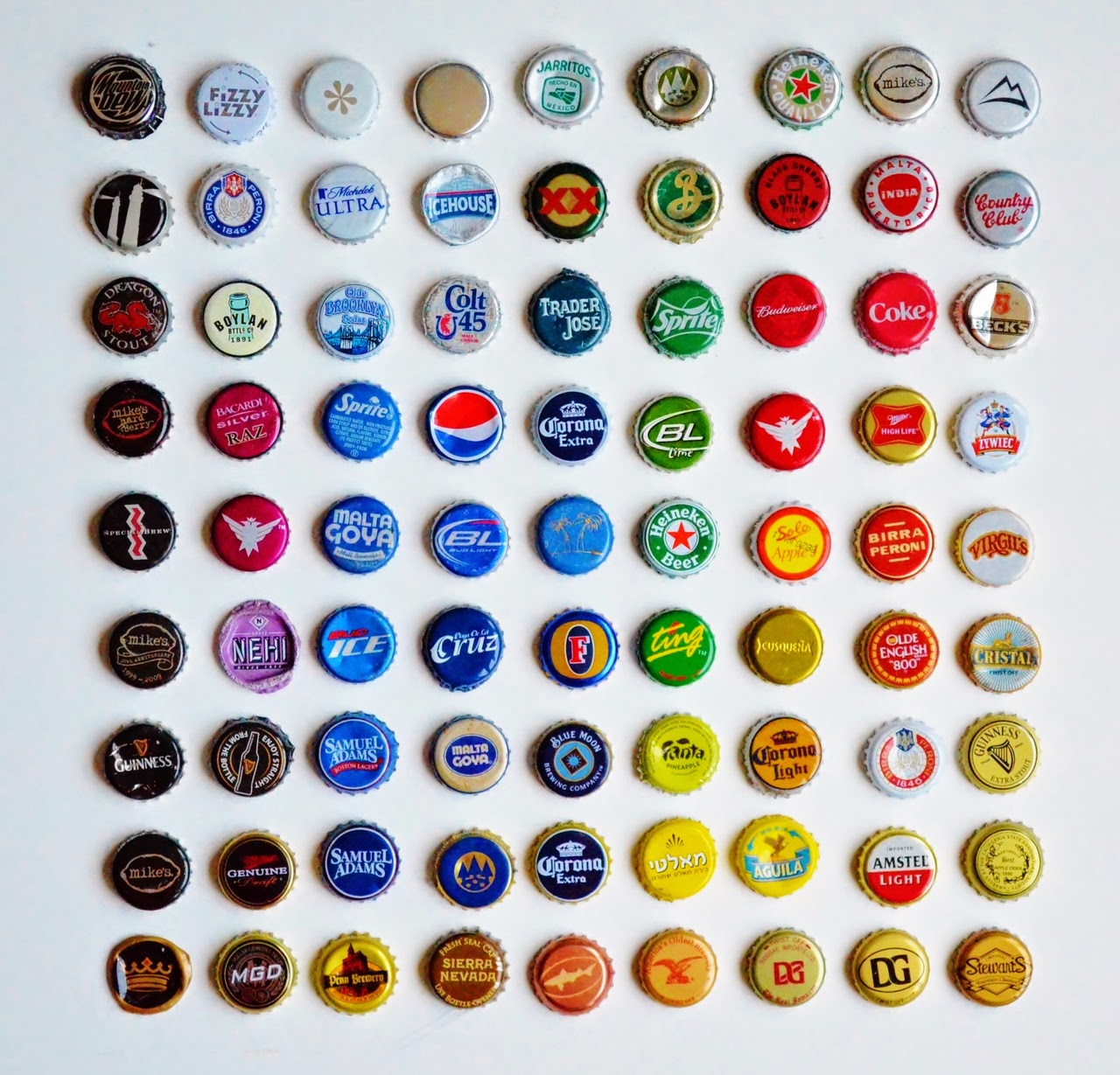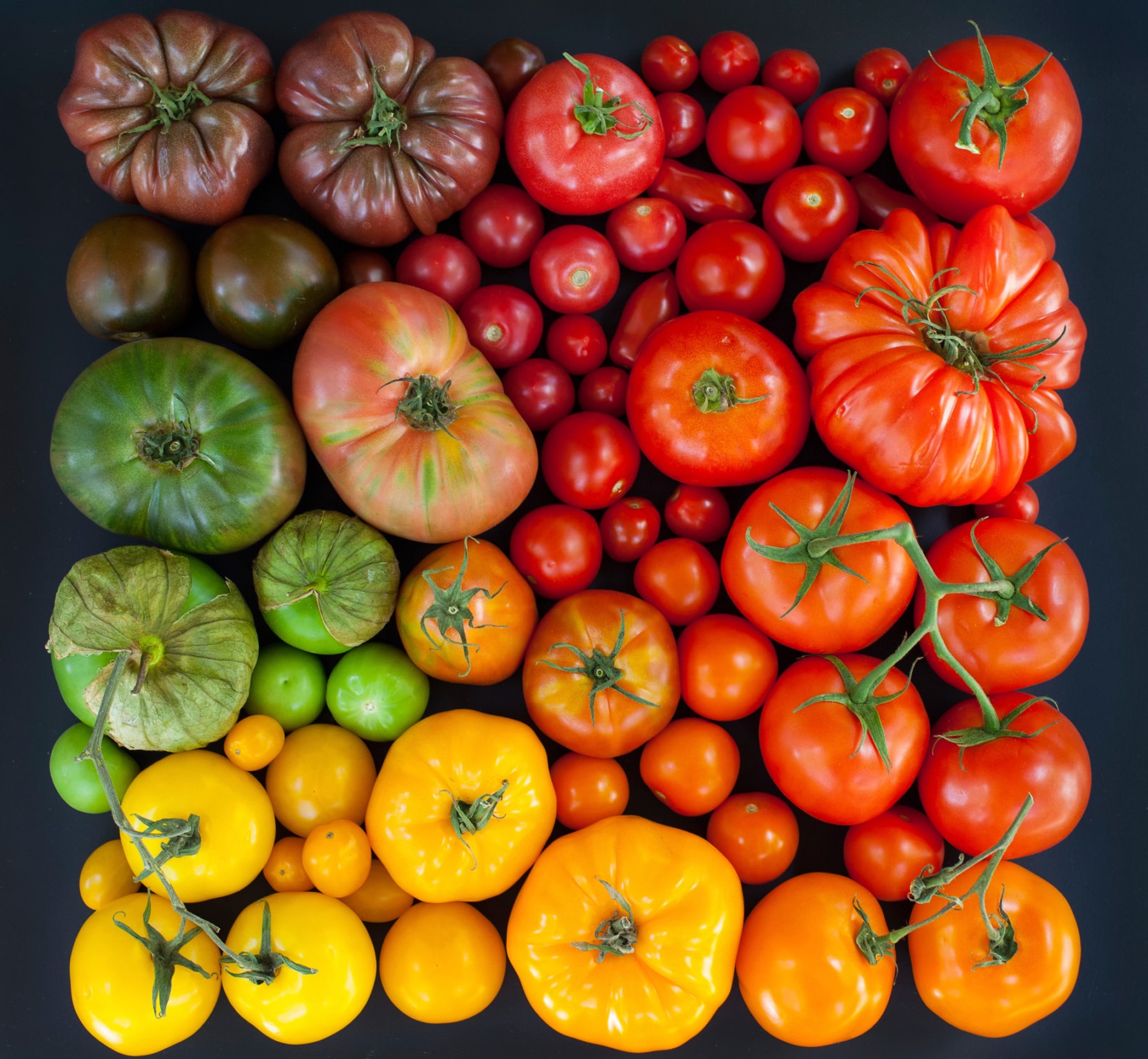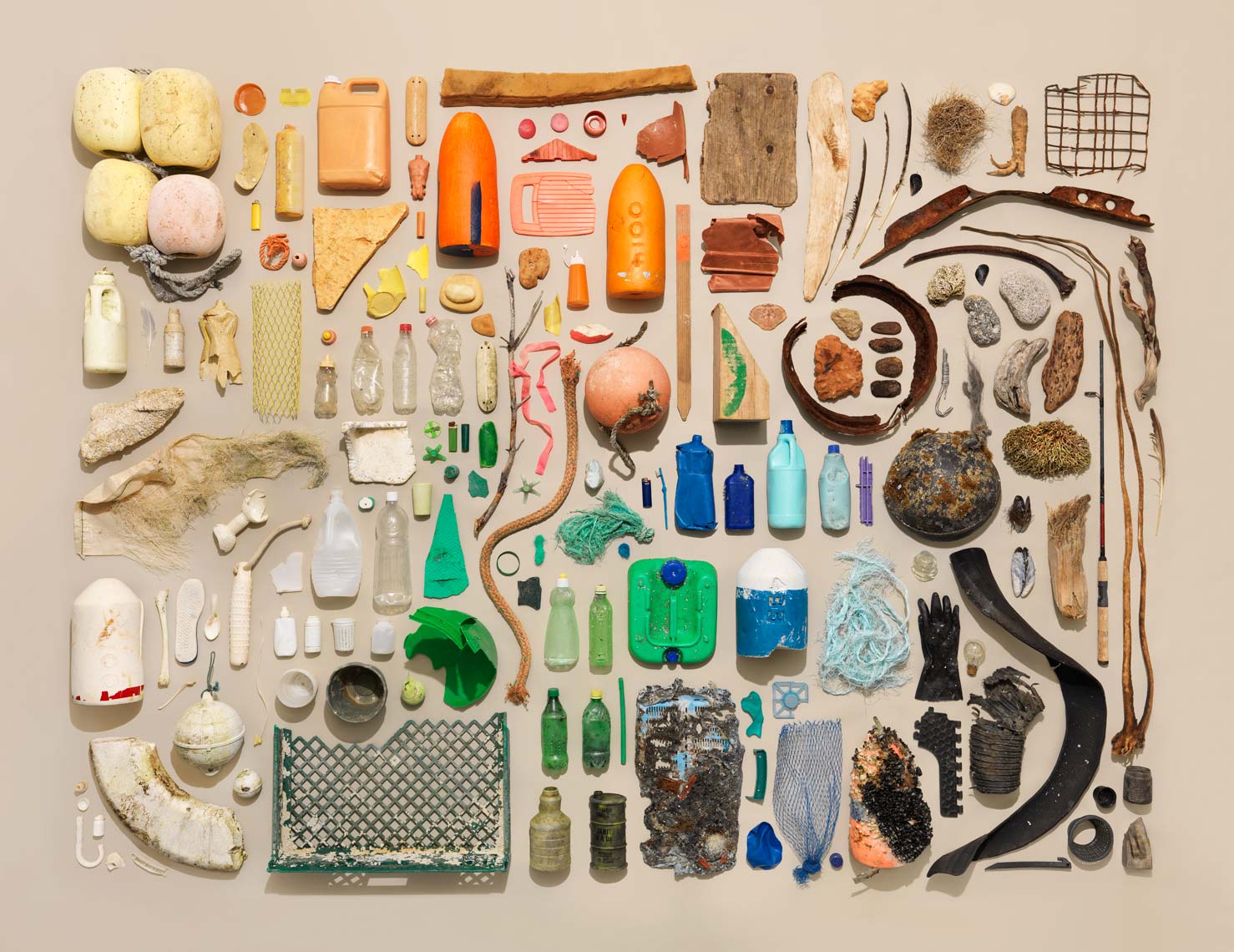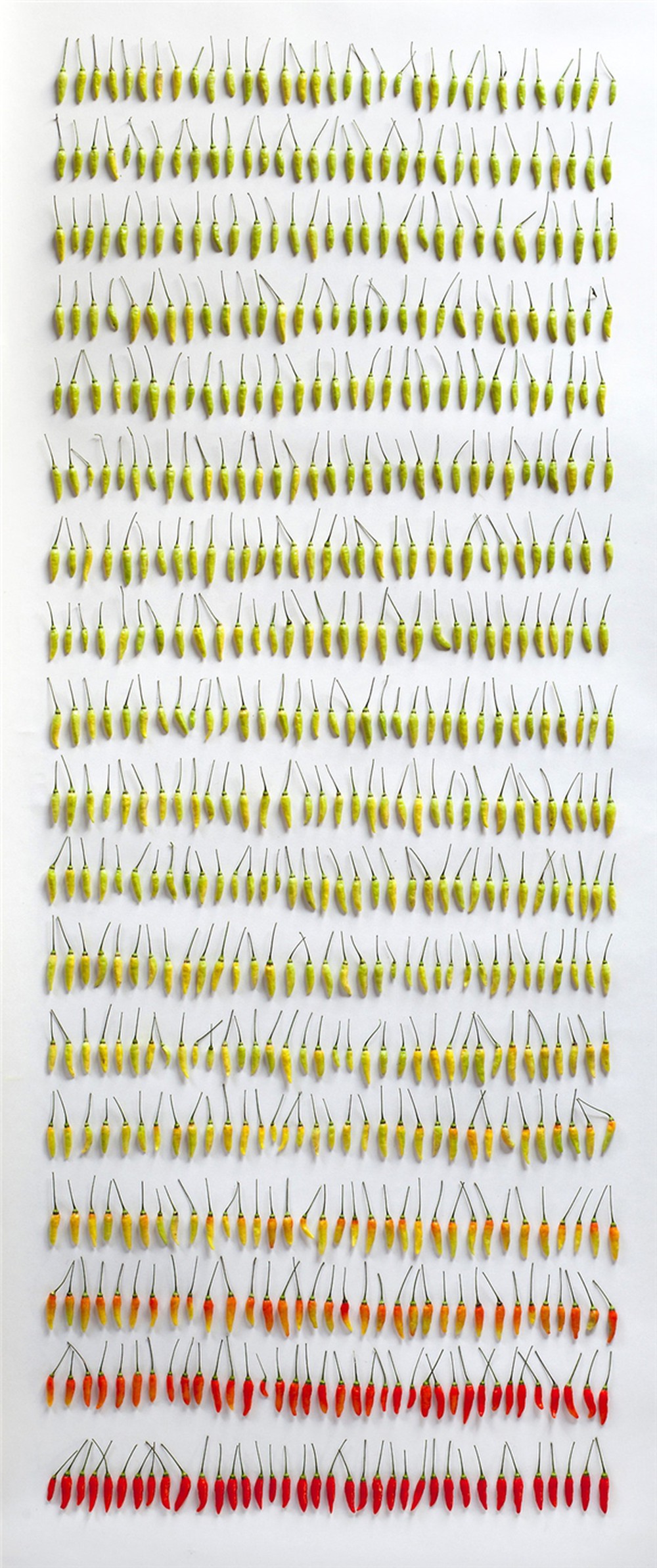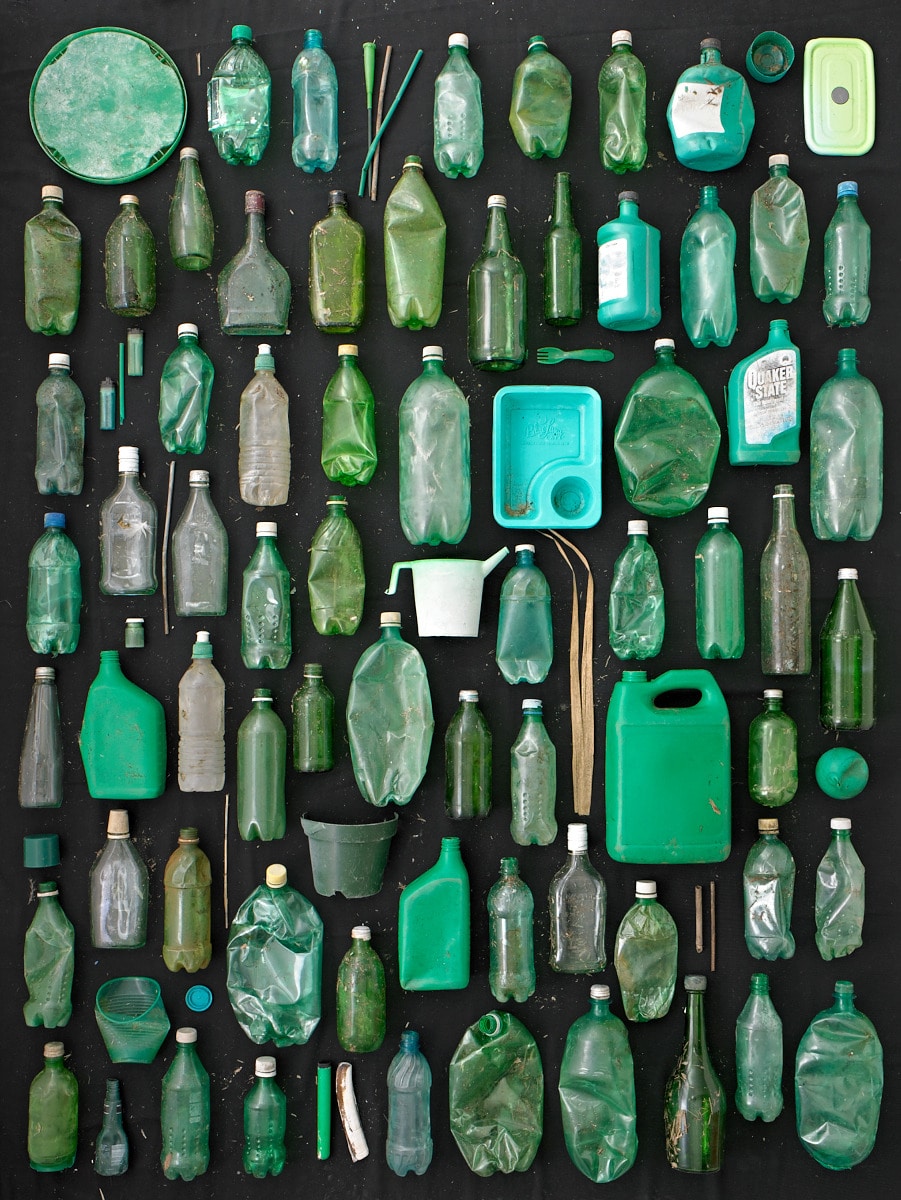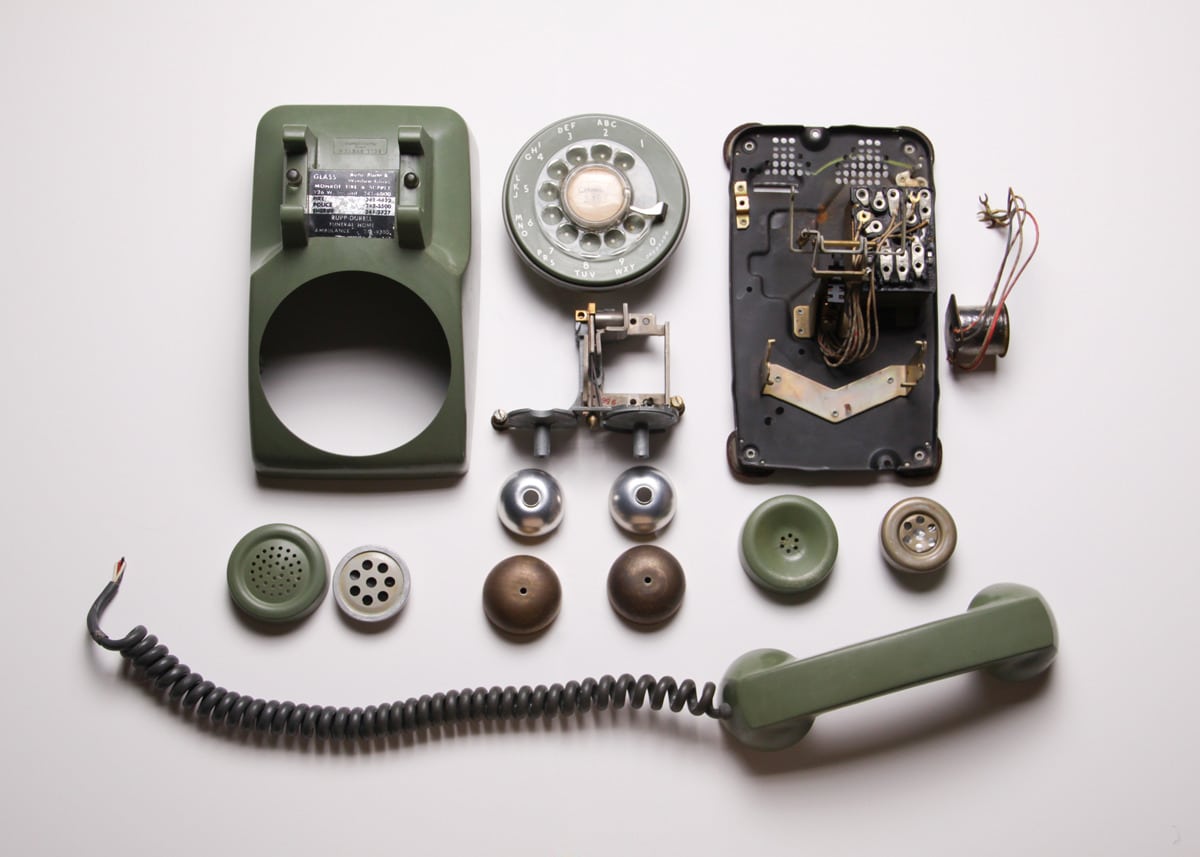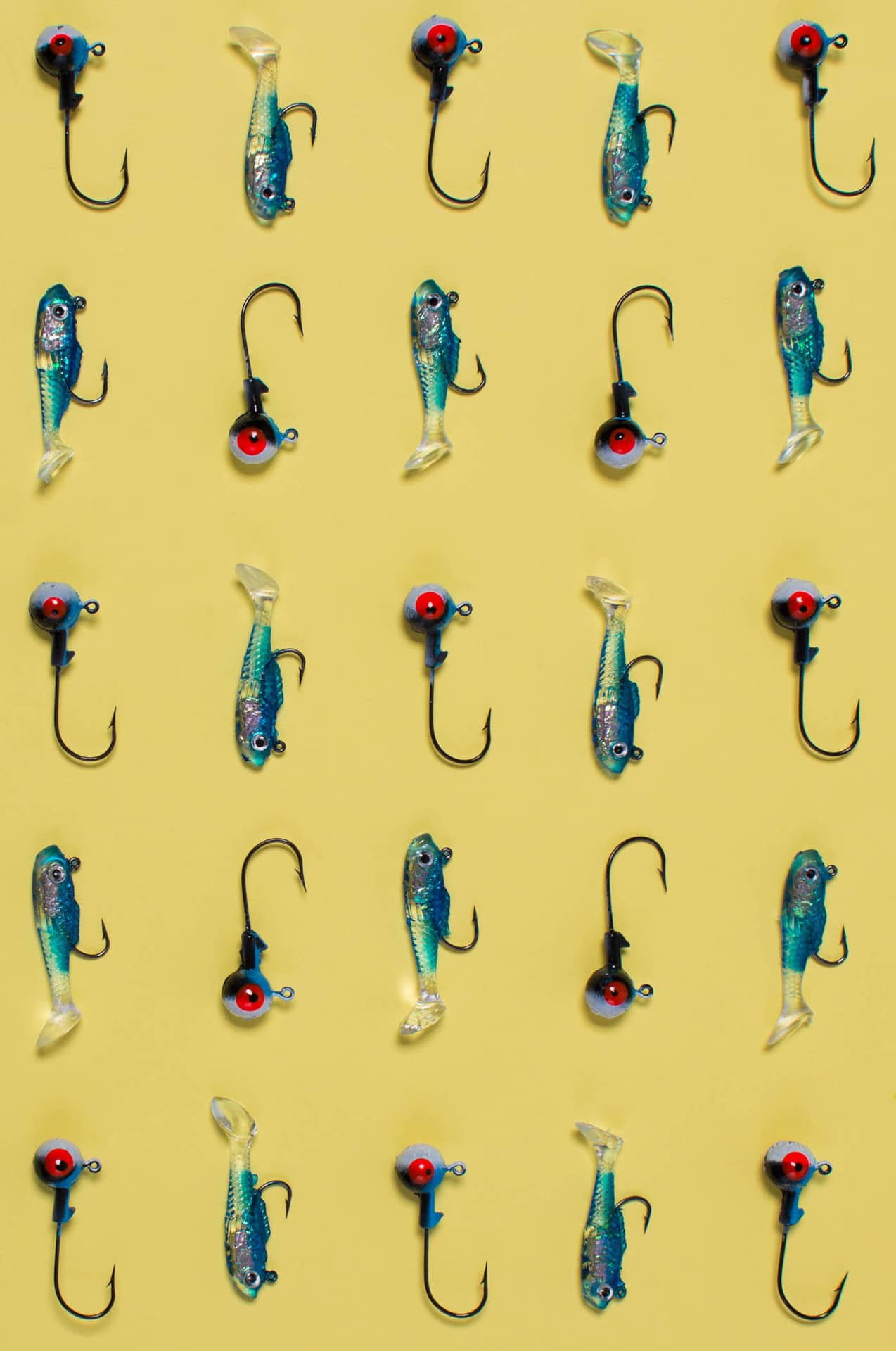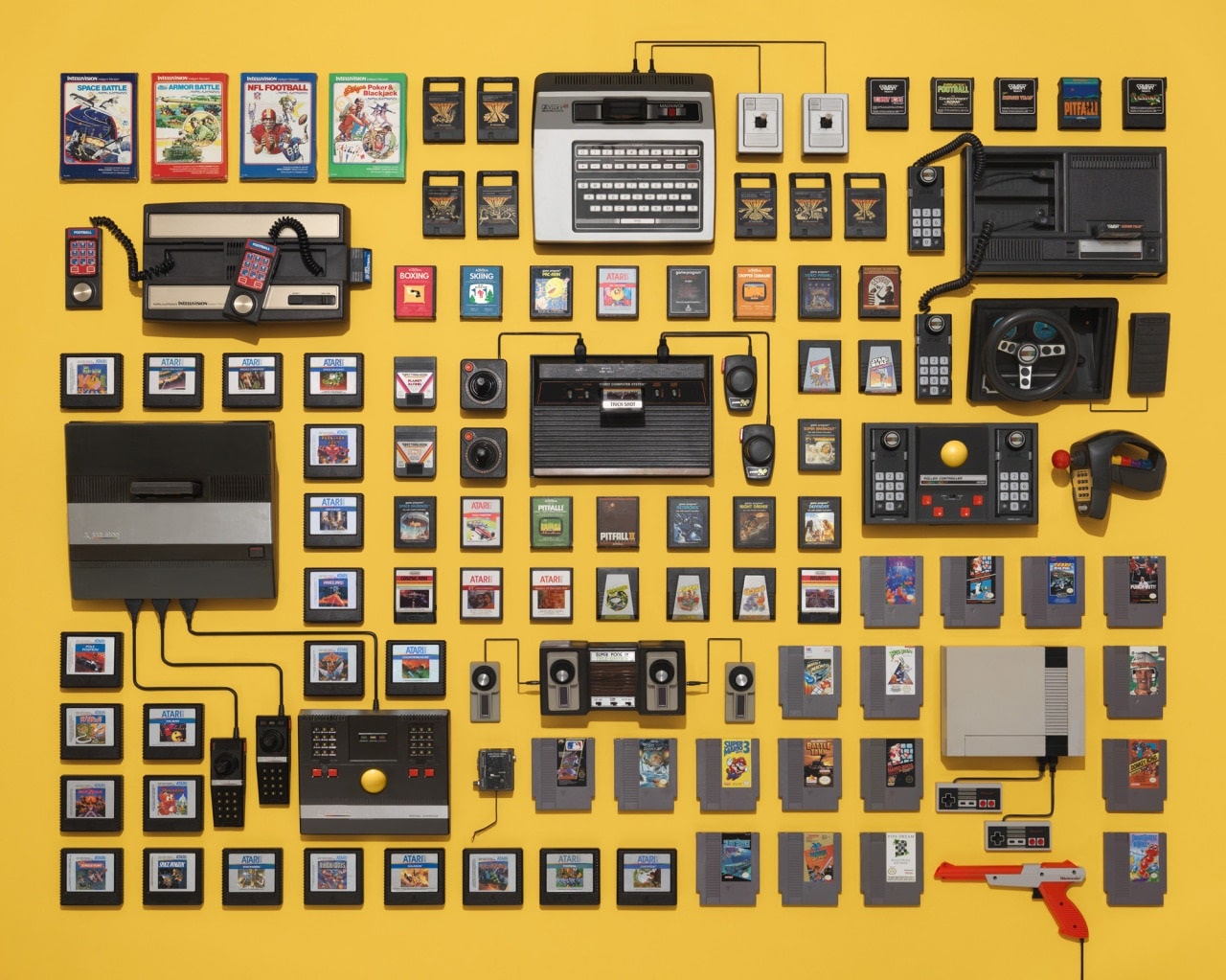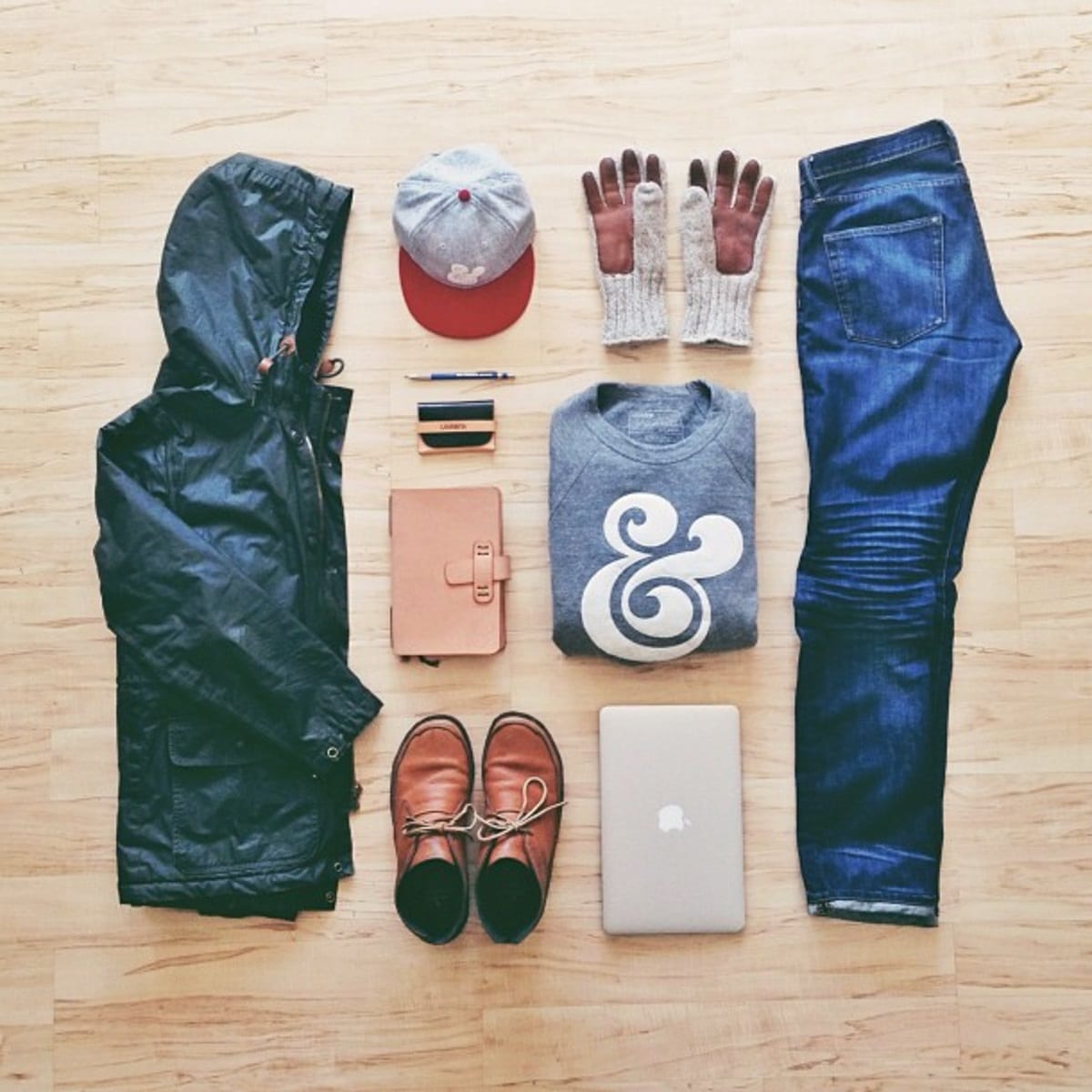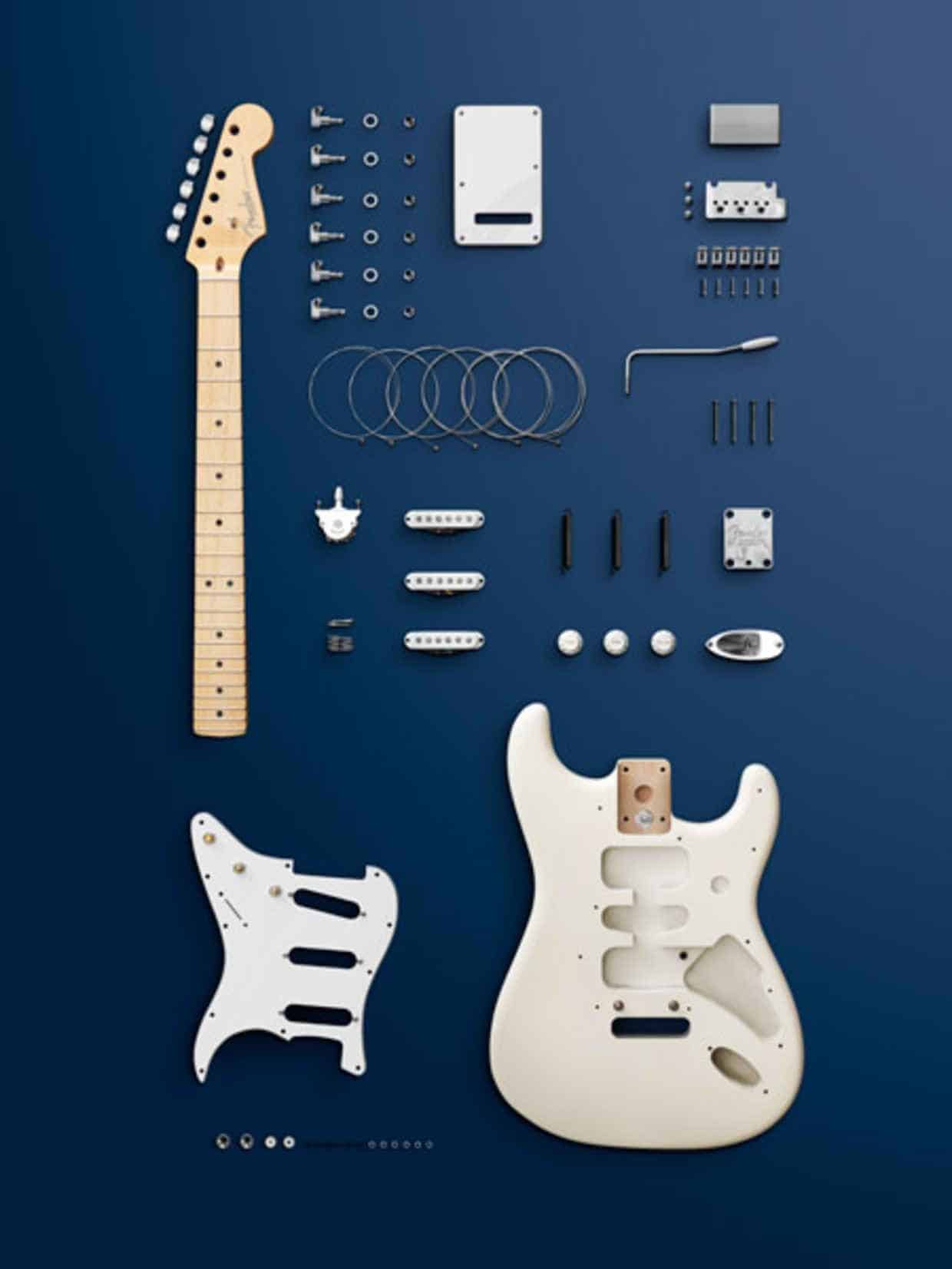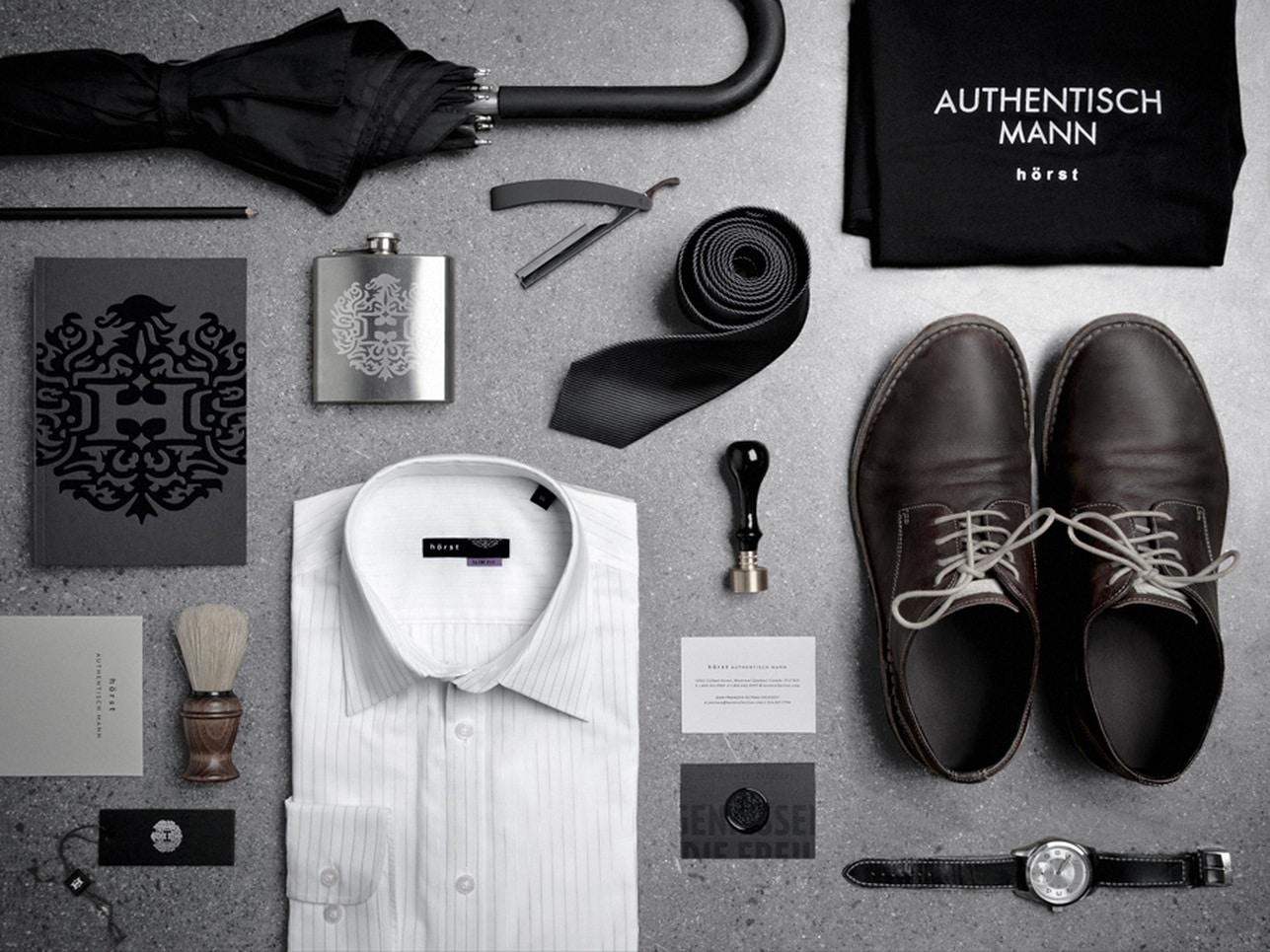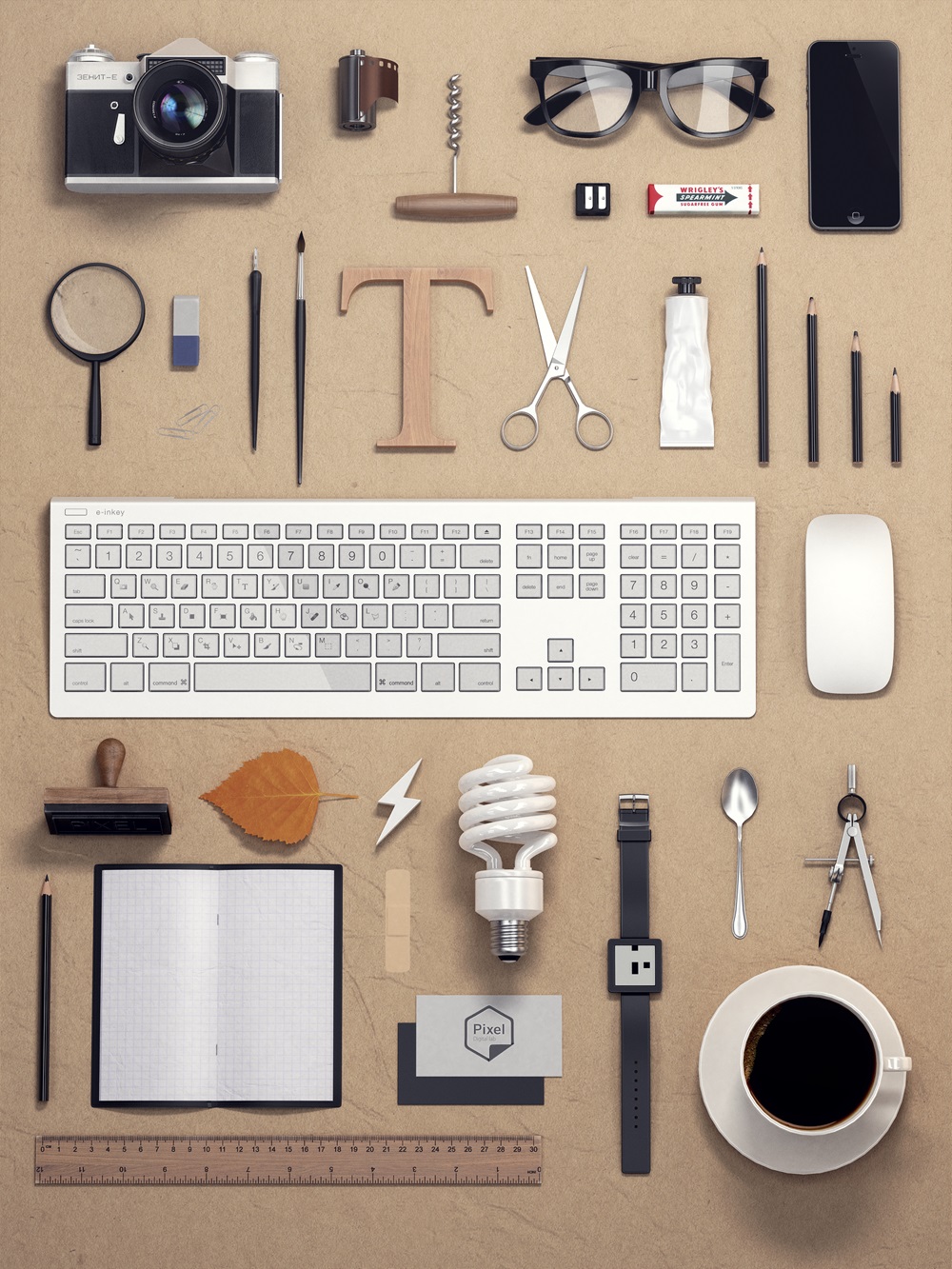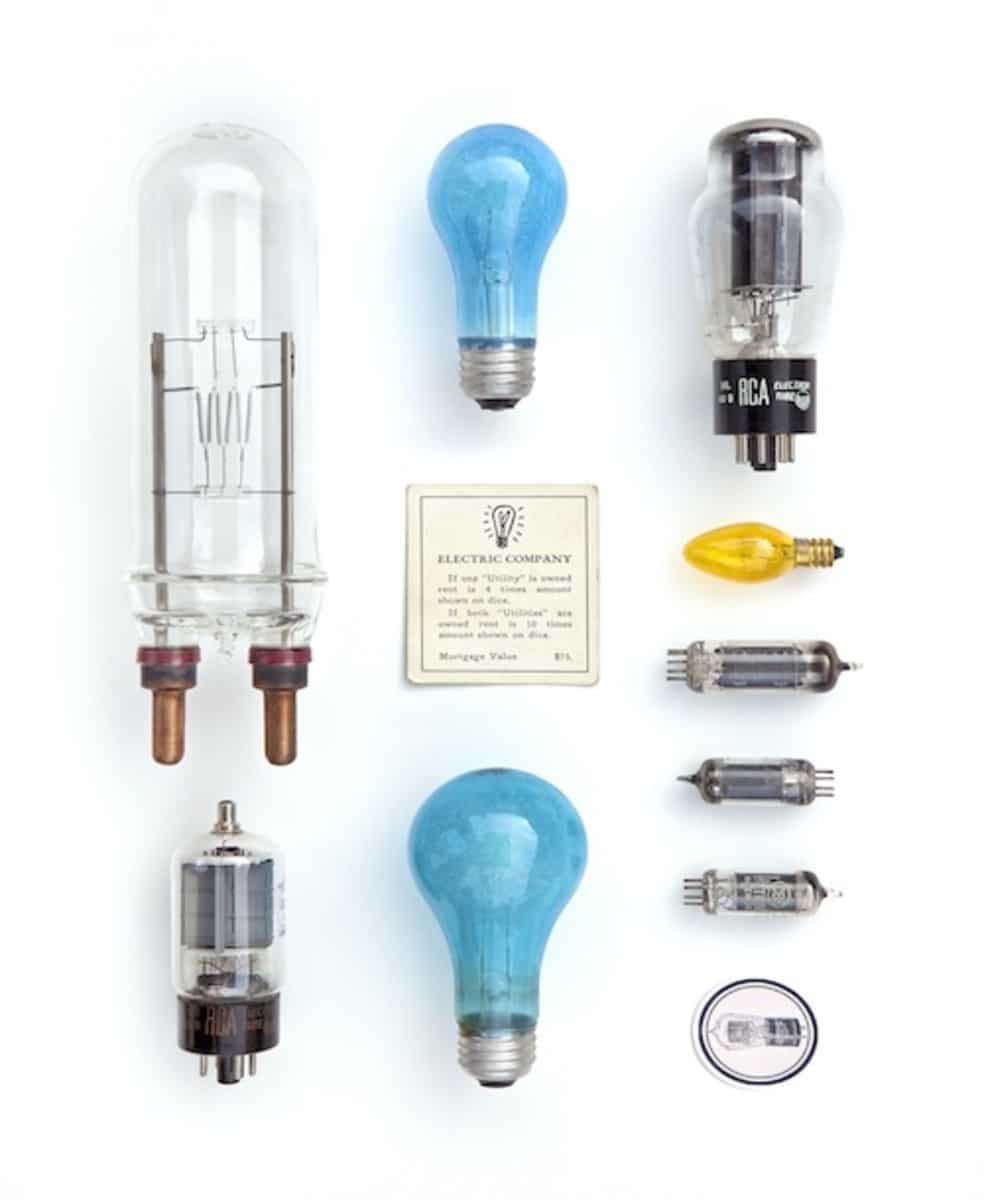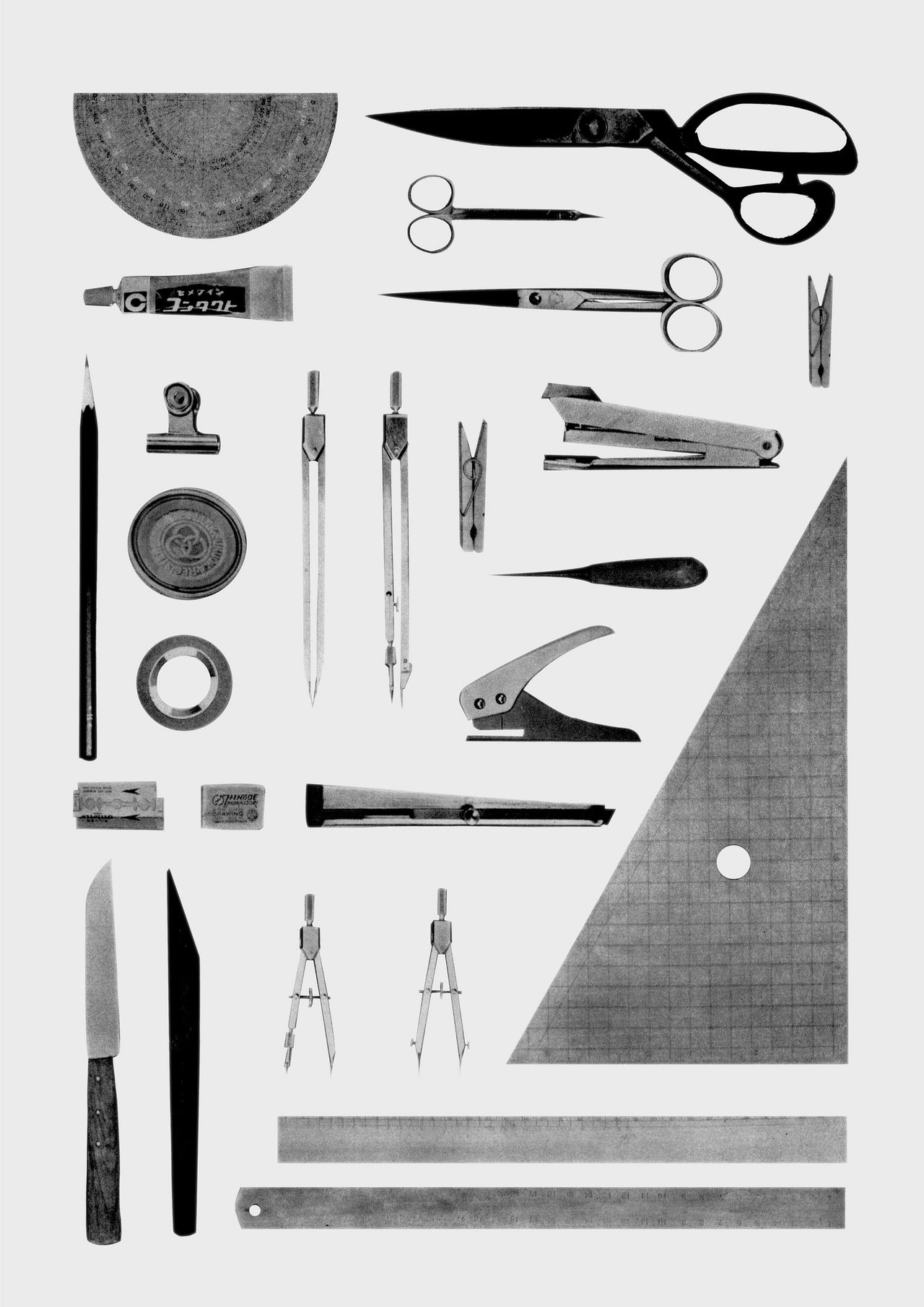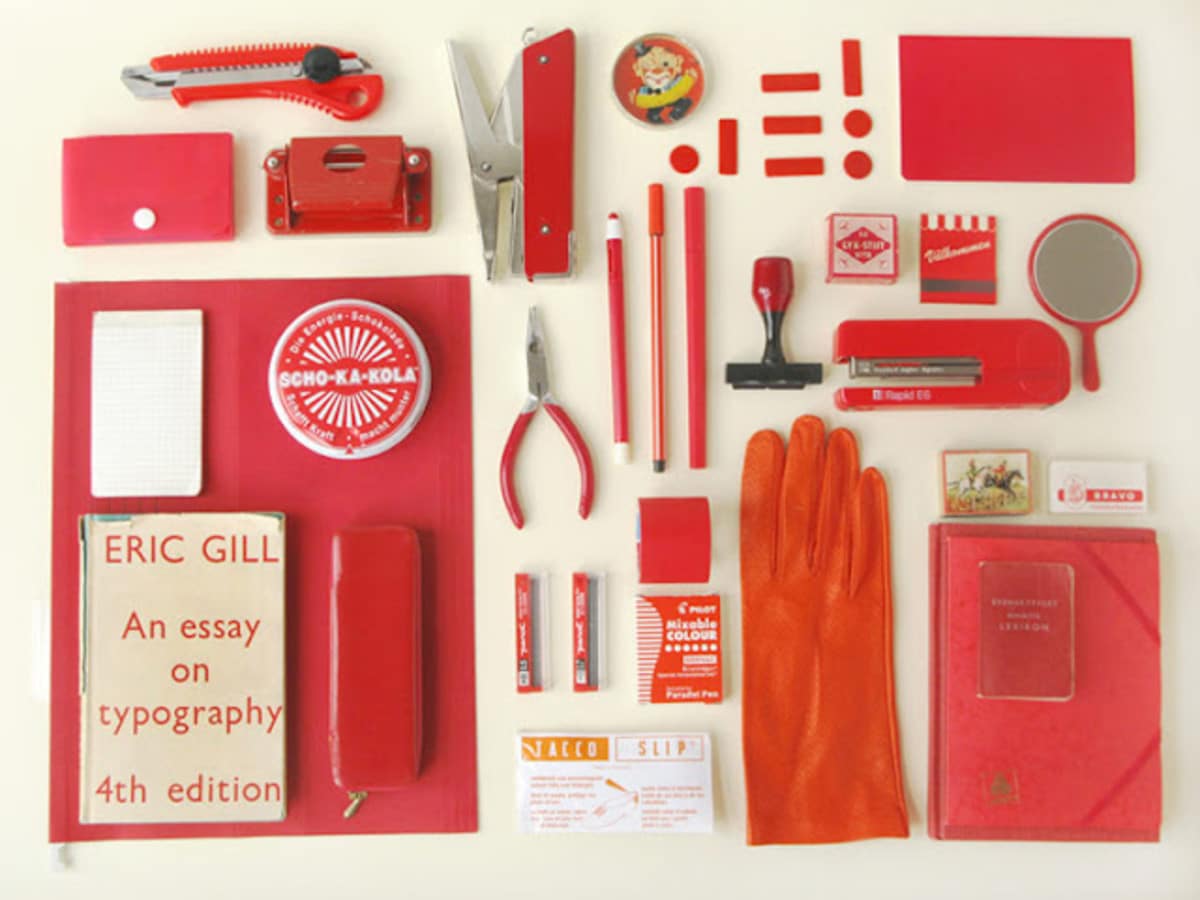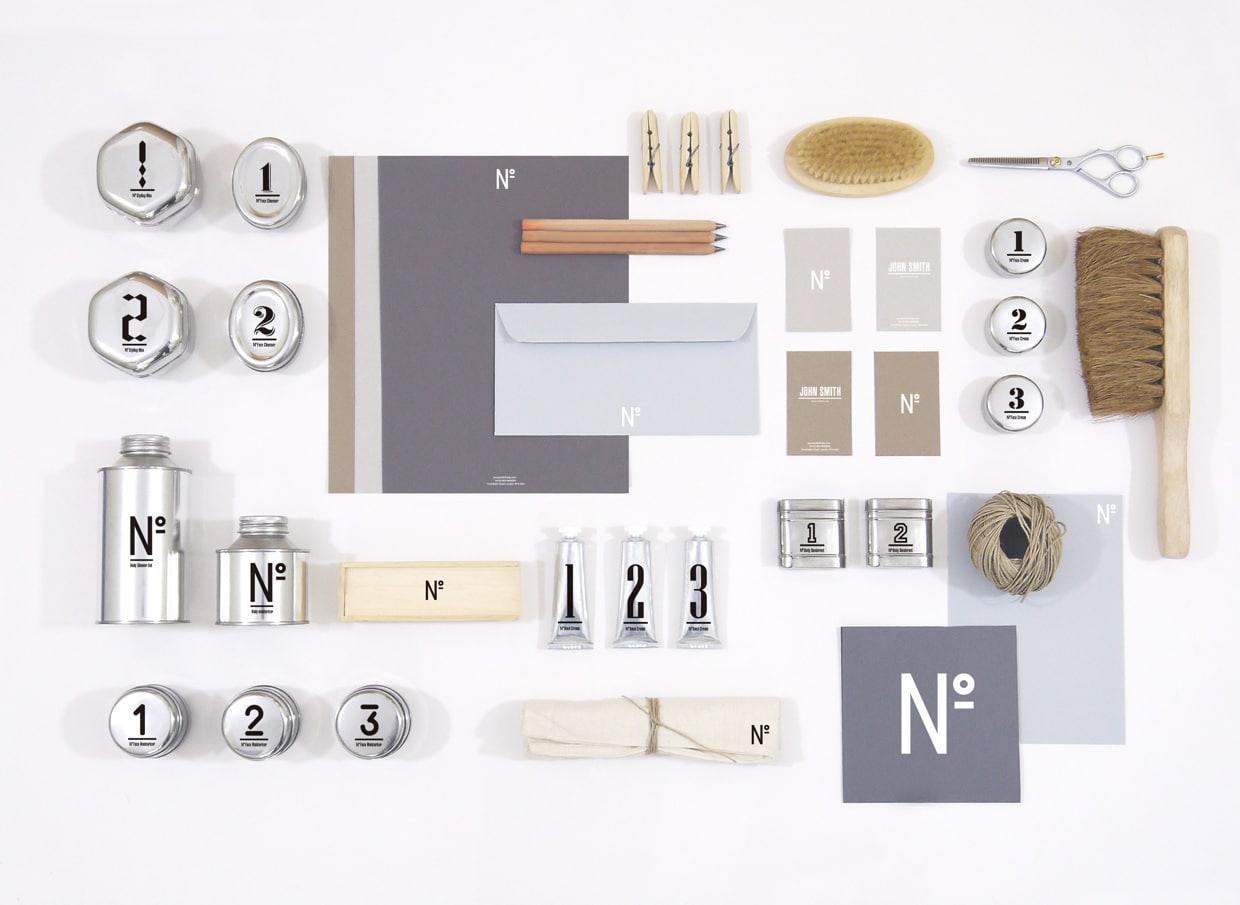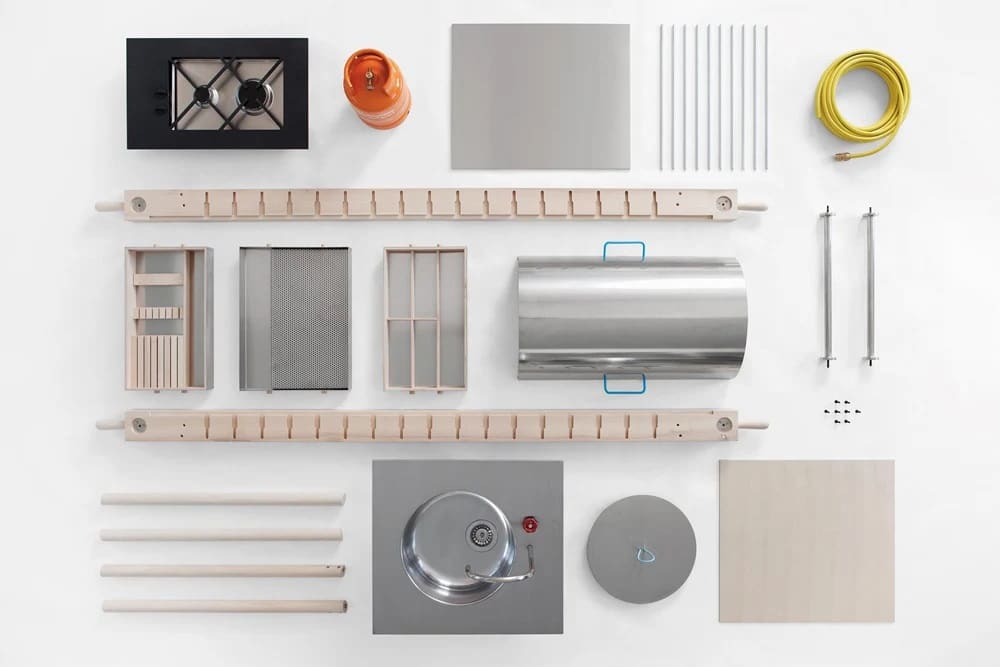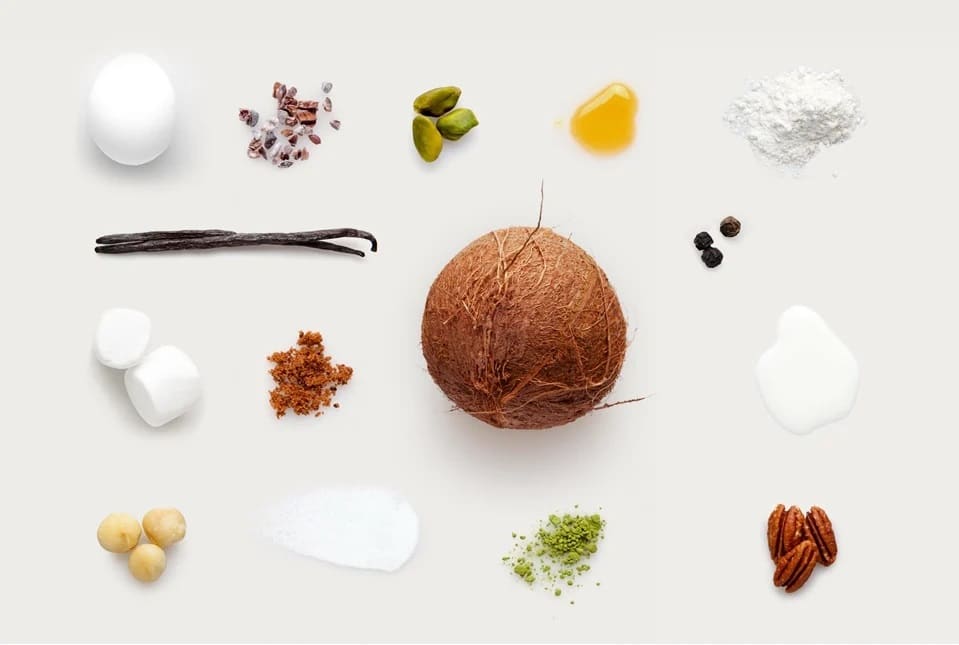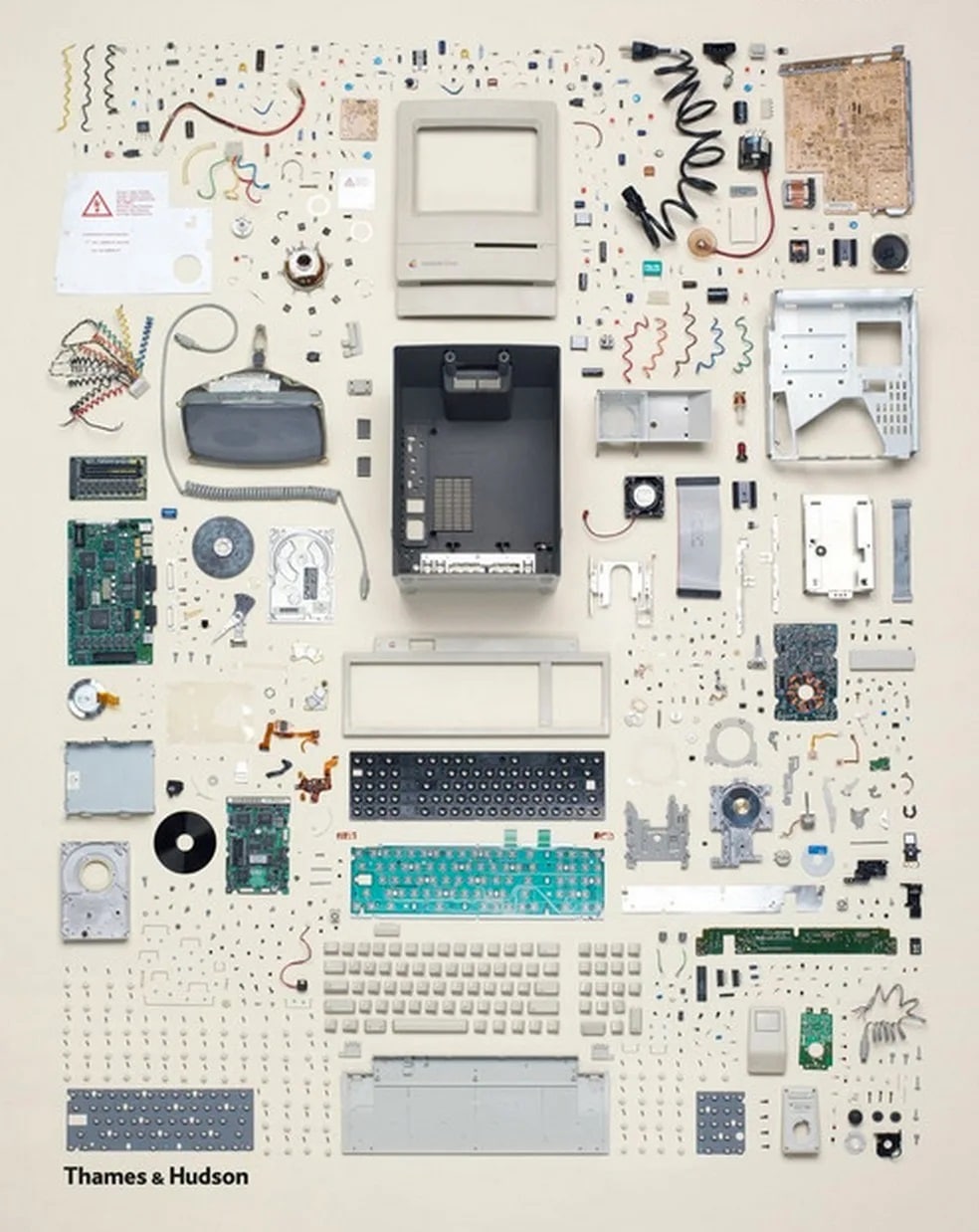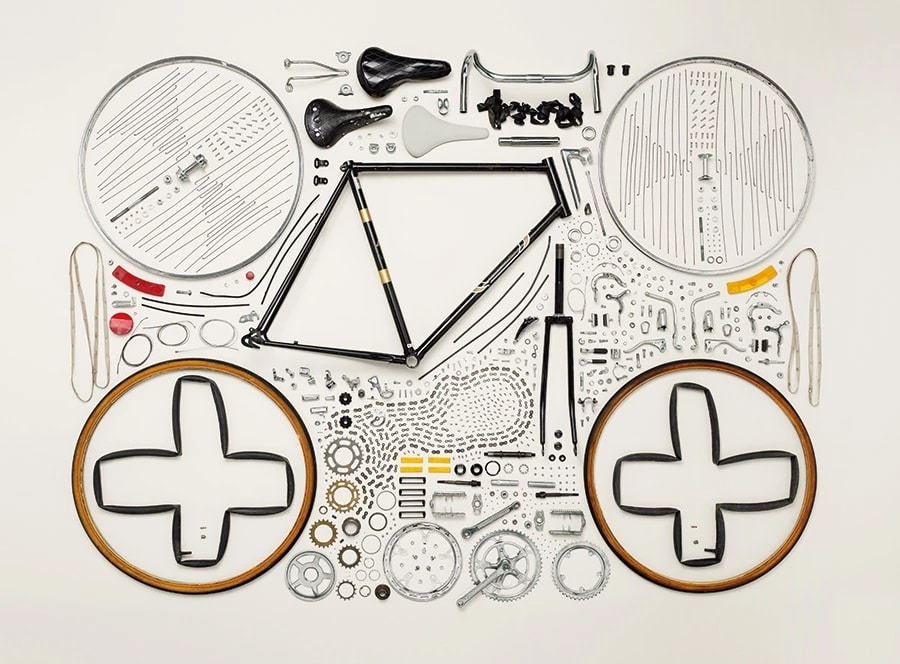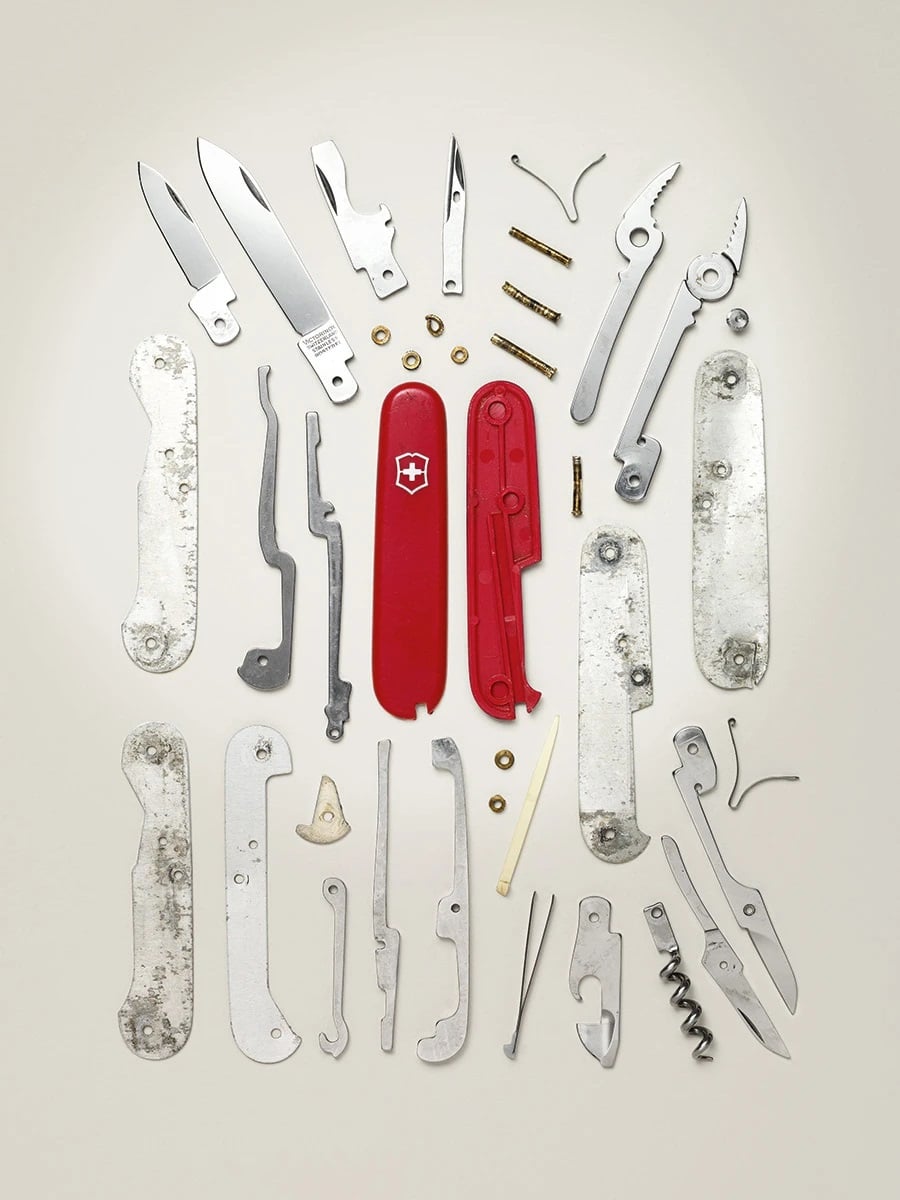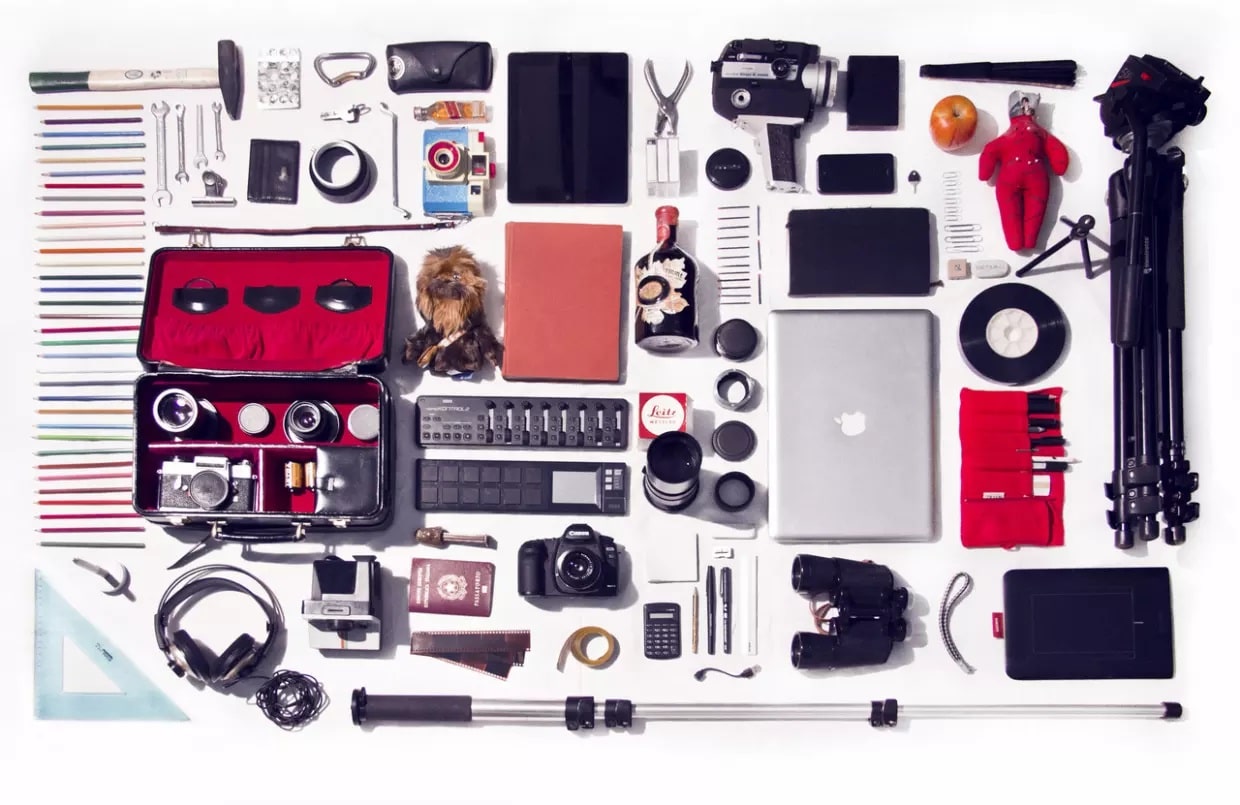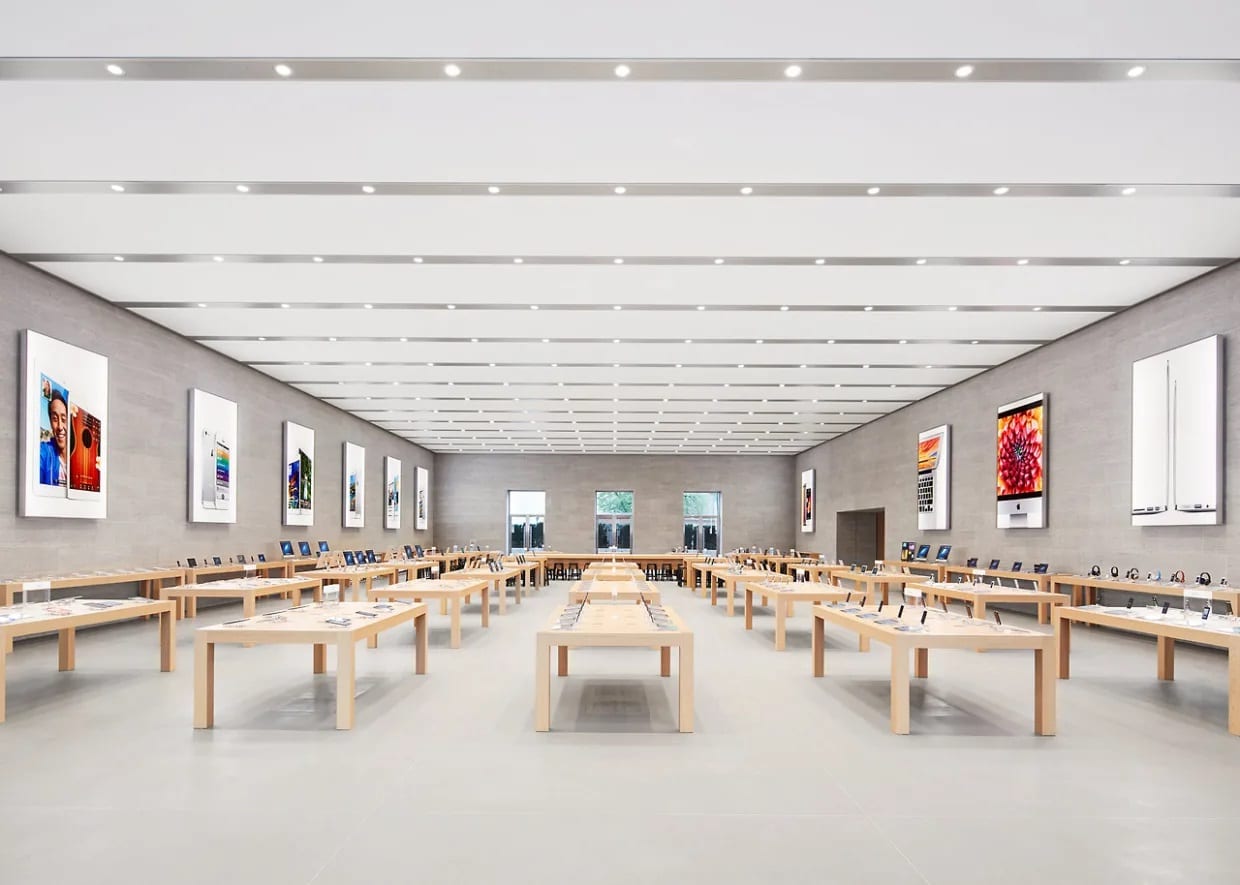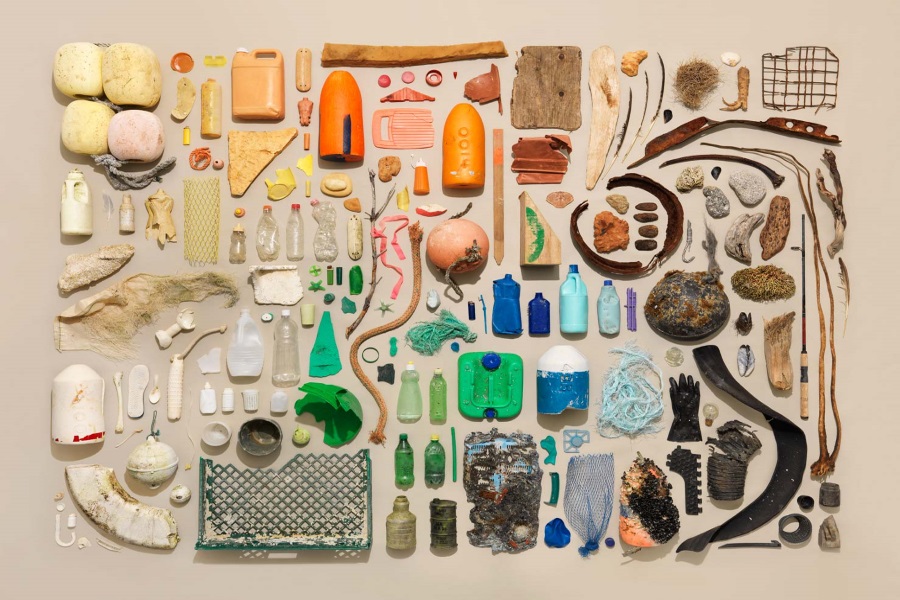 You'll also like:
24 Best Australian Men's Fitness Instagram Accounts
50+ Best of Boyfriends of Instagram
12 Best Places to Buy Art Online